The 70's would have to be one of my top three favourite decades for fashion (probably because I grew up then) & flares are the epitome of that time we now refer to as retro!
For an update on the retro theme I'm wearing my dark denim paired with a gorgeous cream lace shirt
What would flares be without the wedge? These are by Marc Jacobs, I've had them for years, I love the tan & teak look of them it's very mid-century modern & they're super comfy. The ring is by Isabel Marant & to finish off I added my vintage Chanel necklace that can also be worn doubled for a stronger statement.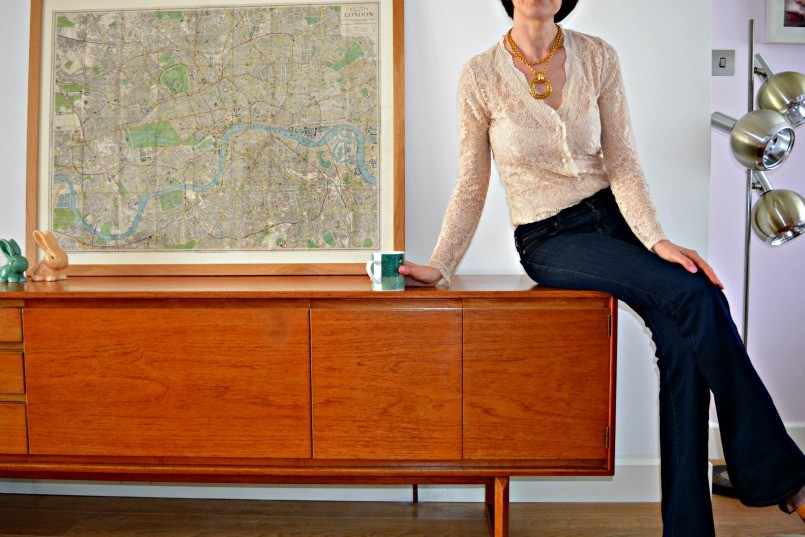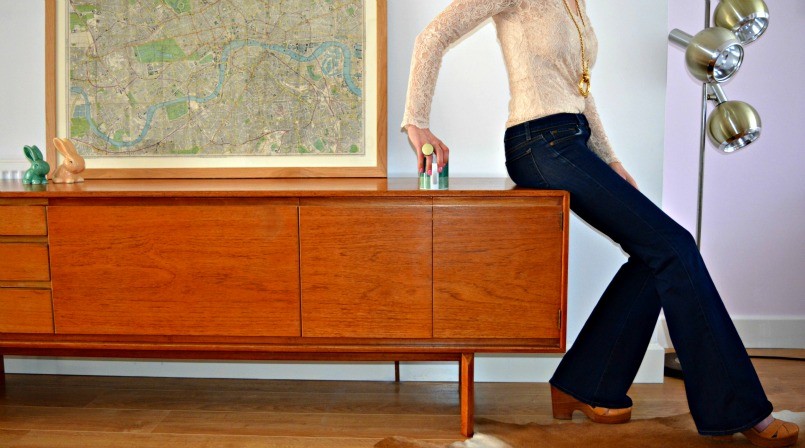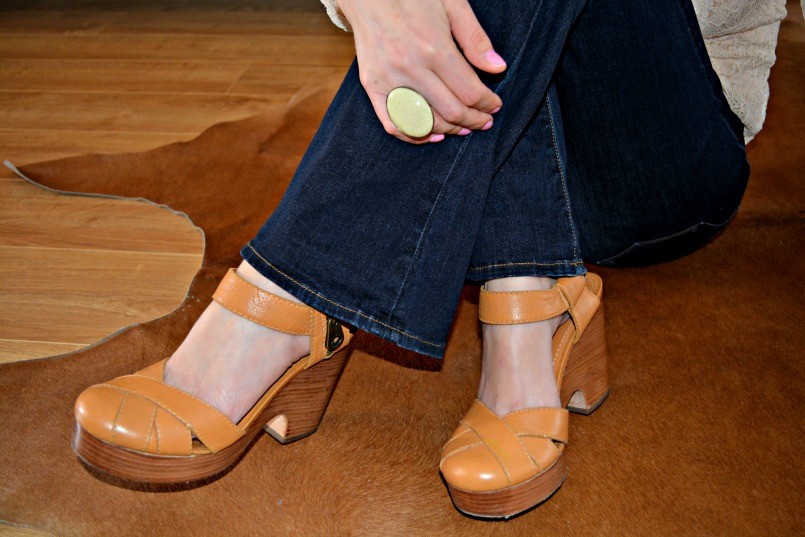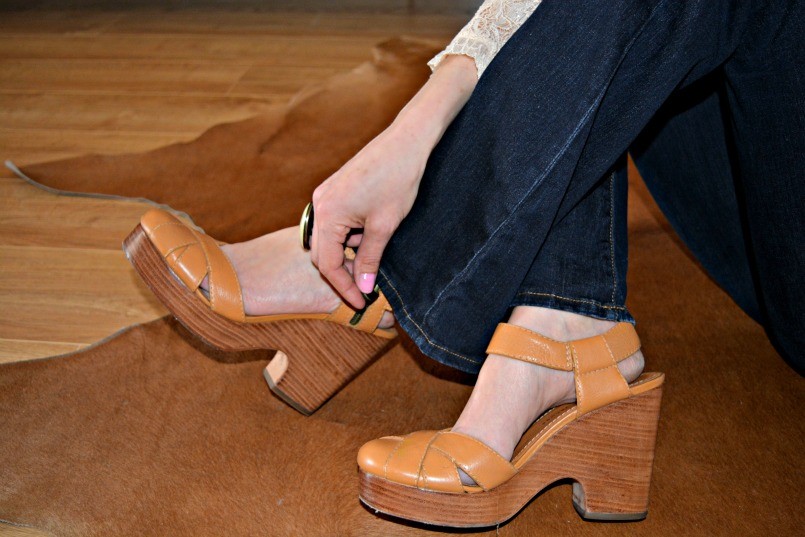 Jeans – J Brand | Shirt – Millie Mackintosh | Shoes – Marc Jacobs | Necklace – Vintage Chanel
Thanks for popping by, Mx