This dress was my first ever Isabel Marant purchase…
I still love it today as much as the day I bought it. It's a collector's item, as are many of her pieces, that I shall never part with. Bit of a fan?….much.
This particular dress is the definition of versatility for the many different ways it can be worn, today I'm wearing it neat with only an All Saints tank dress underneath for modesty & my Jessica Buurman lace up ballets. With this dress I can create many completely different looks literally to suit the weather. For example dark J Brand flares, a leather jacket, heavy scarf & knee-high boots for winter or light denim skinny ankle grazer jeans, a belt to cinch in my waist & pumps for spring. I've also worn it with thick wool tights, a denim jacket & dicker boots on a chilly autumn day.
The painter smock style of billowing elbow length sleeves & the slightly gathered low scoop neck is given the feminine edge by using gossamer fine cotton with a pretty ikat print of blue, pink & green. I'm wearing my vintage Chanel CC charm choker as a bracelet & OPI peppermint coloured nail varnish called That's Hula-rious. Incidentally, Lulu my 5 year old, asked if I was wearing toothpaste on my nails….hmmm may have to re-think this colour?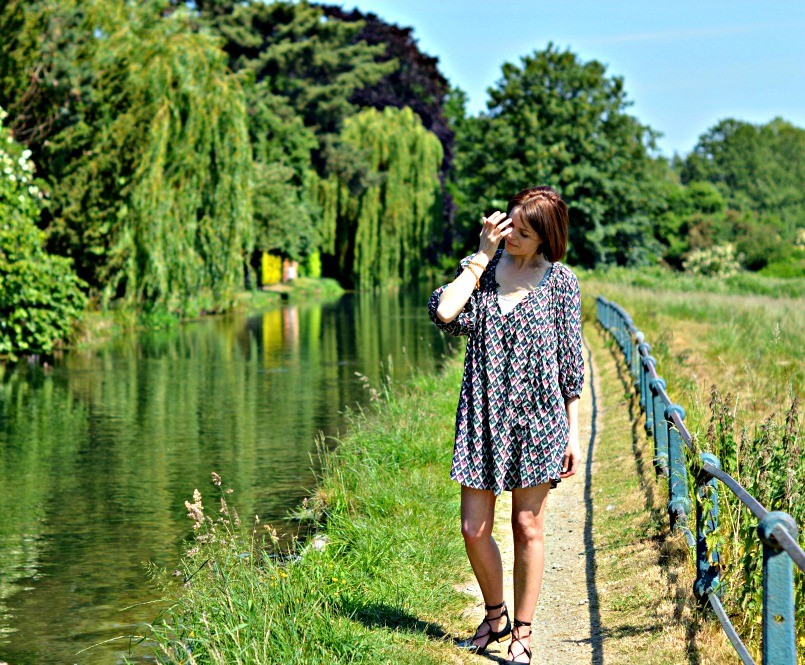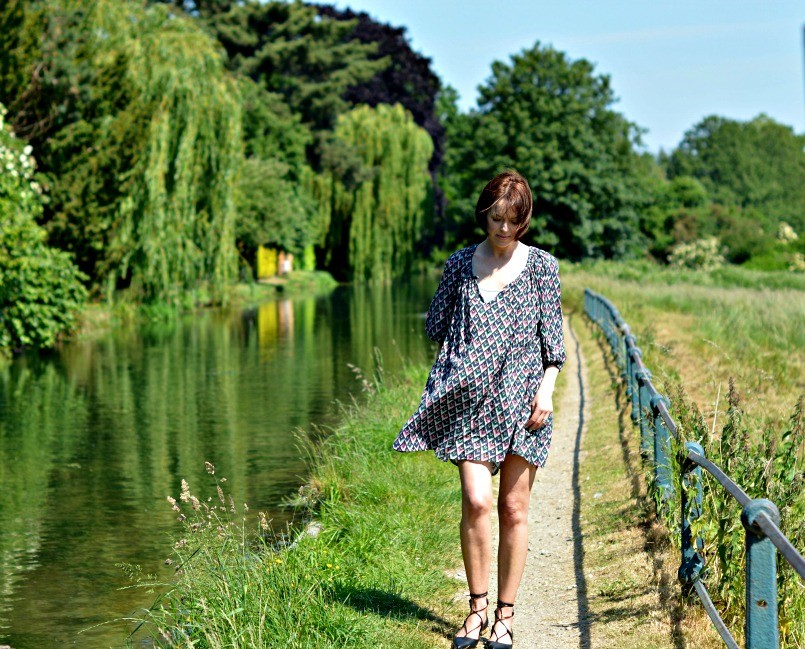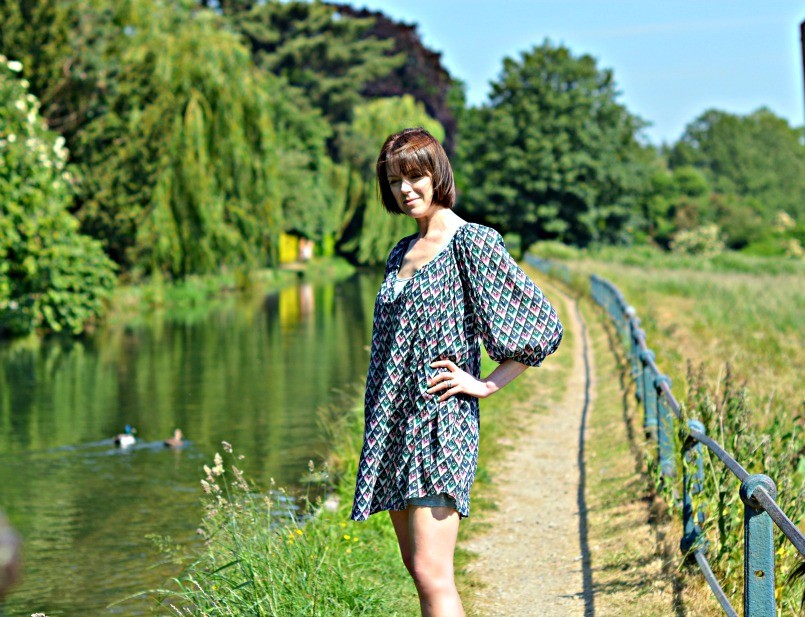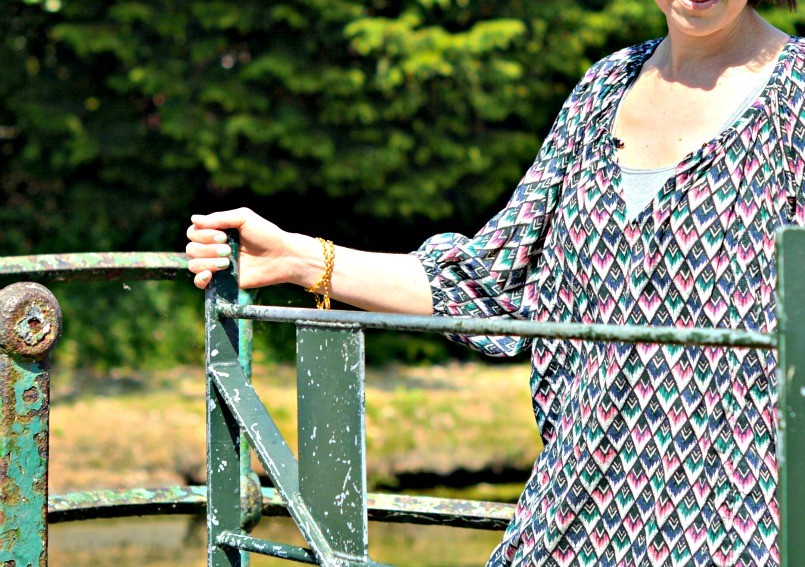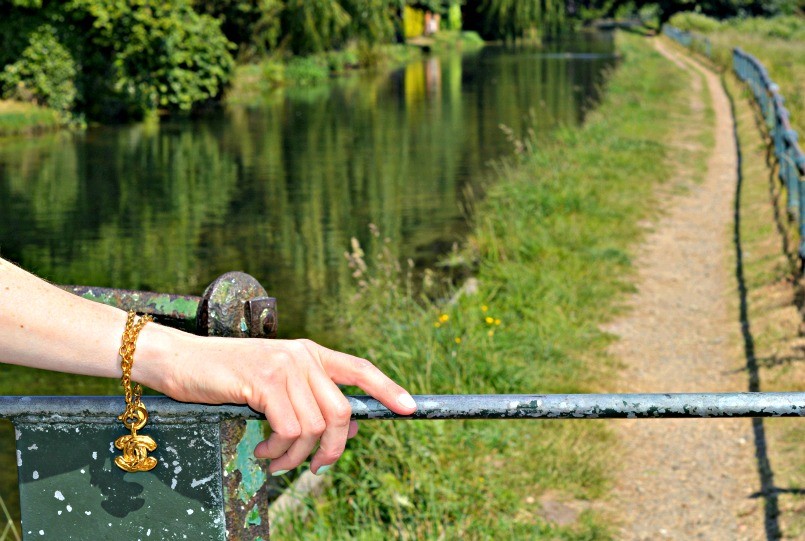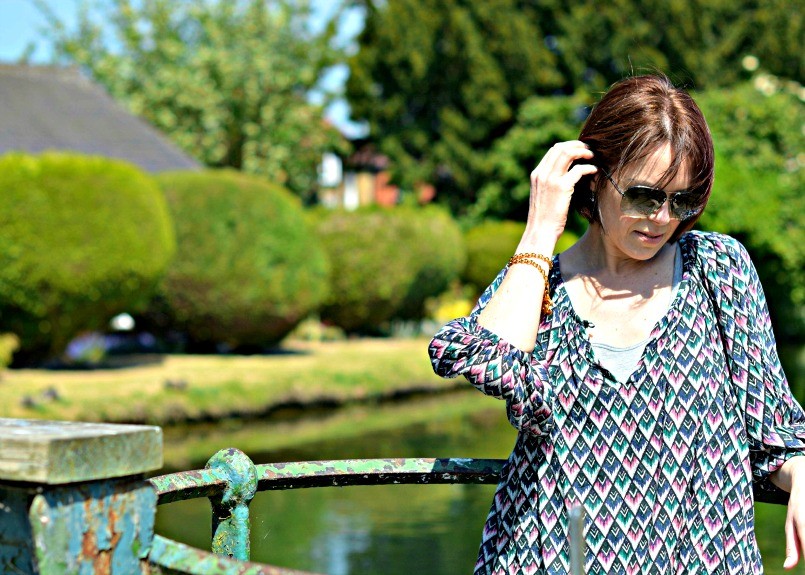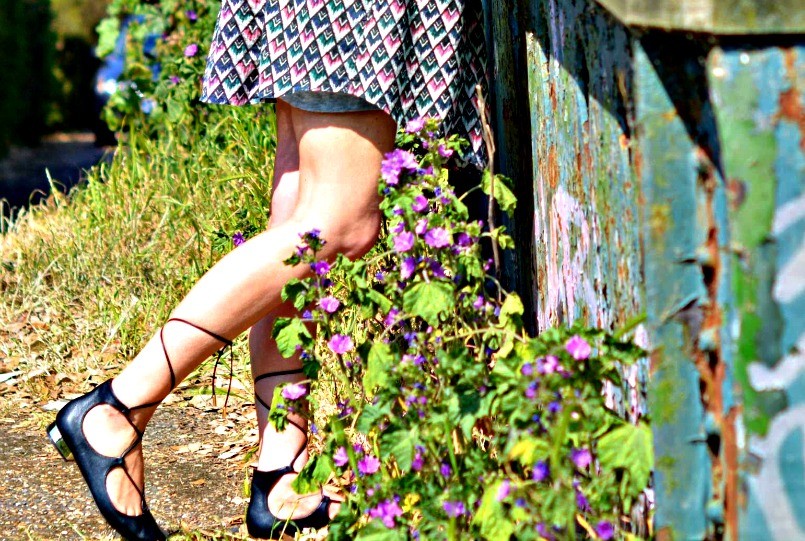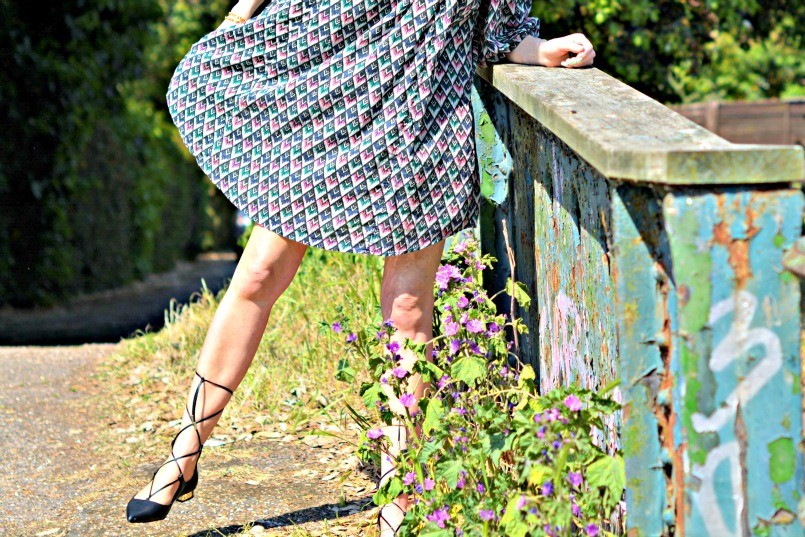 Dress – Isabel Marant | Shoes – Jessica Buurman | Sunglasses – Prada | Bracelet – Chanel vintage
Do you have a dress you can style several different ways? See ya, Mx