Always up for an exhibition of artisan created designer wear leads me to this latest of the Louis Vuitton Series. Subtitled Past, Present, Future it showcases a well-rounded glimpse into the world of Louis Vuitton that will give any fan or budding designer pause for thought.
Although it's not a large exhibit I wasn't disappointed by what the house had chosen to show in particular the antique trunks. The Low Trunk for Ladies from 1927 called Miss France & the specially designed Cantine Trunk for Cutlery from 1895. The latter being 1 of 8 metal plated trunks made for an explorer to travel around the world they were particularly shock resistant & hermetically sealed to keep the contents fresh but what strikes me is their stunning beauty & of course that is what it's all about.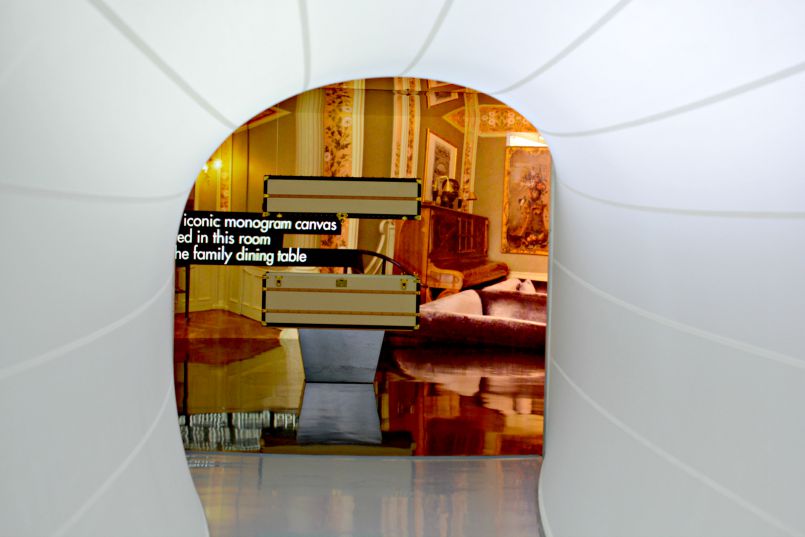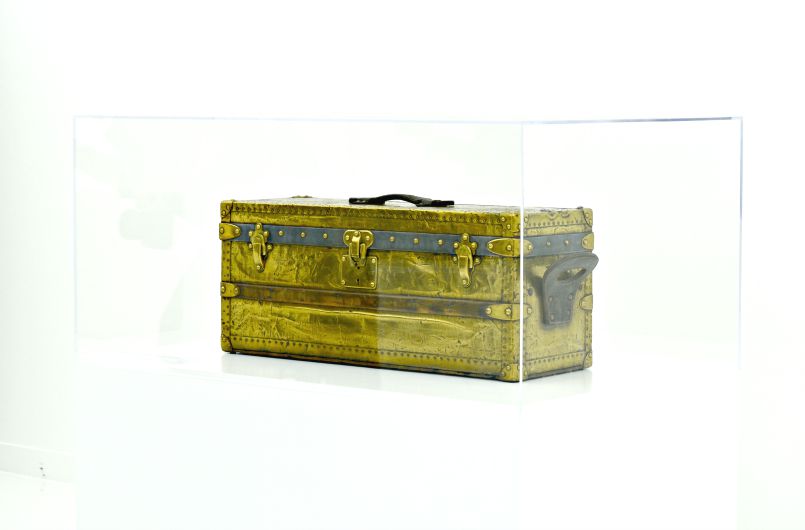 There was some strange maze-like winding through corridors that led to the different rooms which no doubt was due to the venue layout but also cleverly defined the stark changes of content on show.
A room entitled The Walk In Closet was where some of Nicolas Ghesquiere's Fall 2015 collection was displayed in perspex boxes. Flanked by mirrored walls this is a walk in wardrobe I could easily get used to!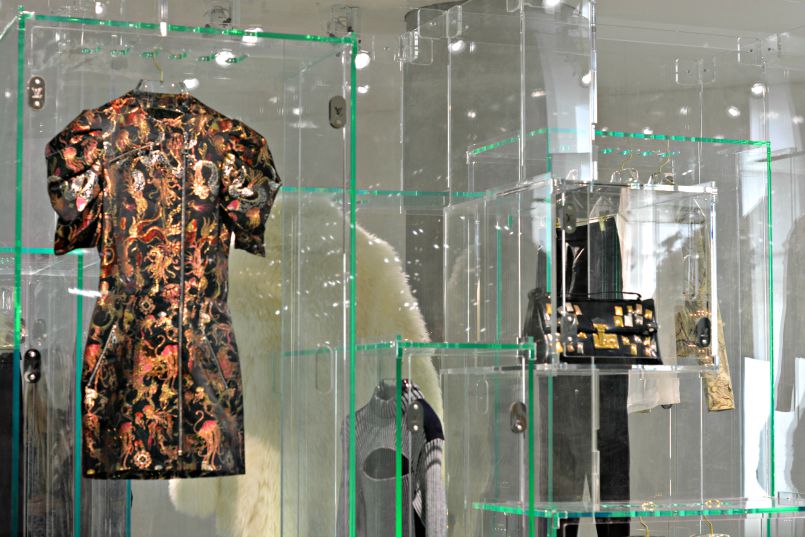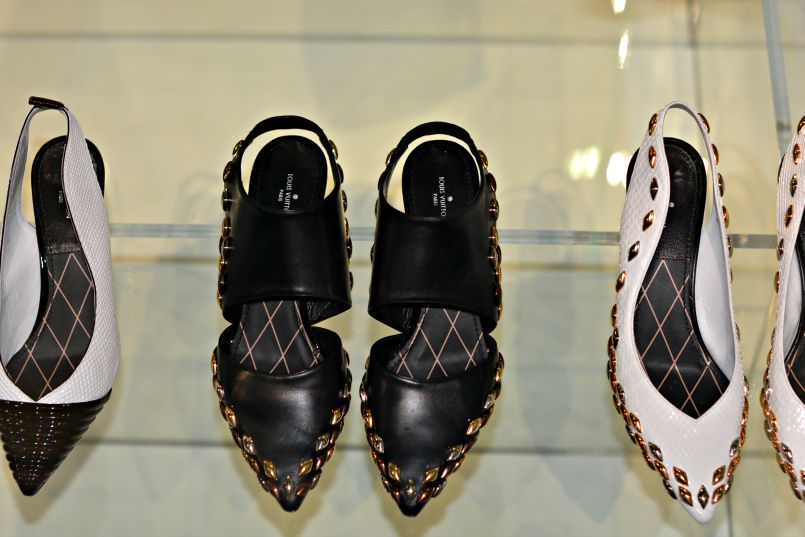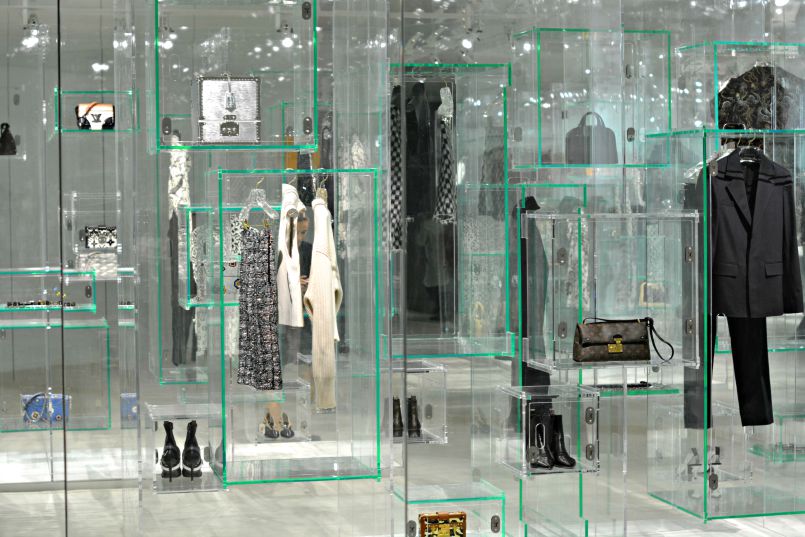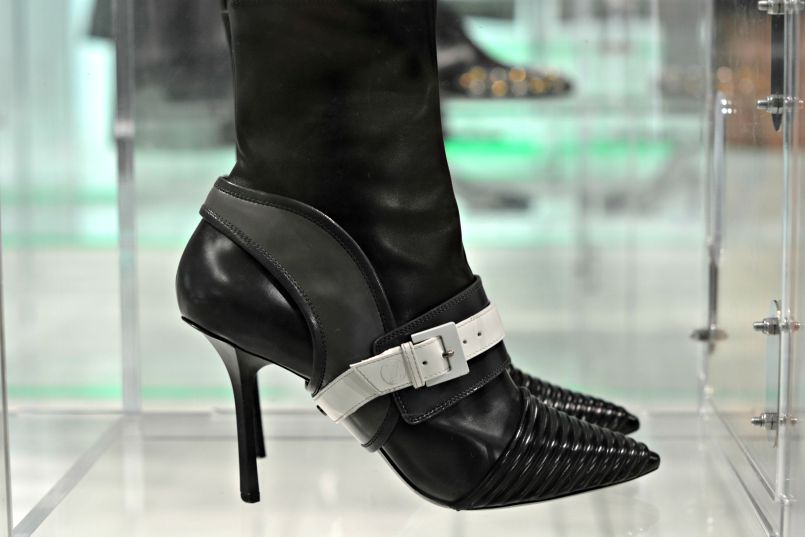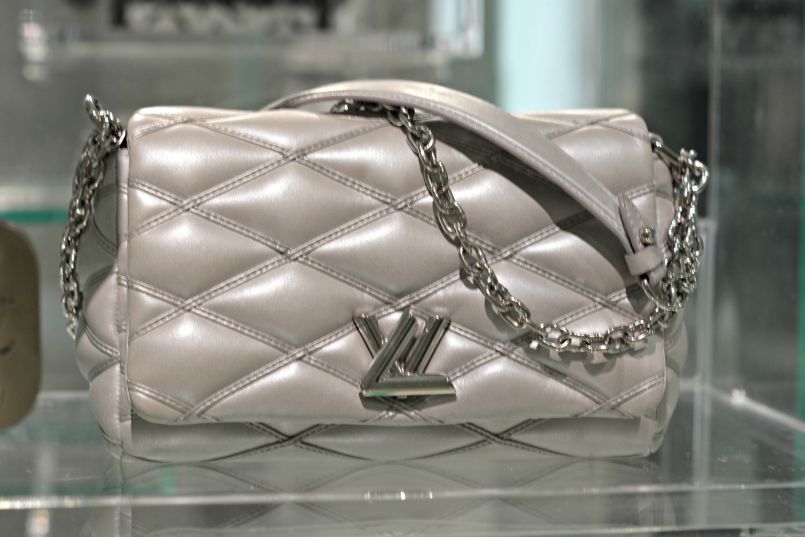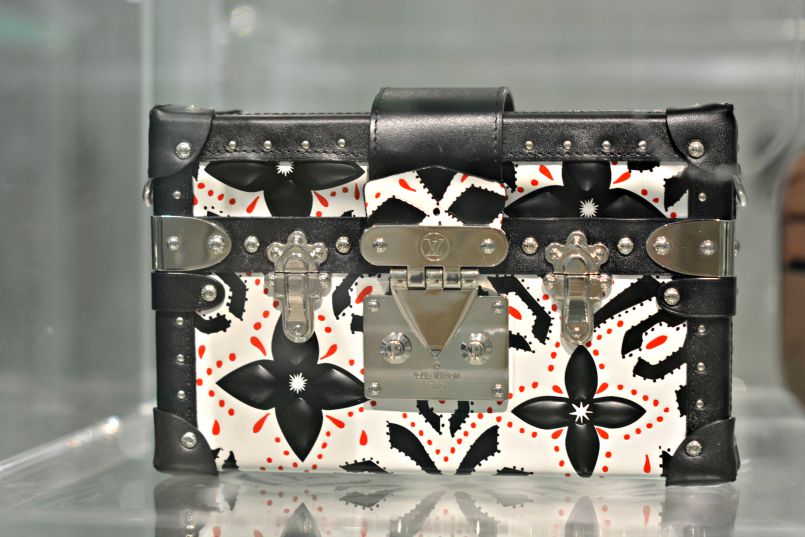 The piéce de résistance for me was being able to observe the artisan actually creating an iconic Louis Vuitton mini box! It was mesmerizing & perfectly set up to see from every angle the intricate detail & precision of craftmanship. I stood there for ages watching her, fascinated….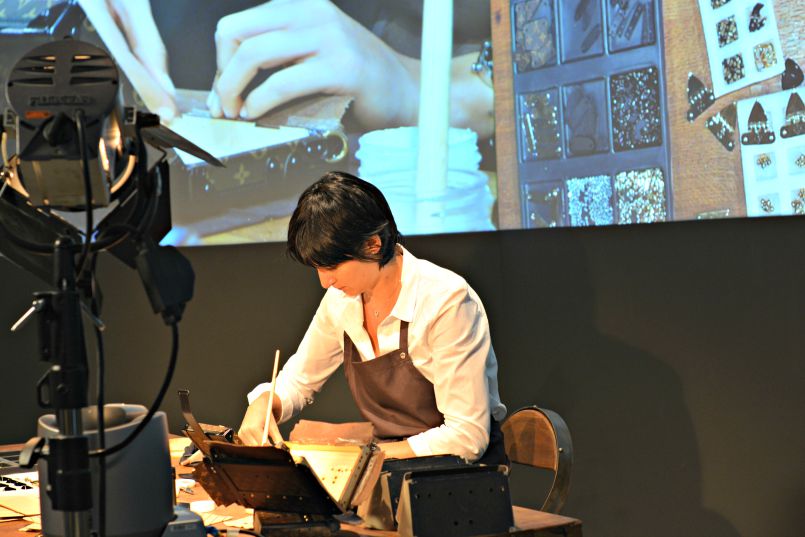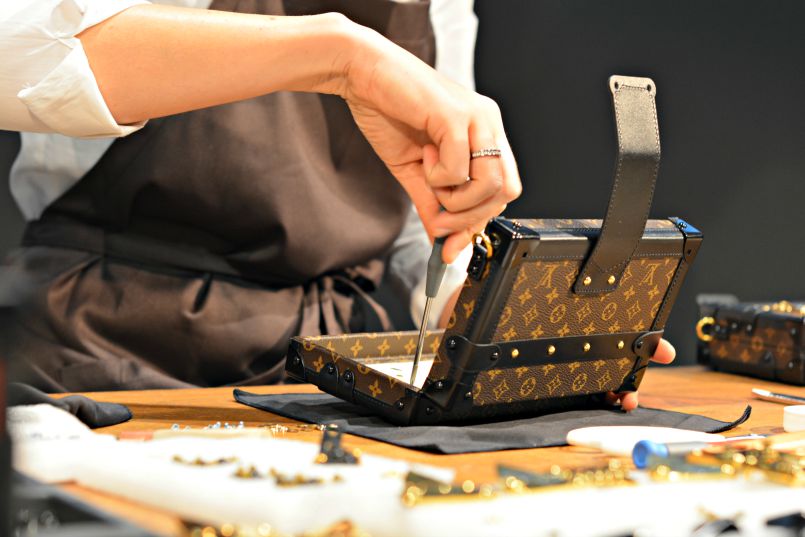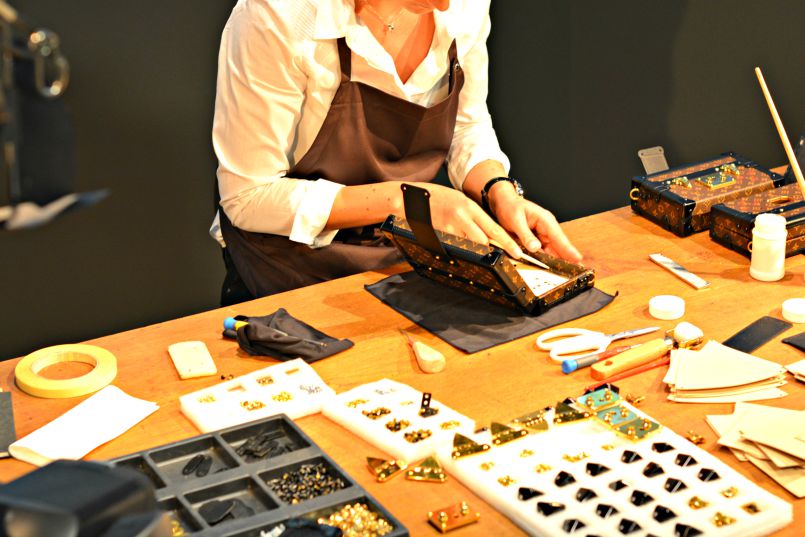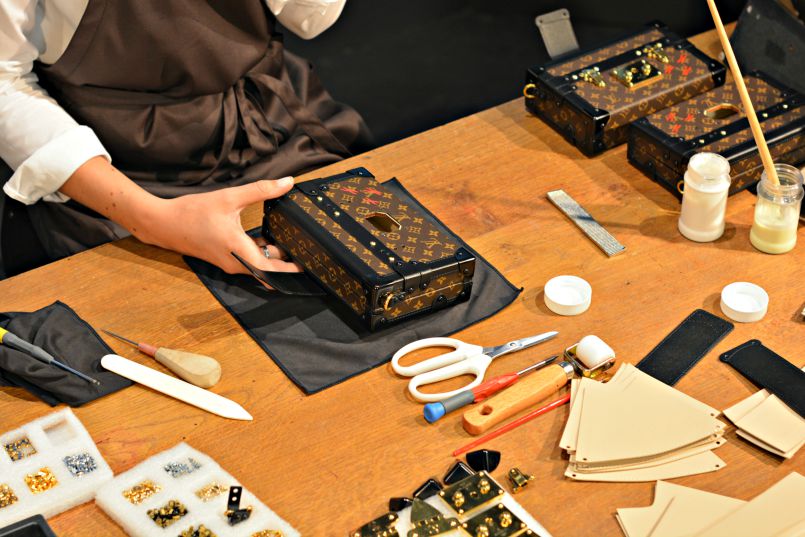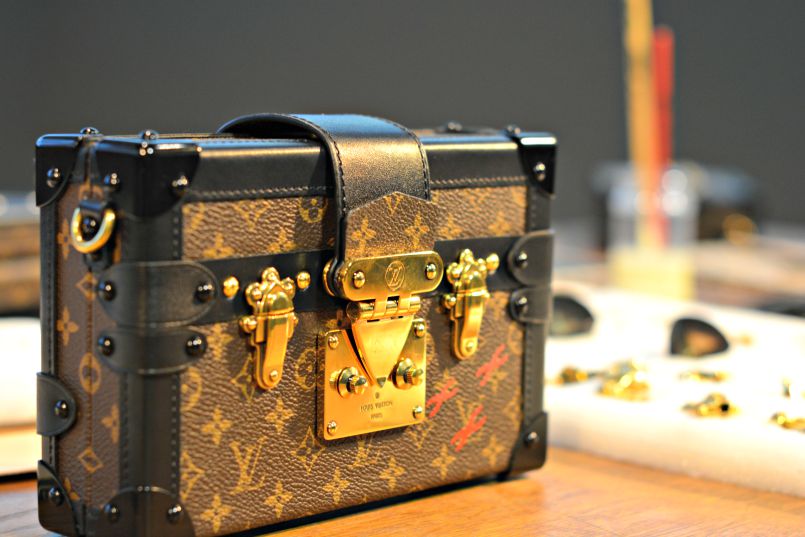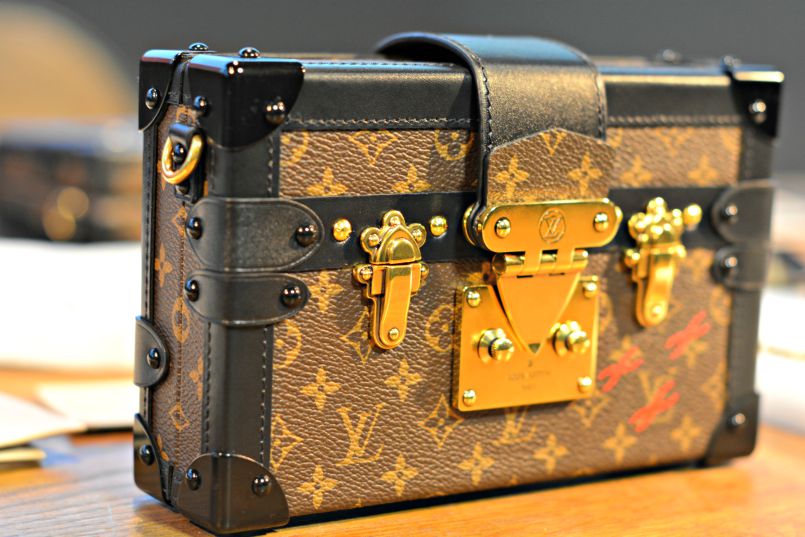 At the end of the exhibition you'll find a lovely cafe area overlooking the Thames (& a construction site, it is London after all haha) where you can relax with a cuppa. And guess what else? You get to choose a free sticker! How bloody brilliant is that?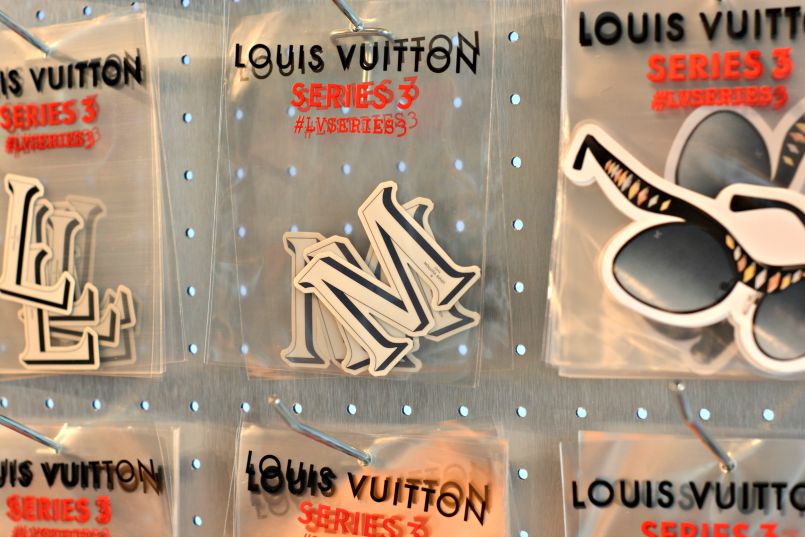 The exhibition runs until October 18th & it's free so if you're in London jump off the tube at Temple, it's 2 minutes walk up the road from there.
Check it out,
Mx