How cool is this Sandro jumpsuit? I bought the jumpsuit by Parisian label Sandro 2nd hand a couple of weeks ago & this is the first opportunity I've had to wear it. As it's still mild for Autumn I decided to forego a coat allowing you to see the fabulous detail in the sleeves. They have a slight puff in them created using a piece of tulle sewn onto the inside seam of the shoulder which then drapes gently down the arm narrowing to end at the elbow.
You'll notice the extended shoulders give my body shape balance where the tops of my thighs are slightly wider.
Knowing what works well for your shape is key to a fabulous figure – whatever your silhouette.
I threw on my All Saints Ikat print scarf that has the softest little pom poms across each end. I treasure my pom pom scarf because it goes with so many different kinds of outfits & works pretty much all year round. I wish All Saints would do another scarf of this style but sadly I've never seen anything like it since I originally bought it a few years back. Although I do think pom poms will pop up again somewhere this winter, we'll just have to wait & see.
The next time I wear this Sandro jumpsuit I'll have so many options of coat & jacket styles because this particular grey of the jumpsuit is the most versatile colour to match & the jumpsuit cut will look equally lovely with a blazer as with a leather biker jacket or chunky knit cardi! Also, the front of the jumpsuit is a V neck joined by press studs so lends itself to any kind of accompanying shape.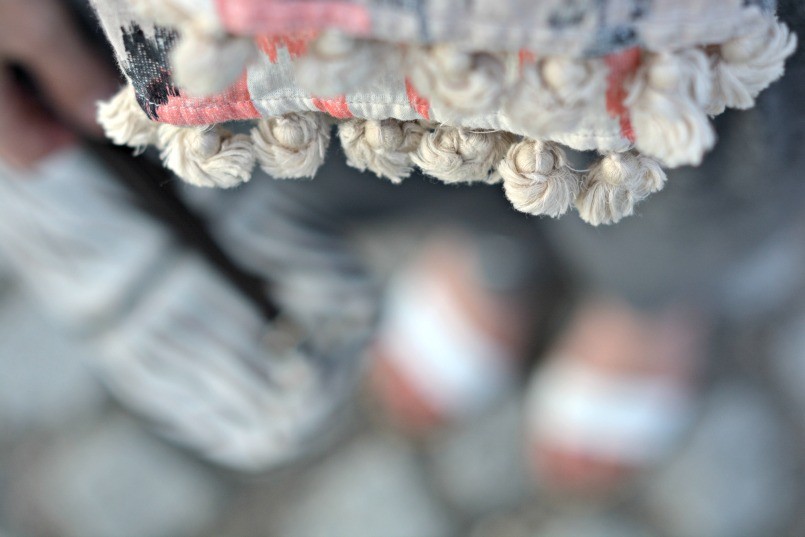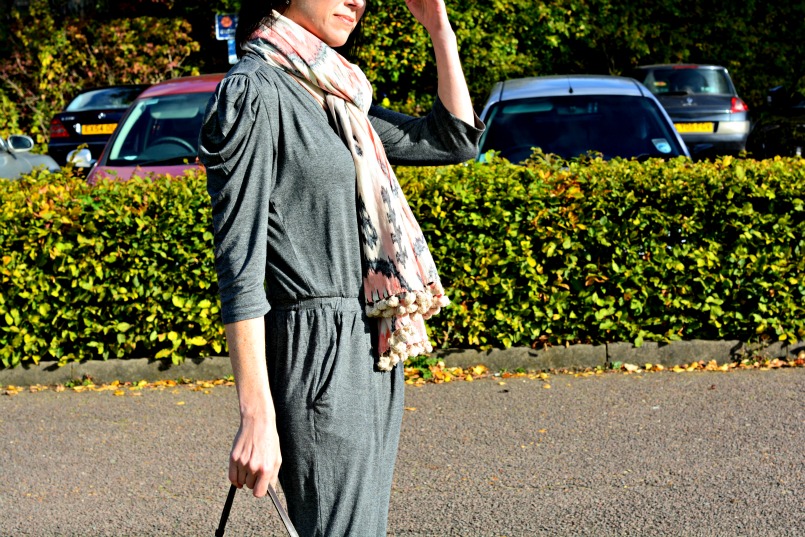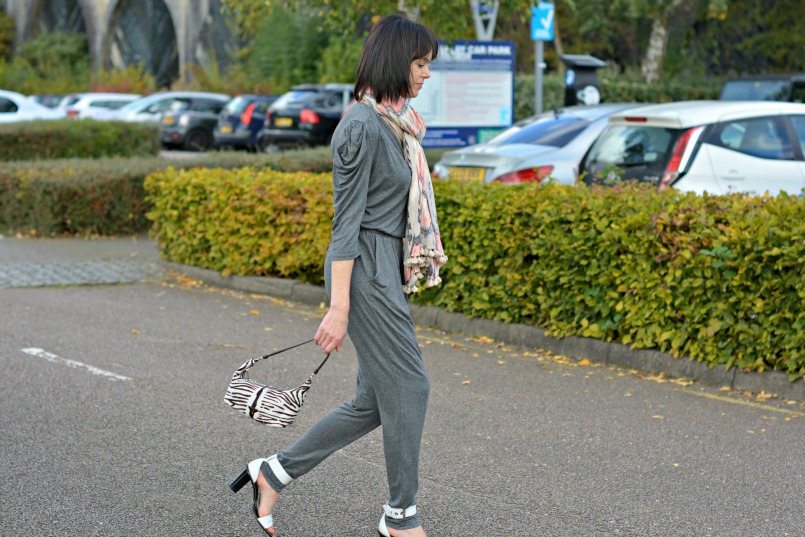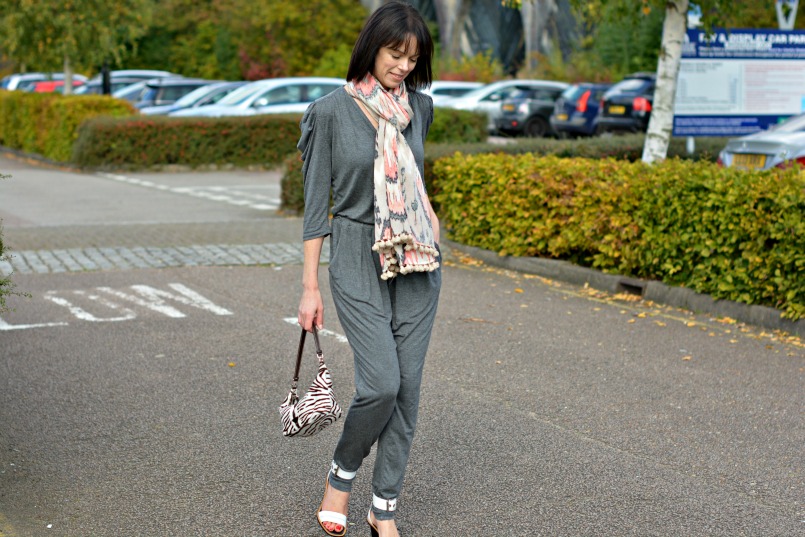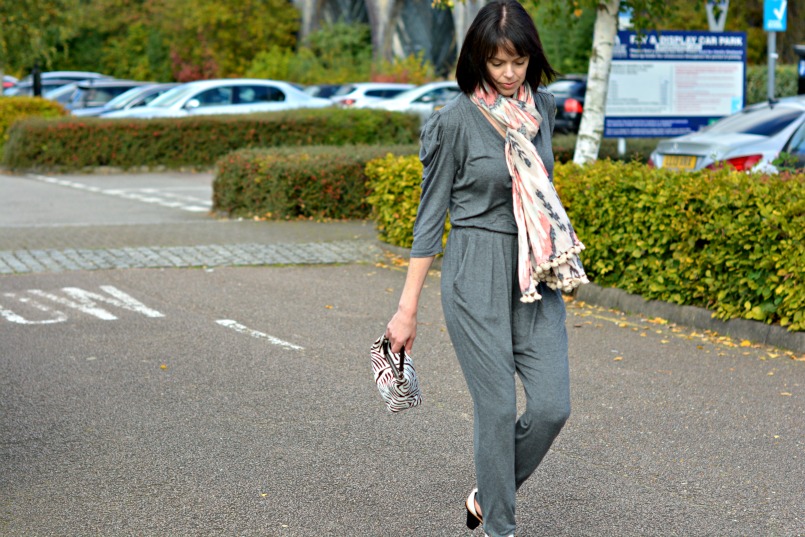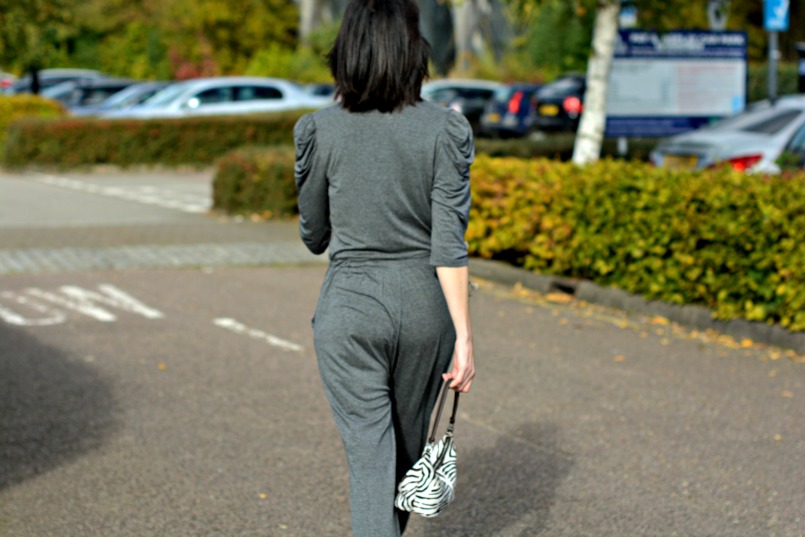 Whistles sales are nothing short of EPIC! Seriously,
I've bought so many gorgeous things at a fraction of the original price during their sales.
For example these white leather 2 part block heel sandals…Yep you guessed it – SALE! Originally £175 I paid £52 including delivery kerching
I've had my eye on these lovelies awhile so as soon as I spotted them online in the current sale I called my nearest store to find my size. Just because they're not in my size online is no reason to give up the search right? Whistles have the best customer service of a high street brand I've ever experienced without exception. They'll go to great lengths to get your hearts desire to you & if there's only one left but it has a dirty mark on it they'll happily volunteer a decent discount.
So, shoes bought over the phone they arrived in the post 2 days later beautifully wrapped & with a personalized thank you note from the delightful Clare who helped me. They are beautiful quality of luxuriously soft leather with a padded foot bed, Whistles signature stamped on the buckle & their gold W embedded in the arch of the sole. Super comfy to walk in, I'm absolutely thrilled with my purchase! I should mention this isn't a sponsored post, I just think it's important to report good quality & service as well as the bad, we sometimes forget about the good don't we?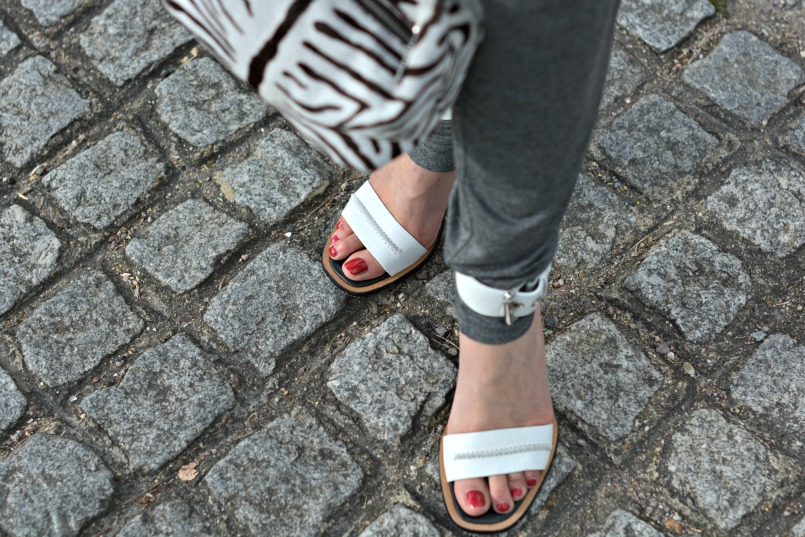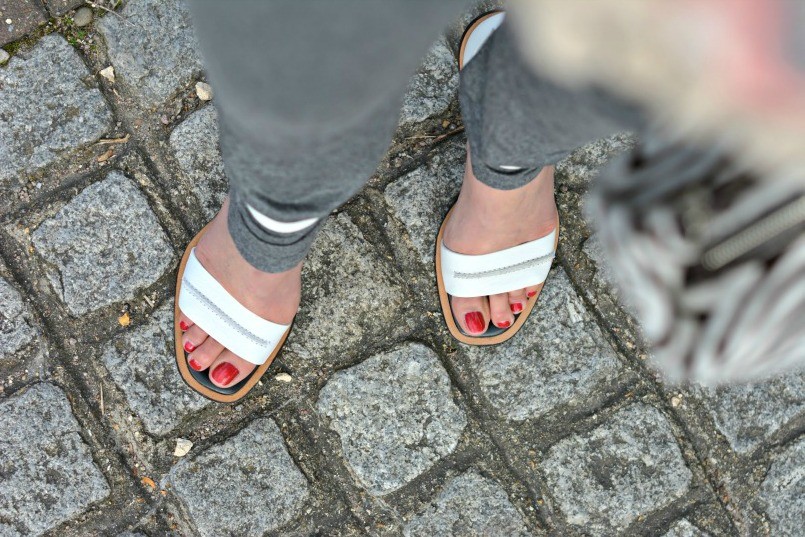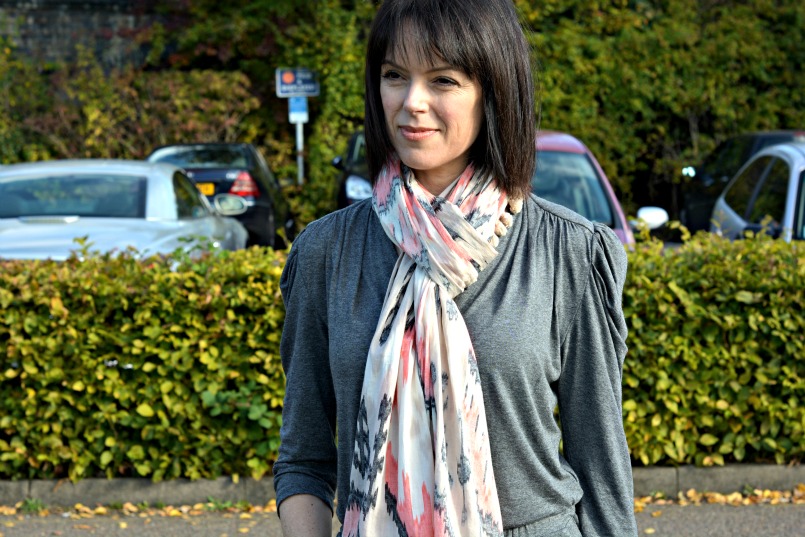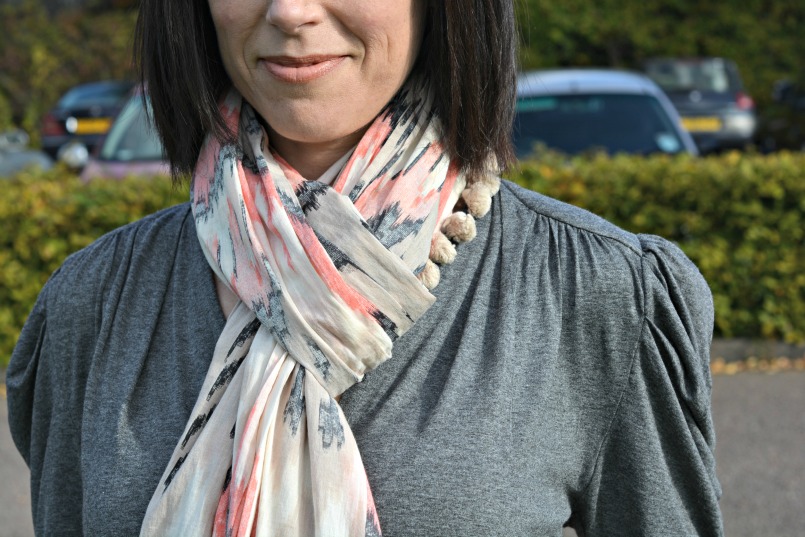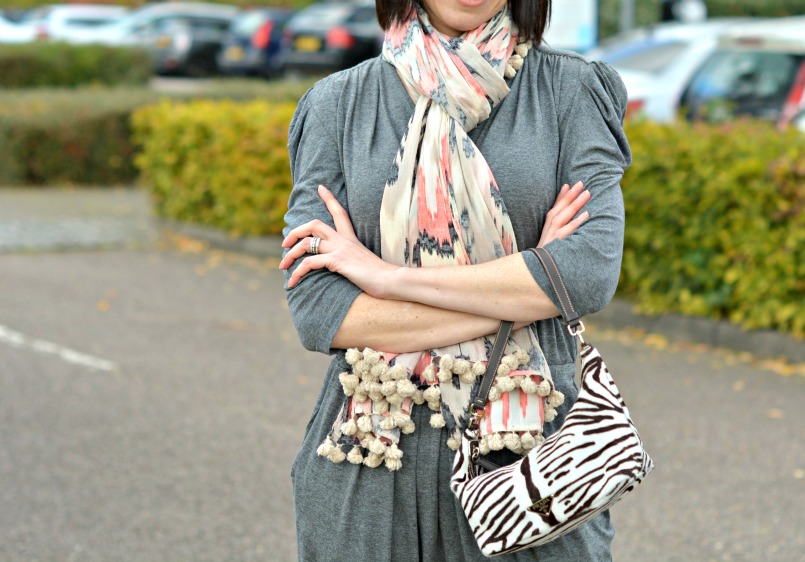 About 15 years ago whilst on one of my many visits to Positano on the Amalfi Coast…
I spent a day strolling around Capri where I bought this cute little pony hair bag from Prada. That's all I'm going to say about that  nudge nudge wink wink
It is cute though isn't it?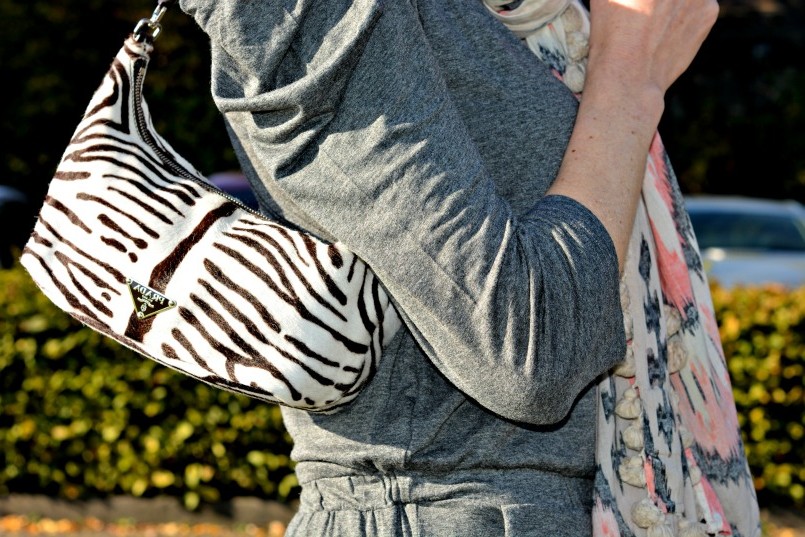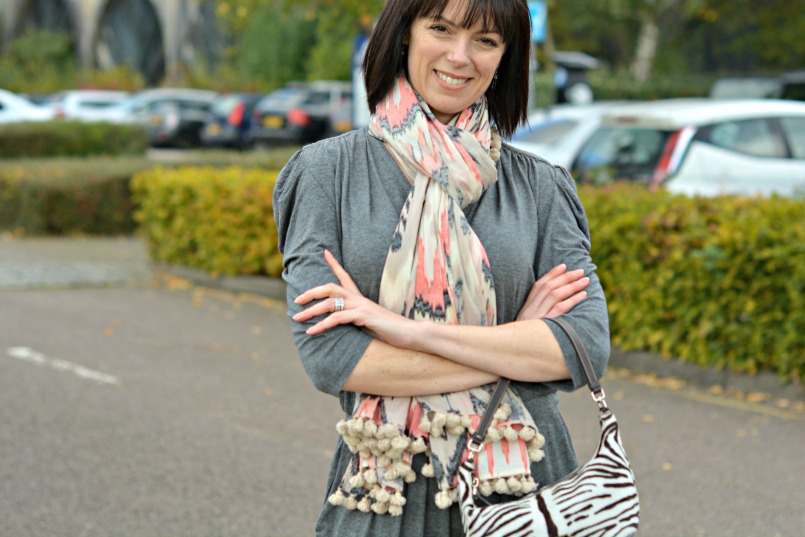 Shop my Outfit
The red varnish on my toes is a birthday present from my sweet girlfriend who clearly knows me well – it's Chanel Pirate. I think it's exactly what this outfit needed to finish it off perfectly, don't you?
Sandro grey jumpsuit
Prada zebra pony hair bag
Whistles white two part sandal
All Saints Ikat pom pom scarf
See ya, Mx