I particularly like an animal motif or intarsia jumper in winter & nothing is cuter than this See by Chloe owl jumper. The owl shape is simple & unfussy you almost have to do a double take to make it out but that's why I like it, the cuteness isn't too obvious. As with all See by Chloe garments it is subtle in its uniqueness, gently puckered shoulders & ever so slightly puffed sleeves it sits neatly on my waist.
It is wool all the way in todays outfit with these slubby wool wide leg trousers from Vanessa Bruno. I'm hanging out at home so no shoes required just the new Chanel Pirate varnish on my toes!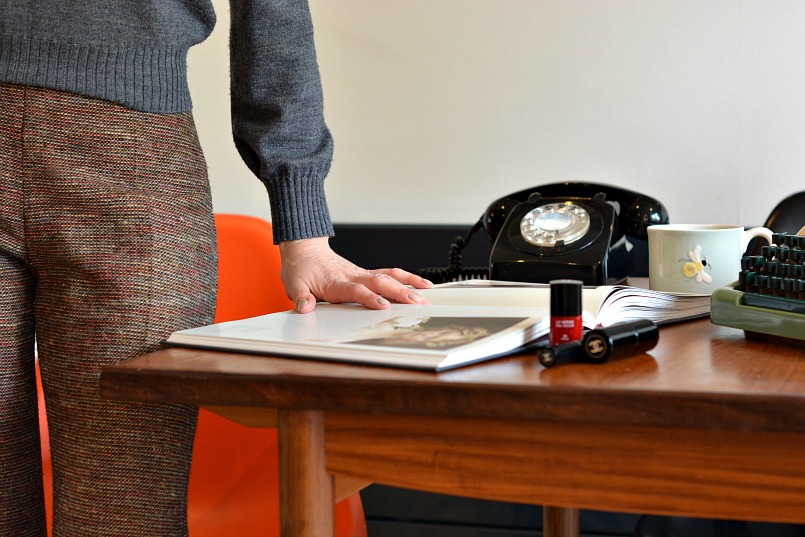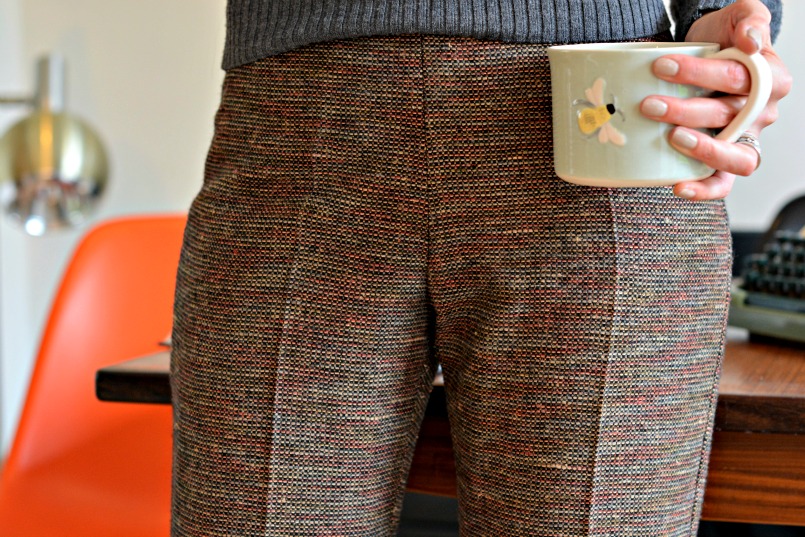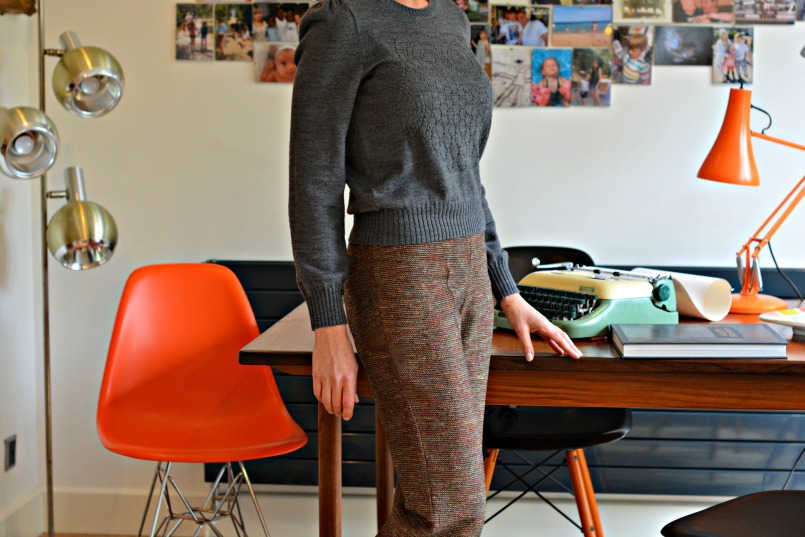 Our home decor is in the mid-century modern style
I love all things retro & vintage (stating the obvious, soz). I guess Mark likes it too but to be honest I don't think he really minds as long as he has a comfy sofa to fall asleep on whilst watching tele he's happy.
I prefer to collect mostly originals, sometimes this requires certain levels of restoration as I did with the Eyeball lamp & the two Anglepoise lamps in these photos. Actually come to think of it I also gave this G Plan table a light sand & polish when I bought it, does that count as restoration – hmm probably not. However other things such as the typewriter & Bakelight telephone are perfect & I might add, actually work, just as they are.
Initially looking for an inexpensive way to decorate the kitchen wall I came up with the idea of simply hanging a large number of grouped together clip frames from Ikea.
There's no need to measure anything, just line up 4 frames in the centre of your wall, with a hammer tap a tiny nail into each position then hang the rest of your frames around that square. Obviously you can go out as far as you like but be warned, it's hard to stop once you start!
What's wonderful about this is how often we stand transfixed looking at it reminiscing. I've put a mixture of very old photos with current ones, I don't think a day has gone by that one of us or a guest hasn't commented on or asked about a particular photo. I can't say that about any other "art" we have on our walls, can you?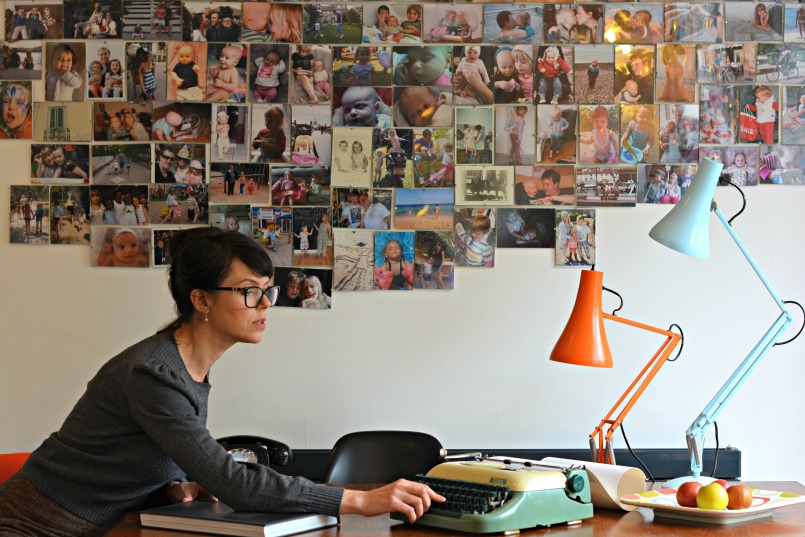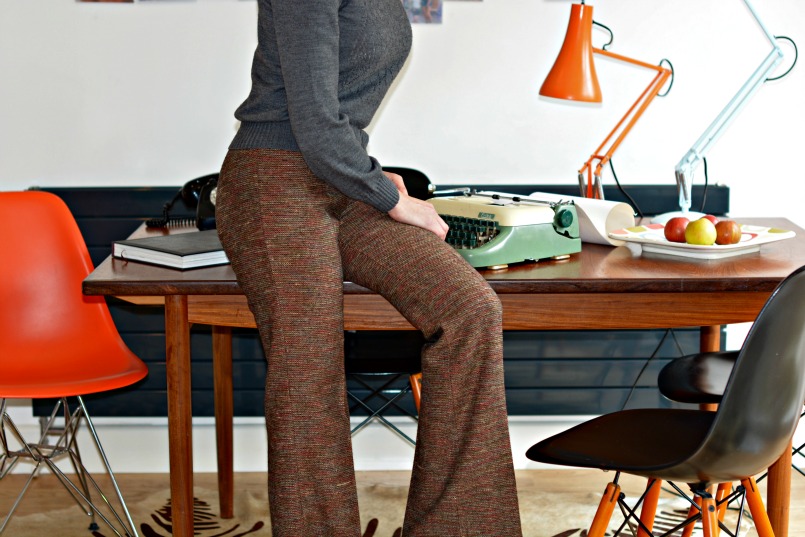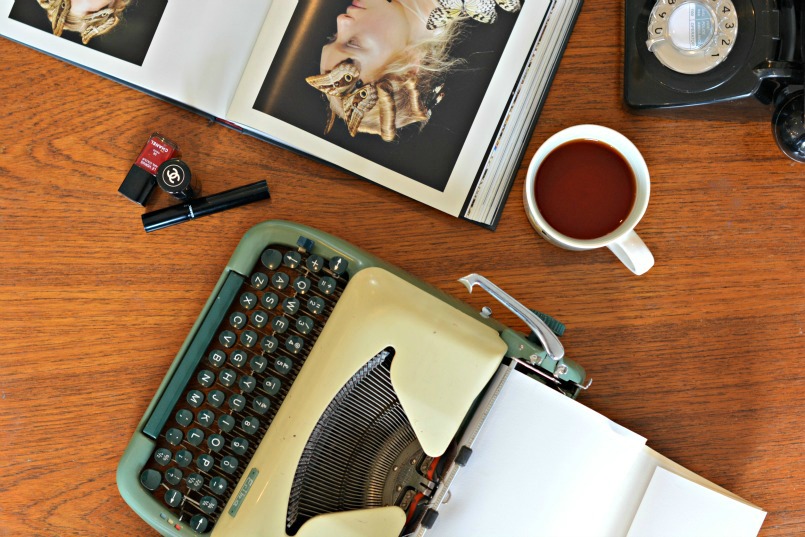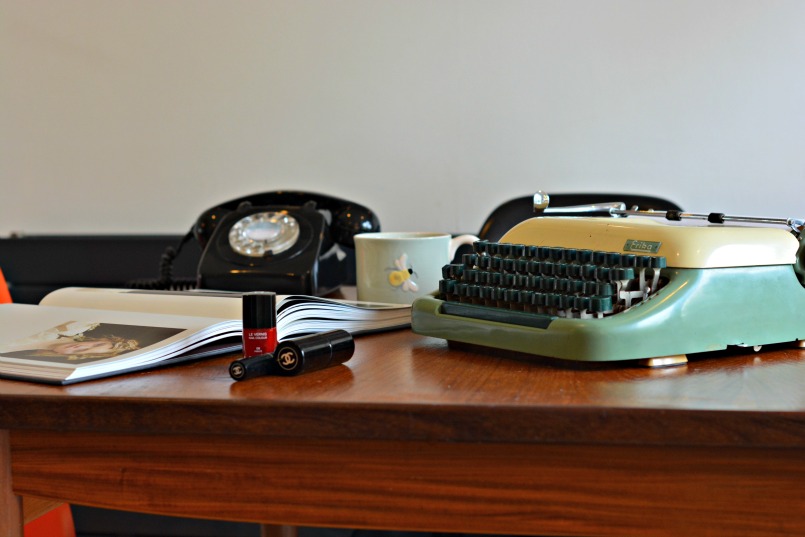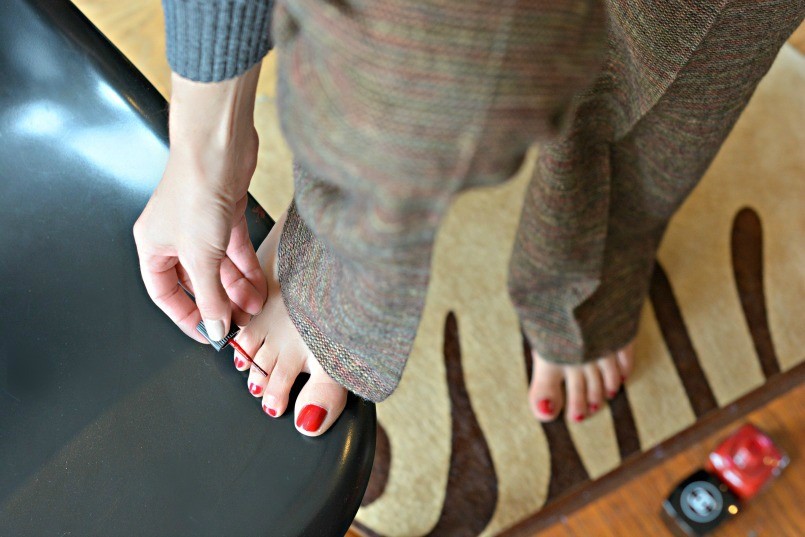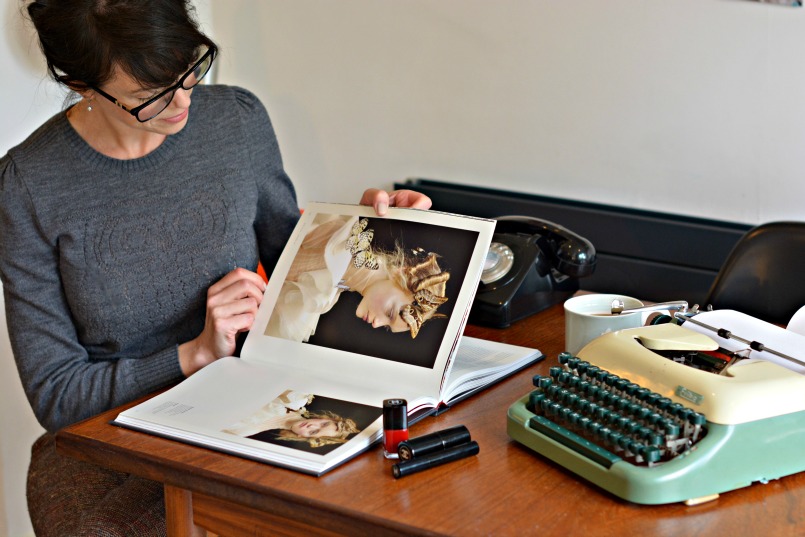 These Carolina Herrera reading glasses are my new prescription & although it's not fun developing age related short sightedness it can be fashionable!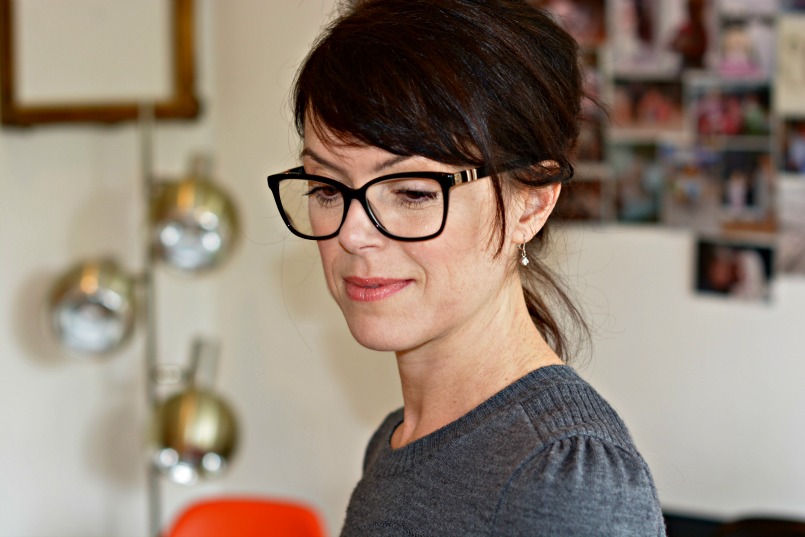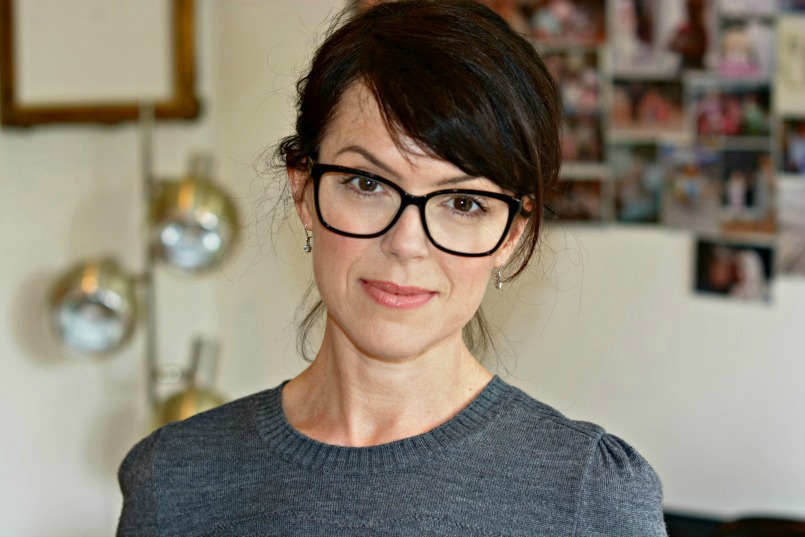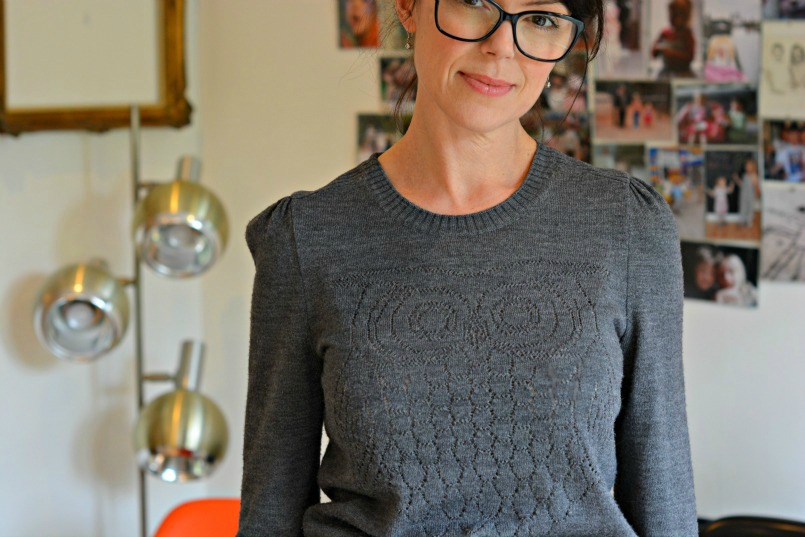 It may surprise you to learn that shortish hair such as mine is really easy to shape into a messy up style
All you need to do is back-comb the crown area then pull the sides together at the back, as if you're going to put it into a pony tail. However, instead of doing that simply twist the bunch of hair upwards & secure with a load of bobby pins/kirby grips.
Do not be tempted to comb a single hair into place! Merely use your fingers to place or move any weird sticky out stray hairs. You want to leave it on the messy side to achieve that "loose" natural look we're going for.
Then…. SPRAY IT baby! This technique works best the day after you've shampooed your hair, certainly clean hair is way too soft & silky so it'll probably fall right out. If your hair is very fine try spraying the roots where you've back combed them to give extra stiffness. This acts as the foundation of the style so it's crucial to make it strong, equally your back combing should be nice & tight. Personally I like the pins being visible although I prefer them to match the hair colour so if you're blonde get the light blonde ones.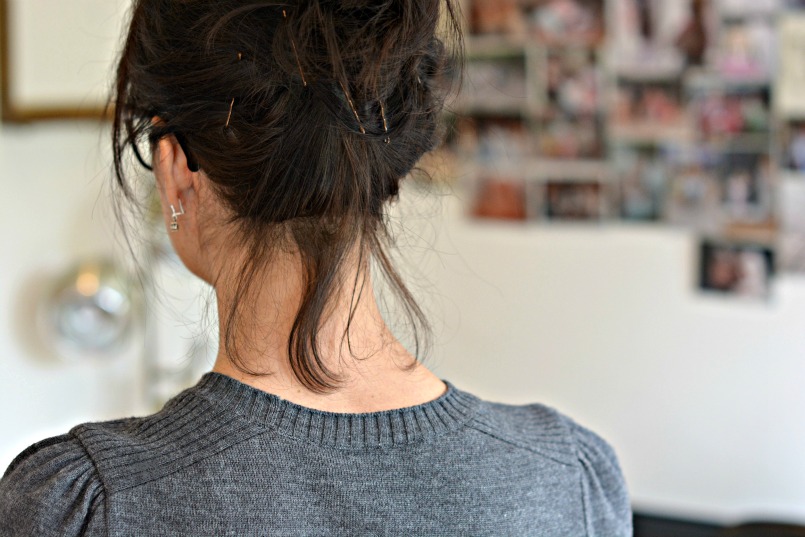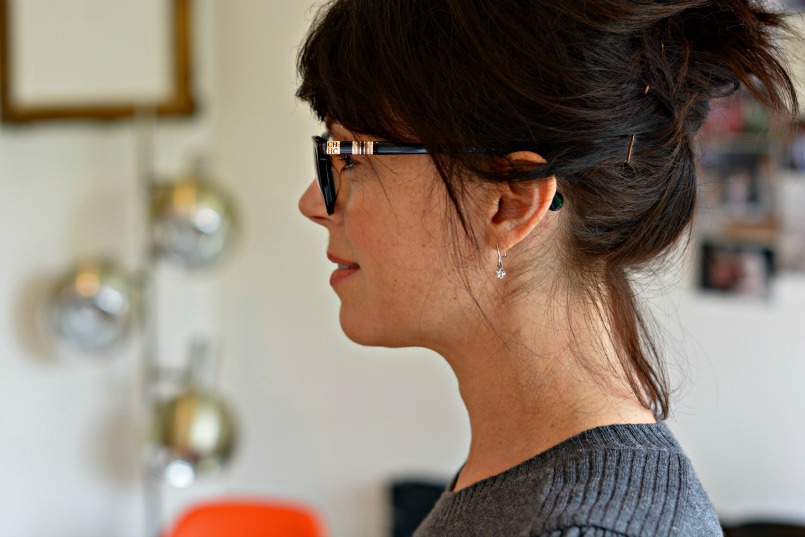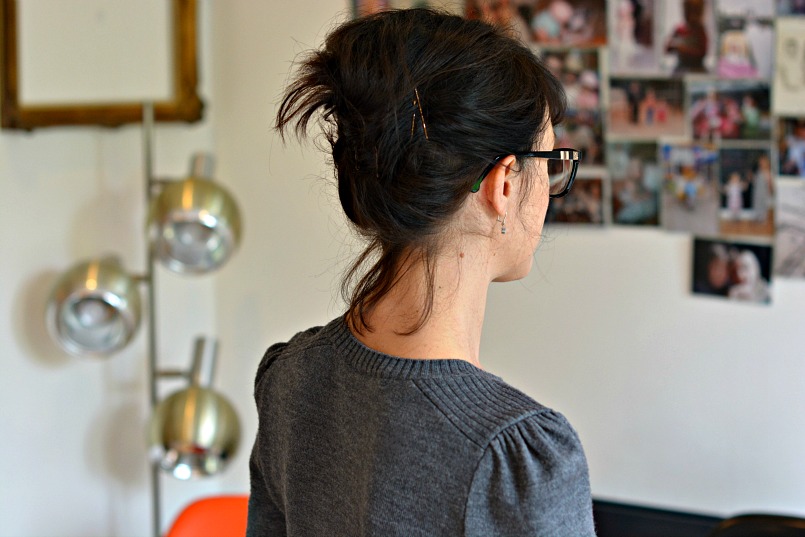 [vc_separator type="normal" position="center" color="" border_style="" width="" thickness="" up="" down=""][vc_column_text]
See by Chloe Owl knit jumper (similar) | Vanessa Bruno wool wide leg trousers (similar)
More knitwear coming in Mondays post – Thanks for popping by,
M x