Another outfit post in boots although for a change I thought I'd wear ankle boots.
Ankle boots with a wool skirt is such a cute look isn't it? Even though I'm covered from neck to toe, cinching in my waist with this old Accessorize waist belt ensures a feminine silhouette.
The brightly striped wool skirt is very old from Marc Jacobs. A minor miracle that those bastard moths I mentioned in
5 rules for a hard working wardrobe didn't destroy it! I almost cried when I went over it with a fine toothed comb & discovered it had been spared. This skirt not only looks amazing it's actually really warm too so I get tons of wear out of it in winter with knee high boots.
The royal blue faux cable knit jumper is from the British online brand Boden. Boden are brilliant for seasonal staples like long sleeved t-shirts & jumpers, they also do a fantastic range of coordinated swimwear. Have a look at my summer post for an example of mix & match cozzies.
My tan leather ankle boots are from Dune London, they have the perfect height cuban heel for comfy all day wear & work with absolutely everything! Reminiscent of Isabel Marants Dicker boots but a fraction of the price I'd love another pair in khaki or grey suede of the same style.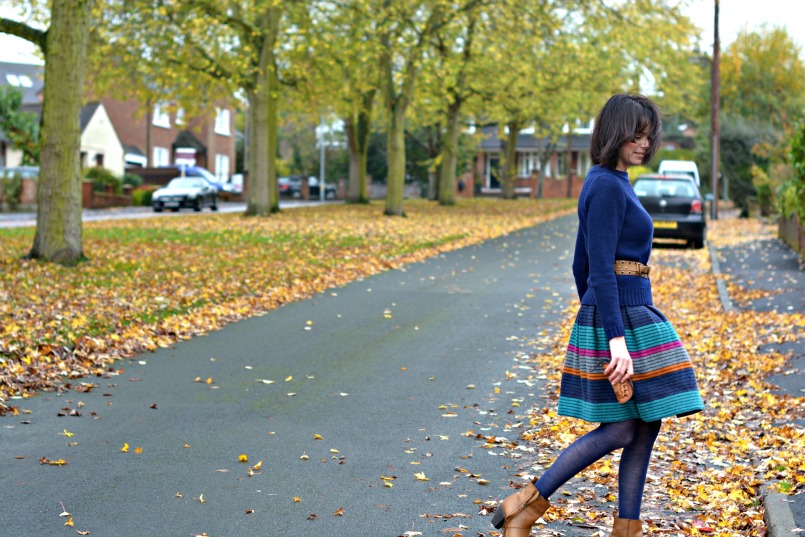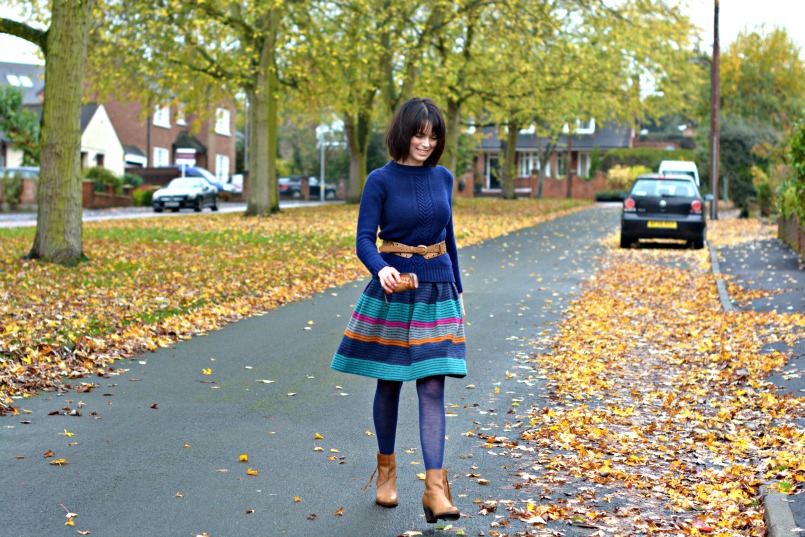 I found this quirky little pouch
In a vintage shop in London Spitalfields about 15 years ago.
It has clearly been handmade by someone either called Michelle or who gave it to a Michelle but hey what a random stroke of luck for me? It would've been wrong not to buy it! Do you remember when this style of hand tooled leather belts & bags were all the rage in the 1970's?
I think it is fab & it's just the right size for my bank card, house key, powder brush & lippy – JUST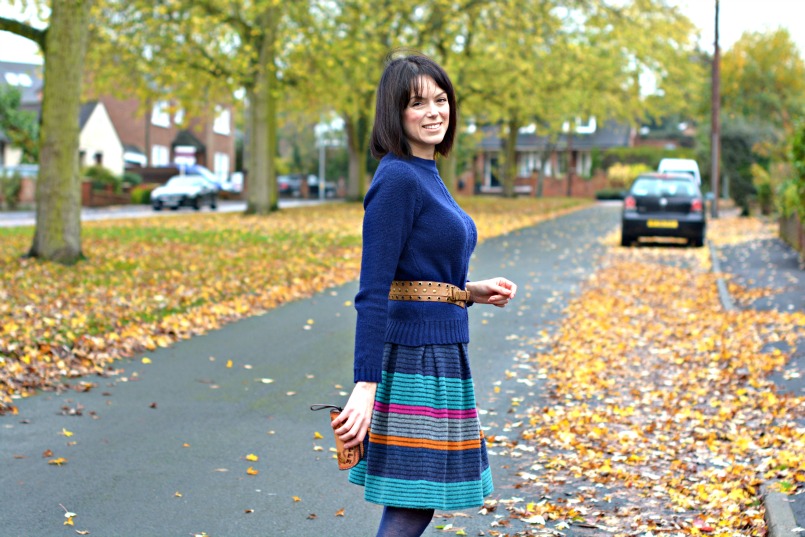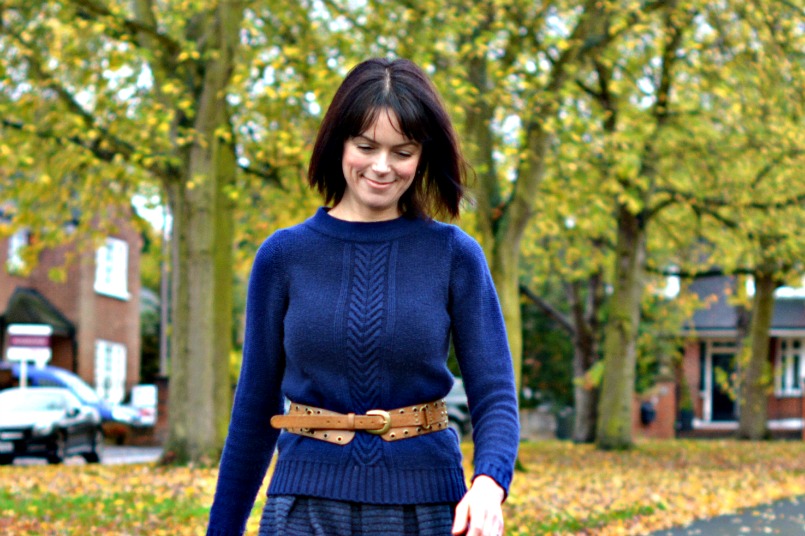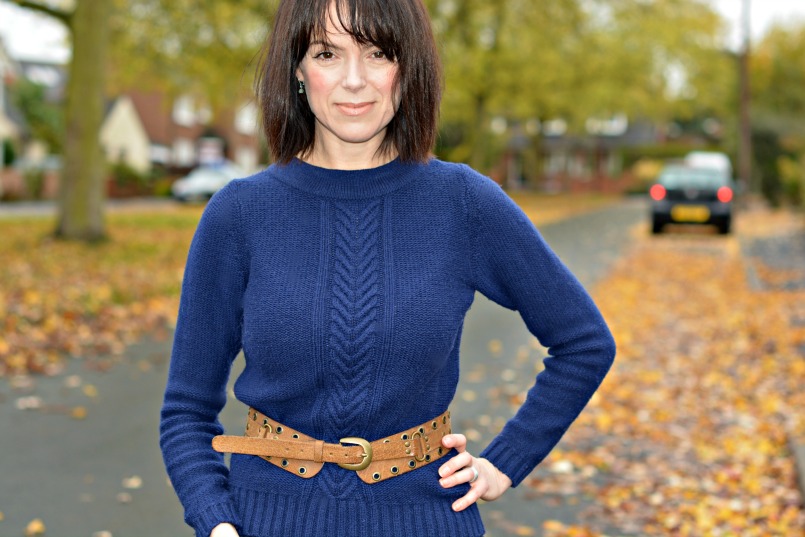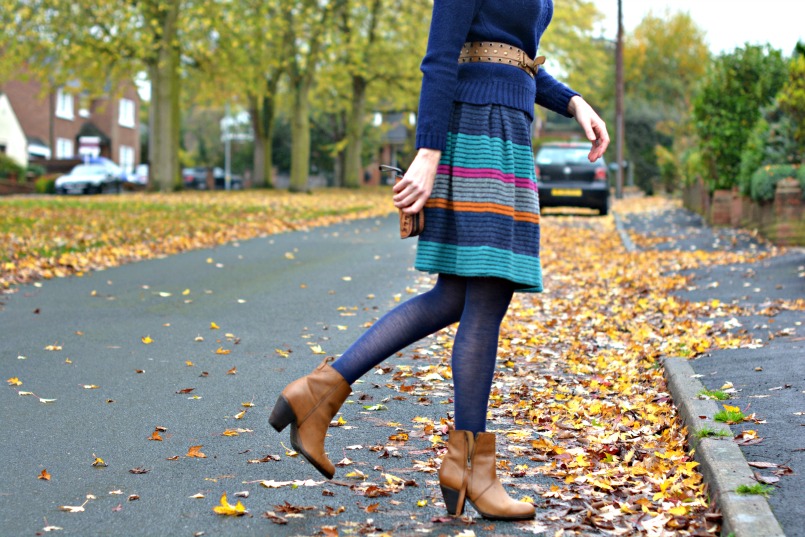 The day I shot this was windy & raining so as soon as there was a break in the weather I bolted outside to get the shots. You'll notice I forgot to zip up one of my boots…Arrrgh! Really annoying but too late to fix, this is what happens when you shoot your own photo's…