Do you see the grey houseboat behind me? It's called "Grey Lady" I noticed it when I was shooting this outfit & thought what a terrific title The Grey Lady would make, because as it happens, I'm wearing all grey (more or less). However when it came time to write I knew I'd be limiting my search engine optimization (yaaawn ) by using that title so decided against it – boo.
Yes it's a snappier title but when you have only a handful of readers you really need to tow the Google line.
Then I came up with the idea of repeating "Leather Skirt" in the title as a series & linking them all to Fashion in the STYLE drop down menu. As I have only 3 different styles of leather skirt but infinite combinations of outfit looks I thought it might be helpful to categorise them. That way if you're stuck for ideas you can just pop on to RCM & click on a look to try! Although there will only be the ones I've posted to date, the list will soon grow as I add to it, eventually providing a stylish look for everyone…
I'm always advocating how to make your wardrobe work hard for you but we all need a light bulb moment from time to time so I'm putting my money where my mouth is & actually demonstrating how easy this can be.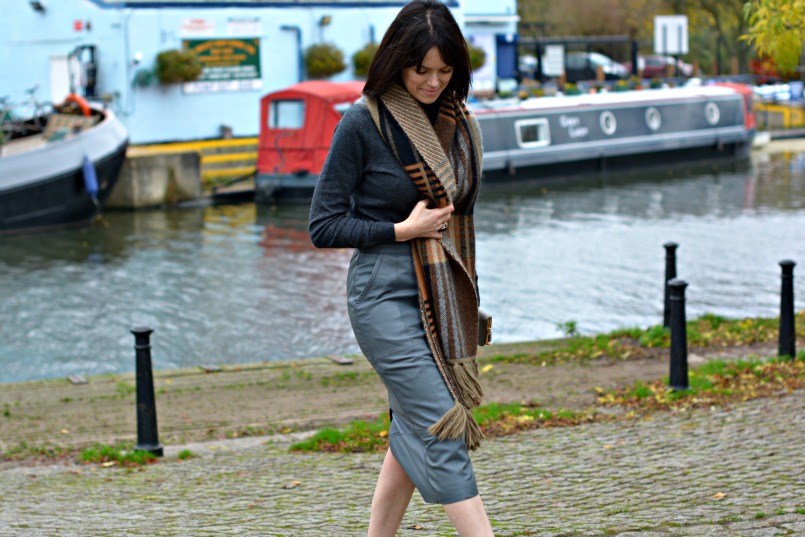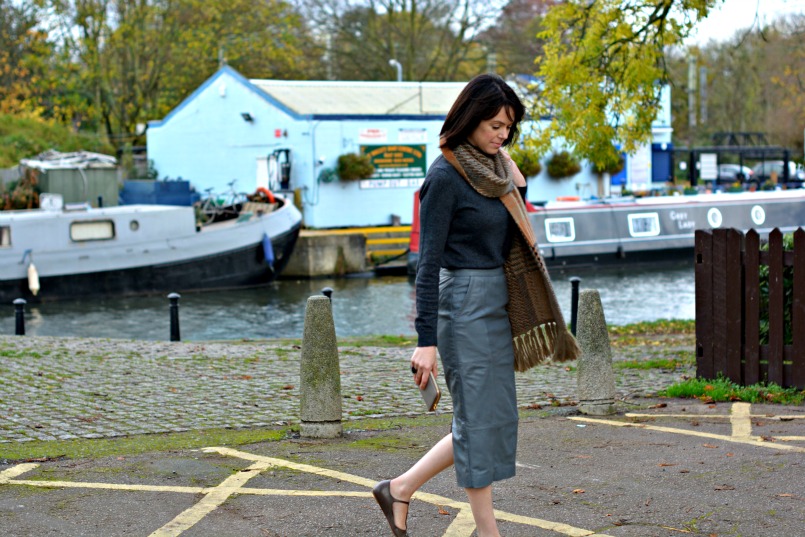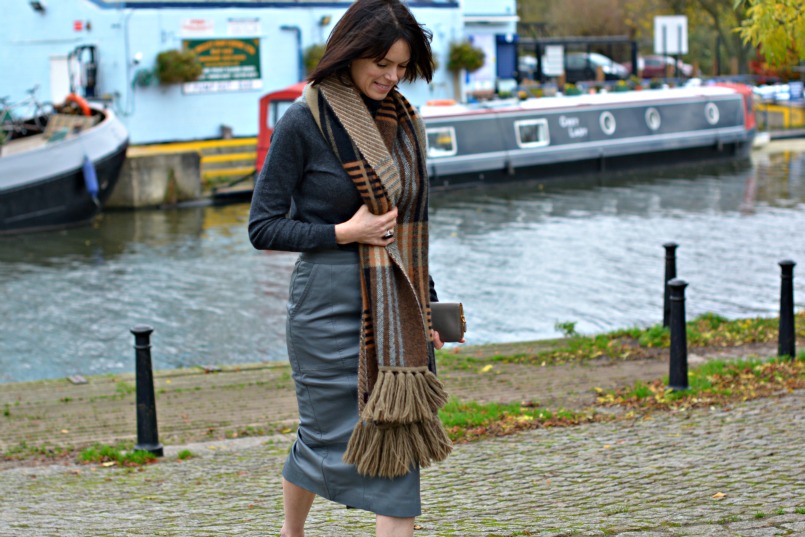 Butter soft midi leather skirt by Urbancode London
I bought this amazing skirt from Asos when it was 50% off. Even with the huge mark down I was reluctant to buy it because I wasn't sure about the colour being such a cold grey. For me a "bargain" is only a bargain if I wear the item, that means it still has to pull its weight in my wardrobe. However the quality of this leather skirt is outstanding so I decided to go for it. A good decision, as it turned out I have quite a range of tops & shoes that work really well with it – see this post for another one.
I could explain the thought process I tick through when I'm unsure of making a purchase. Instead read "To splurge or not to splurge" by Lisa of Stylopedia blog who cleverly nailed it down to 6 succinct points.
My grey cashmere mix polo neck jumper is from Boden who are always well priced & on point with their knitwear. This gorgeous angora & cashmere mix bulky scarf from Mulberry has all my favourite Autumnal colours effortlessly warming the predominantly grey outfit.
Now to my shoes… Chanel tick– Taupe tick– Ballets tick – Yep they tick ALL the boxes of my hearts desire.
When my girlfriend & I took a weekend escape to Copenhagen a couple of years back we stumbled upon an amazing little 2nd hand designer shop called Magnolia's Luksus. Even though their stock is 2nd hand it's in pristine condition, as you can see by their Instagram feed. I fell in love with Copenhagen which is easy to do when you're a mid-century modern kinda gal like me, so another visit in the future is highly likely. Plus I'd really like to write a travel post on the city & stay at the Arne Jacobsen designed Radisson Blu again!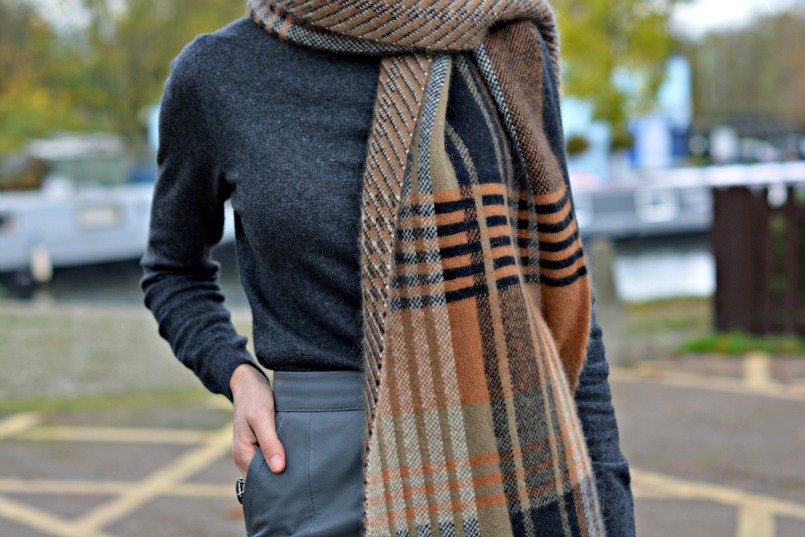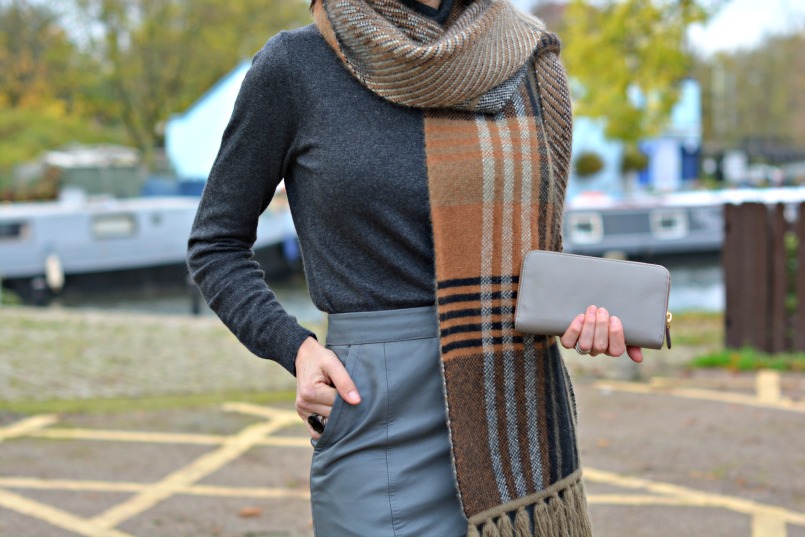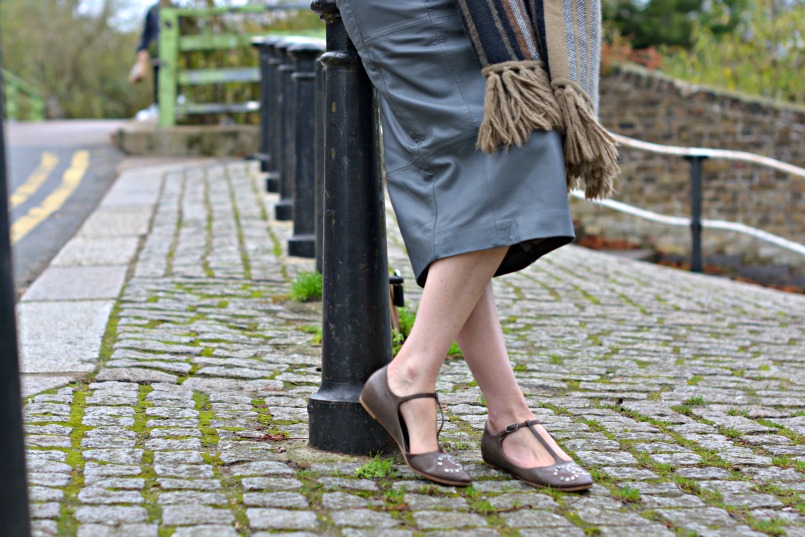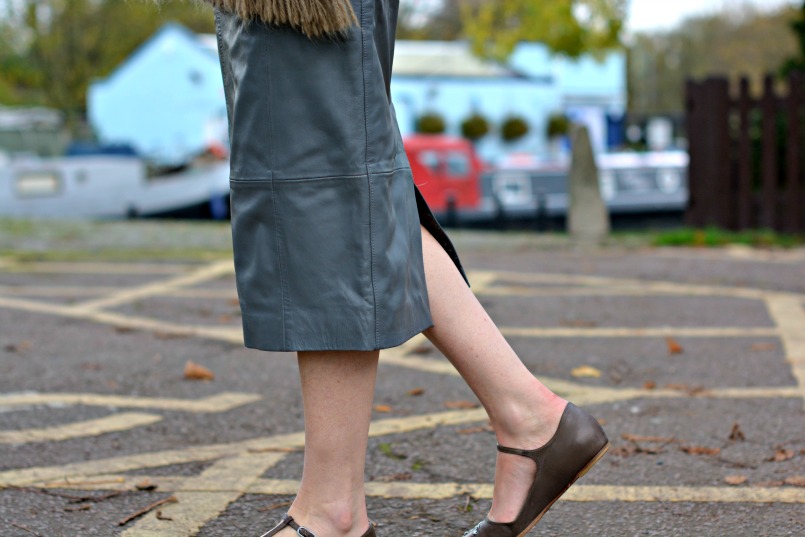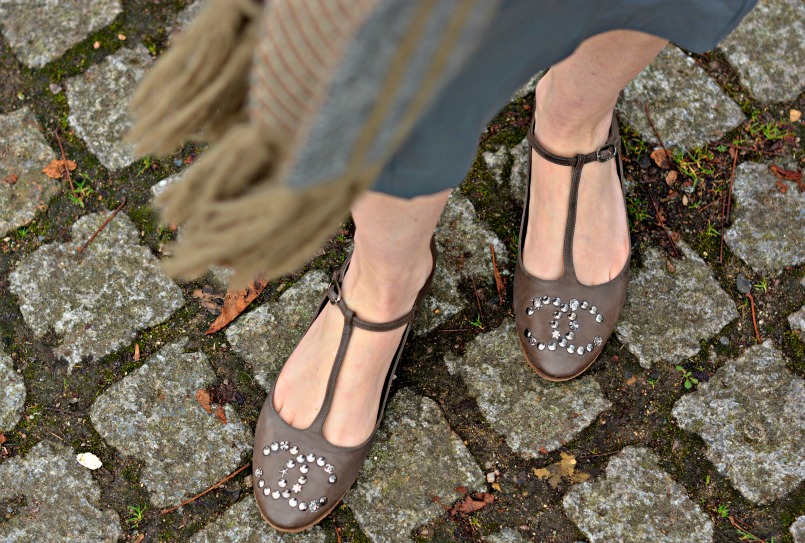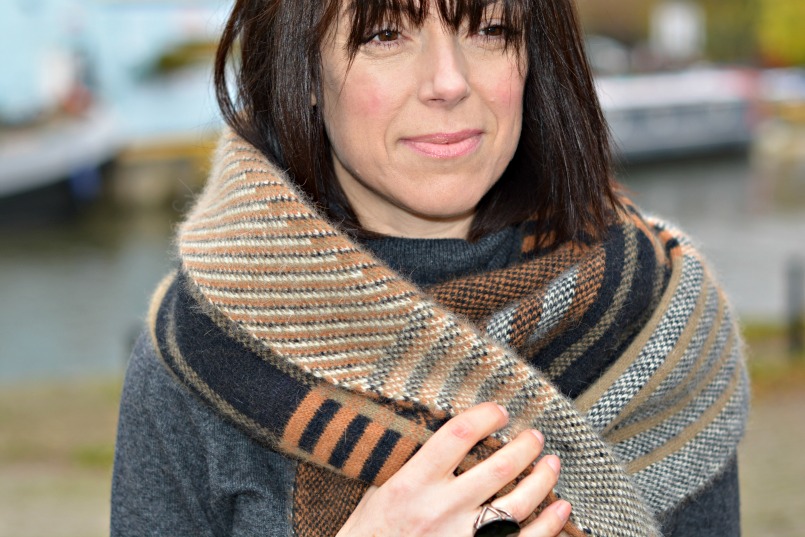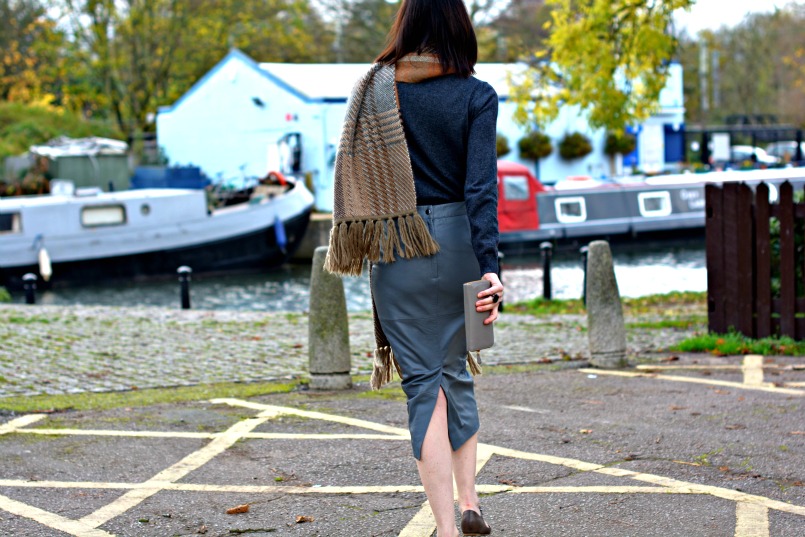 See ya, Mx