Every woman should be rockin' a biker jacket no matter how old she is!
I wouldn't even take her age into consideration, I only mention over 40 in the title to alert my sisters to this outfit post. Remember that famous shot of Helen Mirren wearing hers to a movie premier? SMOKIN' HOT!
If you don't own a biker jacket go to AllSaints (or the equivalent) right now & try a few on. Blood red & forest green are rather striking if you don't like the hard-core black or you can get one like mine that has an antiqued type finish, sort of soft black but not really grey either, although the greys are gorgeous too. You only need to suit the colour to your complexion because a biker jacket is one of those wardrobe staples that will truly go with anything. Think about it – over a floral dress, paired with trousers & skirts of any description or over an evening gown like this by The Sequinist, which is an all time favourite look of mine – sexy as hell.
In my opinion it is imperative that you buy as high a quality label or brand as you can afford for all leather items. None more so than the biker jacket as the cut, fit & feel of the jacket is completely down to the quality therefore cost of it. It stands to reason if any of these elements are lacking it won't look fabulous it'll look cheap, ultimately putting you off the whole idea. Far better to think in terms of cost per wear on this.
My absolute ideal would be the exquisite yet eye wateringly expensive Balenciaga biker, sadly I could never justify that kinda cash. No worries, there's a plethora of supple beauties for a fraction of this price from the likes of Reiss – Karen Millen – Maje and the aforementioned AllSaints. And the beauty of a pricey leather biker jacket is that it only gets better with age – JUST LIKE US, GIRLS!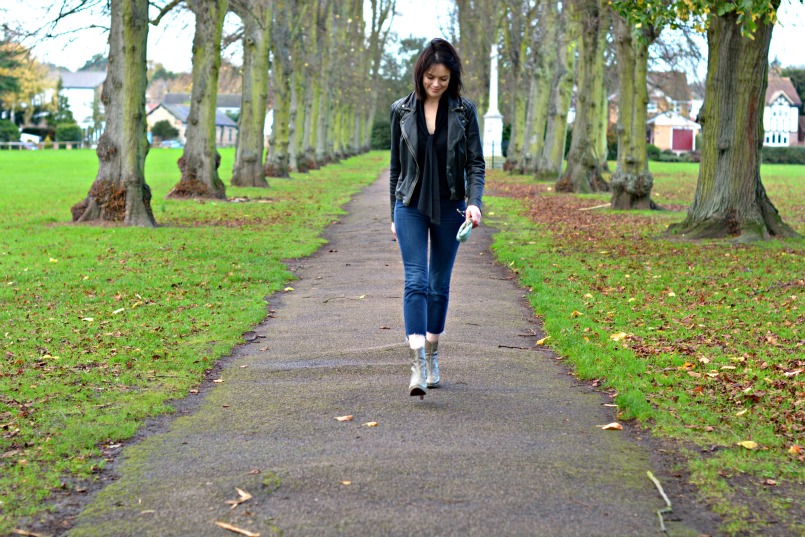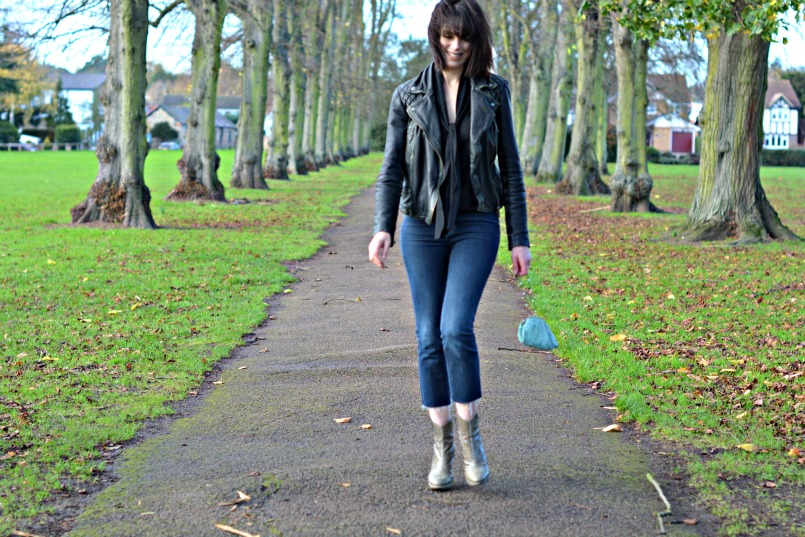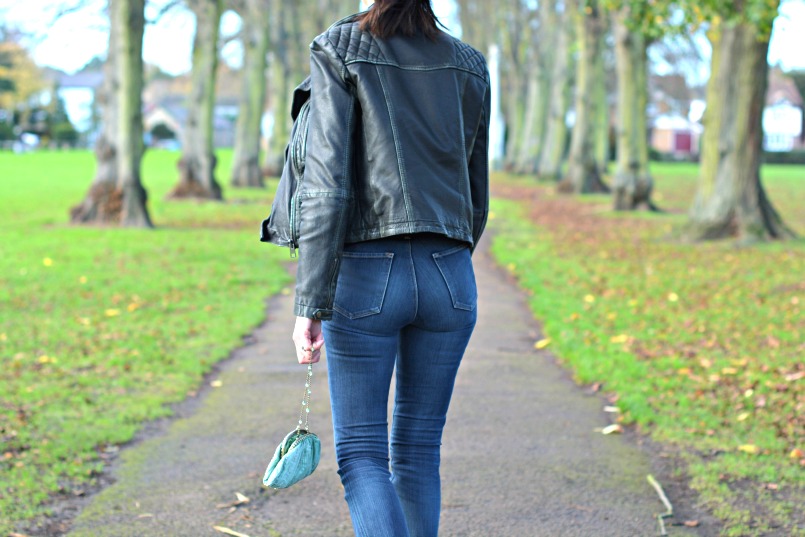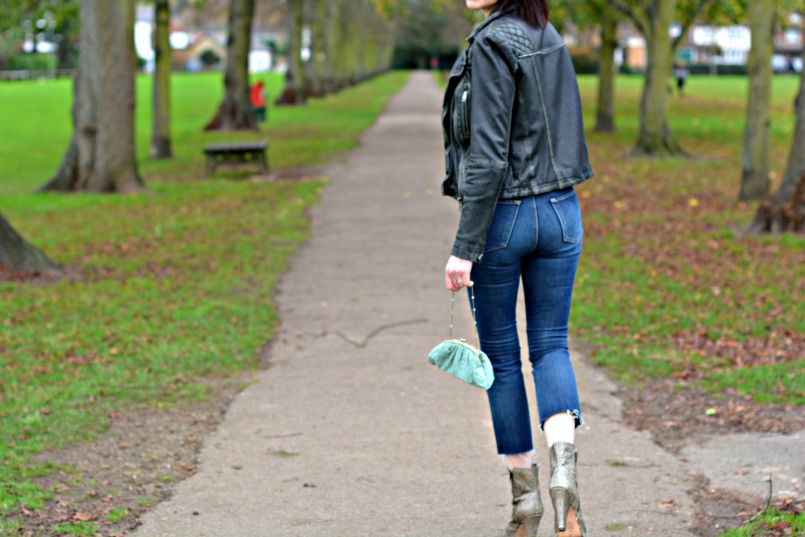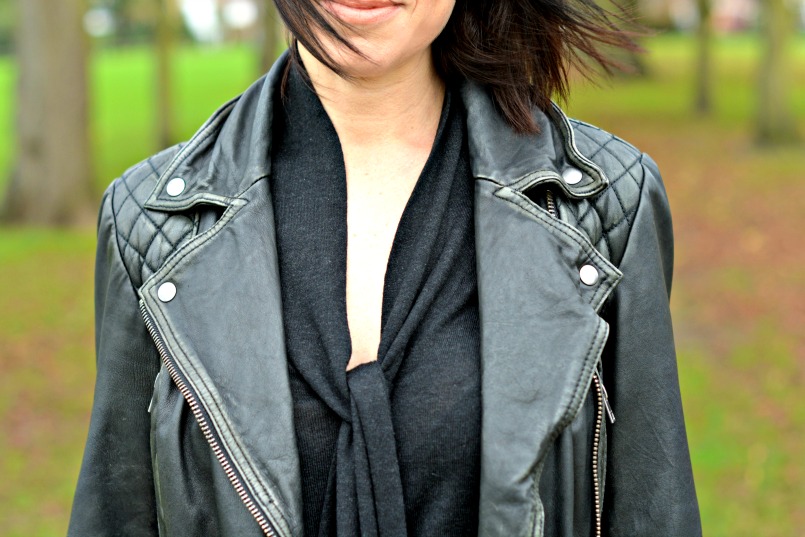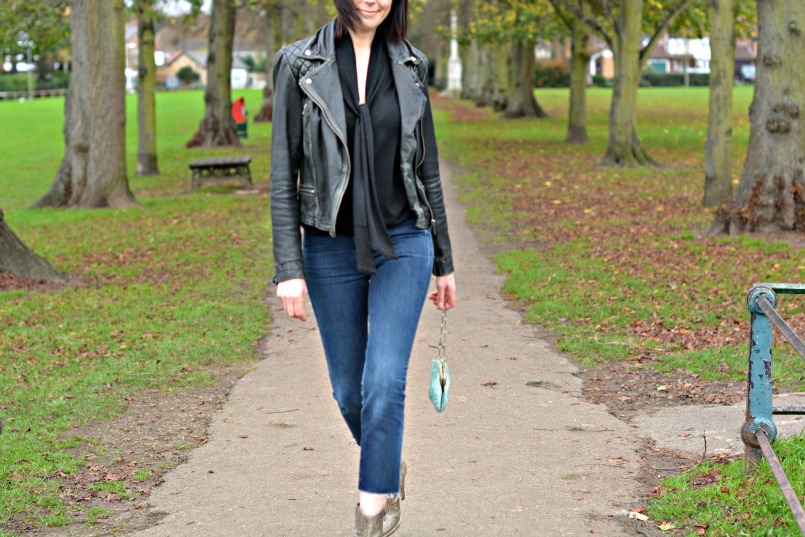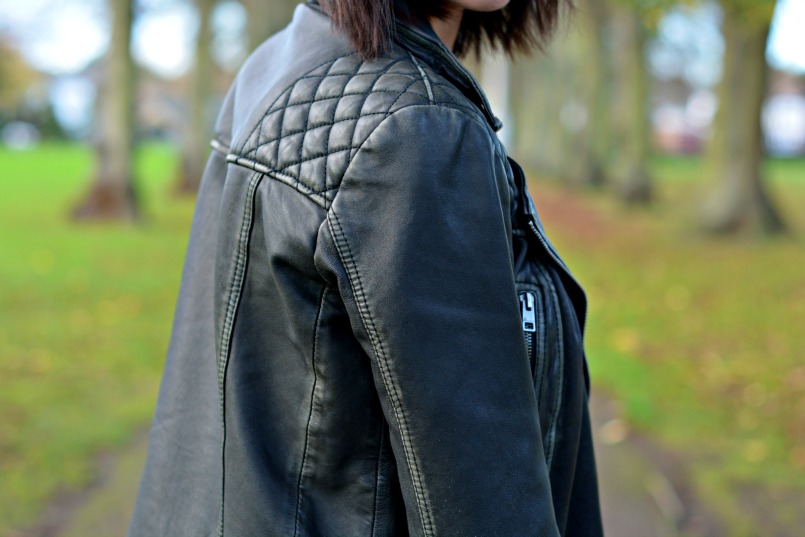 For my first post in a leather biker jacket…
I'm going down the "traditional" route of skin tight jeans, black top & boots. Giving it a funky twist by cutting my J Brand jeans off above the ankles & teasing out a frayed edge. The look is still Rock N Roll with heavy set snake skin ankle boots but I've softened the edge a little by swinging this dainty vintage grosgrain purse.
My make up is the natural every day technique I describe in full here with an addition of wide eyeliner flick. The flick can be tricky as you get older for a couple of reasons 1. I can't bloody see close up any more but I can't apply the eyeliner whilst wearing my specs aaarrrgh ! 2. The wrinkles around my eye & sagging eyelid mean that although it's straight when I apply it, it appears crooked when I look in certain directions. Although after the first glass of wine I'm not bothered by this anymore hahaha.
Despite these two points it is still a sensational addition to the overall biker jacket look wouldn't you agree? Well worth an outing from time to time or when I have the patience.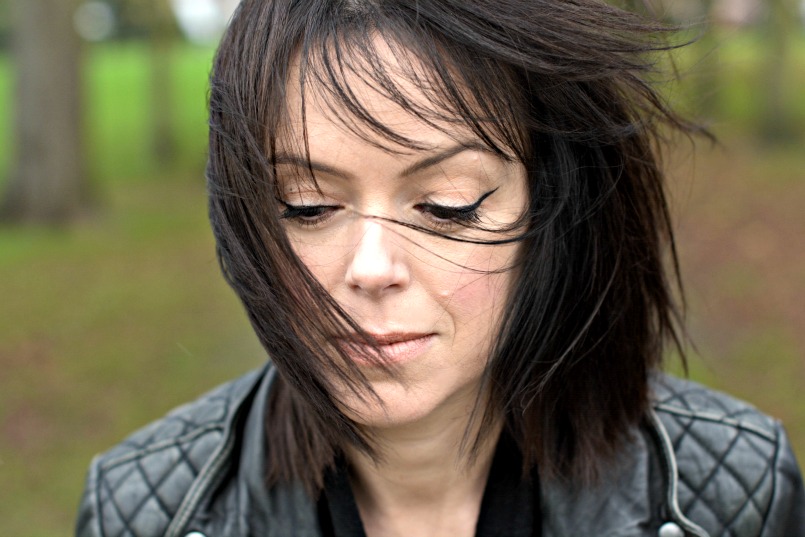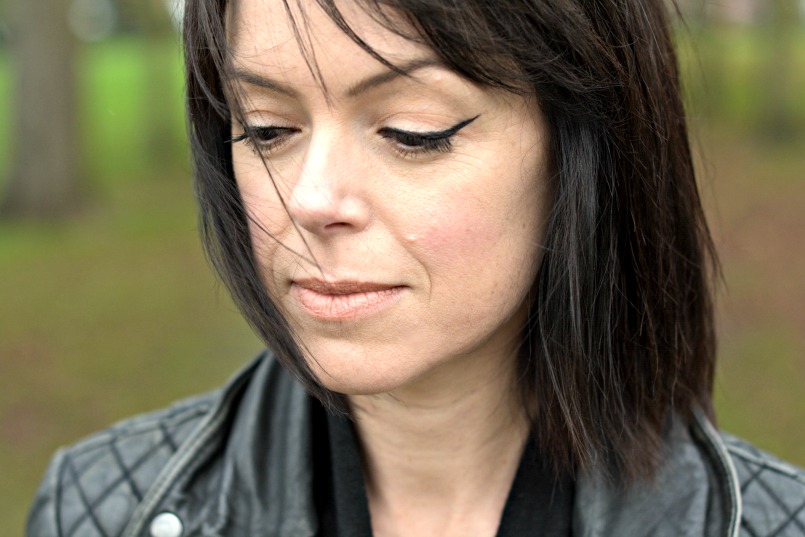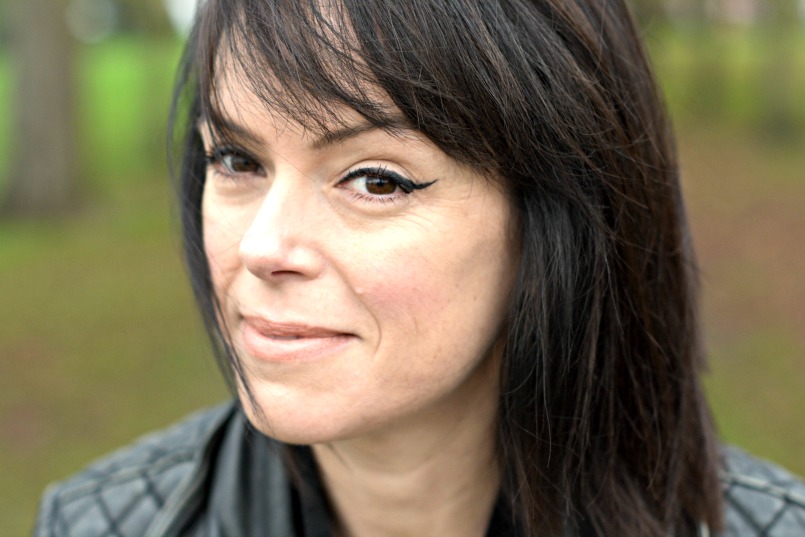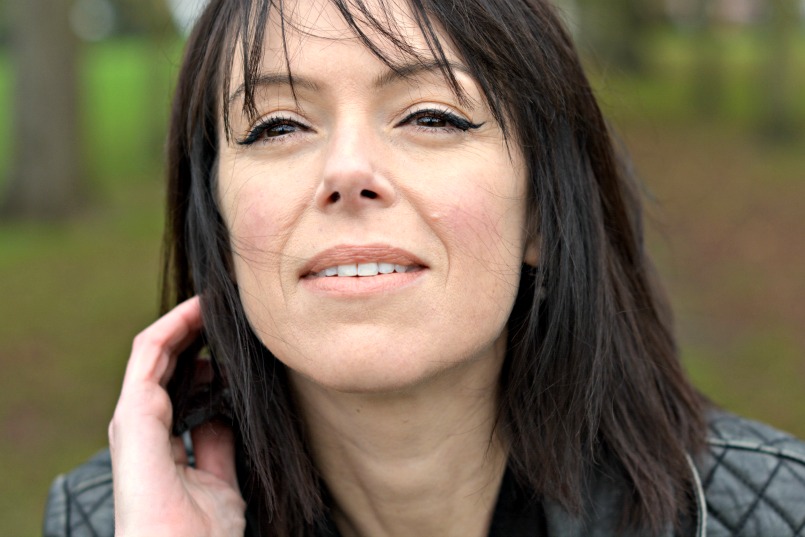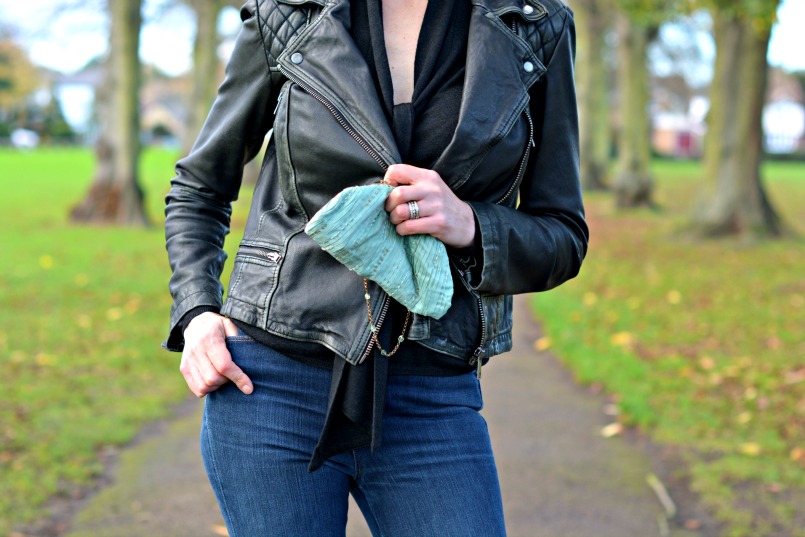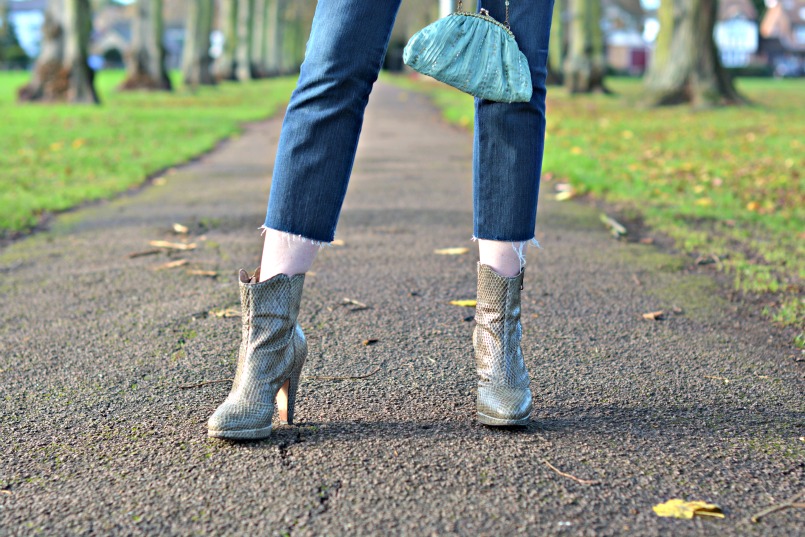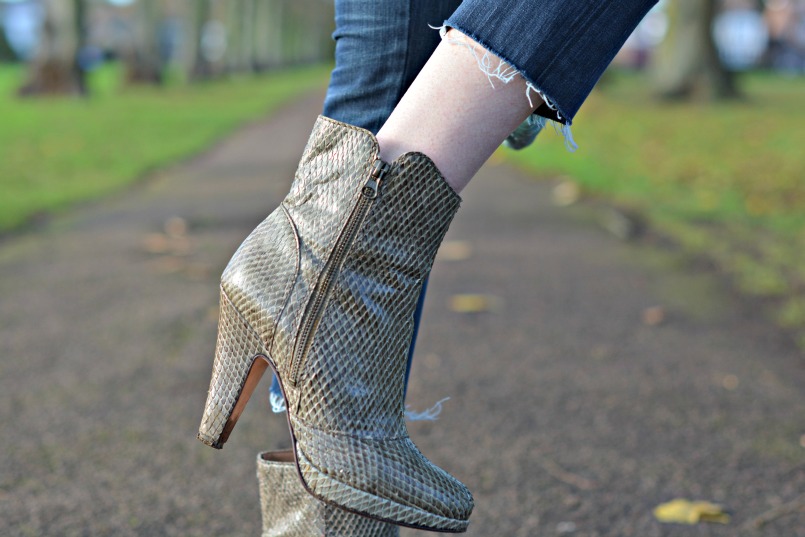 Shop my Outfit
Do you own a biker jacket? If so what colour is it & how do you like to wear it?
As always thanks you so much for popping by, I really appreciate your interest & if you'd like to leave a comment that'd be bloody marvellous!