The first time I wore Harem pants they were the genuine article,
Bought while I was travelling through the Middle East back in cough splutter cough '89. Thinking in my naiveté I'd blend into the crowd, when clearly wearing male garb in this region would actually make me stand out like a sore thumb! Oh the stupidity innocense of youth.
Curiously I was only accosted one time – whilst browsing the notoriously dodgy essence shops of Cairo the over sexed shop keeper backed me into a corner, slobbering all over my face, I ducked under his arm & made haste to the bustling male dominated streets. Ah yes indeed it was a wonderful time of learning for this young girl from Oz…
But that's for a different post…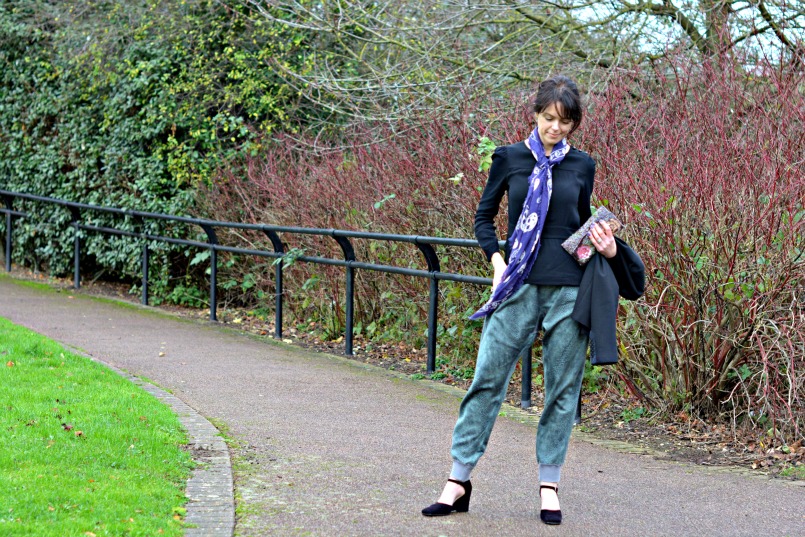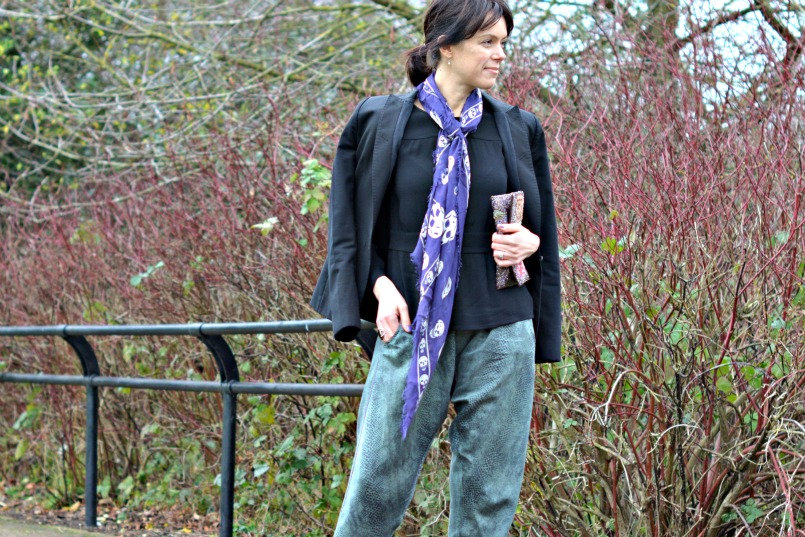 This pair of Harem pants I bought 25 years later
Whilst in Copenhagen on a mini break with my girlfriend doing our bit for the local economy. Although I have worn many in the meantime I think these are my stand out favourite. They're a tissue light silk of avocado shades in a funky snake print. Worn as luxurious lounge wear or smartened up for drinks with the girls whatever the occasion Harem pants are comfort & style not restricted to twentysomethings. Us over 40 fashionistas should be enjoying the delights of a dropped crotch with the rest of them!
In warmer months I wear the sexy black All Saints top from this post however for today's outfit I've chosen a long-sleeved peplum top & casual black blazer.
I paired my purples with McQueen skull scarf & OPI varnish – Just so you know, I was not in the slightest bit tempted to write "paired a POP of purple" hahahaha!
Mary Janes are having a moment in case you haven't noticed wink . My wedge heeled Mary Jane type shoes are from famous Sydney shoe designer Raymond Castles that I bought when I was living there in my twenties. Just as Sergio Rossis son Gianvito has taken up the mantle, Raymonds son Gary is now a brilliant designer in his own right. Blimey, if like me you're a collector of shoes, eventually you'll end up with the entire Dynasty!
When the black suede needed freshening up I decided for fun to use a very deep purple suede dye instead of black. This effectively gave them a subtle purple hue that I was incredibly impressed with & has lasted many years to this day.
Can you see it in the photos?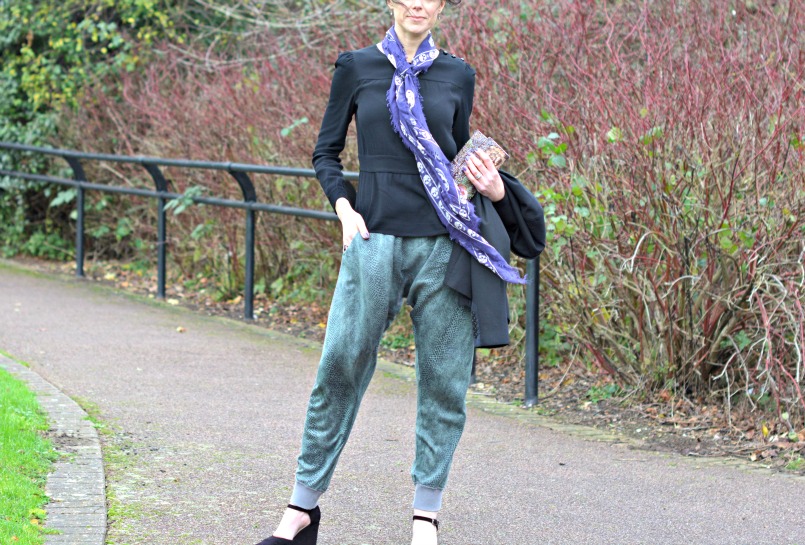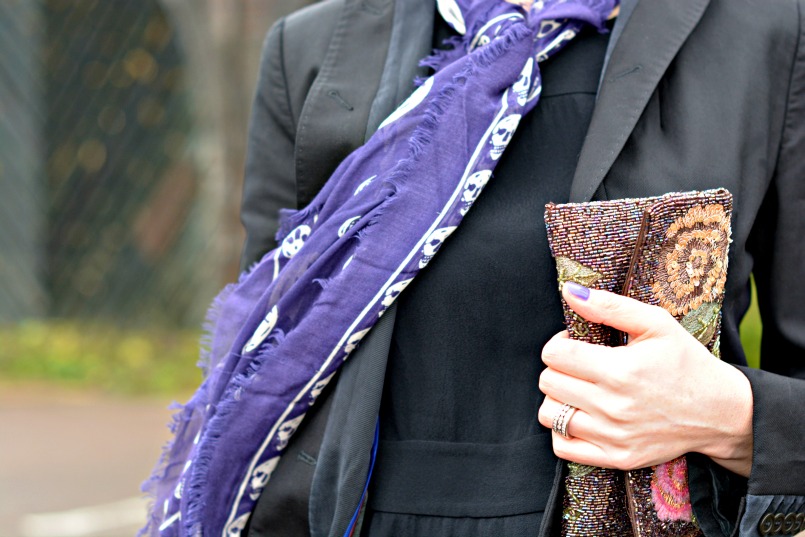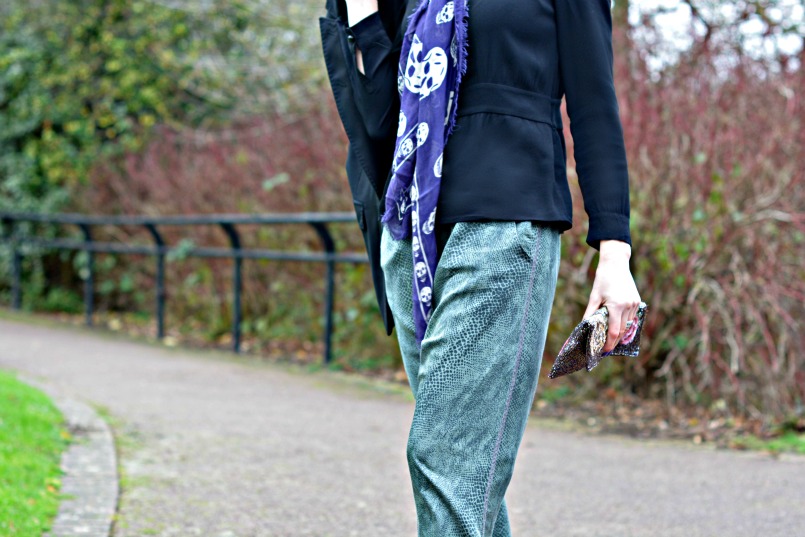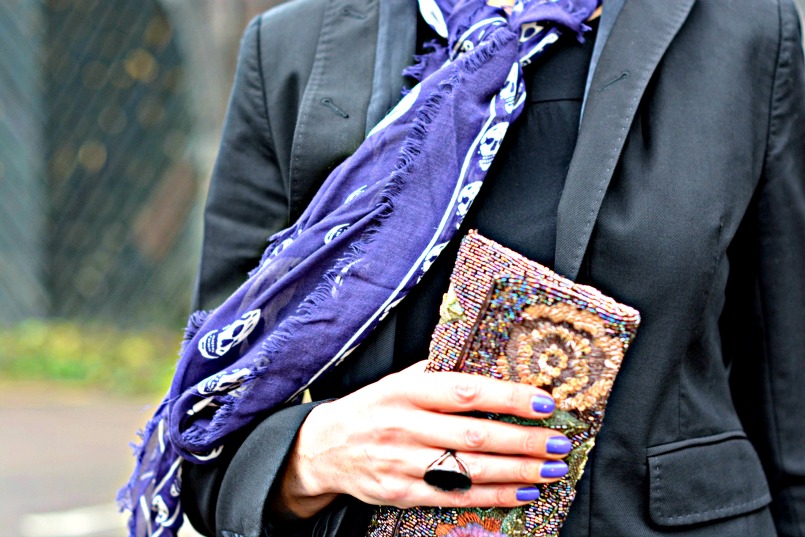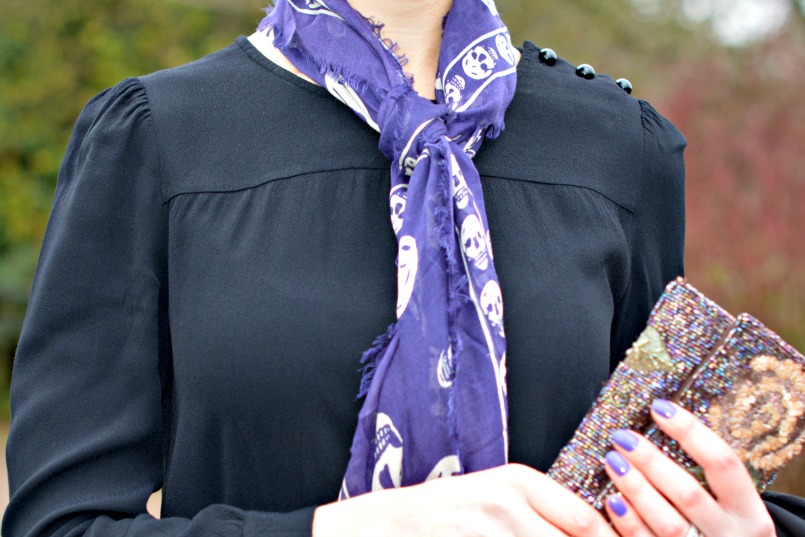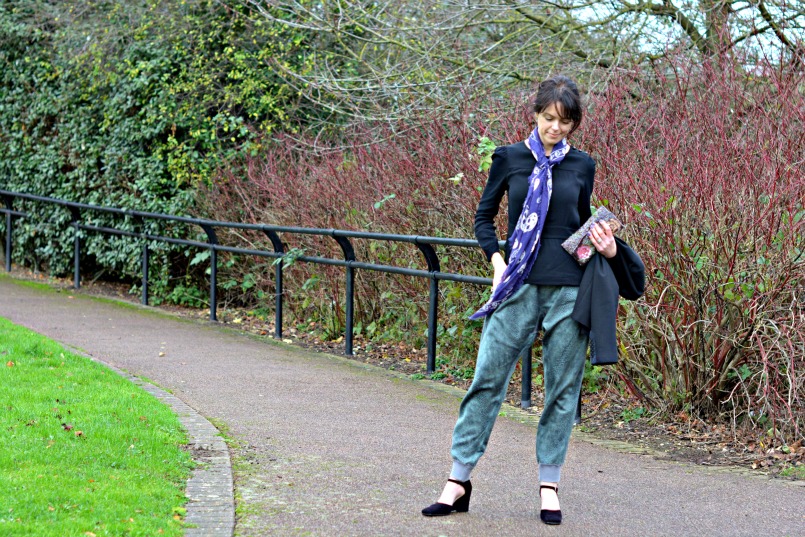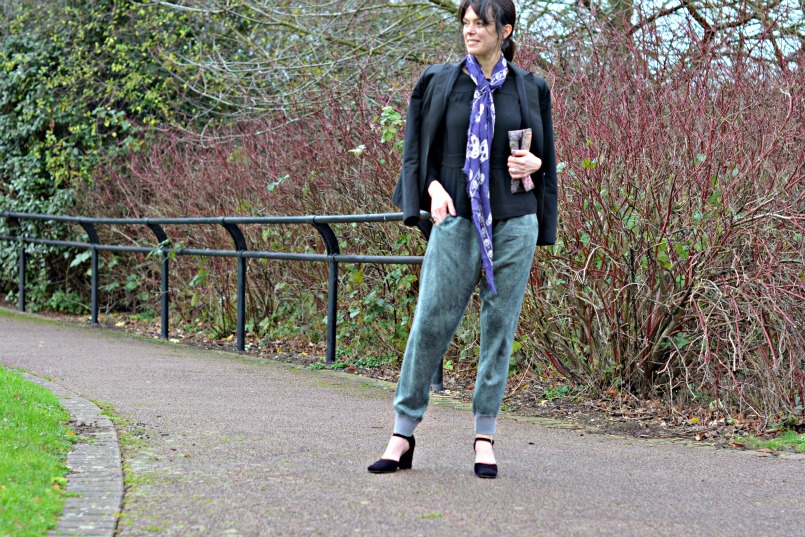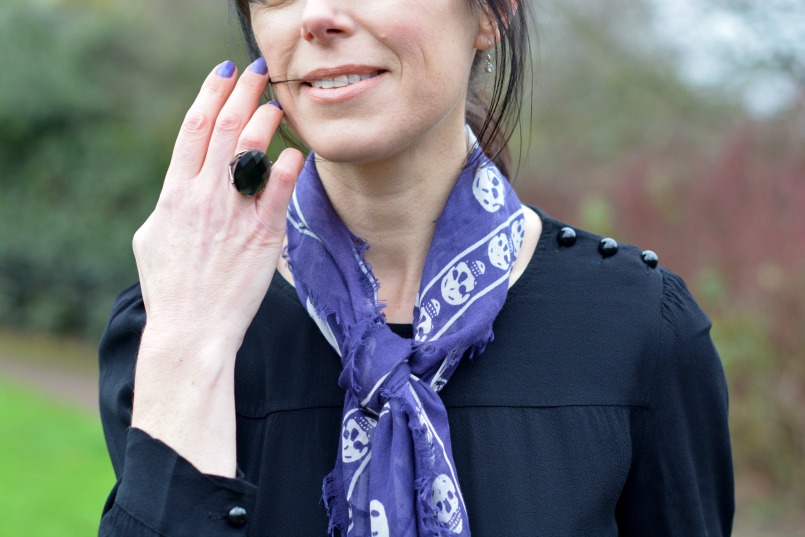 How do you feel about wearing Harem pants? Too much of a baggy crotch? Mx