This morning when I put a pic of me wearing this leather jacket also here on Instagram the lovely Kerry from Feeling Good Over 40 Blog asked me if I'd seen the Daily Mail article advising women over 40 not to wear leather.
WTF?
Obviously I hadn't seen it otherwise I would never have had the audacity to wear a leather jacket – a black biker one from that youngsters Brand AllSaints no less! doubles over laughing
Clearly Kerry was being facetious but it made me curious enough to search for the article.
What I found absolutely cracked me up….
The entire page of my Google search was filled with article upon article from the Daily Mail of what women should not wear! Even over the knee boots were there, Oh no I've only gone & bought a pair! Check them out here.
Suddenly it hit me why Catherine of Not Dressed As Lamb has had such a massive response to her #iwillwearwhatilike campaign.
Certainly I knew about the article Catherine was rebutting however, call me naive, I honestly had no idea this attitude of suppressing women's personal choice in clothing was a running theme. I don't get it nor do I care to, it's juvenile & ridiculous although it does explain a lot. Clearly negative articles directed at women's appearances sells "papers" of a particular persuasion. There's an easy remedy to this girls.
Ahem moving on….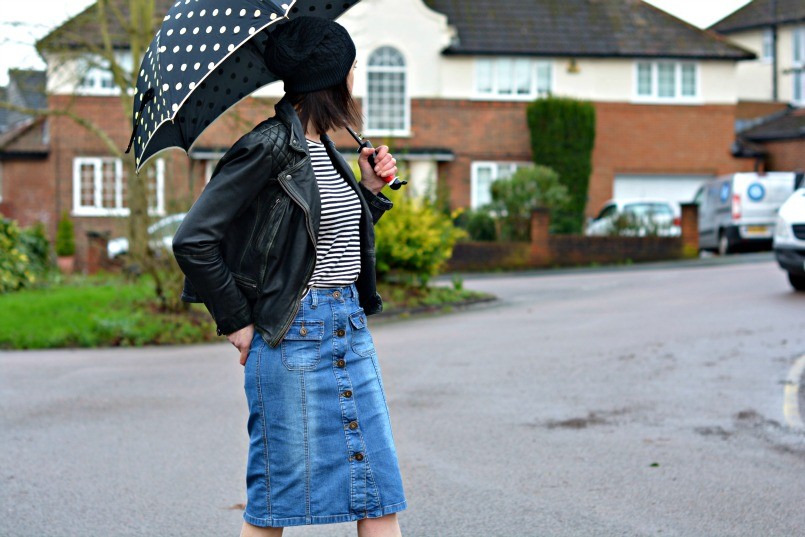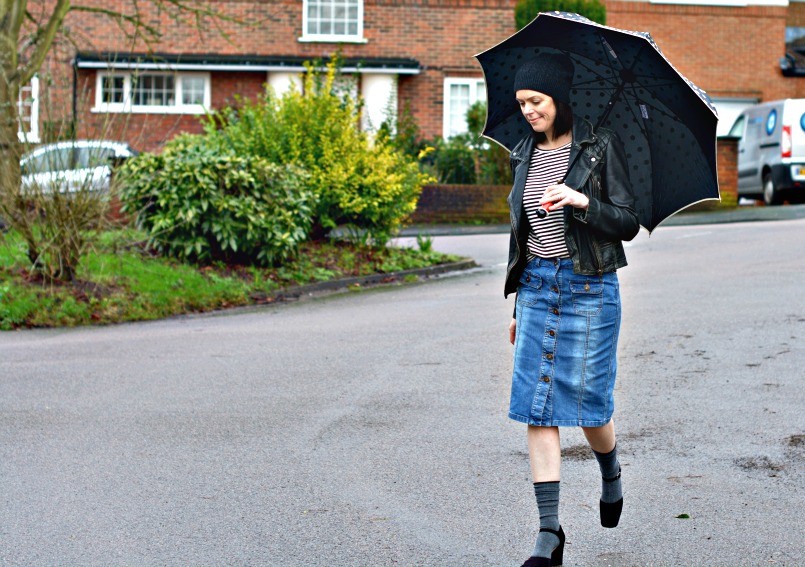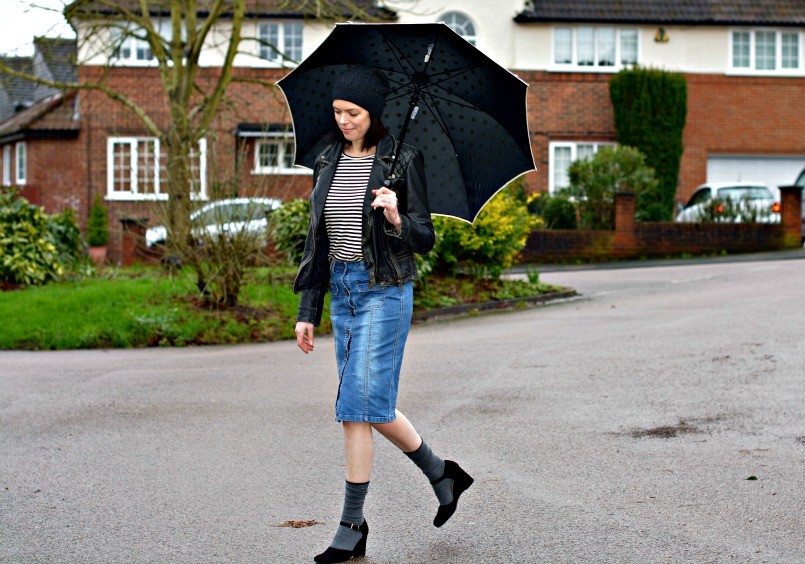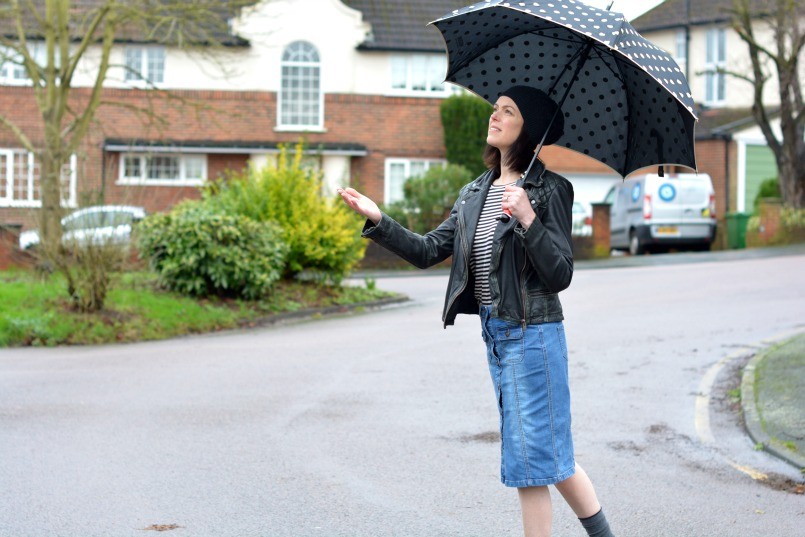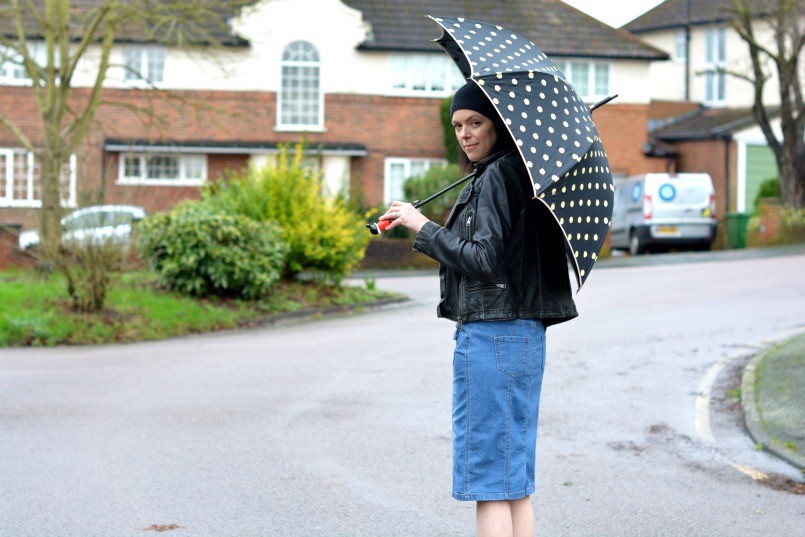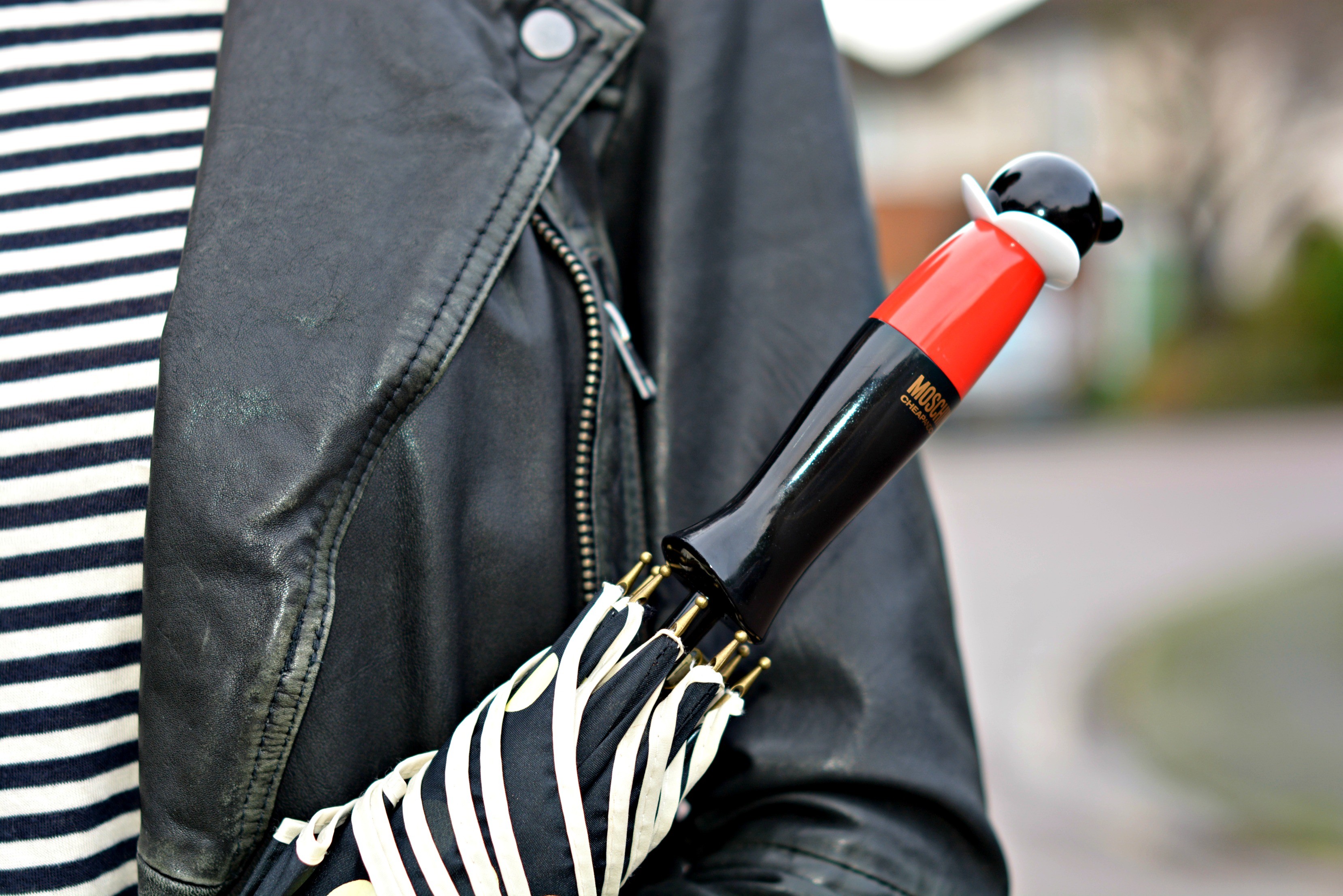 Isn't this the chicest umbrella brella brella…Eva?
Trust Moschino Cheap & Chic to add the adorable Olive Oyl head for a little humour with style. I bought this brolly (plus a similar one see here) from Tkmaxx for a whopping £21, it even came in a handy, pretty shoulder bag! Unfortunately I forgot to take the bag with me when I shot this which is a shame because it really is very pretty & very handy. True.
It's always worth a quick rummage around at Tkmaxx isn't it but did you know it is now also online?
My midi length button through denim skirt was a thrift shop find quite some time ago, see also my See by Chloe one I wore with knee high boots. Yikes that one's a mini – shame on me! Wink Teeheehee
Button through denim skirts are easy to wear when you find the length & shape that suits you. Here's a fuller skirt option or this one I really love although whatever your budget any button through denim skirt will give you countless outfits for every season.
Does everyone have a Breton striped top in their wardobe?
My cream & black one is from Whistles– Boden do a gorgeous slightly sparkly one or if you like extra butt coverage this long-line one is a no brainer.
My Mary Jane wedges are from Gary Castle in Sydney (also worn with harem pants) & my socks are Pringle from hubby's drawer. This cable knit charcoal grey beanie gets a proper workout every winter as I absolutely cannot stand having cold ears. Mine is from All Saints, here's a navy one that is super cute too.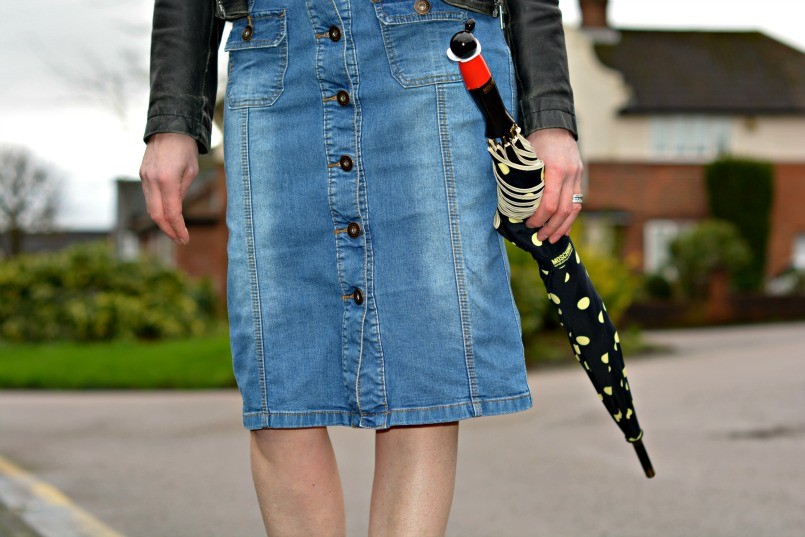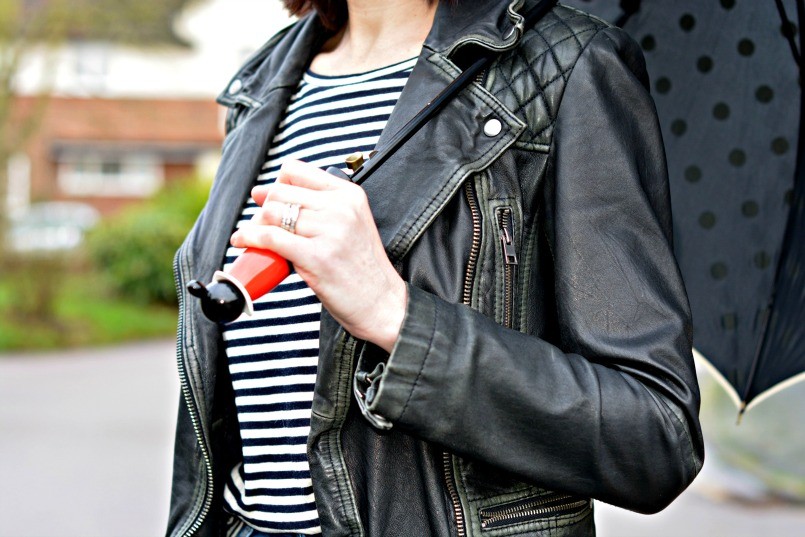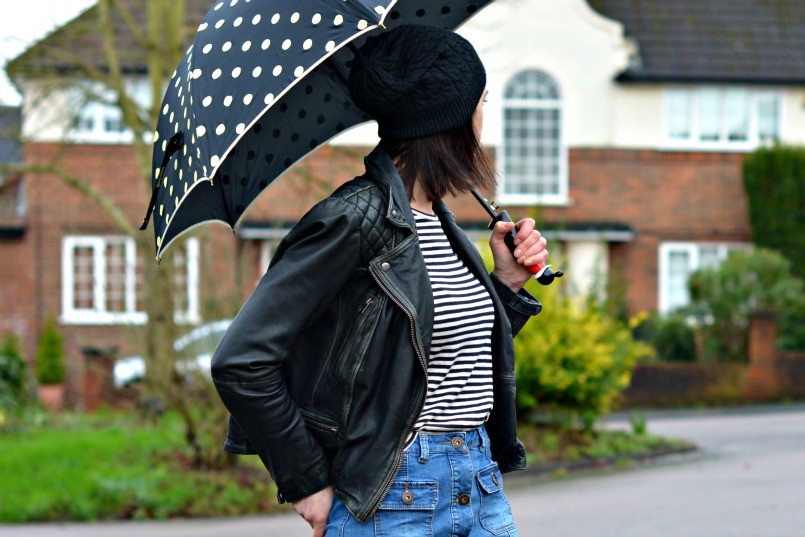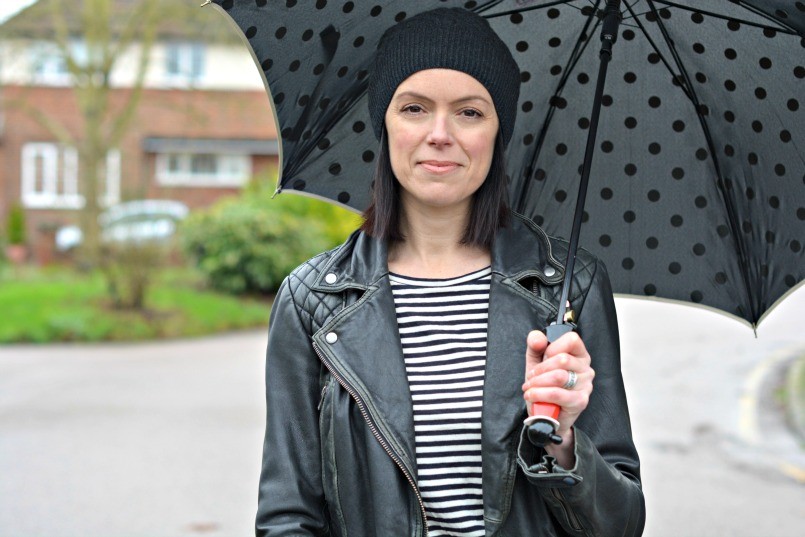 Thanks for popping by see ya Friday, Mx