Grey, green & acid yellow doesn't sound very appealing I admit yet in the right combination this palette is simple sophisticated style.
Grey poloneck & trousers with an acid yellow belt
I've added my kimono cut wool coat of tonal greens because to be honest, I've just been dying to show it to you!
This coat is incredibly old, I bought it when the British label Saltwater was in its infancy. However it still looks immaculate & the unusual cut never fails to attract compliments. There's no mistaking the superior quality of this heavy wool coat, it won't ever date & keeps me toasty warm on the coldest midwinter day.
A simple black clutch is another of those must have items. Always useful when you don't want your bag to over power your clothing ensemble, particularly in this case when the belt & the coat are big enough statements on their own. Never the less this over-sized butter soft leather clutch from Raoul has a little understated detail & is certainly no shrinking violet.
Incidentally – In keeping with my ethos of buying fewer items in a considered manner to style many different ways – I also wore the jumper here – the plexi pumps here – & the ring here.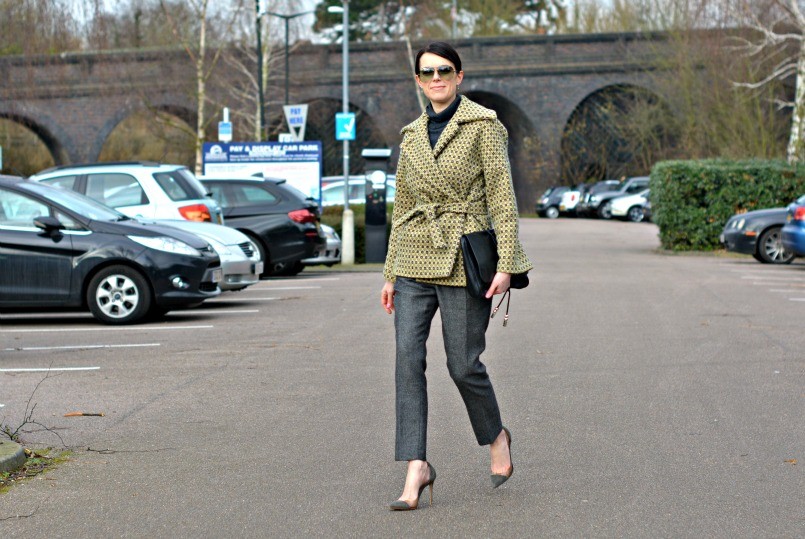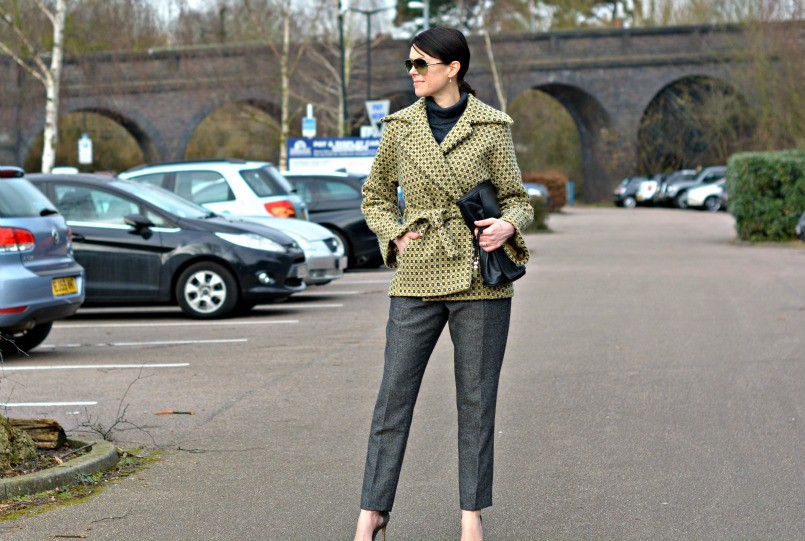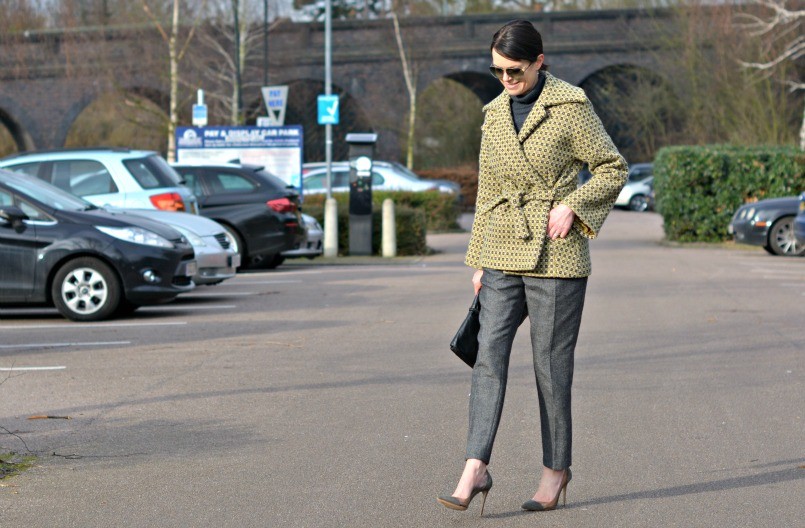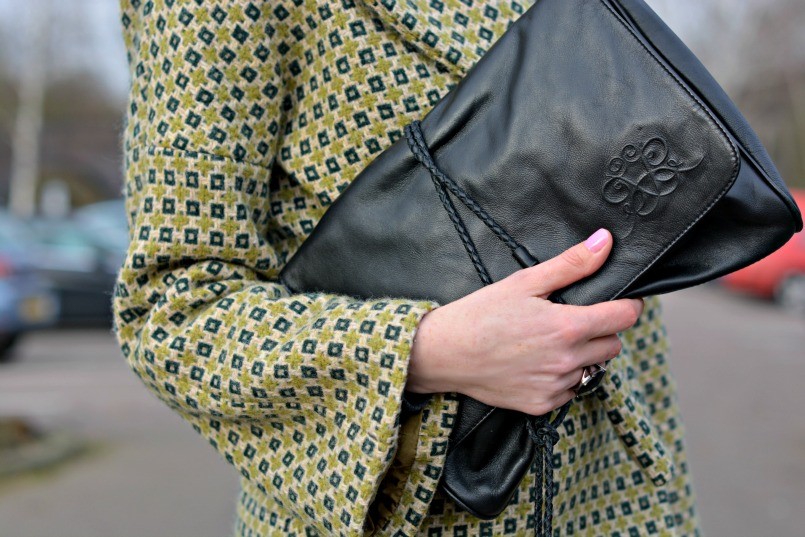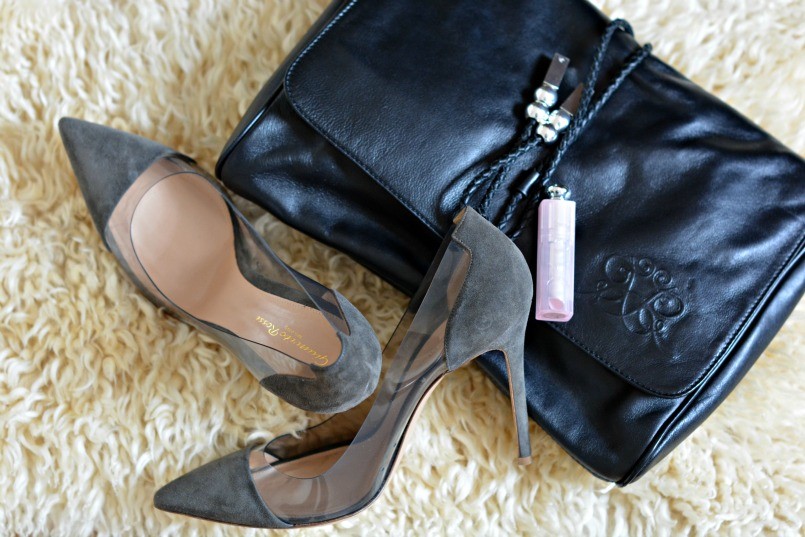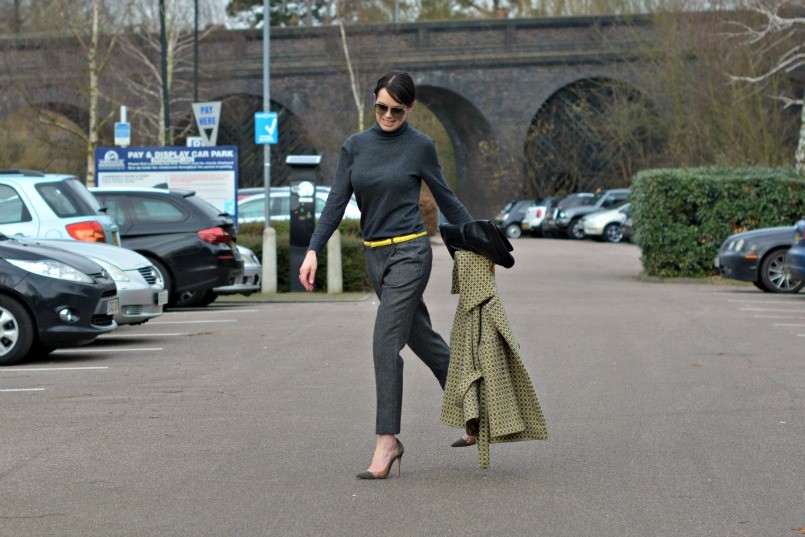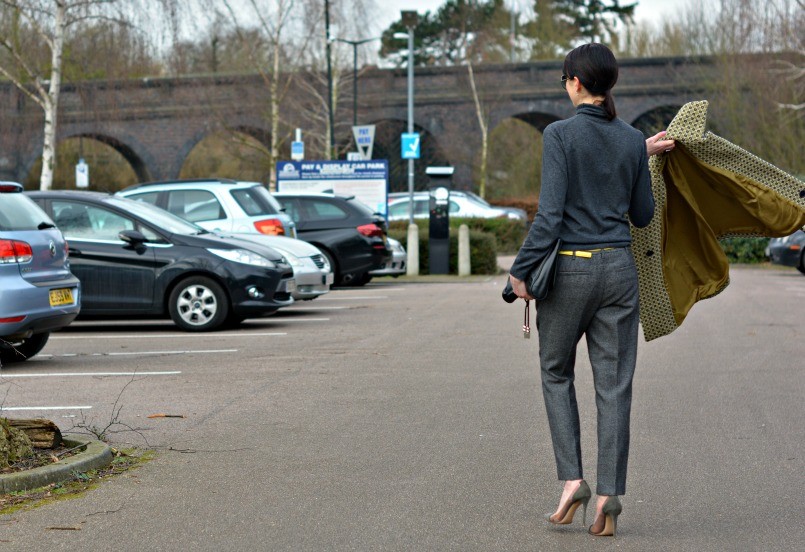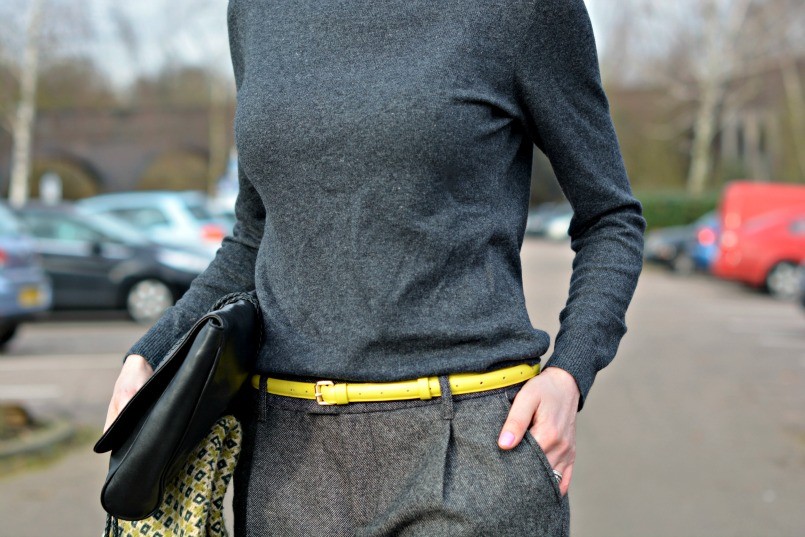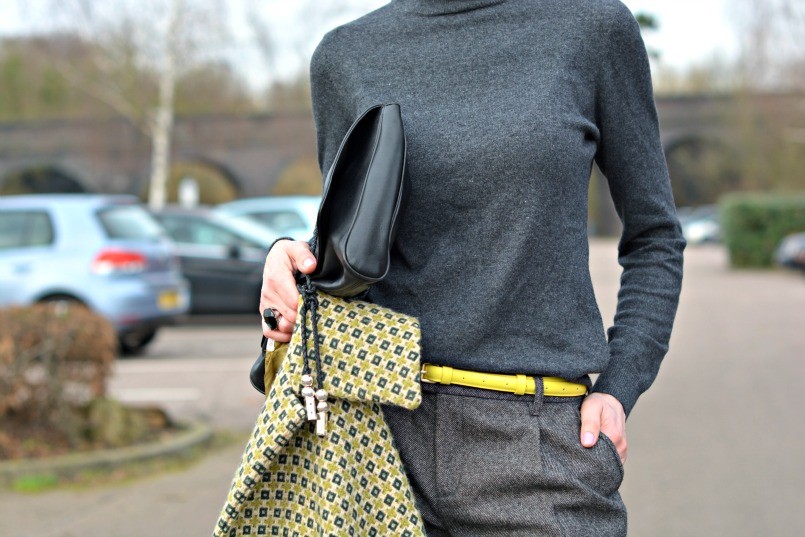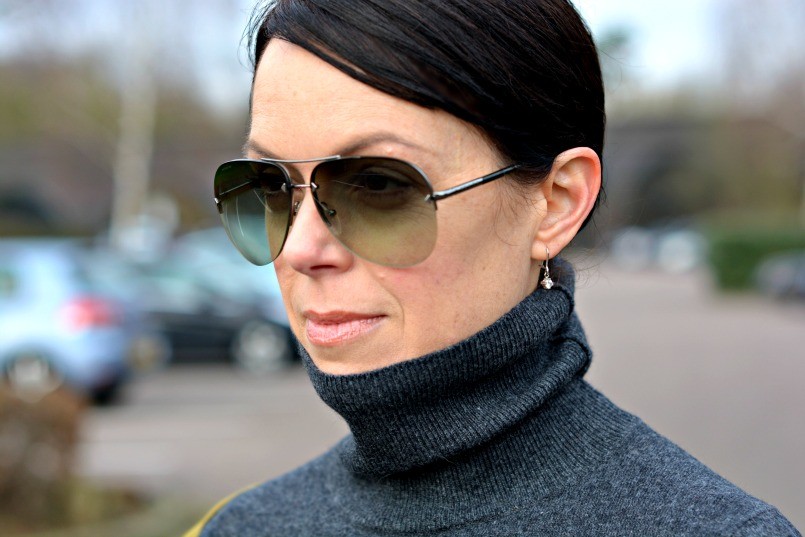 Have you signed up to RCM yet? Pop your email address into the subscription box & I'll send you 2 posts a week, couldn't be easier! See ya, Mx