I'm not into wearing floral prints unless they're dark florals.
This floral skirt is actually a sleeveless dress from Cath Kidston. I only ever wear it "punked up" (showing my age there?) with a leather jacket or as in this case, heavy boots.
Today I've also teamed it with my fitted denim shirt & new fluffy fur stole from Zara. It remains feminine without being too girlie.
I've been searching for a blue fur stole for ages but when I saw the stunning Jo of Cut & Chic Vintage wearing this one I changed tack. Unfortunately Zara had sold out, however I am not a quitter so on to Ebay I went!
20 Quid & 5 days later I had a brand new one with tags still on, gotta be happy with that right? Well guess what girls? Zara now has more stock online annnnd fluffy is on sale for under a tenner!!! I've popped a link at the end for you wink wink
FYI The blue fur stole search is back on the agenda….To be continued…
Wouldn't you agree denim & tan are a match made in heaven all year round in any style combination? Last Autumn I published this outfit post of denim with tan, or if you prefer the richer adjective – cognac
Another great marriage is the denim dress with tan boots combo (which I'm sure you've seen) & variations of the theme.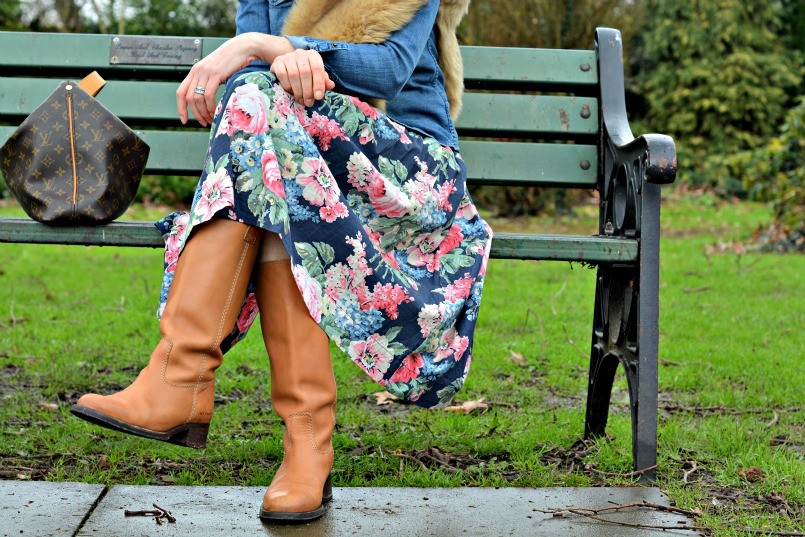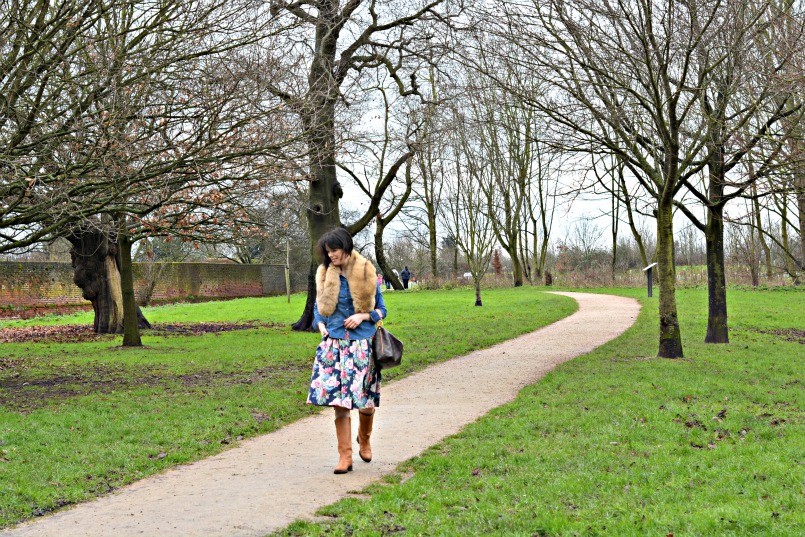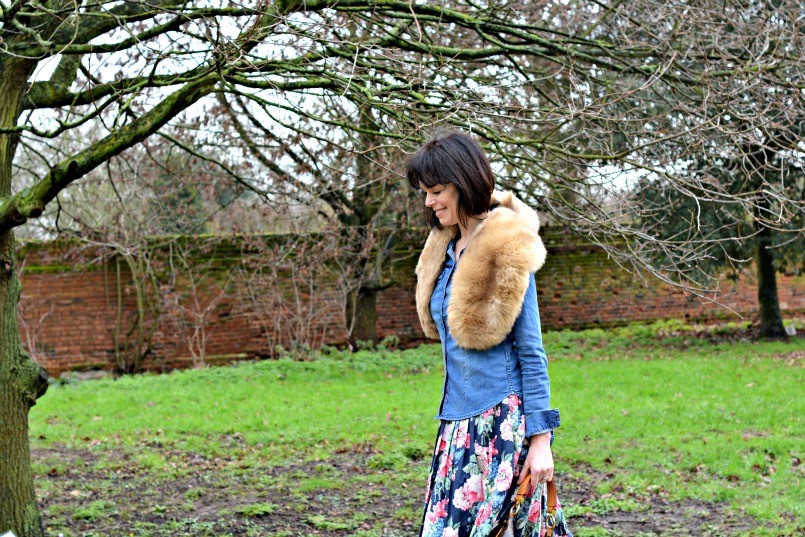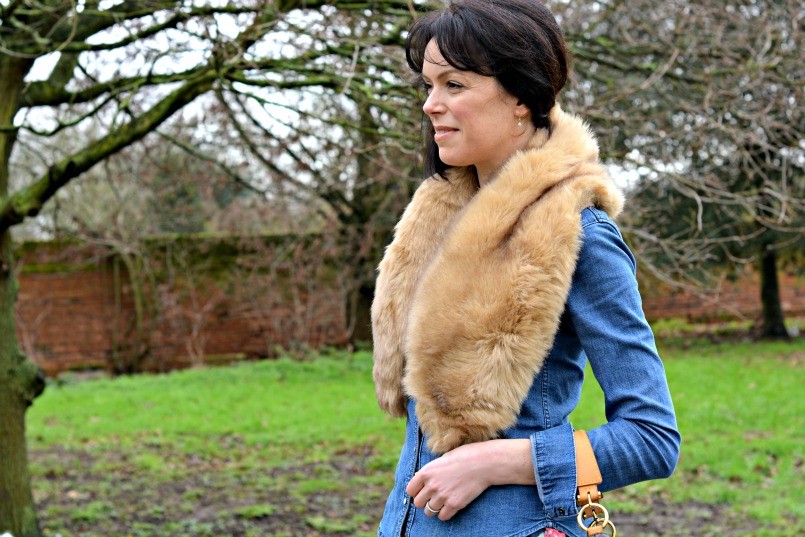 Wearing my blue & perspex Chanel specs today.
They have the tinted lenses you can get as extra which work quite well particularly if you're reading by the pool. Seems like an eternity ago weeps
The lipstick is my Nars nude, clearly a favourite – looks like I need to stock up! You can read all about wearing this colour in my Every Day Make Up post.