Wearing a jumper over a jumpsuit sounds a bit daft…
Probably not the most practical idea when it comes time for a wee! I don't care I like how it looks & best of all it's keeping me so warm today I don't even need a coat. Additionally I have my cashmere boyfriend to give me a cuddle if I feel a chill. I don't know about you, but I'm a bit over wearing a heavy coat right now, it's nice not to feel weighed down for a change. Layering many feather light fabrics is easy by wearing a jumper over a jumpsuit & a cardigan over that – with socks!
Put that way it sounds bulky doesn't it? Clearly you can see it is not, in fact I feel as if I'm in cosy lounge wear it's that comfortable. Layering isn't scary or tricky when you have the right material. Go for modal, wool & of course…cashmere. Keeping your colours in the same family makes it foolproof & you can't go wrong. Remember greys are the simplest & black is fail safe.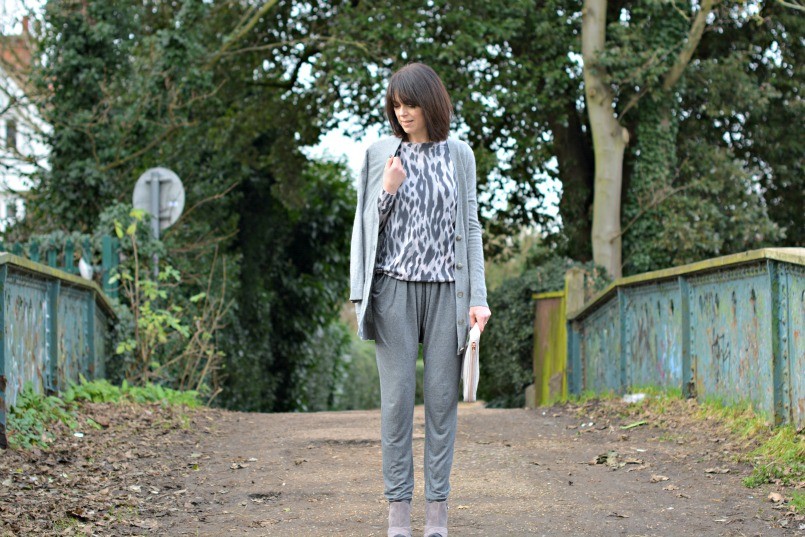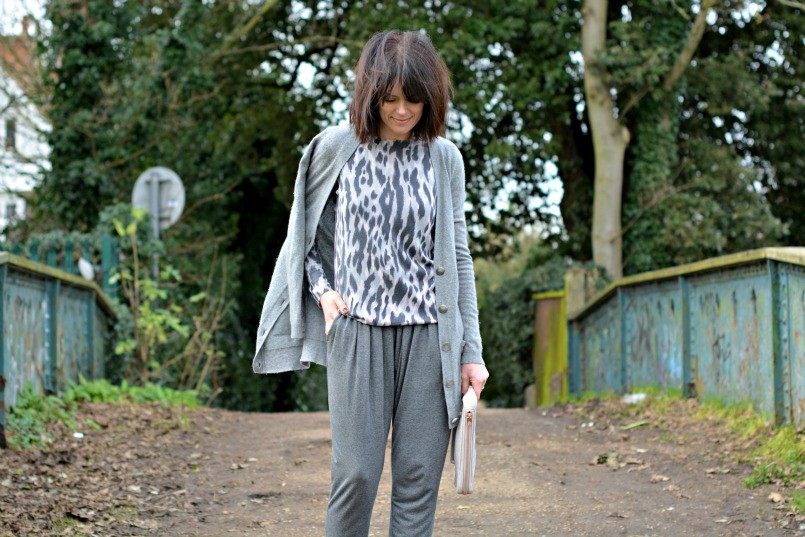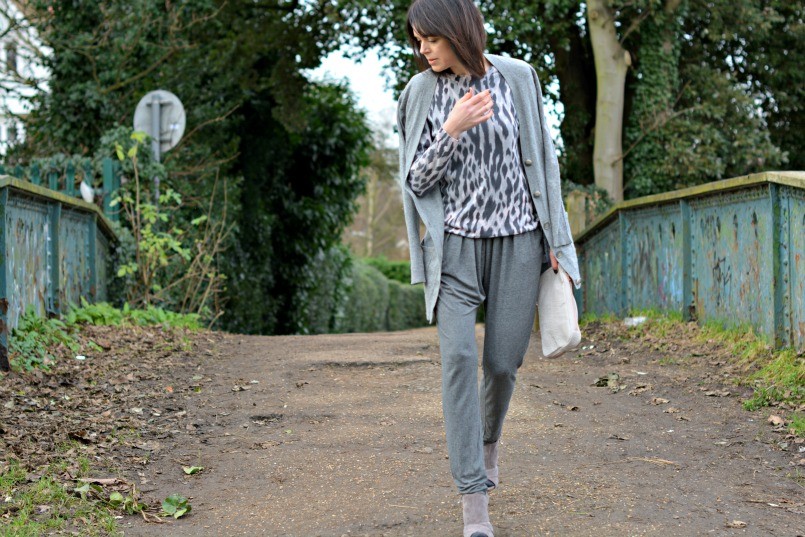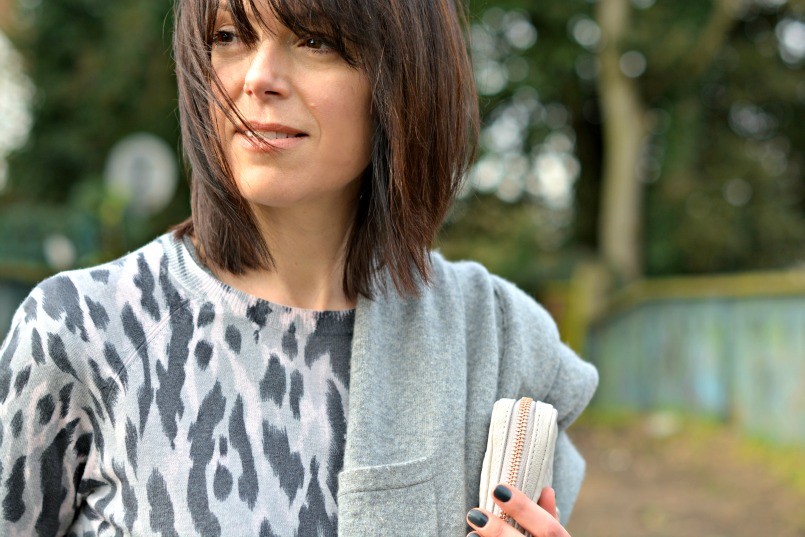 #30 Wears
In true RCM form I'm not wearing anything new. Both the Sandro jumpsuit & Sigerson Morrison sandals I've worn before here & here styled quite differently.
Take a look at my Alexander Wang clutch styled in two very alternative ways here & here.
As you can see the putty colour of this pebbled leather can cleverly adapt to numerous other shades of the tone. Making it incredibly versatile whilst remaining unique, unlike your average grey pigment.
Speaking of grey – This jumper is notably leopard print yet not as we usually see it in black, brown & gold. Instead the main colour is grey with highlights of lavender. A softer version than the more common leopard prints such as the one I wore here. These shades are perfect for the overall lightweight impression of todays relaxed outfit.
I picked up a new nail varnish when I was at the hairdressing suppliers yesterday. It's pretty impossible not to when they have an entire wall of OPI colours! I found this cement grey, just what I'd needed – but didn't know it 'til now (wink)
Anyway back at home, after applying the second coat, I glanced around my living room & suddenly it hit me… This colour is everywhere in my house!
No I'm not talking just "grey" I mean THIS EXACT COLOUR
My radiators, my sofa, a chair I painted – Bloody hell even my freakin' front door is this exact colour!
There's more too but I can't go on it's just too ridiculous…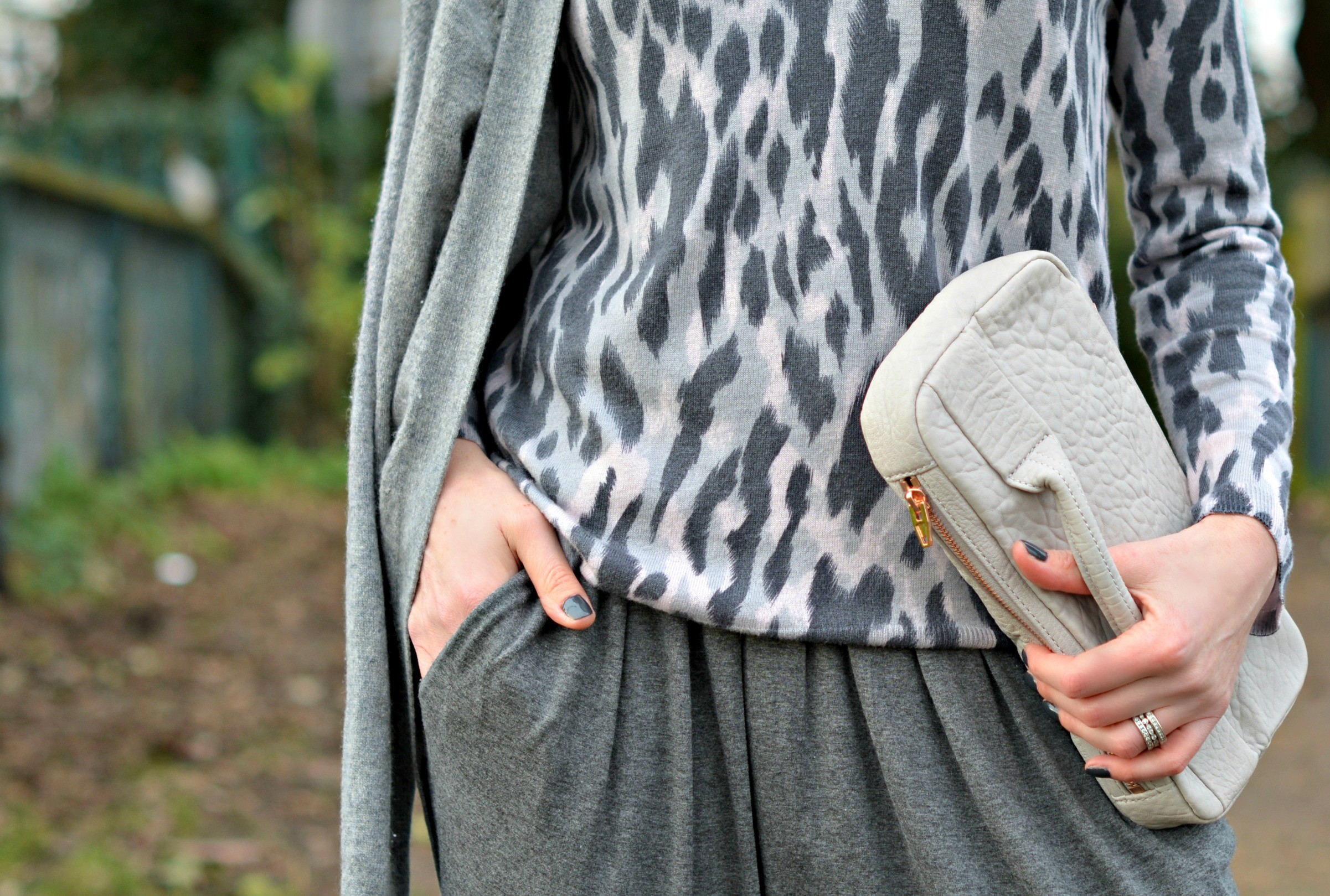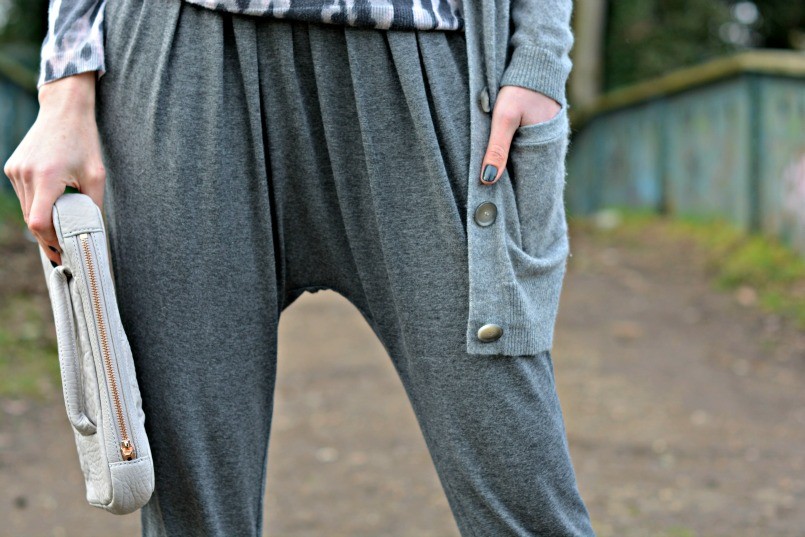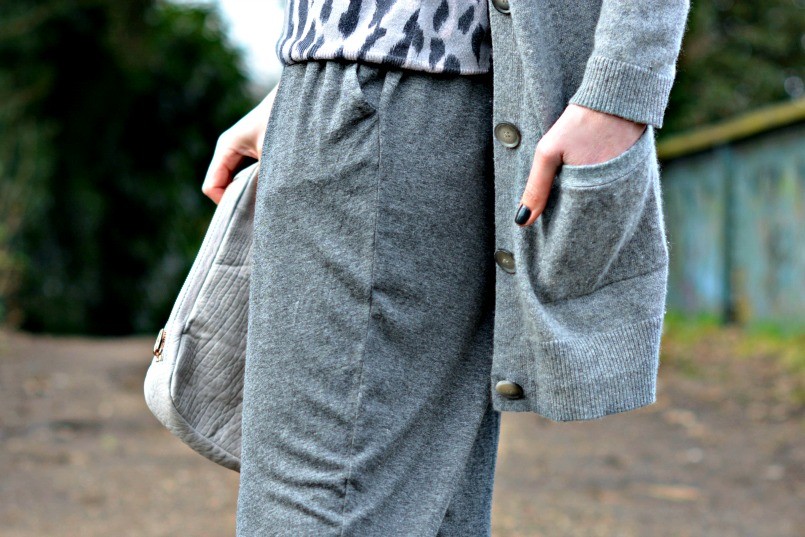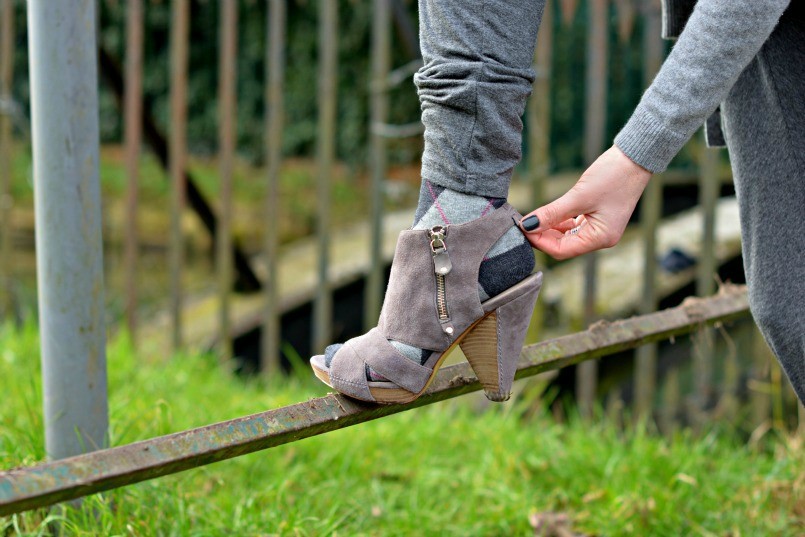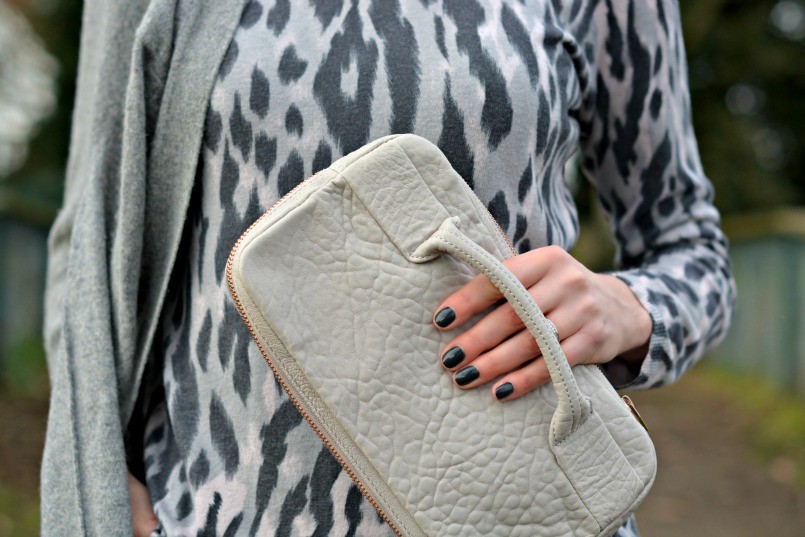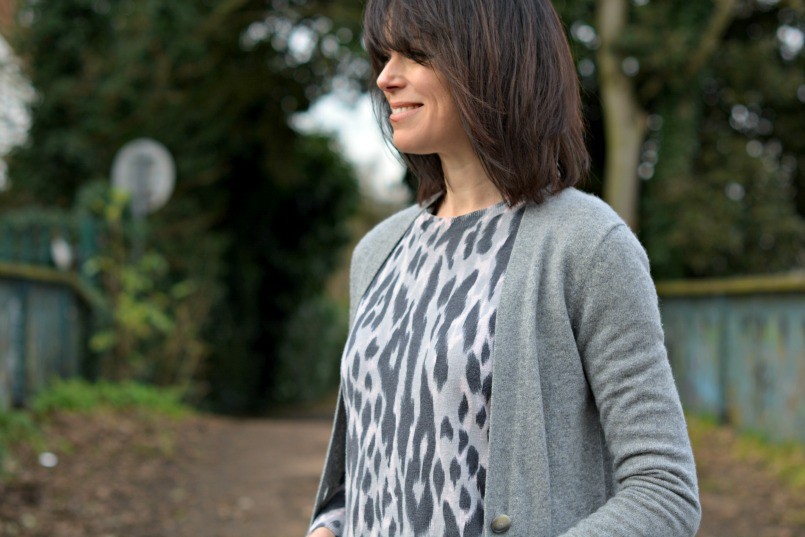 See ya, Mx