I've been on the hunt for a pair of leather leggings since the beginning of last year. I tried on the All Saints ones in store when I bought these sensational boots recently. The stretch leather leggings looked & felt amazing on! However at a whopping £398 I couldn't justify the amount of wear to price ratio.
When this happens my next port of call is a search on Ebay. Unfortunately that proved impossible as the rare times the All Saints leather leggings came up they were still well over £200! Still unconvinced I'd wear leggings enough to justify that price I widened my search to trousers.
I have more outfit options styling leather trousers than tight leggings.
Wearing the leggings I'd always want my butt covered – You know what I mean?
My next problem became immediately clear when I typed in leather trousers & literally millions came up! Of course 99% of them weren't actually leather & typing the words "real" or "genuine" proved futile UGH
Luckily I stumbled upon a pair by the lovely high street shop Jigsaw & although they were too small for me I saved them in my watch list. By doing this Ebay will automatically sort any others floating around cyber space & pop them up at the bottom of my page. An annoying concept on any other day, this is the easiest & best way to find exactly what you're looking for without the hassle!
Sure enough several pairs of the Jigsaw leather trousers popped up periodically until eventually I saw this pair in my size. They were on auction so I quickly emailed the seller suggesting a buy it now of £50.
HELLO yep got 'em!
OMG they're butter soft & sooo comfortable – I'll definitely wear them much more than leggings & as you can see here my butt is not covered Hahaha. Additionally, they'll work equally well with flat shoes as heels.
For my very first outfit styling my new leather trousers I'm keeping it simple with a cashmere turtleneck & T-bar flats. Although I've added a touch of sparkle with my sequins clutch, a quick change of bag & this is a "go anywhere" look don't you think?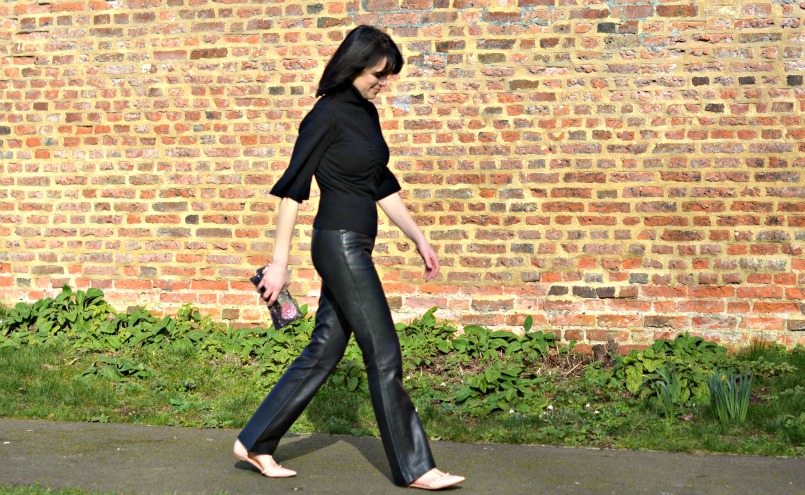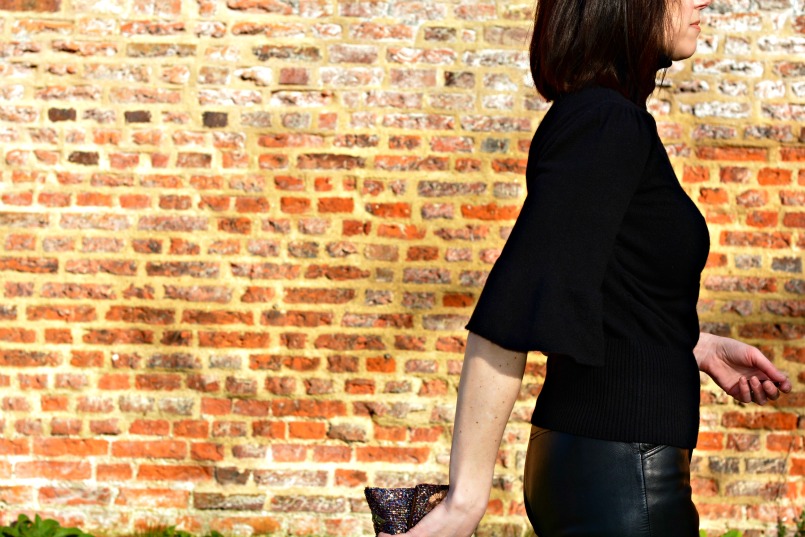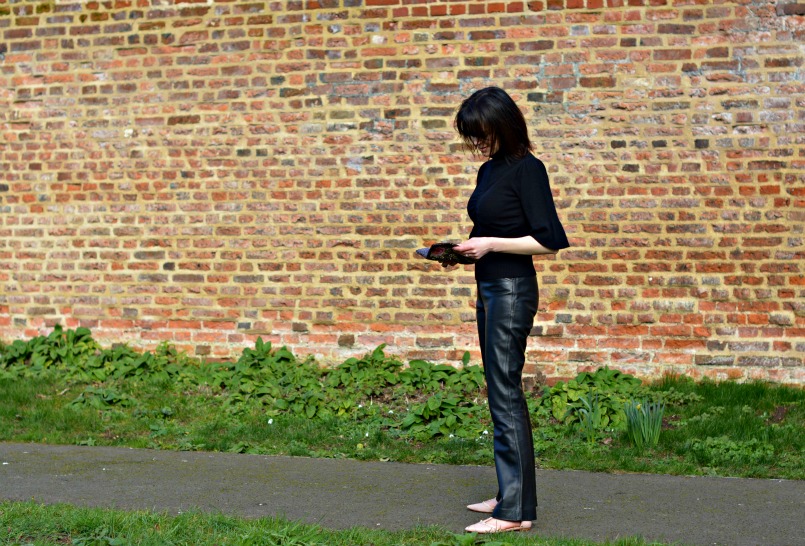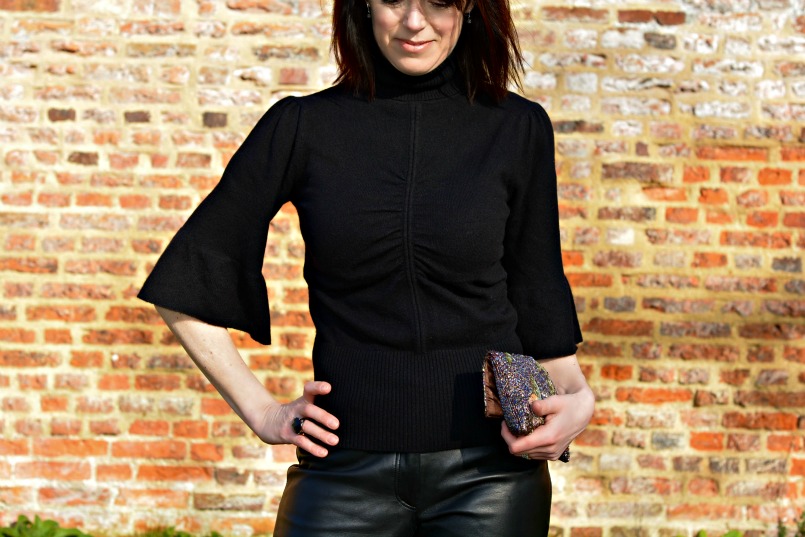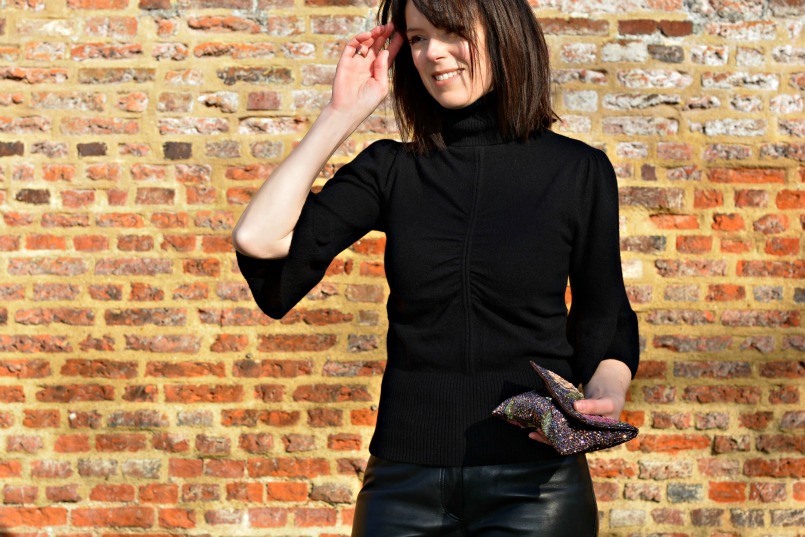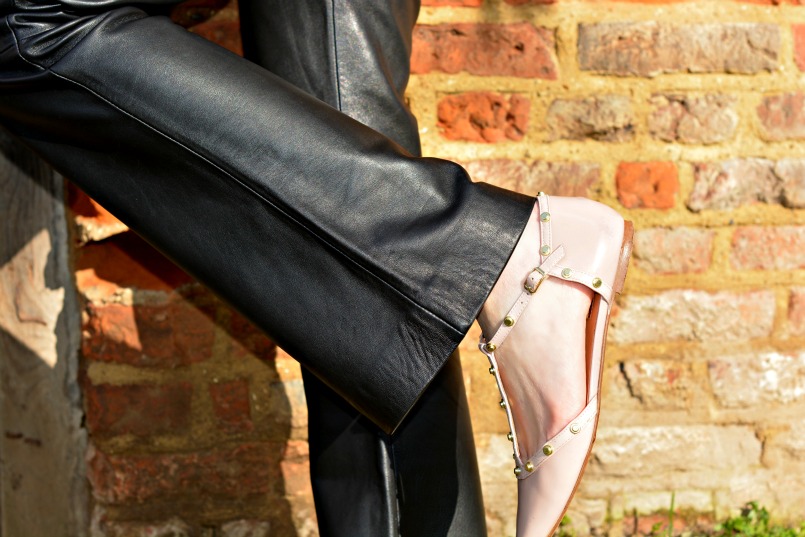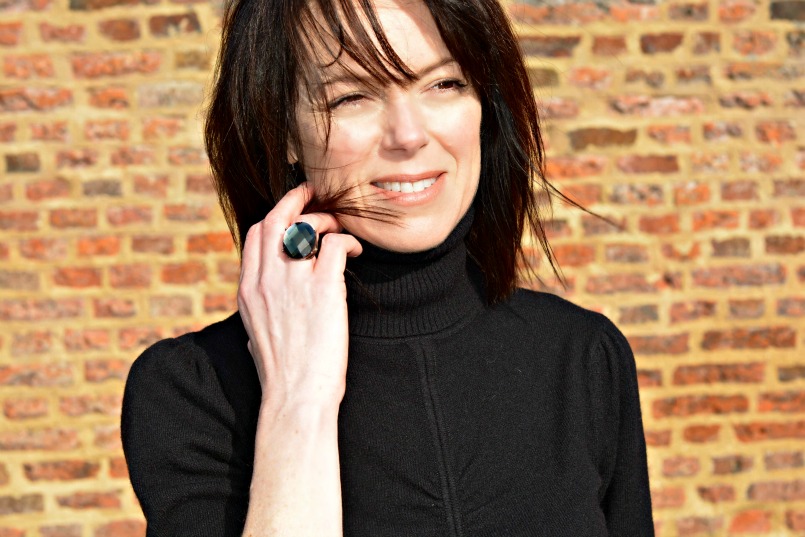 Shop my Outfit
Bye for now Loves x