A navy blue skirt is possibly the easiest of the wardrobe staples to wear. Such a versatile piece it can be worn to the office with a shirt & pumps or vamped up with a silk cami & strappy heels for a special evening event.
Additionally, a chic yet casual look for Summer can be achieved with a simple white T-shirt & Greek sandals. Would you agree my case for adding this skirt to your hard working wardrobe is strong?
Speaking of which…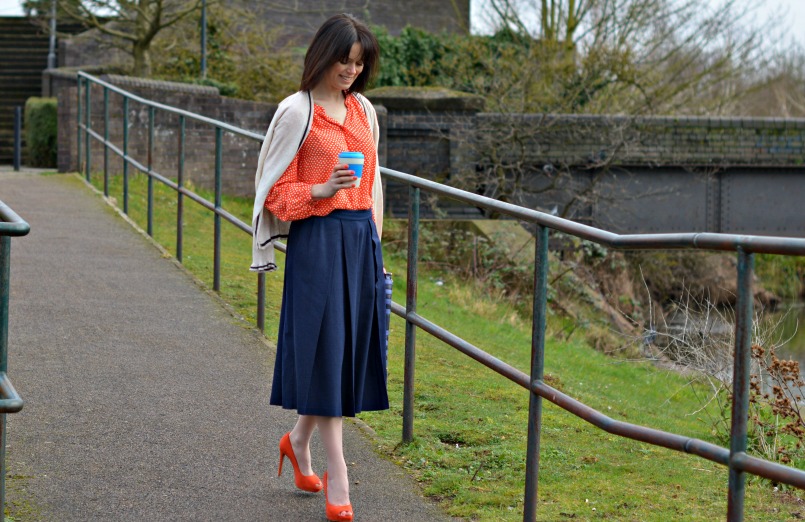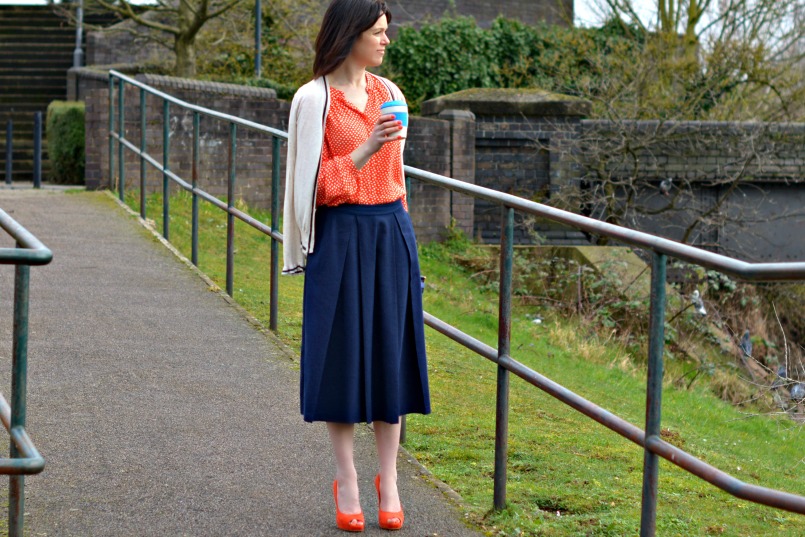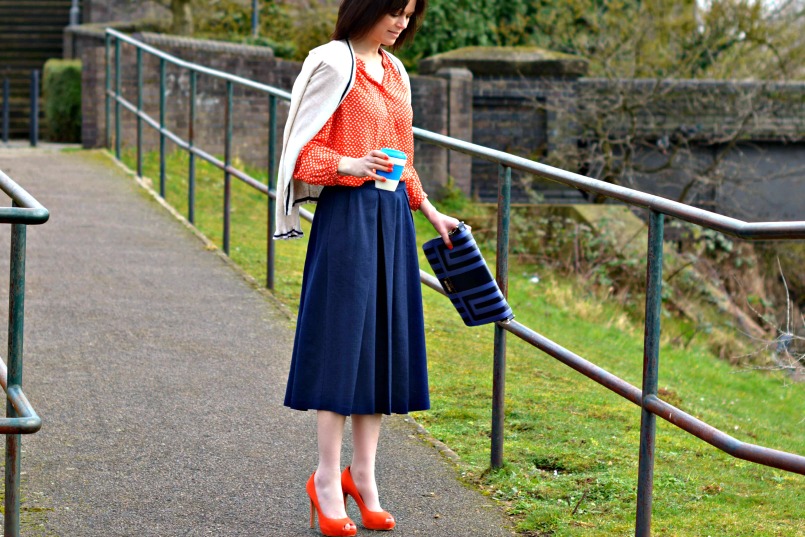 Todays outfit is a strong feminine look in tribute to Blogging sensation, Angie.
Her brilliant Blog revolves around all things Italian so it's no surprise I'd be besotted by it & her! Fortunately for me she noticed RCM too – naturally we soon developed a mutual admiration society.
Which brings me back to todays post & LINKUP with Reasons to Dress.
This, my first ever co-hosting experience is super exciting & I can't wait to get started meeting everyone! I hope you all enjoy looking around RetroChicMama, I've worked extremely hard this past week getting her (naturally my blog is a she – wink) speed up to a more pleasing pace for you.
This Girl Boss look I styled by pairing my bright orange shirt & platform pumps with my navy blue linen skirt. By the way I bought these fabulous shoes on a 2nd hand website although they'd never been worn! You can read more on that in my post about turning 48 last year.
Finally, the beige cardi softens the look slightly but ties in perfectly with its navy striped edging.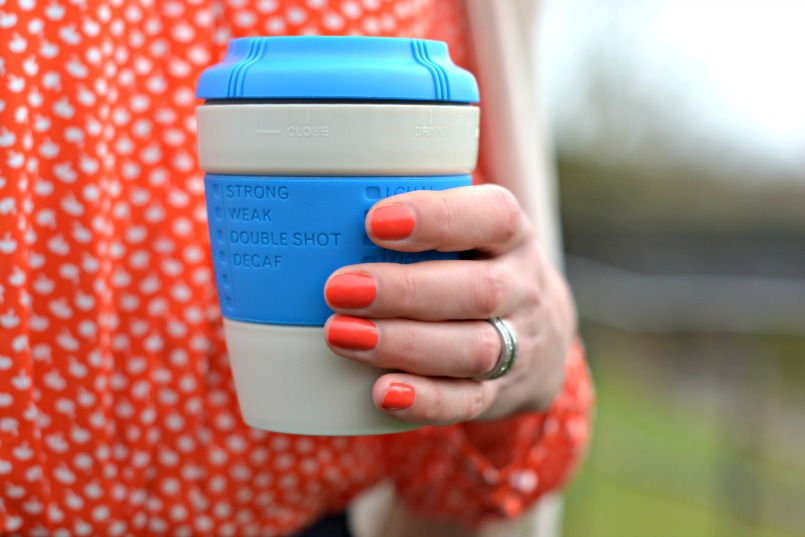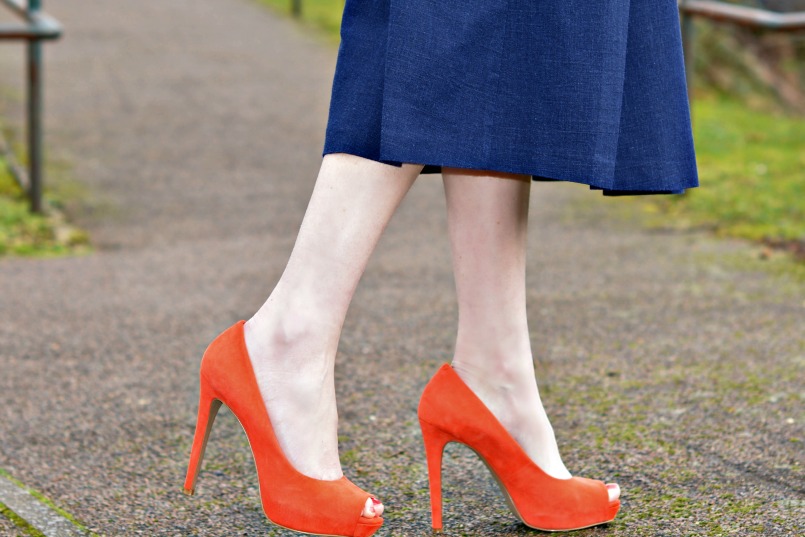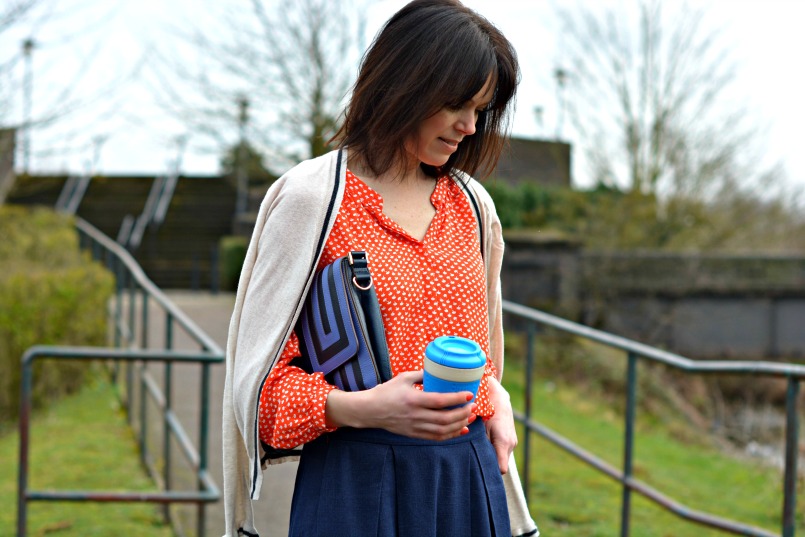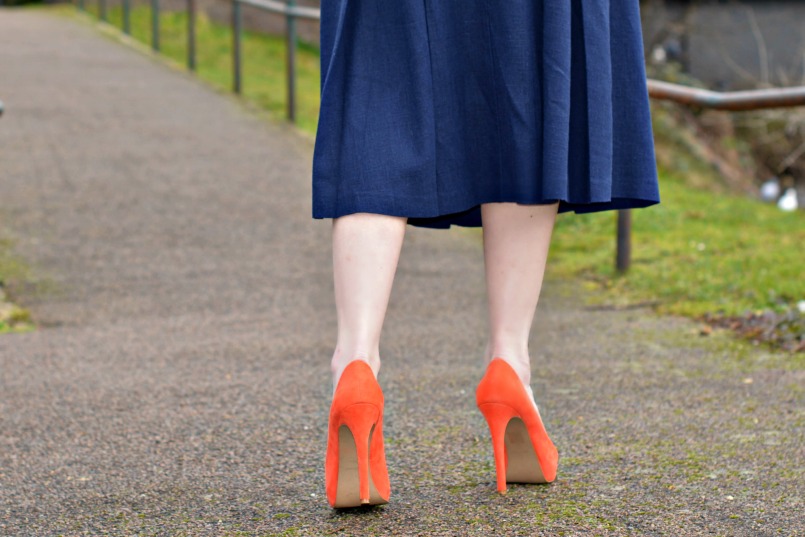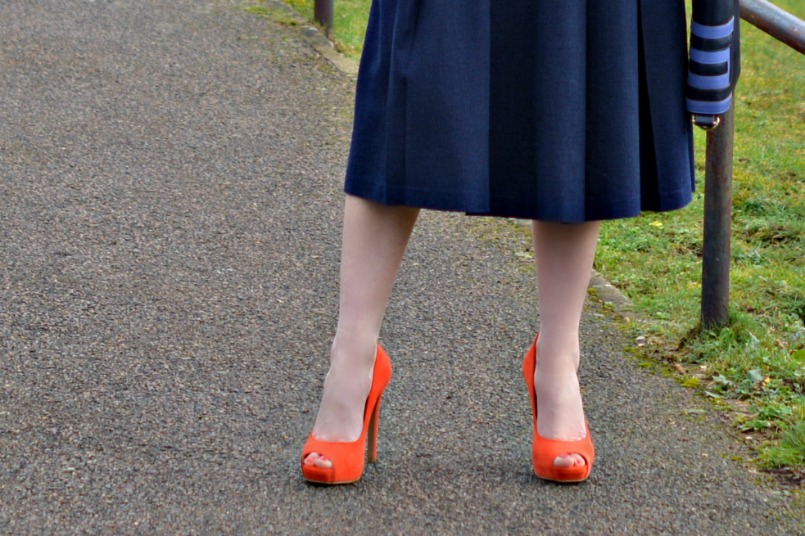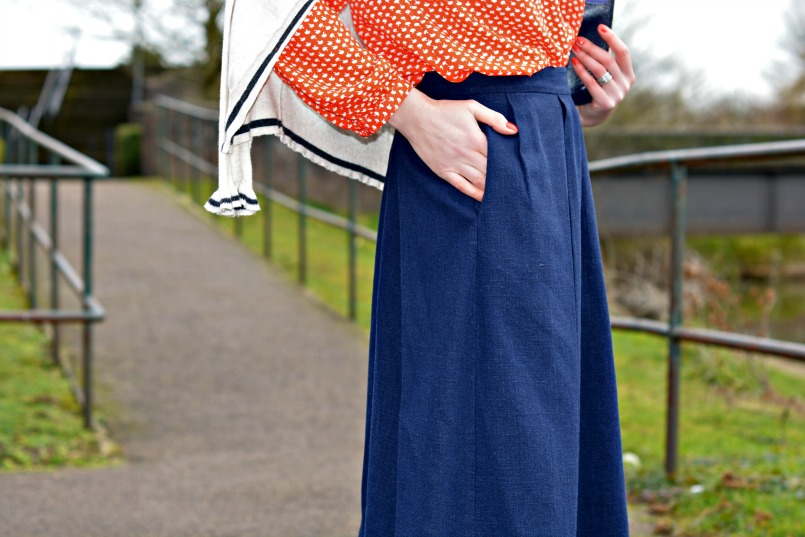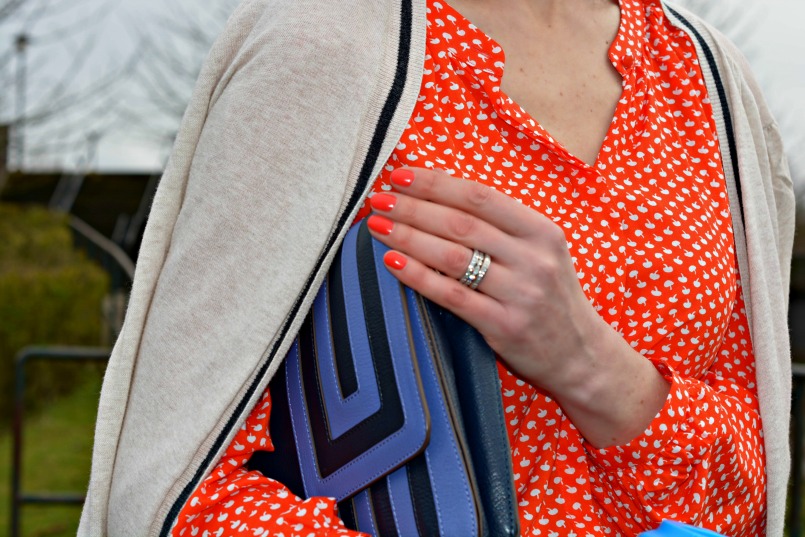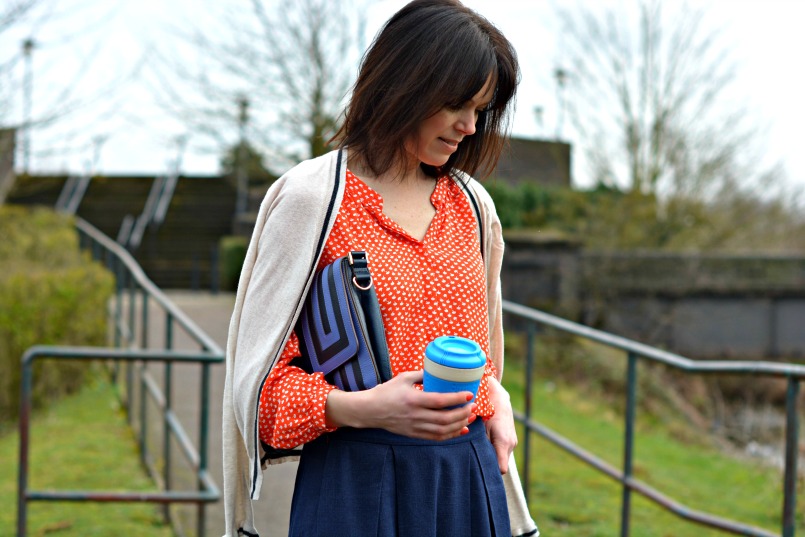 Shop my outfit
See ya, Mx

Welcome to the #REASONSTODRESS DRESS TO IMPRESS LINKUP for fashion and style bloggers!
This linkup is hosted by REASONS TO DRESS – An Italian lifestyle blog about an expat-Canadian married to an Italian leather artisan. Together they document the creation of their new luxury brand and explore Italy one outfit at a time. Part of this new linkup is sharing up and coming style bloggers and we're always looking for fabulous co-hosts who will be interviewed and featured – email reasonstodress@gmail.com for info!
SHARE YOUR POST ON TWITTER with the hashtag #REASONSTODRESS & you'll get a retweet from your hosts!
REASONS TO DRESS – An Italian Lifestyle Blog About Fashion, Travel & Life in Italy
RETROCHICMAMA – Retro Design Chic Style Always Mama
Rules:
PLEASE : Linkup your STYLE related posts, new and old! Or Linkup a FASHION related picture from Instagram with the hashtag #REASONSTODRESS
PLEASE: Add the badge or a link back to EITHER of the weekly hosts
PLEASE: Follow each host on at least 1 social network , we're friendly, social and generally over-sharers! Let us know that you've followed so that we can share the love!
PLEASE: Please be social and visit a post that interests you. Don't forget to use the #REASONSTODRESS hashtag to let people know how you found them!
THIS WEEK'S BANNER / INSTAGRAM IMAGE :
Grab the 200 x 200 version of this banner for your blog post with the code below!