This is the Jumper Dress I bought from AllSaints in Winter that I styled here. I thought I'd better crack on & show you more ways of wearing it before Summer arrives!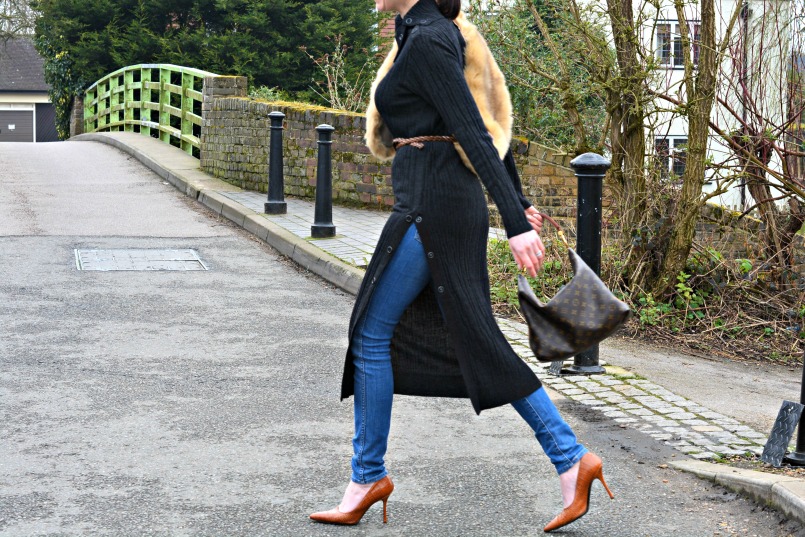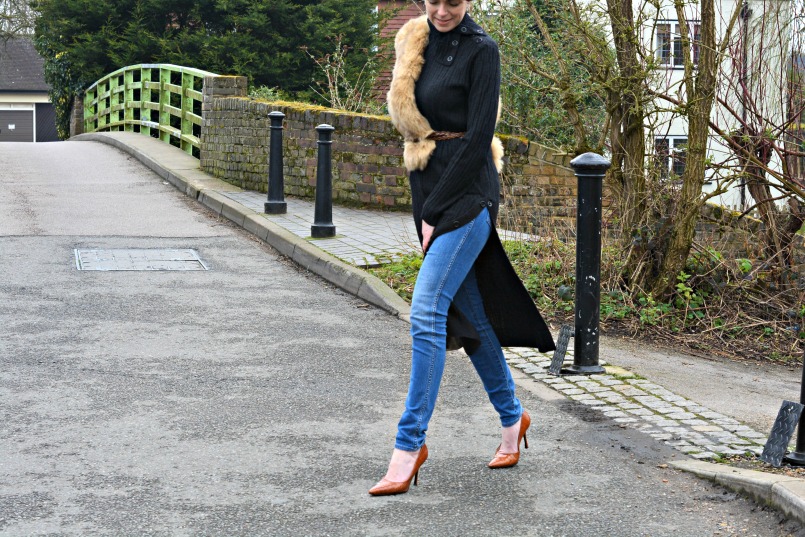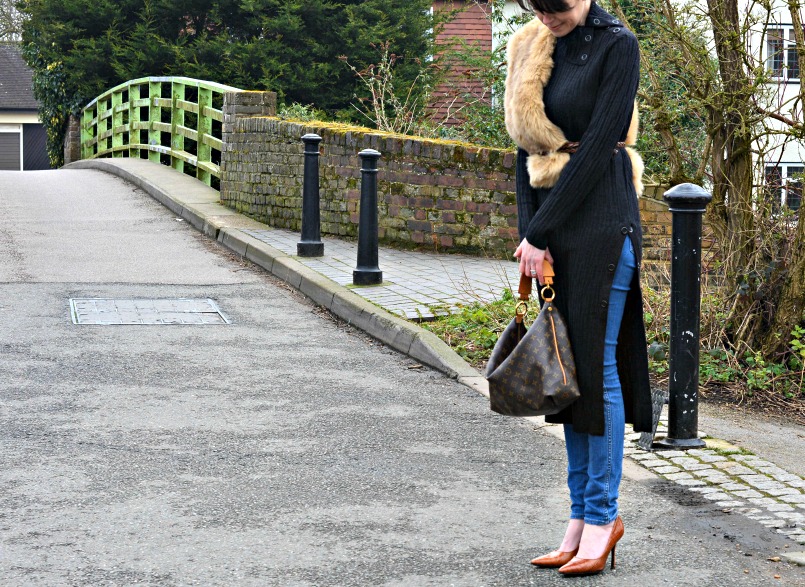 A rolling stone gathers no moss…
How to re-style a jumper dress
This particular jumper dress has the added advantage of buttons all the way down one side. Of course that isn't essential to re-creating the outfit although it does help with movement. However if your jumper dress is shorter or cocoon shaped it's not an issue. On the subject of movement it's important to wear either your skinniest jeans or jeggings underneath to avoid any bulkiness & if you feel a belt is too restricting, ditch it.
The jeans I chose for this look are my Neuw Denim Vintage wash, full view here. Do you see the darted seam finish at the back of my ankle? This not only adds unique detail it also gives a practical sleekness to the hem. Eliminating the need to fold them when I pull on my knee high boots or roll them up when I wear a dress over the top. Due to this small feature I find myself reaching for this particular pair of skinnys more often than not.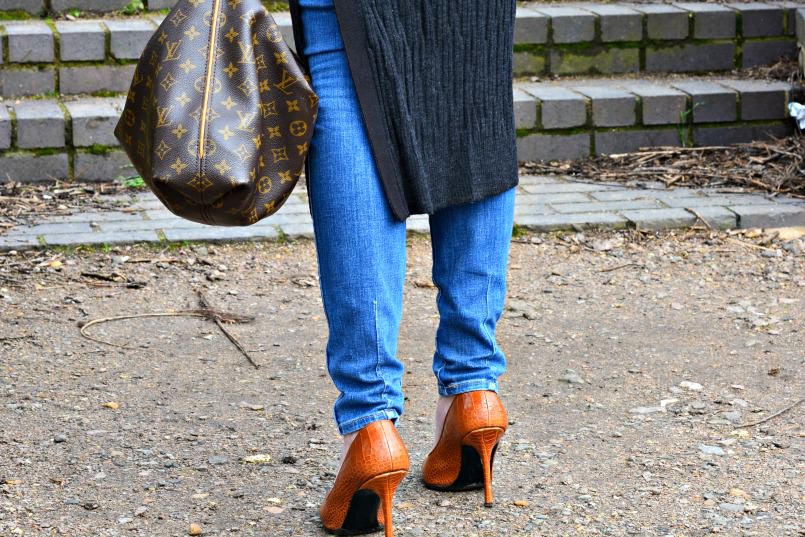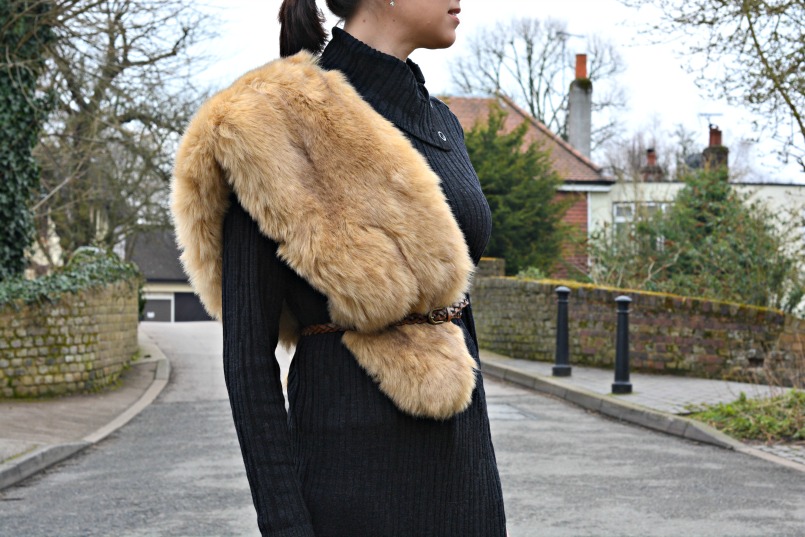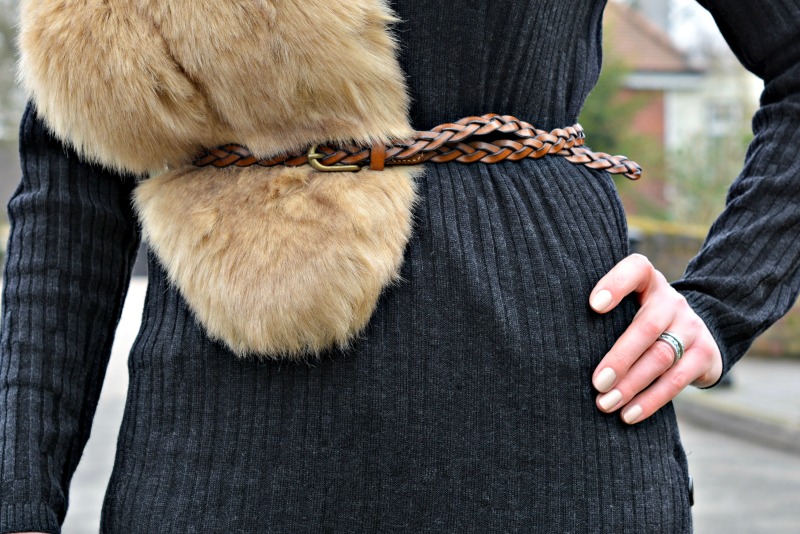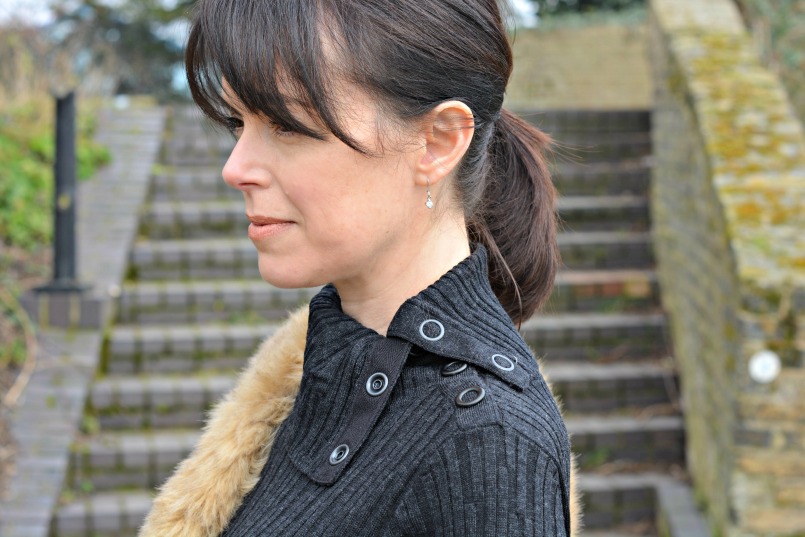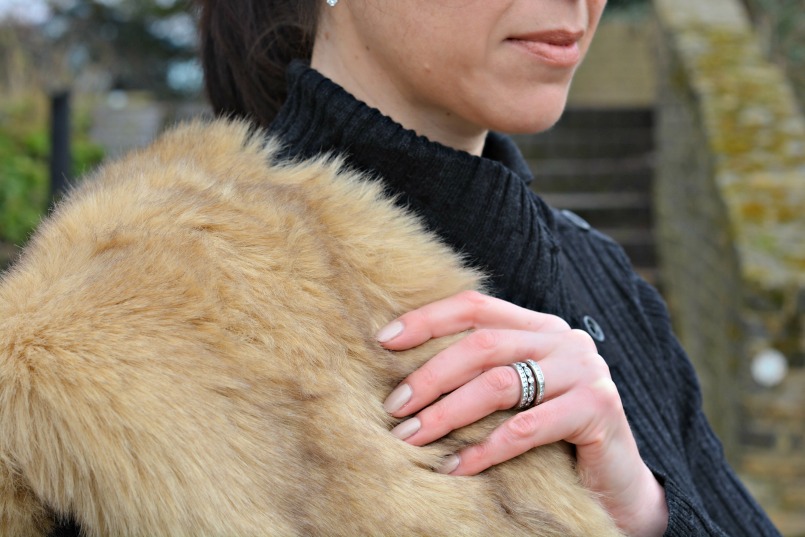 Zara faux fur stole
Surprisingly my Zara fur stole is actually really warm therefore I easily get away without needing a jacket. As it's so large & fluffy I am truly cosy wearing it belted across my body this way. Alternatively I'd wrap it around my neck but to be honest I felt like a change plus wanted to show you something a little different. It's helpful to have ideas of how to re-style your pieces so you don't feel pressured to buy more. Lets face it who has the space anyway?
Speaking of which…
I love saying that – Jasper used to prefix every sentence with that phrase when he was little. He'd say it all as one word though "Speakingofwhich…" would roll off his tongue, Awwww sooo cuute sigh
I digress, As I was about to say – We're currently in the process of adding a dormer to our roof BANG BANG BANG can you hear it? This will give us incredible space in the existing loft room making it not only en suite but also with wardrobes!!! YAY HOORAH built-ins no less BAM!
To date Mark & I have been sharing wardrobe space with the children, which is fine whilst they're little. Shockingly as they're growing so are their clothing & shoe needs hahaha Something had to be done & as I couldn't get rid of a child we decided to expand the house – before it burst!
Obviously I'm documenting this momentous occasion to bore you with later wink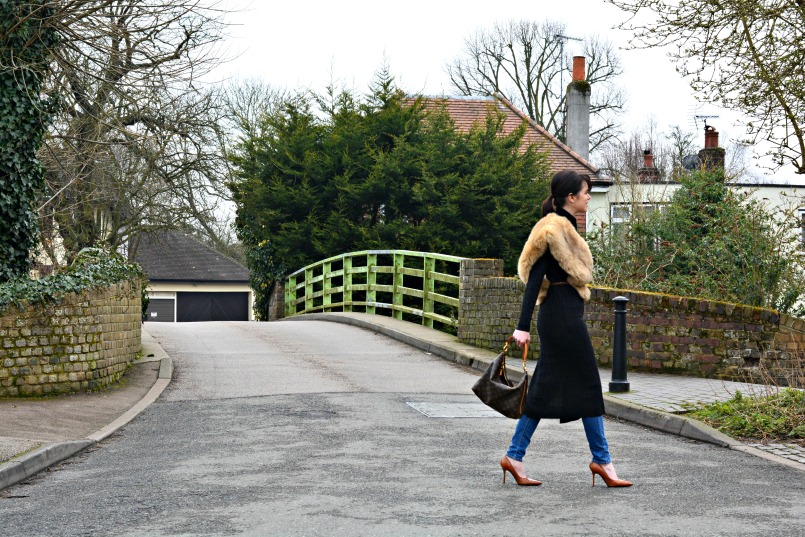 Here's how the dress looks on the side without buttons. You may recognise my Sully bag from Louis Vuitton as I carry it a lot. Although it was rather a costly purchase it has infinite styling possibilities & rarely rests in dustbag.
Finally, I couldn't end without bragging about my 30 pence belt. I bloody love a flea market find wink Don't you?
Thanks for popping by, see ya next Friday have a fab week!
Mx