Here I sit surrounded by mountains of dirty laundry, the ironing board groaning under the weight of unloved clothes waiting to be pressed back to life & the dining table papered with a mixture of receipts, invoices & kids homework. Ah the joys of building work right?
Could have done without the water leak in the kitchen that's for sure siiigh
Yep that's right, we have had a slow leaking pipe for god knows how long (totally unrelated to the loft work) that we discovered last weekend. As a result we I cannot use the washing machine.
Consequently we now also have to re-lay the entire ground floor, how exciting? NOT… Arrrrrgh
Get me outta here!!!
Which is why as soon as the sun came out I hot footed it to the park for an ice cream & a few Spring shots of my awesome Acne Studios trousers.
I've been dying to wear these sensational trousers since the last time I posted about them ages ago.
Unsure what to wear with striped trousers, I threw on my brightest t-shirt & favourite heels
I'm pretty happy with this look & the red of my Prada sunnies (also worn here) tie it all together perfectly.
Some days we just need a splash of colour to make everything seem brighter wouldn't you agree? Of course the ice cream helped too wink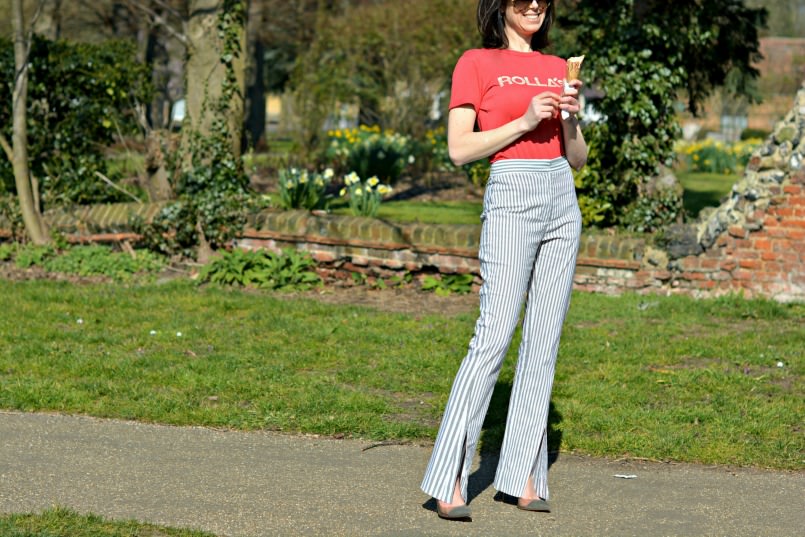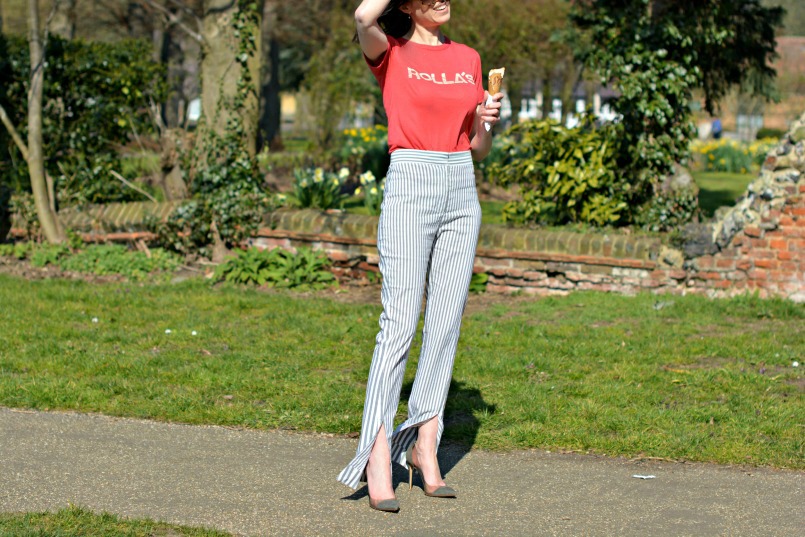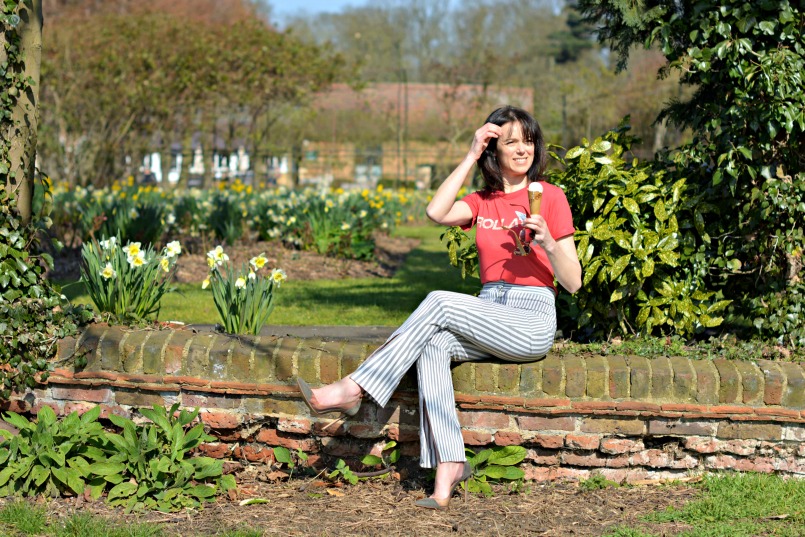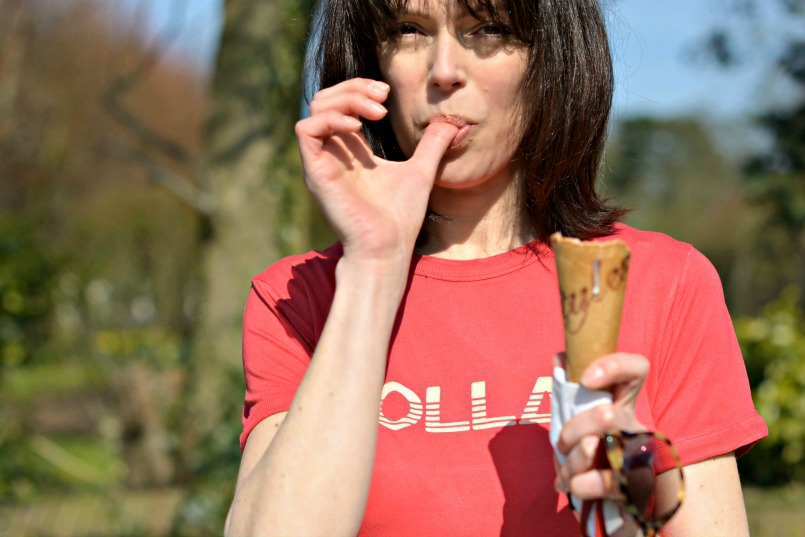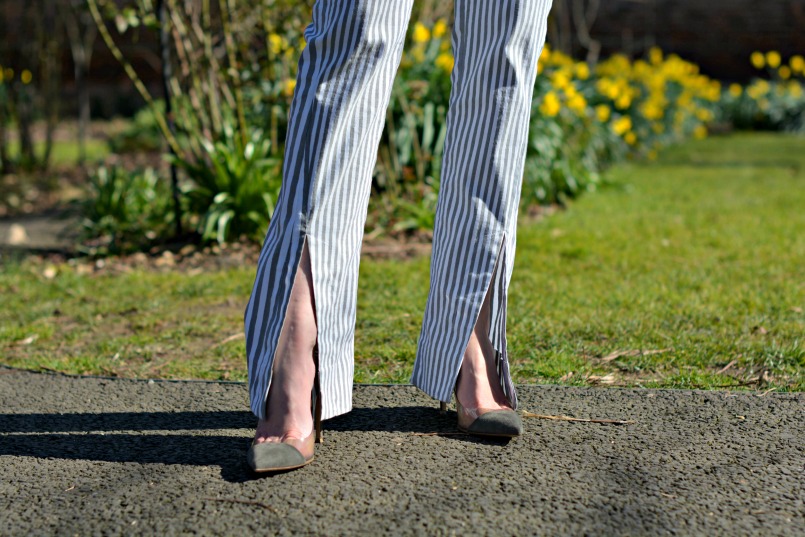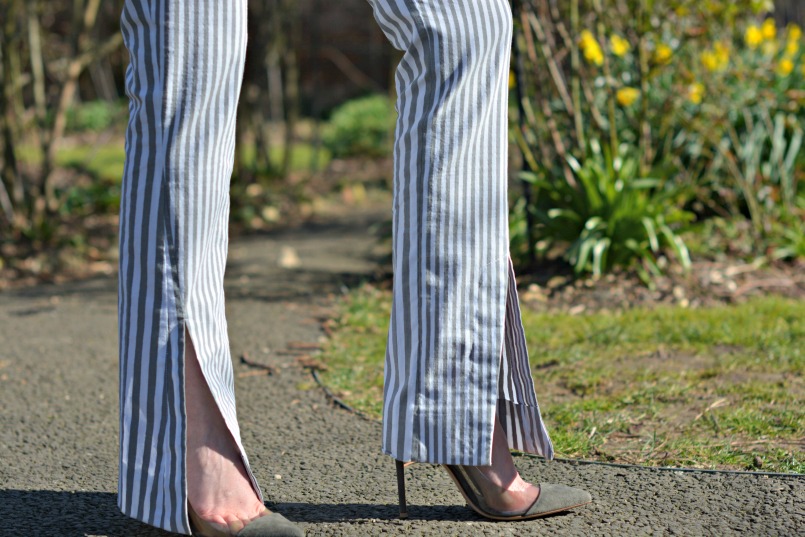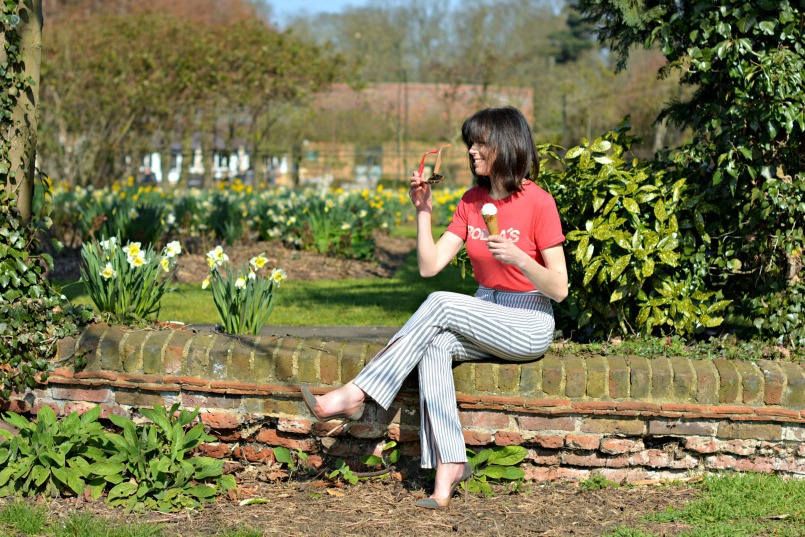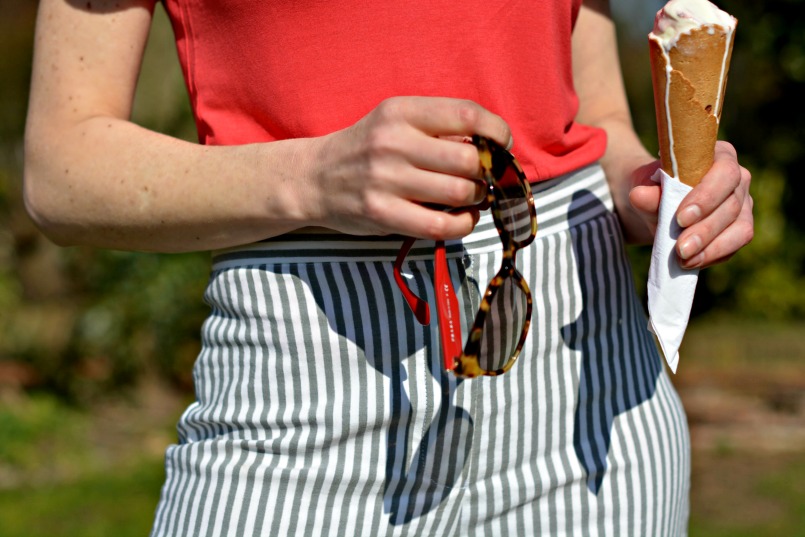 To help alleviate the stress, my darling friend Suzy has invited us over for dinner tonight. The children always play so nicely we hardly see them all evening – leaving us to catch up & have a laugh over a bottle of wine…. & loads of laundry hahahaha
Girlfriends are great aren't they? Did you catch my recent post about my new Blogger Besties? Lots of terrific stuff happening there, will fill you in next time.
'Til then stay bright, Mx