I predict you'll start seeing a lot of white broderie anglaise in the coming weeks. It's almost like a collective backlash to wearing all the dark colours over Winter. We're a bit fed up with black & grey outfits so white broderie anglaise makes the perfect antithesis. It's bright & charming, quite unlike myself today actually – dark & hungover deep sigh
Dear oh dear will I never learn? Still, a girls gotta decompress somehow right? With the noise & interruptions from the loft conversion coupled with 3 noisy, professional interrupters home from school- working on RCM is proving a tad stressful.
What better way to Let it go than sharing a lovely Pinot Grigio with an old mate? Said girlfriend may not be too thrilled being described as "old", I'll re-phrase – long time friend?
Lisa & I met on our backpacking travels in Tel Aviv 29 (YIKES!) years ago. She's English by the way not Australian like me, it's a testament to our shared love of writing that we remained friends. Back in the olden days before computers & mobile phones we cemented our relationship via good old fashioned letter writing!
Lisa & I were prolific writers, we penned pages of our deepest thoughts for many years after I returned to Oz & she to Blighty. Our friendship benefited from putting our dreams, fears & desires down on paper then flying it all the way across the Planet.
We obviously found it cathartic & enjoyed the thrill of receiving news from so far. I think waiting for a reply was instrumental in keeping the contact alive, unlike now when everything is instantaneous.
I mean why does everything have to be instant gratification these days? Not having to wait takes the thrill out of anything.
This is another argument for saving up to buy something isn't it? You know how much more you appreciate things that you've had to work hard to save for?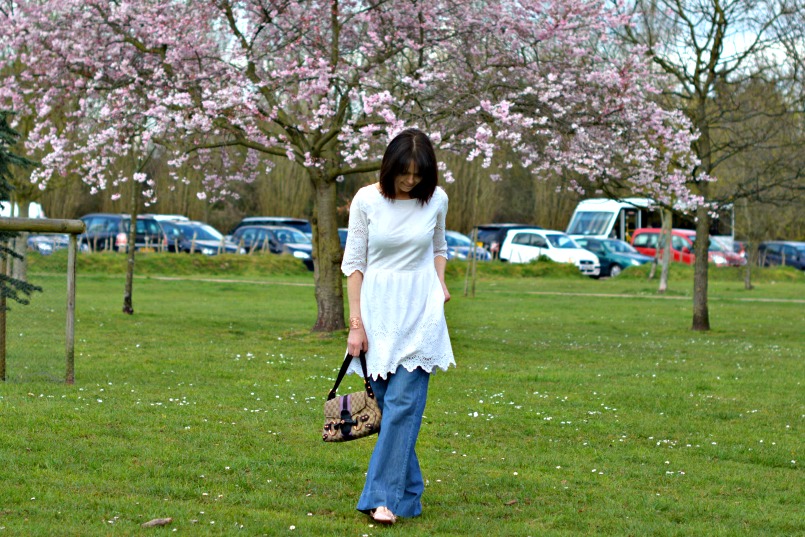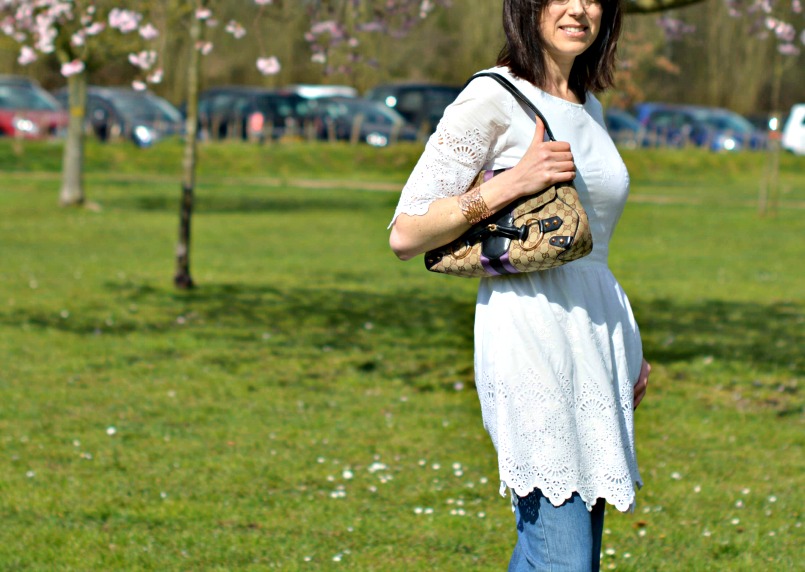 Wide leg jeans are a fabulous way to transition a dress instead of the usual skinnies.
The sun popped out a couple of times the day I shot this outfit although it was by no means hot.
This pair of Comptoir de Cotonniers jeans are flat fronted so there's no uncomfortable bulkiness underneath the dress. You can see more of my jeans in this post. I chose my Halogen pointed toe flats to peep out of the hem. I've also worn these shoes in other ways here & here.
The rose gold grommets & horse bit on my vintage Gucci bag link beautifully to the rose gold cuff I selected for this Eternal Collection jewellery post.
My nail varnish is OPI Lincoln Park After Dark which compliments the deep purple silk on the bag so beautifully I've also worn them together here.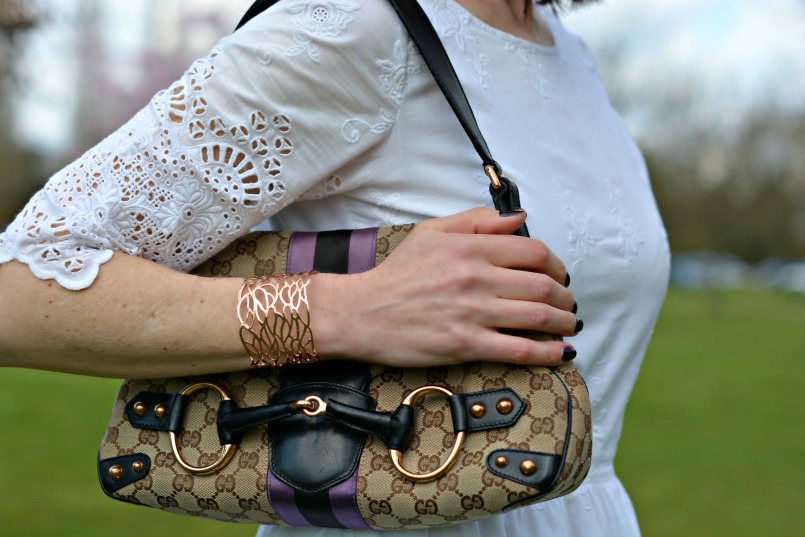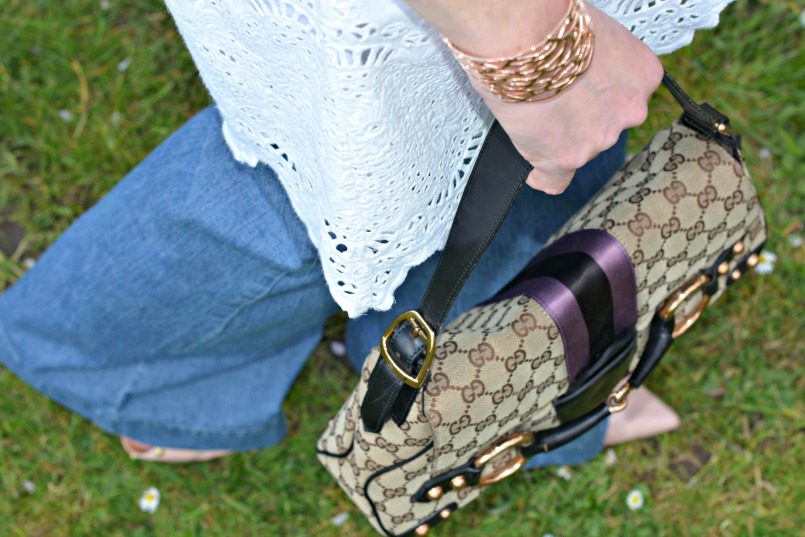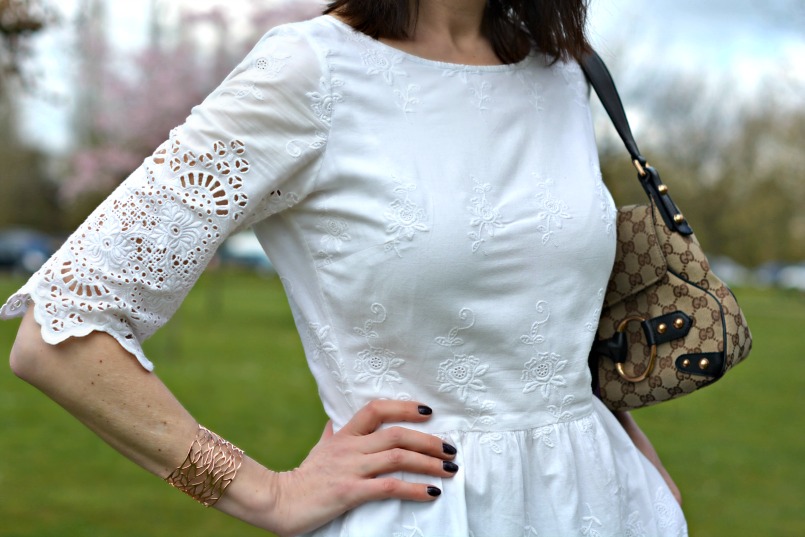 Have a wonderful week everyone!
Mx