A T-Shirt dress is one of those timeless wardrobe staples that can save you from the "I have nothing to wear" days. It needn't be all black like mine, indeed I also have a cream & black breton striped one. Actually the striped T-Shirt dress is having a moment, I've seen a lot in street style photos lately in fact Whistles have just brought out this cute version.
They also come in various lengths so you'll easily find something that works for your specific height. Sometimes I wear a skinny belt & other times I wear a wide one although I also like the loose, belt free look I'm styling for you today. It's all about the soft jersey drape however if I feel the need for some shape I can tie my cardi or in this case my denim shirt, around my waist & hey presto SILHOUETTE!
I've found quite a few variations on length & colour for you to browse in case you don't already have one because
every girl needs a simple t-shirt dress!
Today's T-Shirt dress from Whistles is a crew neck straight cut maxi length. Here is another gorgeous one they have at the moment, this time with the tied waist built into the dress. I love Whistles quality & attention to detail & my dress is no exception. The detail is in the form of a side slit & rolled sleeves giving this simple shape subtle added flair. The high quality modal fabric means I don't get a saggy butt indentation from sitting. You know what I mean? Let's face it my butt needs no extra sag heeheehee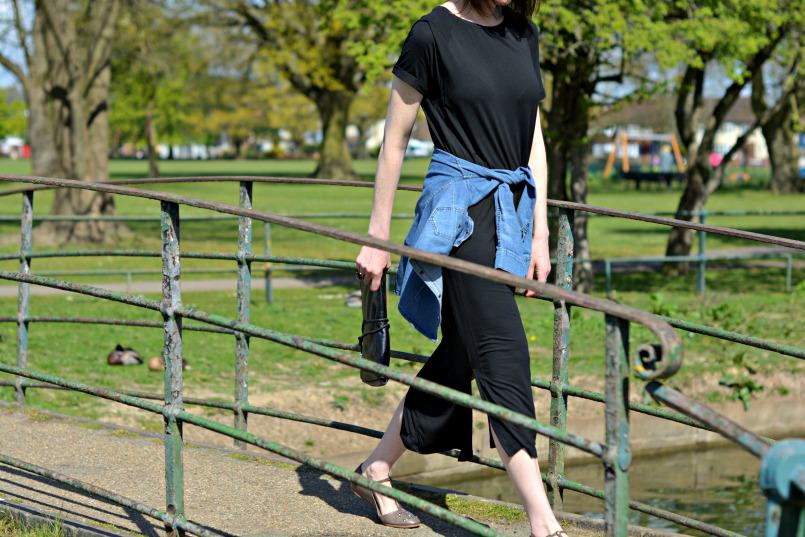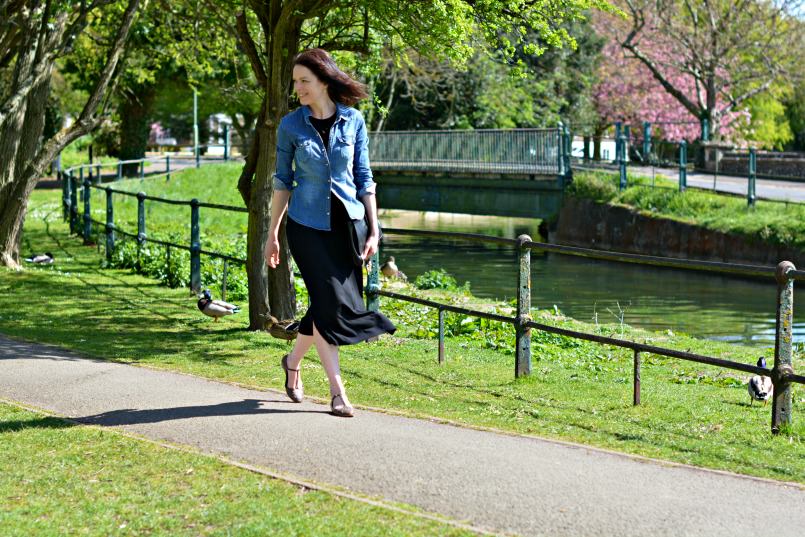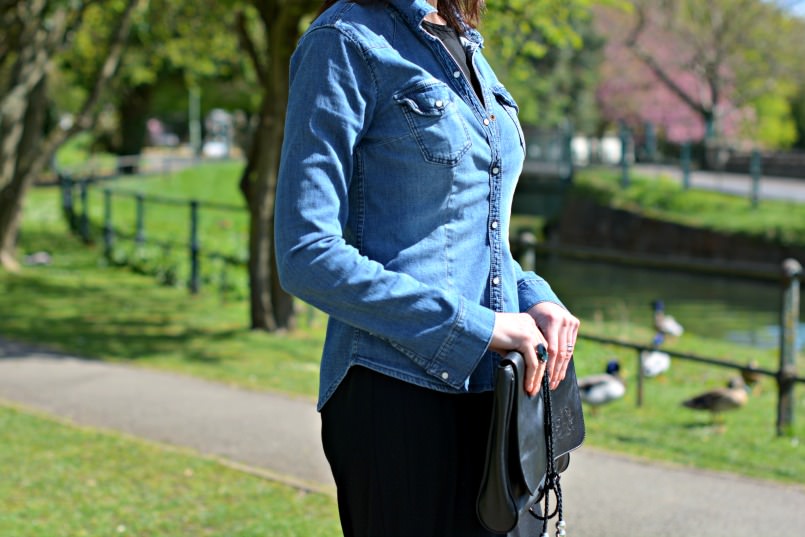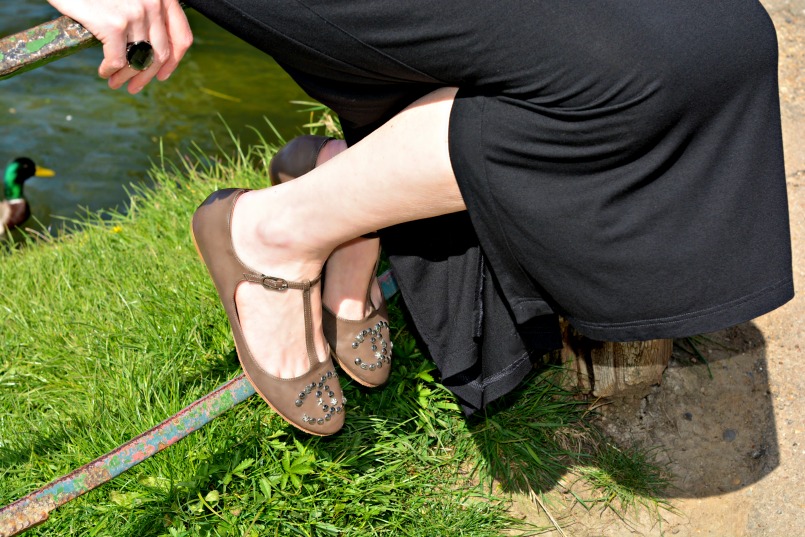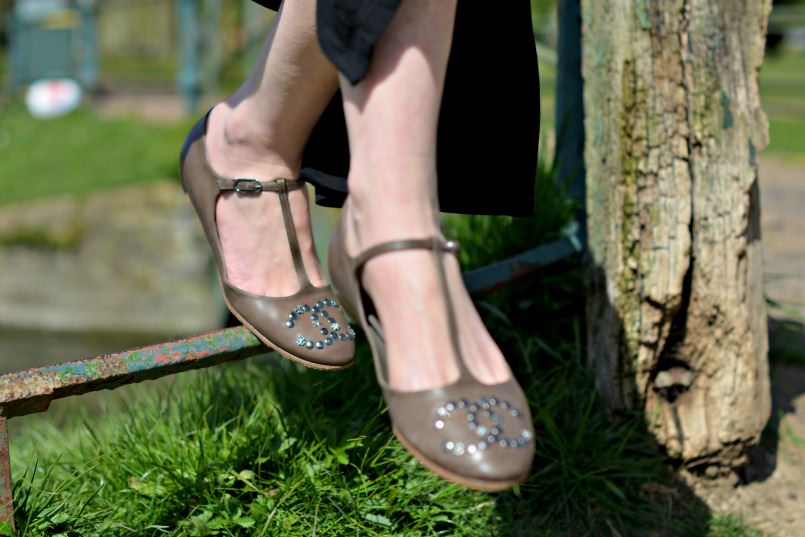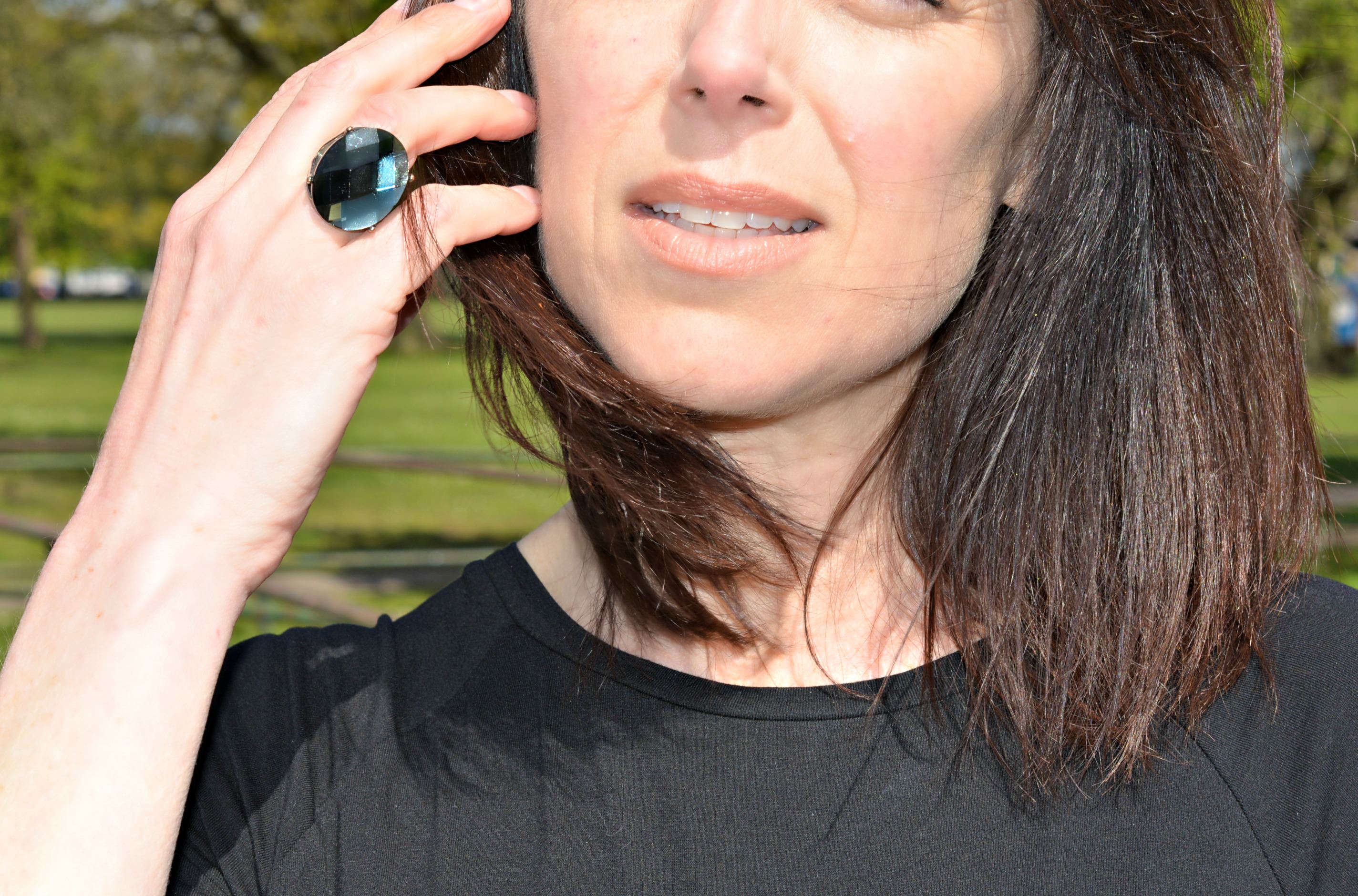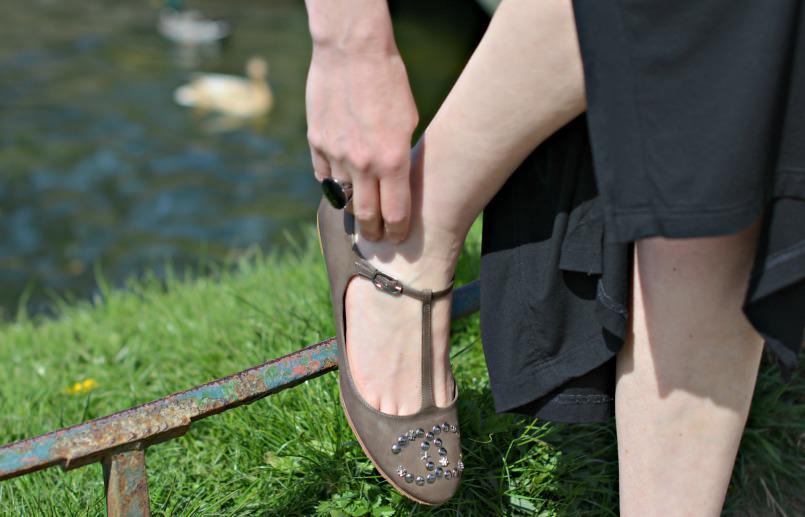 T-Bar flats
Trainers or sneakers are the popular choice of footwear to pair with a t-shirt dress, I'm just not that into them. I prefer ballet flats, slides or flip flops – never heels with this look. Check out my pinterest fashion board for more inspiration & let me know what you think, Mx