When I started RCM a year ago it was with the intention of building a successful business. I had arrived at that place most Mummy's get to around the time their youngest has settled into the routine of school. I knew I needed to go back to work, not only for the income but also for my sanity – I wanted purpose in my life. Caring for children, the home & Hubs was no longer enough for this Mother duck.
I wasn't about to go back to work as a Hair & Make Up Artist because of the long hours. I still wanted to do the school run, help out in the children's classes (they love that) & attend every single class assembly. This posed an enormous dilemma.
I envied my friends who went back to work with the help of their parents for child care. Although to be honest that wasn't really the problem, being home for the children was my main concern. These 9.30am – 3pm jobs are gold therefore few & far between especially for a 47 year old woman with no office skills what so ever!
Then it occurred to me out of the blue – A Fashion Blog is like an online business that if successful could be monetized Boo Yah!
How perfect for me? I have clothes, I love fashion!!! Heeheehee
Whoops forgot the part about knowing absolutely nothing about the internet or indeed computers…
Skip ahead a year & I'm having the time of my life working on RCM. The hours are entirely flexible although with my limited tech skills I put in MANY, but I don't care I LOVE IT!
As you, dear readers know, so far I've had a few exciting brand collaborations plus I now include affiliate shopping links which yield a teeny tiny "penny" per click. You may also notice I've recently added a couple of small ads in the sidebar. These too are "affiliate links" where I receive a small commission on click-through sales.
Of course there are costs involved with running RCM & so far I'm just breaking even. However I am bang on track to reach my goal of earning a profit in two years & I now have even bigger ideas to aim for. More about that another time.
Now I suppose you're wondering what all this has to do with AllSaints? You see I was rejected as an affiliate for them last week because I don't "compliment" the brand. Therefore I won't be able to display their ad in my sidebar. Hmmmm interesting
Am I too old for AllSaints?
The question of age had NEVER & I do mean NEVER entered my mind before I began blogging. Yet it seems to be in my face constantly now, whether I like it or not!
Quite frankly I find the entire notion of age appropriate dressing bizarre. Don't you?
I have been wearing AllSaints since their very beginning back in 1994 & I still adore the brand today. You may remember some of the outfit posts I've published here? The jumper dress, the funnel neck jumper, the popular leather jacket & these incredible over the knee boots to name a few.
Now let's be clear – I'm in no way suggesting I am too old for ANYTHING – AN-Y-THING. Although this does pose the question…Do AllSaints think I'm too old to wear their gear?
So without further adieu today's outfit
A daring (how dare I) sheer back top paired with my old favourite AllSaints Ikat print maxi skirt Tah dah
Fabulous (very old too) tangerine sandals by Prada with my hard working Raoul clutch & Loewe sunnies.
You likey?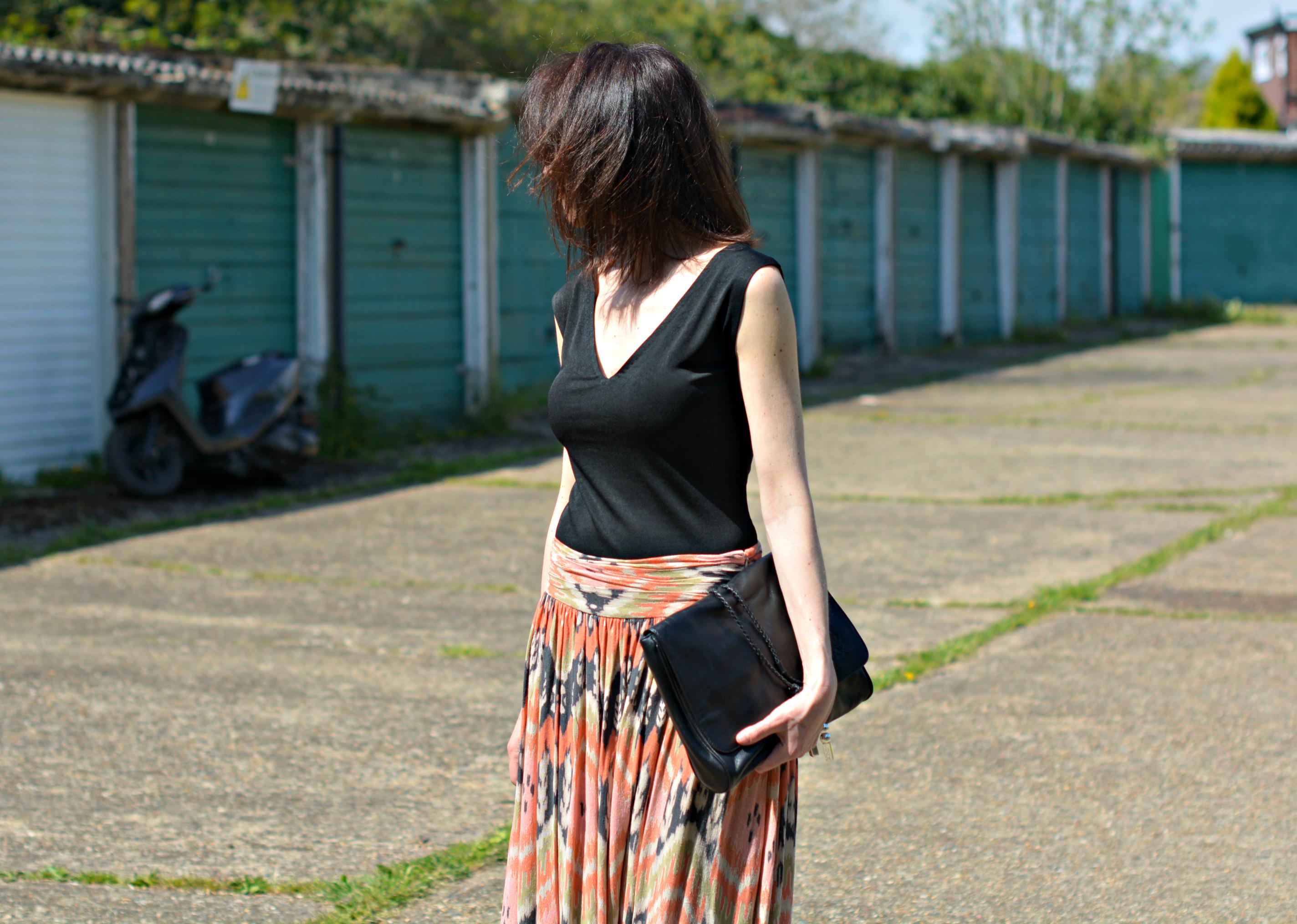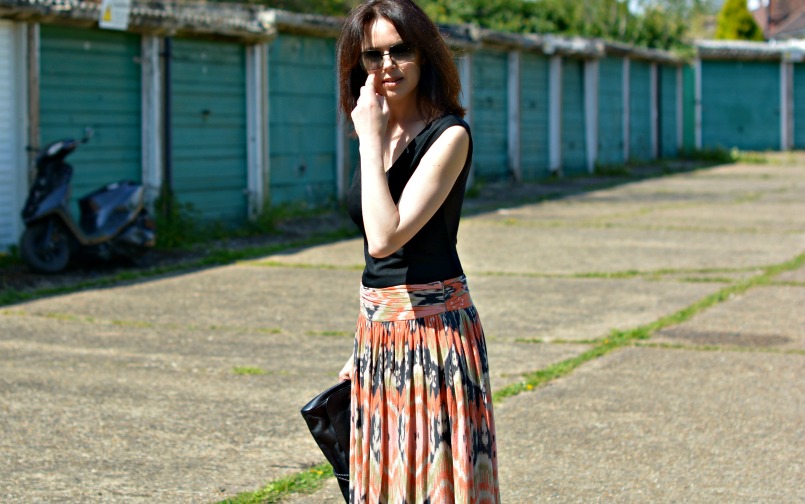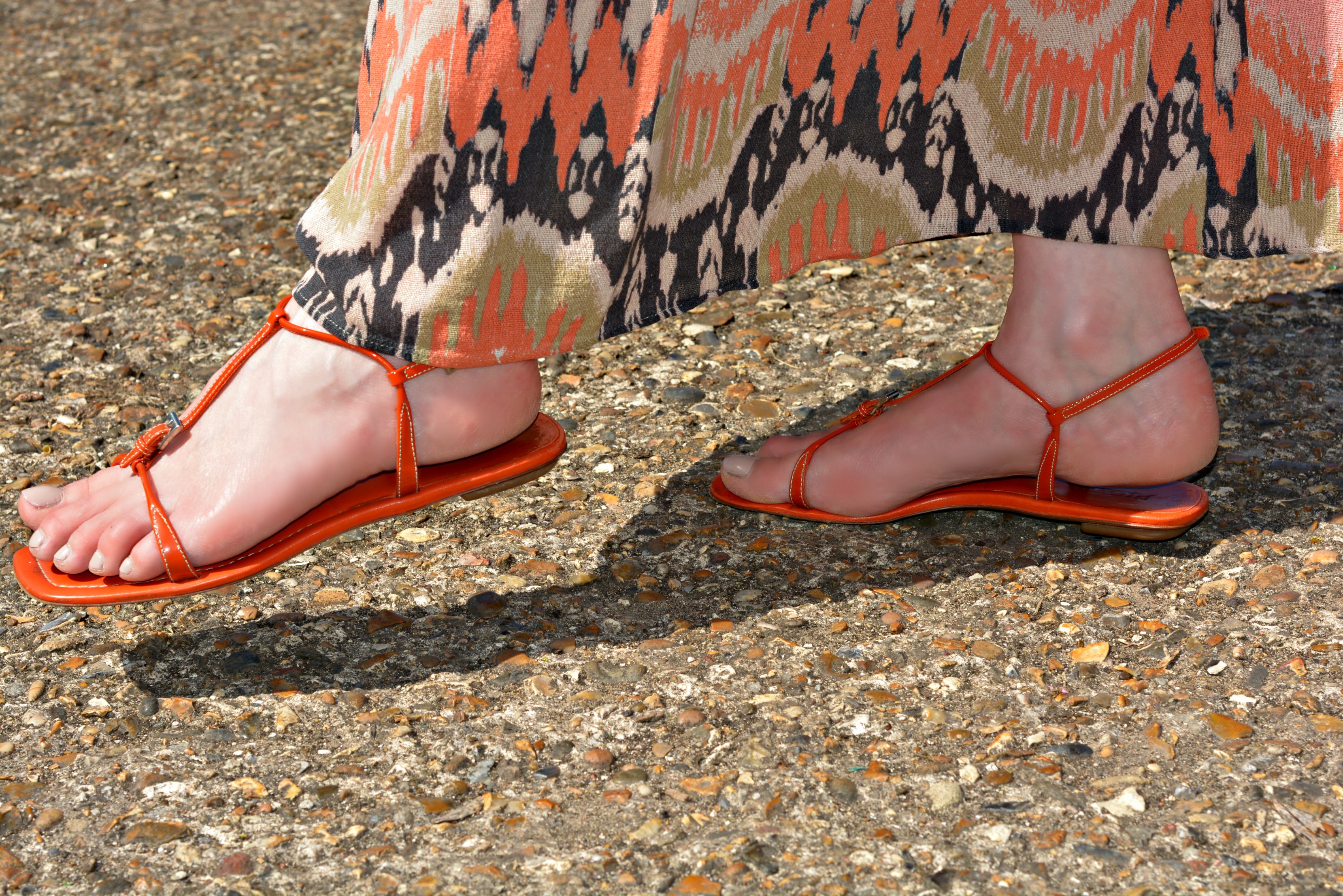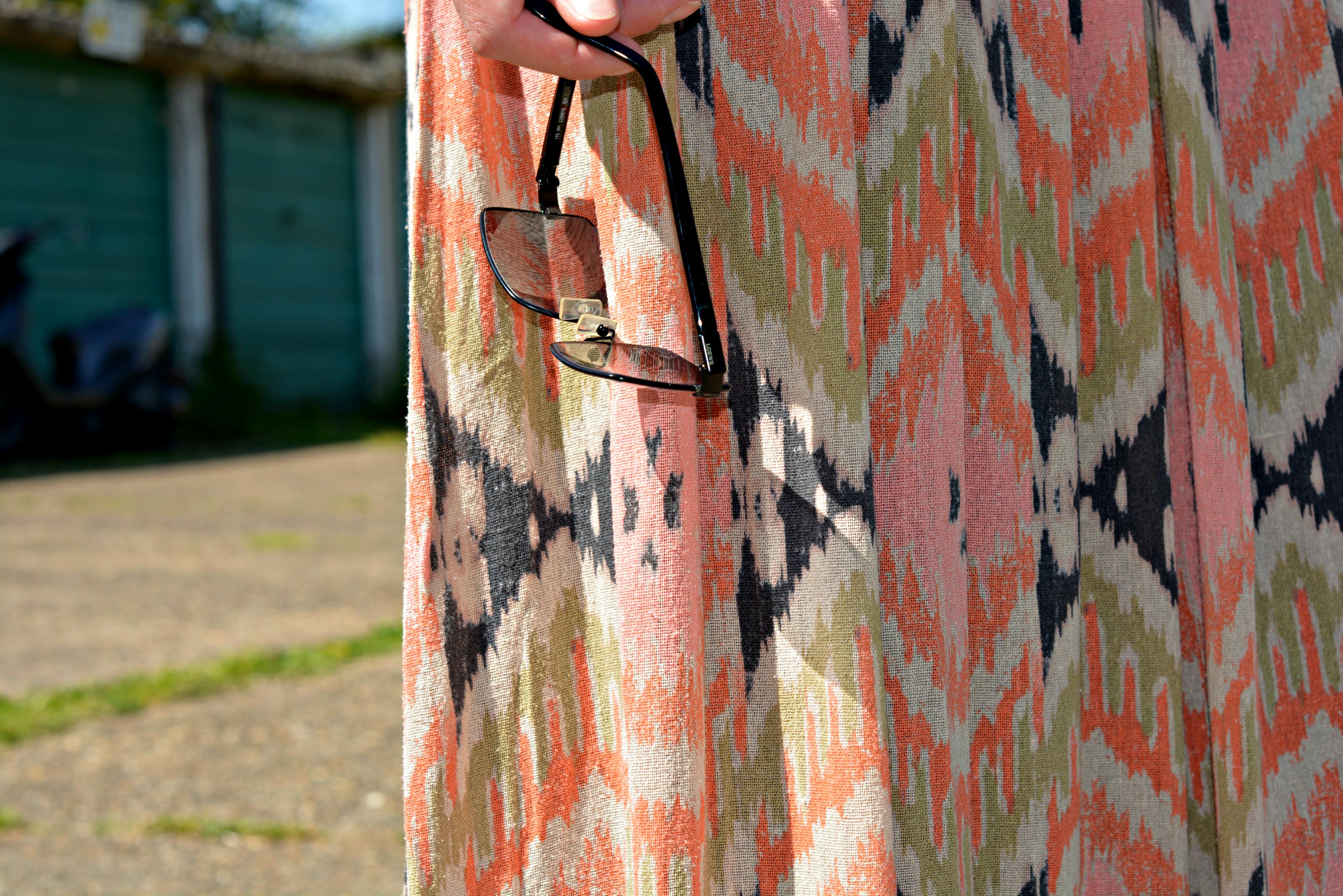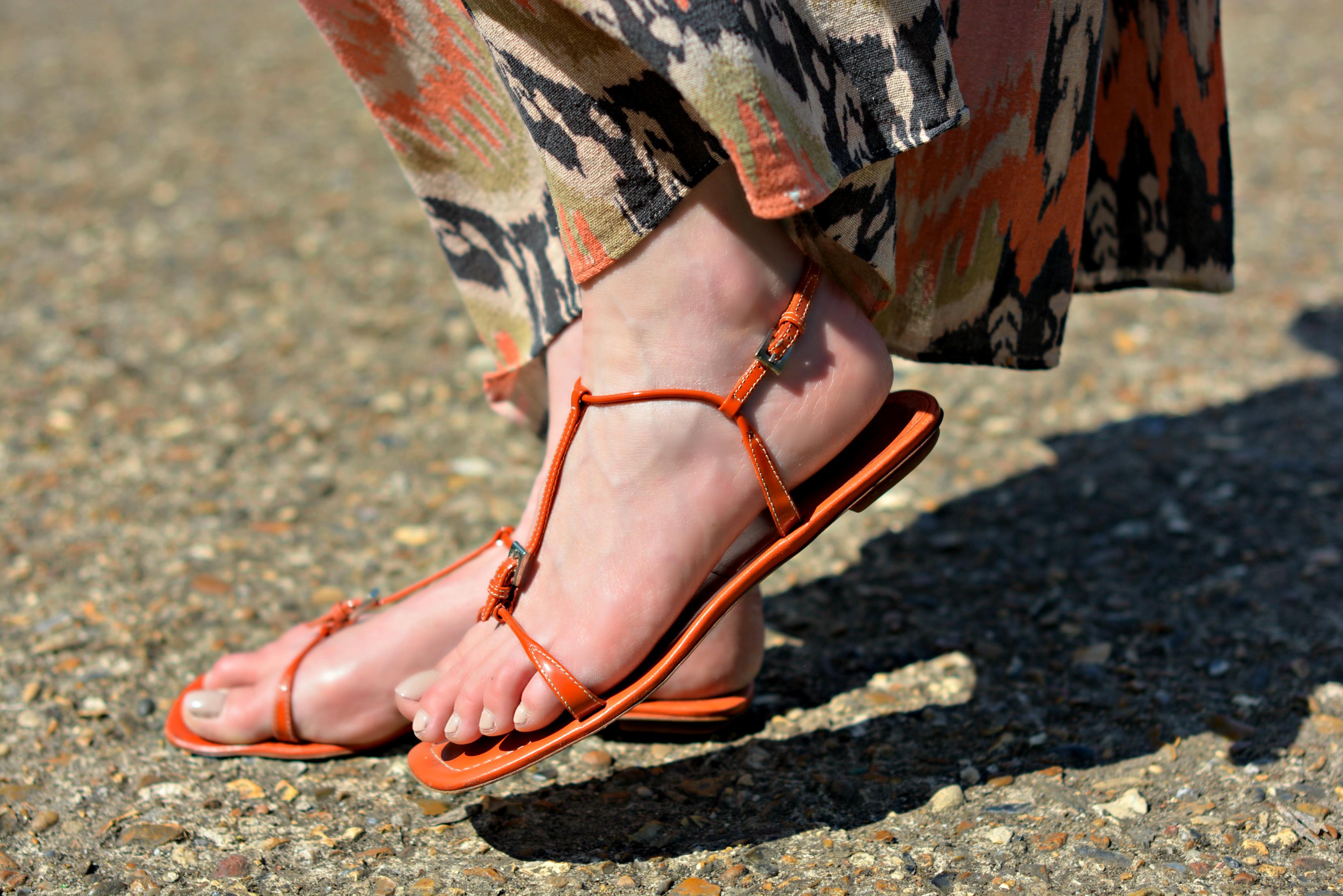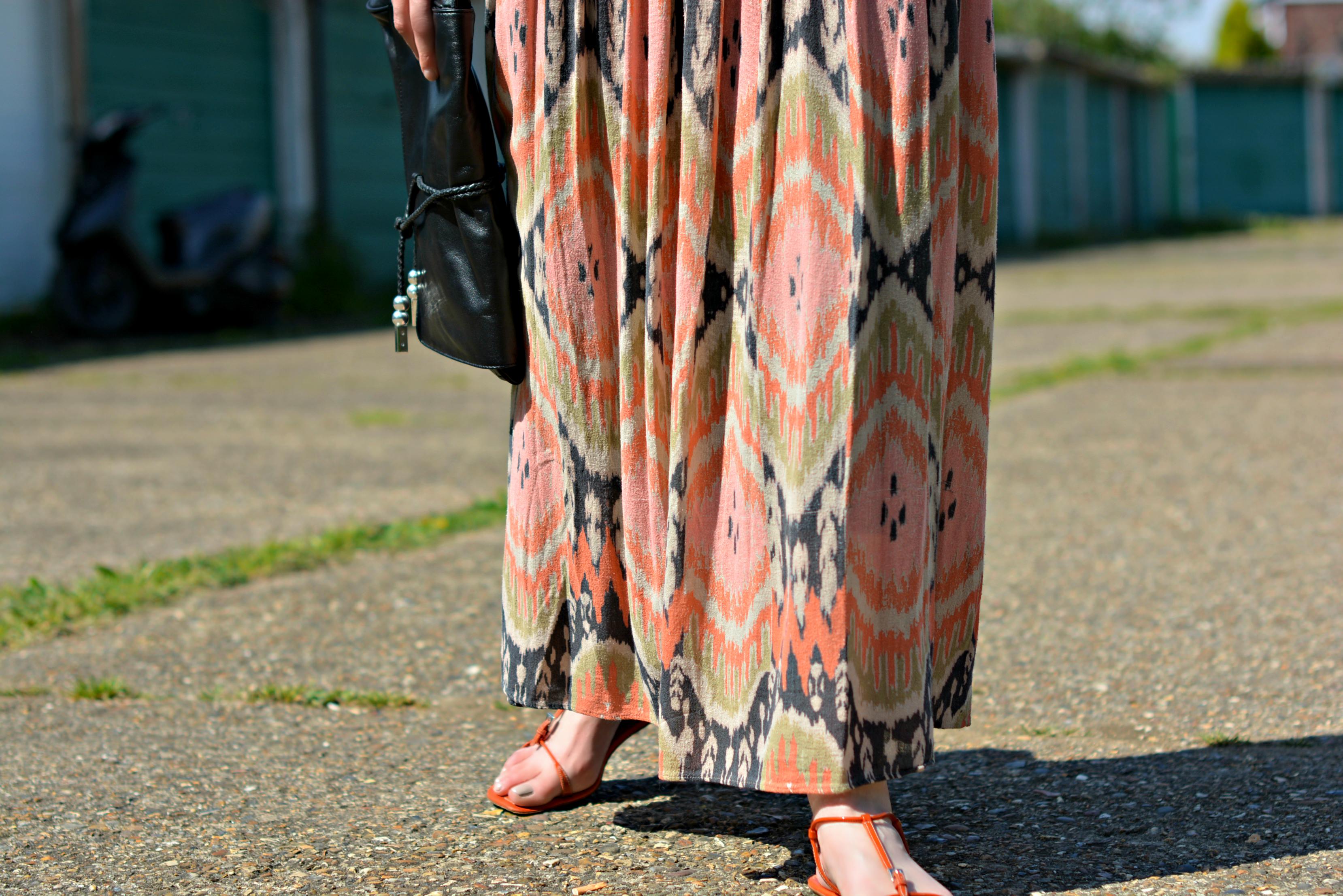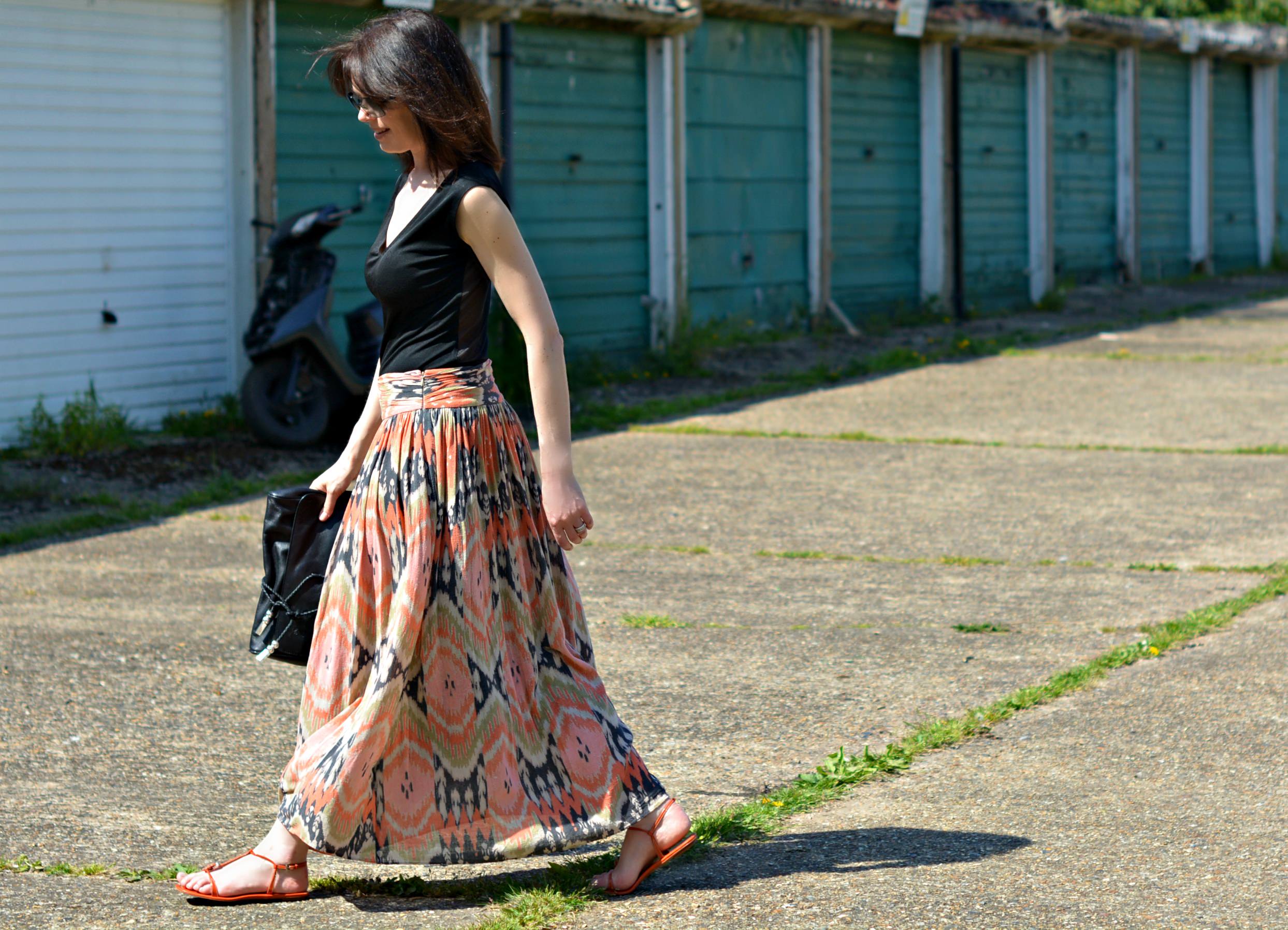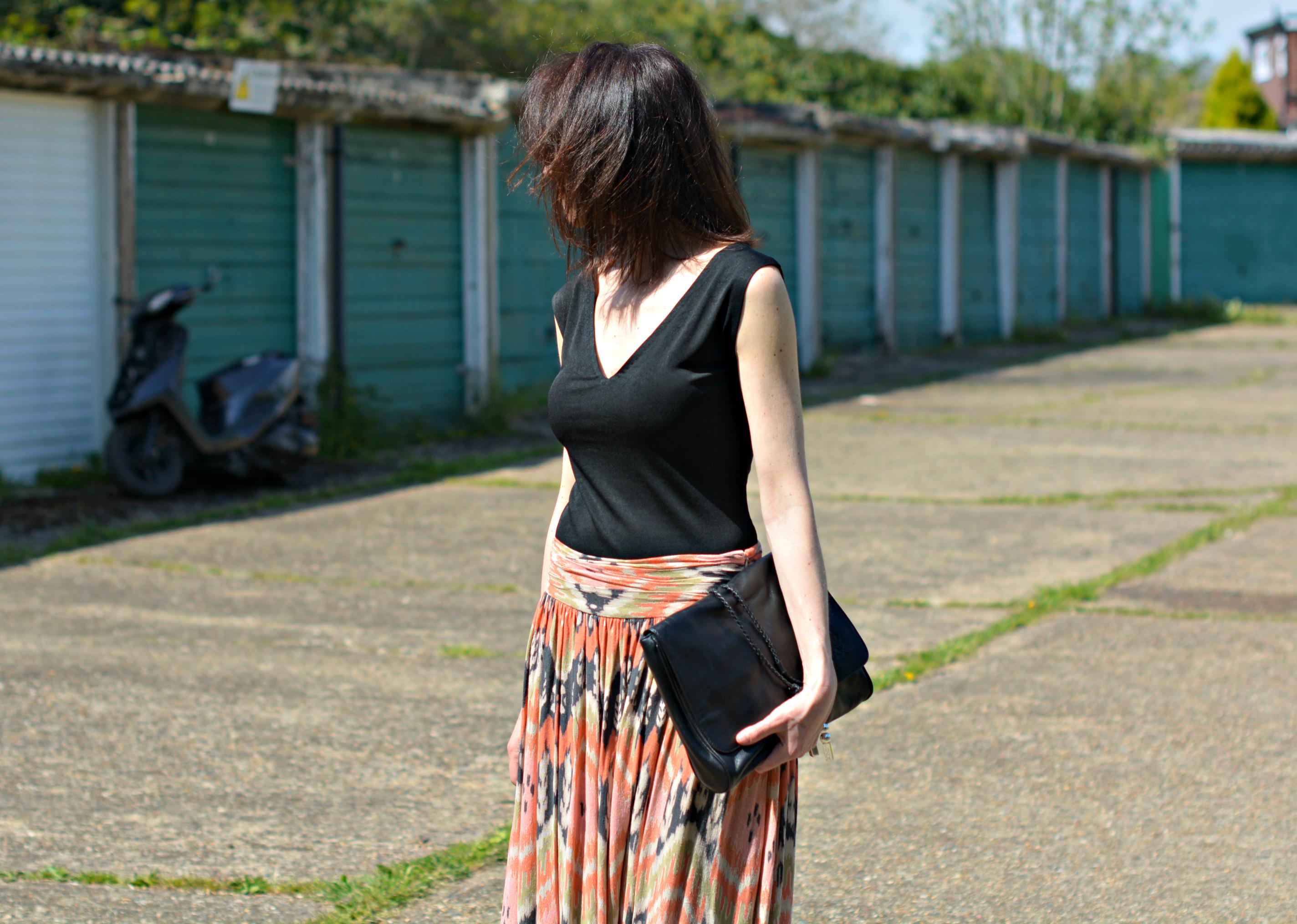 Thanks for reading my rant – love you guys, Mx