You're probably wondering what I'm on about – Shoes for life, what's she on about? Don't worry I'm not trying to get you to donate to a shoe charity or anything like that.
I just wanted to talk to you about a problem we have called FAST FASHION. It's a relatively new issue & phrase come to think of it. Although I'm certain you've all heard it by now.
Basically we buy too much. We're demanding more cheap stuff to buy every season keeping an estimated 40 million workers in appalling conditions on pathetically low pay. Moreover, disposable fashion directly encourages child labour. I realise this is such an unpalatable thought it beggars belief, however that doesn't make it any less true. And yes brands do actually lie about it!
Additionally there is enormous harm perpetrated to our environment which comes not only from the factory waste but also directly from the consumers themselves.
Being cheap these garments tend to fall apart pretty quickly & wash badly rendering much of it to landfill & not charity shops as people like to think. Not limited to clothing & textiles sadly the same can be said for shoes, handbags & accessories.
Only recently a friend pointed out her new season Matalan sandals were looking worse for wear. "Oh well they were cheap" Isn't really a clever concept economically let alone environmentally. It just doesn't cut it any more & this cavalier attitude to throwing away something that's literally weeks old is hurting our planet – Badly.
Looking around our lovely leafy neighbourhood it's easy to be fooled into thinking there isn't a massive issue. Just because the garbage man comes every week to cart away our waste doesn't mean it disappears from the Planet does it?
So what can we do as consumers?
That's easy – STOP & THINK before we buy.
Remove the "impulse" from impulse shopping by planning what you'd like to have in your wardrobe. When I started buying my own clothes as a teenager I did exactly that because I literally had no other choice. My paycheck was far too small to be wasted & I certainly didn't have a credit card so everything was meticulously thought through. I had to ensure everything I bought could be worn with most of what I already owned. Crucially the item had to suit several occasions or be adaptable to change.
This way of thinking unwittingly furnished me with many wardrobe staples that I still own & most importantly, wear to this day.
Who cares if you wear the same dress to two different weddings? Try changing shoes & accessories as I demonstrated here. Trust me, nobody will notice or indeed care. I'm not suggesting for a moment you should take the joy out of fashion either. Working out what items you need to give your wardrobe cohesion & a lifetime of outfits is terrific fun!
Not only that, coveting the more expensive items gives them true meaning when you do eventually make that dream purchase.
I love the #30wears campaign Livia Firth started last year. Stemming from The Green Carpet Challenge where Livia dresses only in ethical/sustainable clothing on every red carpet throughout her husbands award season. You can read more about that in Vogue where she documented each event.
Inspired, many designers such as Sergio Rossi, Chopard & Erdem have begun to take up the challenge to create Green Collections.
However it isn't only high-end Houses taking responsiblity for making a change. Big businesses such as Marks & Spencer with Plan A & Kering are also working hard to give us sustainable fashion.
Still not convinced? Please take a moment to view this trailer…
Now back to my shoes for life
This pair of Prada sandals is the perfect example of what I'm rabbiting on about. I bought them 17 years ago at a Prada store in Italy & as I stated on Instagram, I have long since forgotten the price. They were clearly rather expensive though, as you can see the detail & superior quality has remained in tact. Yes I do take care of my shoes (read this post for how) although I'm certainly not so precious that I won't wear them. These shoes have seen a lot (A LOT PEOPLE) of action over the years, actually I wore them with this dress many times.
When I'm contemplating my next shoe purchase here's how it will play in my head.
1. What will they work with? Is the colour right for my collection?
2. Do I already have a similar pair? Am I doubling up on this colour/style?
3. Are they comfortable? Sturdy/well made, come with spare heels?
4. Is the style classic & timeless or quirky?
All of these questions come under one umbrella labelled How many wears? If it's more than 30, Livia says you're good to go & I have to agree. How many wears has this Prada pair given me? Hundreds!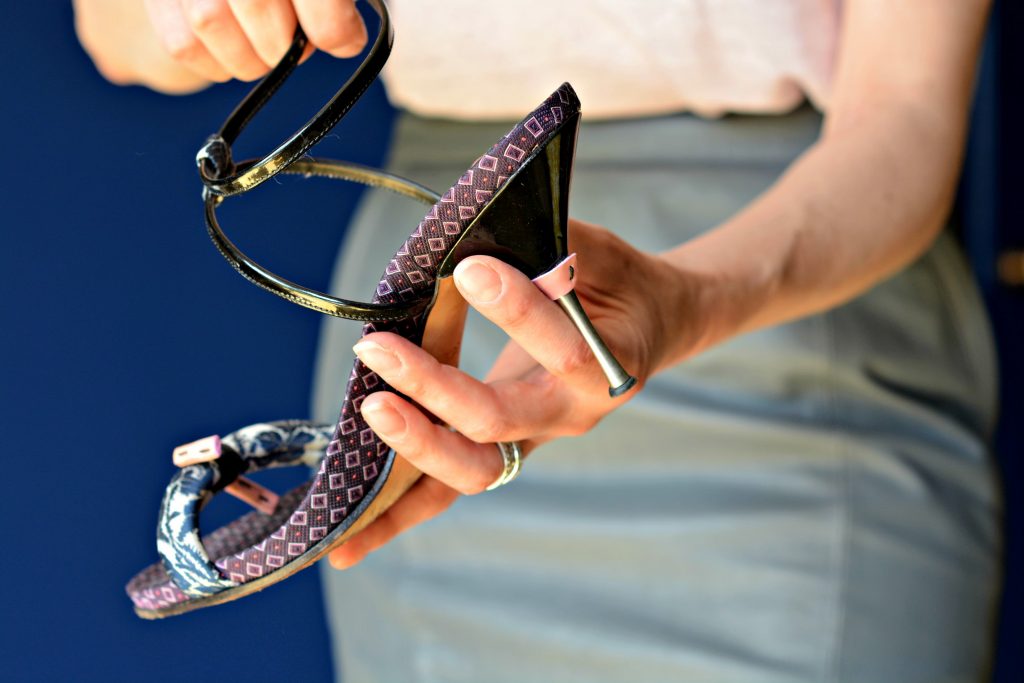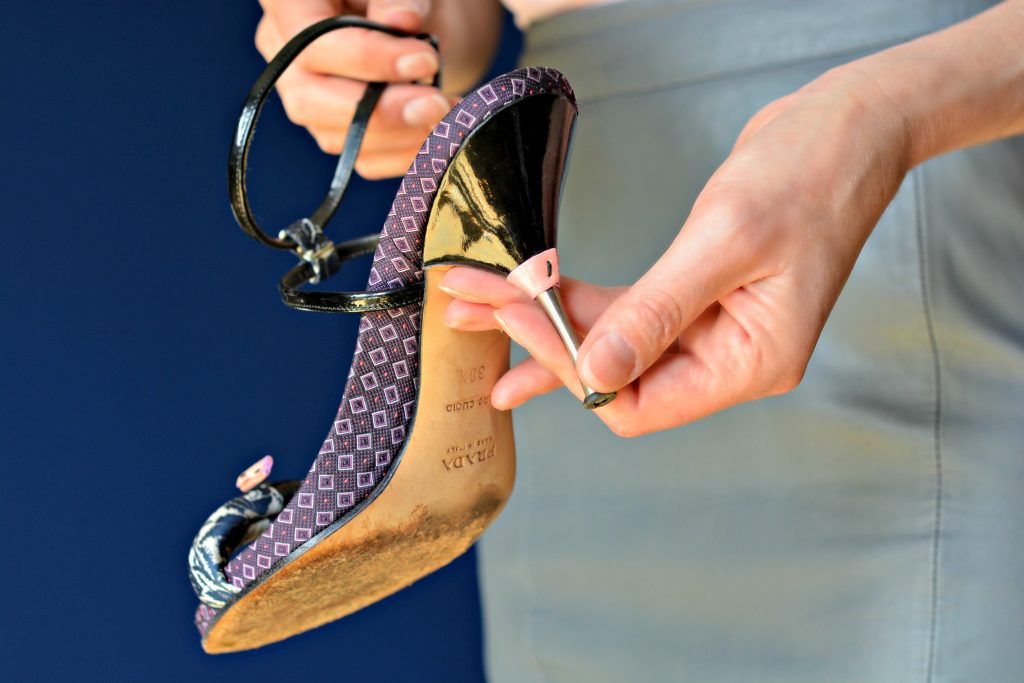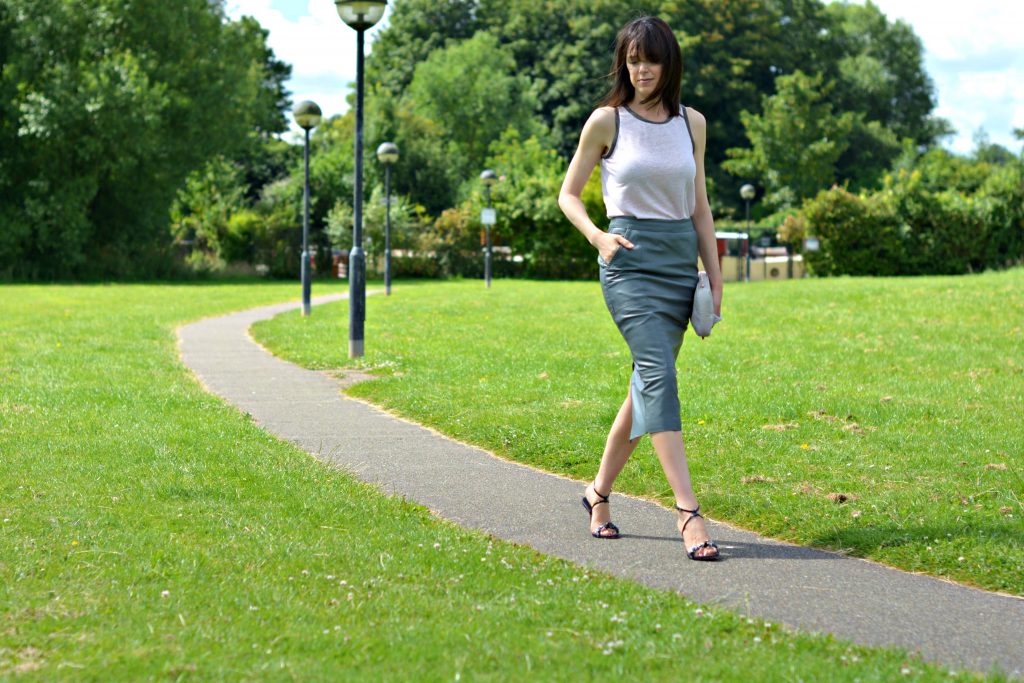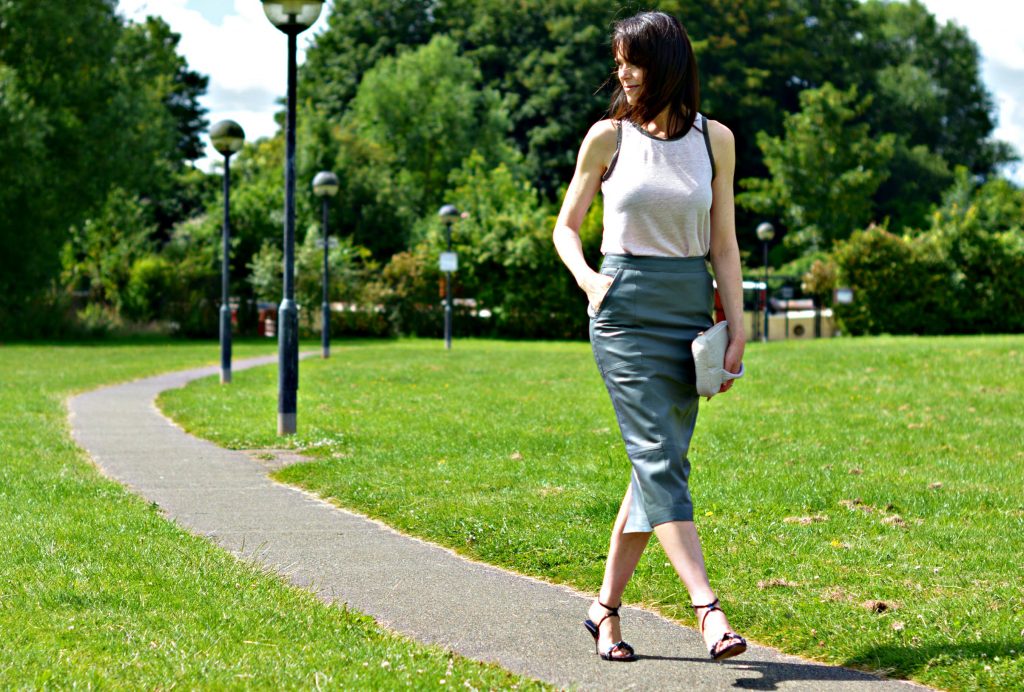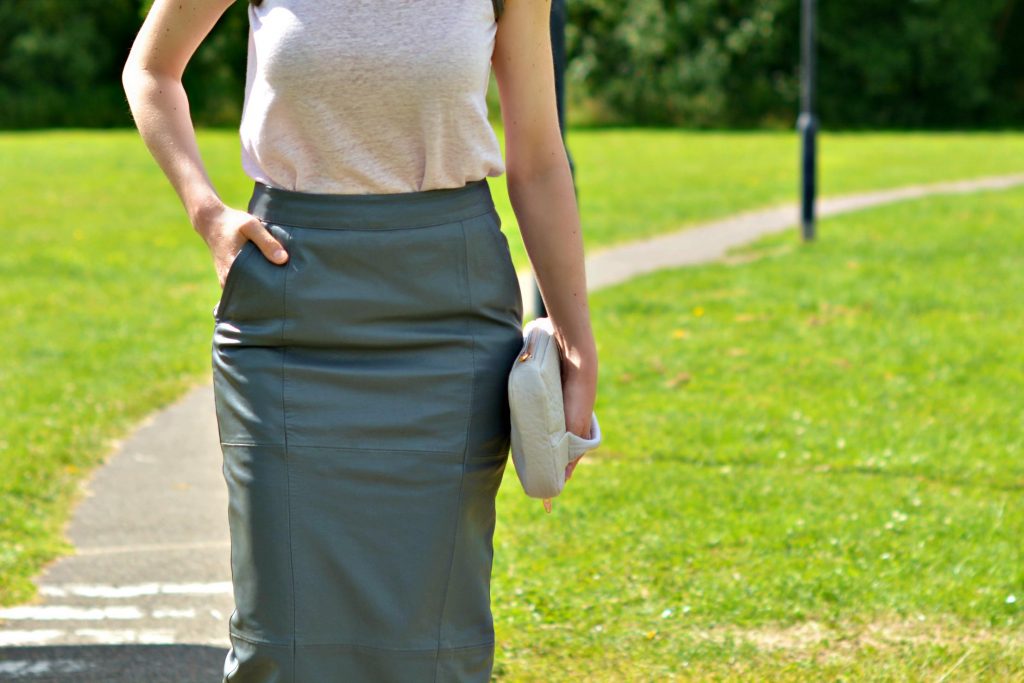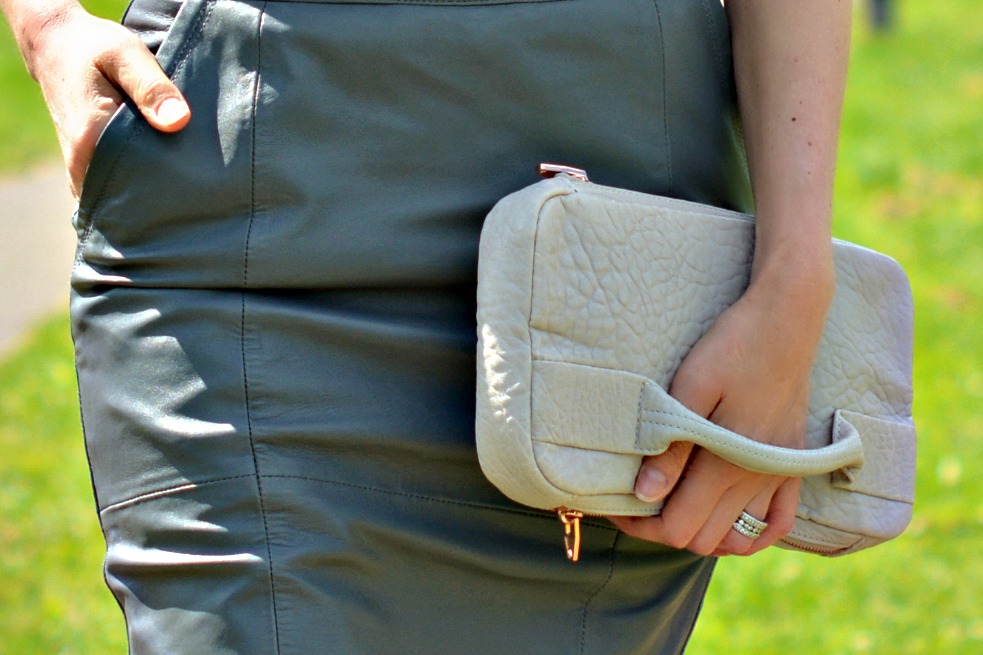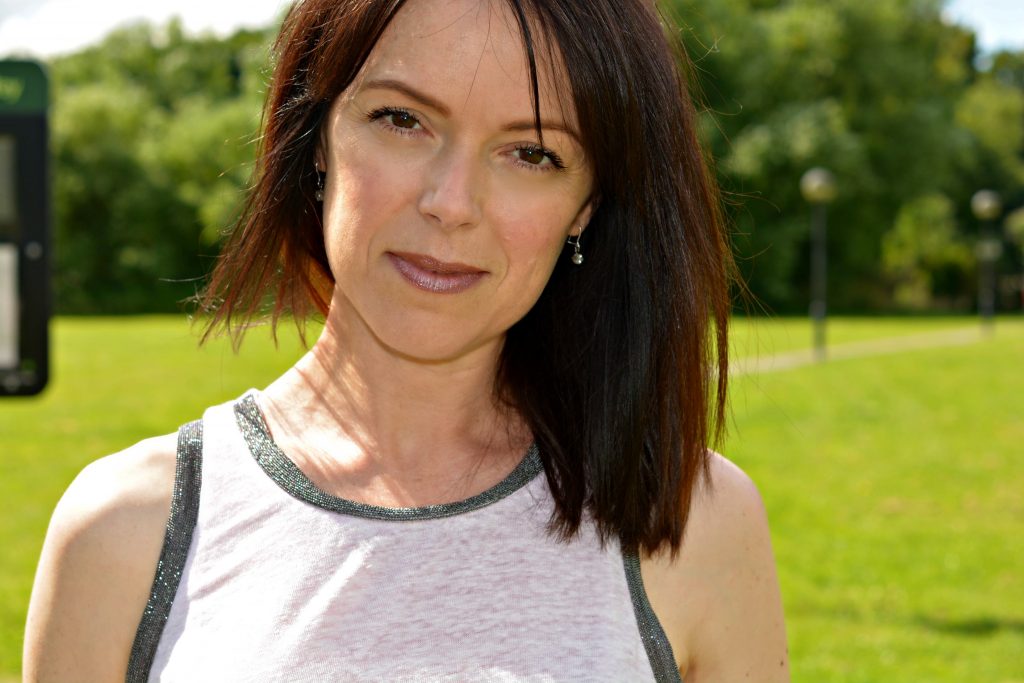 So what do you say? Are you with me?
For more information on Ethical Clothing check out the excellent post written by Liz of whatlizzyloves.
Of course another brilliantly clever way to shop is simply to wait for the sales. Sure it can be a lottery although on the other hand how satisfying is it getting that designer piece for a fraction of its original price? For example have a look at the Ted & Muffy sale right now where you can nab these gorgeous tan ankle boots for £45 down from £180! Every wardrobe needs tan ankle boots right? They are always in style & you can't do better than this for quality or price wink.
My advice is buy your boots in Summer ladies!
Thank you so much for reading. I really appreciate this forum, without you I'm just telling myself off! Heeheehee
love, Mx