When the children were little I steered well clear of anything white particularly jeans. However now that they're not hanging off me so much & are at school all day I'm getting back into wearing all white. Although I must add the fact that we now have a dog has thrown a spanner into the works slightly. When I walked through the door after shooting today's outfit the little shit love excitedly jumped up on me!
Let's not dwell.
This is the Blazer I bought for The O40Co challenge which I realise you've only just seen however when my Ted & Muffy shoes arrived yesterday I knew what I had to do.
An all white outfit was screaming to be styled, I mean how retro is this? It had to be done & it also got me thinking that perhaps it's a tricky one to pull off after a certain age.
How to wear all white when you're over 40?
For these whites there's an obvious discrepancy in tones so I chose my Markus Lupfer T-shirt that is the same white as my The White Company skinny jeans. The T-shirt has the faded word Muse on it which breaks up all the whiteness just a little. I don't want to look like the local Dentist has popped out for lunch hehehehe.
The Blazer is more of an off-white although I really don't think that matters do you? Because the Tee & jeans are the same I get away with it. Here is another white Blazer from Marks & Spencer that would also work well for this look if you like a longer line to cover your butt.
It's important to punctuate this look with a strong primary colour or black. Obviously I'm doing black on this occasion because of my fabulous new shoes but red & blue work equally well. Also take a look at this pair in hot pink.
By the way I like my sleeves down this time because it's right for a smarter look.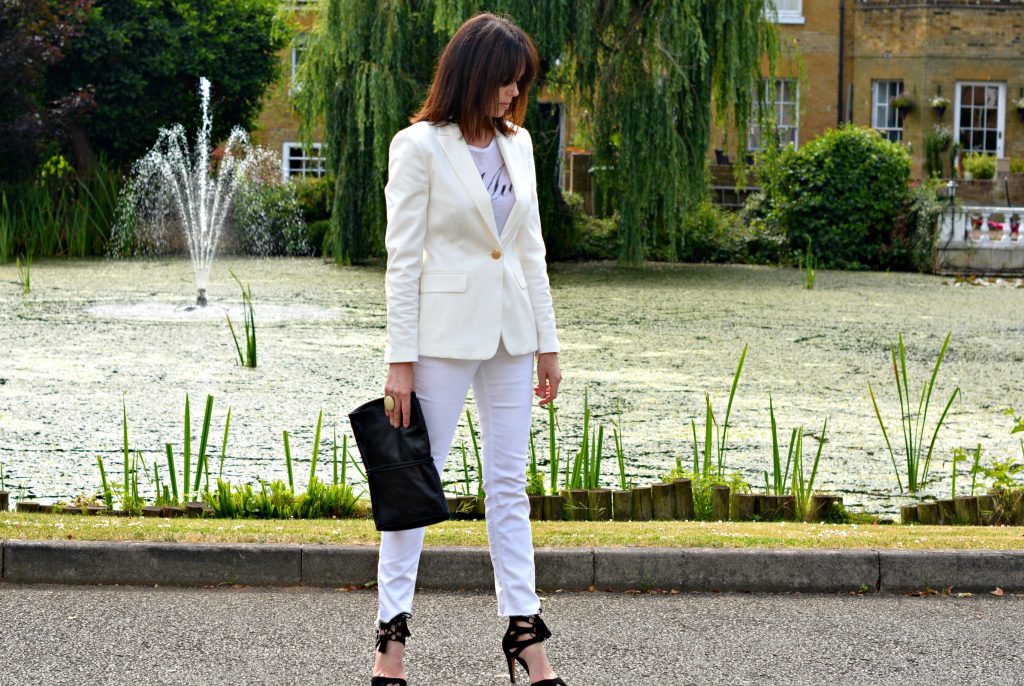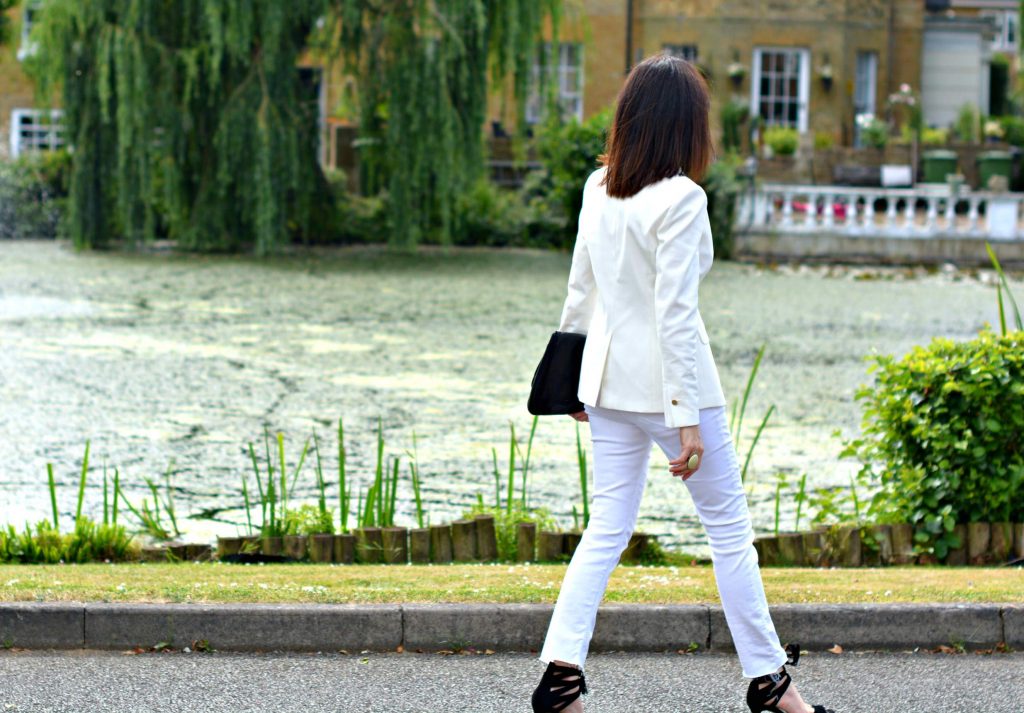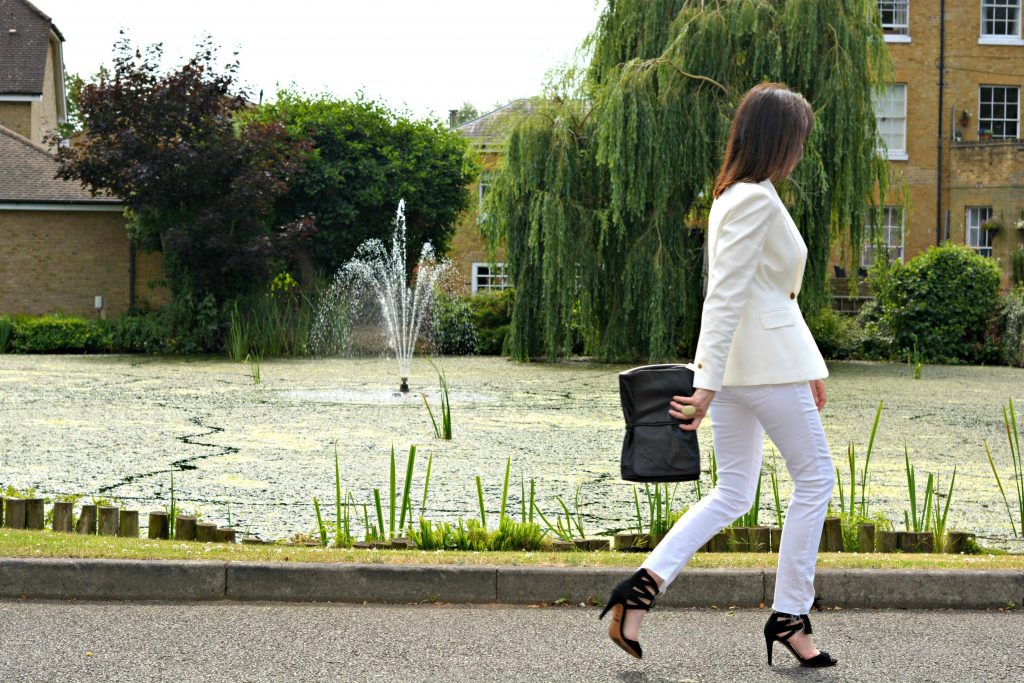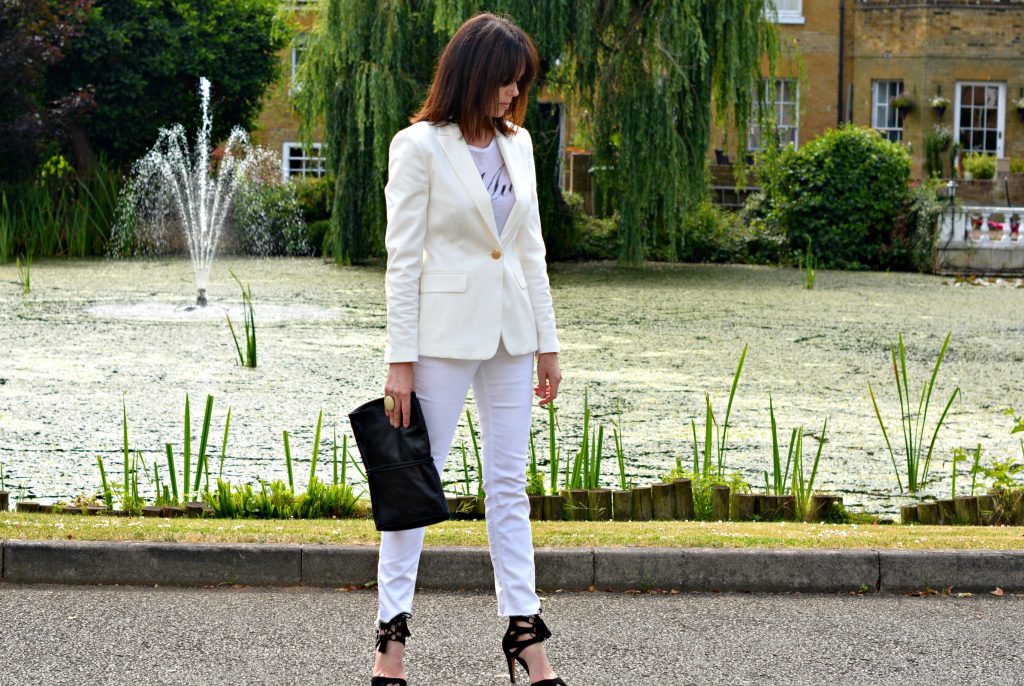 I'm already a fan of Ted & Muffy boots
You can read more about them in this post. They cleverly offer custom fit boots & indeed shoes of incredible quality that are actually very reasonably priced. What's not to love? So it's strange that I've never bought other styles of footwear from them but there you have it. That's now clearly not the case & I've upgraded to SUPERFAN!
Let's pause for a moment to admire what they've done here…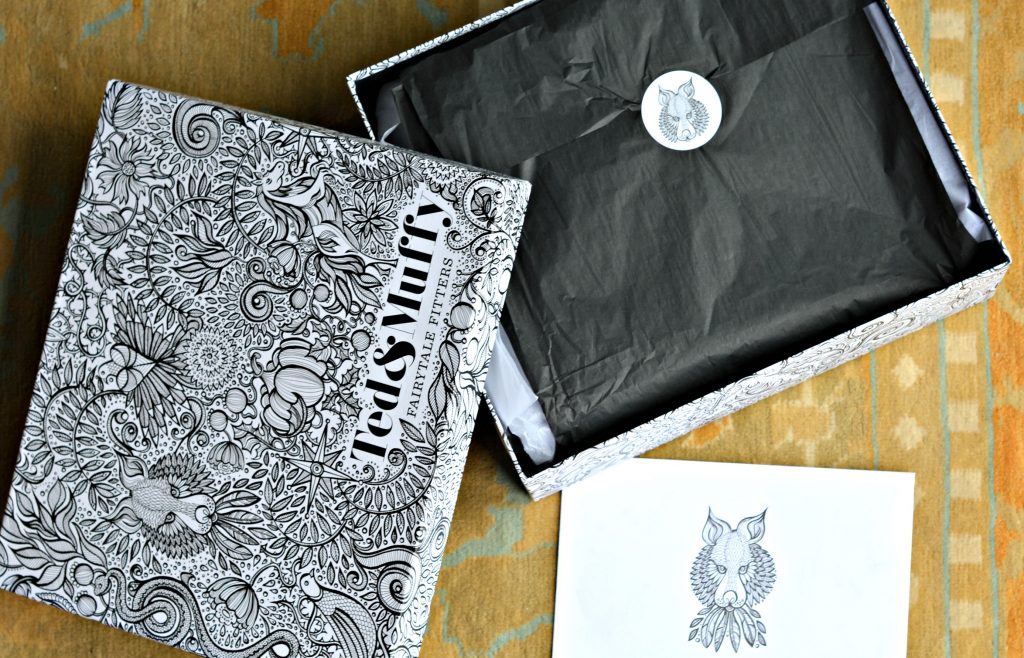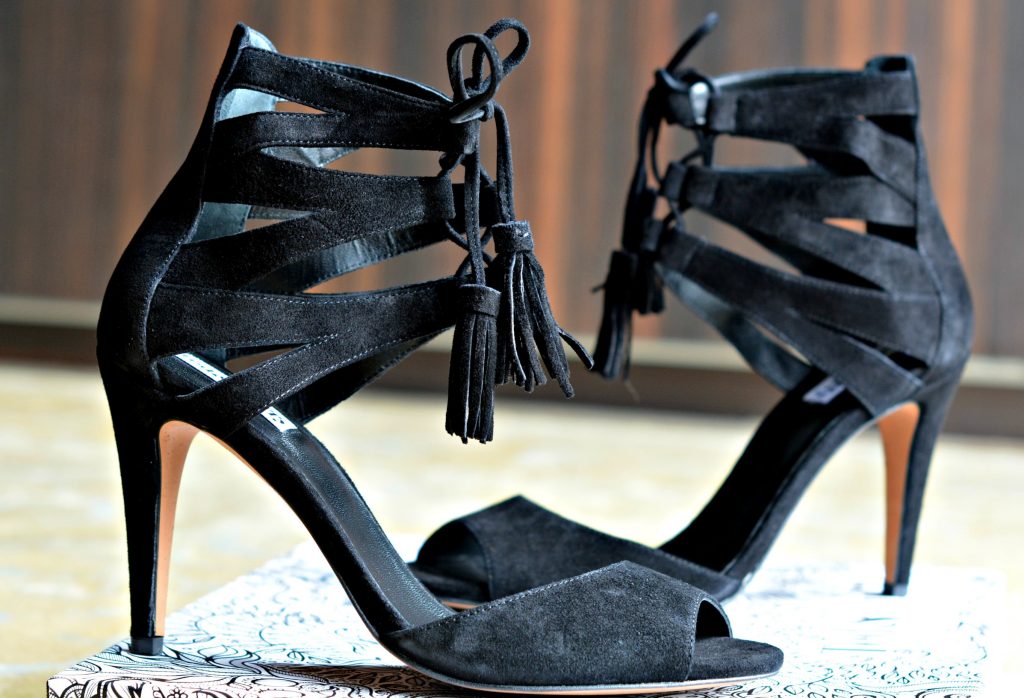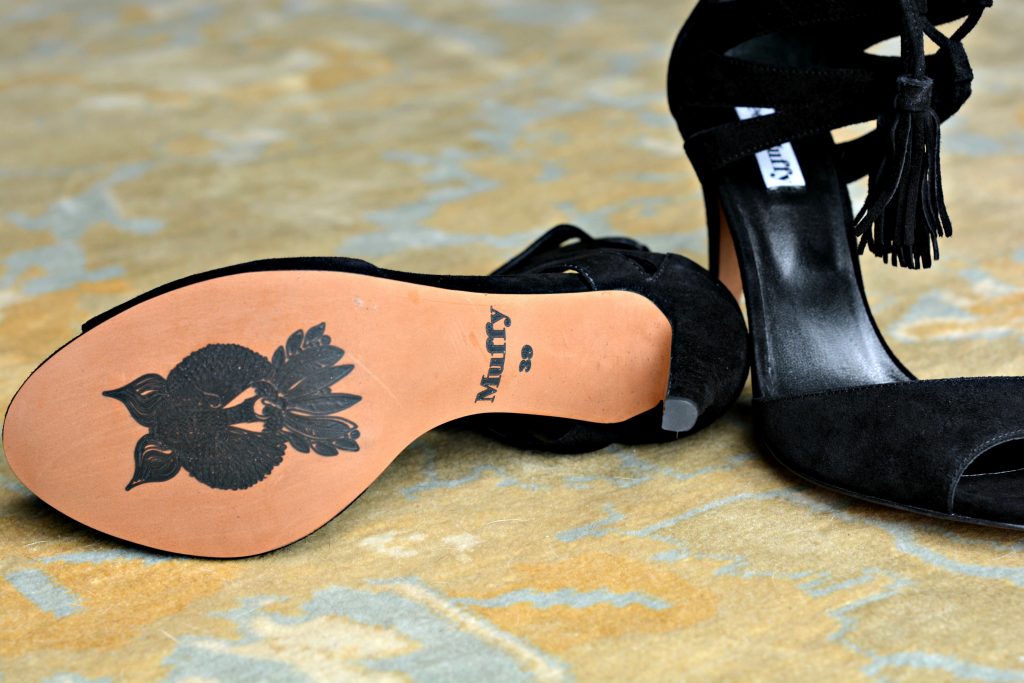 Attention to detail always impresses me
Therefore the Ted & Muffy brilliant boxing blows me away! Unsurprisingly this pretty artwork has magically made its way into Lucia's clutches & she's already begun colouring it in. I also like their wolf logo stamped on the soles – Additionally one shoe says Ted, the other Muffy. It's another nice touch.
Unless you've seen my Instagram you may be thinking that all these extra's must come at a premium? Guess what? Not.
Of course at the full price of £140 they're certainly not cheap although for the comfort alone I'd say that is a fair amount to pay. I had absolutely no trouble running in these this day – When a car came around the corner I raced to rescue my tripod from becoming road kill!
Anyway no, I didn't pay full price because I bought them in the sale for a jaw dropping £35! I KNOW!!!
Unbloodybelievable!
Apologies for all the exclamation marks – I can't bloody help it! It's a disease I think! Arrrggh…..
So my suggestion to you is when you click-through to their website sign up for the newsletter. That way you'll get the heads up on their sales & like me, you may even find your next favourite pair of shoes. Really wanting to use an exclamation mark here.
You'll notice the two pairs of shoes in the carousel below aren't from Ted & Muffy. That's because I wanted to give you other options of the same lace-up cage style in case T&M had sold out of your size. Please let me know how you get on if you do visit their website, won't you? I'm always curious to know how helpful my posts truly are.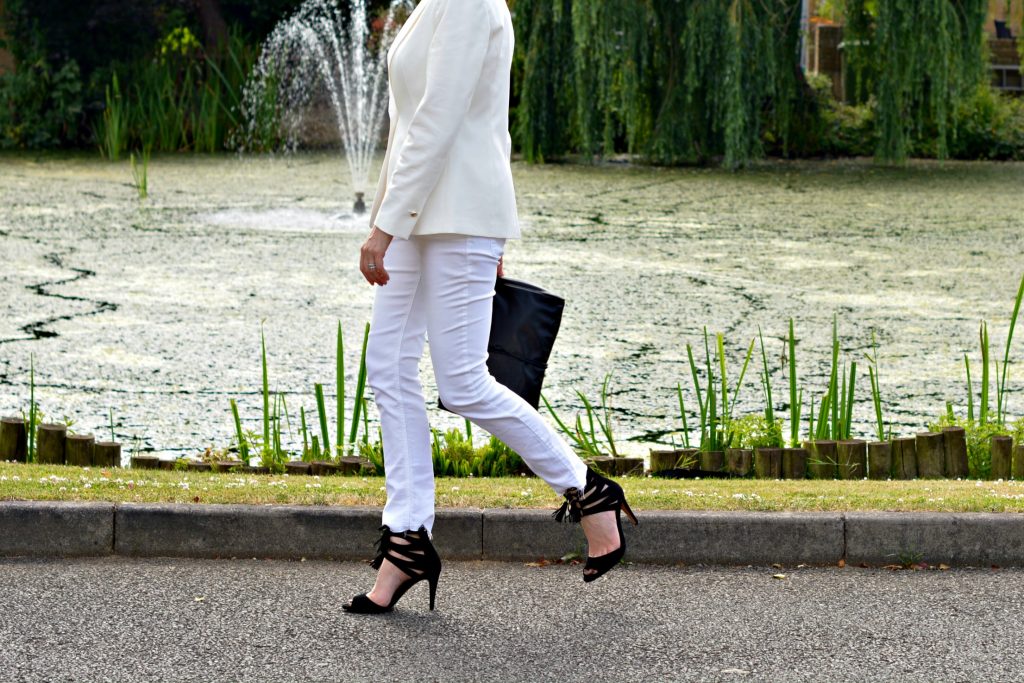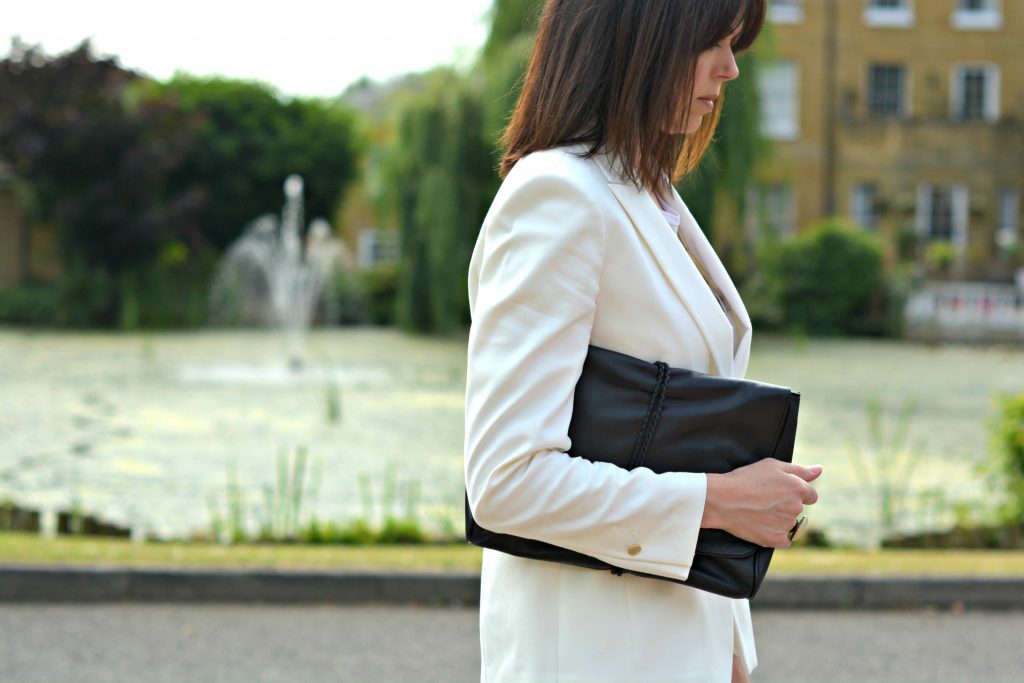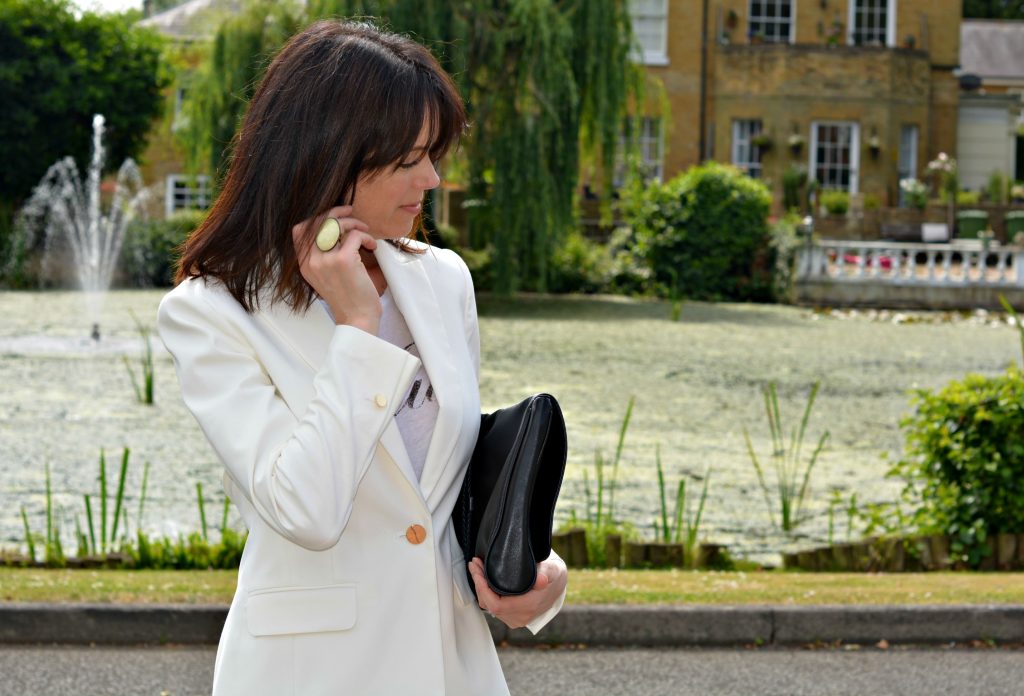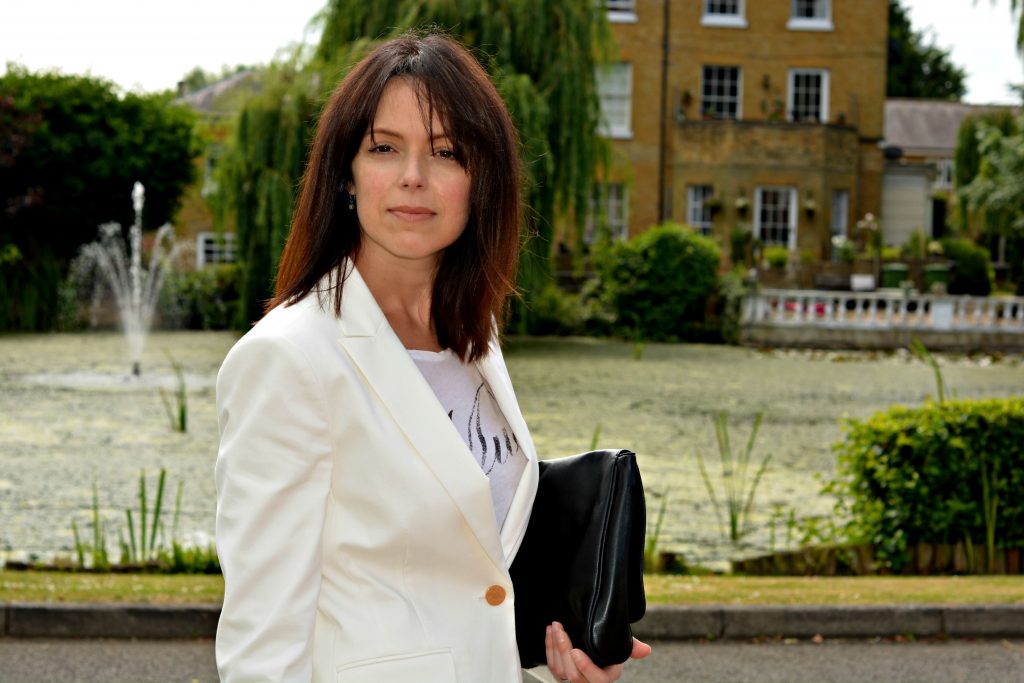 Recently some readers have asked about my skin care regime
Next week I will walk you through that plus a review of the Caudalie Vinoperfect Serum that I've been testing. In the meantime for more info you can go to the Caudalie website via the banner in my sidebar.
If you have any specific questions for said post pop them in a comment here so I can answer as I write it.
See ya,
Mx