6 weeks ago I started using Caudalie Vinoperfect Serum.
Caudalie makes a pretty strong claim to improve & indeed correct pigmentation. Having patches of obvious pigmentation appear on my face periodically throughout my adult life, made far worse during my 3 pregnancies, makes me an expert & a skeptic. I've treated the problem with prescription grade Retin A & resorted to 2 chemical peels over the course of 25 years.
I don't know what causes it although I strongly suspect it's hormonal, & in my case also genetic. Clearly sun damage can be a factor however as I'm quite diligent at protecting my face outdoors I have to admit it's probably now more about natural aging.
Therefore I didn't hold much hope for this over-the-counter product delivering on its promise. However I've recently become aware of scientific advancements using the incredible restorative molecule Resveratrol, found in grapevine stalks. The combined facts that Resveratrol is a key ingredient & Caudalie are a member of 1% For The Planet meant I was willing to give Vinoperfect a fair go.
I waited until now to make my judgement, giving the product a proper chance before I share my honest opinion with you.
I haven't followed the advice of Caudalie to apply the serum underneath my usual moisturizer simply because I know that would be far too much product for my skin. I'd end up breaking out or at the very least with clogged pores. Additionally as I'm testing it in Summer when my skin is at its most hydrated I really don't need to add more external moisture. On the other hand should I continue to use it through Winter that could possibly change when my skin tends to become quite dehydrated over the coldest months.
That said I must add that one can never drink enough water. Obviously you all know that DOH!
So here's what I've been doing
My evening routine is to cleanse with Micellar Water, wait for a second for it to dry then squeeze one dropper worth into my palm & wipe onto my face. The residue I rub over the backs of my hands to give those brown age spots a dose of it too.
In the morning I gently exfoliate with Apricot Scrub in the shower then after I've dried off I apply the one dropper squeeze to my face again. Following that I will either use my BB cream or simply an SPF 50 sunscreen depending on what I'm up to that day. In Summer I also often wear a hat outdoors to further protect my face.
If you're still exposing your face to direct sunlight completely unprotected STOP IT NOW! I mean it people STOP. It's never too late & believe me your skin will continue to be severely damaged by the sun for as long as you allow it.
This goes for sunbeds too, which incidentally I think should be bloody banned. I appreciate a tan as much as the next white person so I get one out of a bottle. Although there's absolutely nothing wrong with pale skin either it's up to you, all I ask is you don't get a SUNTAN. Right lecture over, back to my Caudalie Vinoperfect Serum results…
Overall I am absolutely thrilled with the results from Caudalie Vinoperfect Serum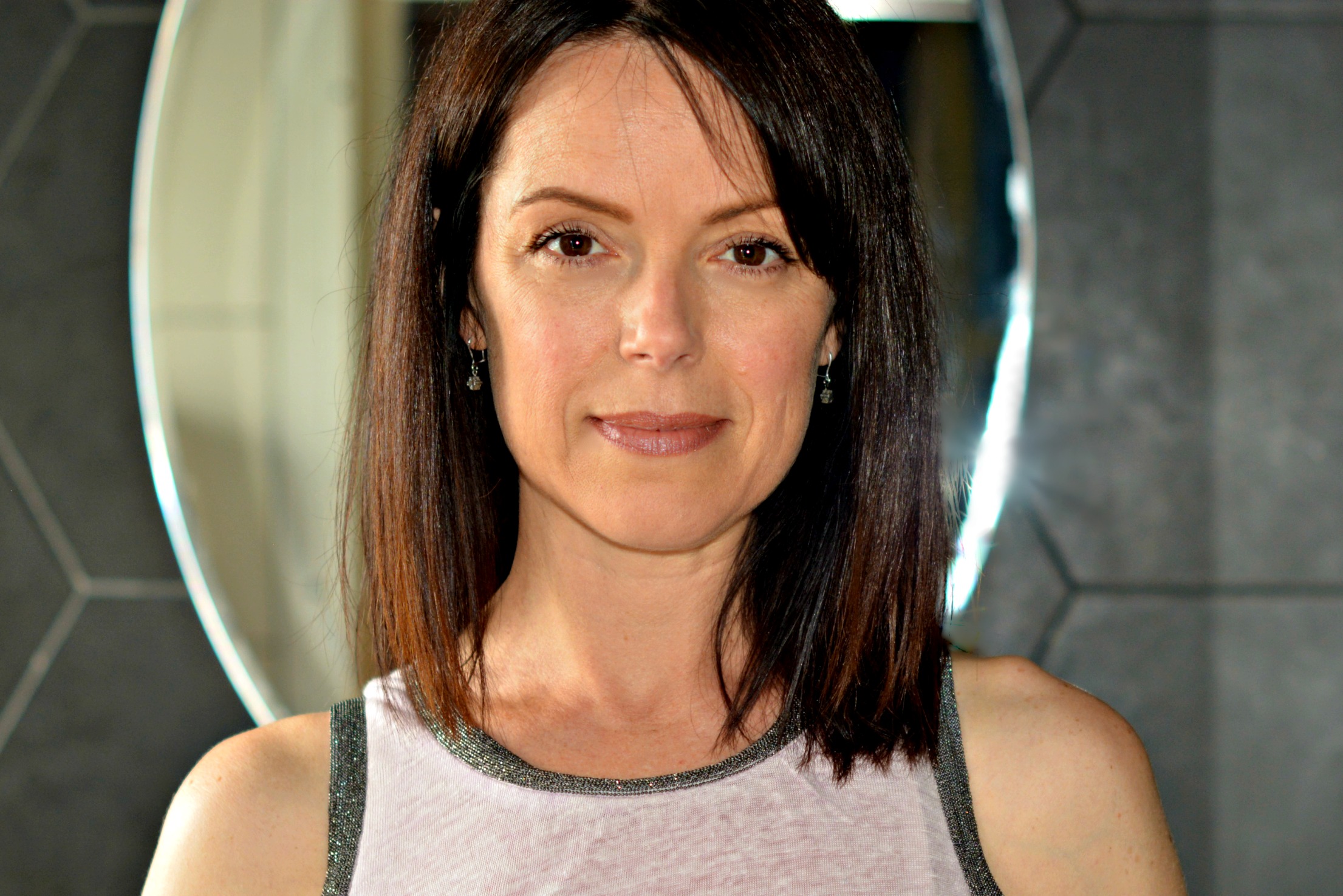 My skin does appear more even
The serum is super light yet not so thin that I need additional moisturizer. You can use your own judgement depending on your skin type – Just so you know I found it completely unnecessary.
I imagine this 30ml bottle will last for some time going by how little I've gone through using it twice daily. Making it excellent value for money at £45.
As I suspected it has not miraculously cleared my pigmentation & to be honest it does annoy me when cosmetic companies make this claim. Pigmentation goes far too deeply into the skins layers for anything so gentle to penetrate or have any dramatic effect. So my existing pigmentation remains to be covered by Kevyn Aucoin concealor, which is fine & acceptable. Although I'd appreciate it if all of these companies would stop saying they can get rid of pigment & indeed wrinkles. We can all do without it right ladies?
I am, however, impressed with my skins texture & healthier glowing appearance & will continue to use Vinoperfect for these reasons alone.
I'm also really interested in trying some other Caudalie products such as this oil. I've had terrific results with Bio Oil over the years particularly in Winter when my skin is dreadfully dry. It may be time to try another oil product & Caudalies outstanding care for the environment make them a conscious first choice for me.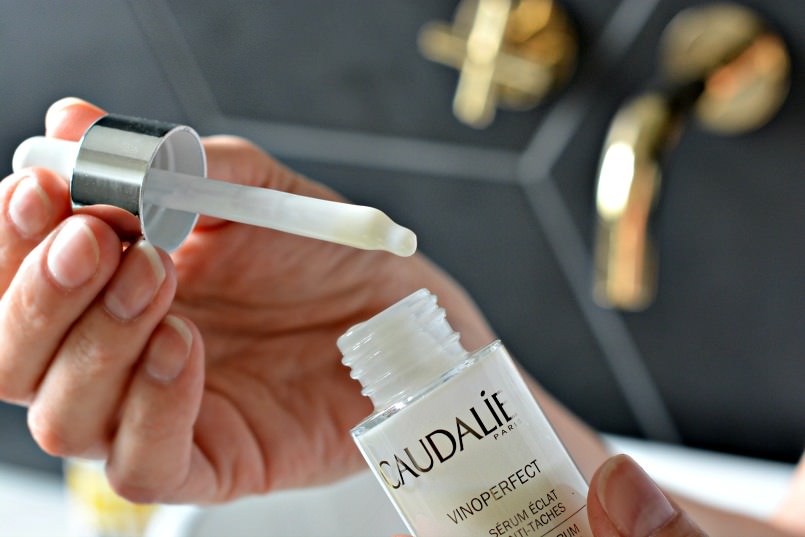 I found this deal, click the image above for a free Micellar Water with purchase.
If there is anything specific you'd like to know about my experience using Vinoperfect please let me know in the comments box below.
Bye for now,
Mx