The shirt dress is a noteworthy & unique wardrobe staple as it comes in many manifestations. Put simply it's a brilliant piece for those days when I don't know what to wear. Worn on its own or over trousers in cooler months, paired with sandals or boots, practically anything goes with a shirt dress!
I have a few different styles including this one from last weeks post however I've always had my eye out for the perfect pinstriped shirt dress.
This business shirt style dress has eluded me until recently when I noticed La Redoute had one in their sale. My interest was piqued due to the darts strategically placed at the waist, I figured it'd be flattering (see that?) & the side pockets – Gotta love pockets in a dress, yes?
I was right to buy this particular pinstriped shirt dress!
Indeed it has genuinely exceeded my expectations. The fit is true to size & the darts are exactly what it needed for a classic finish rather than a straight up & down shirt dress that can look a little like a nightdress if you're not careful. Obviously this being on sale will limit available sizes so I've scanned the internet for a few other likely contenders, just in case you miss out.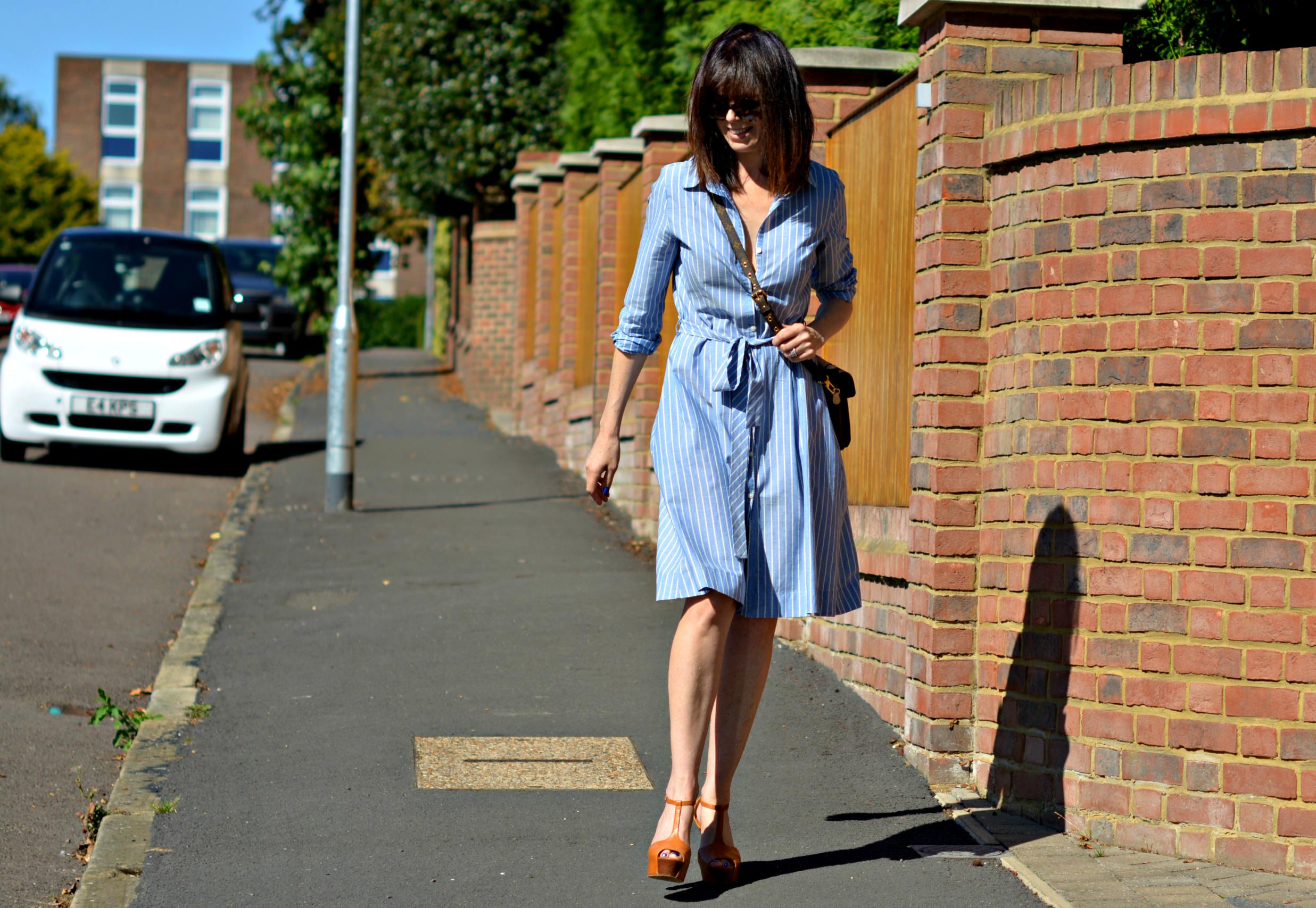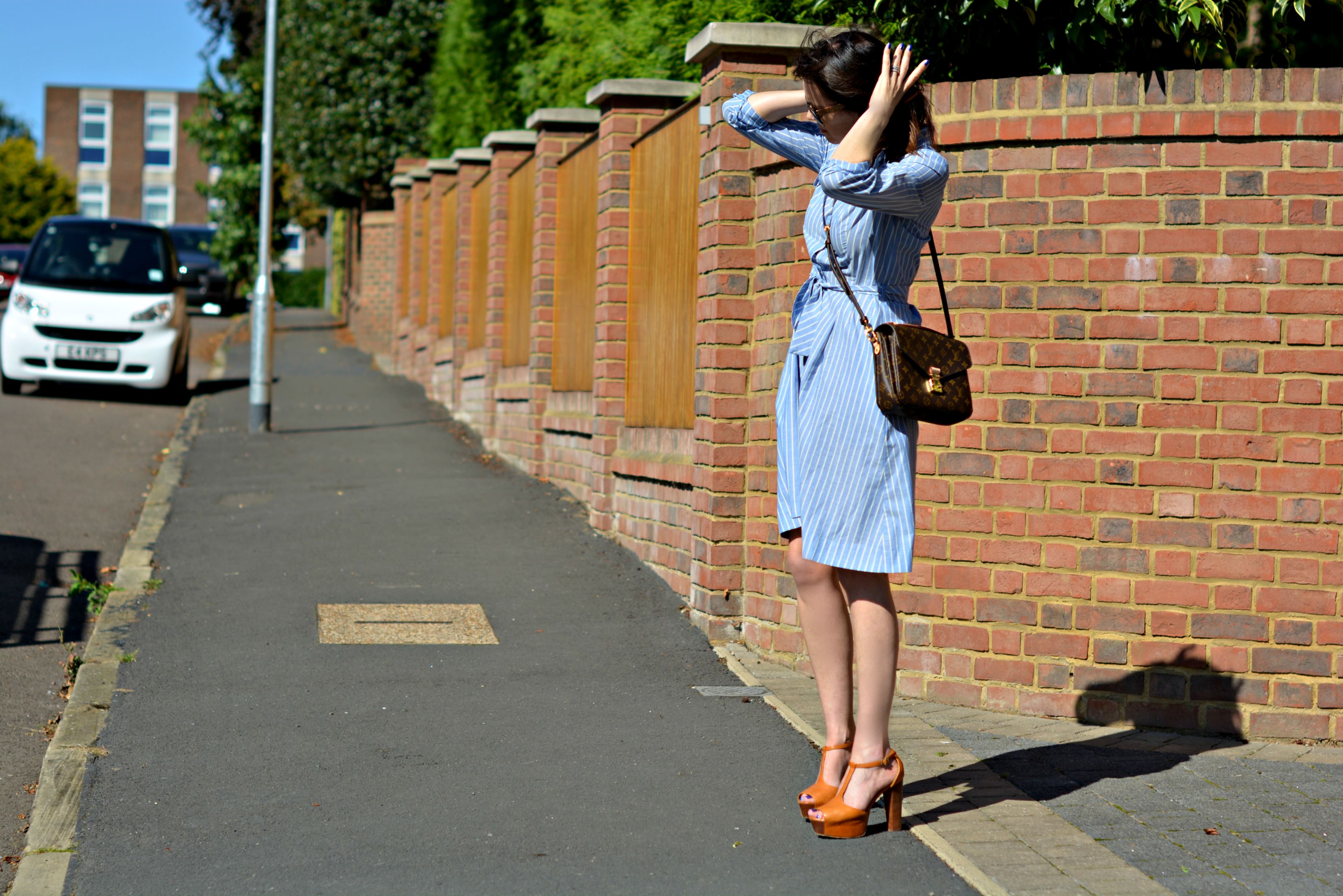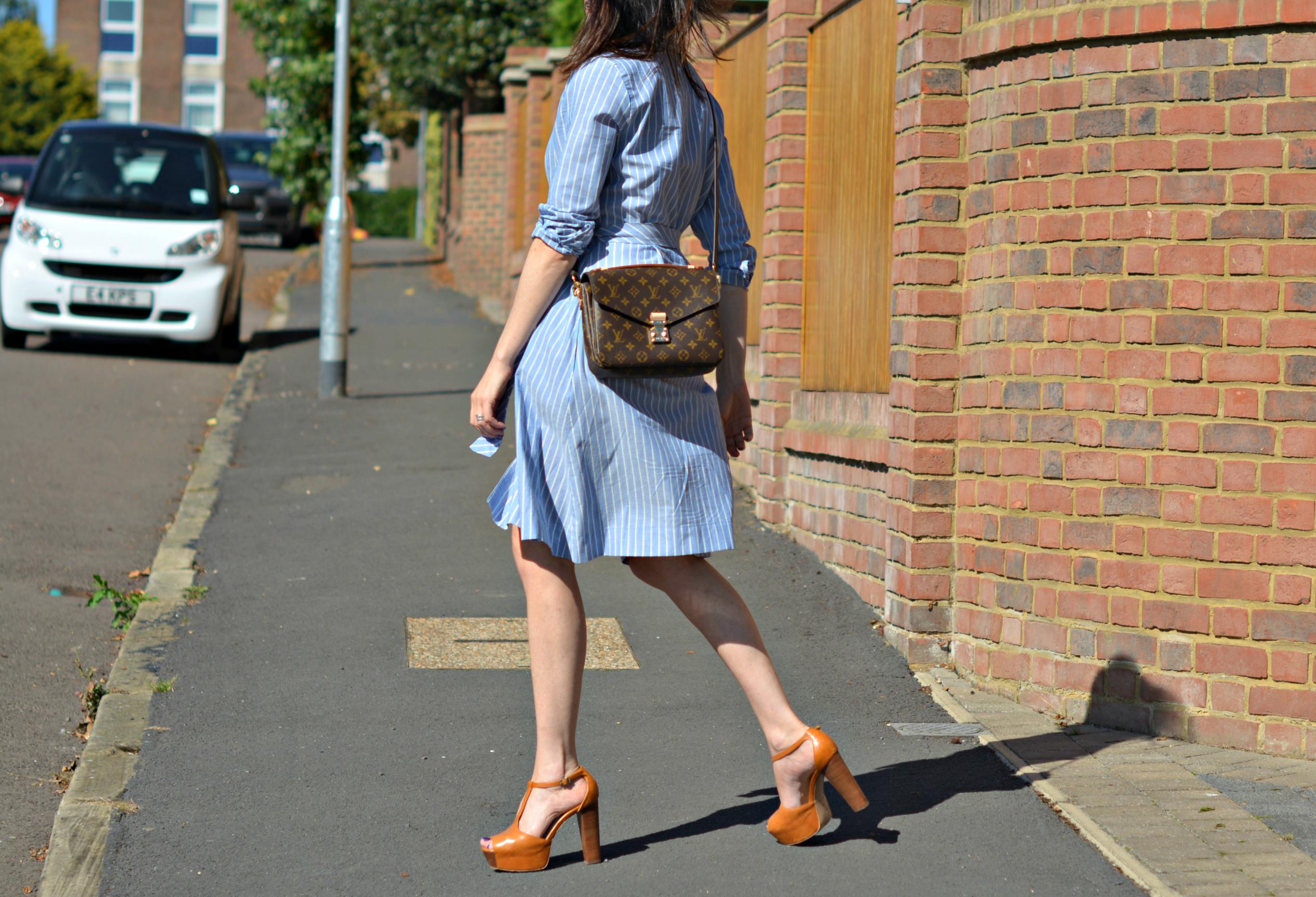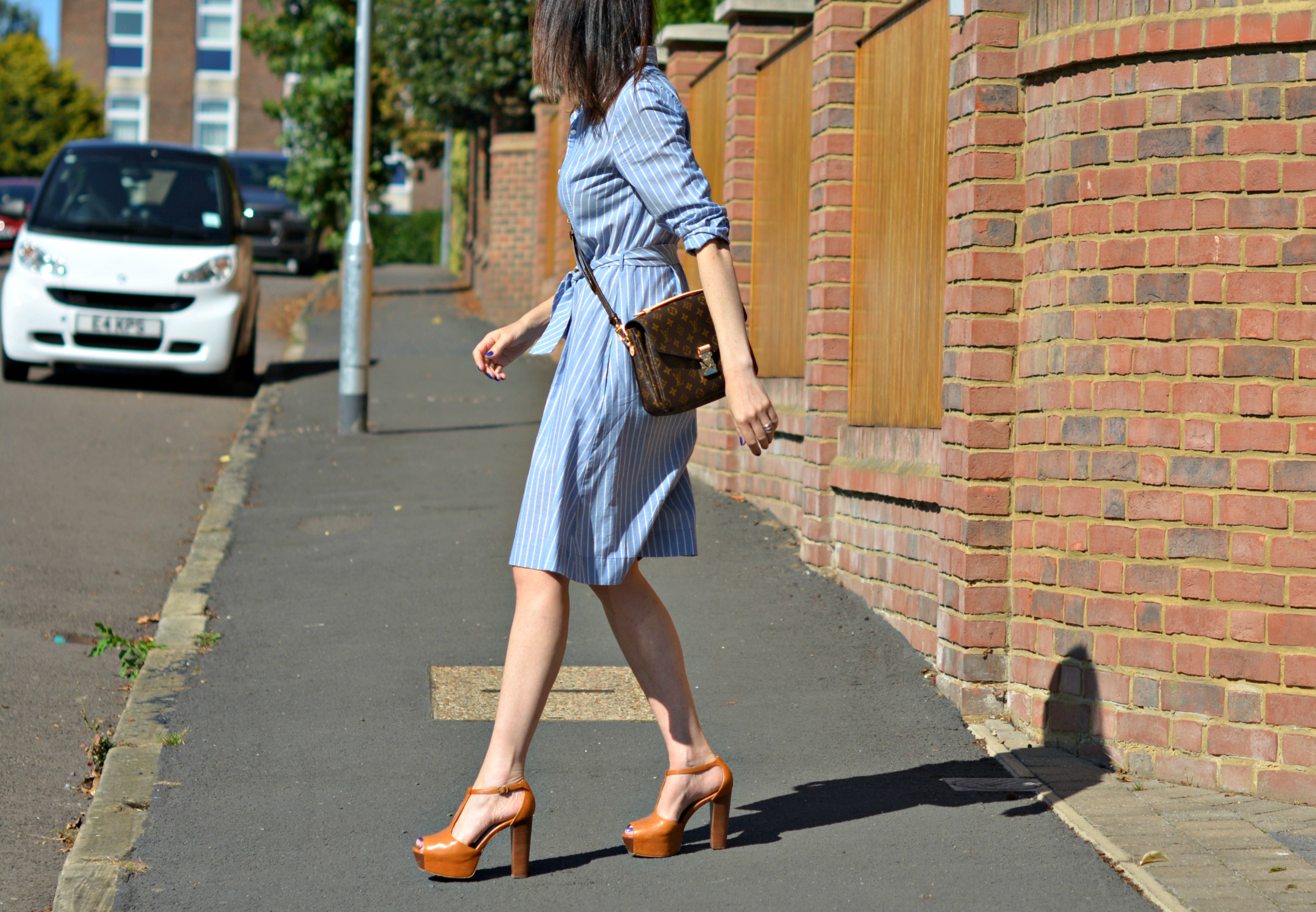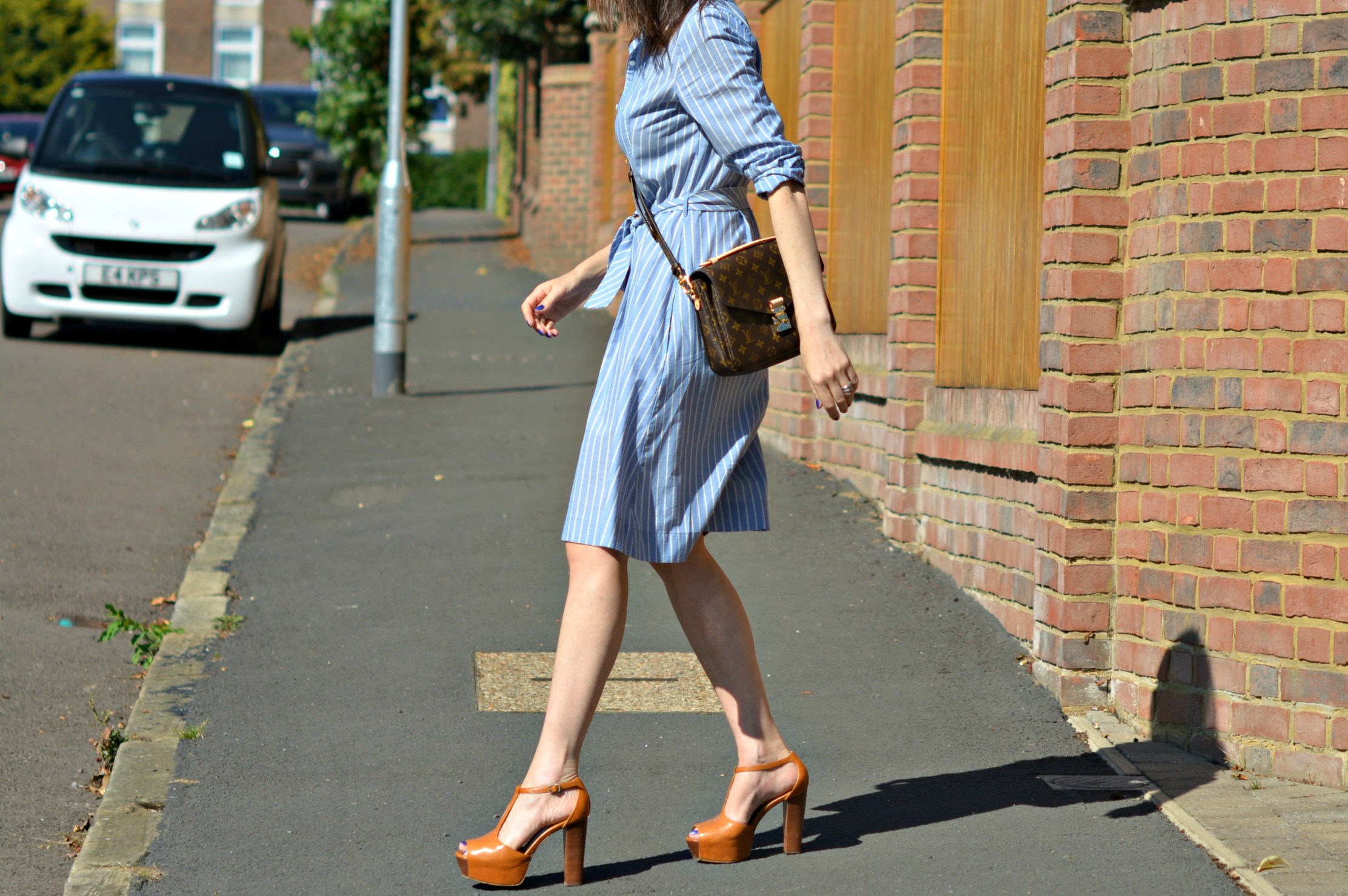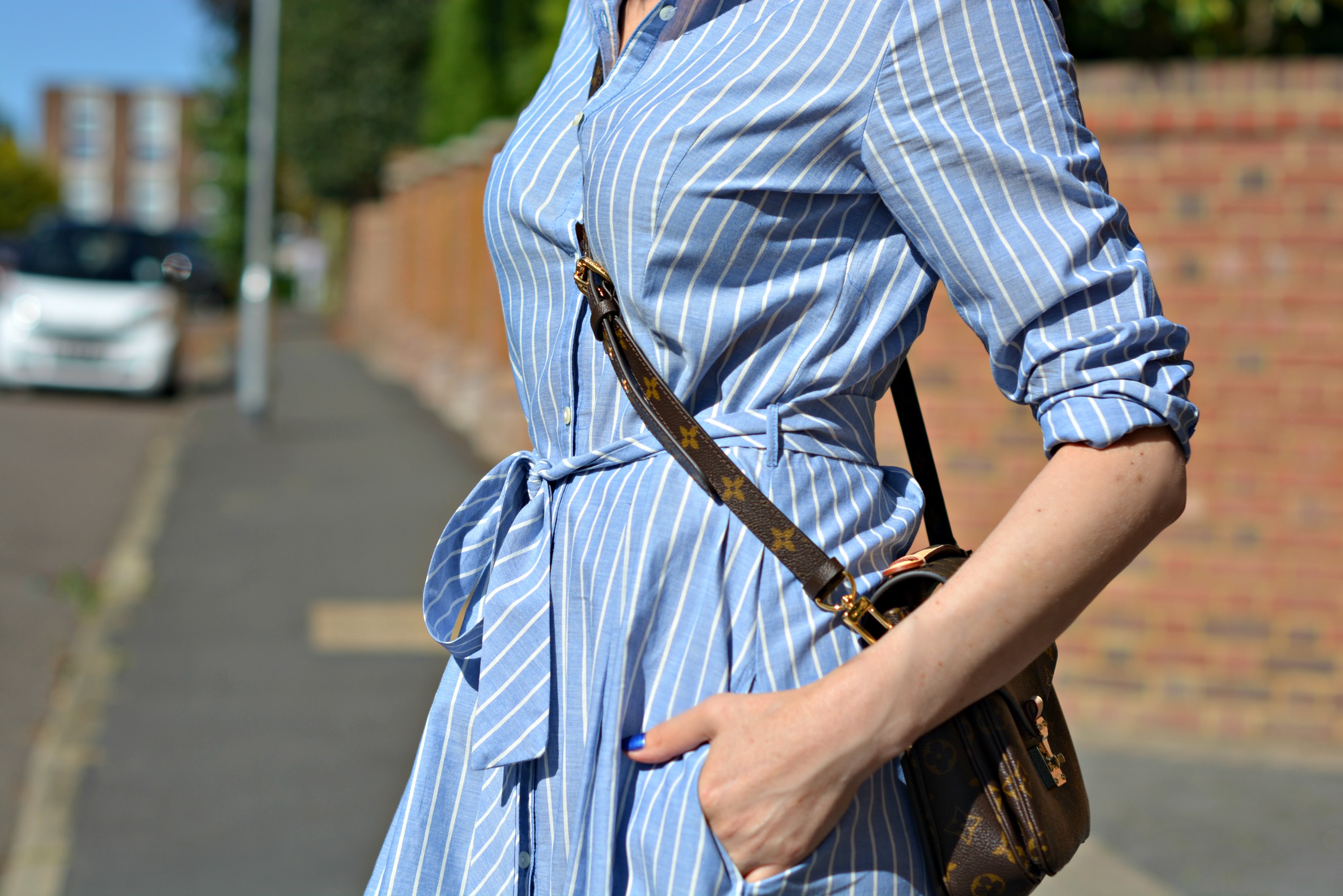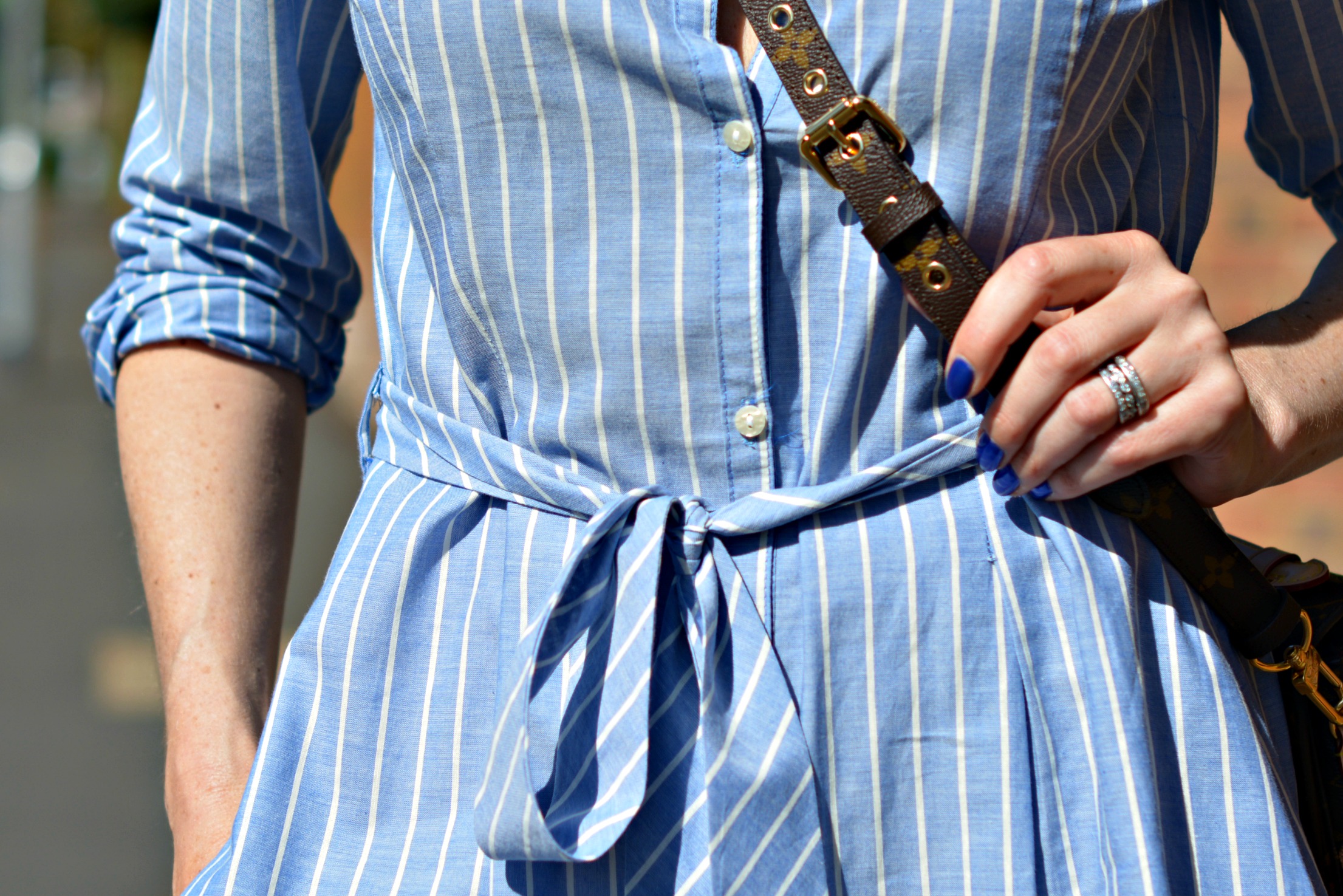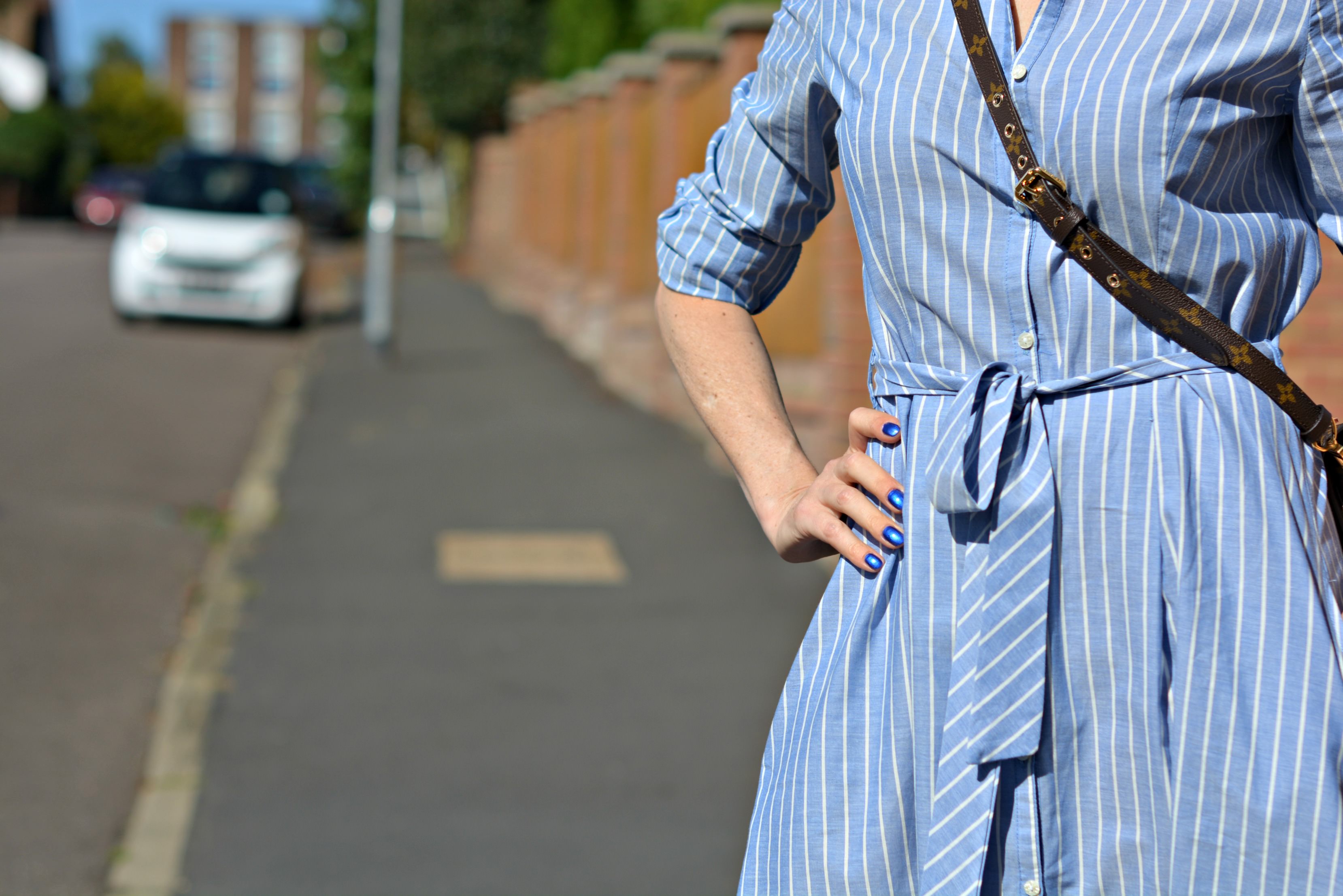 I have already worn this dress 3 times!
I only bought it just over a week ago… I'm seeing many ways to style it in the future, so far I've worn it with my gold havaianna flip-flops on the school run & to a Blogger Brunch with my fabulous pink T-bar flats that are a dupe of the Valentino Rockstuds here.
Todays outfit post was forced upon me by the recent acquisition of the A-MAZE-ING Louis Vuitton Metis Pochette! I'll delve more deeply into that scenario another time.
Anyway…
Paired with my veeery old Chloe vertiginous platform T-bar sandals & Prada tortoiseshell sunnies. It was a super quick shoot to publish this for you before La Redoute sold out. Luckily I did have time to find some gorgeous tan heels for you to check out. The Sweedish Hasbeens are a particular favourite of mine.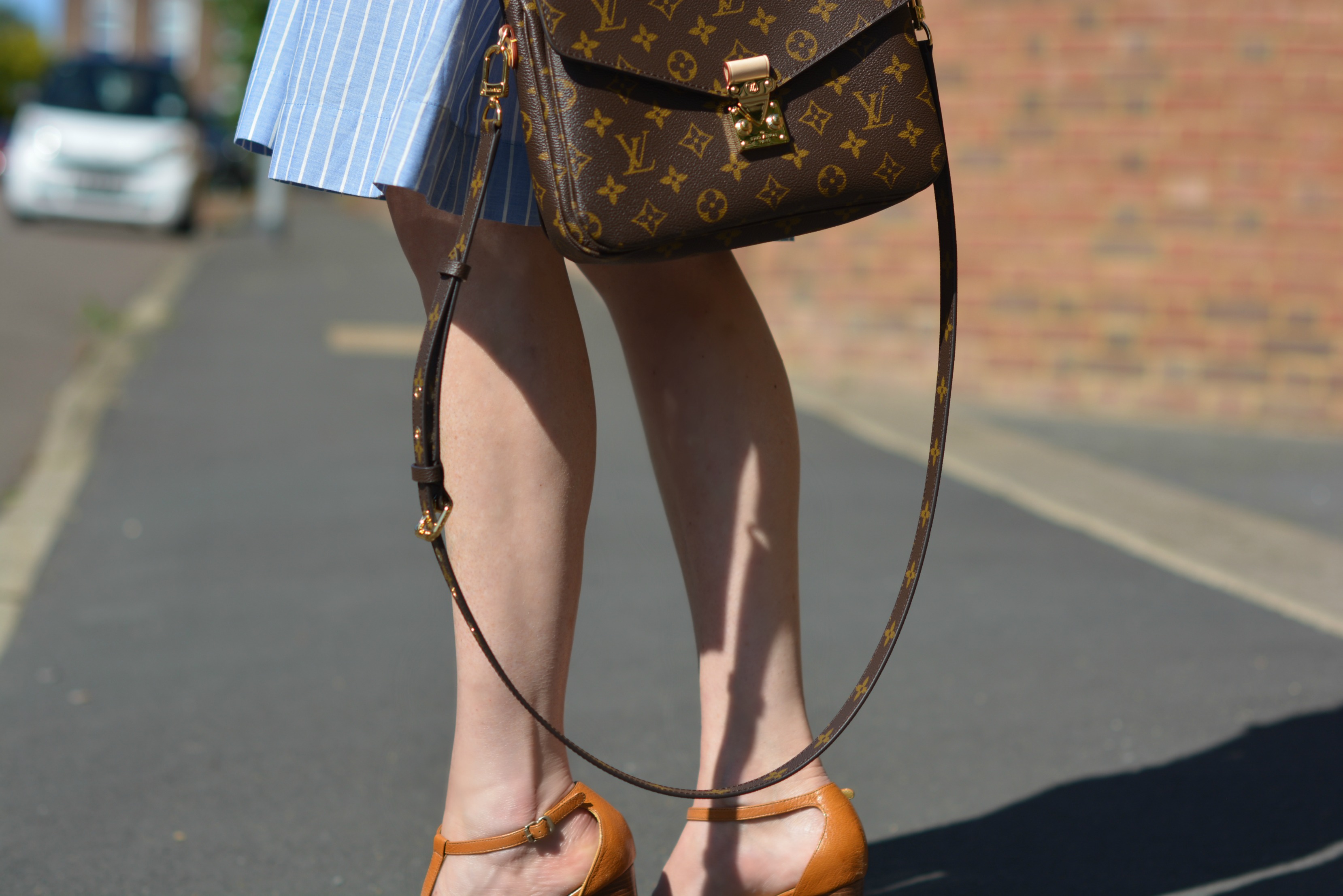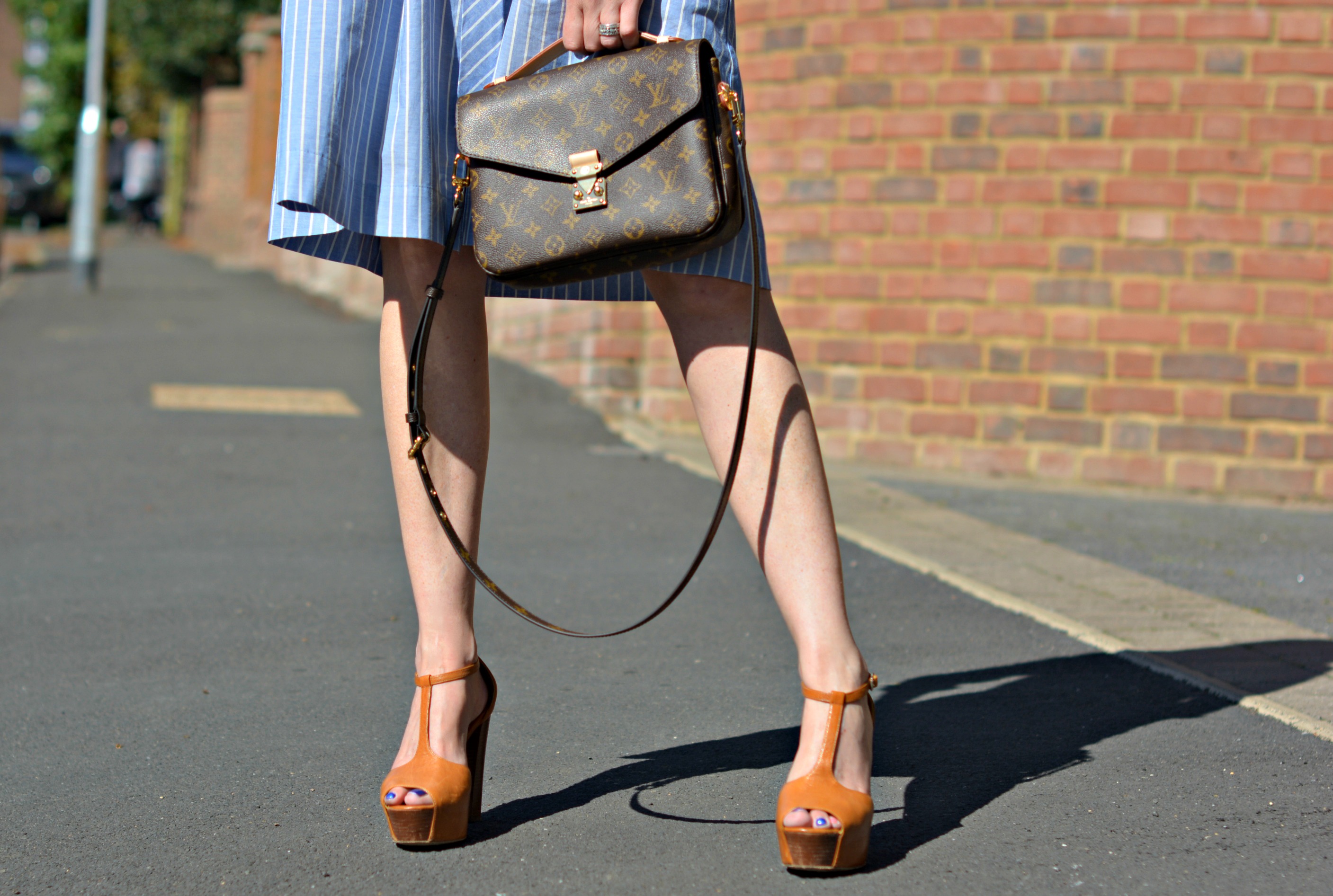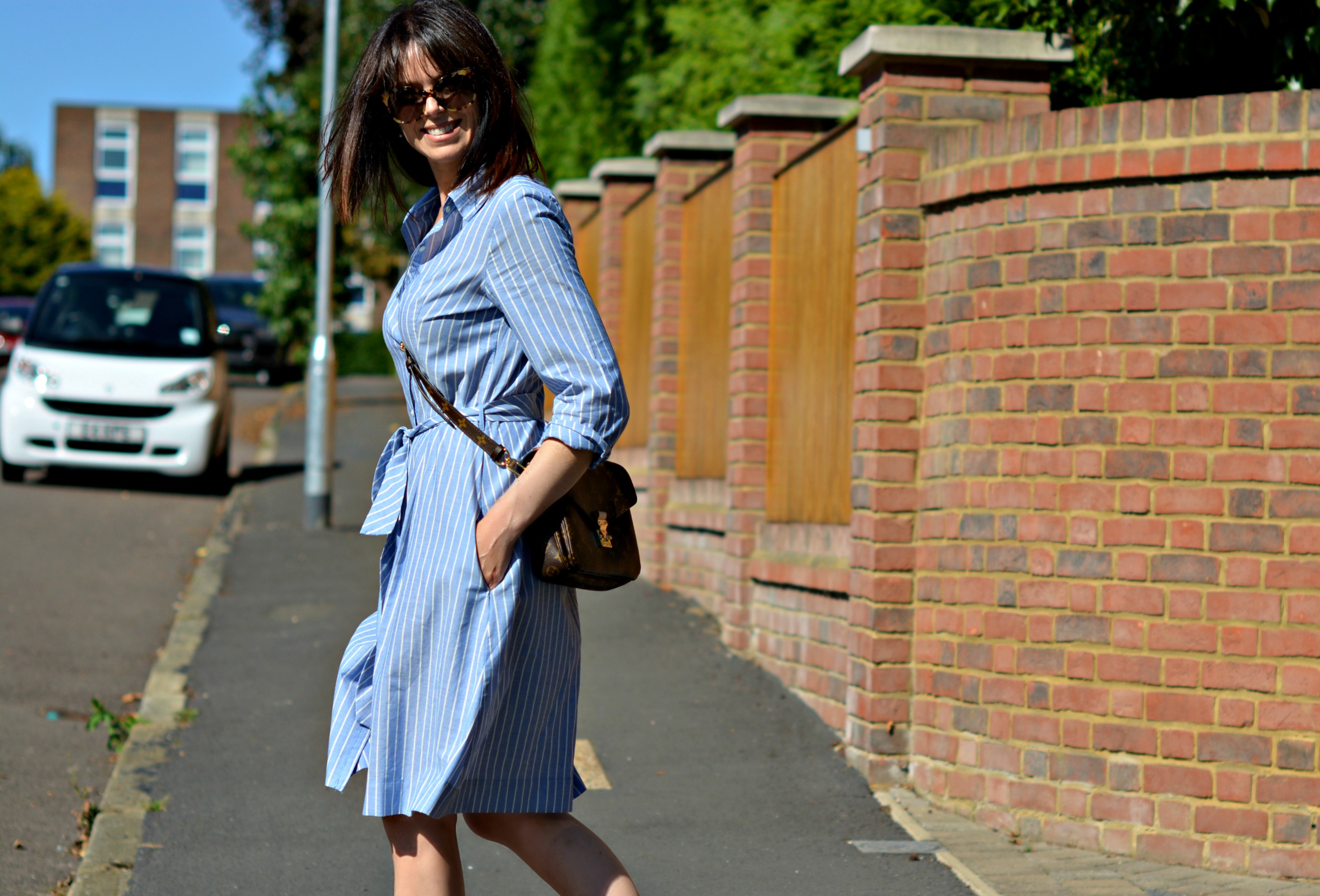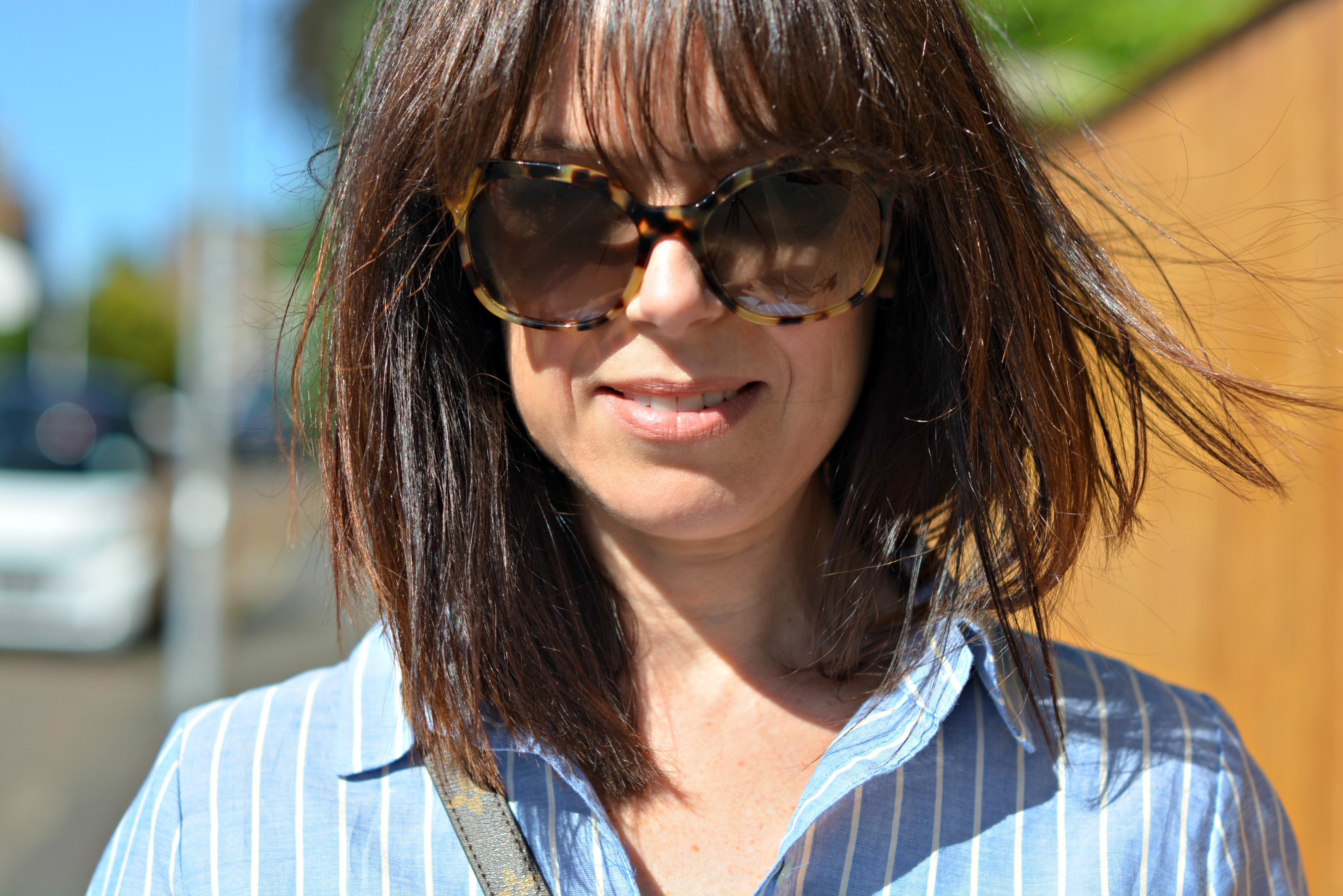 I almost forgot to mention the blue nail varnish is from
OPI
.
Next week I'm shooting for Marks and Spencer's new season so please do pop back for that. You know I'm always keen to hear your thoughts on how I'm doing. While we're on the subject I want to thank you all for your kind words of encouragement with last weeks Vlog. I am soooo relieved! I can't tell you how cringe-worthy that was to publish but I knew if I didn't bite the bullet I'd never do it. So once again, THANK YOU!
love Mx