Apologies for telling you what you need, it's just that I've fallen madly in love with this colour combination & I want everyone to share my joy!
Also I love love looove Autumn fashion. Take a look at this outfit post from the beginning of Autumn last year. Sorry I'll stop now.
Seriously though, wouldn't you agree the tones of olive & berry make matrimonial bliss? I've been waiting ages for Autumn to arrive so I can start wearing this rich sexy combination, alas it is still too bloody hot…
Never mind it'll cool down eventually & I'll be ready!
So why Olive & Berry?
I've found that contrasting my colours creates more impact from an outfit particularly when the shades are dark. It's quite simple, green & pink play well together. Try experimenting with variations from these two palettes – For example, khaki & raspberry or forest & champagne. Incidentally these specific colours make a sensational combination for Interior Decorating. I painted my living room pale pink which I am now contrasting against forest green velvet upholstery.
In fact the simplest way to see how amazing the two colours work together is by keeping a Dulux paint catalogue at home. Alternatively you can scroll through my Pinterest Interiors board for some instant inspiration.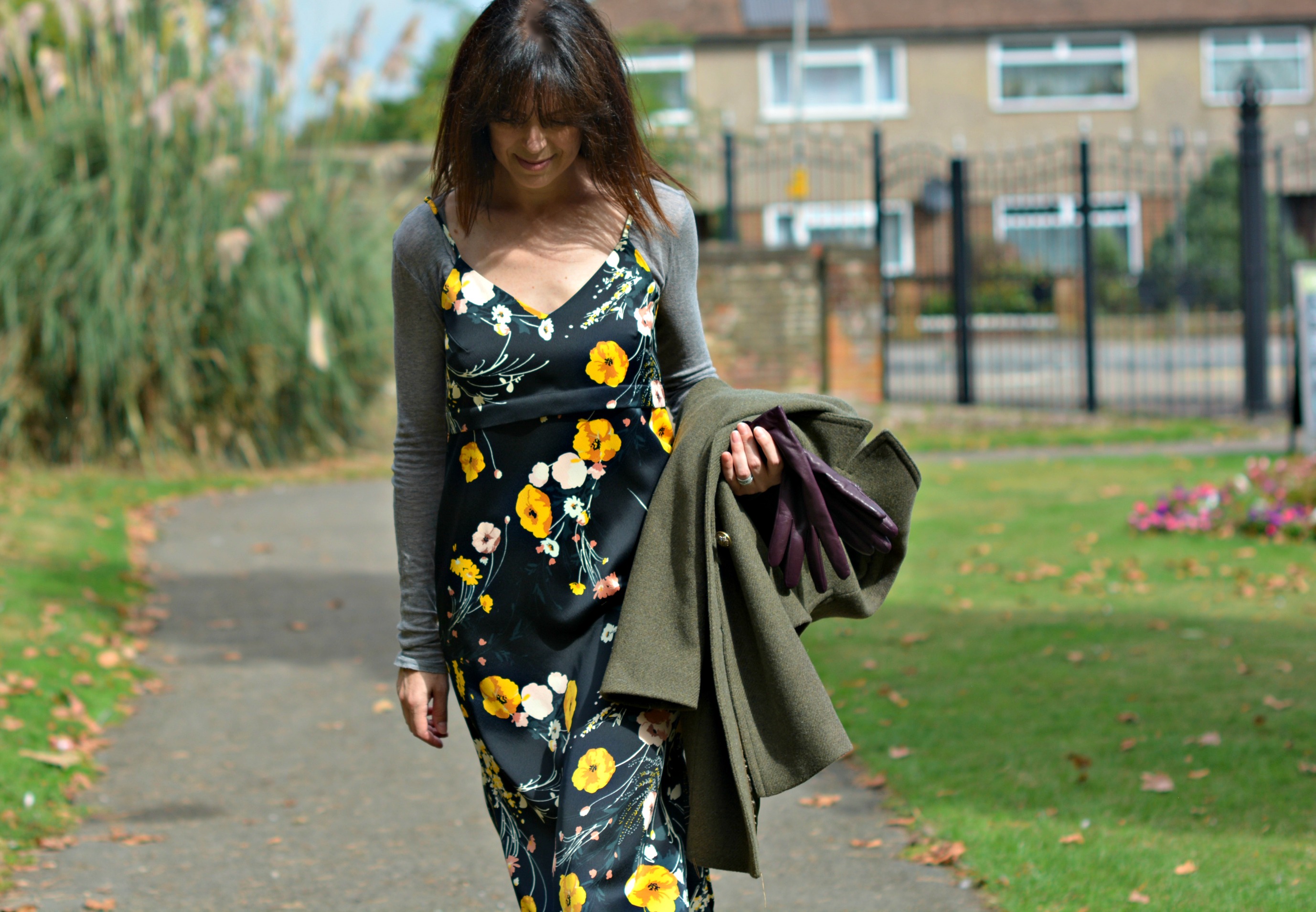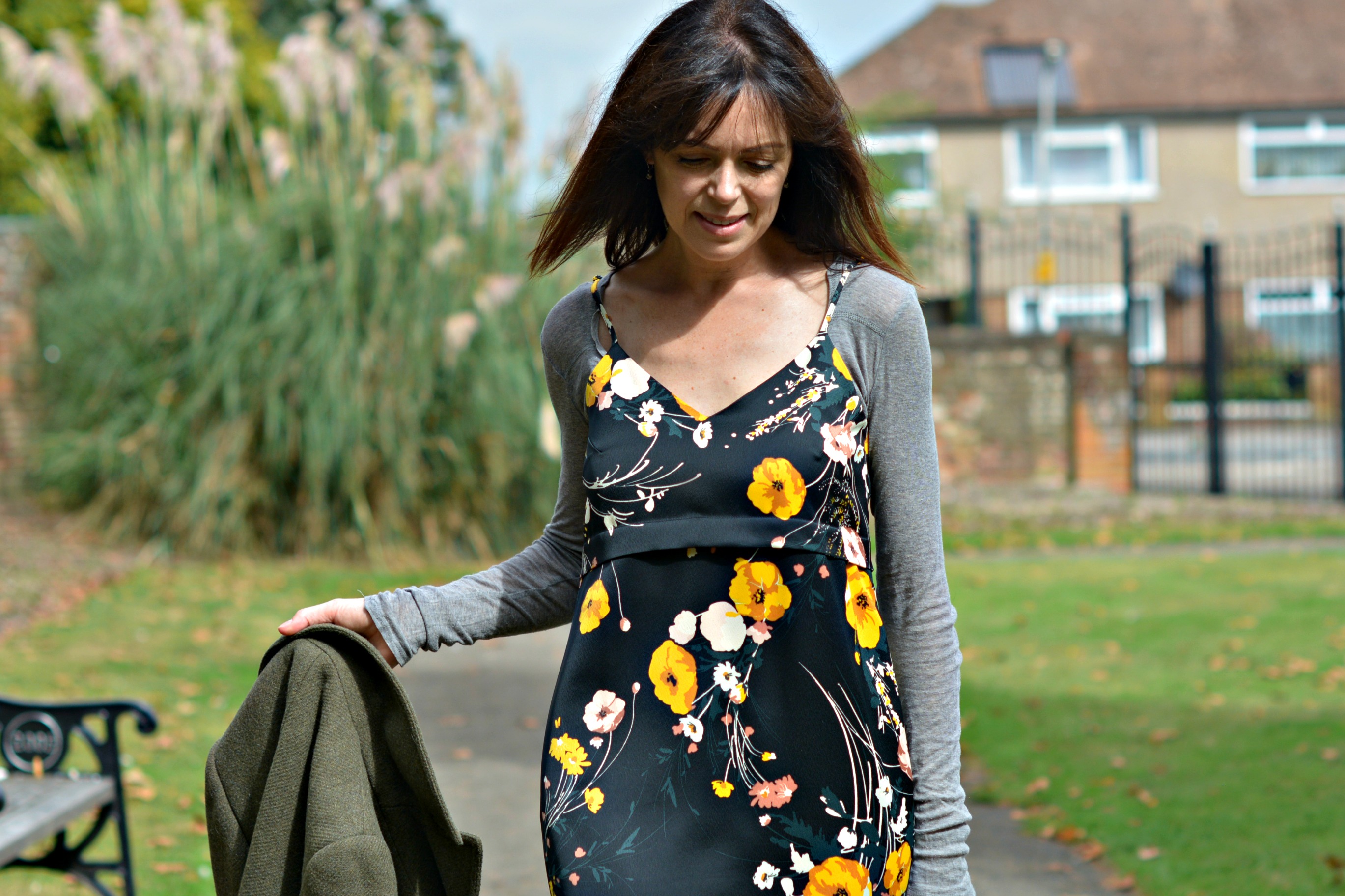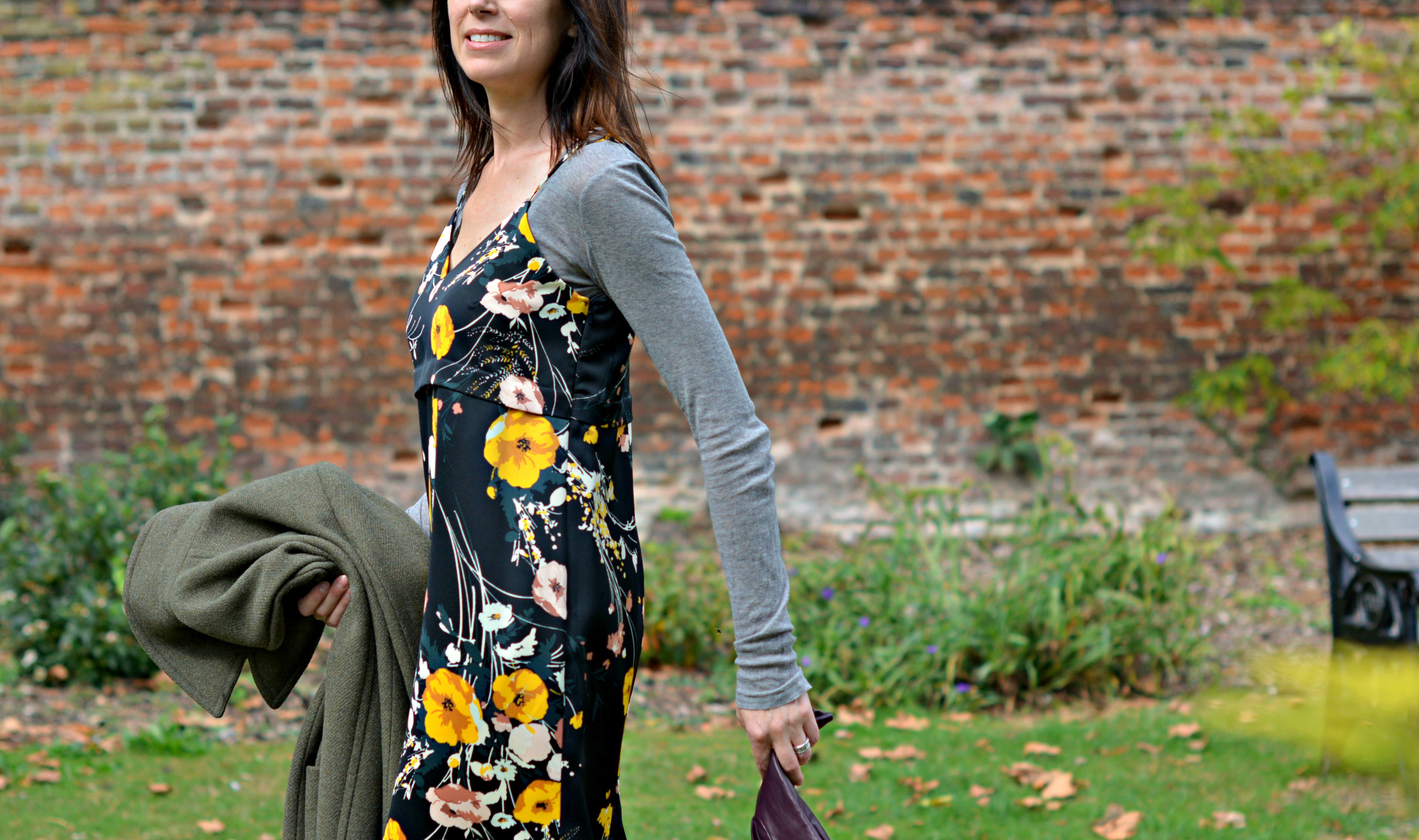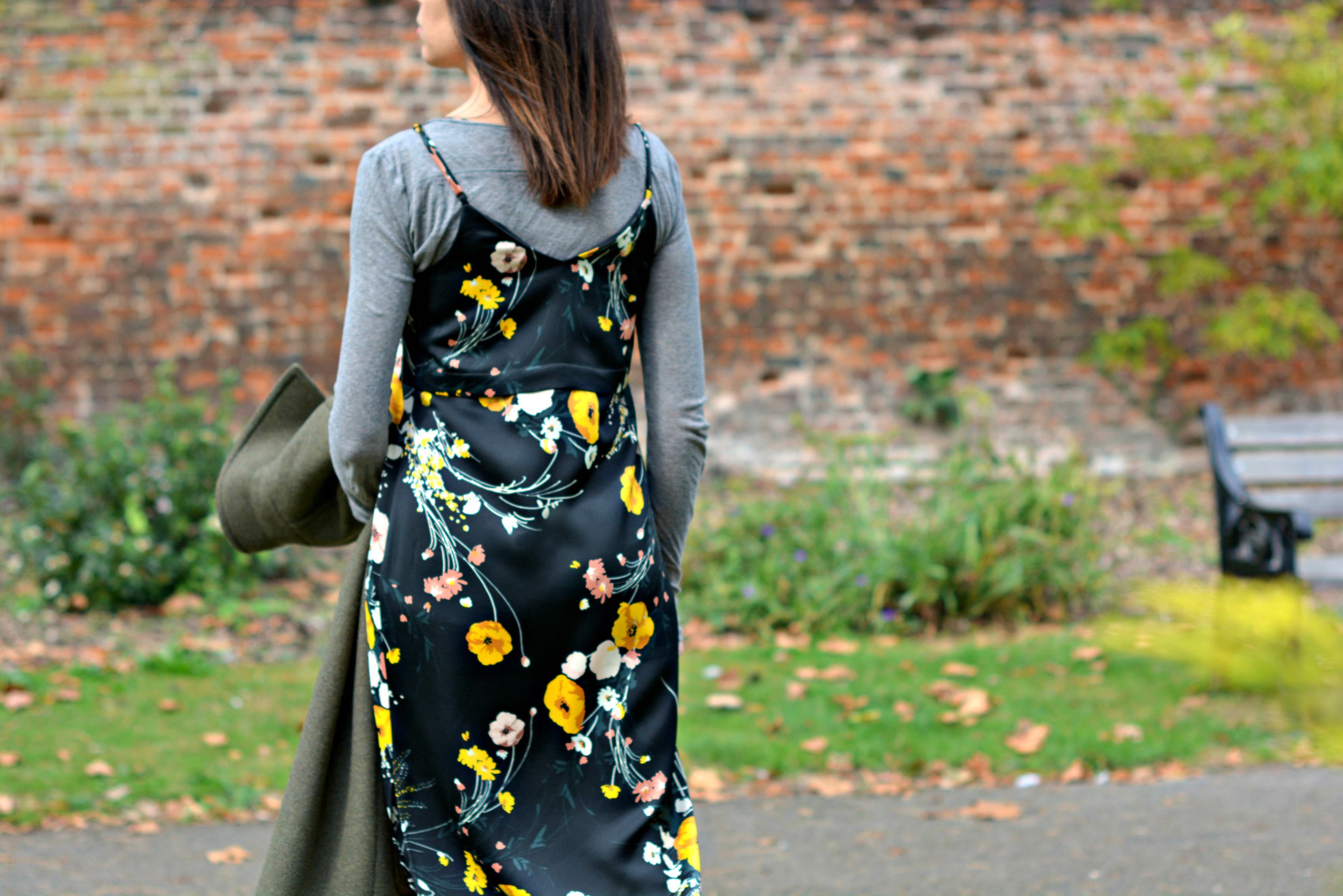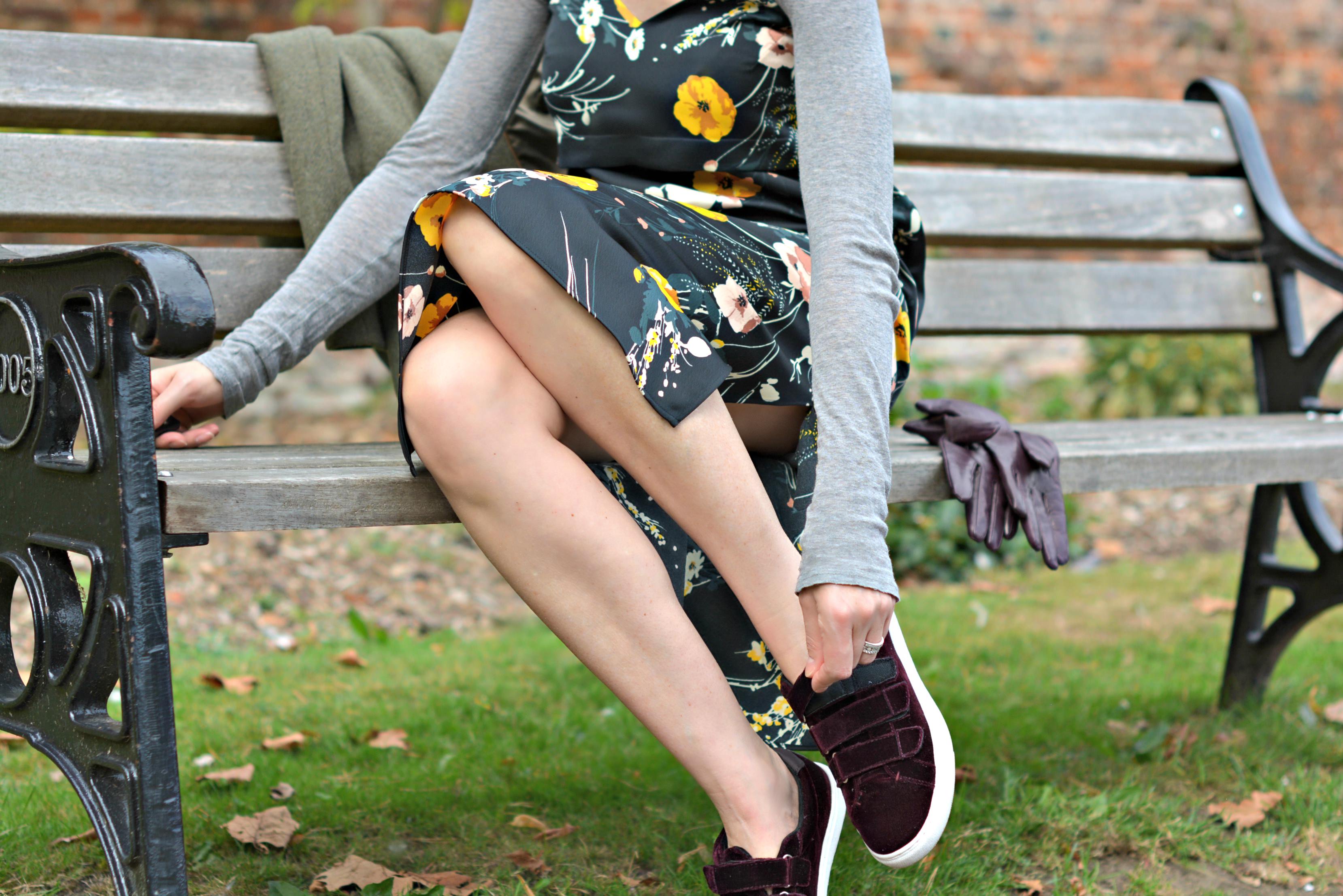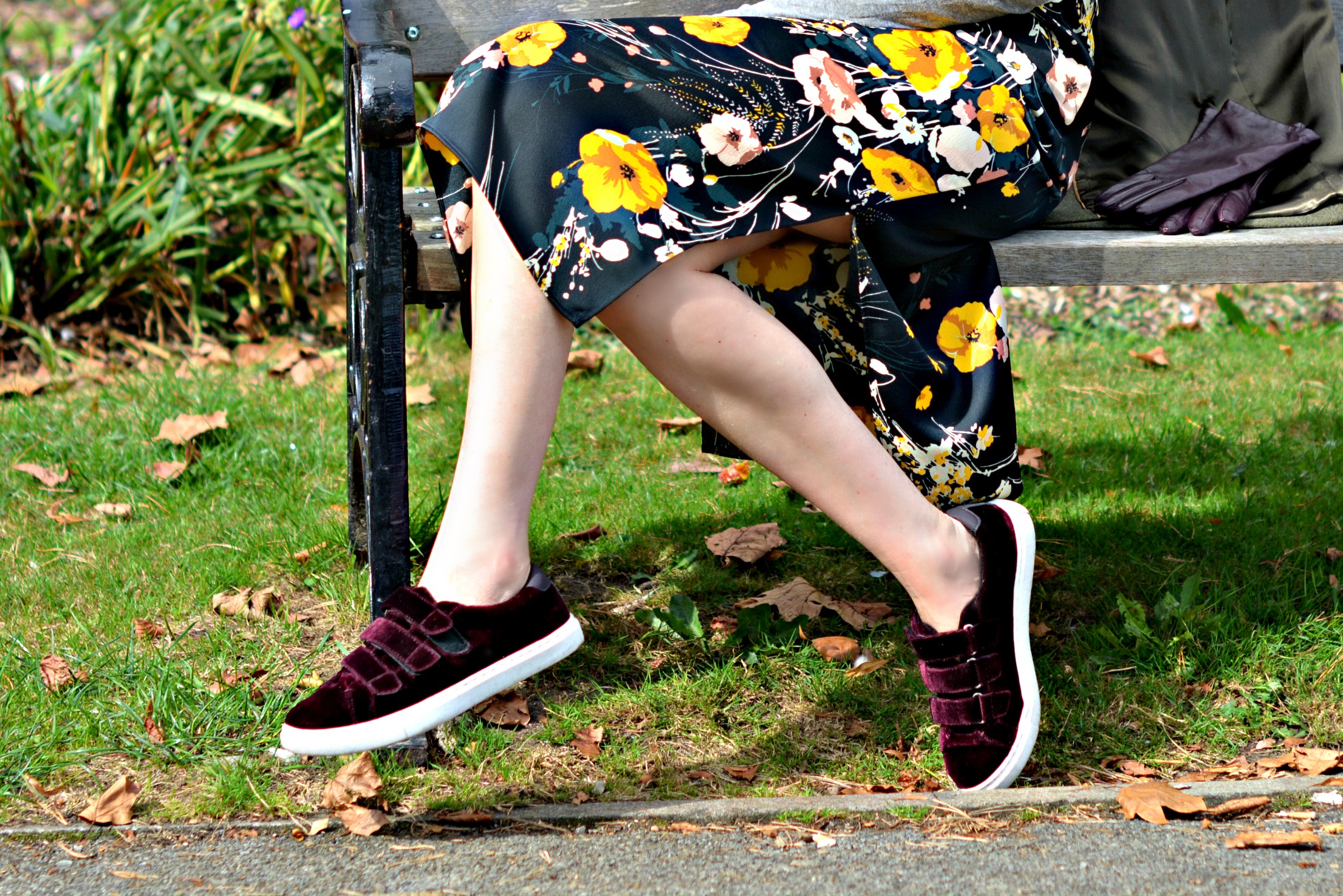 This Autumn there is a lot of velvet heading our way
We'll see even more in Winter & I for one couldn't be happier!
That said, I'm not going to jump on the bandwagon rushing out to buy everything made from soft velvety material. A pair of shoes or a skirt is all I need to get on board this plush downy trend.
So when Marks and Spencer approached me to collaborate on their Autumn campaign I was thrilled to discover these gorgeous trainers! TICK
A deep, rich cranberry velvet as comfortable as they are tactile & perfect for upping your trainer game – Or SNEAKERS as they're known in The States.
Trainers, joggers, sneakers or whatever you want to call them, I've never been much of a fan if I'm honest. That's not to say I haven't admired them on other women, particularly paired with a dress. This funky juxtaposition appeals to me although I'd feel a bit phony making any claim to being Sporty Spice.
Those who know me personally will be in fits of hysteria right about now (fair enough)
Although I must admit since I stepped foot into this pair of shoes I'm a changed woman! What next Stan Smiths?
The Hero of the fashion moment is once again THE SLIP DRESS
I wore the slip dress look back in the late 90's although those slip dresses were actually vintage "slips" – Yep that's right better known as underwear It was THE LOOK O.K? AHEM moving on…
Fortunately today's slip dress is entirely more sophisticated. Marks and Spencer call this dark floral beauty "Romantic" & it's clear to see why. I'm wearing a gossamer fine long-sleeved T-shirt underneath although for evening wear I would keep it bare & simply throw on a wrap. I specifically chose this dress for its numerous styling possibilities, it's clearly the ideal transitional piece. Leather biker jacket & ankle boots I hear you cry?
It's also worth mentioning that if you buy this dress online it comes up a size larger. Additionally it is not fitted but falls straight from just below the bust. I did try it with a skinny belt to cinch the waist & it look great. However it completely altered the look I was going for so I decided against the belt this time. Don't worry I'll style it up differently a few more times in keeping with my ethos of curating a wardrobe for life.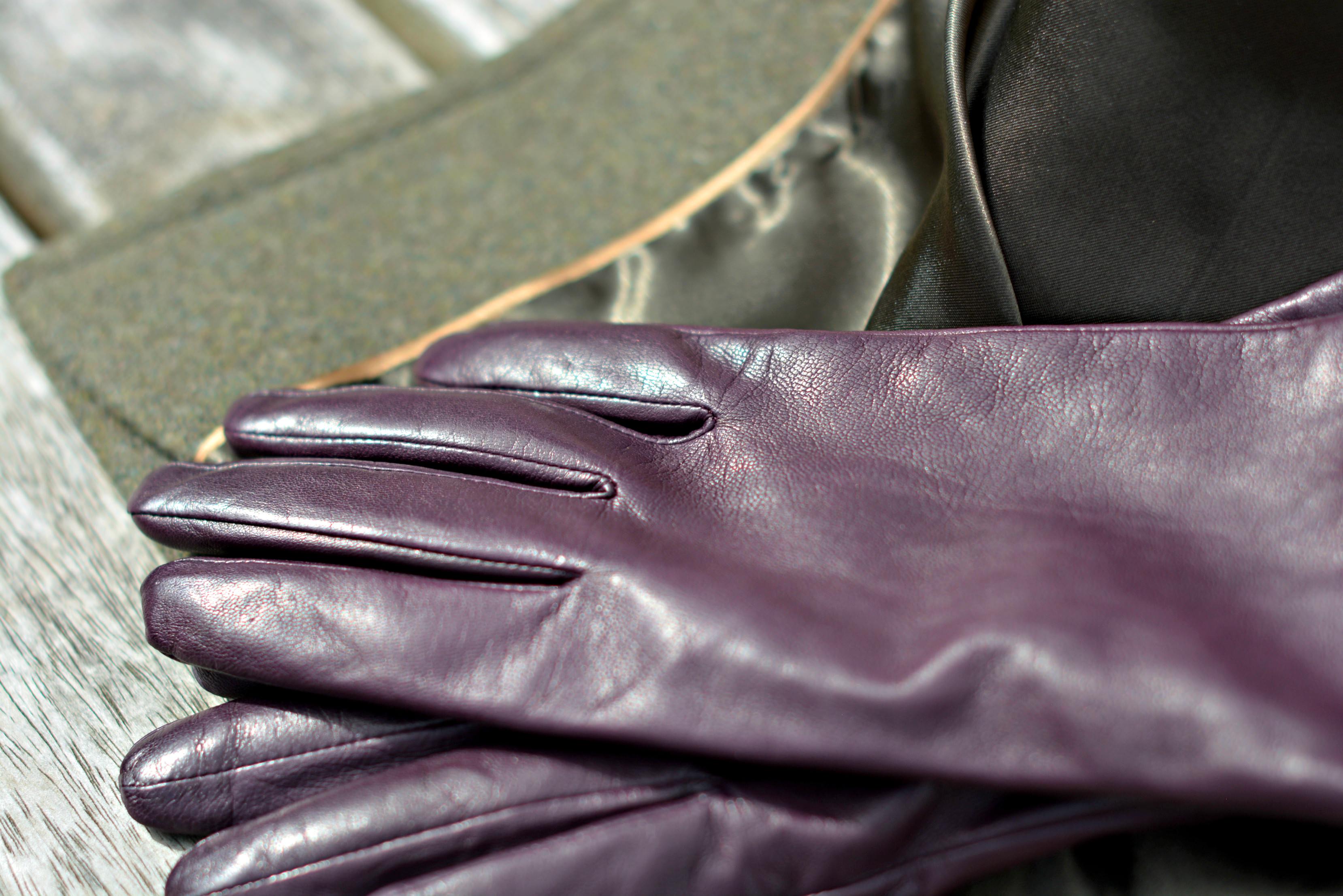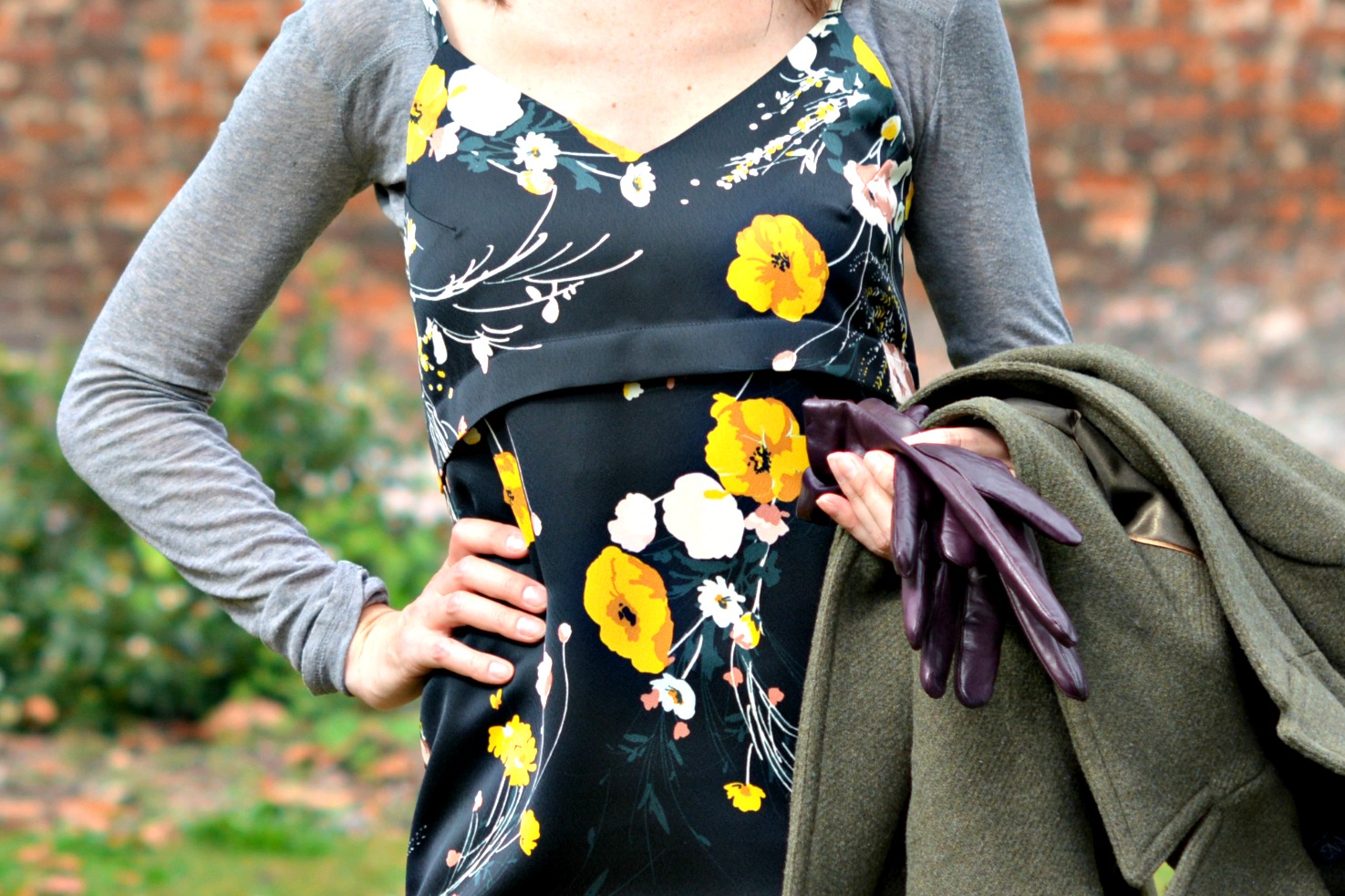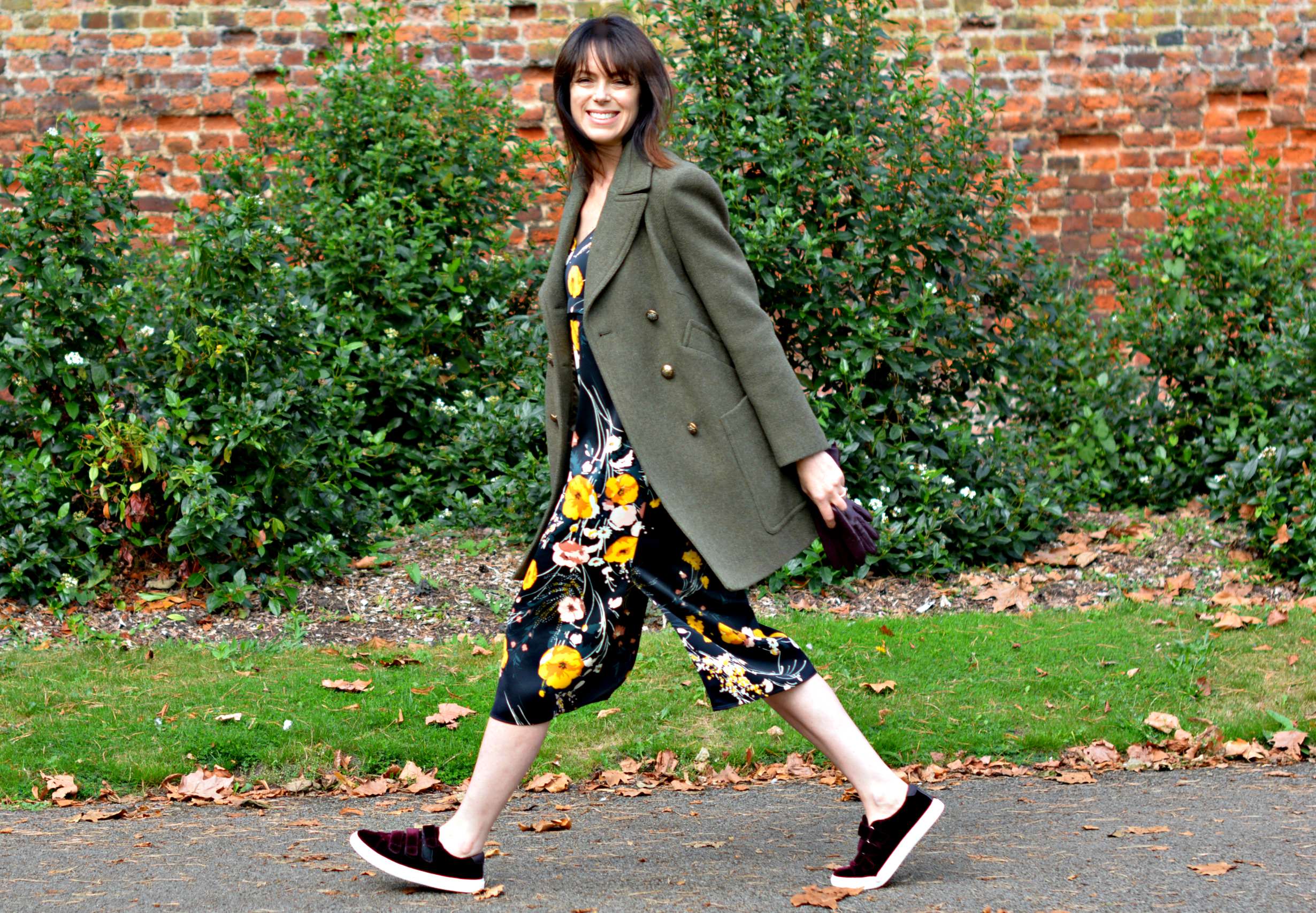 Choosing this Pea Coat in Olive was a no brainer
Perfectly contrast to the shoes, it had to be done right?
The coat is heavy & well made which should be evident from my photos. Over-sized & reminiscent of the popular Cocoon coat a couple of years ago, with brass buttons giving it a slightly military feel.
The colour & cut of the coat will work equally well with jeans – I'm thinking dark denim flares & stacked heeled boots in Winter.
Last but not least I decided on these luxurious aniline leather gloves in a matching berry to the shoes. I always wear leather gloves in Winter because when my hands are warm the rest of me is too. This pair is cashmere lined which is even better!
I genuinely do not believe you'll find higher quality leather gloves than these for £39!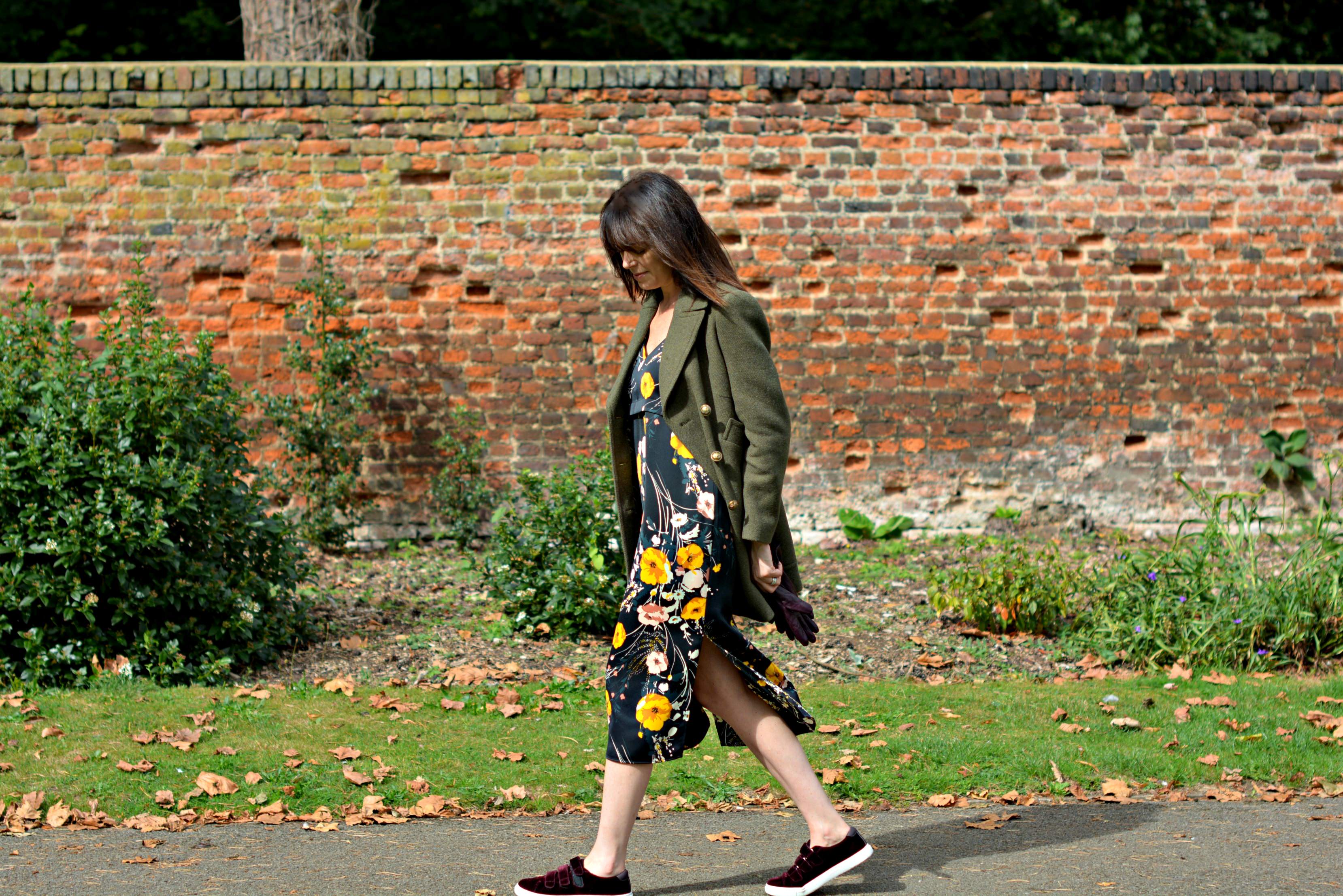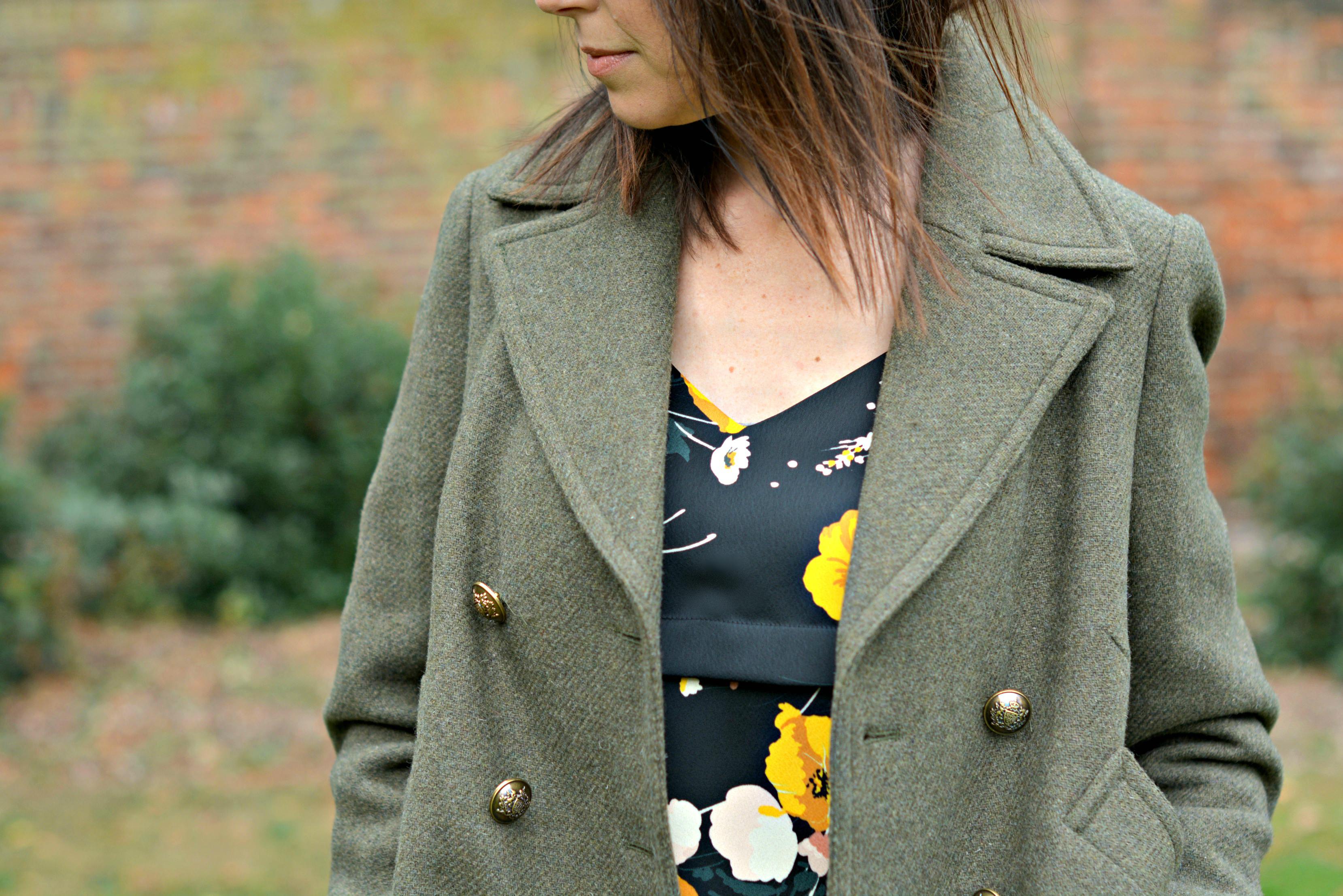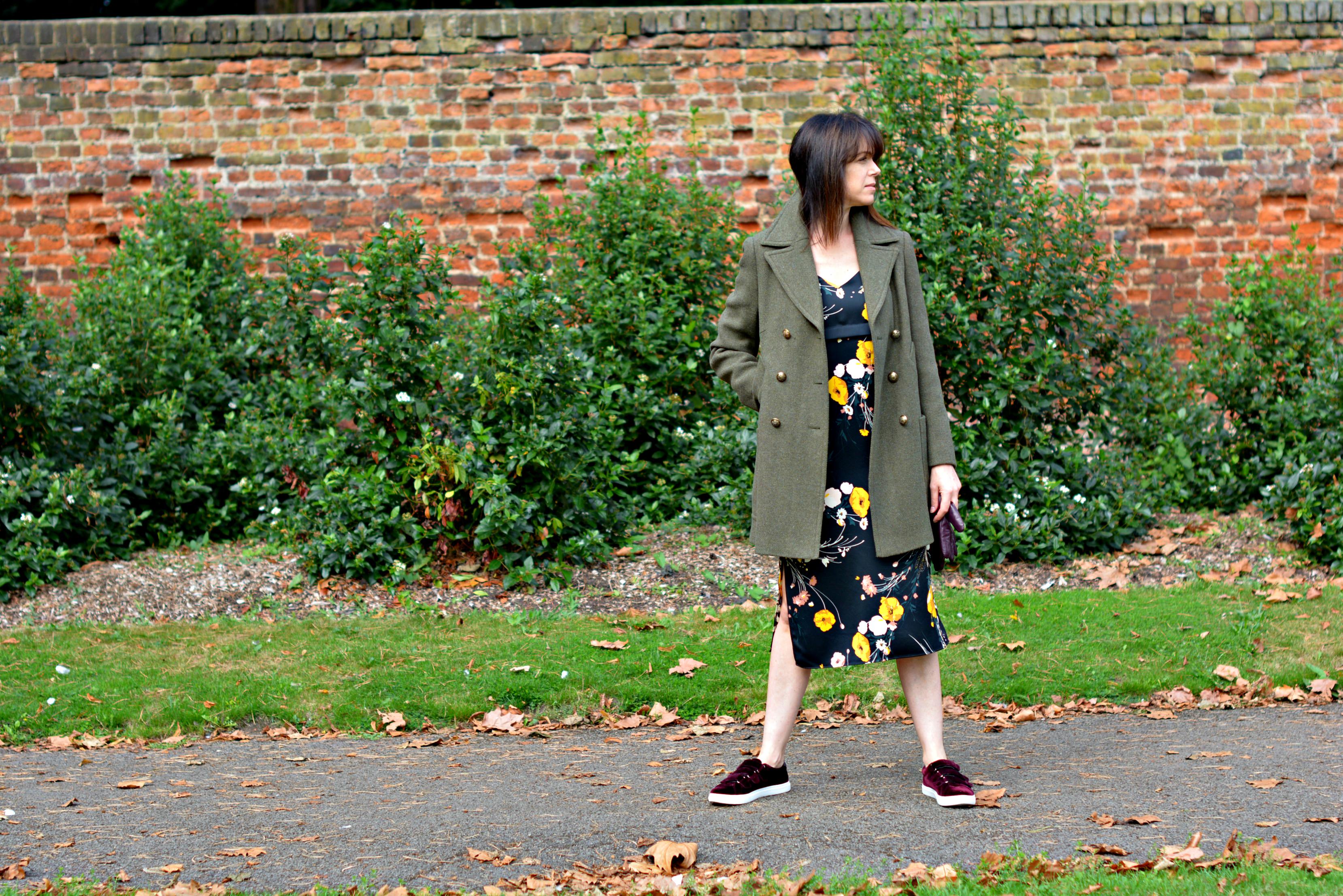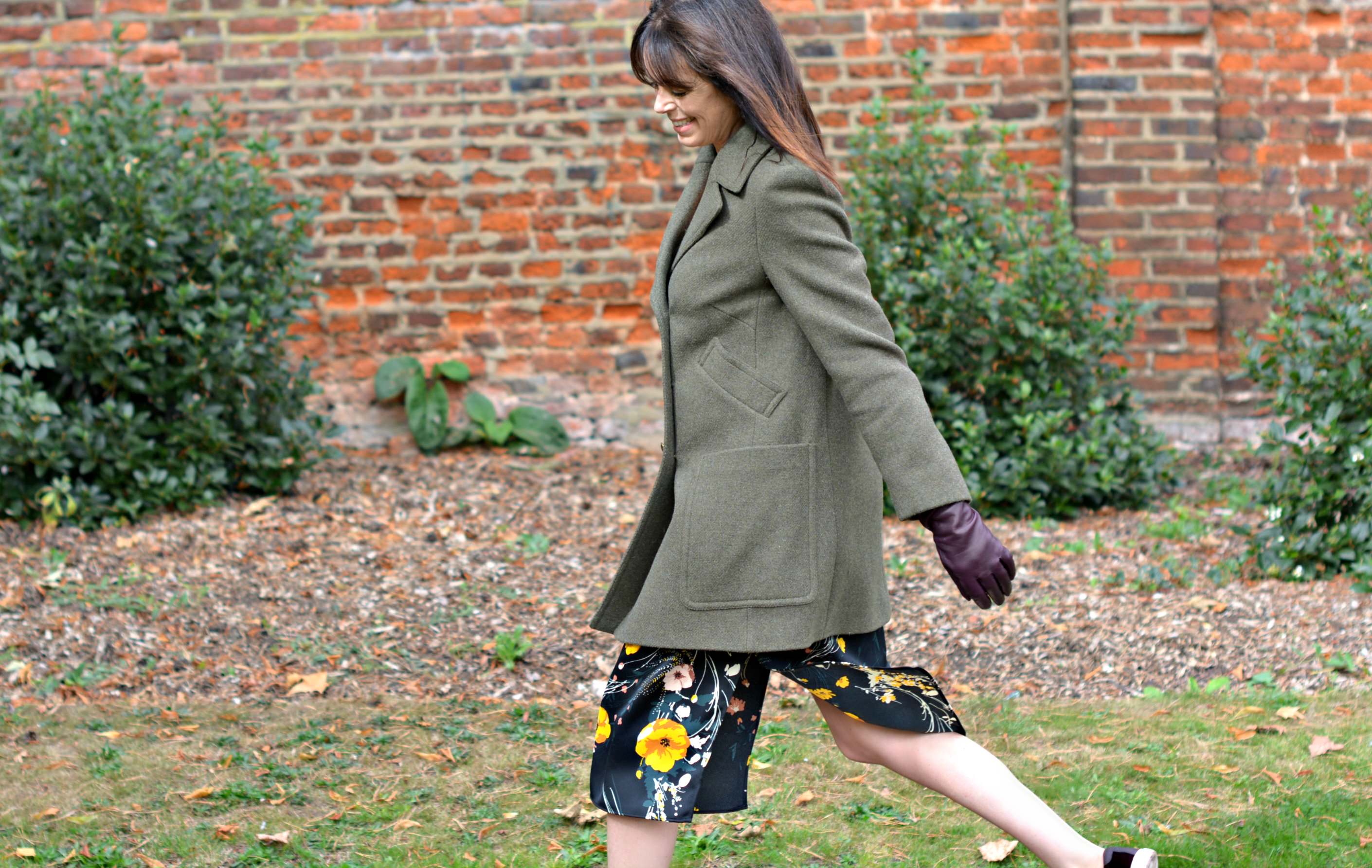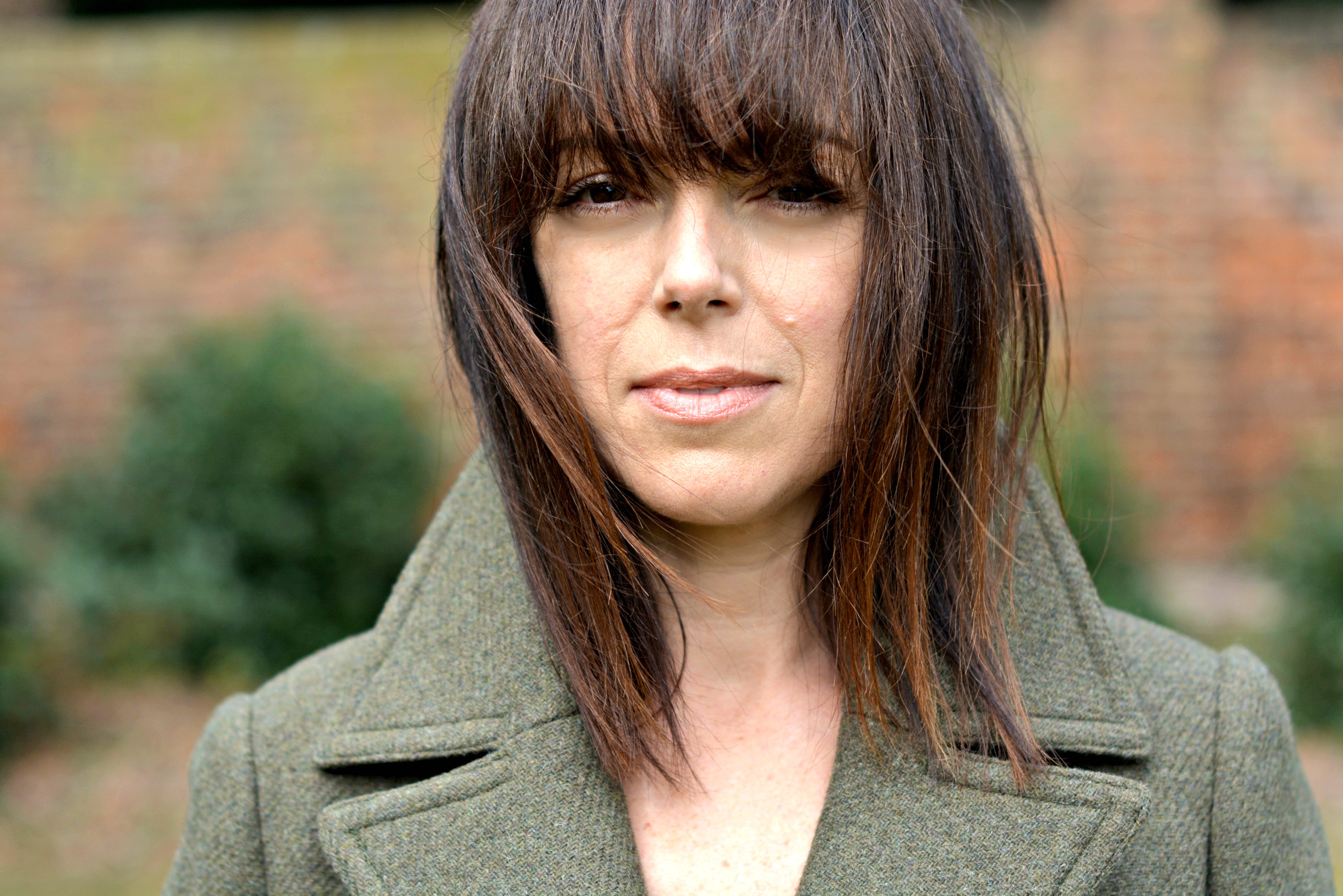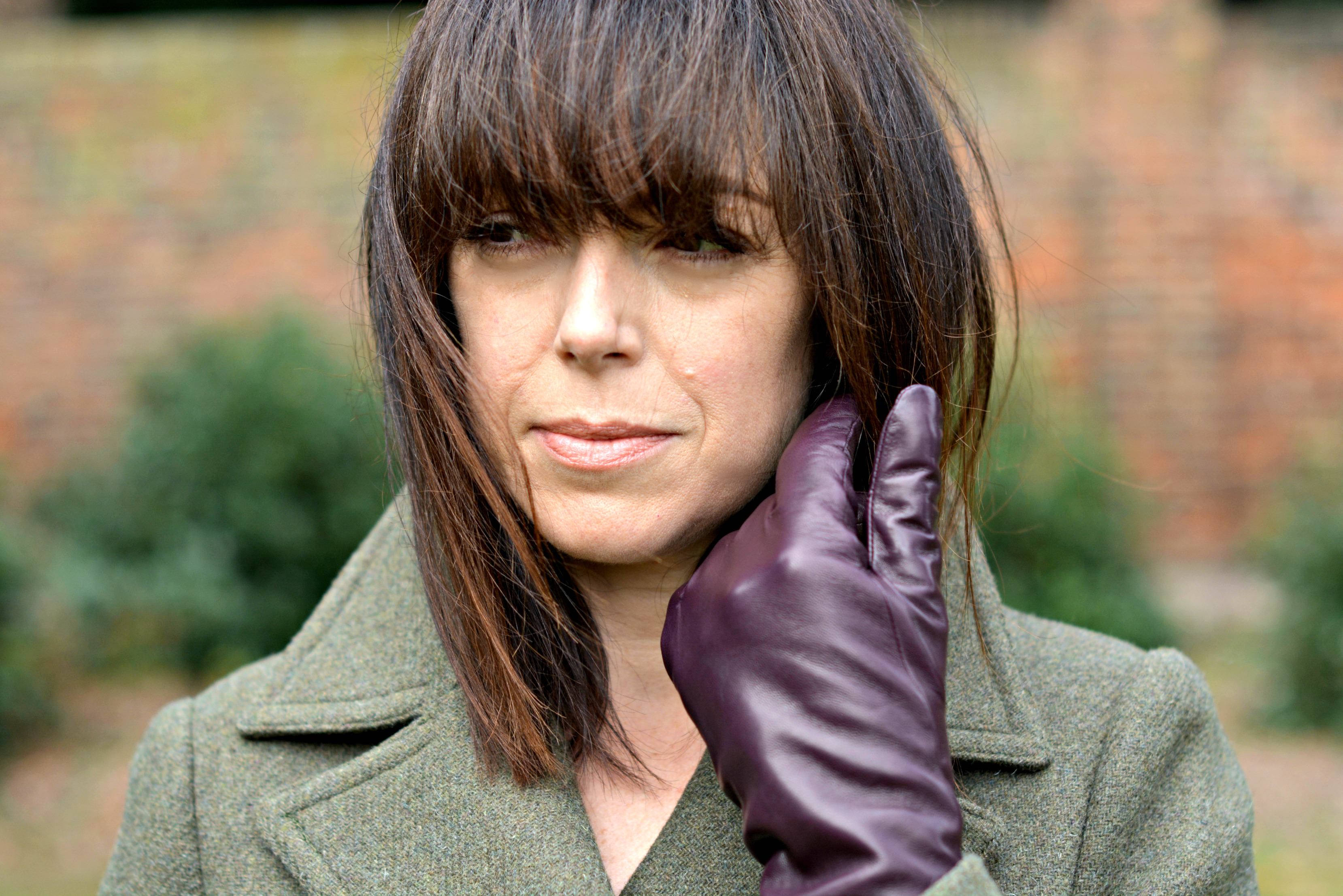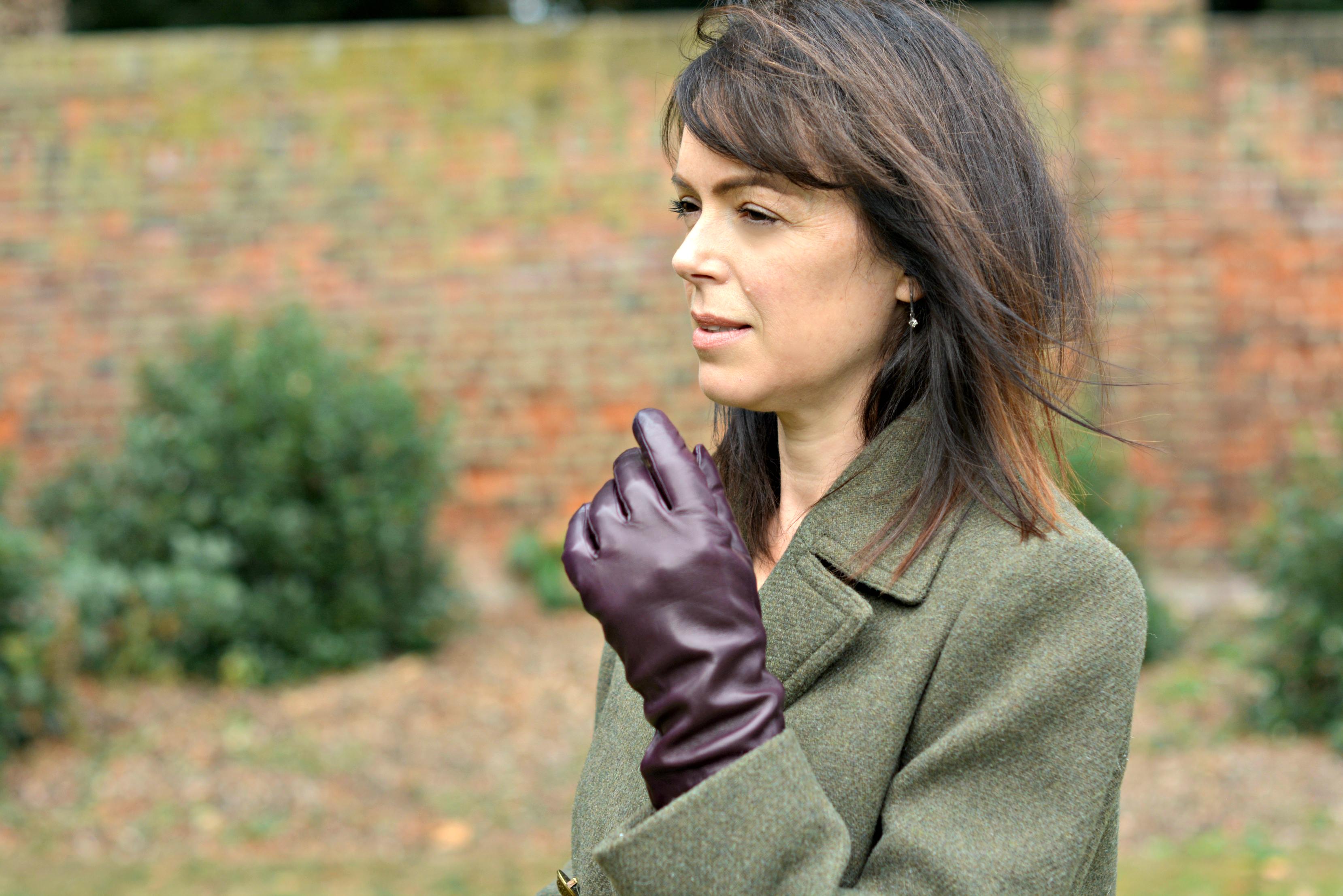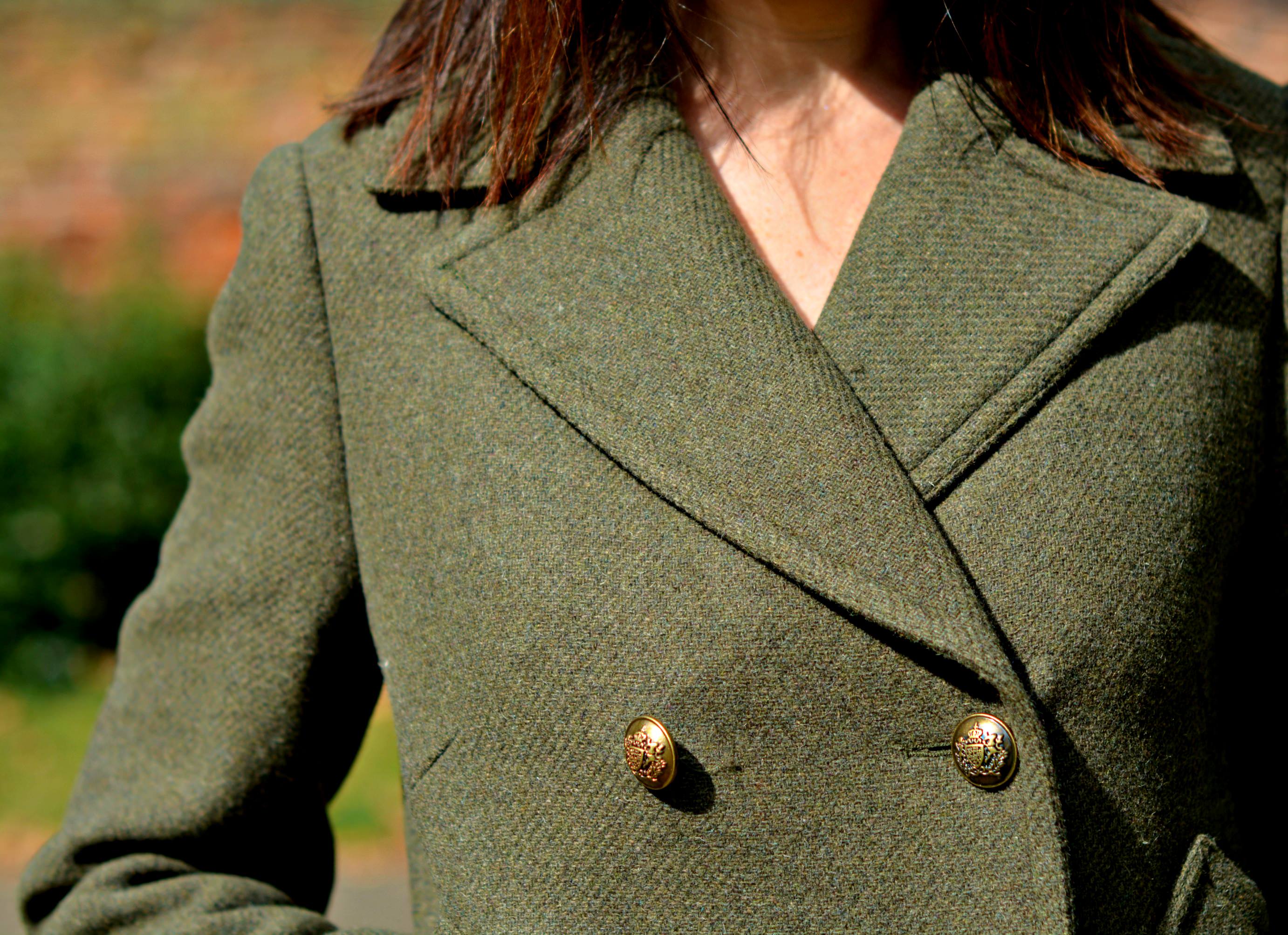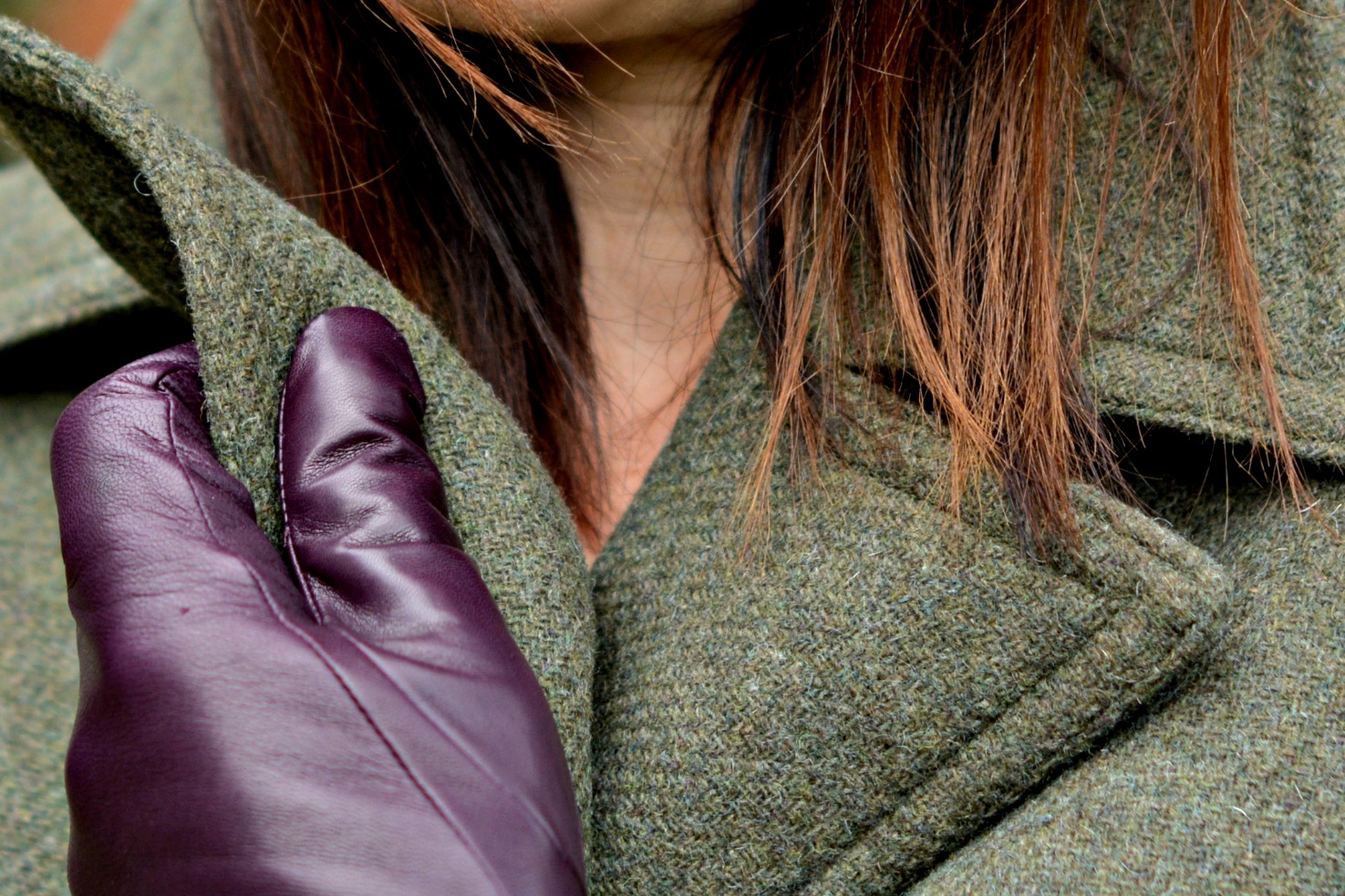 Dress | Coat | Shoes | Gloves all c/- Marks and Spencer U.K | Dress | Coat | Shoes | Gloves for M&S U.S Readers
Do you ever wear trainers with a dress? I think I'm going to experiment further with this look. Perhaps my new velvet trainers with a leather skirt?
Velvet & leather together what's better?
Over the coming week some of The Over 40 Collective will be posting their choices from M&S A/W Range which I shall link to as & when.
First up from the Collective…
Nikki of Midlife Chic – I love the clever way she's added a polo neck to this shirt dress for cooler Autumn days & through Winter. Pop over to her Blog for more variations on the outfit.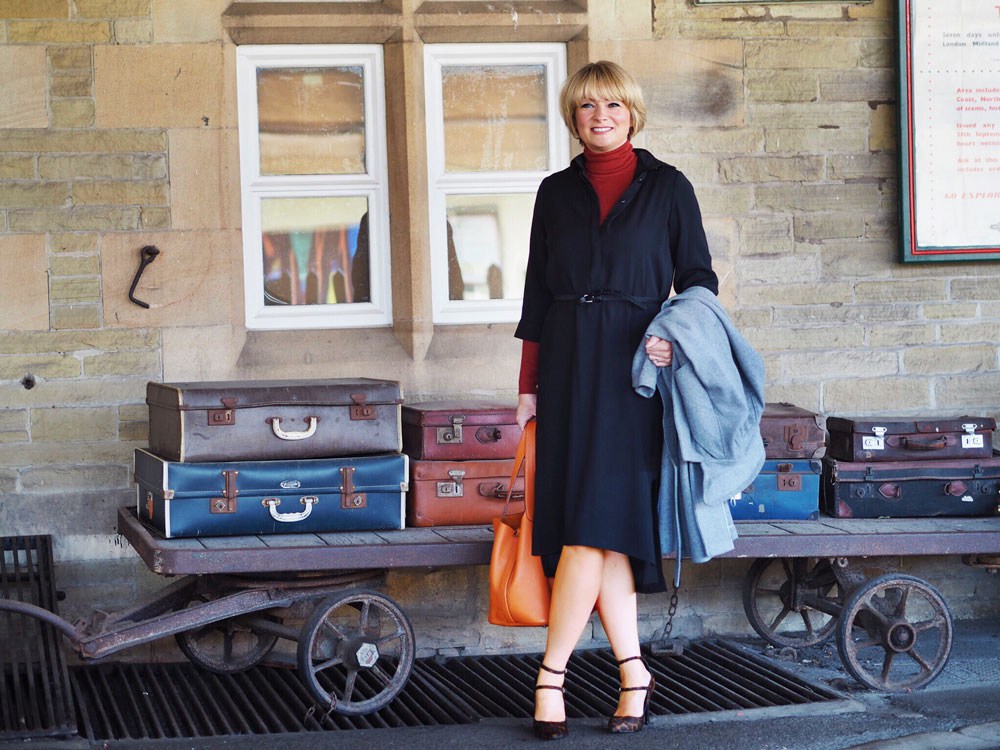 Next we have Lisa of
The Sequinist
– As usual she's come at the challenge from a sparkly perspective & wow how sexy is this outfit? Who knew M&S could look this hot?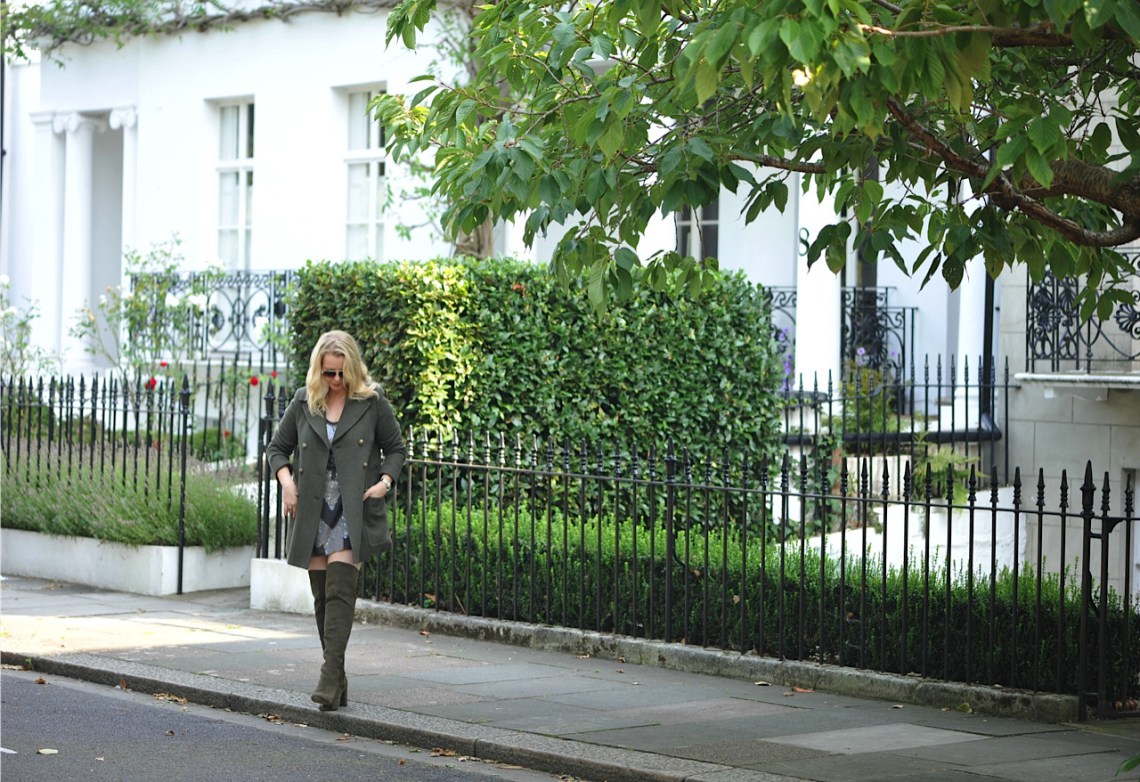 Here is Liz of What Lizzy Loves with her version of the timeless white shirt & black trousers look. Liz has elevated this simple chic outfit to stunning evening wear status.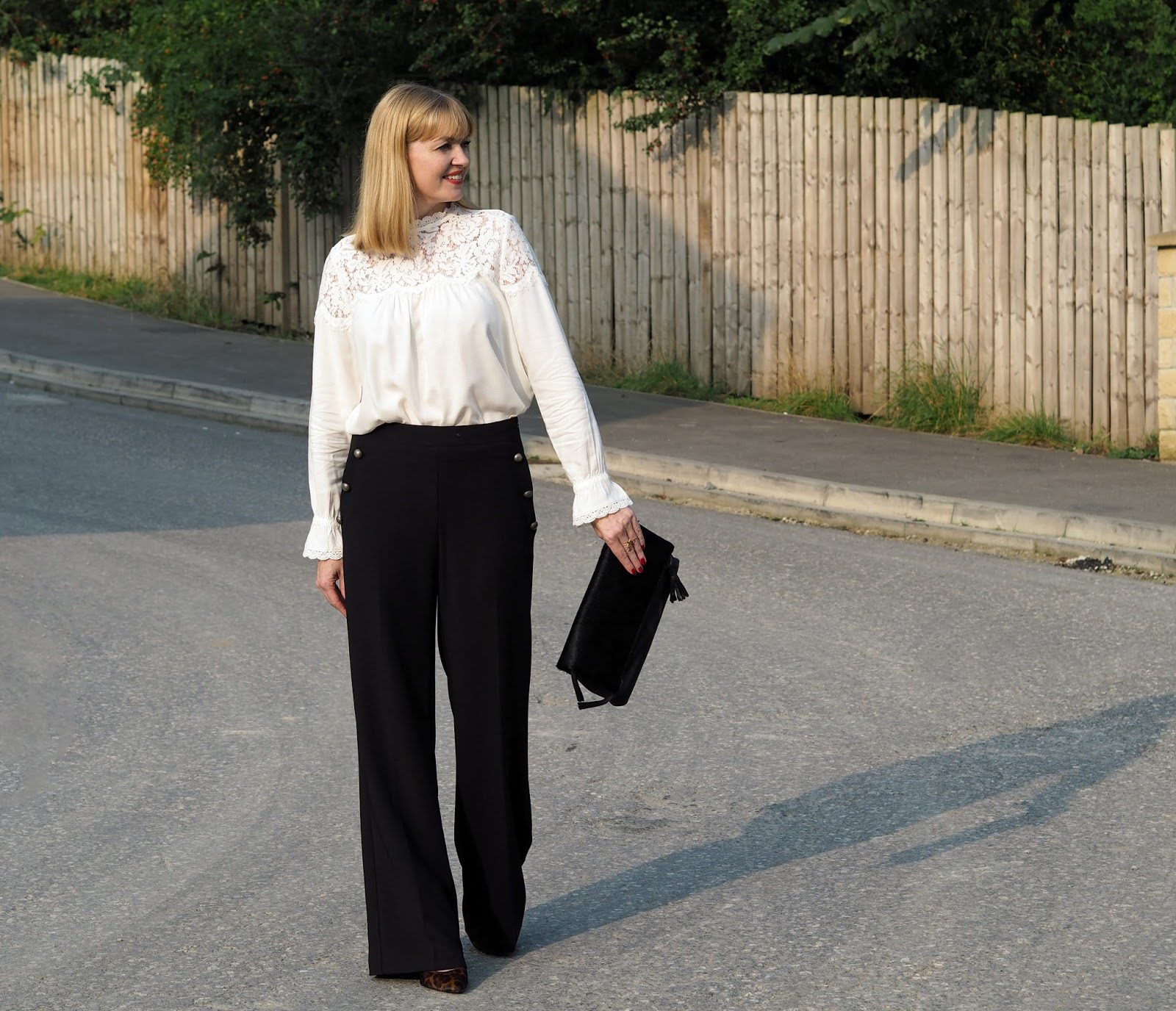 I'm so looking forward to seeing everyone's take on the collection – See ya soon,
Mx