My first-born Kiara is 11, she started Secondary School a month ago. Wow a month ago?
Good grief she's been there a month already! If you asked her how it's going she'd be dramatic & say "It's soooo stressful" in that affected Teen voice we all recognise. Yet she isn't a Teenager, so why do I feel like she is?
Are little girls growing up too fast?
When I started High School my parents were undergoing a very nasty divorce & I remember feeling extremely responsible for the well-being of my younger sister & brother. Naturally under such circumstances I appeared quite grown up & often I felt like an adult although clearly at 11 I was just a child. My Mother wasn't a warm or demonstrative person before the divorce however during it she became a veritable bitch. She was resentful towards me & often quite mean. It took many years of wayward behaviour for me to realise it wasn't that I was unlovable it was that she was unloving.
As you'd expect, this experience has had a direct impact on the way I "Mother" my own children, never more so than now. After all, who knows the impressionable pre-teen better than someone who had a crappy time at the same age?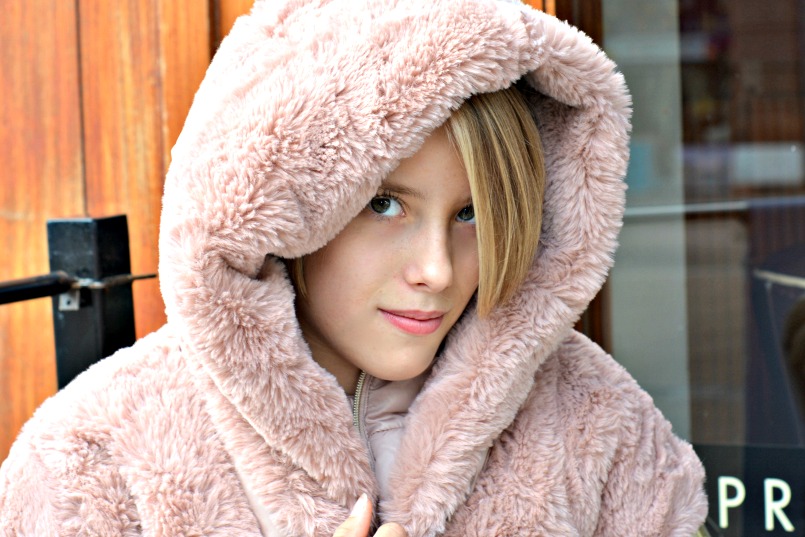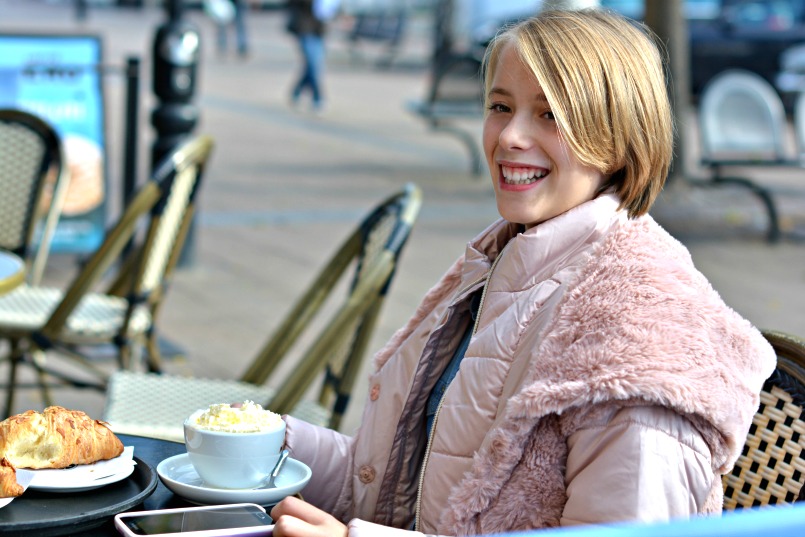 To say I spend an enormous amount of time with my children is an understatement
Actually I didn't leave them at all until they were at Nursery, even then it was a rarity. Probably made a rod for my own back as I would always have a crying child (or two then three!) begging me not to leave should I deign to have a social life! You know they'd actually ask why I wanted to go out when they were staying in? Teeheehee Aw bless, To get away from you child!
I suppose that's the over-kill kicking in? Trying too hard to NOT be my own Mother. Nevermind, we're all past that stage now. Ahem, sort of. By day two of my recent mini break in Paris I was getting calls from Kiara "When are you coming home Mummy?" Hahahaha Funny – NOT actually.
I guess they were missing their Mama cuddles aka Huggles? We cuddle constantly in fact all 3 babies slept with us – Well I say "us" although more often than not Mark would retreat to the spare room for a restful night. Years later I read somewhere this is called Attachment Parenting, it has a name, go figure?
Every now & then the children still ask to sleep in our bed, actually just last week Kiara said "Can I sleep with you tonight Mummy?" I sighed inside because she's such a bloody fidget but I do love it really. I'm happy that she still craves that closeness, it's a reminder to me she isn't all grown up – YET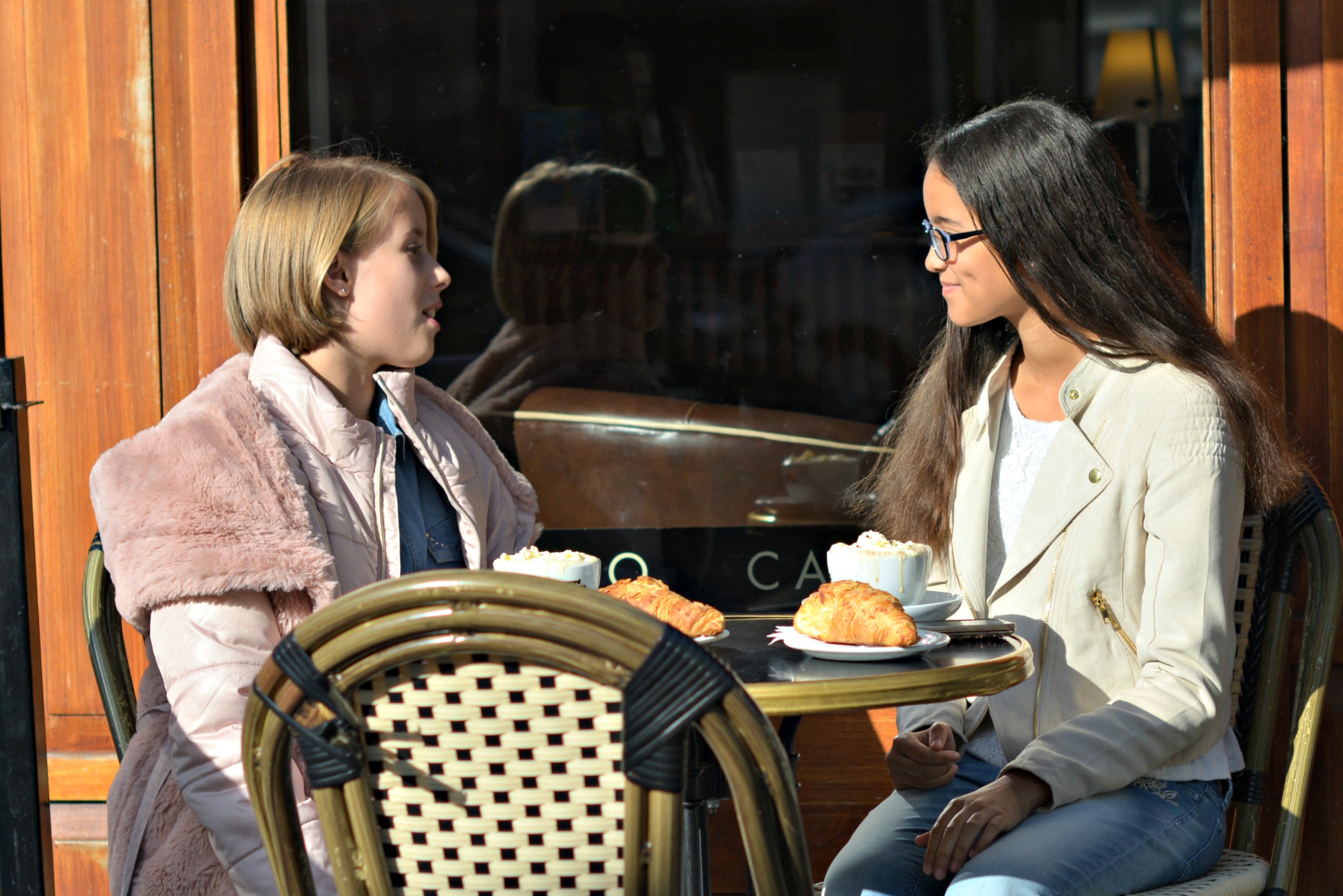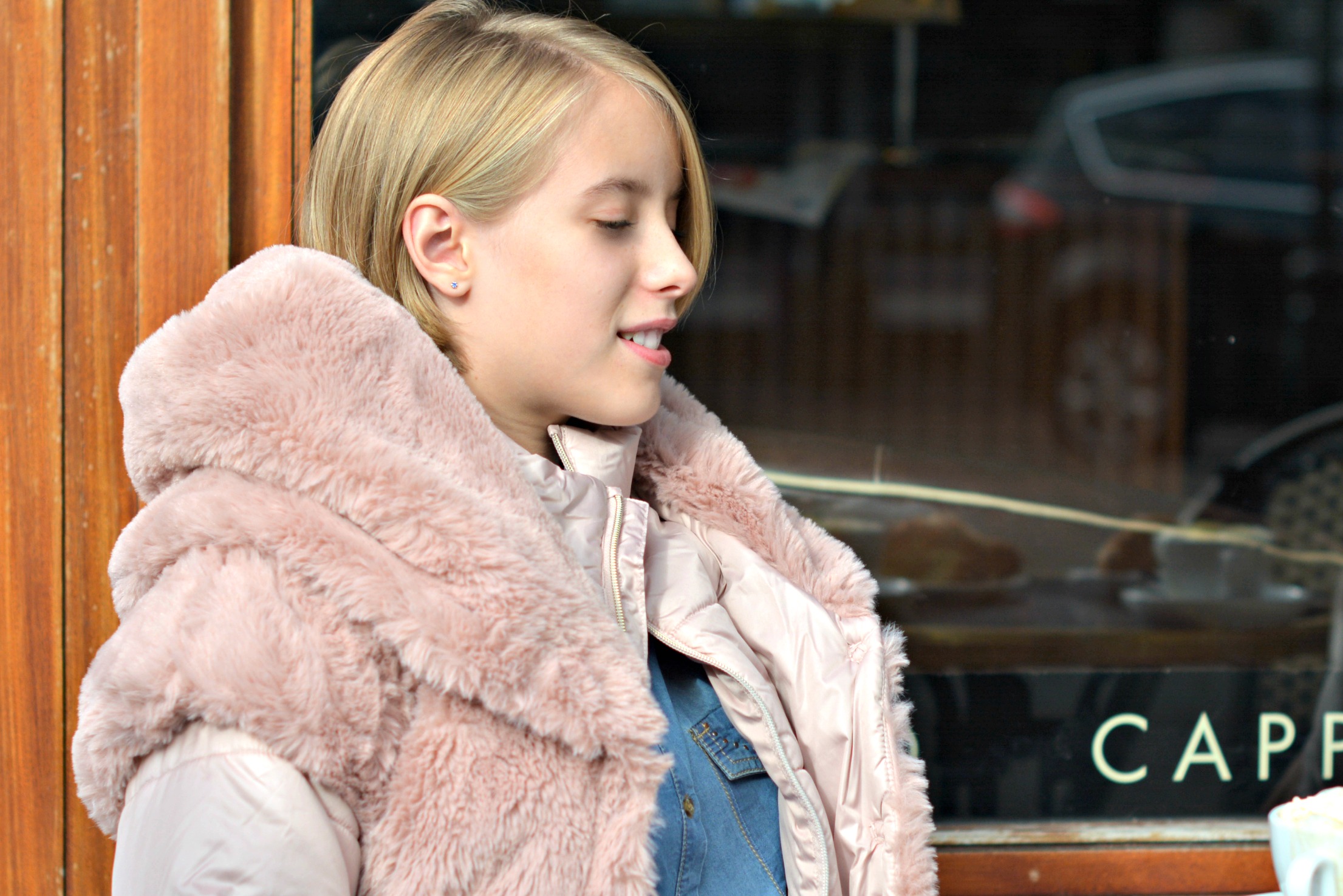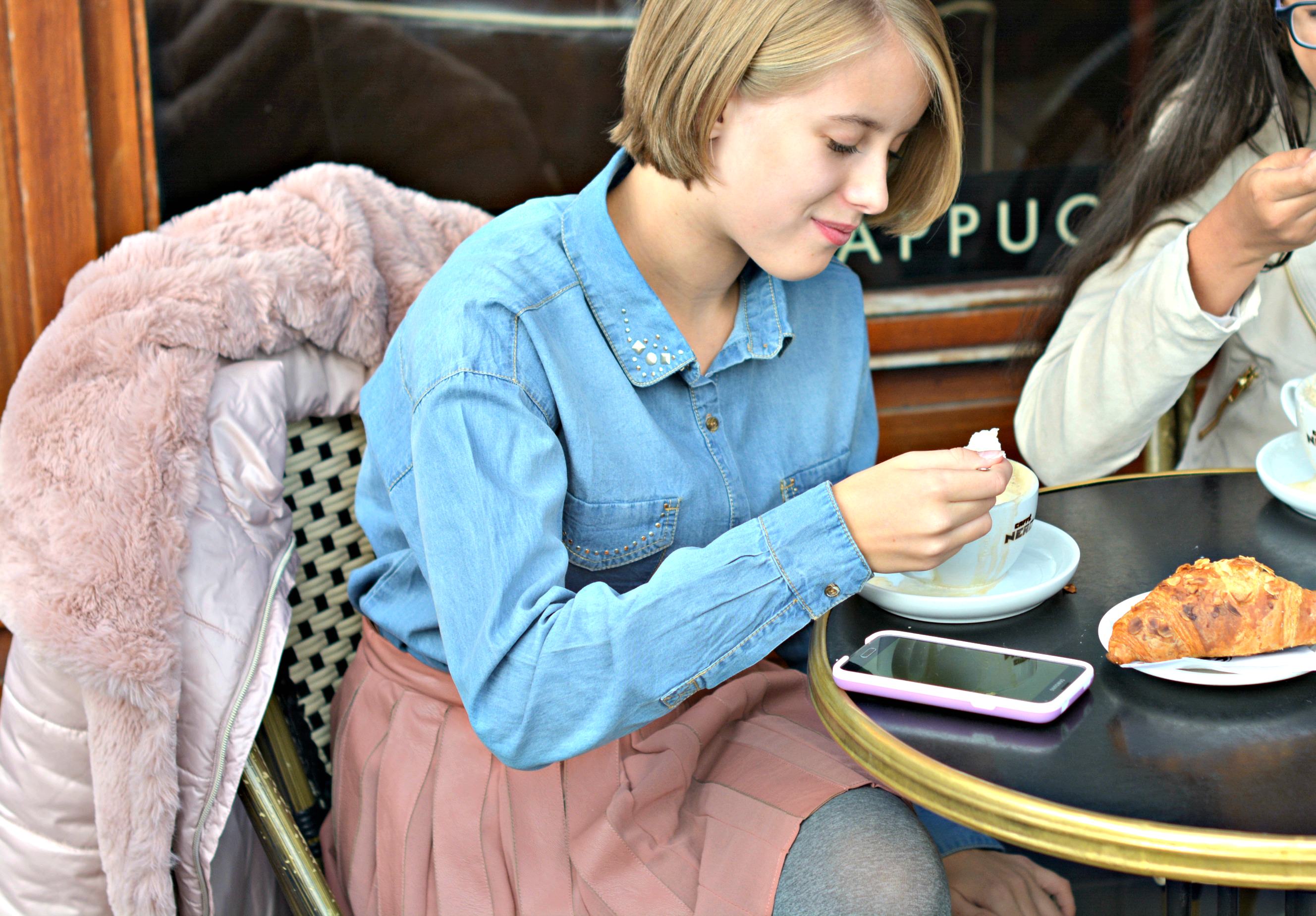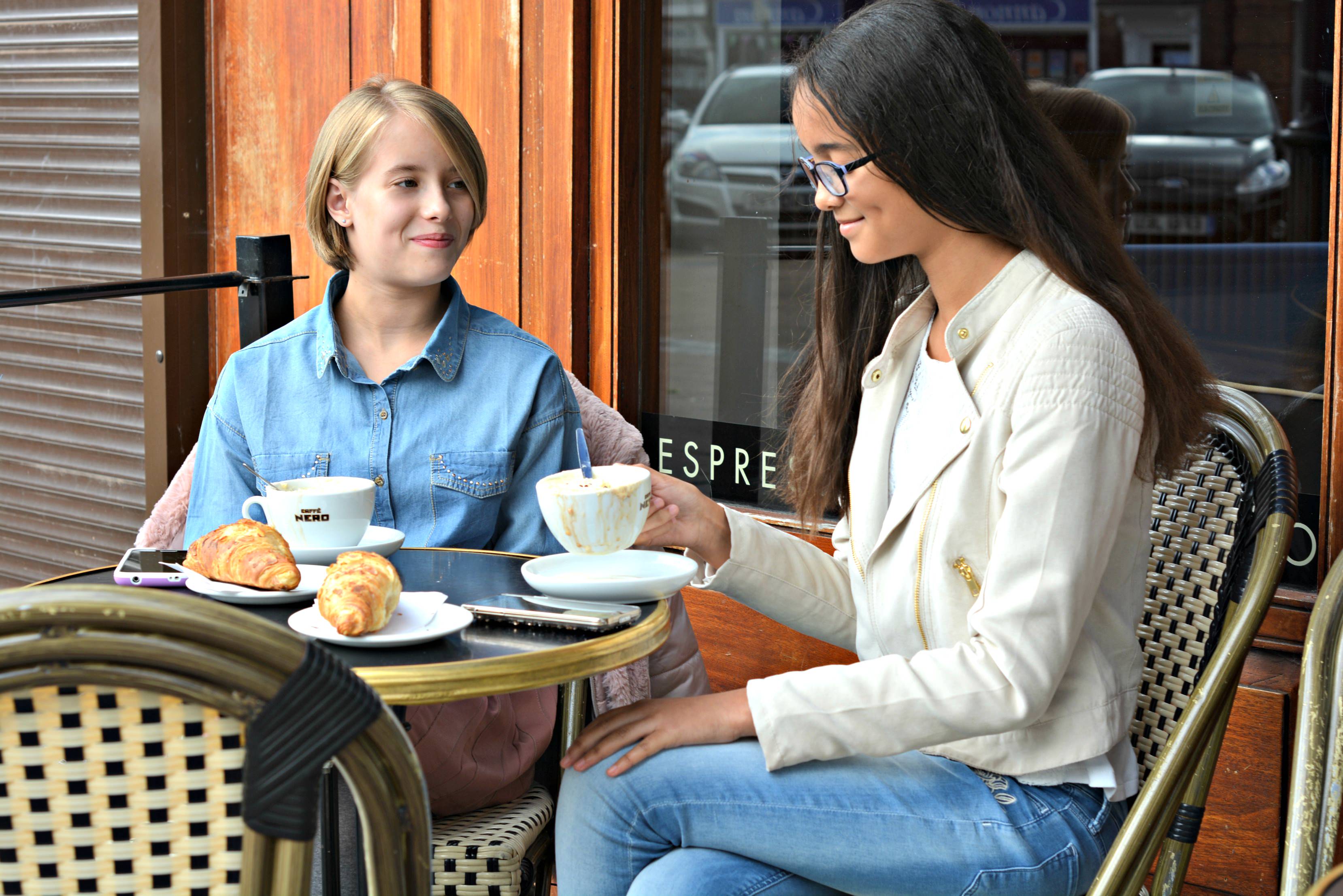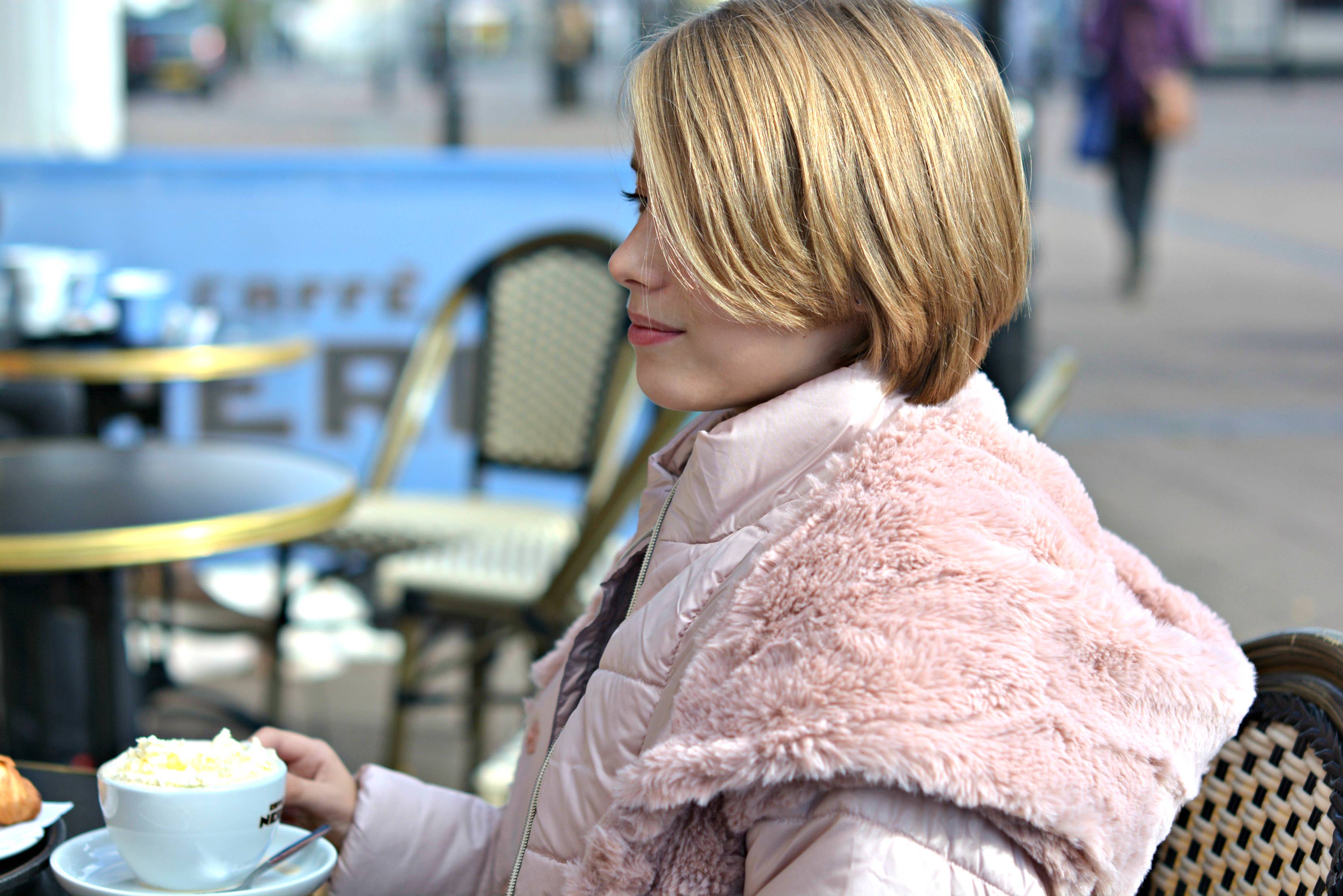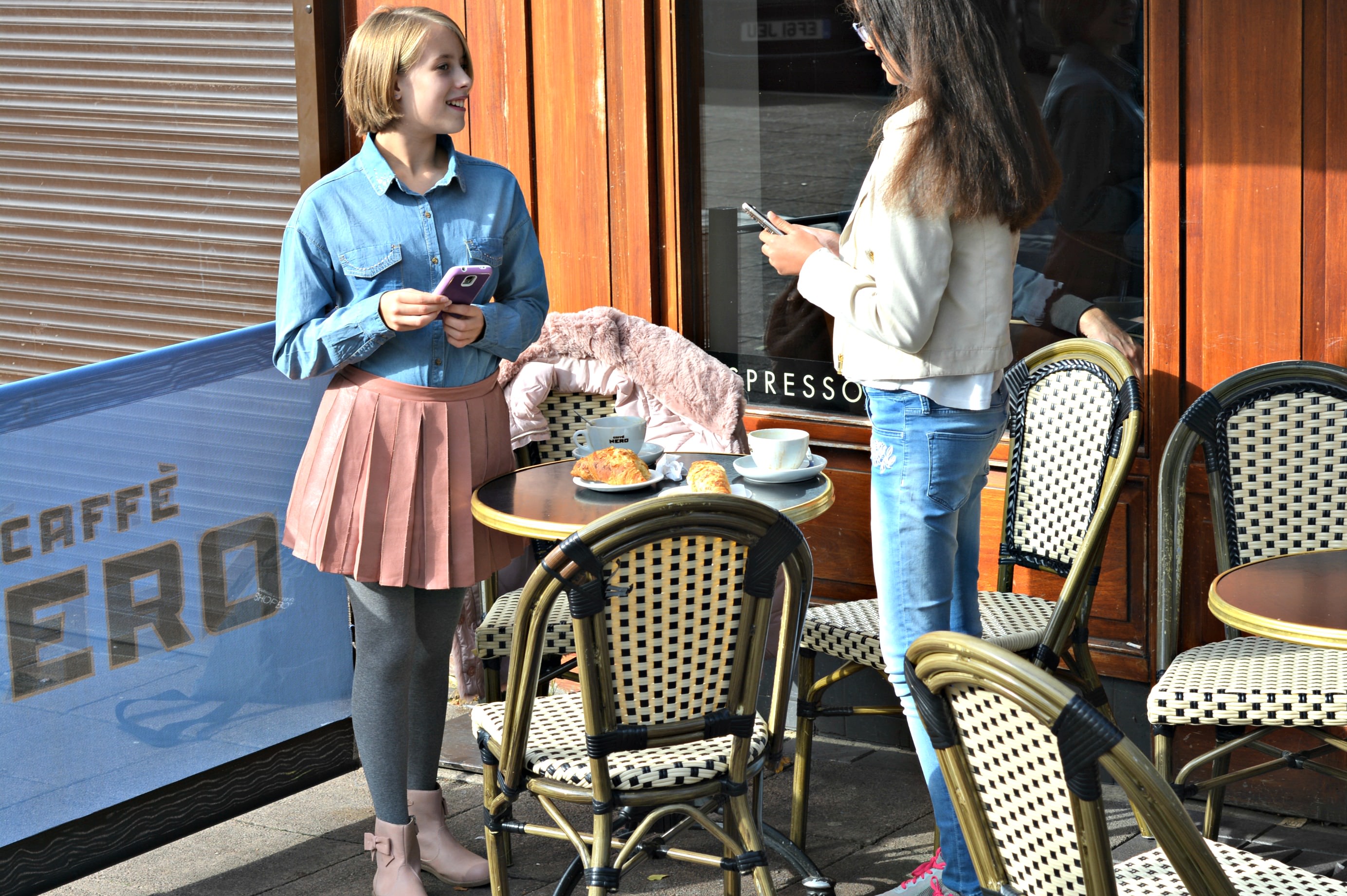 Towards the end of Year 6 Kiki asked to meet her friends at the local cafe
This threw me for a bit of a loop if I'm honest. I had a mini panic attack in private, imagining nefarious men approaching the girls luring them into an unmarked van never to be seen again! After I calmed myself down my thought turned to over-sexed teenage boys luring them into a life of drugs &… Arrrgh STOP IT!
A little while later Kiki & I had a talk. Not THE talk, we've been gently doing that for a while now. This chat was simply setting some boundaries, you know like "Go straight there, do not deviate or wander off somewhere else. Come home at x time & if you're a minute late your phone goes away for a week" Etc etc…
I gave her an hour and a half in total. That's 15 minutes walking there & back with one hour to hang out/gossip at the cafe. I think that's fair, plus she must text me the moment she arrives at the cafe, before even sitting down! So I can exhale.
Clearly Kiki didn't take me terribly seriously or she thought she'd test my mettle, whatever her reason the outcome was simple. She came home 15 minutes late so I took her phone for a week BAM!
Since then she's been home on the dot every time OBVS.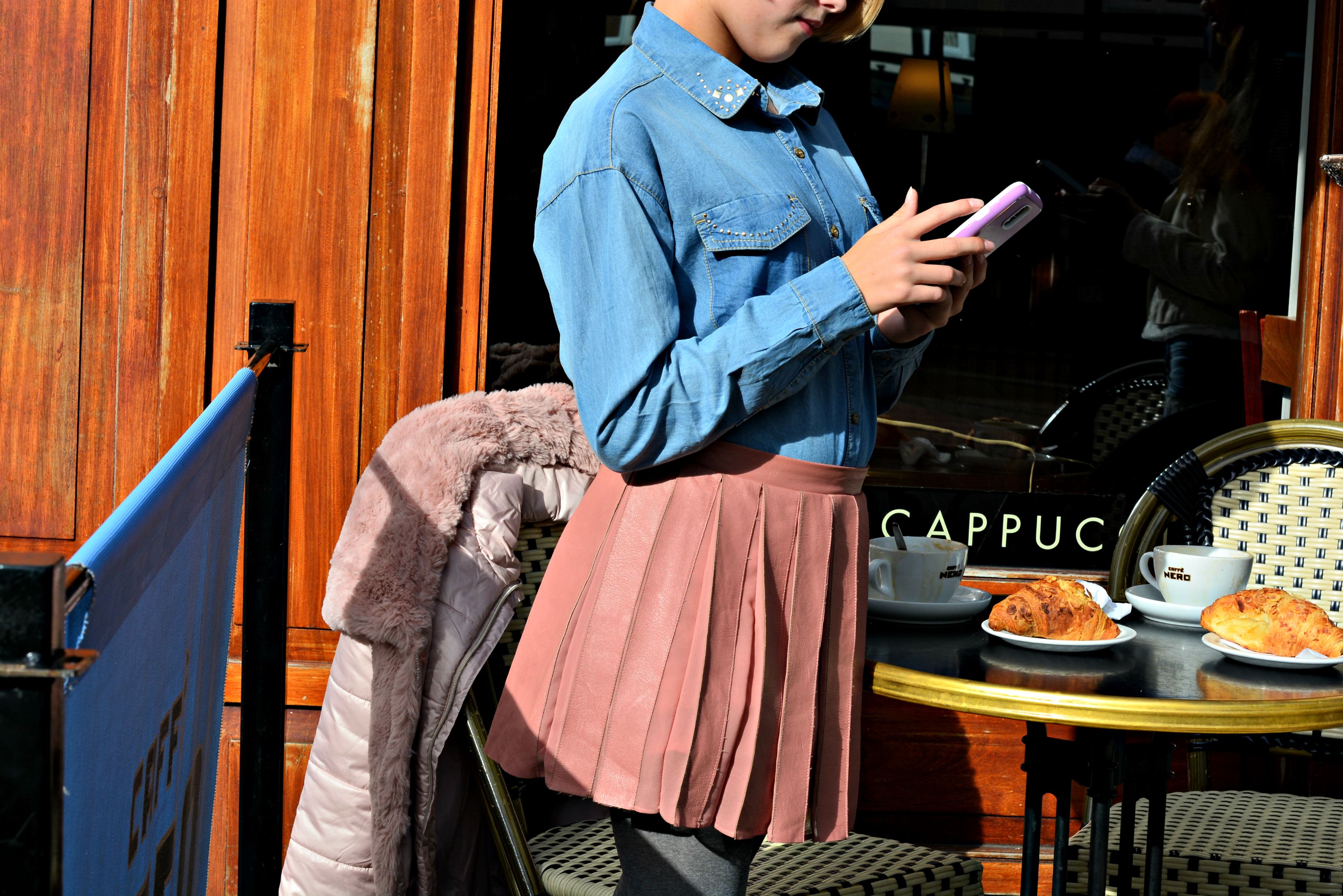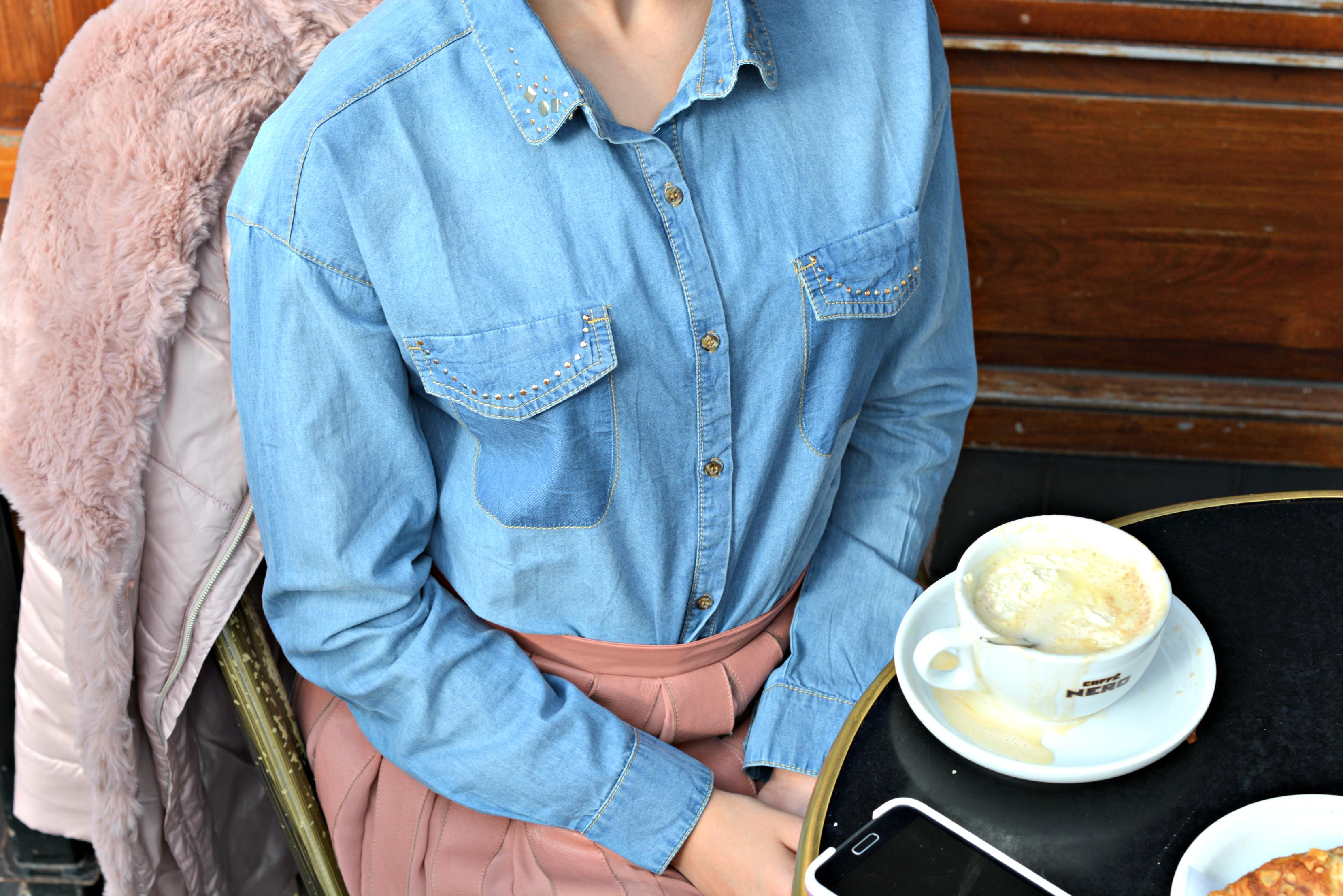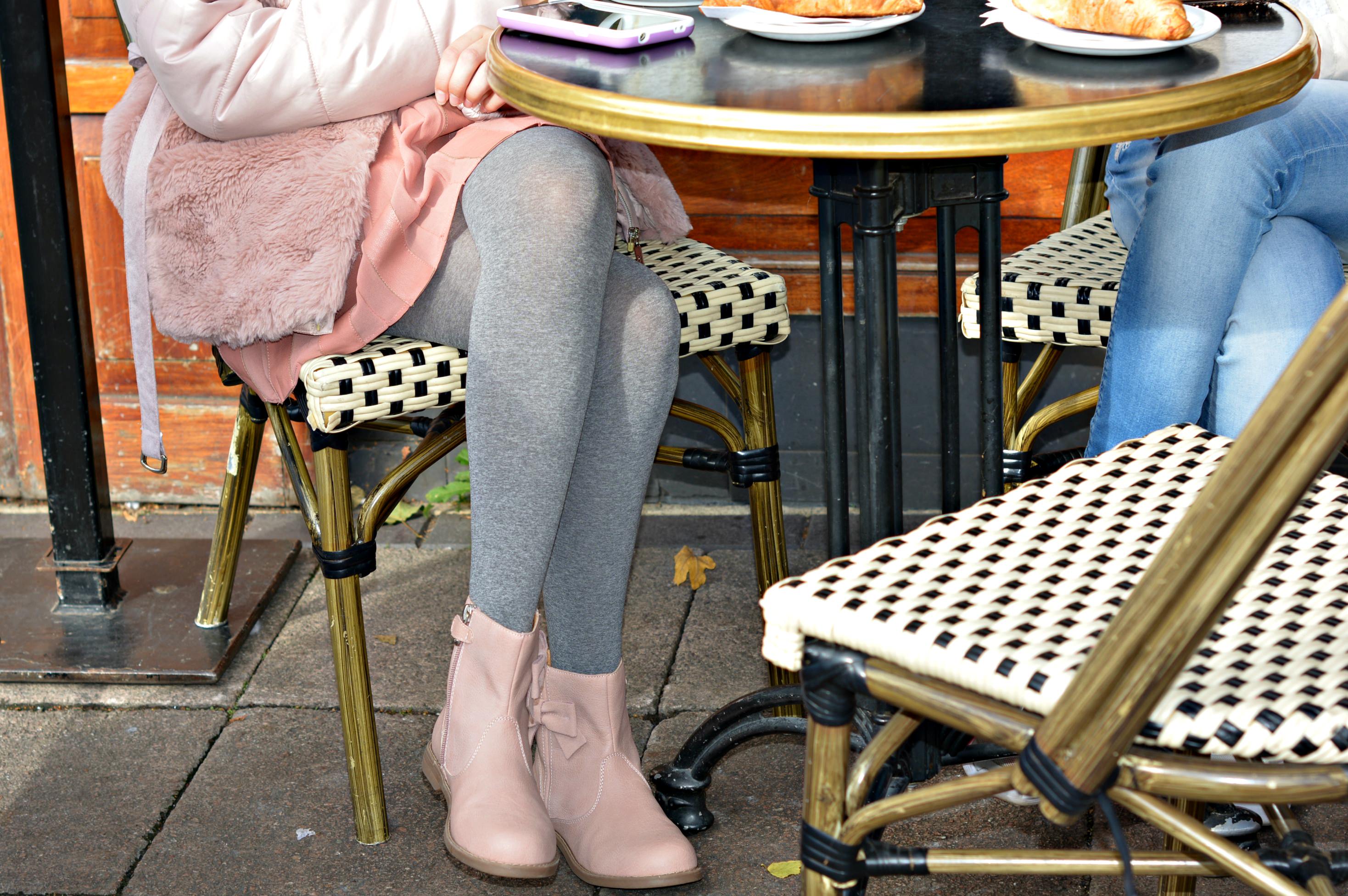 All the kids have phones now!
Technology today is wonderful isn't it? Oh but what a minefield trying to keep the children safe! For me internet safety is an ongoing conversation with the children. As they get older I am verbalizing the dangers more bluntly therefore when the murder of a boy made headlines I decided to let the older two watch the news. The boy was groomed by an anonymous young man through his Xbox gaming. Although his Mother knew enough of what was happening to inform the police of her fears, tragically they didn't investigate. Her teenage son was subsequently killed.
I hate that this happened yet having watched several interviews of the Mother I'm confident she'd want other Mums to talk to their children about it. It's terribly upsetting remembering the details again as I write. There are no words for what that woman must now eternally bear.
It's crucial to note that watching this story on the news has made the most impact on getting my point across to both Kiara & her brother Jasper. Particularly Jasper who is almost 2 years younger than his sister & adores his Xbox.
In today's world children grow up with VIRTUAL FRIENDS unaware of dangerous deviant adults pretending to be children. Tricky tricky sick adults.
We caught a first-hand glimpse of this when Kiki started using Instagram. Once again, not before I set some ground rules such as she's only allowed to follow people she actually knows. You know IRL? wink I'm down with the hip initialisms Hahahah
Unfortunately many other children in her class weren't operating within these same boundaries. On my regular evening scroll through Kiara's phone I discovered her friend was asked to take sexual pictures of himself via A FRIEND on Instagram. It was a relief to see my daughters reply advising him to immediately block this person although I'd have preferred her to confide in me about it.
Anyway the next morning we talked about the entire incident & it turned out her classmate had over 1,000 followers! His account wasn't even set to private! As I hastily checked through more of Kiki's peers I found many accounts were the same! Alarmingly many of those kids accounts were also being followed by this particular nasty character or RING!
I promptly called the child's Mother & as delicately as possible explained everything I'd learned to date.
Following my phone call she called the Police who went straight around to the School to inform the Head & the other Parents involved.
By the end of the day the tricky, nasty, hideous, disgusting adult account had vanished into thin air. The Police now have a department for this particular type of paedophile & take it extremely seriously. However it's so simple to delete an account & change IP address that the catching technology sadly hasn't caught up with the perpetrating technology.
Ironically soon after this incident our School had their scheduled internet safety lesson. Perhaps this should be a year earlier in order to educate the kids before they acquire phones?
Additionally us parents need to make the kids aware of ALL the possibilities & keep a closer eye on their phone content. Now before you hypothesize "What if they didn't have a phone?" I have to say I believe the technology itself isn't the issue. Children should simply learn how to use it safely beforehand plus continue reminding them that if they haven't actually met the person they're not a "friend".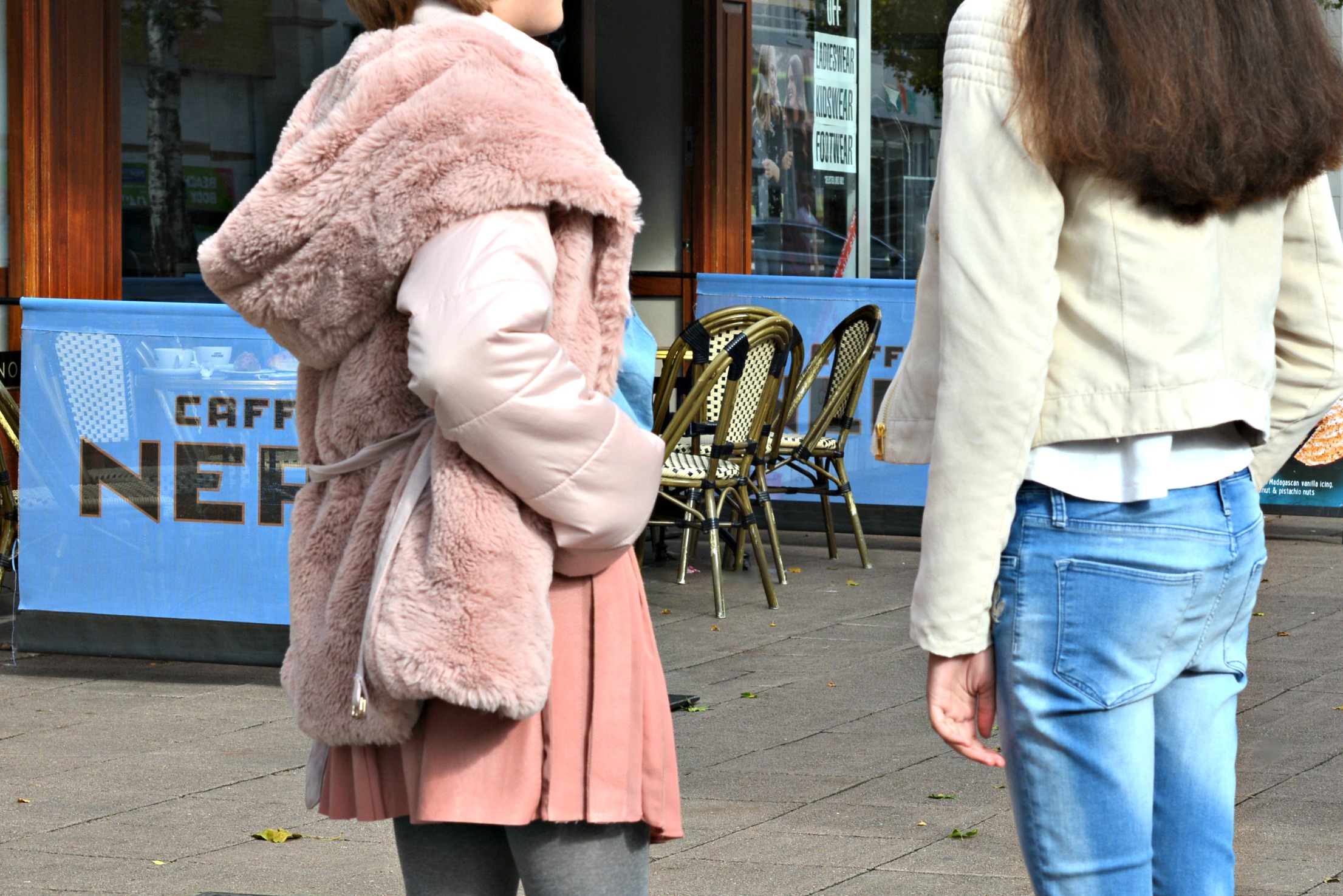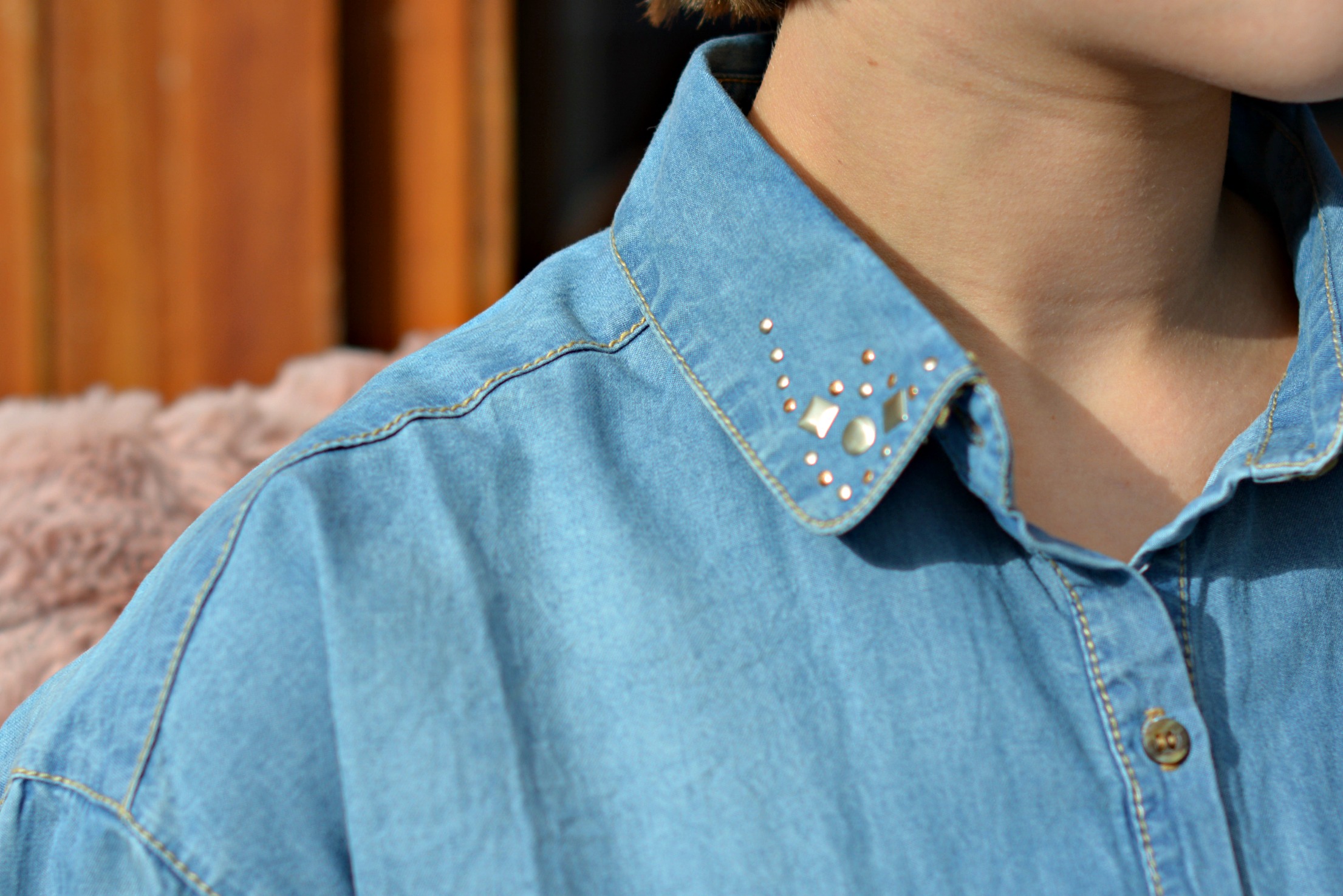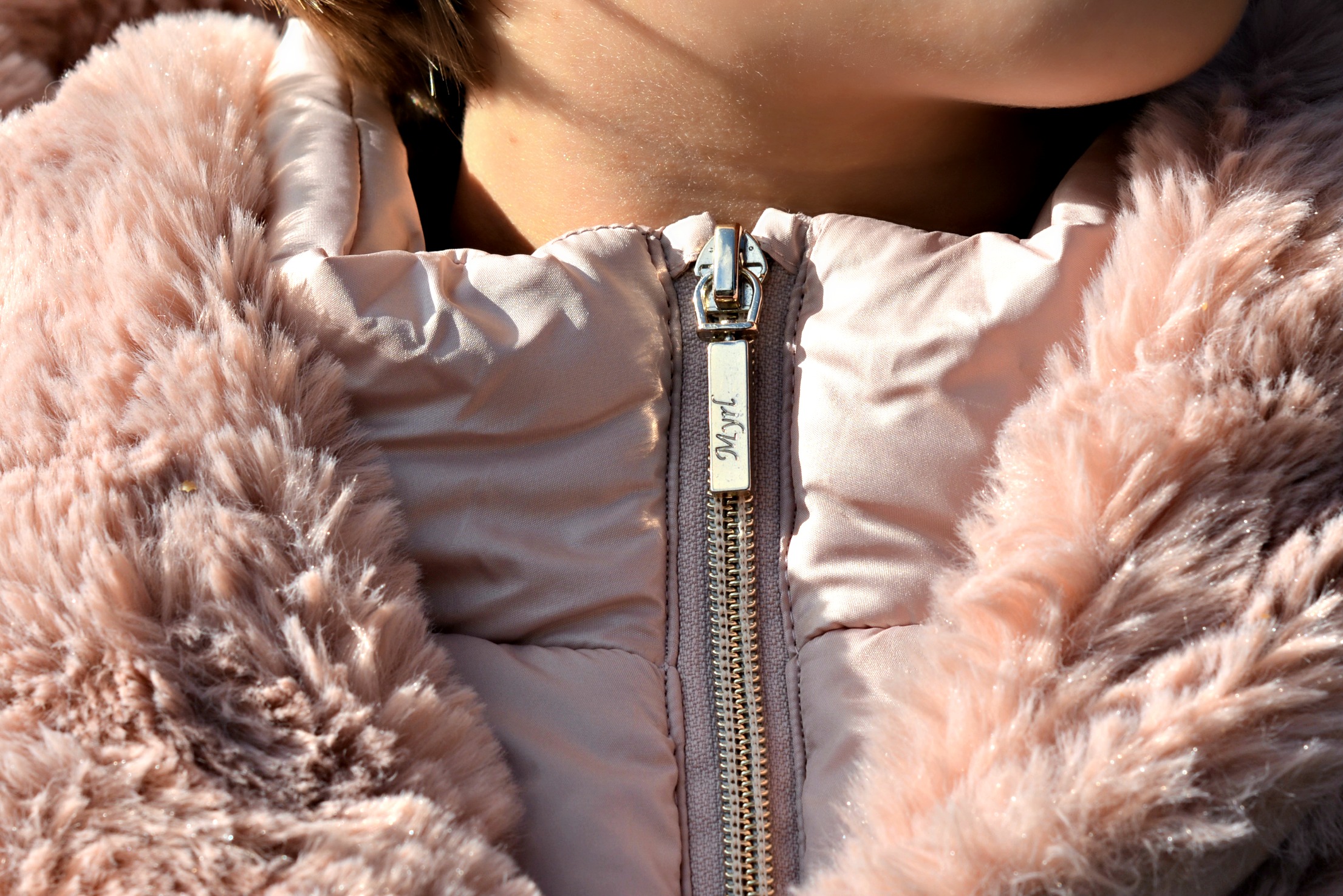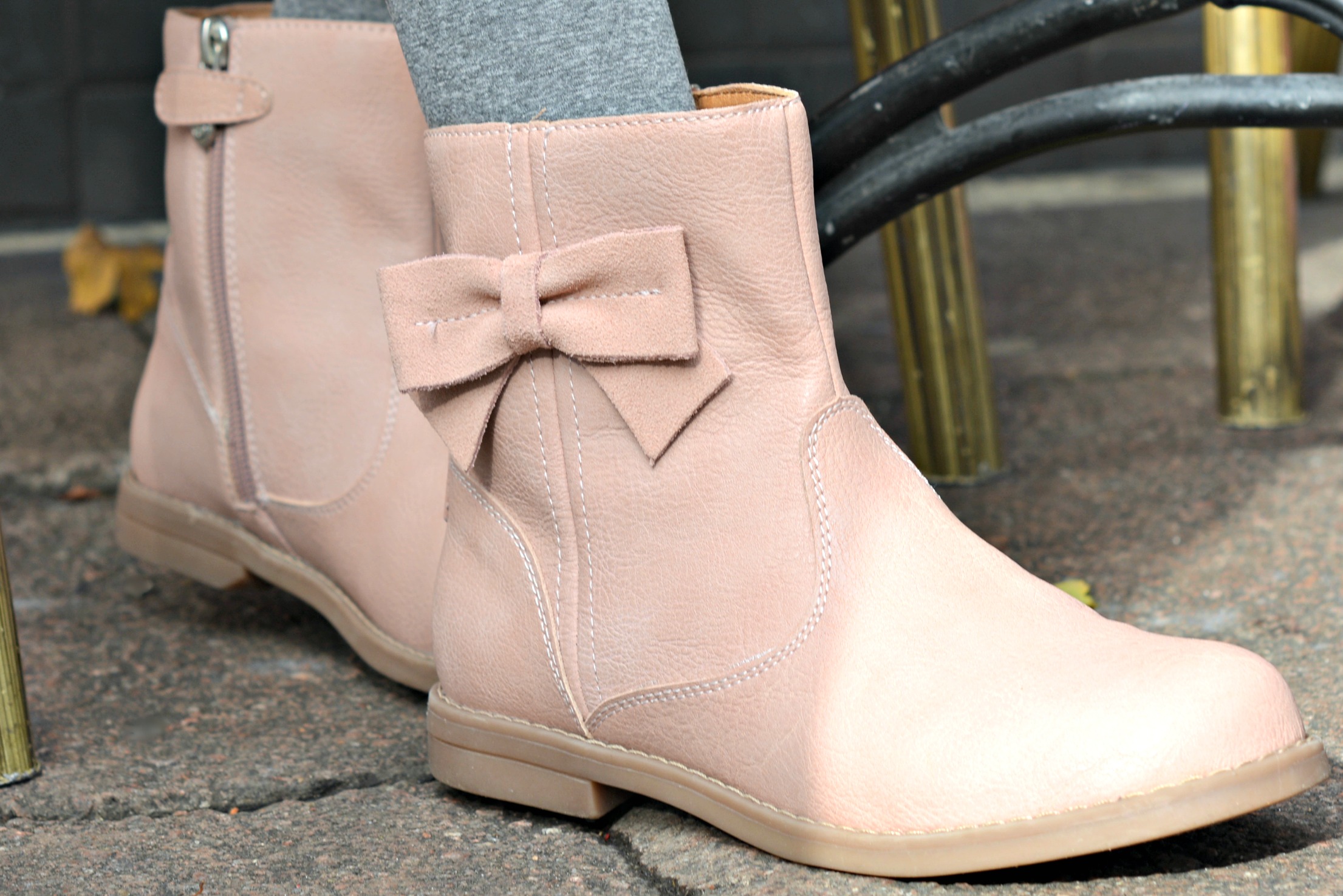 Coat – Mayoral | Shirt – Mayoral | Skirt – Mayoral | Boots – Mayoral | Tights – Mayoral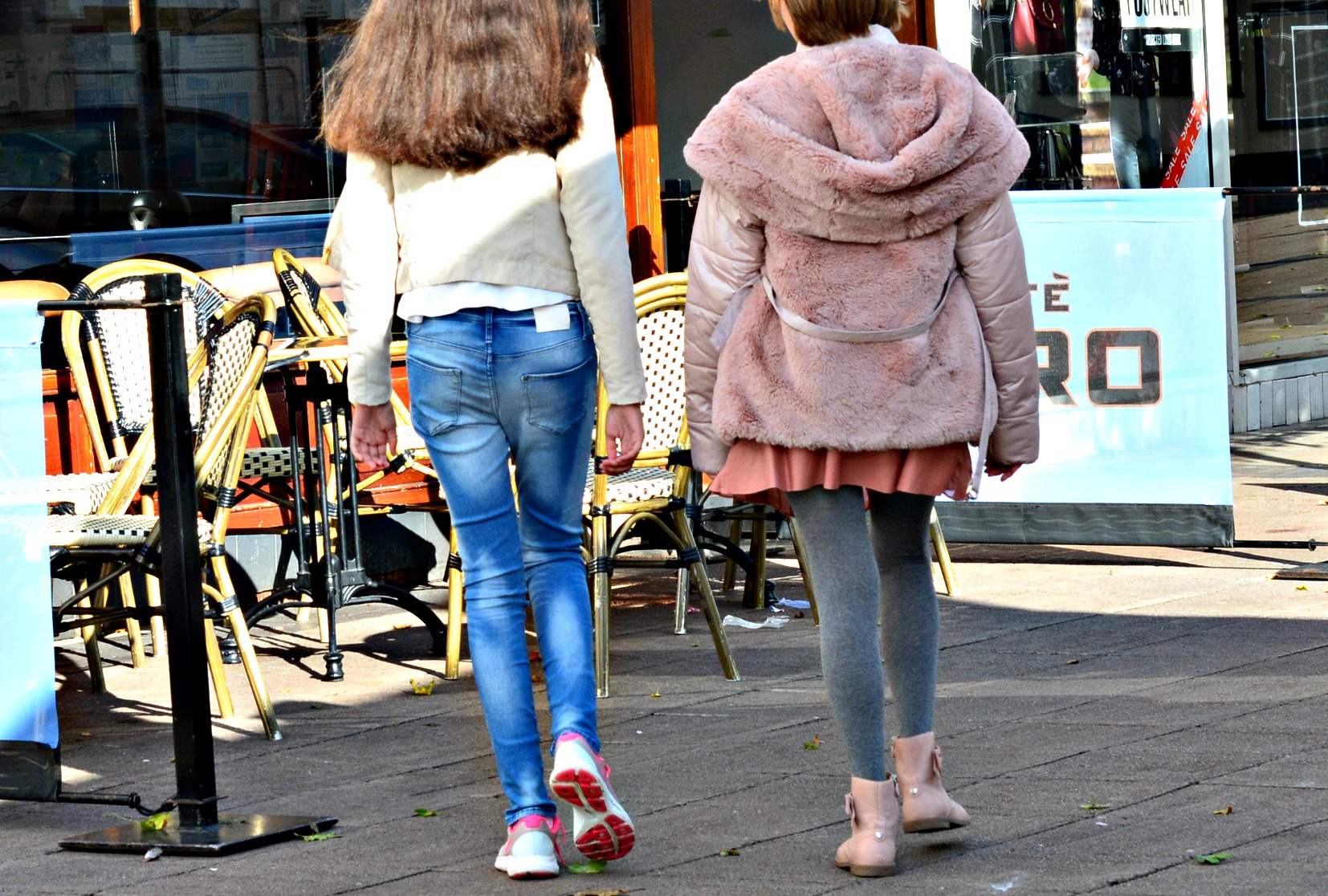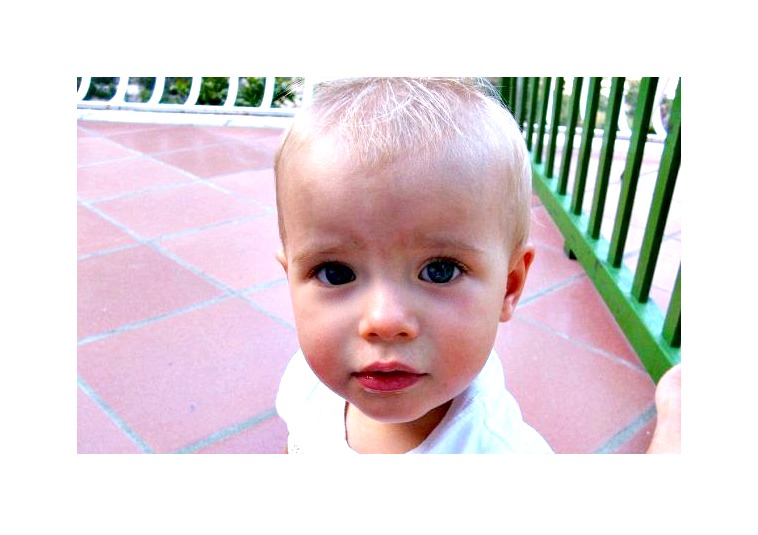 I don't know if my eldest daughter is growing up too fast
Hope not, I wish all 3 of my children would stop growing up so bloody quickly! I find myself clutching to the babyish gestures & cute sayings still lingering in their little personalities. Perhaps it's more about me wanting to stop the clock for a moment to catch my breath? I'm scared I'll forget the details, the minutiae of our every day.
I try to remain observant, not only of them but also of how my friends with older kids have done it. I make myself available to show I'm always free for a chat, no matter what that happens to be about. And most importantly of all I am always up for a Huggle.
Whatever happens in the future I know one thing for sure – My big girl will always be my baby, even when she is grown.
A big thank you to Mayoral for gifting Kiara's entire outfit, she loves it!
Also a ginormous thank you to Becky for being a Supermodel & Superfriend!
Any advice on the next few years? Please leave in comments all gratefully welcome (she says pleading)
Thank you for reading, Mx