Turquoise jewellery is kinda dated, no? It reminds me of old Hippies reeking of patchouli, wearing over-sized turquoise rings on every finger & leather laces wrapped around their wrists.
Not cool. Certainly not chic.
Yet I'm drawn to the azure blue of Turquoise & have often imagined the versatility of owning a single exquisite piece. My opportunity to do just that came when online jewellery retailer Eternal Collection offered the Over40Collective a collaboration. I immediately searched their bracelets & found this Turquoise Howlite & Swarovski Crystal beauty. What's more it is the metal tone du jour, Rose Gold – Perfect!
I decided for today's shoot to dress the bracelet down, thus demonstrating it's versatility right from the get go. I mean sure, it'd be super easy wearing this statement piece with an all black evening dress or these leather trousers. Even in smart casual attire such as this, the bracelet would also work brilliantly. However for me & my hard-working wardrobe mantra even jewellery has to pull its proverbial weight.
So let's begin with a casual look. To be honest I could (& will) happily pair this pretty bracelet with a basic jeans & jumper combo but then I wouldn't be showing you my DIY dyed dress today…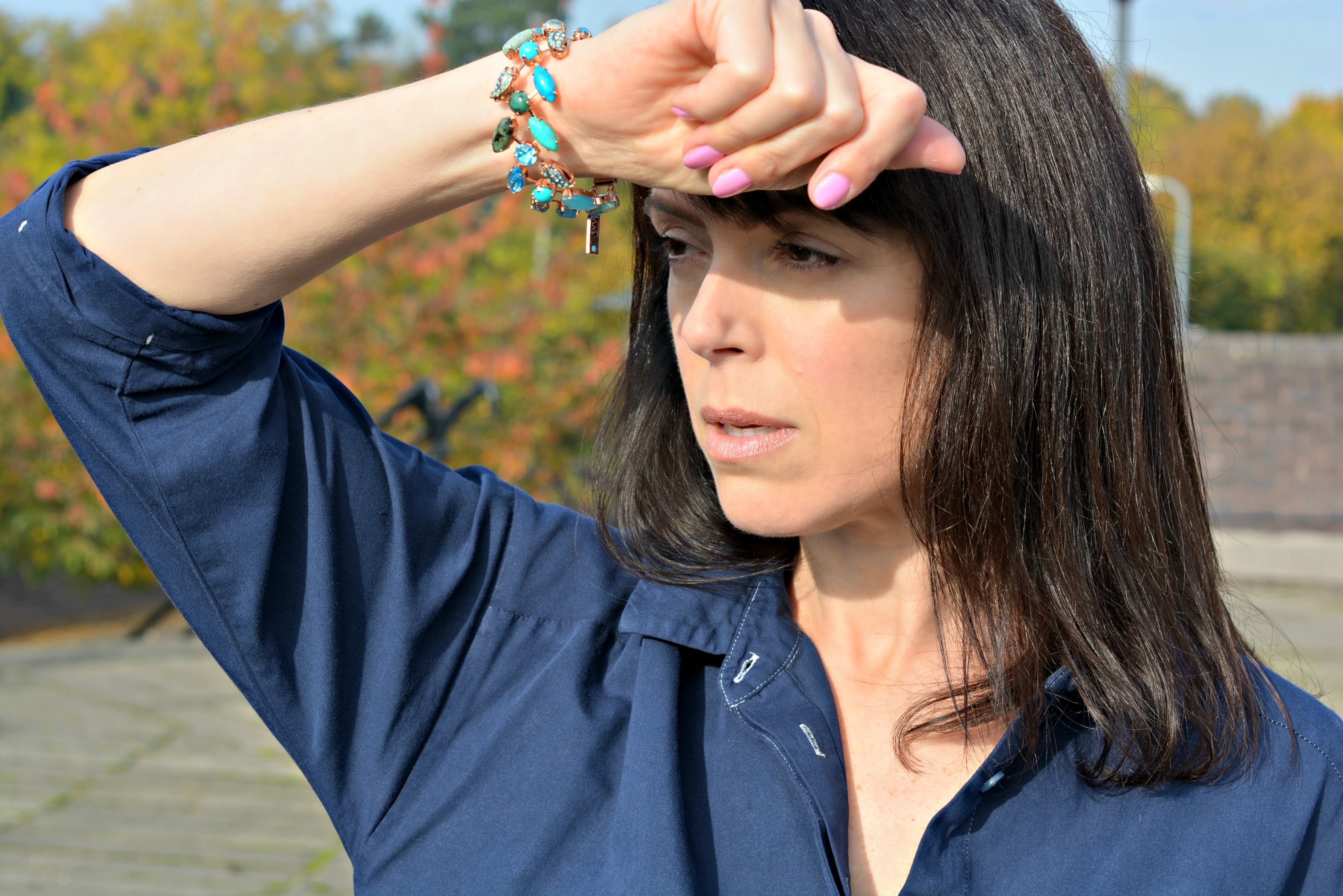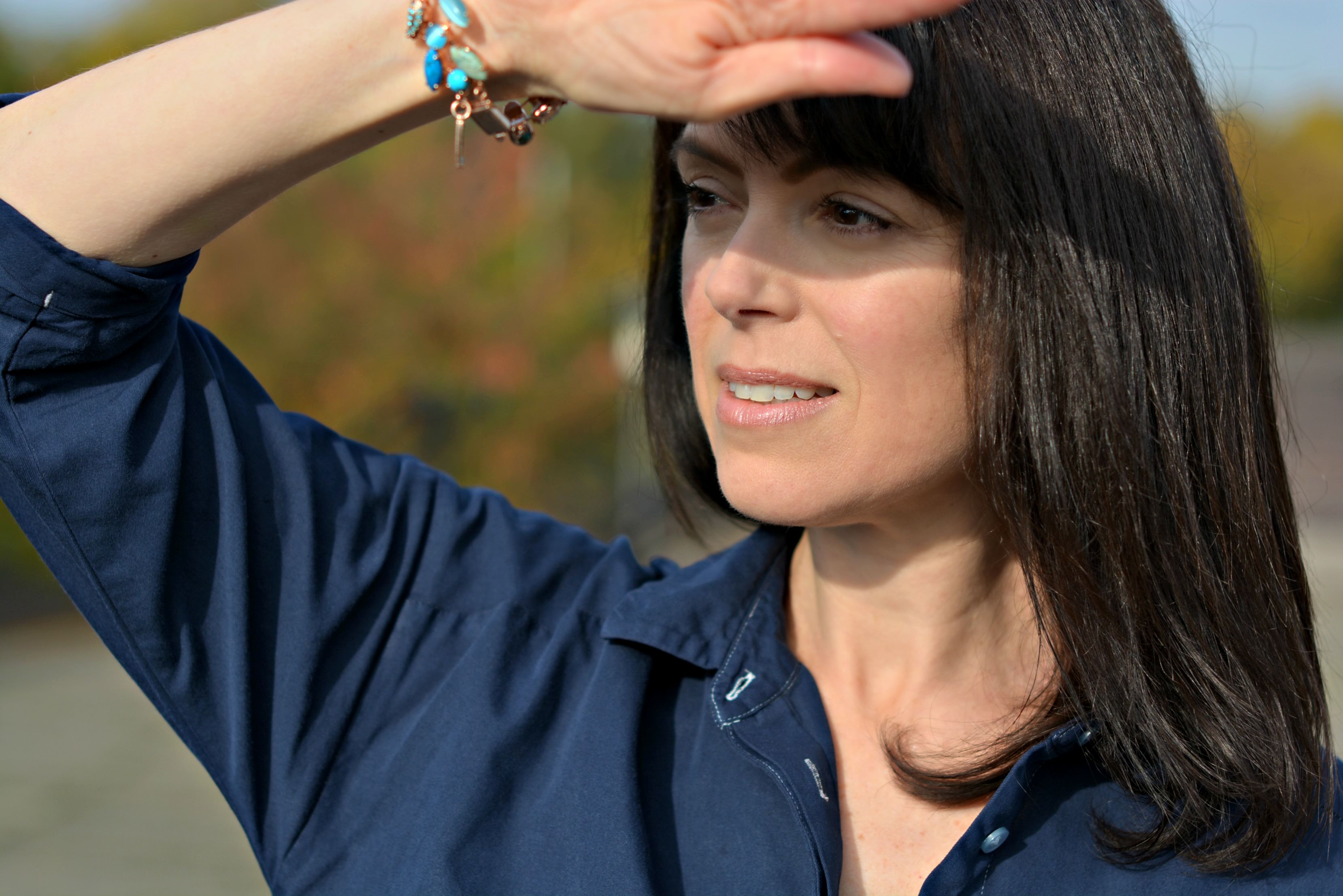 What to do with a stain on your clothing
If you've been following my Instagram Stories you may remember I dyed my Whistles cocoon shirt dress? Well basically what happened was this fabulous dress had a stain or more precisely absence of colour, right at the front in plain sight. The distinctive splodge rendered my dress unwearable therefore as usual, in similar situations, I decided to choose a Dylon colour to home dye the garment giving it a new lease of life.
DIY dying has come on leaps & bounds from the messy days of old. Simply tip the entire contents of the packet into your washing machine & hit start! You need to do a second cycle to clear the excess colour & that's it. The salt is all included within the packet so it really is literally that easy.
When deciding on the colour I will always go darker than the original so it takes evenly & bear in mind the stitching is almost always synthetic so will not dye. It's a good idea to imagine how the stitching will look against the new colourway before you begin although if the garment was unwearable anyway you might as well just go for it!
In this instance the obvious choice for me was navy, a colour I wear often that would additionally contrast nicely against the white stitching. Anyway I'll let you judge for yourselves whether it worked…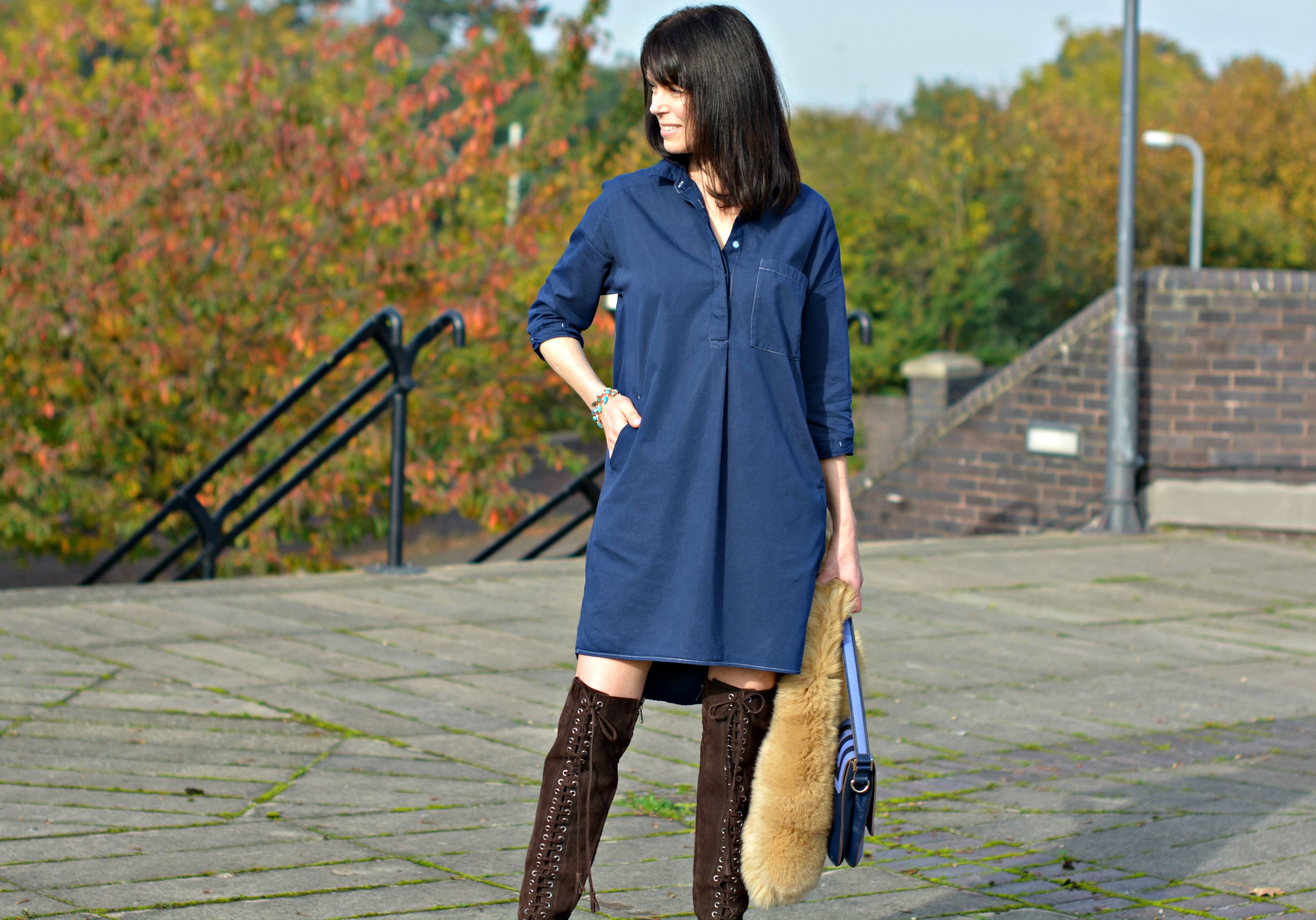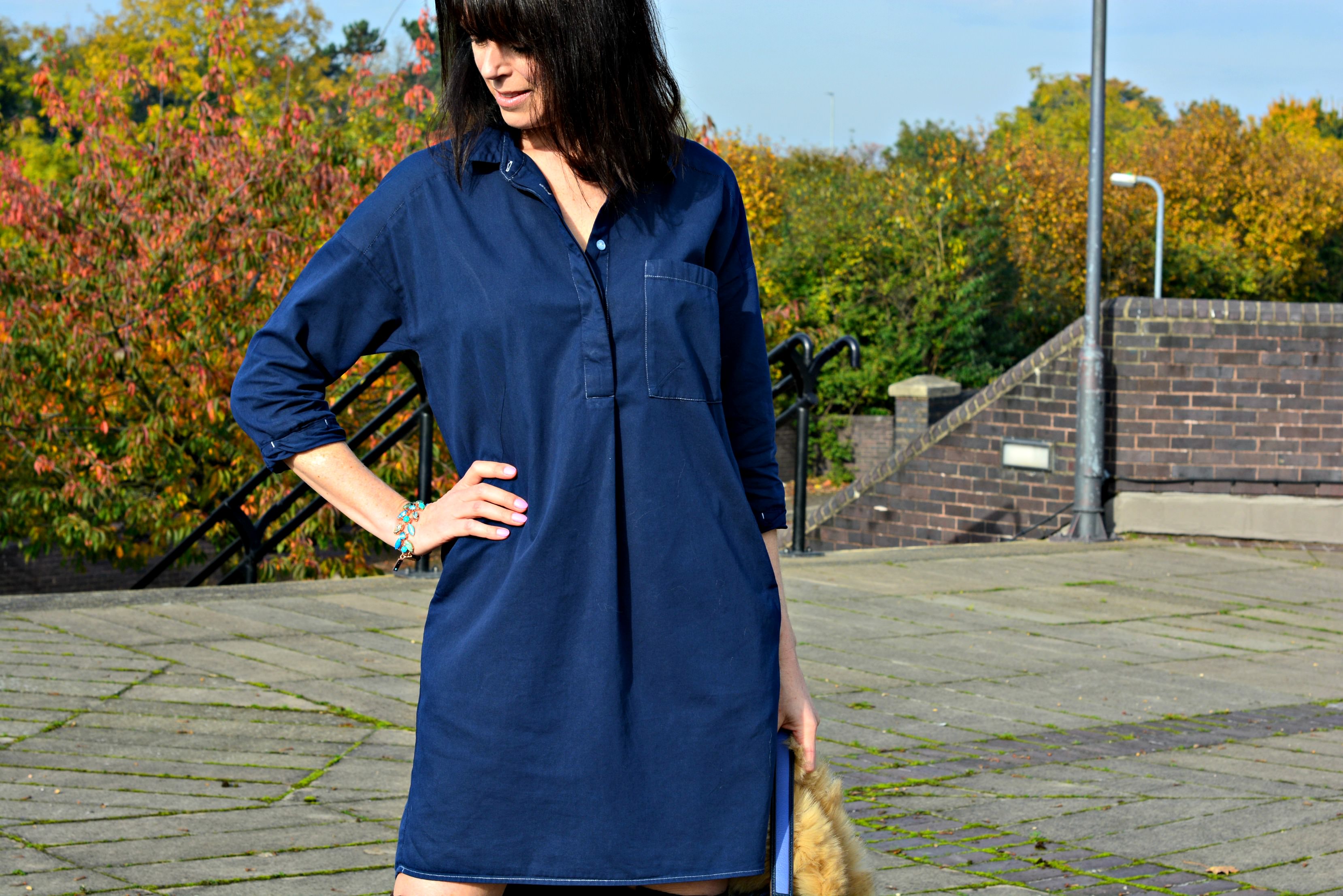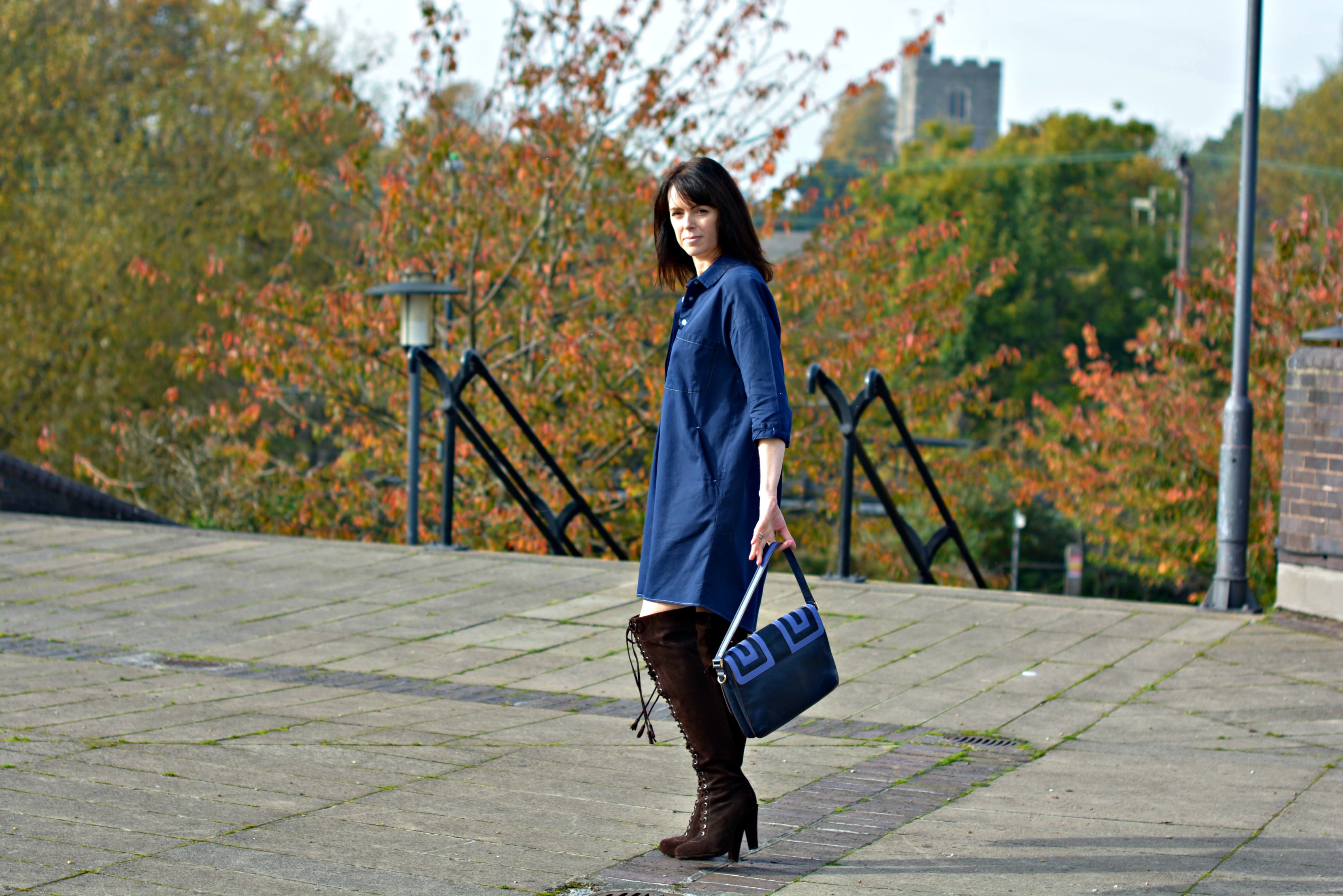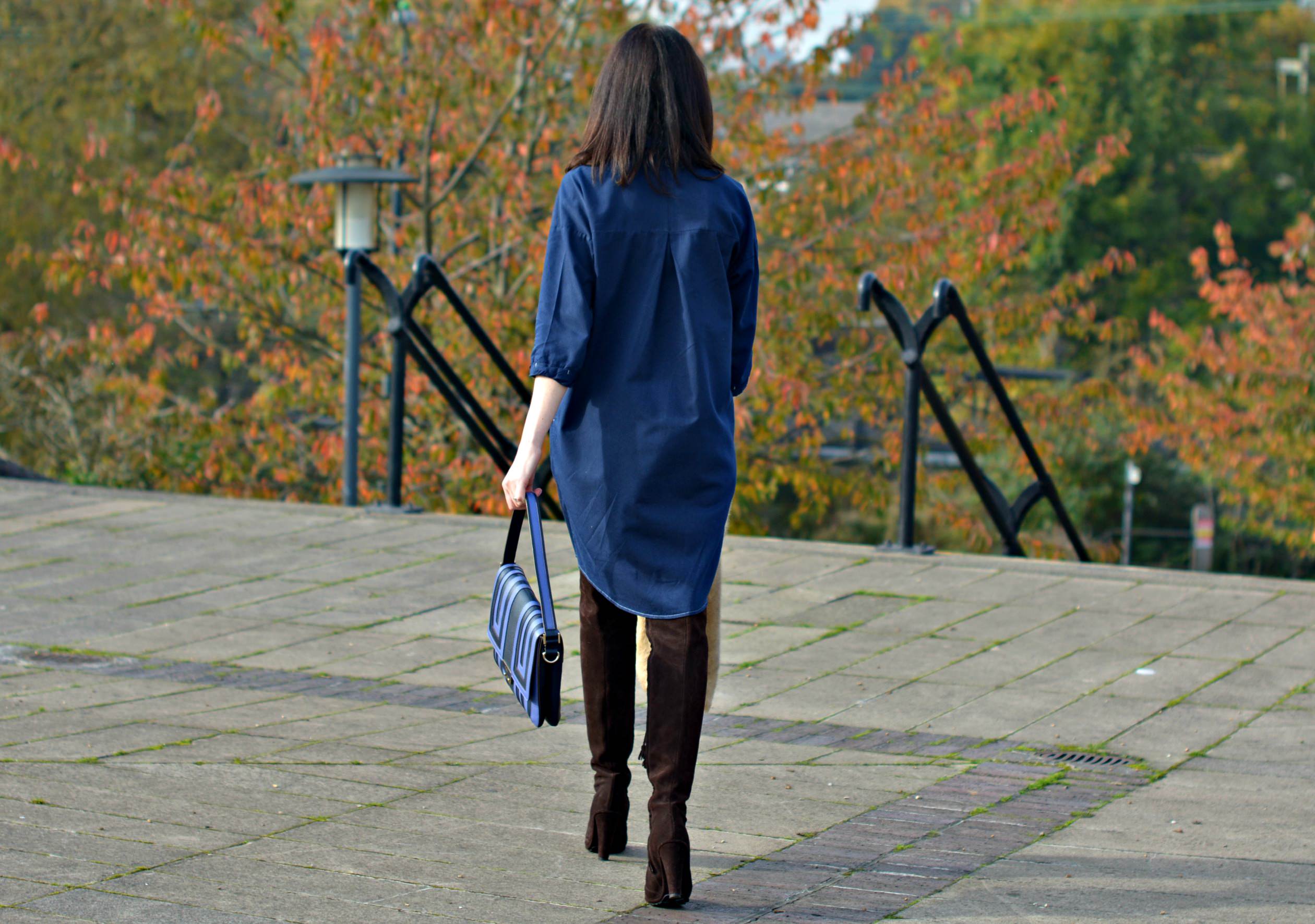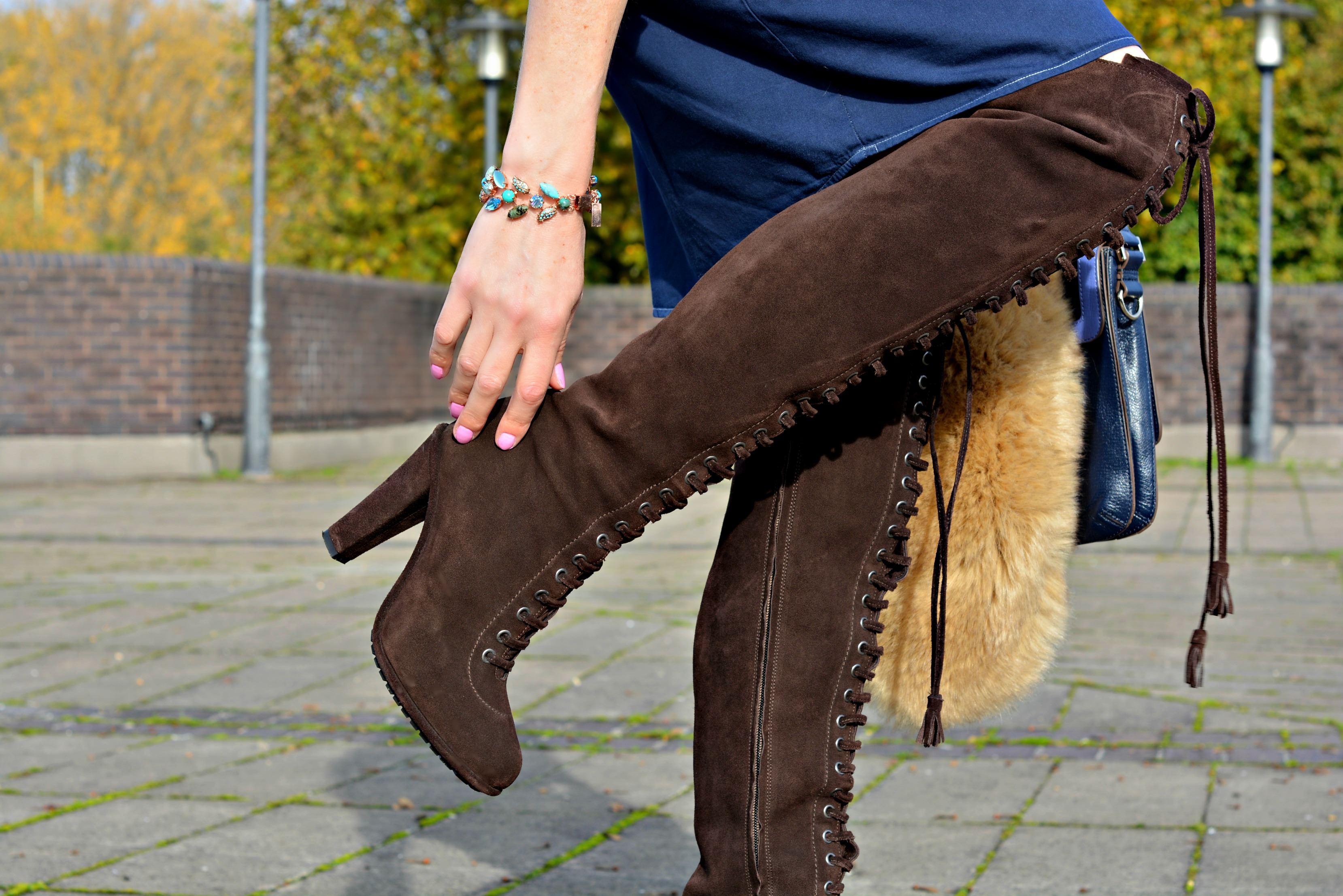 Wearing over the knee boots over 40
Yes I am indeed – Don't care what anyone thinks. I love love looove these boots! I had ummed & ahhed over OTK boots for bloody ages before I bought this AllSaints pair in their sale last year. My dilemma was simply what style to go for, check it out here. I don't particularly want or need more than one pair of them so I had to anticipate how often I'd wear each specific design. I settled on these for two reasons 1.) The rich chocolate suede 2.) When I tried them on they were remarkably comfortable. AllSaints boots are exceptional quality with high-end finish & detail. Plus they were fricken half price!!!
Lulu was with me at the time & she also gave them the thumbs up. Lulu is my mini fashionista metre Heeheehee. Naturally I have worn them loads, see here with yet another AllSaints purchase. Below are the other styles I considered, seen any you like? I don't think Over the Knee boots are disappearing any time soon.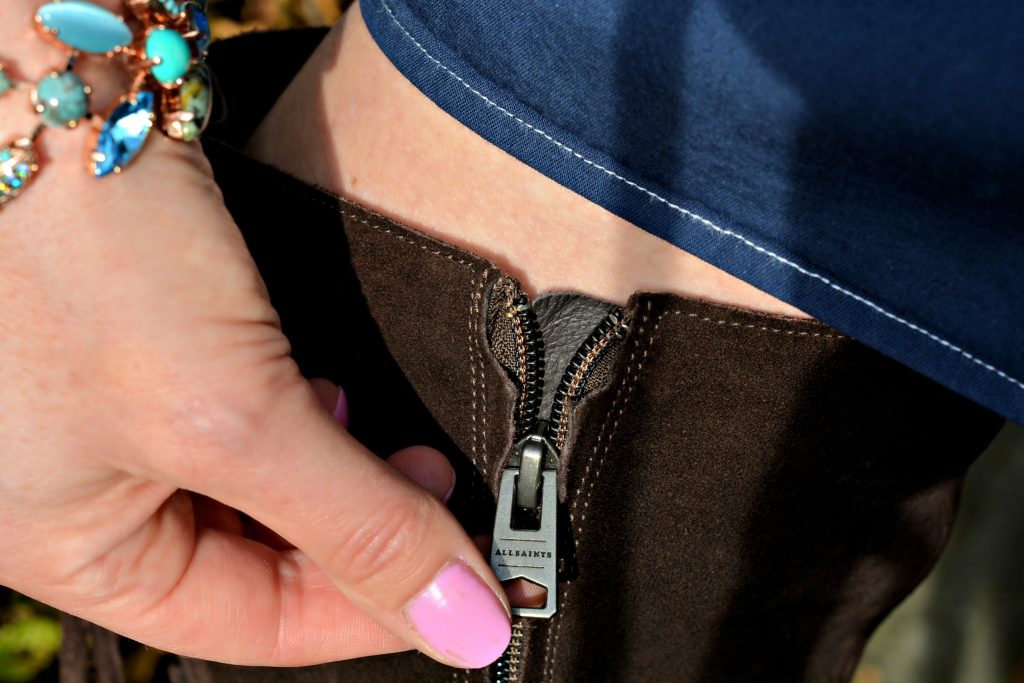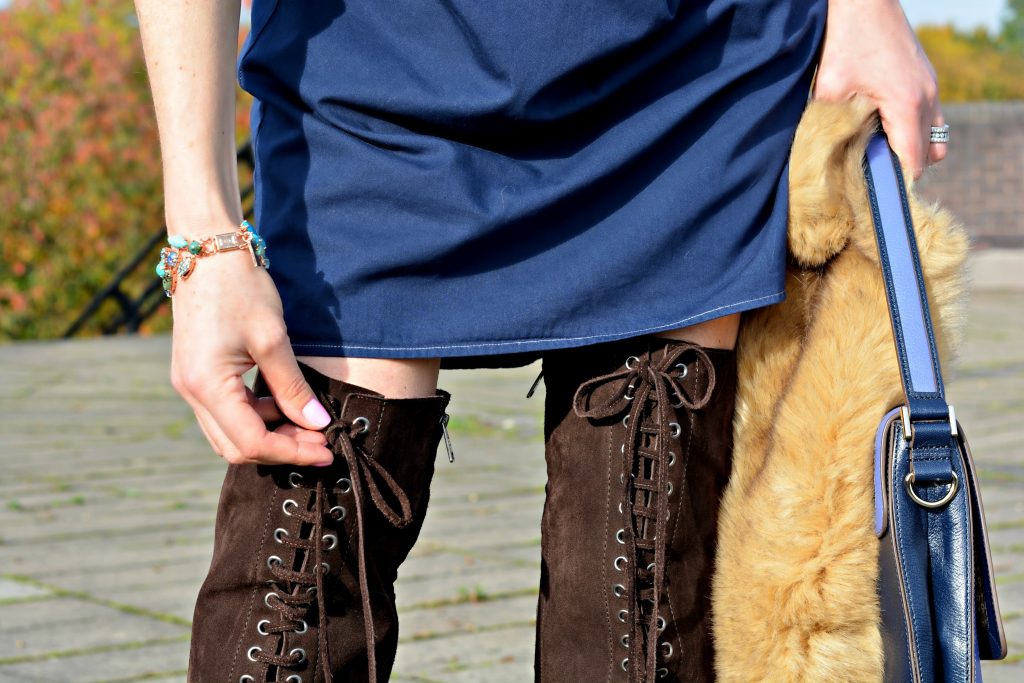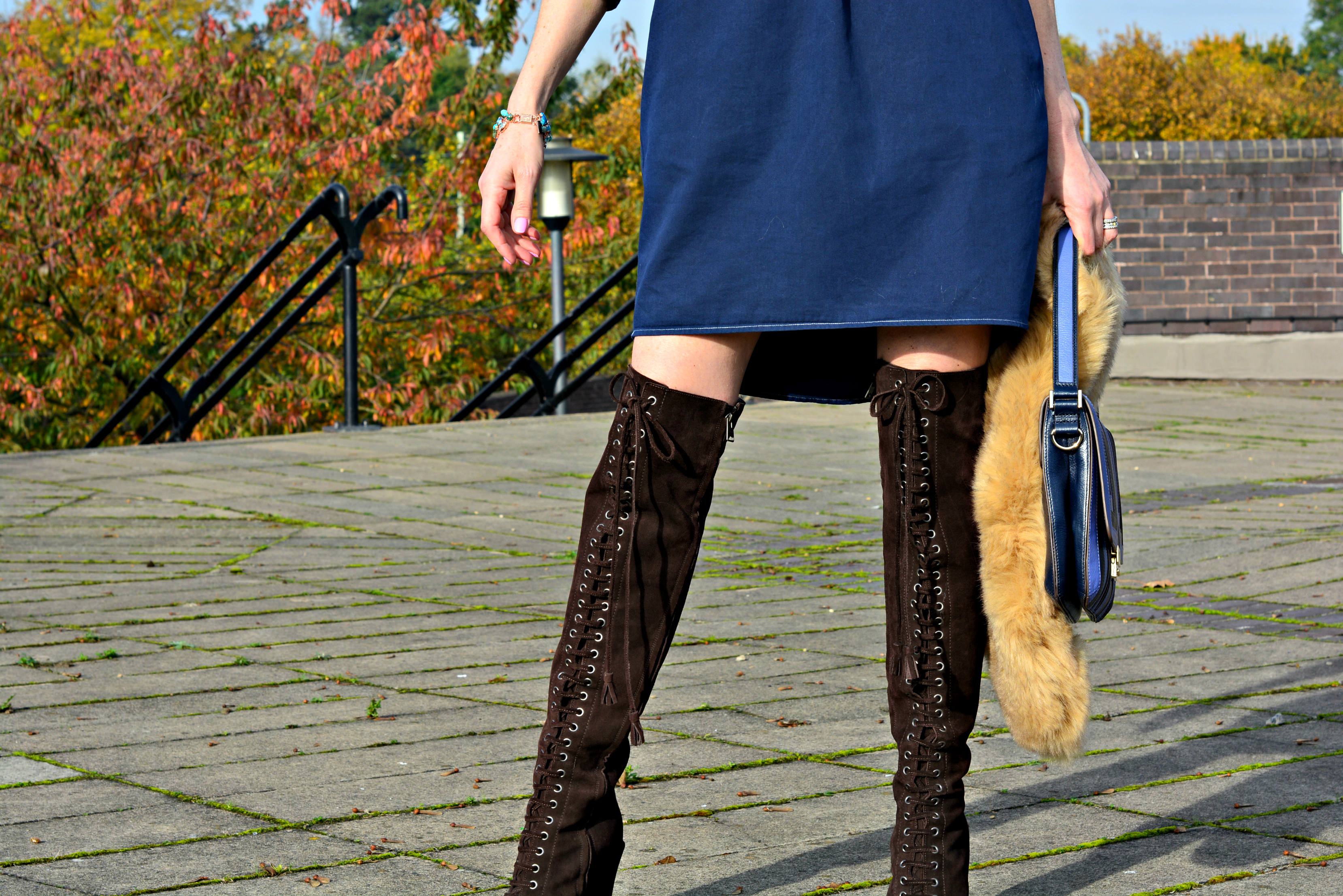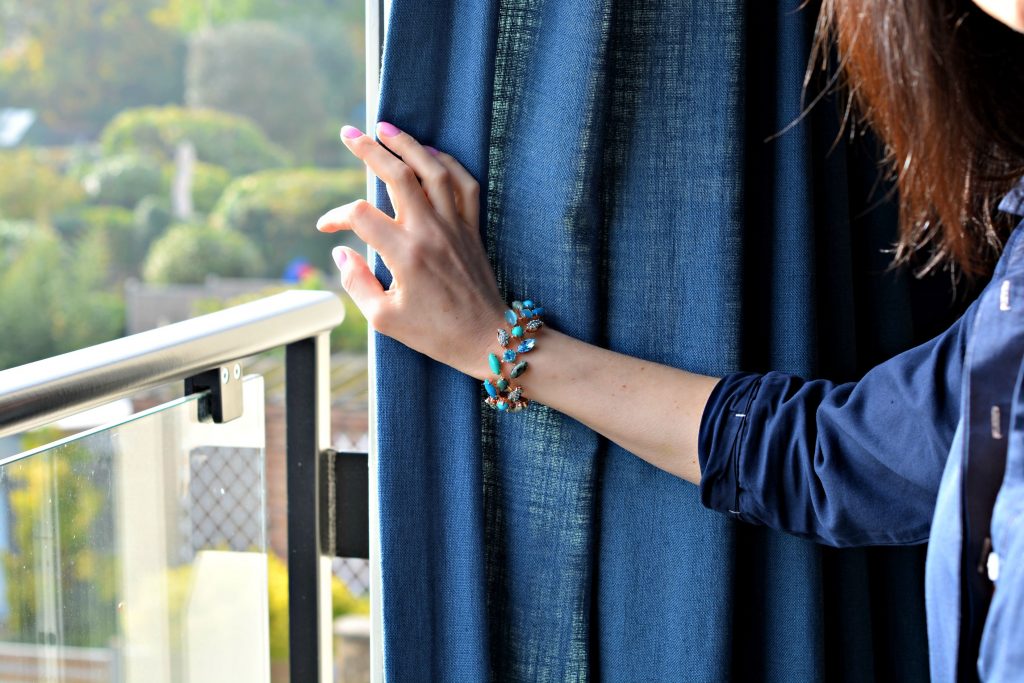 Turquoise Howlite, Swarovski crystal & Rose gold bracelet
If my intricate Turquoise bracelet isn't your thing, no problem – Scroll down for the truly diverse choices of the rest of the Over40Collective. Although Liz opted for the red version of my bracelet she styled it completely differently, anyway go see – Enjoy.
Click through to their full blog posts for more details.
See ya soon,
Mx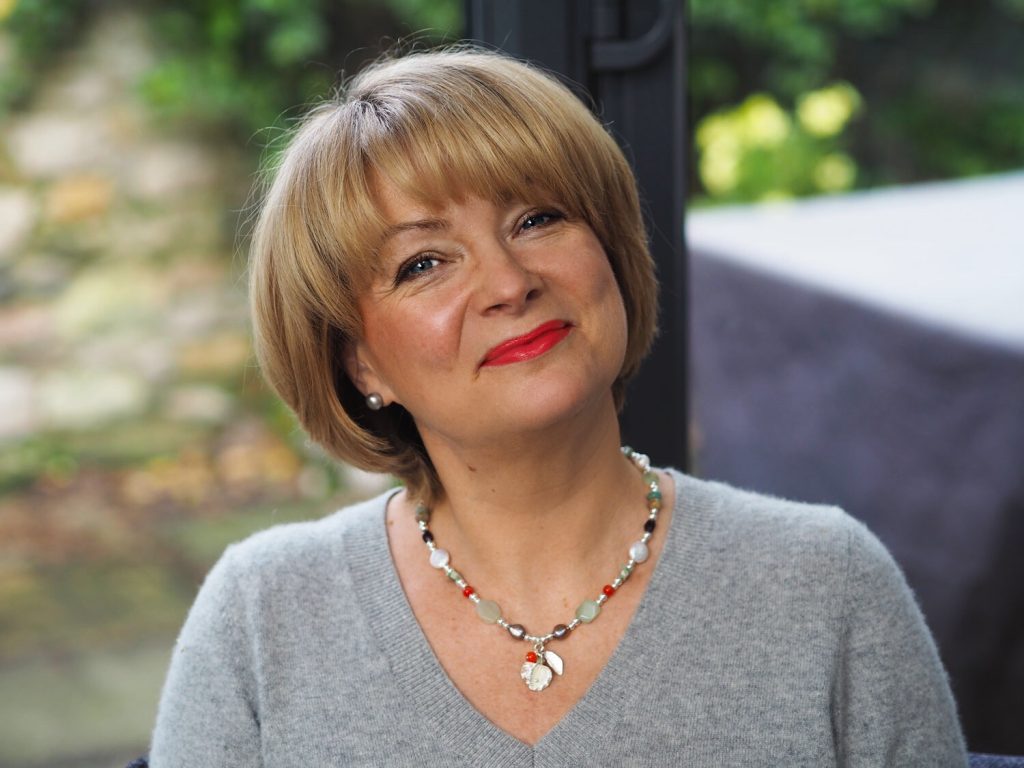 Nikki's necklace & earrings | Blog | Instagram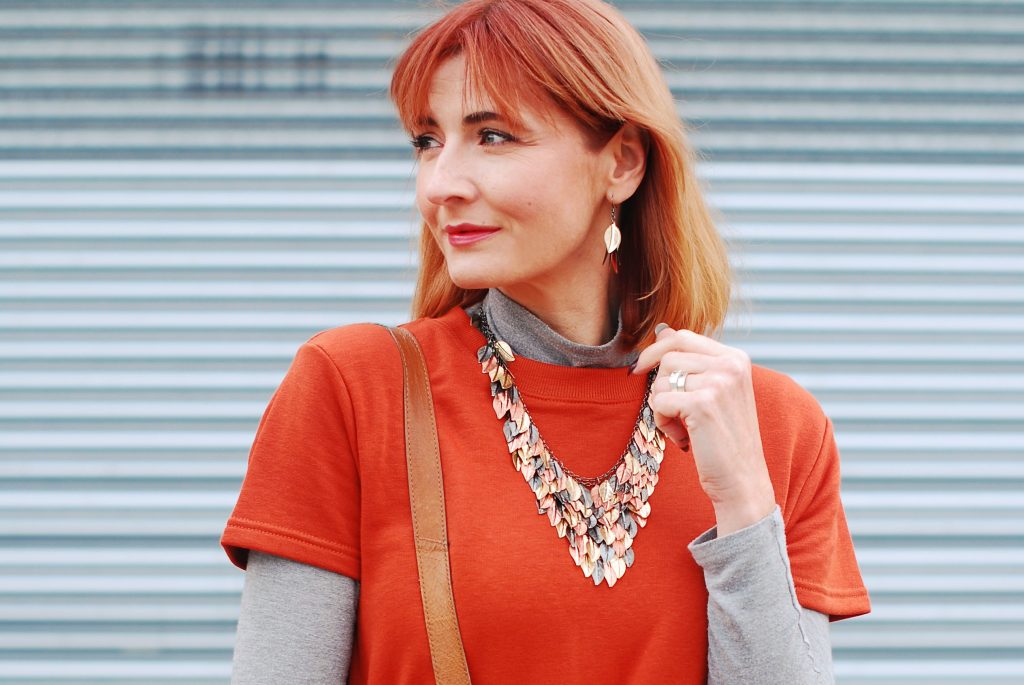 Catherine's necklace & earrings | Blog | Instagram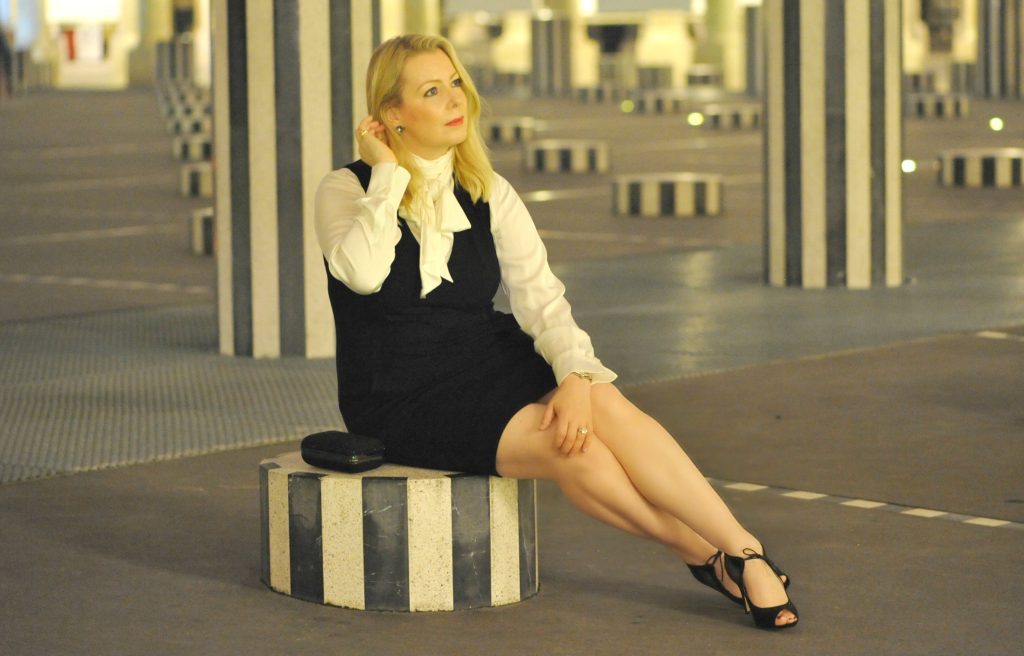 Lisa's earrings | Blog | Instagram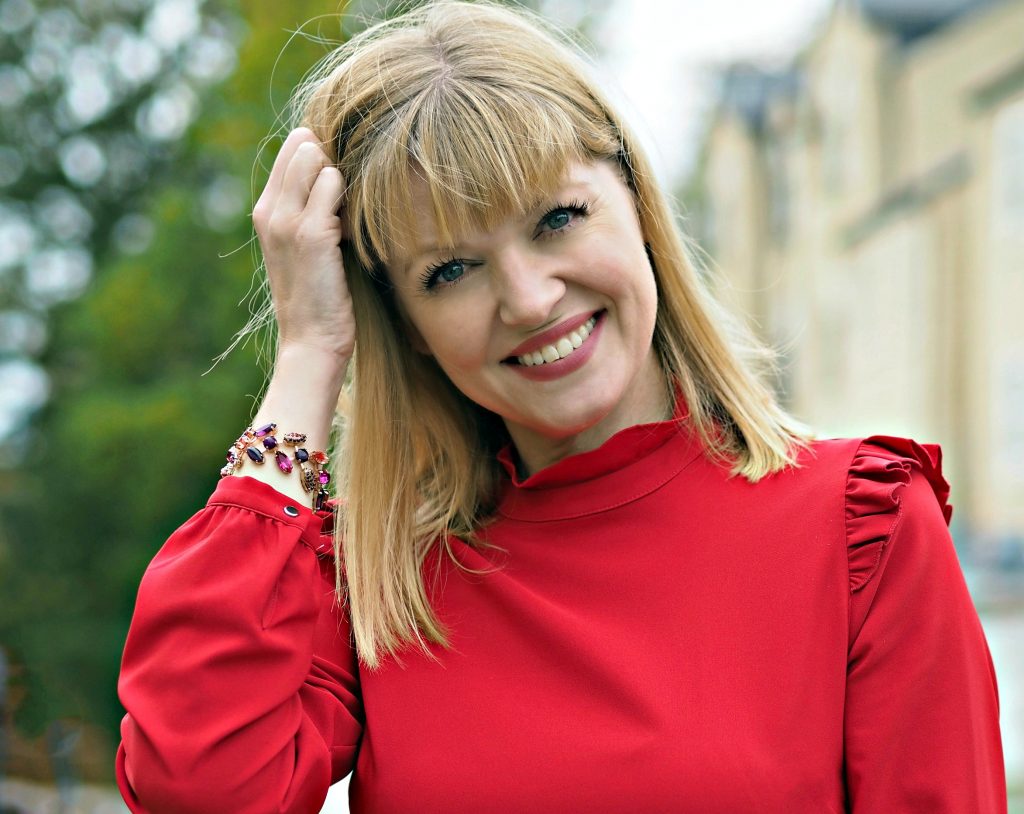 Liz's Bracelet | Blog | Instagram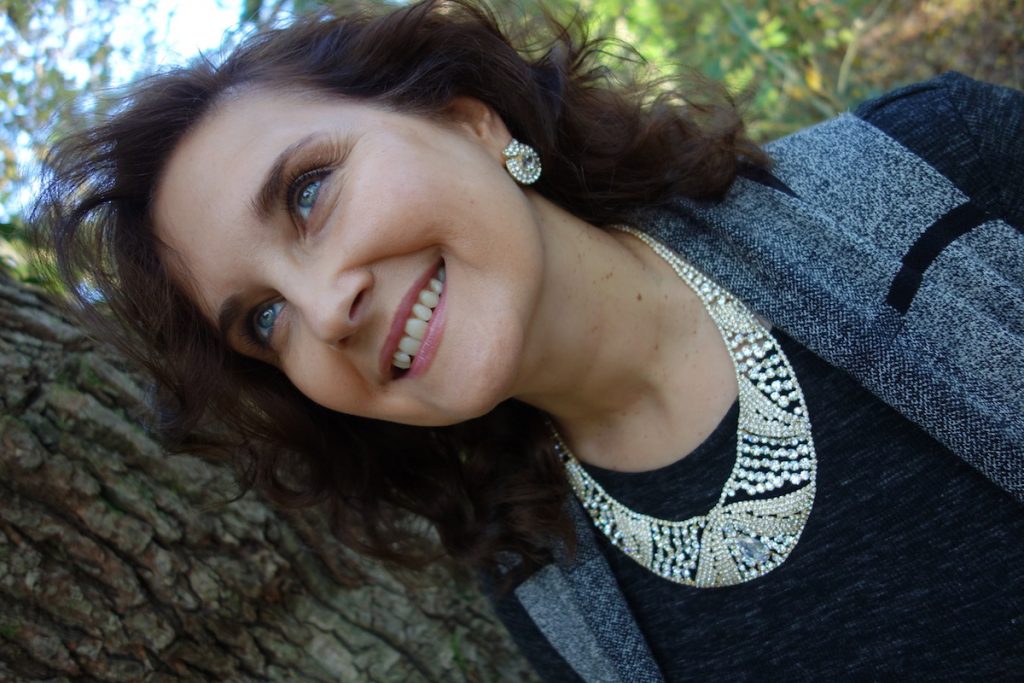 Michelle's necklace & earrings | Blog | Instagram