Can you tell I've been watching Seinfeld re-runs? Hahahaha! How about those Fishnet socks?
You wait long enough in the world of Fashion & everything comes around again right? I mean let's be frank here, no style is ever truly new is it? Take fishnet tights for example. Or "stockings" as they were originally worn back in the 1920's – The diamond-shaped netted hosiery have re-emerged many times over the decades, including Punk, Madonna & a little later the Grunge Gen.
So incredibly sexy & alluring, with the advent of pantyhose fishnets became the easy go to accessory for bad girls like me. Oh my how I cringe at the memory of my teeny tiny cut-off denim skirt & those flesh exposing black fishnets! Hard core…Sigh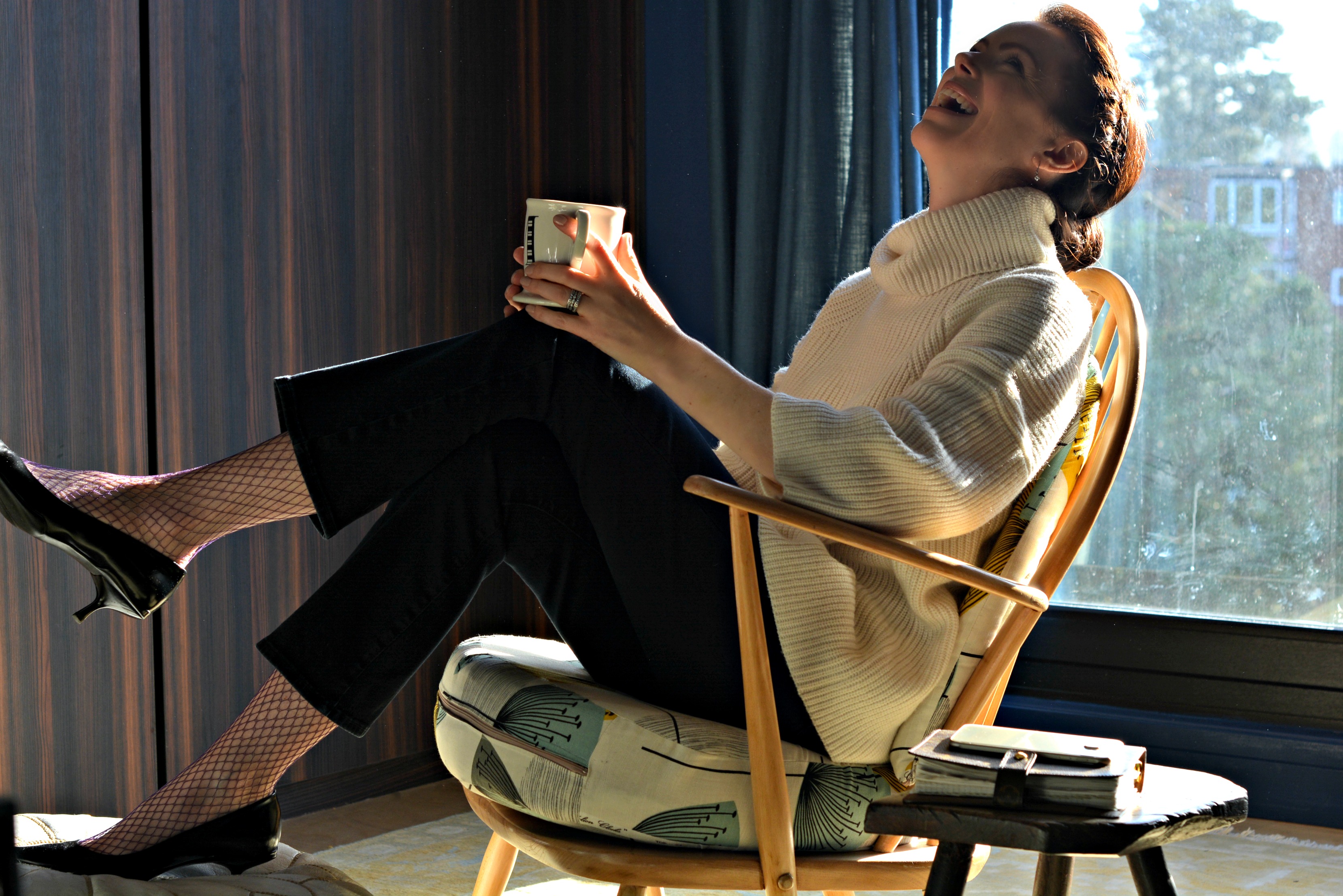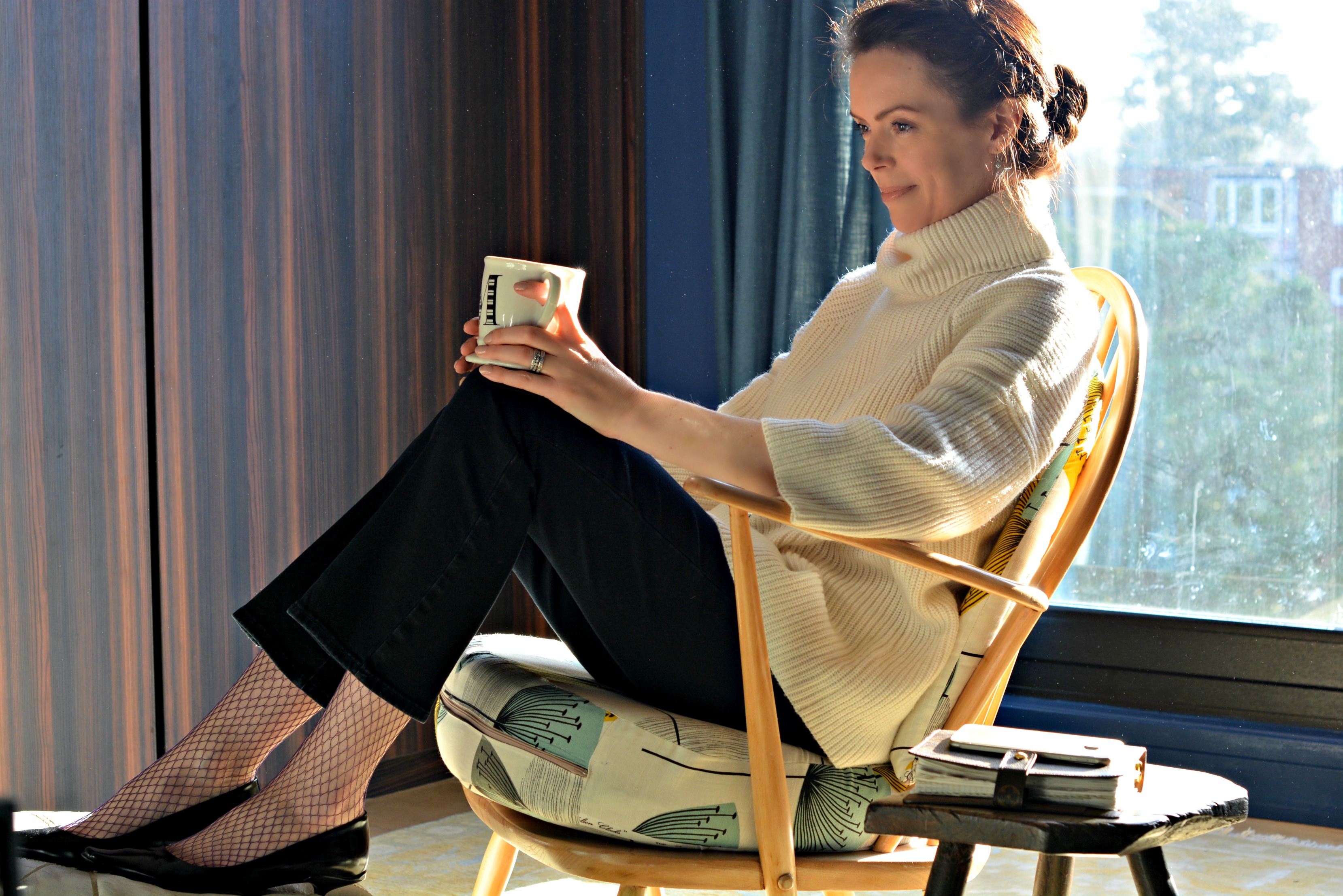 How I wear my Fishnet tights now
Of course today Fishnets have become so mainstream they regularly feature in Designer runway shows! Although until recently it had been a while since we'd seen them in a modern fashion context. Todays outfit is clearly more subdued elegance than slutty party girl – She says with a knowingly grin

Inevitably the practical version of this new look is Fishnet socks which I absolutely adore! As a massive fan of wearing socks with all types of shoes in Winter (see here here & here) I'm completely on board. However because I loved wearing my Fishnets so much back in the 1980's, when they popped up again in early 2000 I decided to invest a little more money in the beautiful quality of Wolford. At this stage of my life I was a well-travelled career-minded Woman in her early 30's. My tastes had matured so I ditched the black for colour & they became a different kind of statement albeit still a rather sexy one…wink
Additionally I was well & truly shopping consciously making every purchase after careful consideration. I mean doesn't it make perfect sense that if you loved a look the first time you wore it you'd be back on the band wagon for its next incarnation? Naturally you wouldn't be able to do this with a cheap pair of Fishnets as those barely last more than a couple of wears. Unfortunately the harm to our environment from manufacturing & disposal lasts much longer. It's a no brainer really.
Therefore all my Wolford Fishnet tights are still in the cotton dust bag I kept them in 15 years ago! Red, cream, brown & this purple pair. There's absolutely no need for me to buy the popular sock version when I have ample to choose from already, besides they're so completely comfortable to wear under jeans I don't even notice I have them on! Mind you this stunning pair I just spotted in the Wolford sale could persuade me to add just one more to my collection. Darn you Blog post research!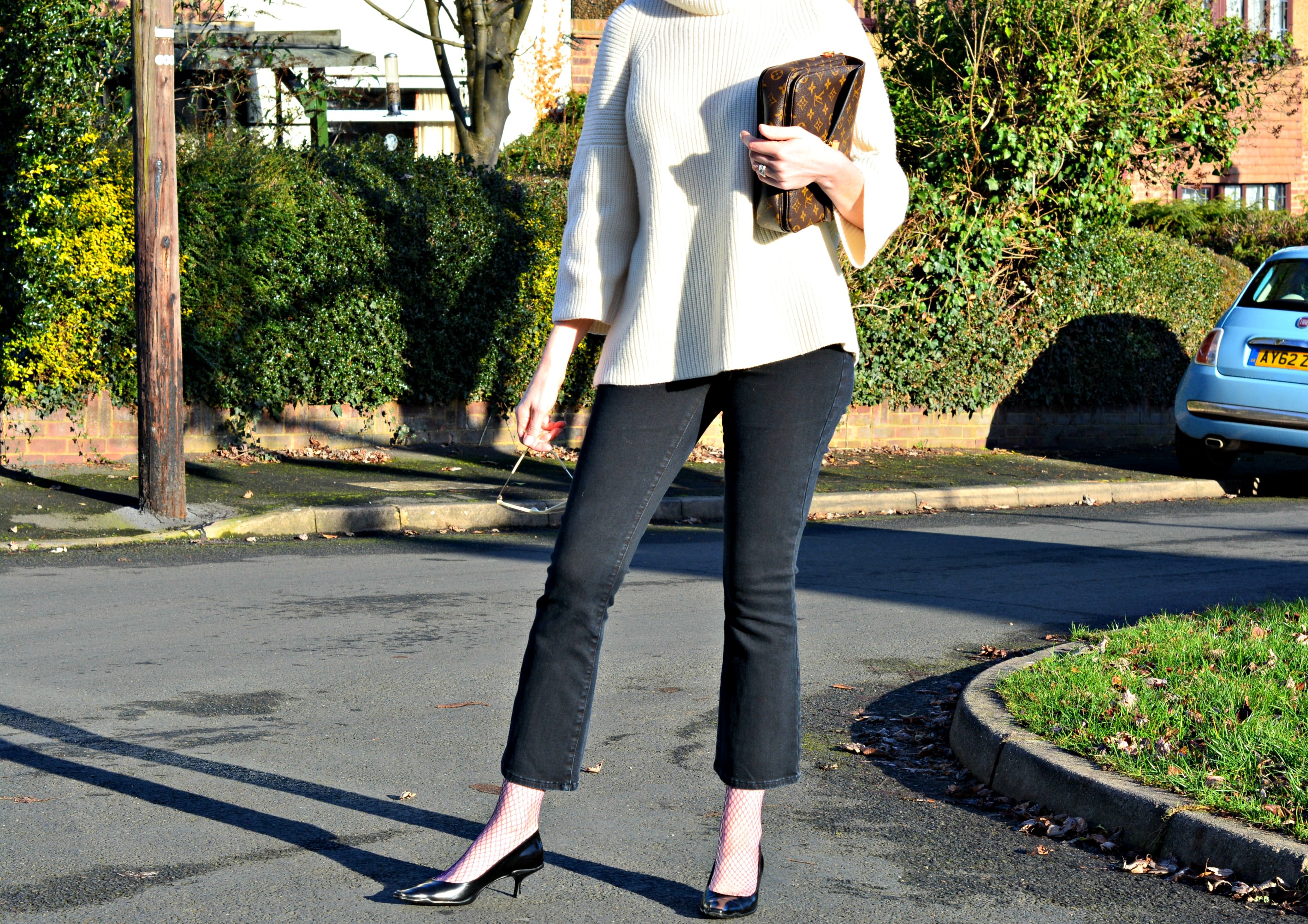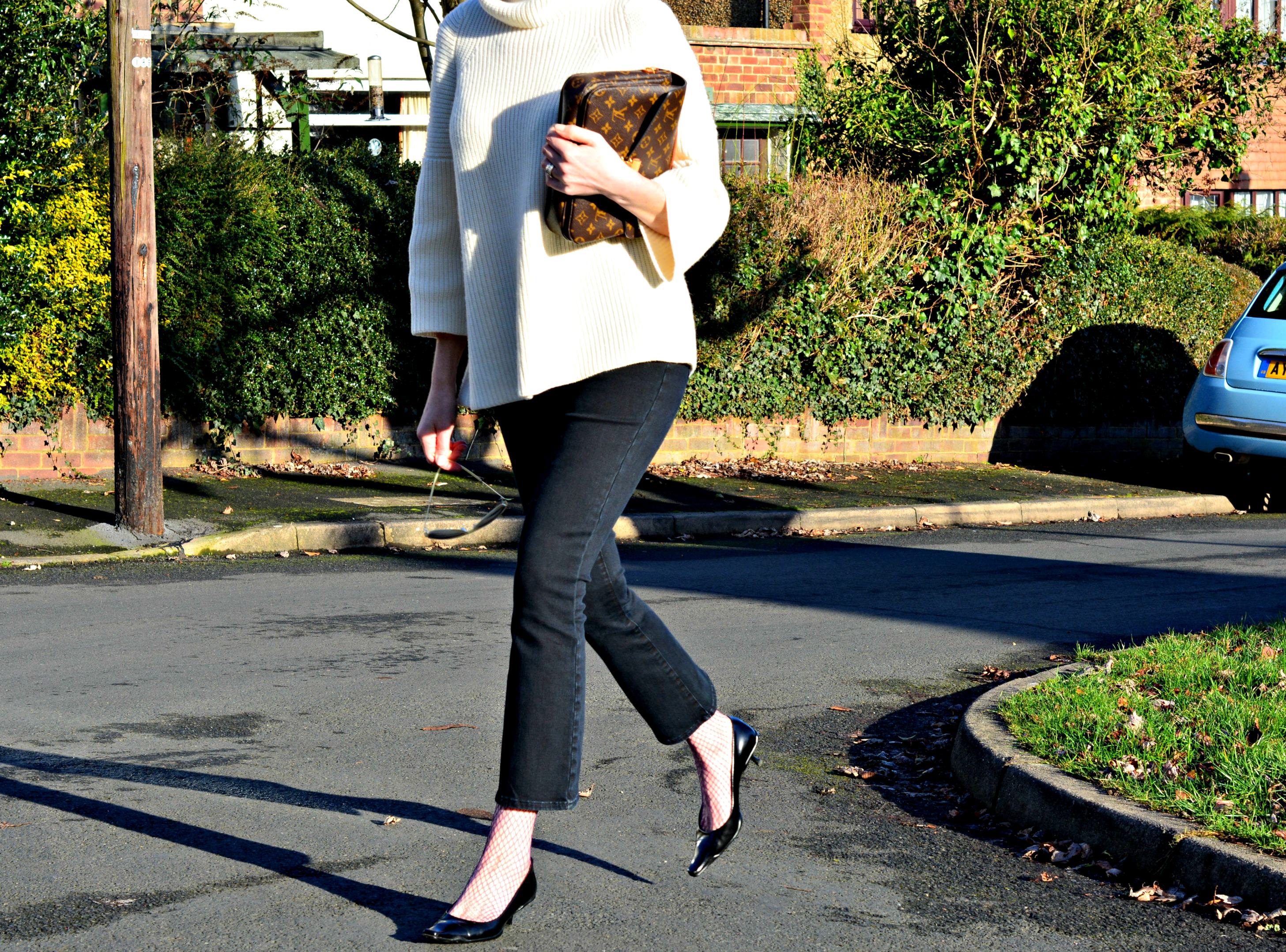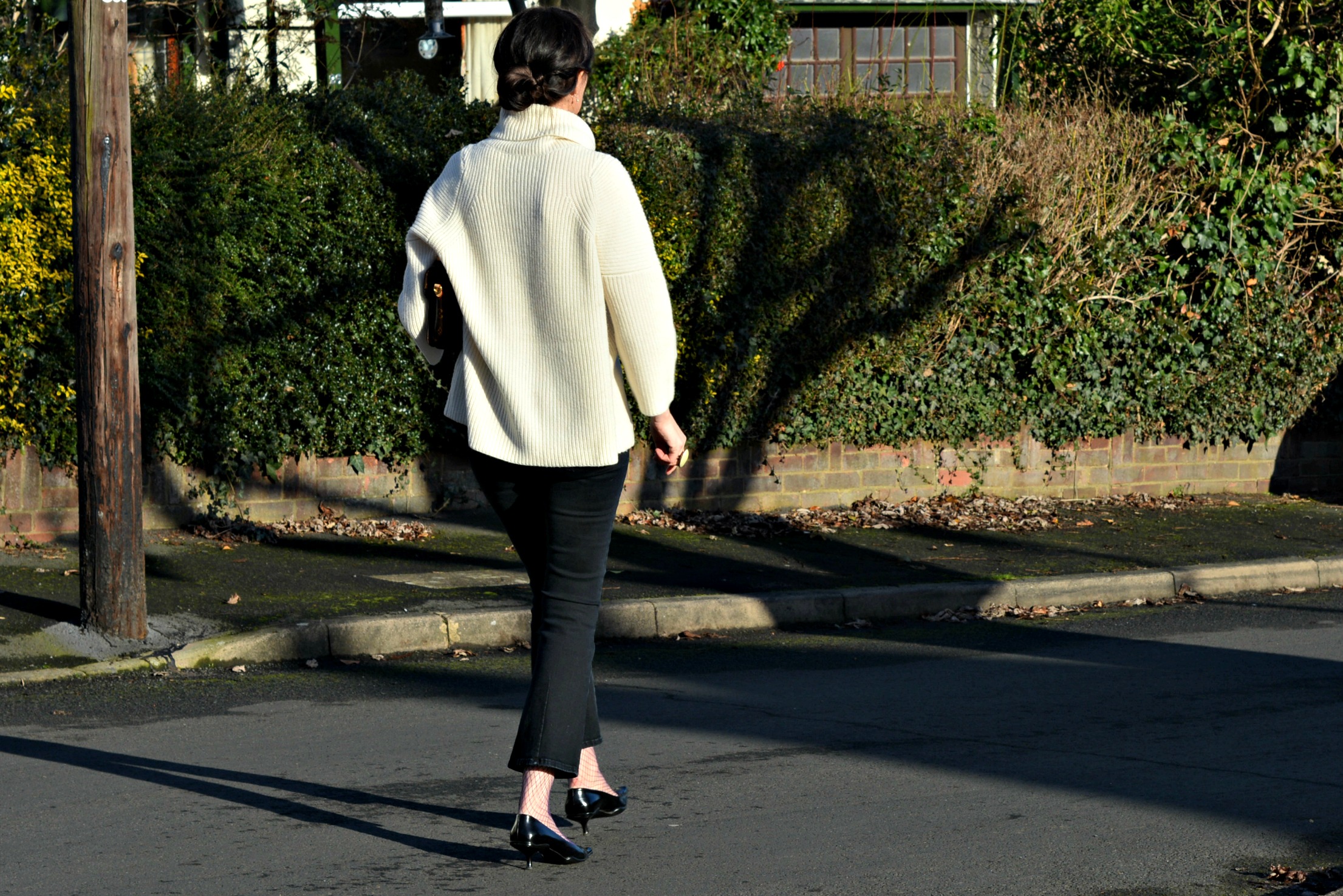 Shop my Look
If the idea of what is essentially tights made of string leaves you cold (pun intended) you have to take a look at these beauties. Also half price in the Wolford sale are these sheer matt tights with a grid pattern that afford you the look of fishnets yet with the full coverage of regular tights.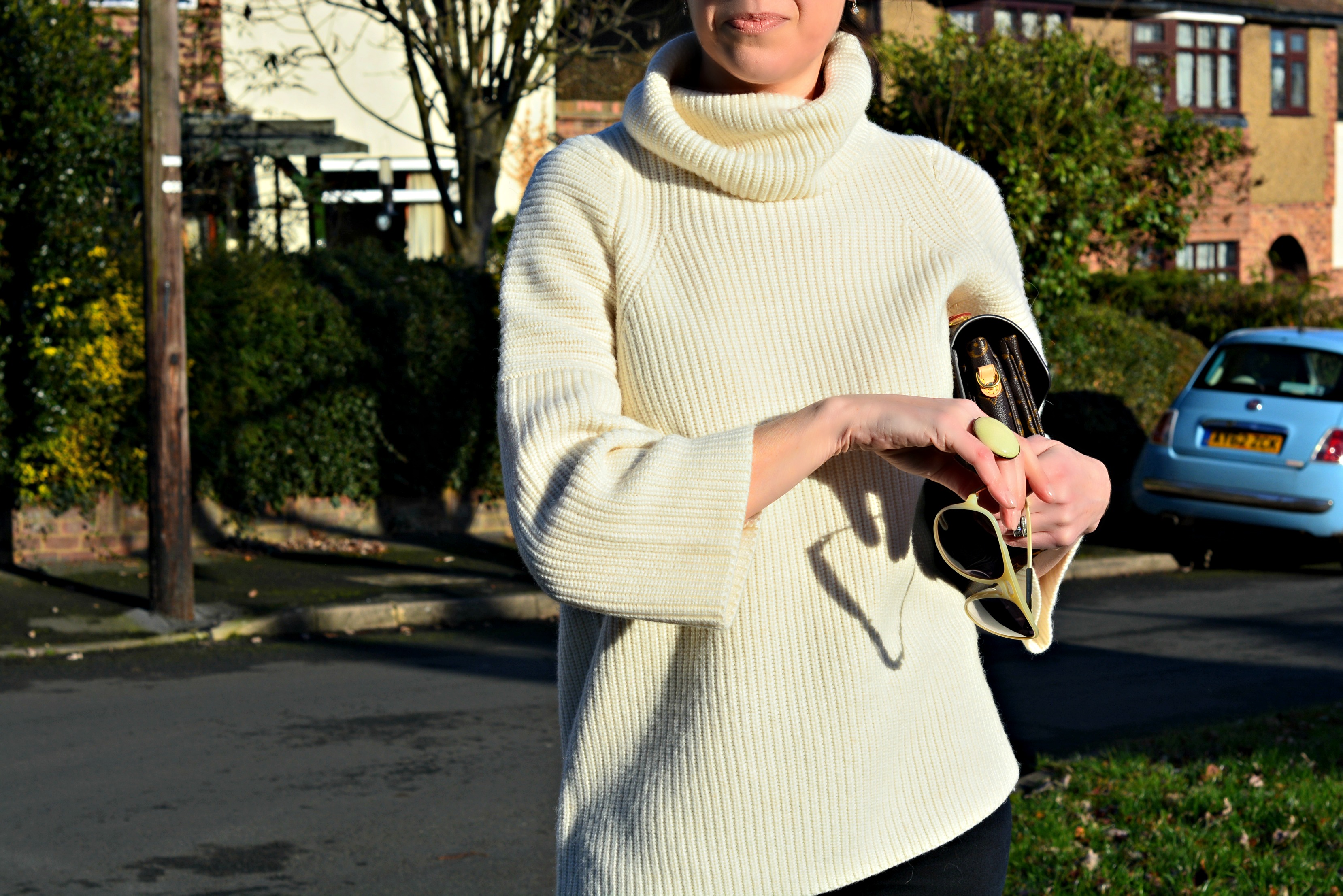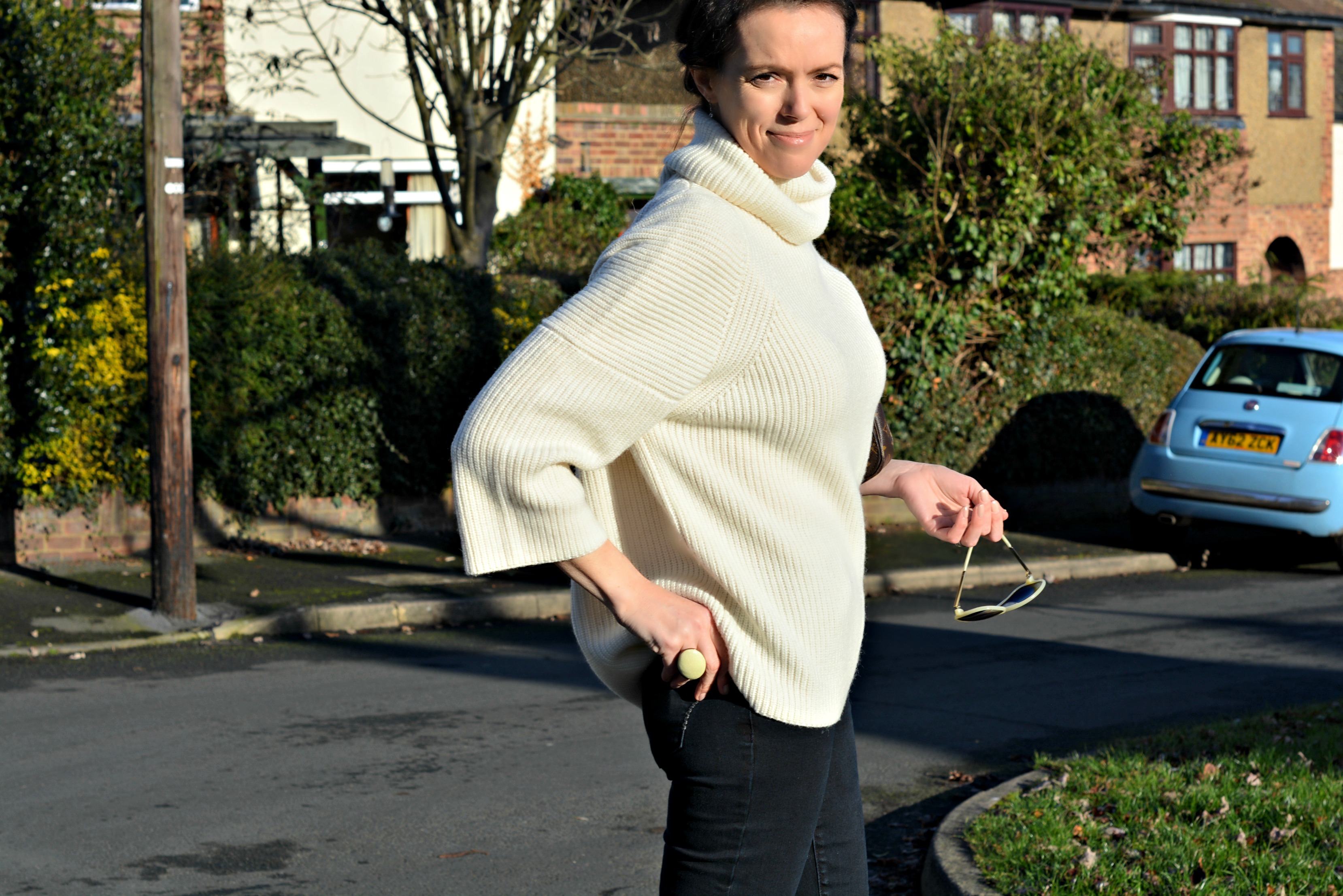 Ladies remember to always wear sunscreen even in Winter. Mines in the Maybelline BB cream I'm wearing today so it's super easy. These fab sunnies are hand-made from 3.1 Philip Lim who is worth checking out for unique pieces.


Happy New Year You Gorgeous Lot!
Sadly Finally the children go back to school on Monday allowing me to get back to regular weekly posts HOO-RAH…
I have a few in the pipeline one of which is a Hair Tutorial for this braided bun I'm wearing today & another is the next Menopost – An update on the effects of HRT on me.
My next outfit idea is to pair Fishnet tights with a floral dress. I love the contradiction of feminism these two pieces represent – Although as you'd expect when I looked on Pinterest it'd already been done!
By for now, Mx
Linking up with the wonderful #iwillwearwhatilike
Linking up with Mums That Slay