In my endeavour to improve the Vlog experience for you I've been working on Adobe editing software instead of cheap & cheerful Youtube. Now sure that is exciting, fun & gets my creative juices flowing…However, my stupid & very basic laptop does not like it & has refused to play nicely Hmmph
You know what it is? It's me saying to myself "Yeah I know I'm not ready to do a fancy edit but fuck it I'm doing this!" As usual I learn as I go & make do with the equipment I have. Otherwise what's the alternative? I figure if I wait to have all the right lights & the high end laptop It'll be another year before I up my game! And quite frankly, I just don't have the time to waste. The alternative is to just do it now, I mean in that year I could have perfected my technique & the time won't have been wasted right? Besides I'm not scared of a little criticism, why should I worry about something so trivial? It's not really important in the big scheme of things, you lot are always beyond kind & supportive & actually that's all I care about in the end. We'll get there together right?….eventually.
So let's crack on, here goes another Vlog. After I finally exported the finished video I realised I should have edited it much more tightly but because I'm already way behind publishing I decided to go with this one. The next edit will be snappier, I promise. Hope you like it & apologies for taking so long to get it out I aim to make 2017 my year of Vlogging.
Here is close up detail of the braid hair bun from my earlier shoot.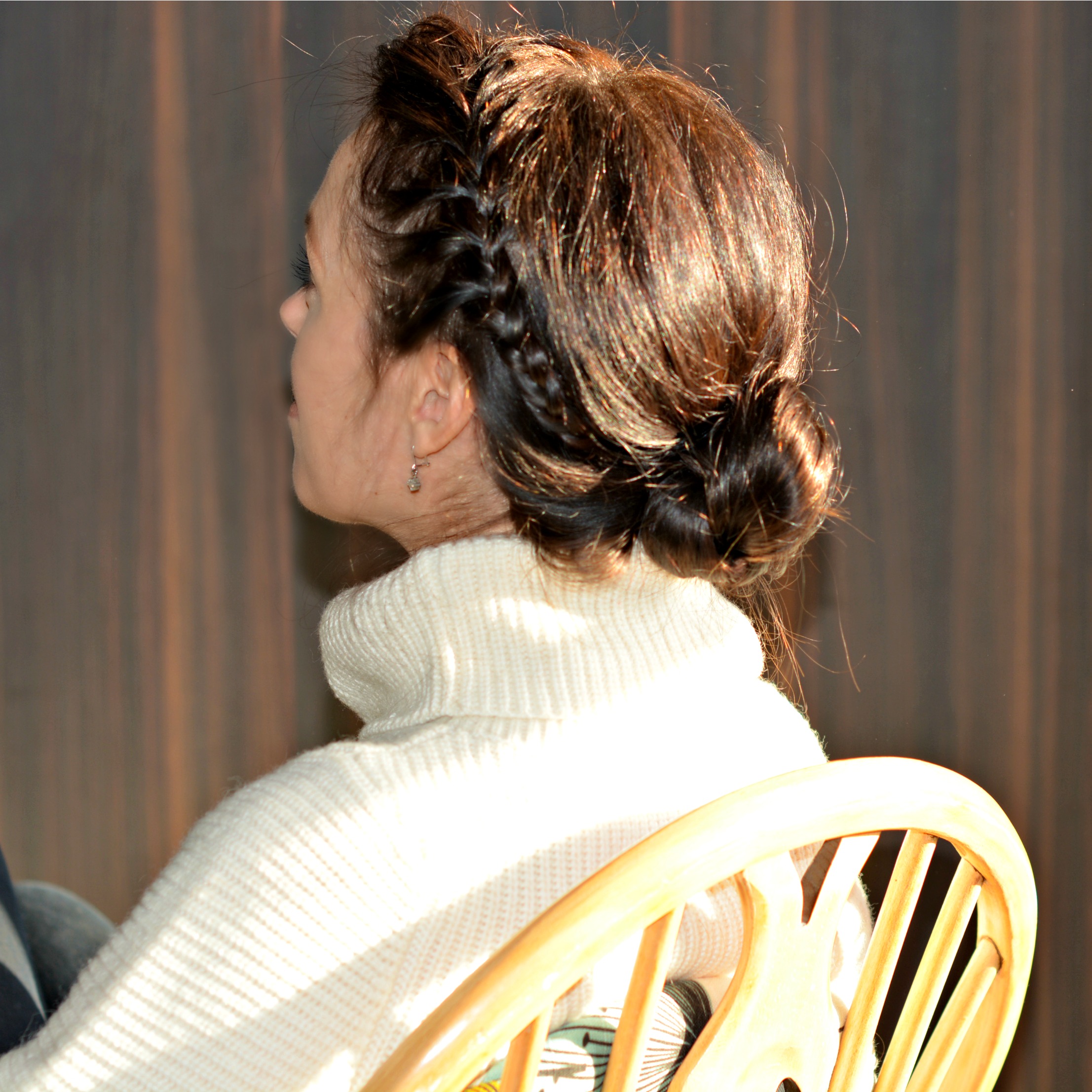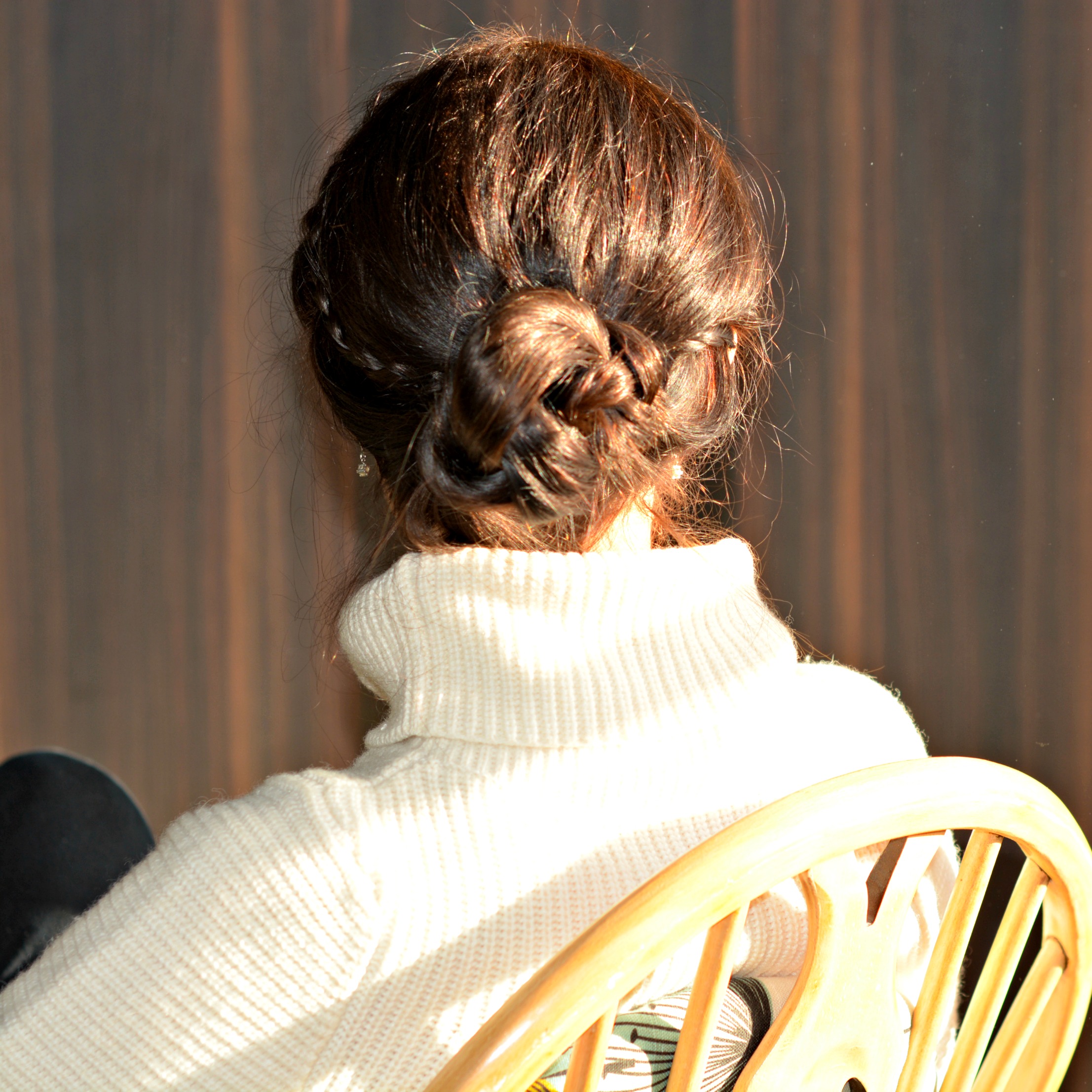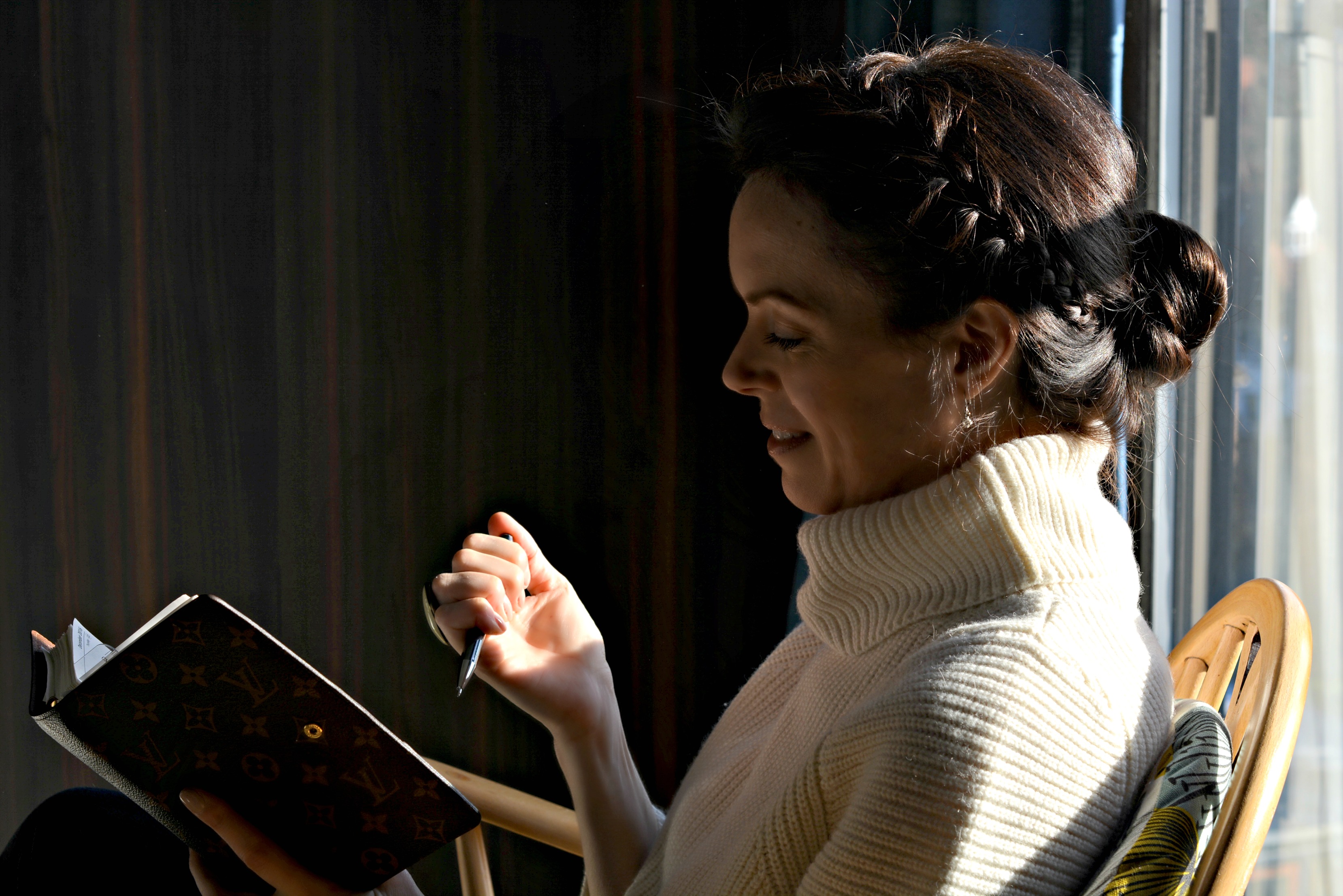 Shop the Post

Next on RCM another Menopost, do pop back for that won't you? See ya, Mx