A midi length, long sleeved dress with flat shoes & a wool coat sounds rather tame doesn't it? However if you add a pair of bright red fishnet tights… well that's just gone & vamped it right up!
This outfit is warm, comfy & perfect for work or running daily errands but I felt it would be even better with a cheeky little twist. As I was saying in this post last week, fishnet tights have had a revival. In fact I've had to reign myself in from wearing them with bloody everything! Every morning I find myself asking which colour fishnets will go with this outfit? Obsessed much? Ack they'll be over by Summer anyway so I might as well enjoy myself. Though perhaps not this much? That's way too cheeky… wink
I'm a great fan of the denim dress because of it's easy styling possibilities & todays design is no exception. I spotted this gorgeous one at the Laura Ashley press show which you may have seen on my Instagram. I was instinctively drawn to the retro vibe of it & of course a dress with pockets is perfection in my book! I imagine it styled with my black biker & knee-high boots but also dressed down paired with my tan boots – here & here. Needless to repeat, a denim dress is just so versatile isn't it? Along with the dress I also chose this pretty pale pink Cocoon Coat which fits me perfectly in a size 12.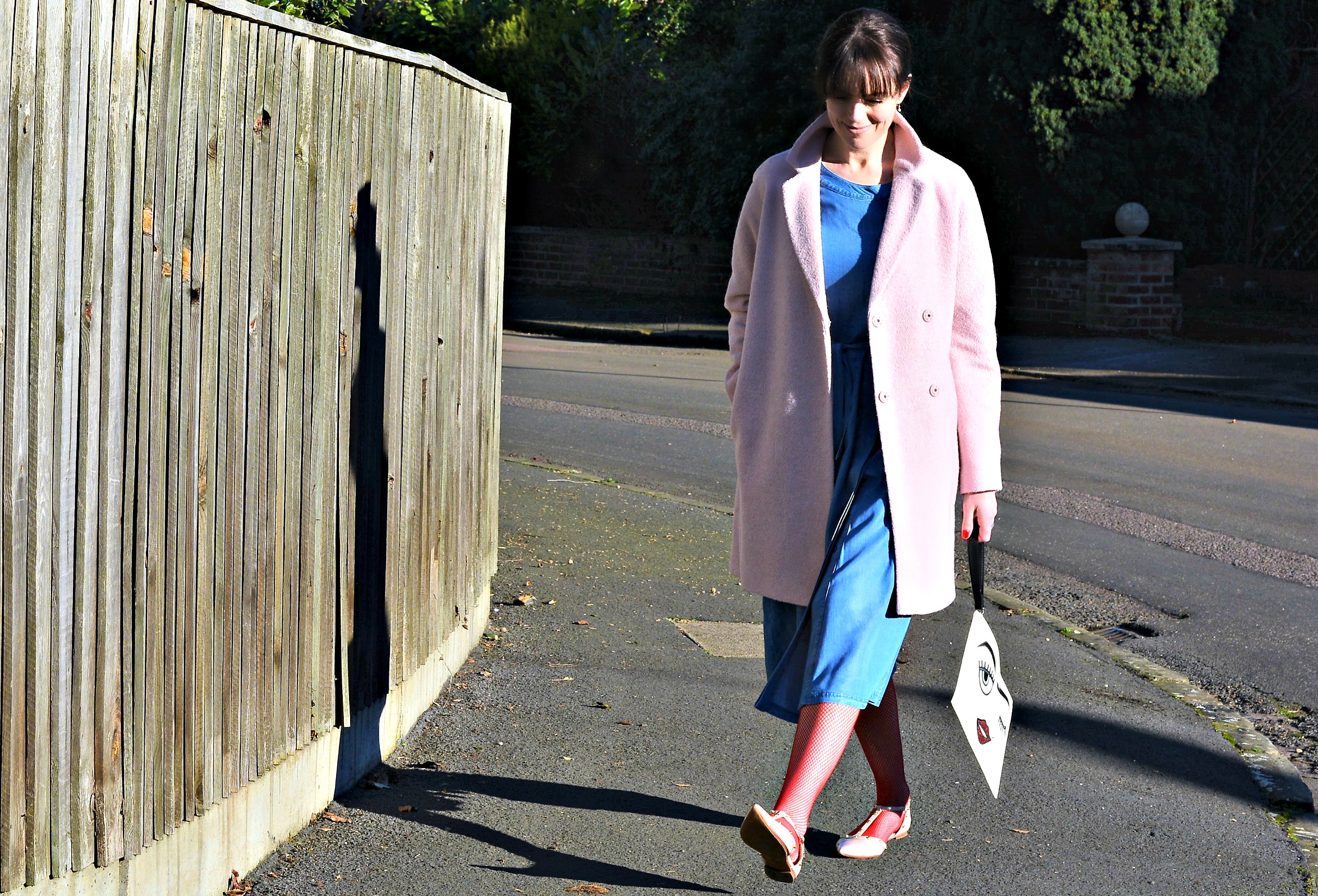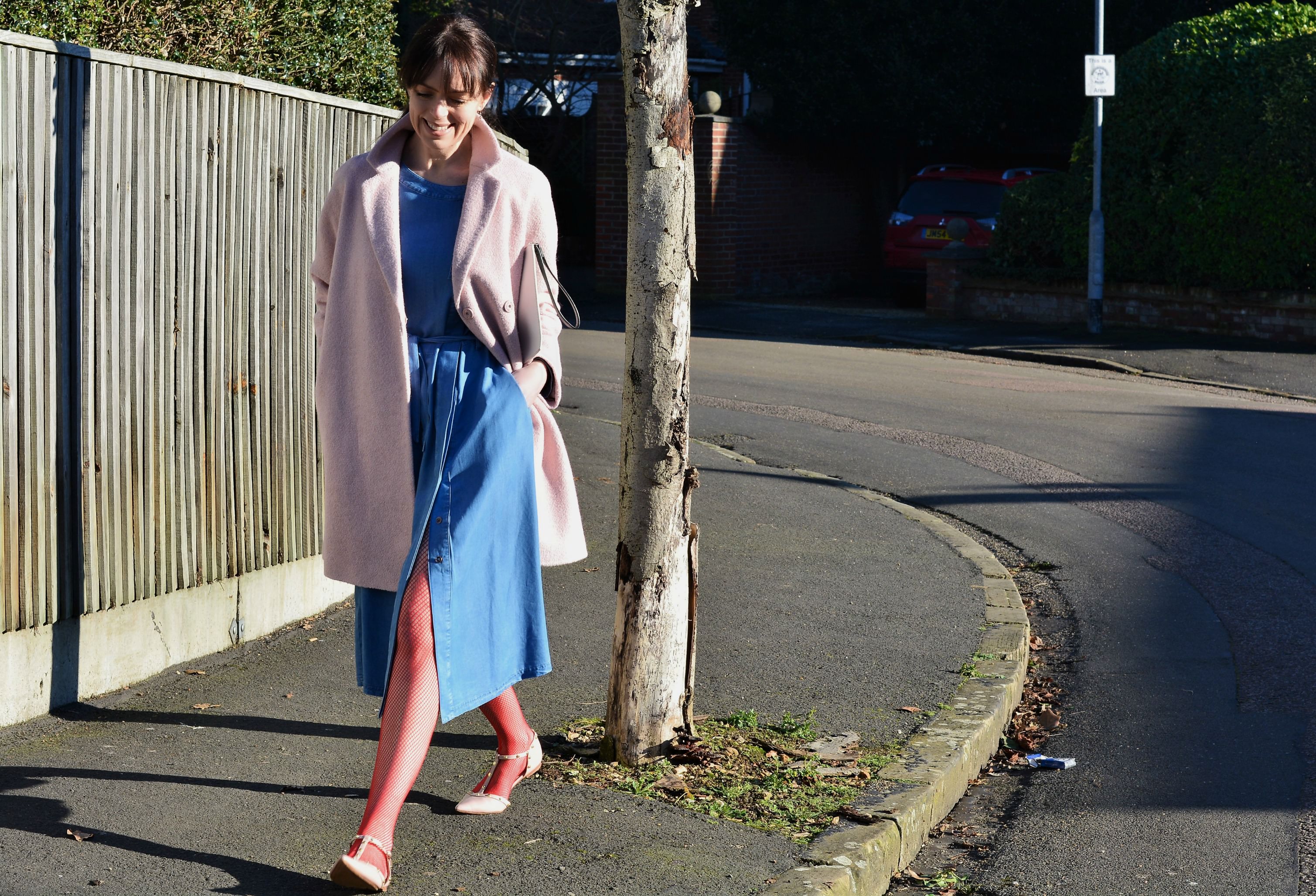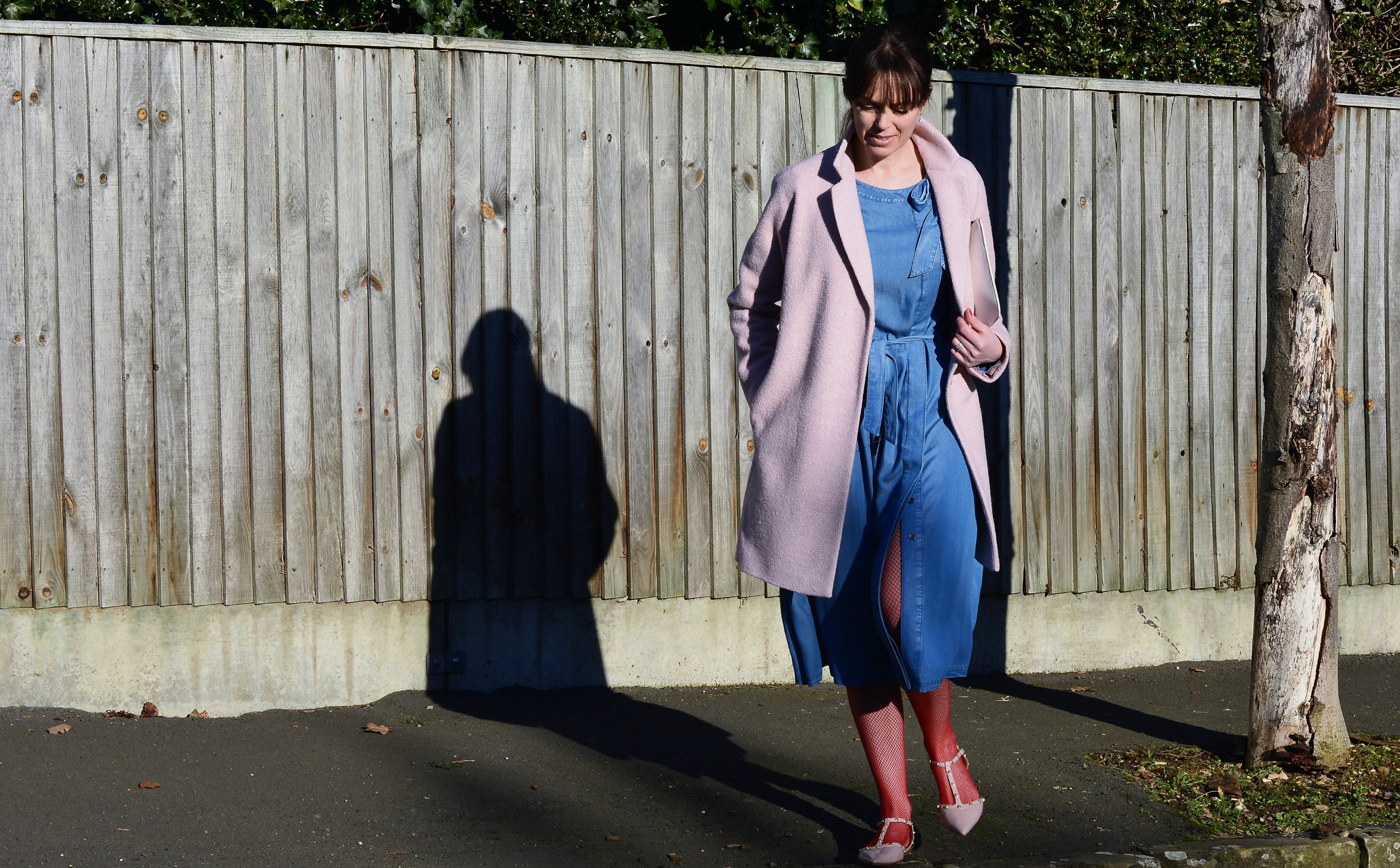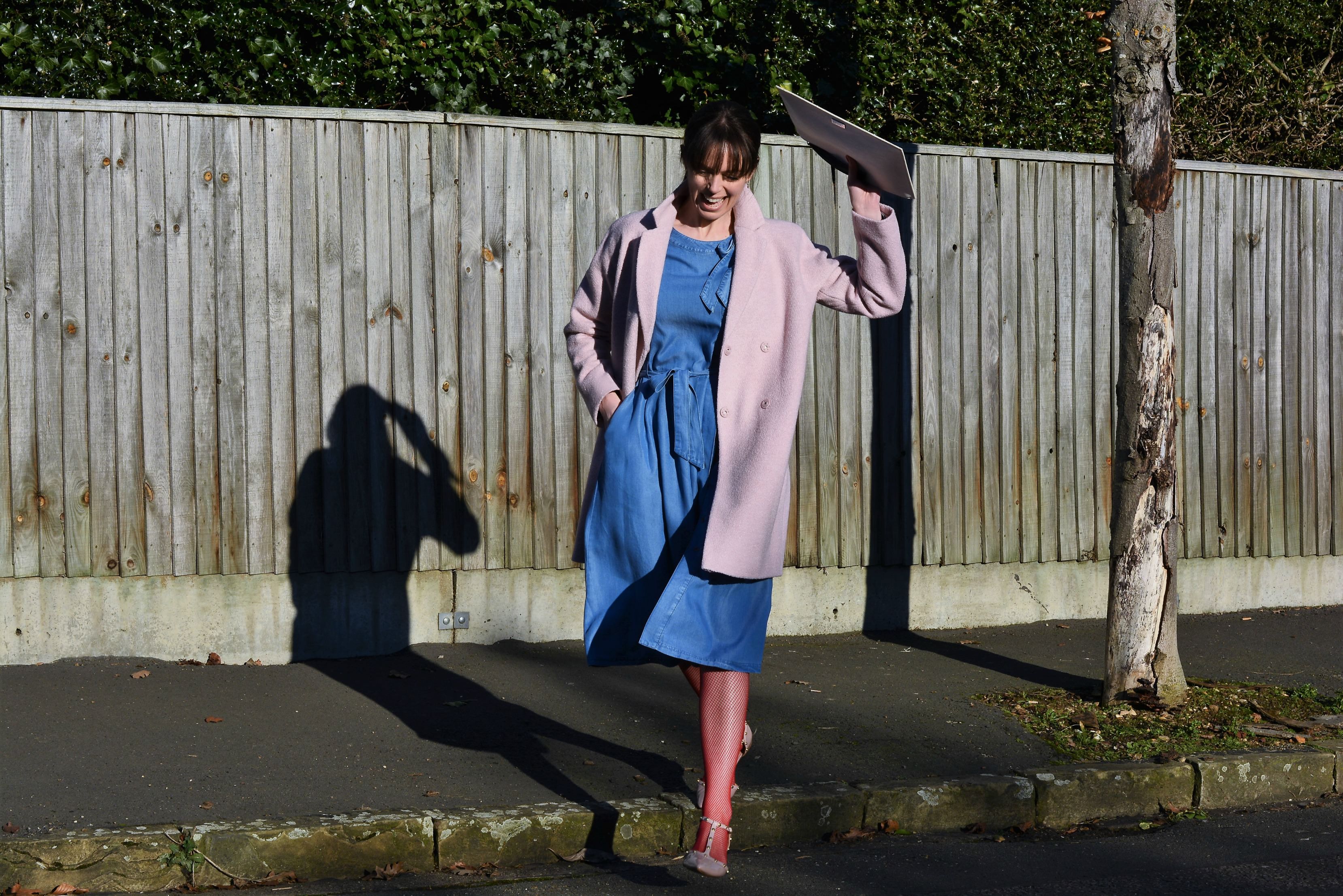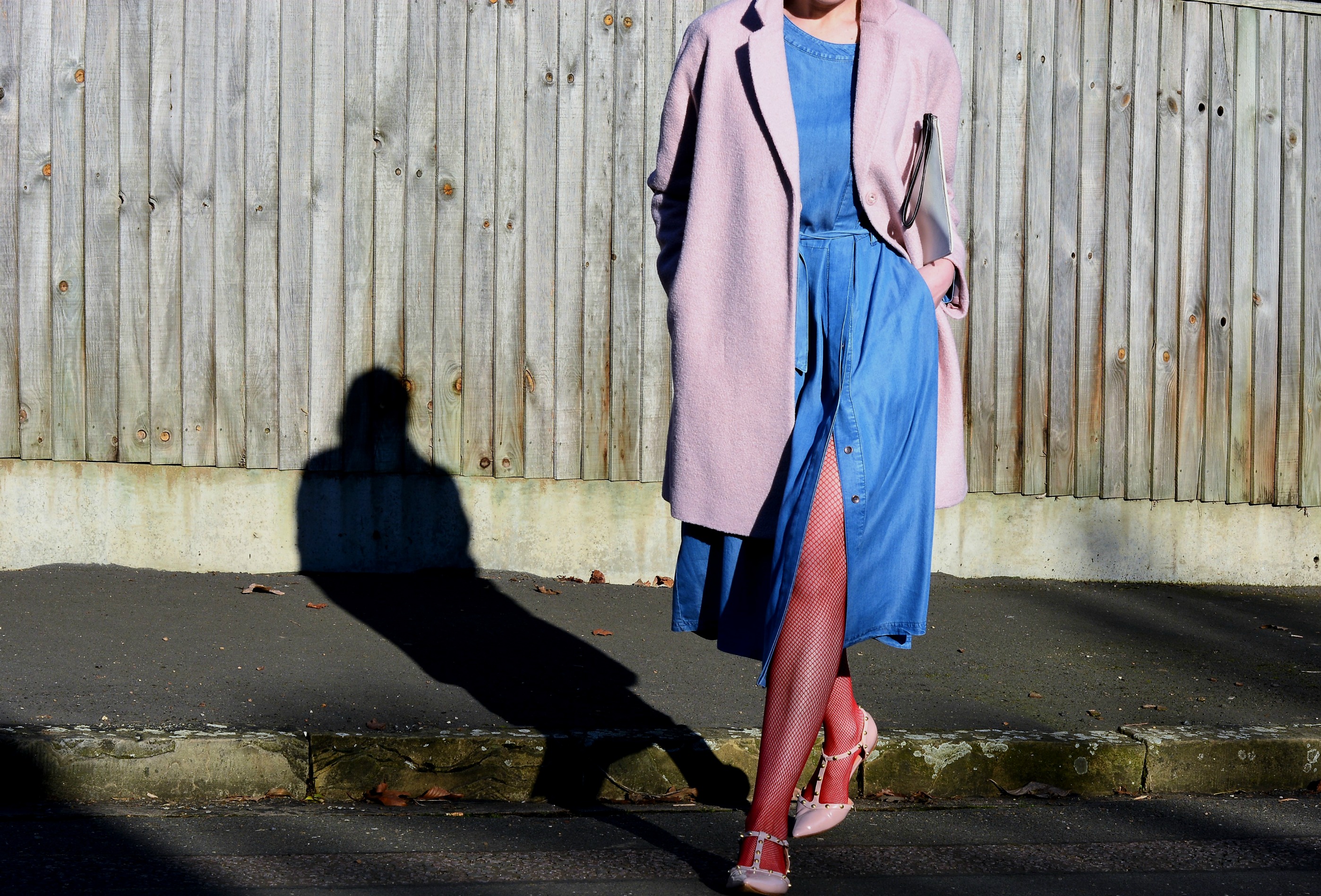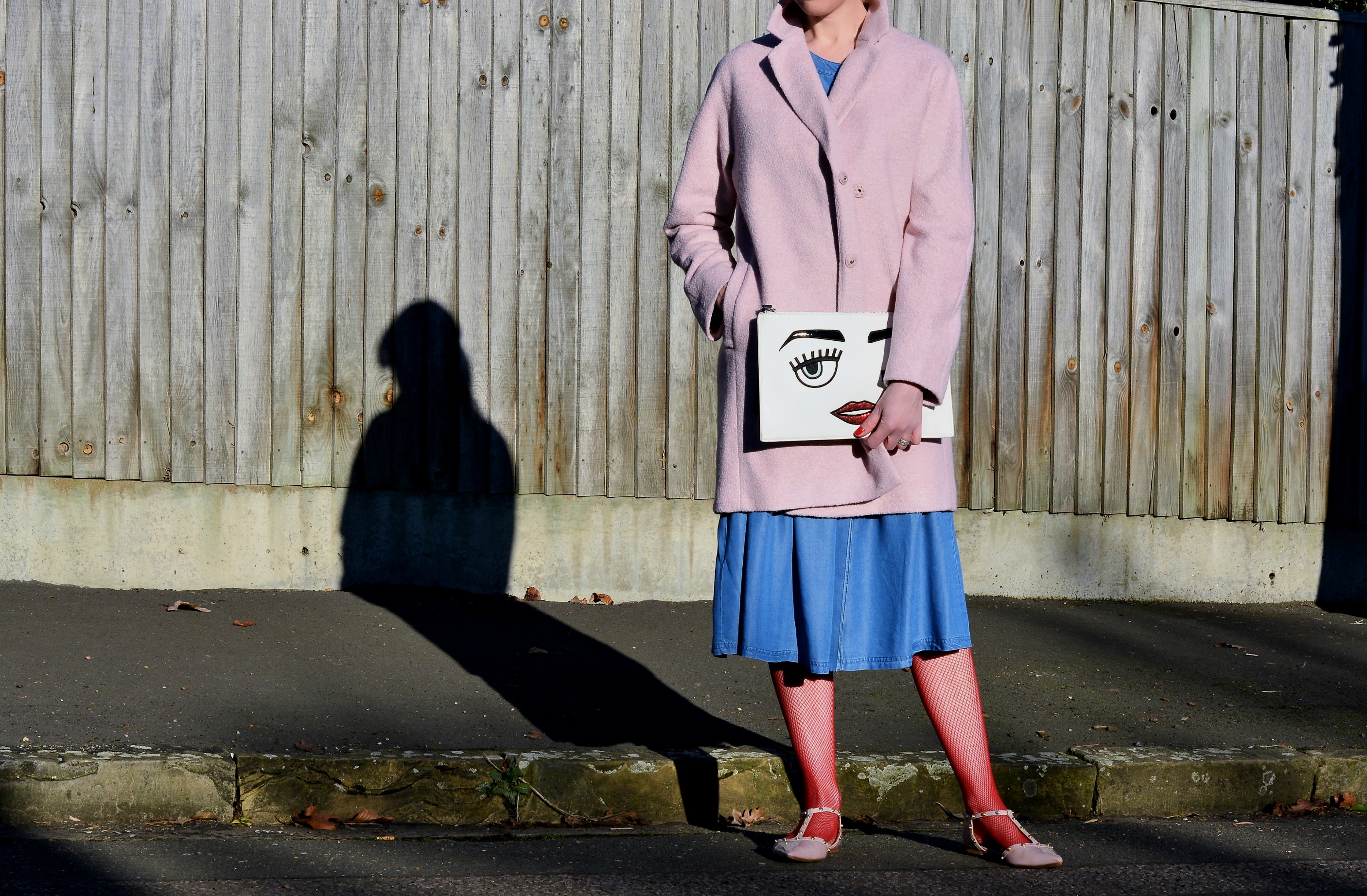 A bargain cartoon face clutch bag
My fabulous face clutch bag is a chance find at Tkmaxx for a whopping £12! I KNOW CRAZY!
I happened to be next door to Tkmaxx buying pet food so I popped my head in for a stealth like scan of the premises, as you do. This fun bag immediately jumped out at me, how could I resist at such a ridiculous price? As always with Tkmaxx it's a bit of an Aladdin's Cave where sometimes you get really lucky & go home with a gem. Although saying that I've just had a look at what they offer online & I have to tell you the clutch bags are excellent. Quite an impressive range of styles & price – If you're in the market for a new clutch it's worth taking a look here.
Todays el-cheapo clutch is reminiscent of the playful cartoonish bags by Anya Hindmarch. Here is a selection I've chosen to show you today, any of which I'd happily own including a couple that happen to be greatly reduced! Do you like this type of bag?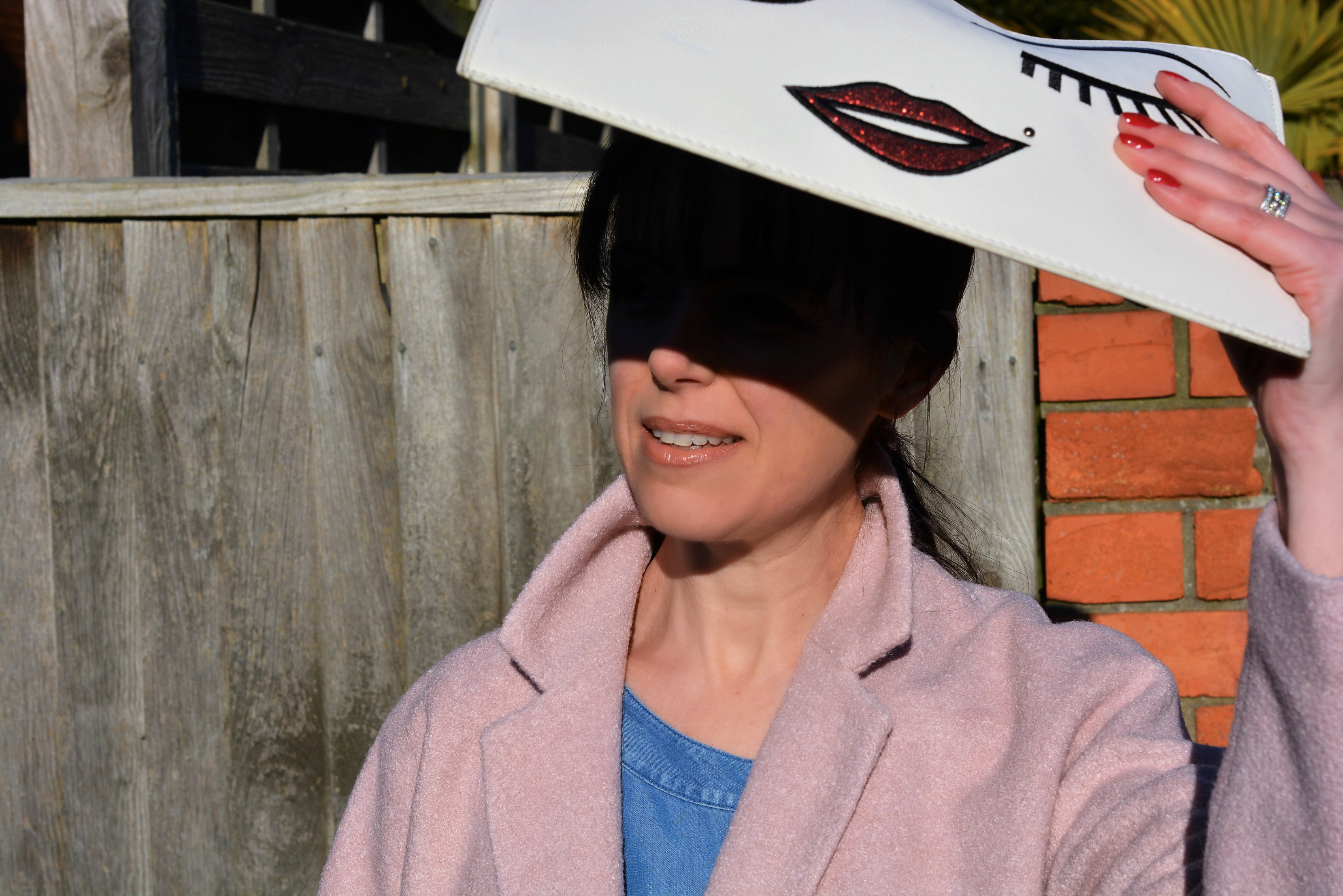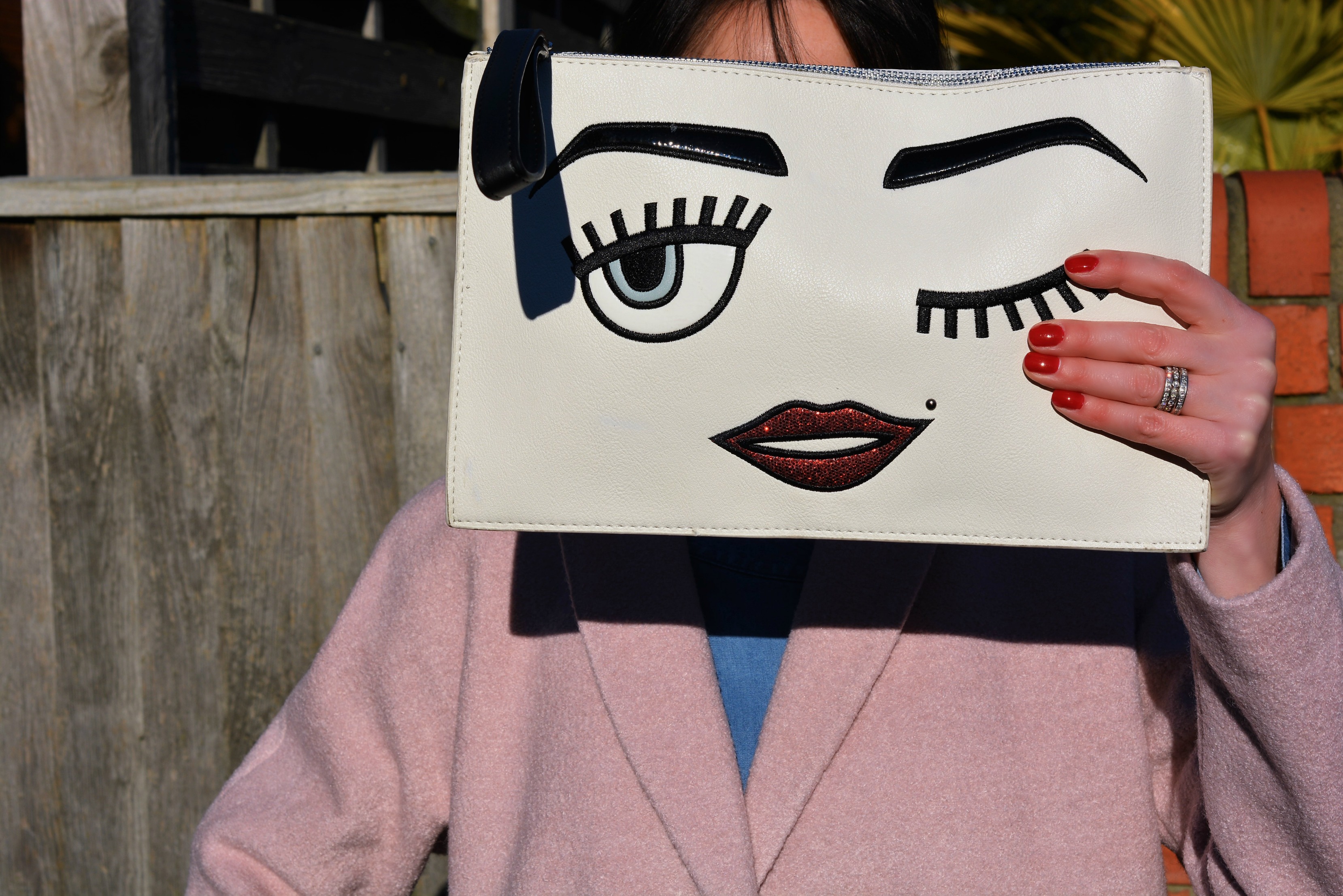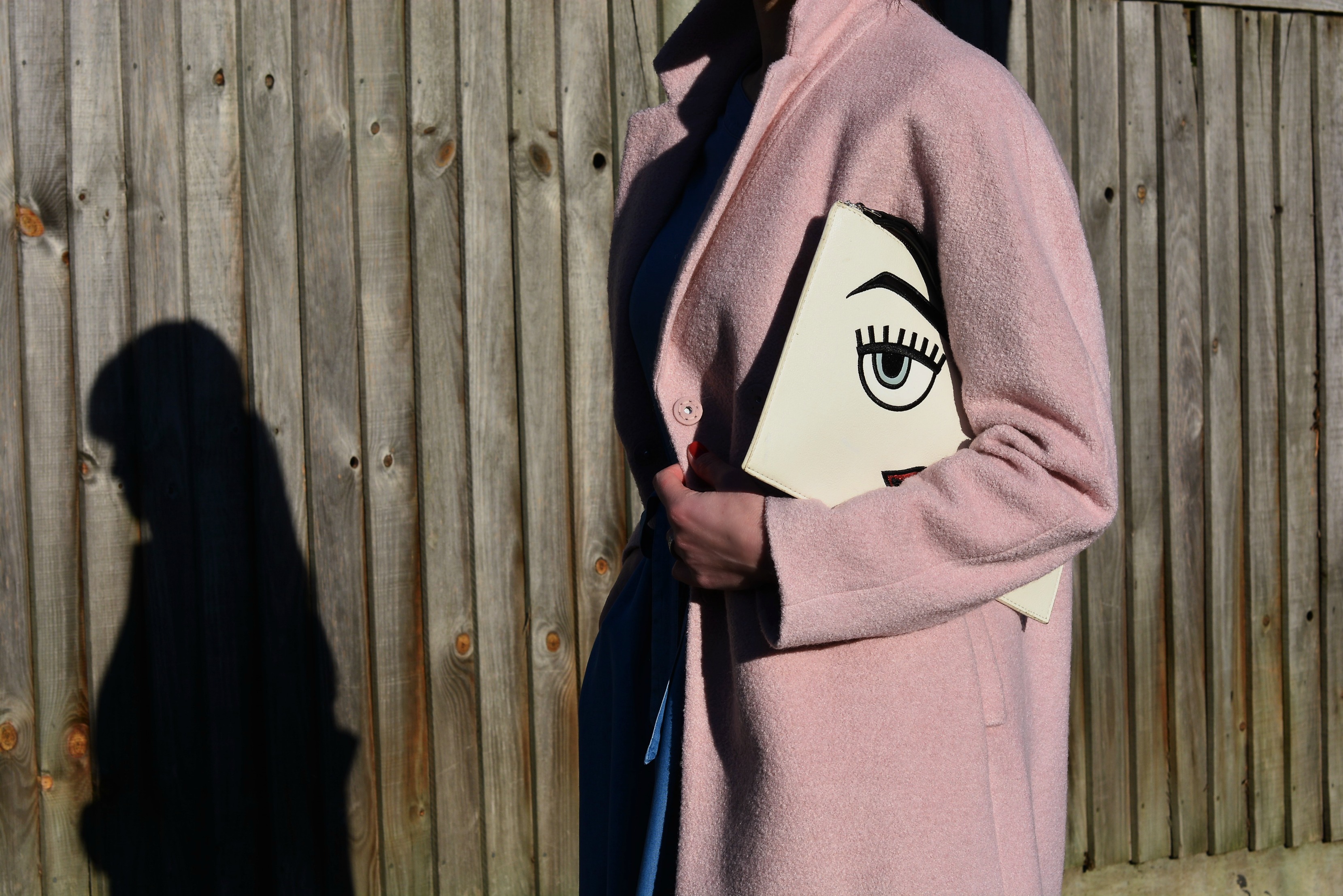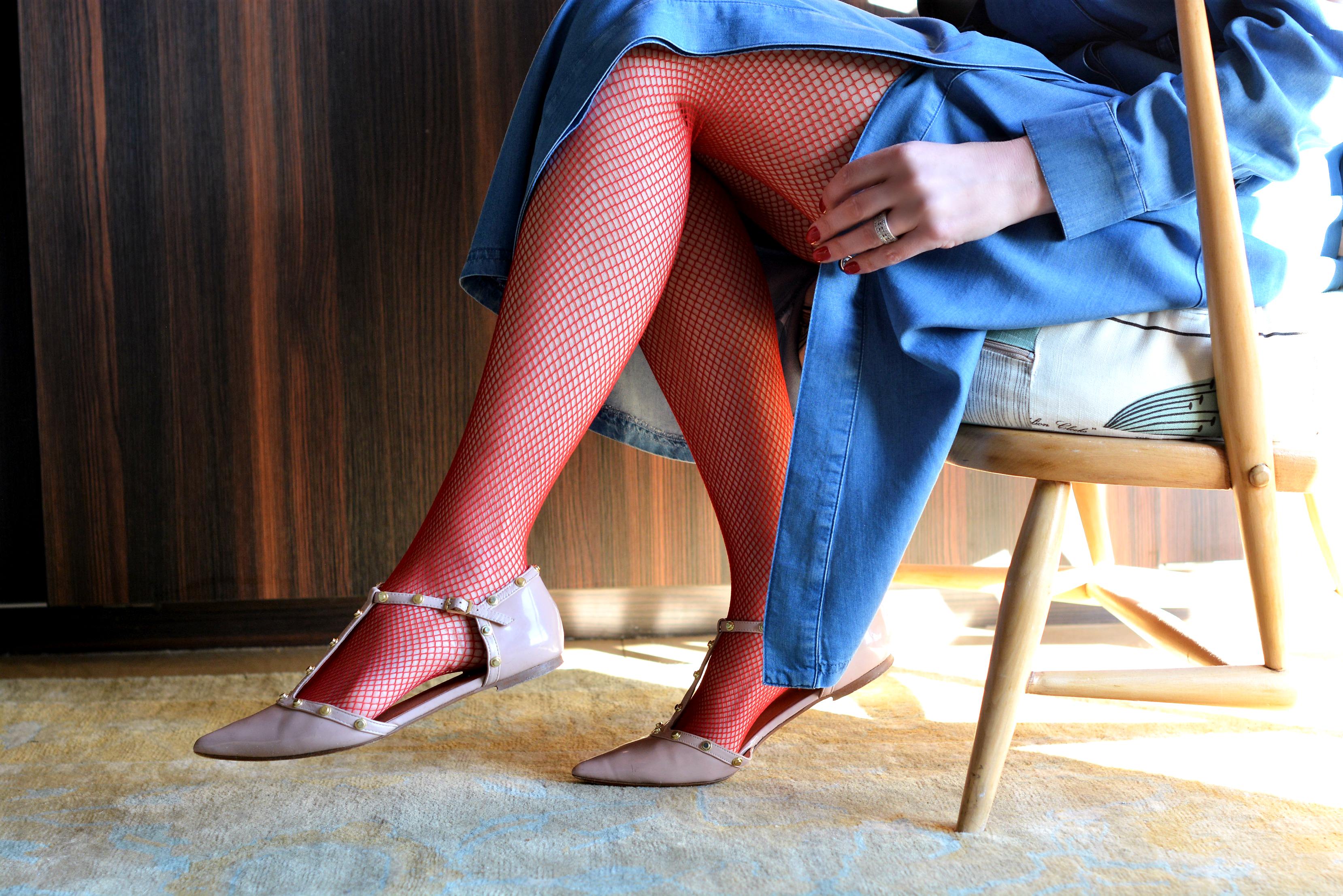 By for now,
Mx
Dress & Coat c/- Laura Ashley