Don't you love those evenings snuggled up on the sofa wearing sweat pants & your favourite cosy jumper watching box set T.V? There may be a bottle glass of wine involved or just as appealing, a mug of hot chocolate. But what happens when you have plans to go out & all you really want to do is stay in?
I find myself in this predicament more often during Winter, simply because it's so bloody cold & unappealing outside. I can't think of anything I'd least rather do than get dressed up & go out! Also I'm basically a lazy mare.
However there has been a committment made to a friend so I'm not going to cancel. Just by the way my biggest pet hate is people who cancel the last minute! It's usually a repeat offender, someone who doesn't see the harm in constantly letting a friend down. I've been known to drop a friendship on that basis it winds me up so badly. Perhaps that sounds harsh? You see I believe time is our greatest asset so giving it to someone is a tremendous gift especially as a parent because that time initially belongs to my children.
Anyway I digress….Apologies for time-wasting hehehe wink
Back to the outfit crisis – These days if I venture out into the cold night air I'm going to wear a cosy jumper, so how can I make it look glam? First off be sure it's phenomenal quality, preferably 100% cashmere like this beautiful Marks & Spencer jumper I'm wearing. Then add some sparkle or shine as I have with my Zara pink foil pleated skirt & sequins clutch. Equally important is keeping my feet & legs warm so my ancient stretch fabric knee-high boots come out of hiatus. These comfortable boots manage to maintain the glam factor with their sexy kitten heel & super pointed toe. Although I probably wouldn't wear these leather knee-high boots with this outfit as they're too heavy in appearance, if that makes sense?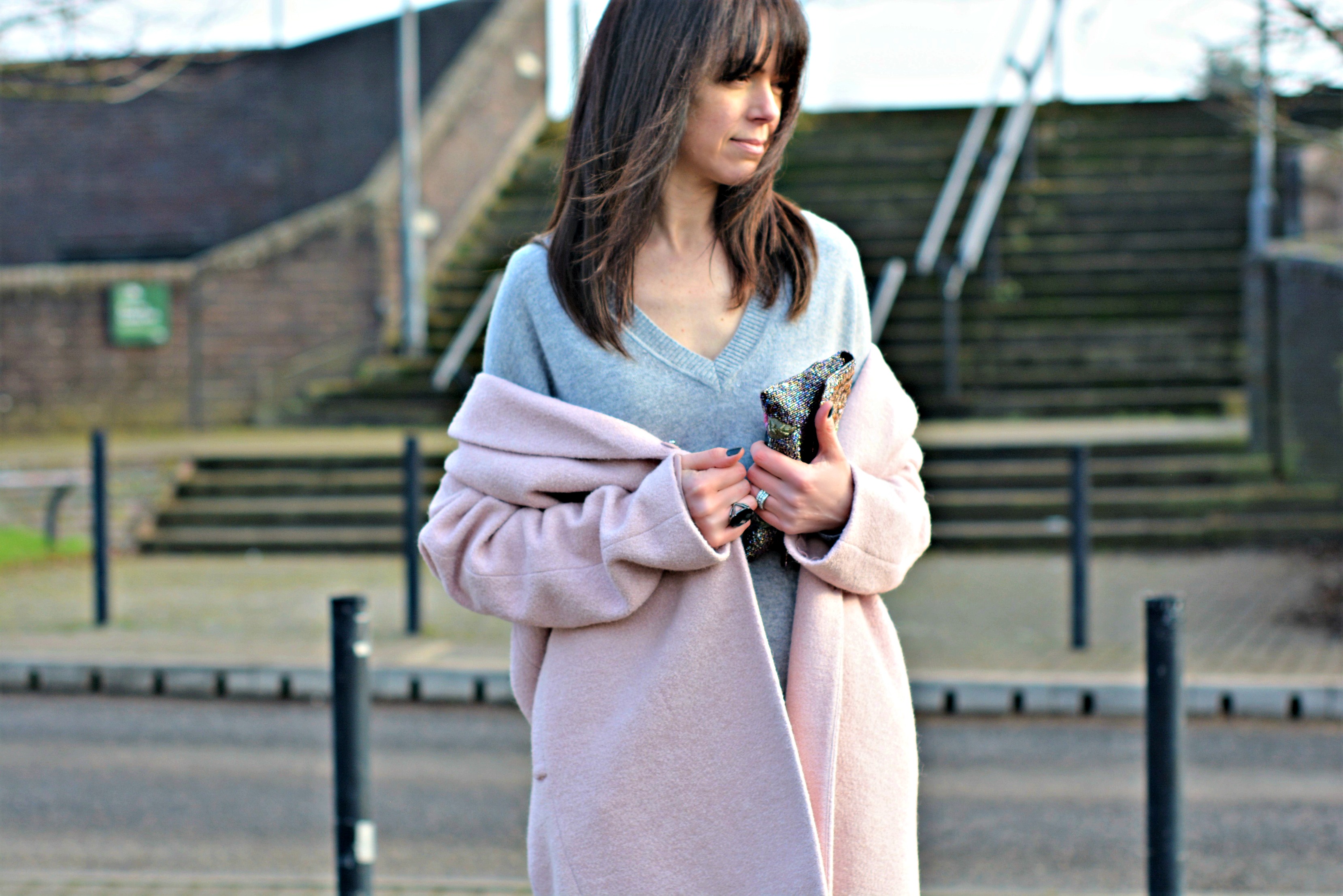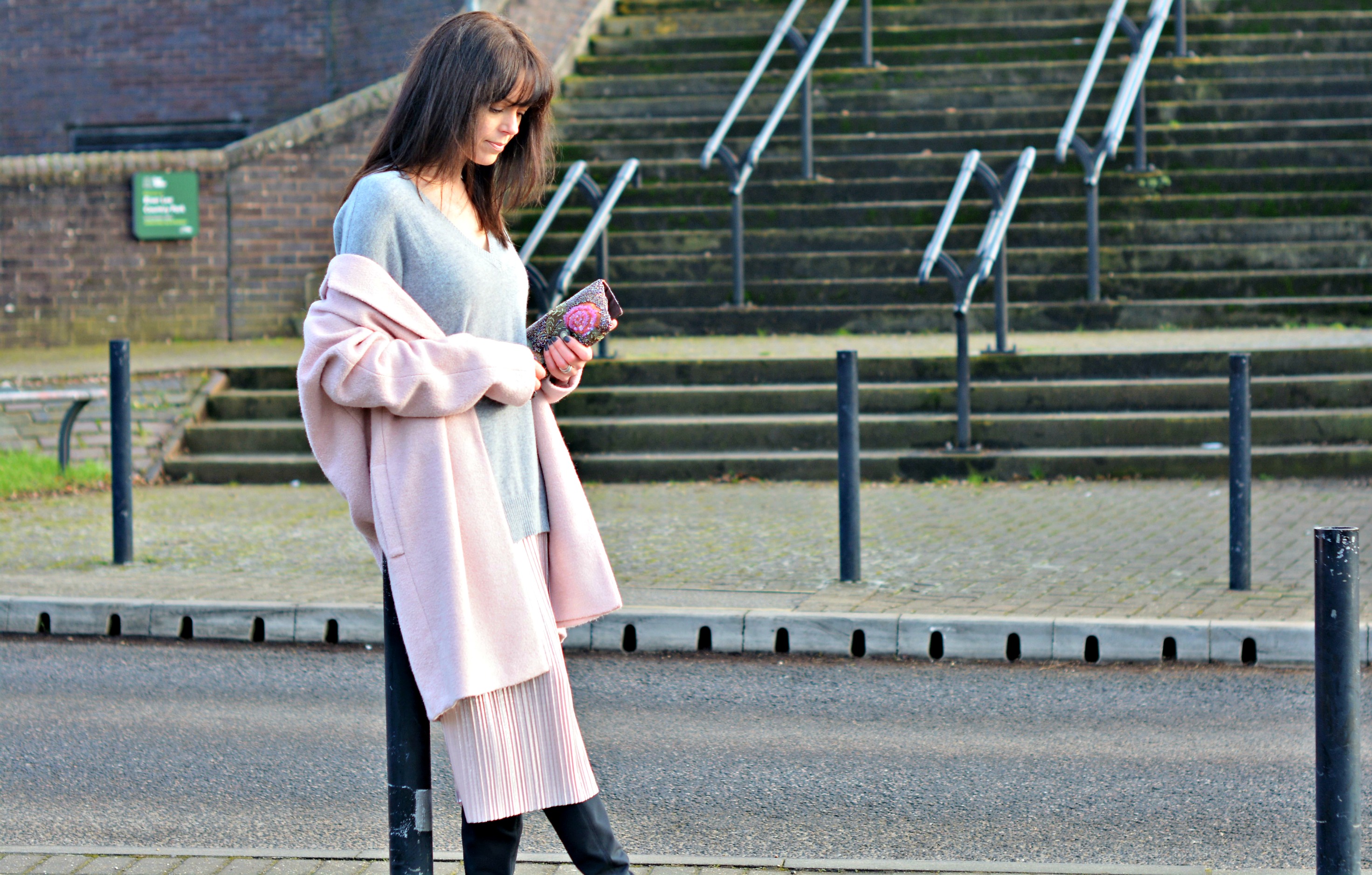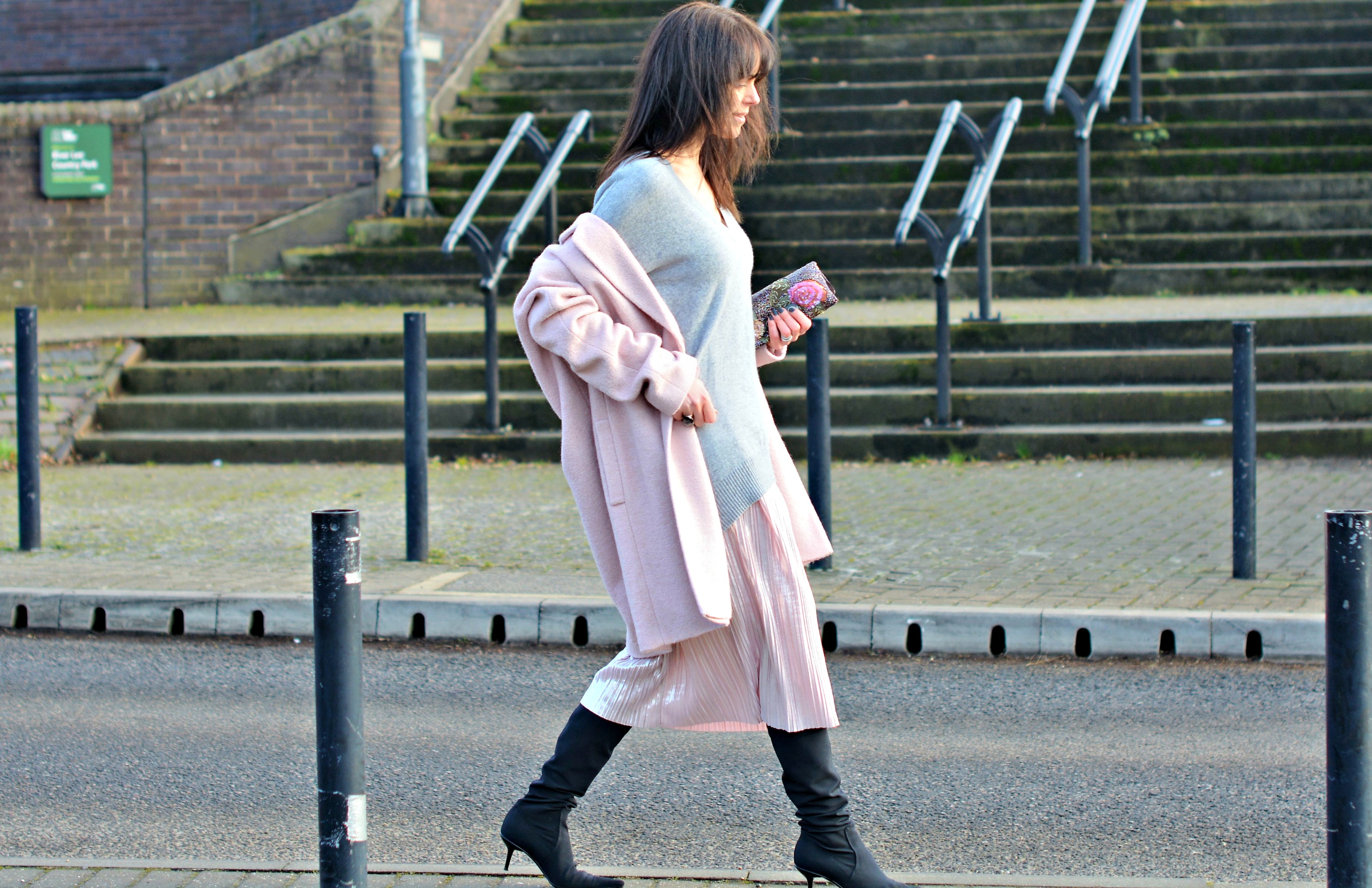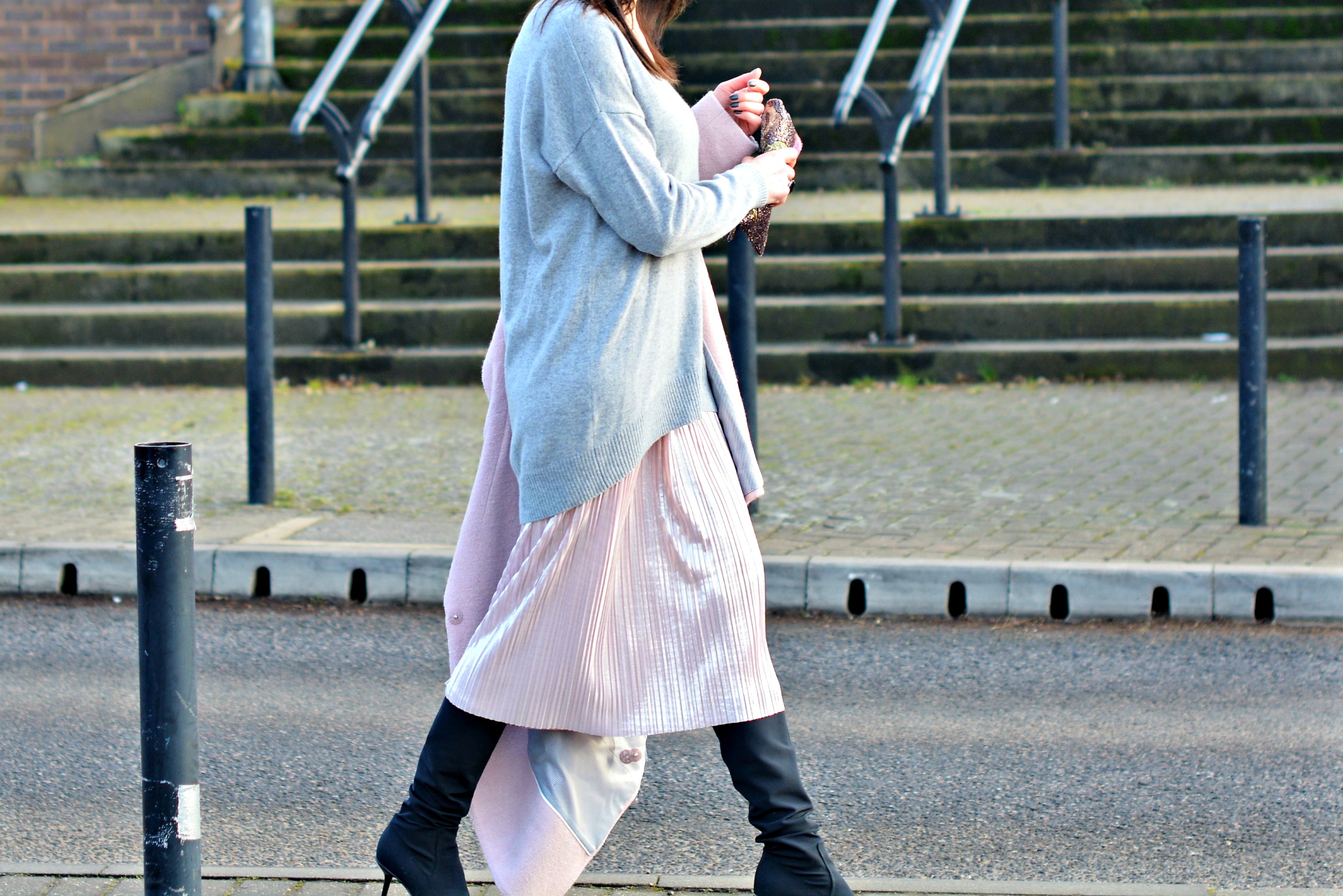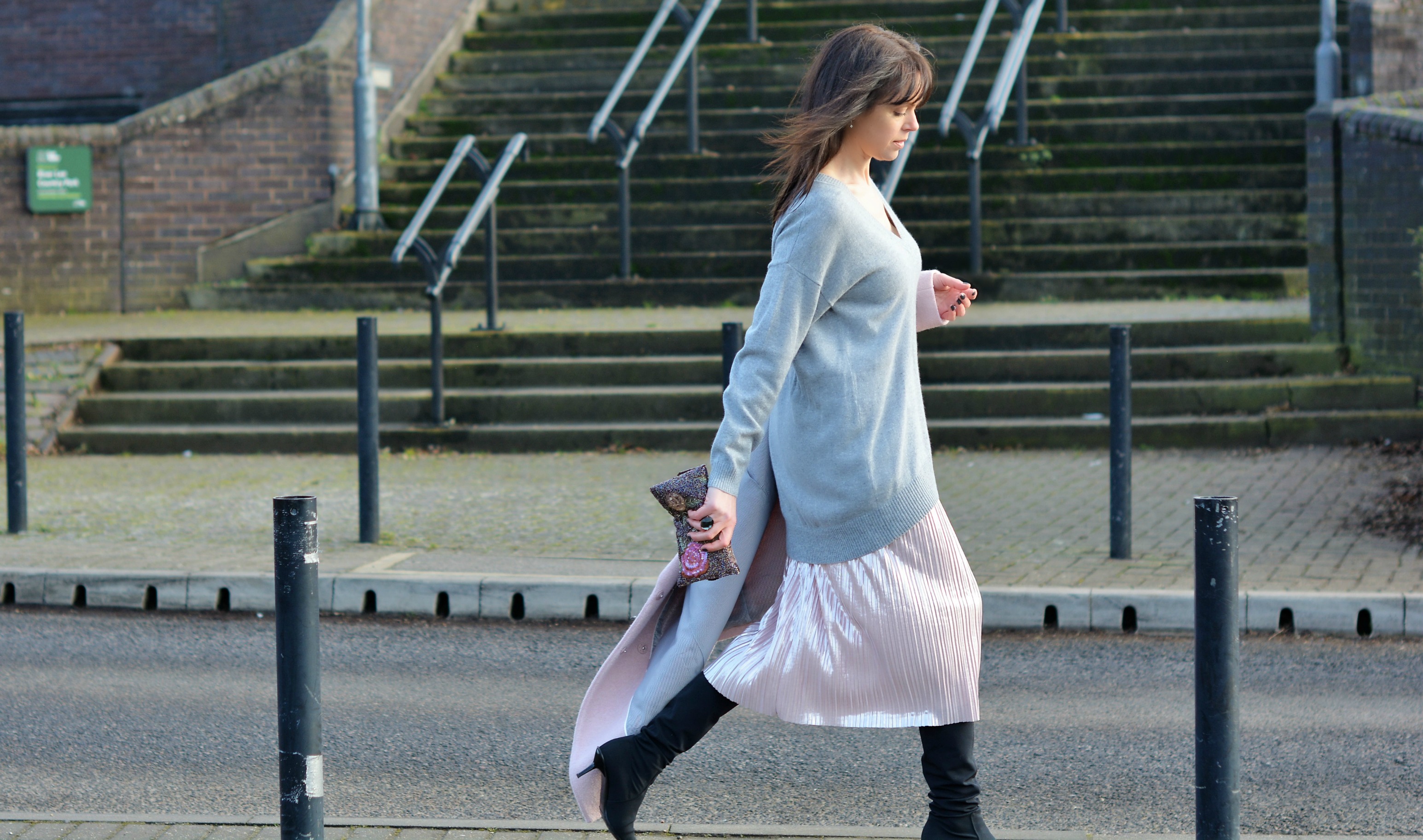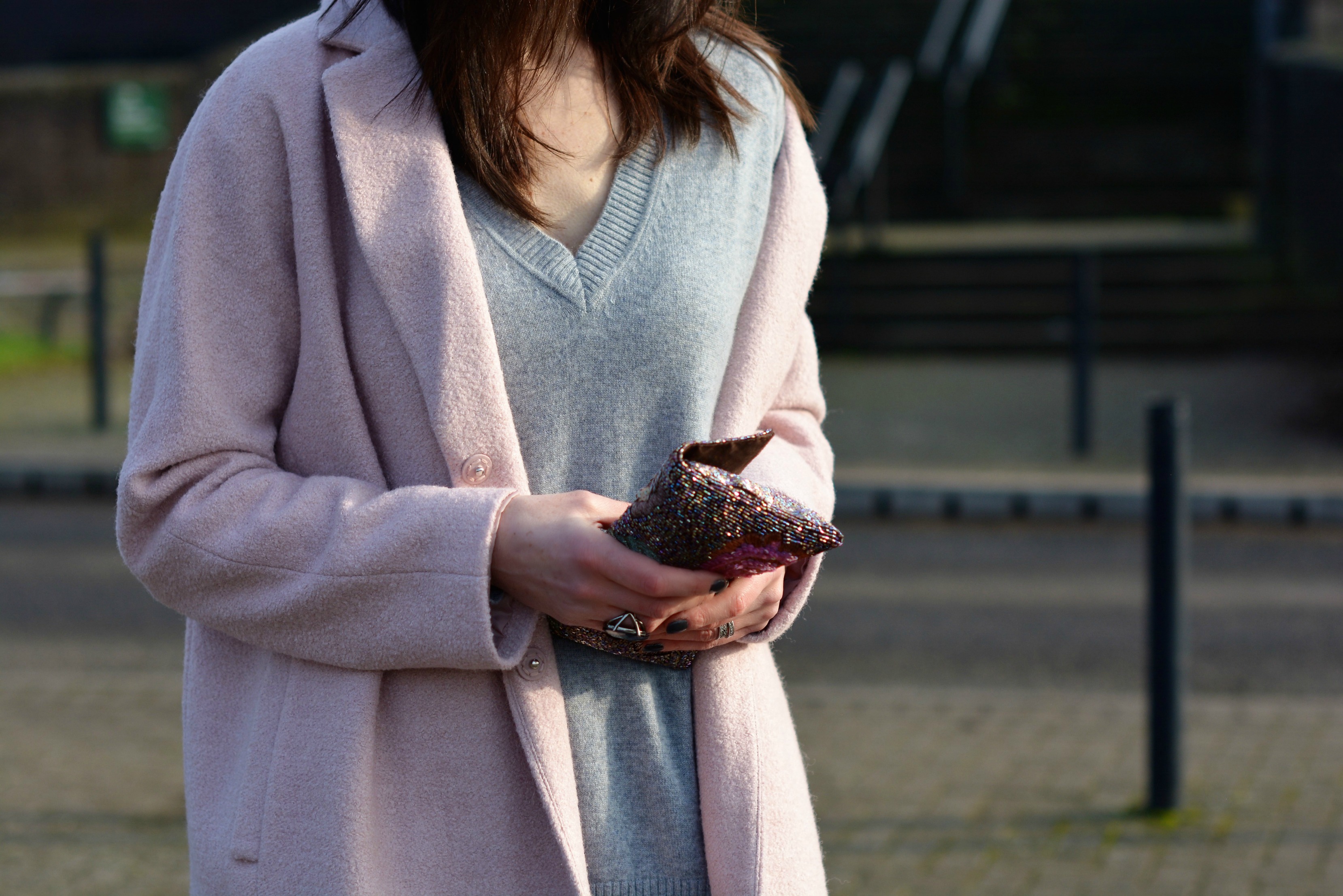 Another way to wear it
Yes that's correct this exact outfit changes beyond compare simply by tucking the jumper in! Because my cashmere jumper is incredibly fine gauge it isn't too bulky to tuck even though it's quite long & over-sized. Incidentally I'm wearing the UK size 12 which is almost slightly too big however I'd like to also be able to wear it with jeans & trousers so it covers my butt, hence why I went with a 12 rather than 10. Additionally being over-sized yet cocoon shaped gives it a slouchy, informal look that's popular at the moment.
Obviously this second look isn't suitable for everyone although it does show how versatile this particular style of jumper is. As for the cashmere quality? Well I'm thrilled to say it is exceptional for the price. The feeling against my skin is heavenly, honestly like cuddling kittens.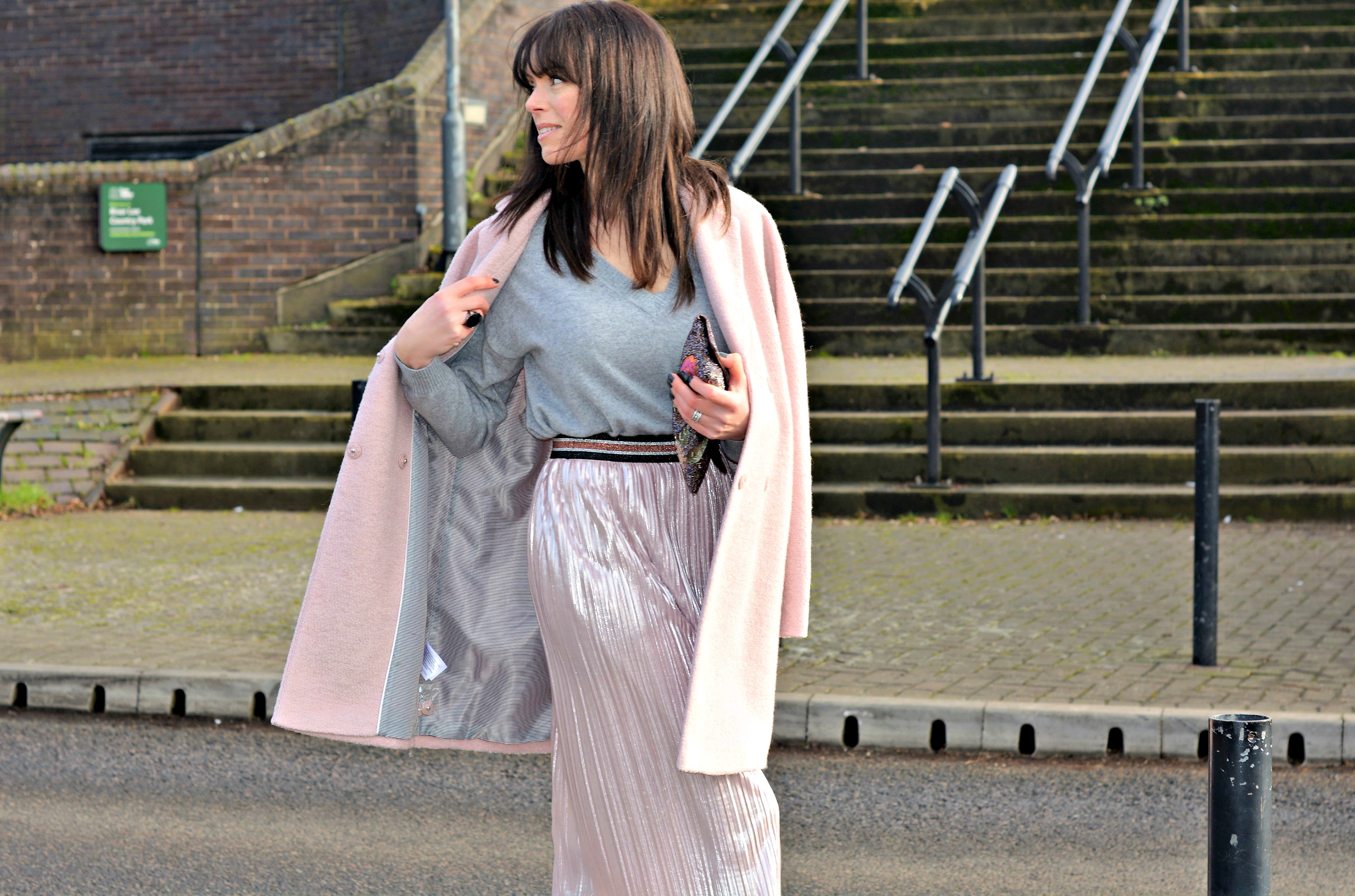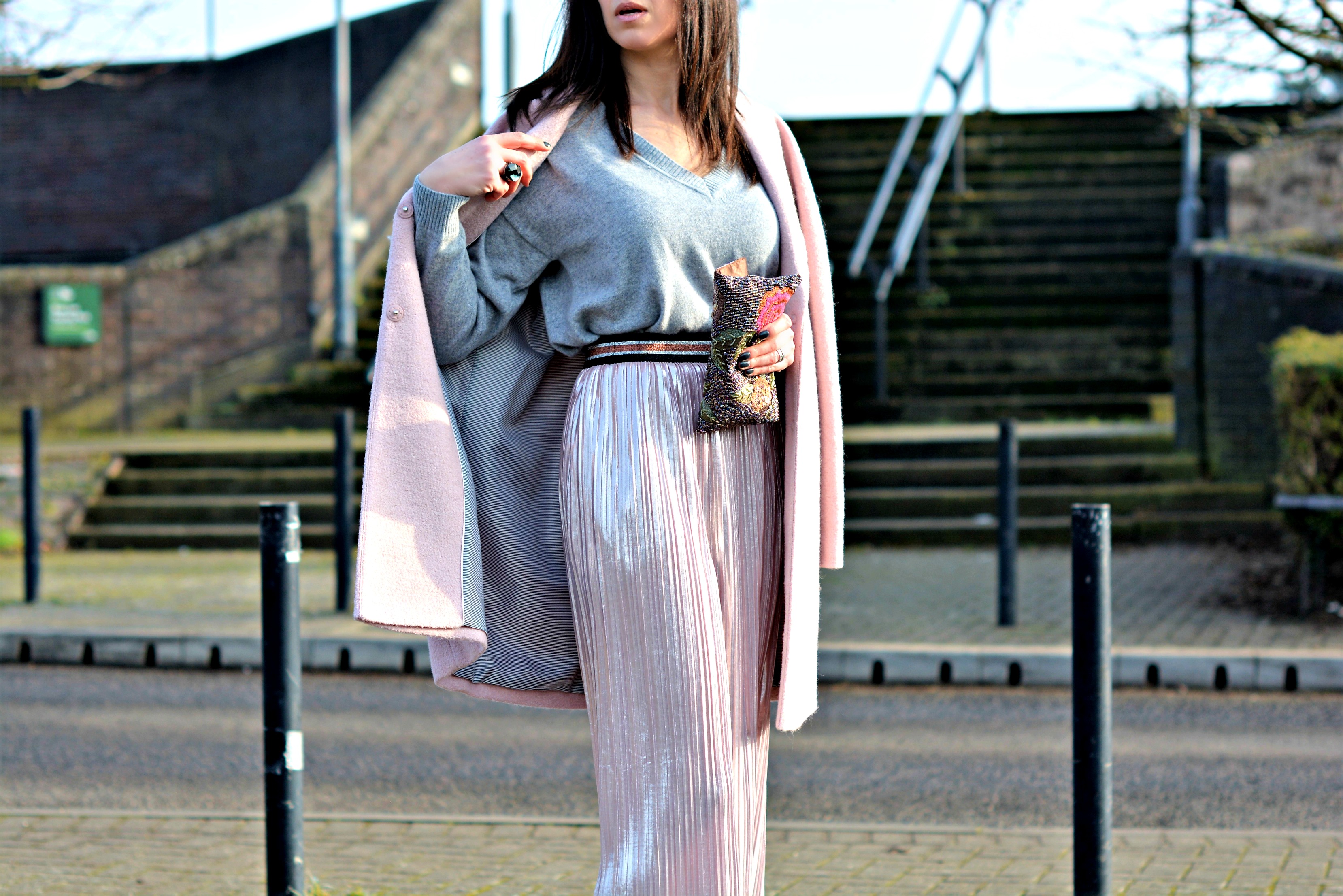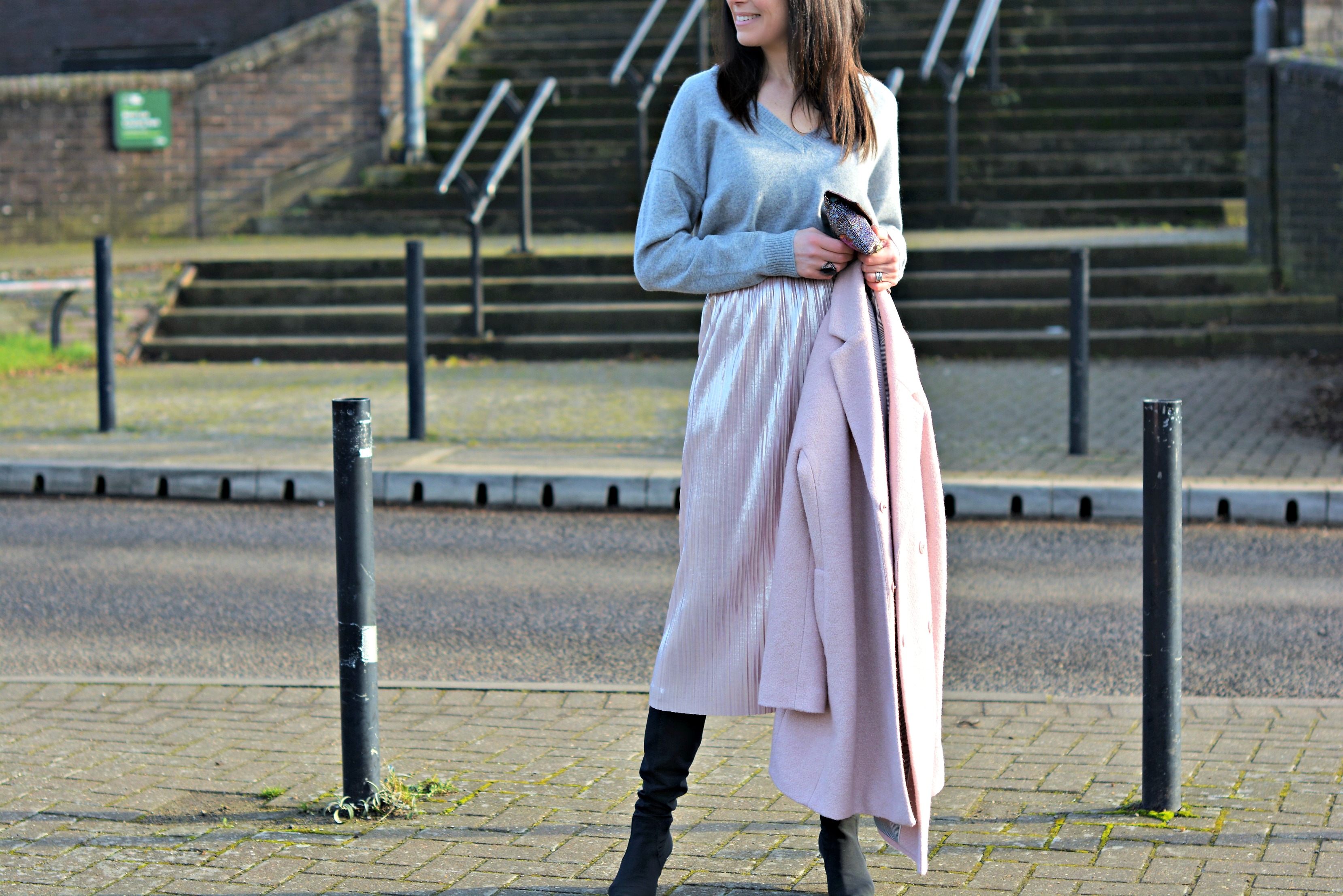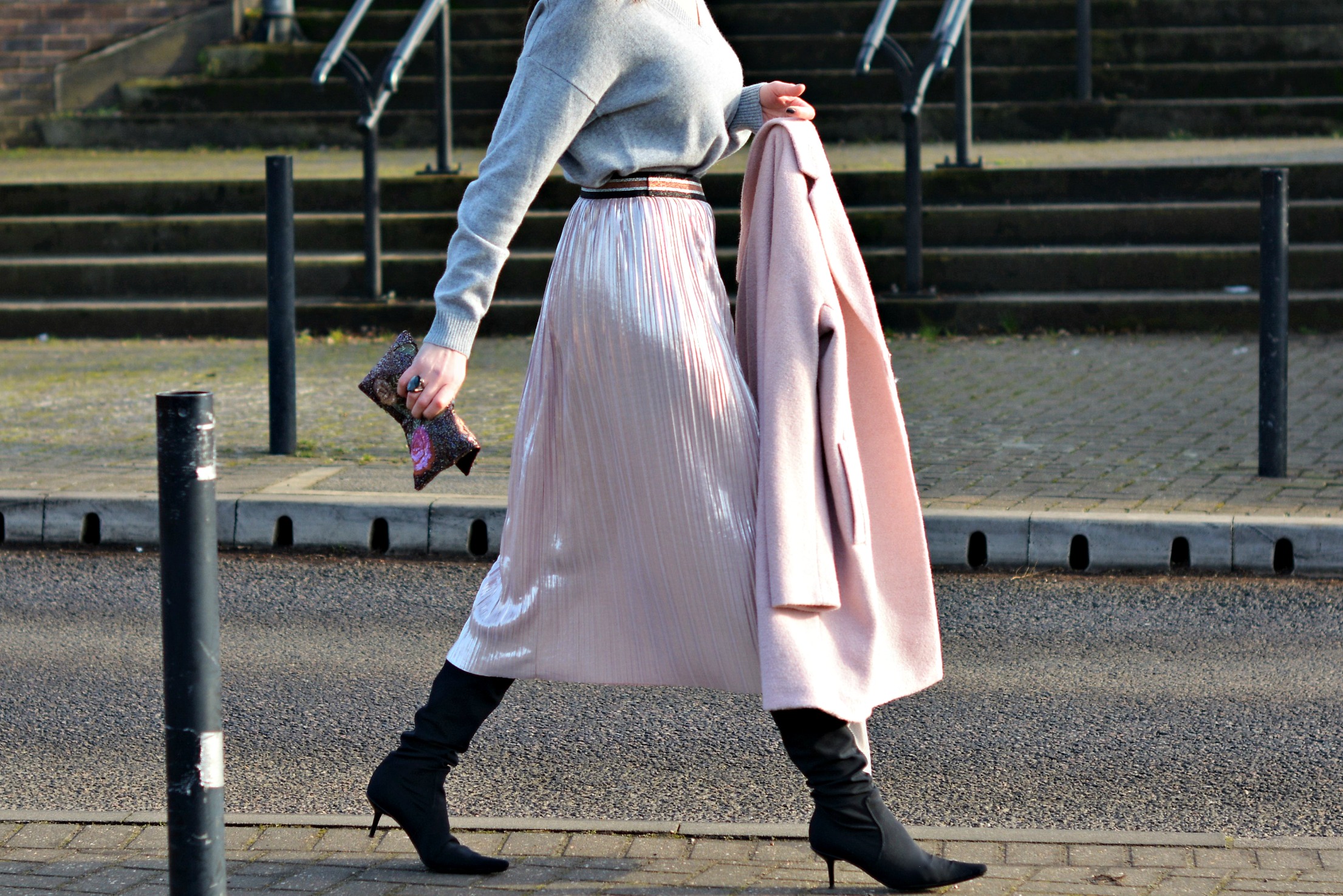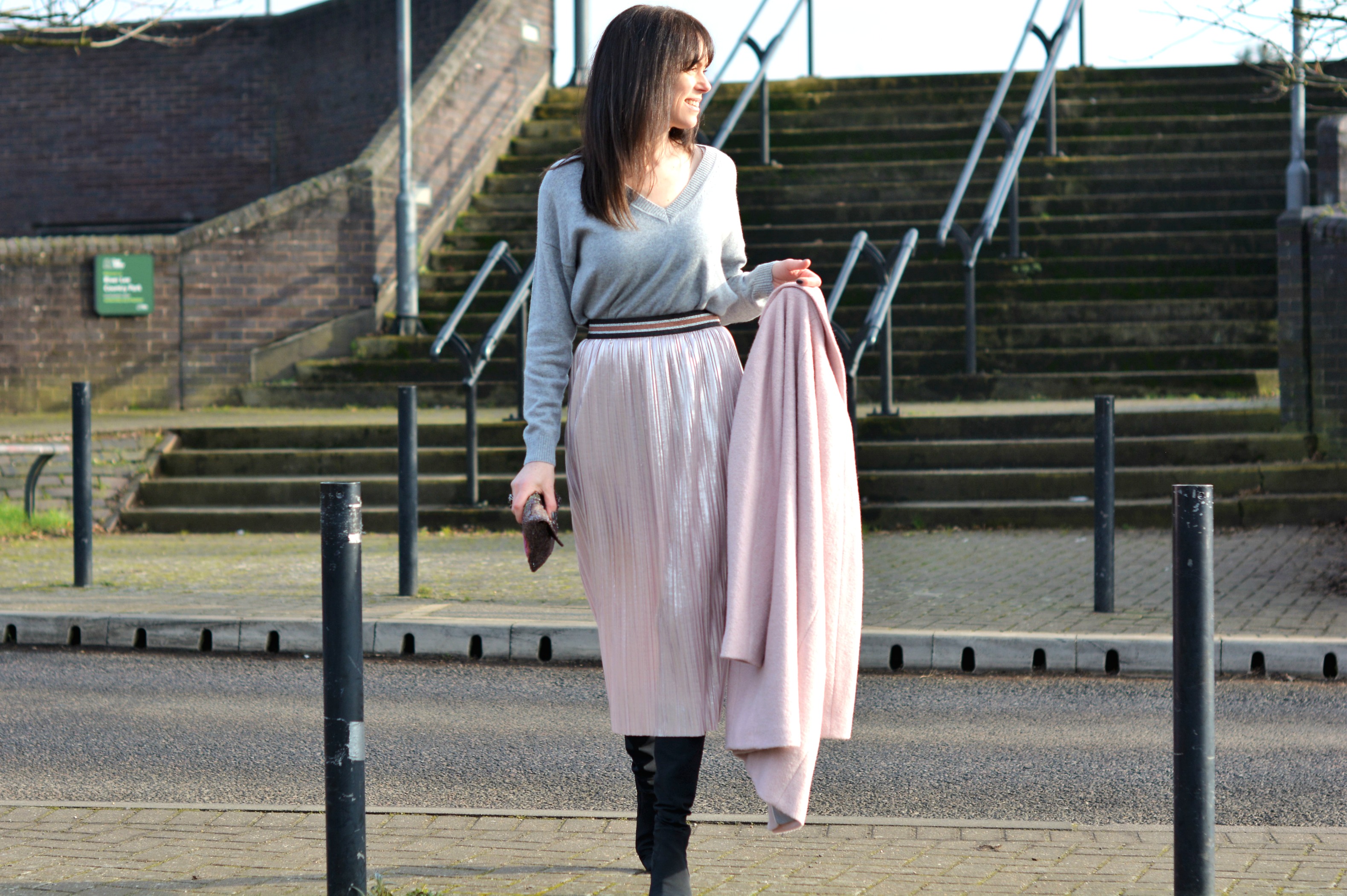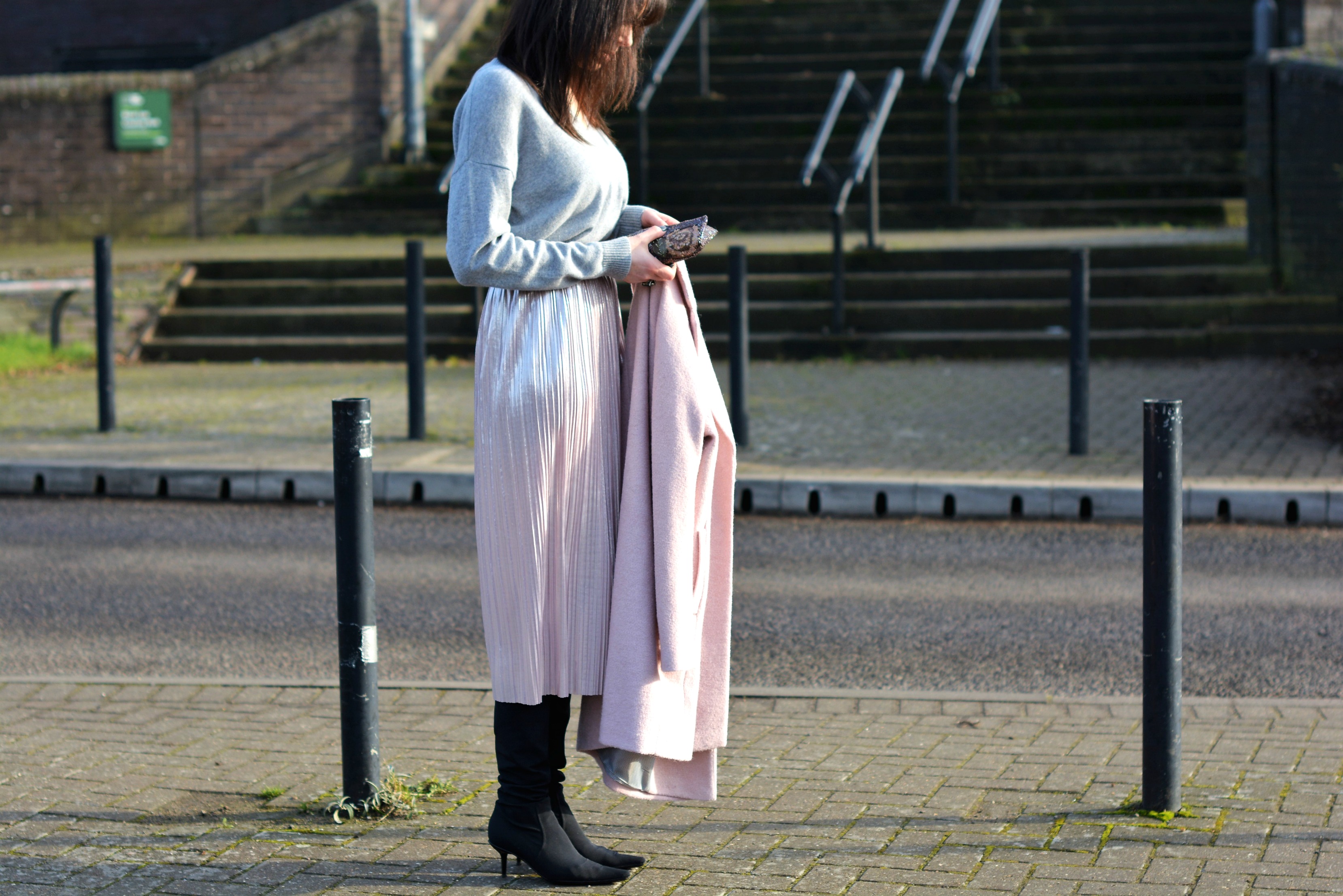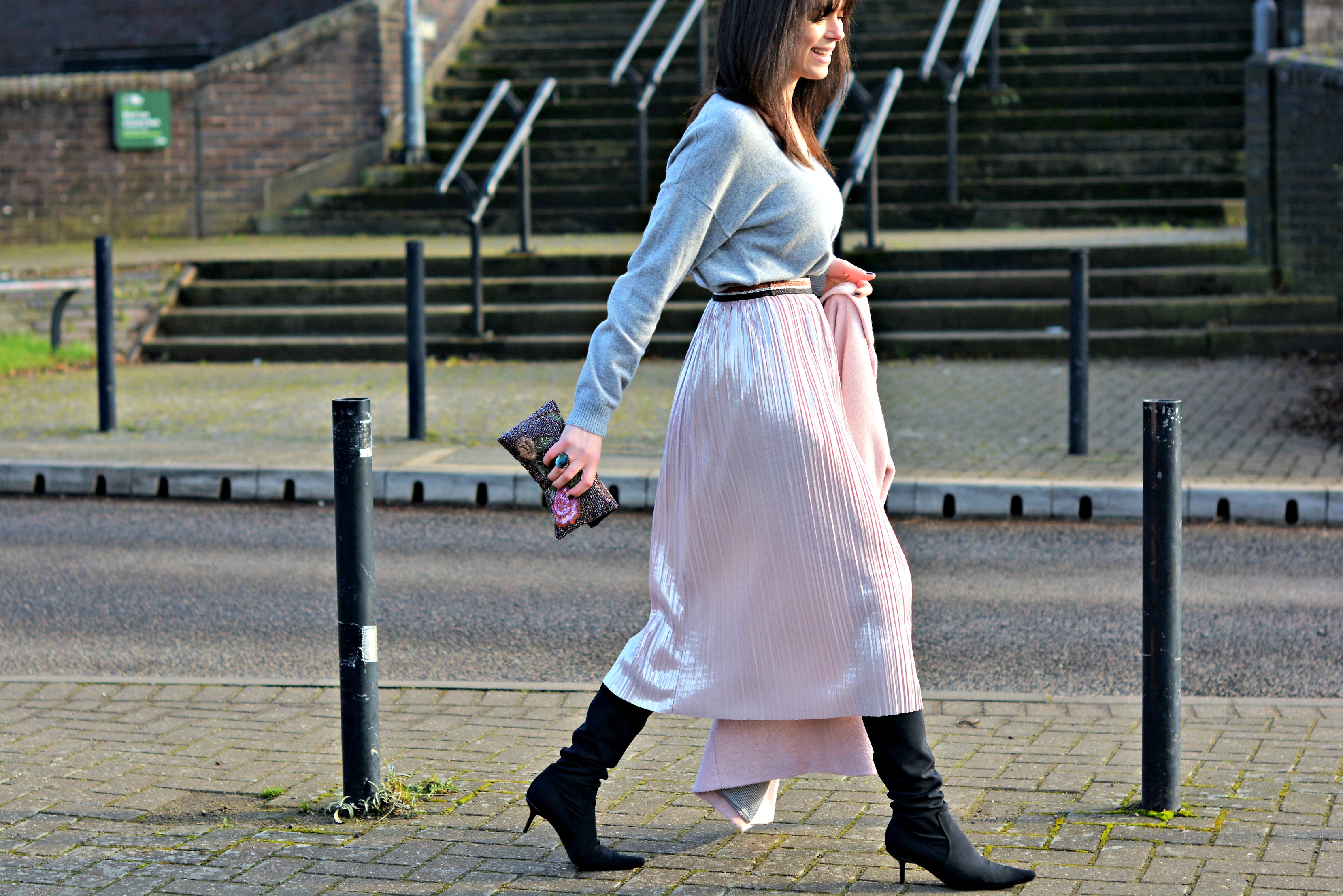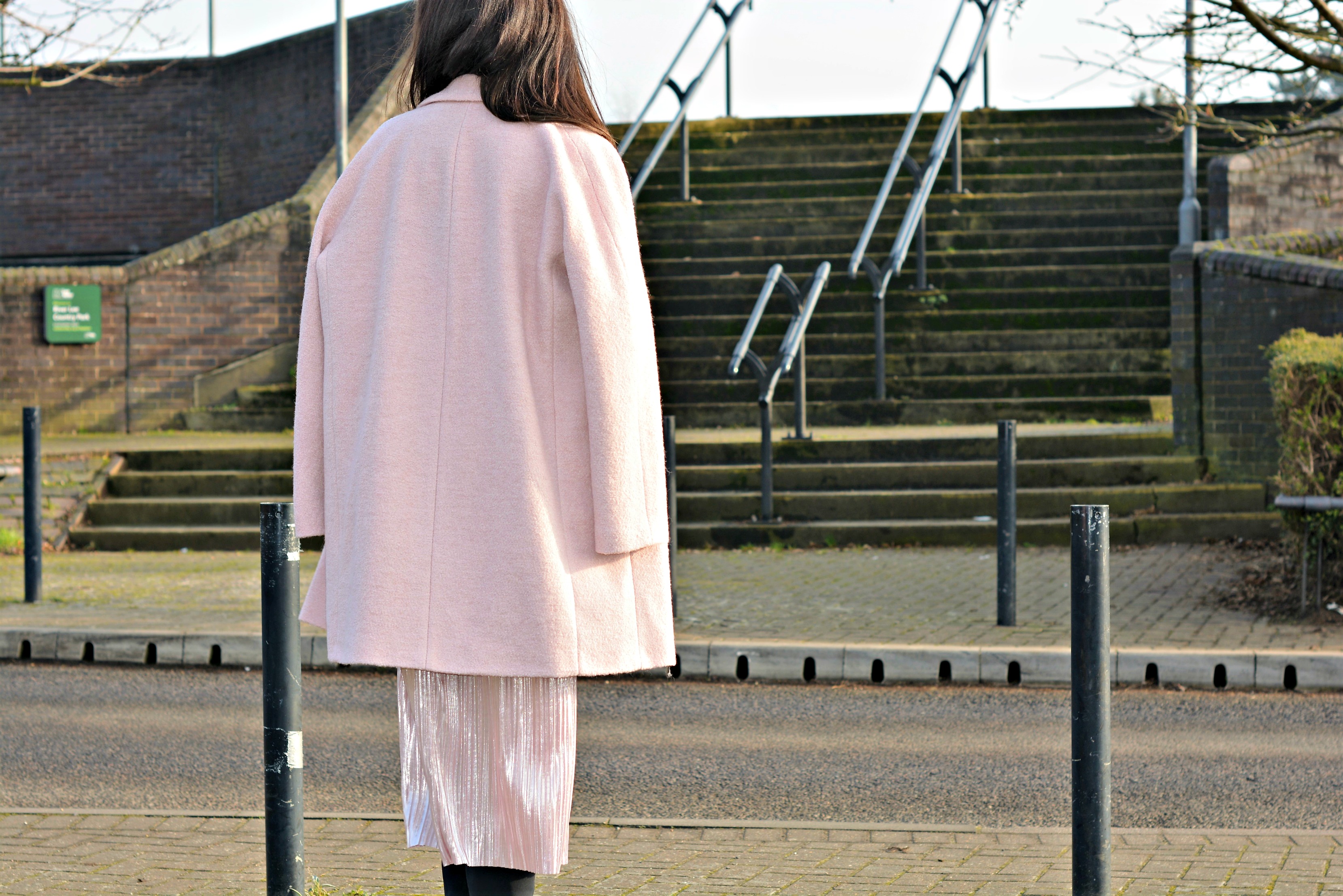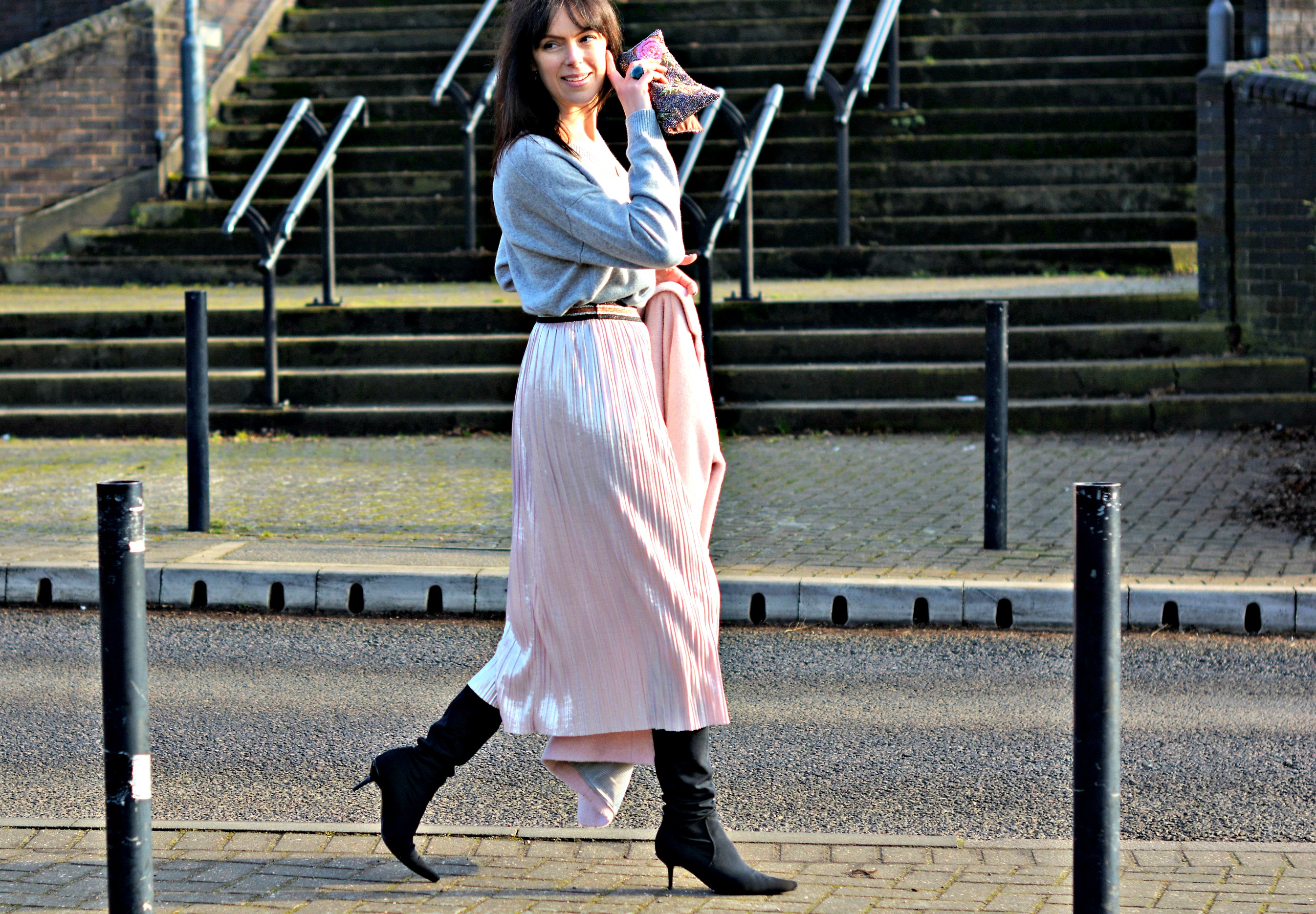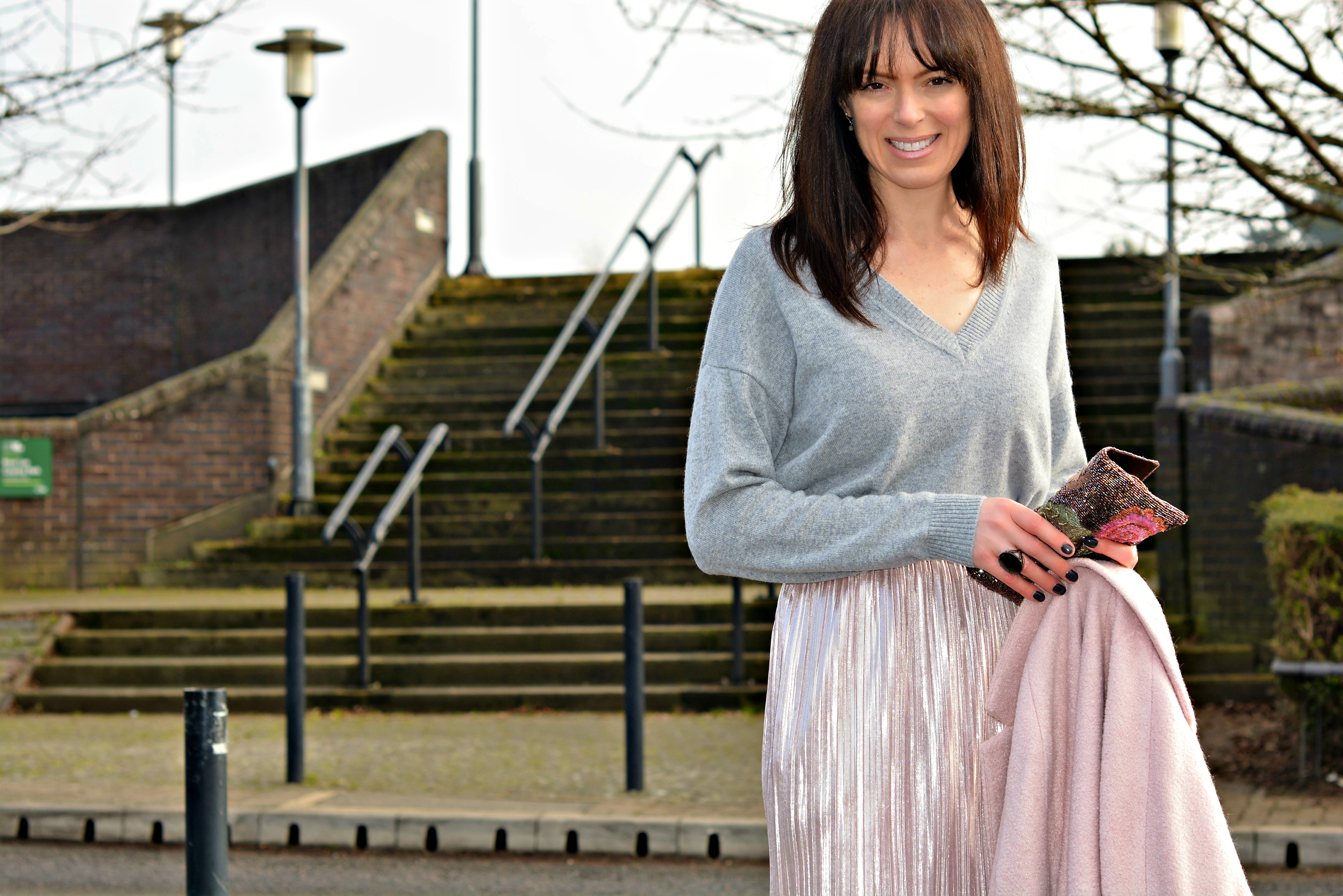 See ya, Mx