I have thought about this a lot over the years because a really good quality leather jacket is bloody expensive! Unfortunately inexpensive leather jackets look cheap & no doubt come from questionable sources so I don't even entertain the thought of buying one of those. Therefore I have to make sure the colour I buy will work with my entire wardrobe otherwise I wont wear it enough to justify the cost. Which is why I've come to this conclusion of colours however it is just my opinion based on my collection of clothes, I'm not in any way saying all of these colours will be perfect for you but I'm pretty certain at least a couple will be. Also these leather jackets aren't all bikers because sometimes I like a softer more draped style as opposed to the structure of a Moto.
Additionally the Brands I feature today are my personal favourites that I either own or have tried on so I can truthfully say their quality is exceptional & I believe worth the outlay. If you like the jacket but think the price is too high please go have a look for it on Ebay or Vestiaire Collective. Second hand high-end leather jackets are almost always in excellent condition, you really can't go wrong. This Oxblood Biker I'm wearing today is second-hand AllSaints & I absolutely adore it! Hardly worn yet less than half the price of a new one. Good for my budget & fantastic for the Planet. Scroll on to take a closer look…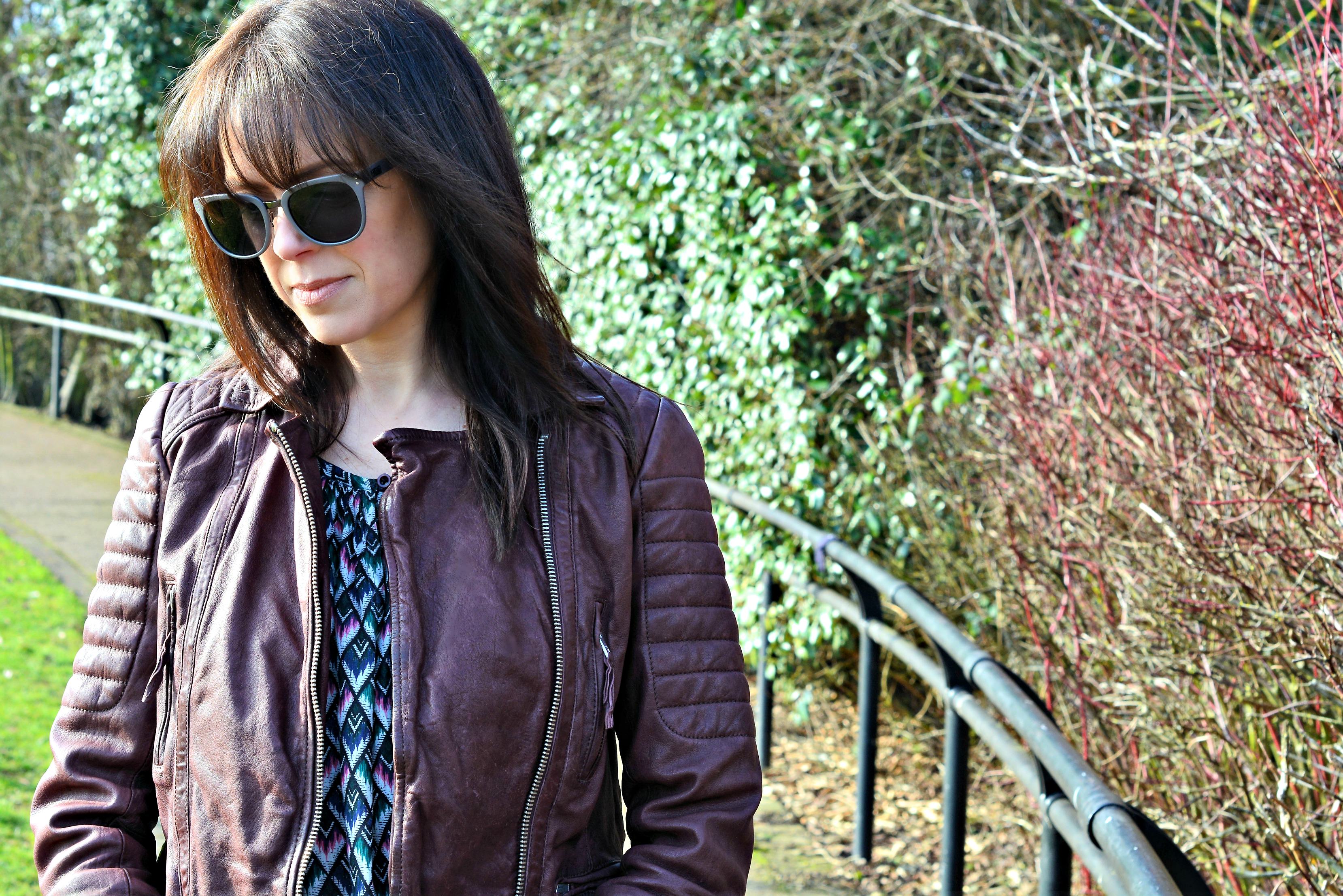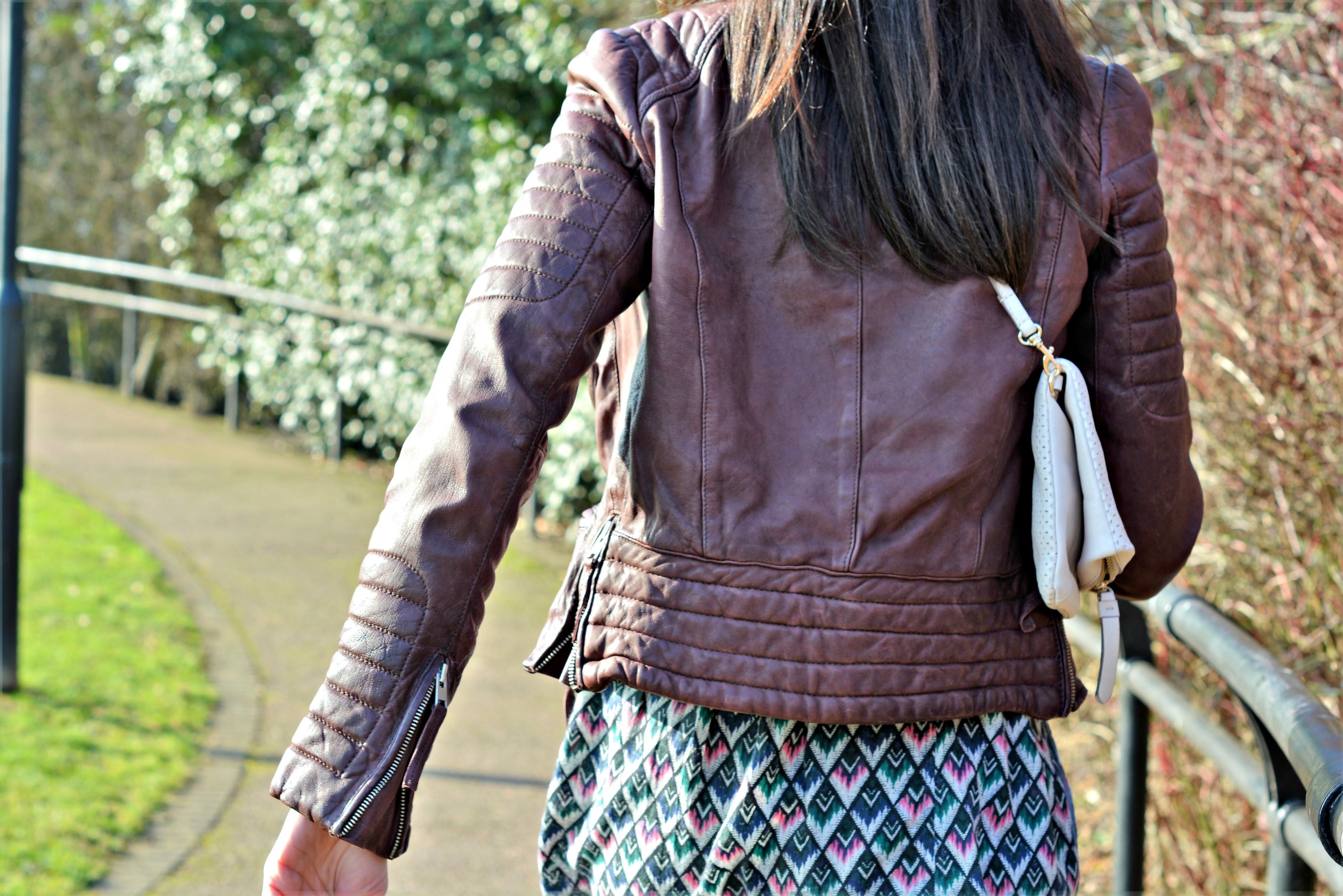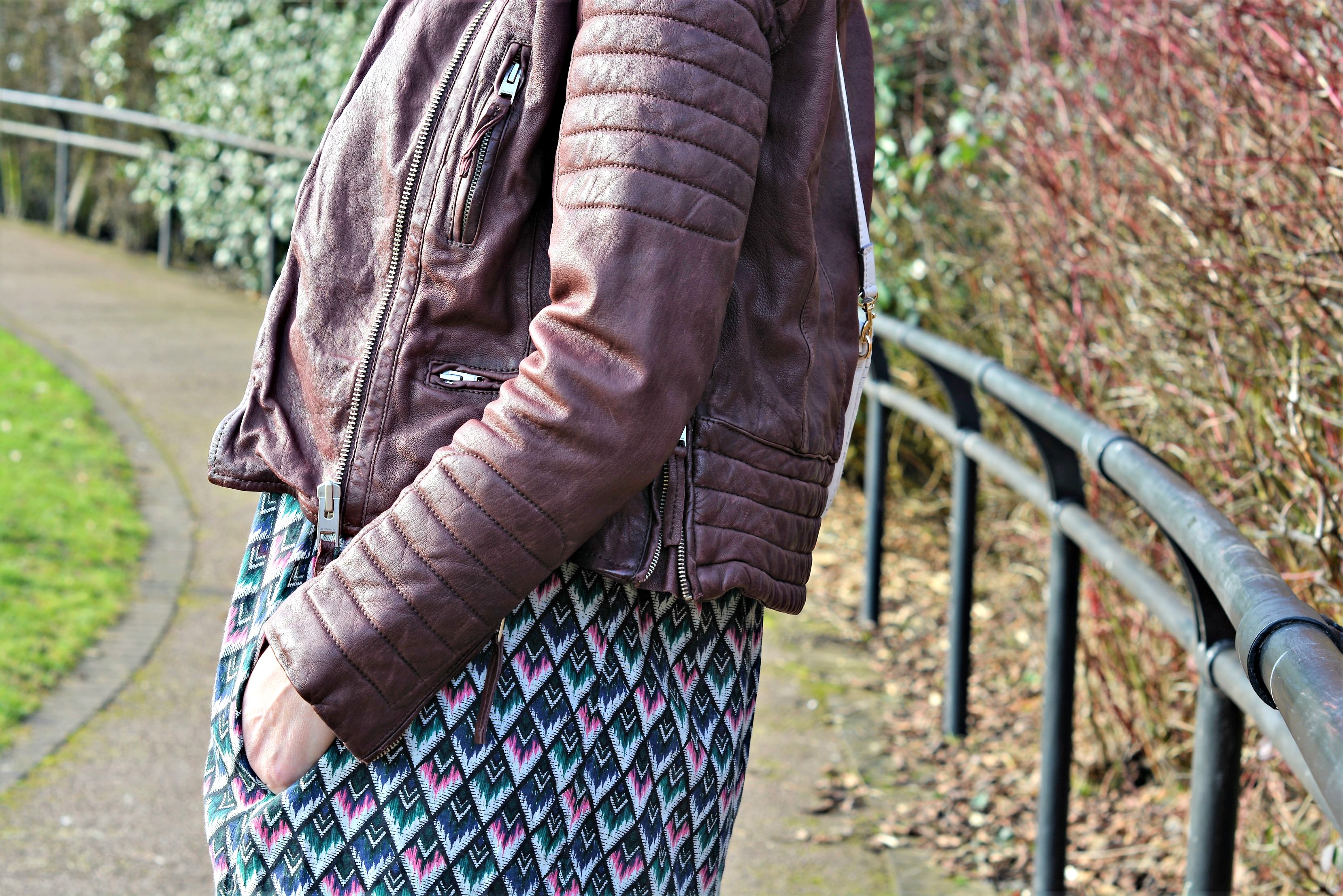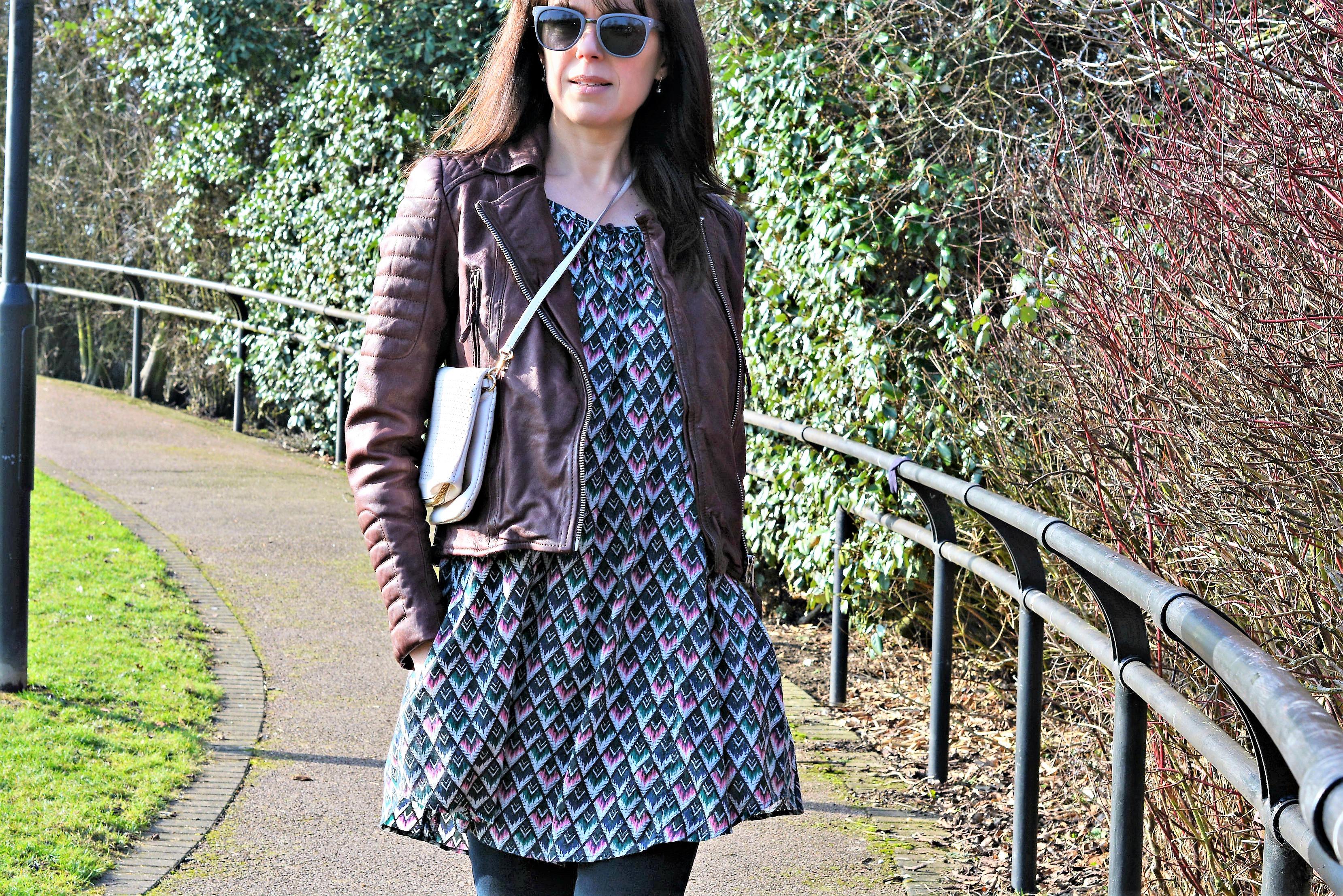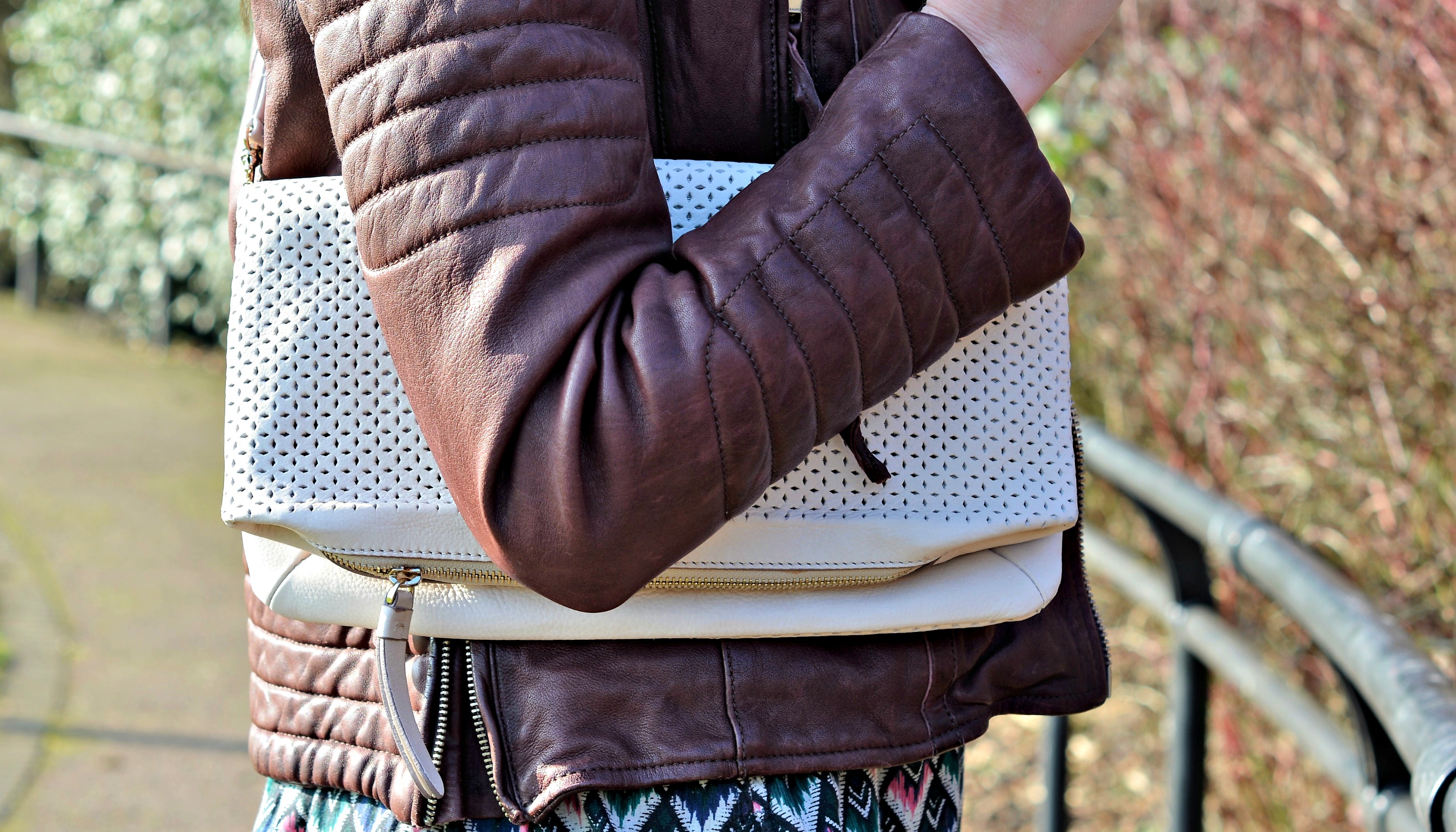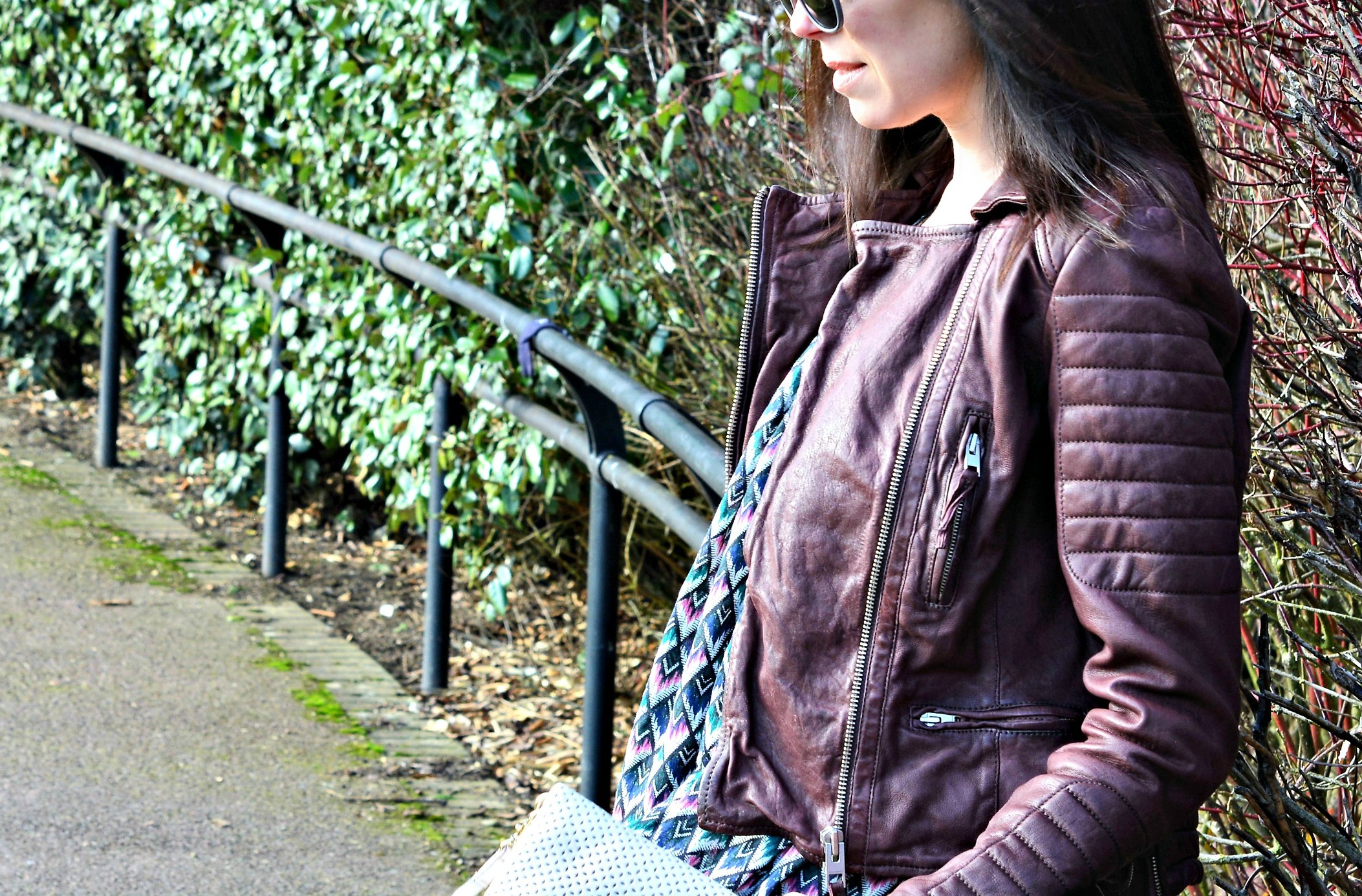 Shop Oxblood Leather Jackets

What are the Best Colours to go for in a Leather Jacket?
By far & away for price to quality ratio Brands AllSaints & MuuBaa are streets ahead in my opinion. If you wait for sales the deal is even sweeter although you run the risk of not getting the colour you want. However if this is your first leather jacket you probably have a couple of colour options so the chances are good for getting one in your size on sale. The first leather jacket I ever bought was this Taupe one in the AllSaints sale & let me tell you it has worked incredibly hard over the years. Some time later the second leather jacket I bought wasn't on sale but is probably the most practical & popular biker jacket of all time – The Cargo by AllSaints. If you only ever buy one Biker this is about as good as it gets for STYLE, PRICE & QUALITY. You can see me wearing it here here & here. It also looks awesome over a pretty dress as The Sequinist demonstrates so beautifully. In other words you can literally wear it with everything!
Now 6 of the best colours I would go for are BLACK (or charcoal) OXBLOOD (or burgundy) GREEN (or forest) TAN (or brown) TAUPE (or nude) & METALLIC in any colour but most likely silver.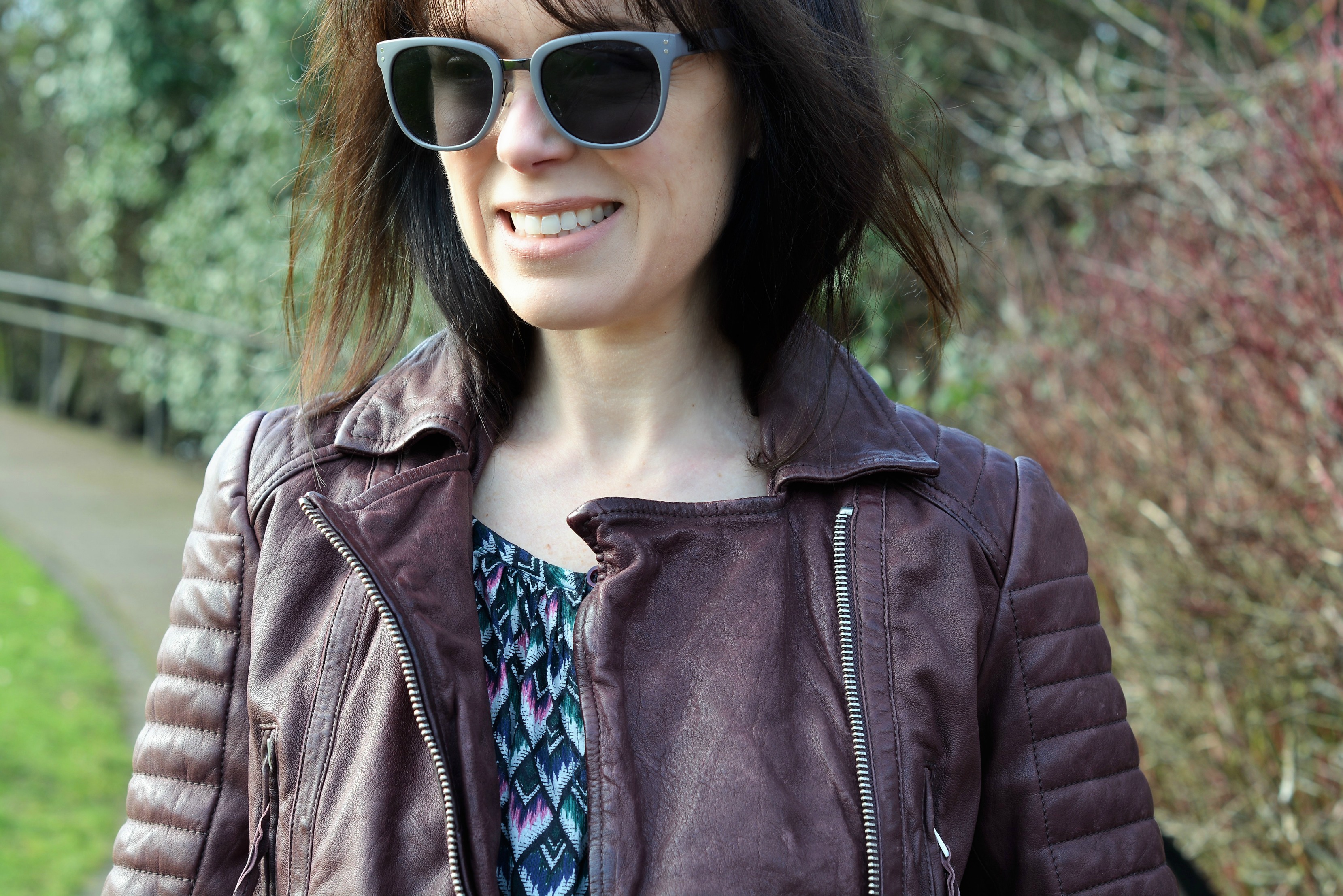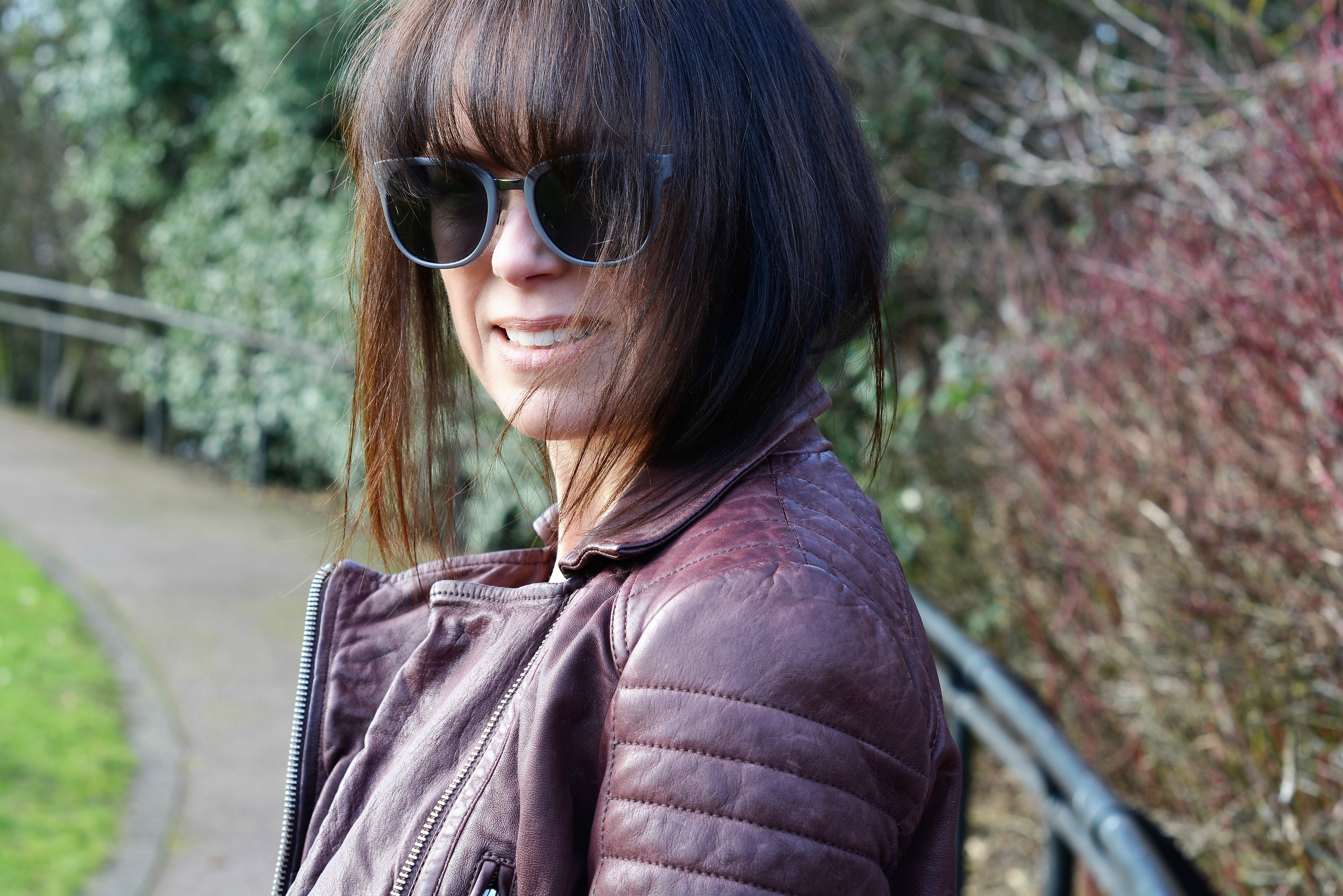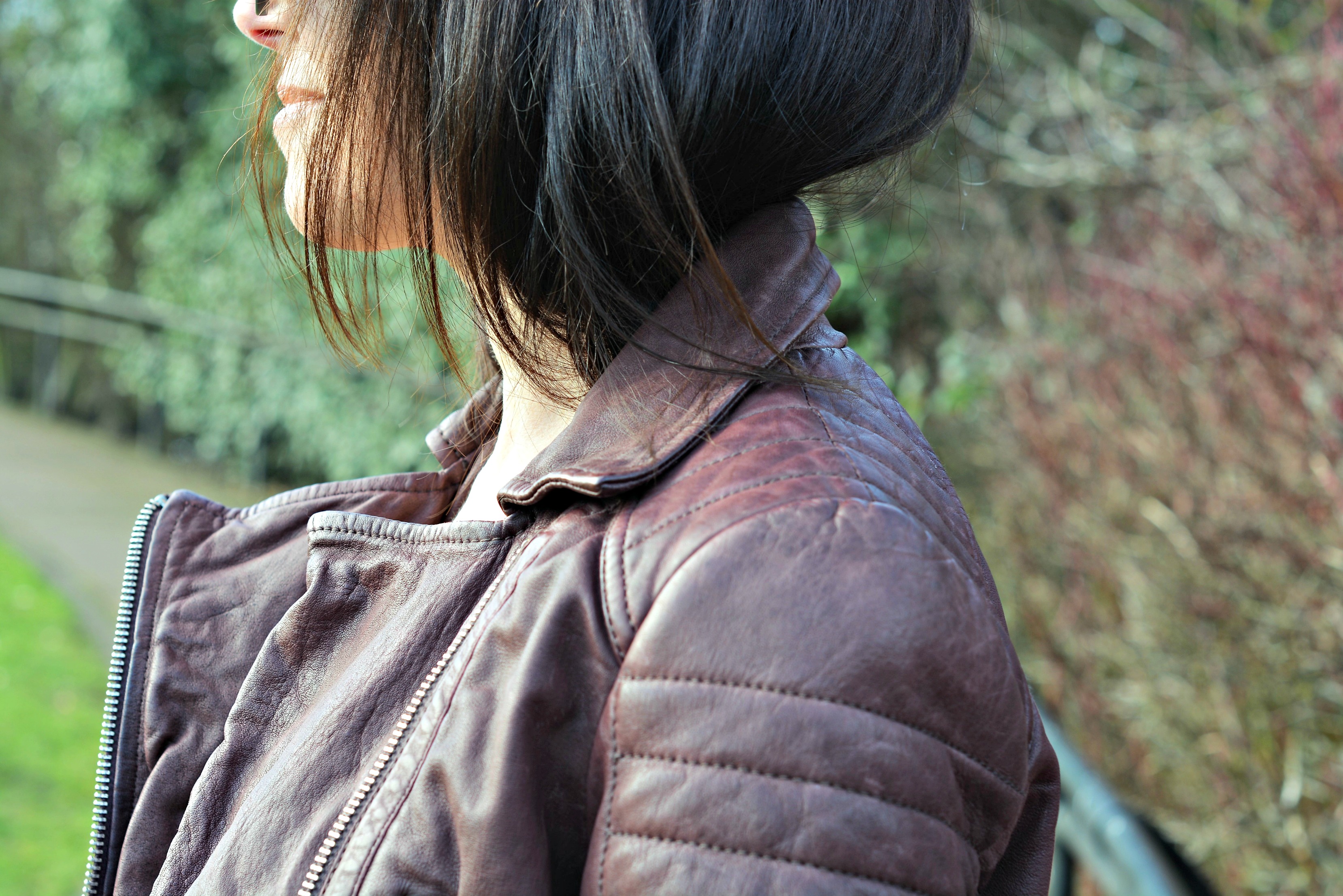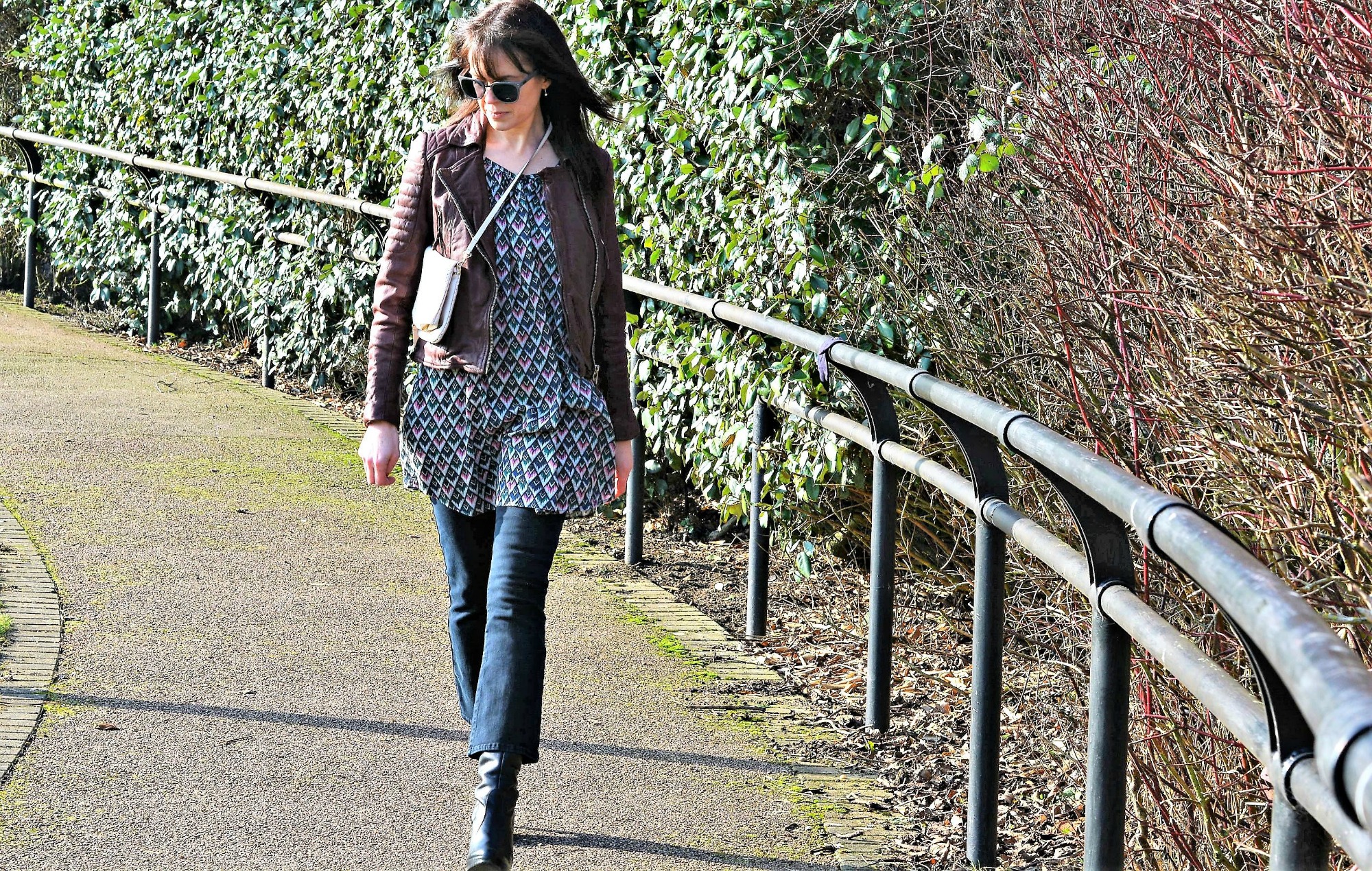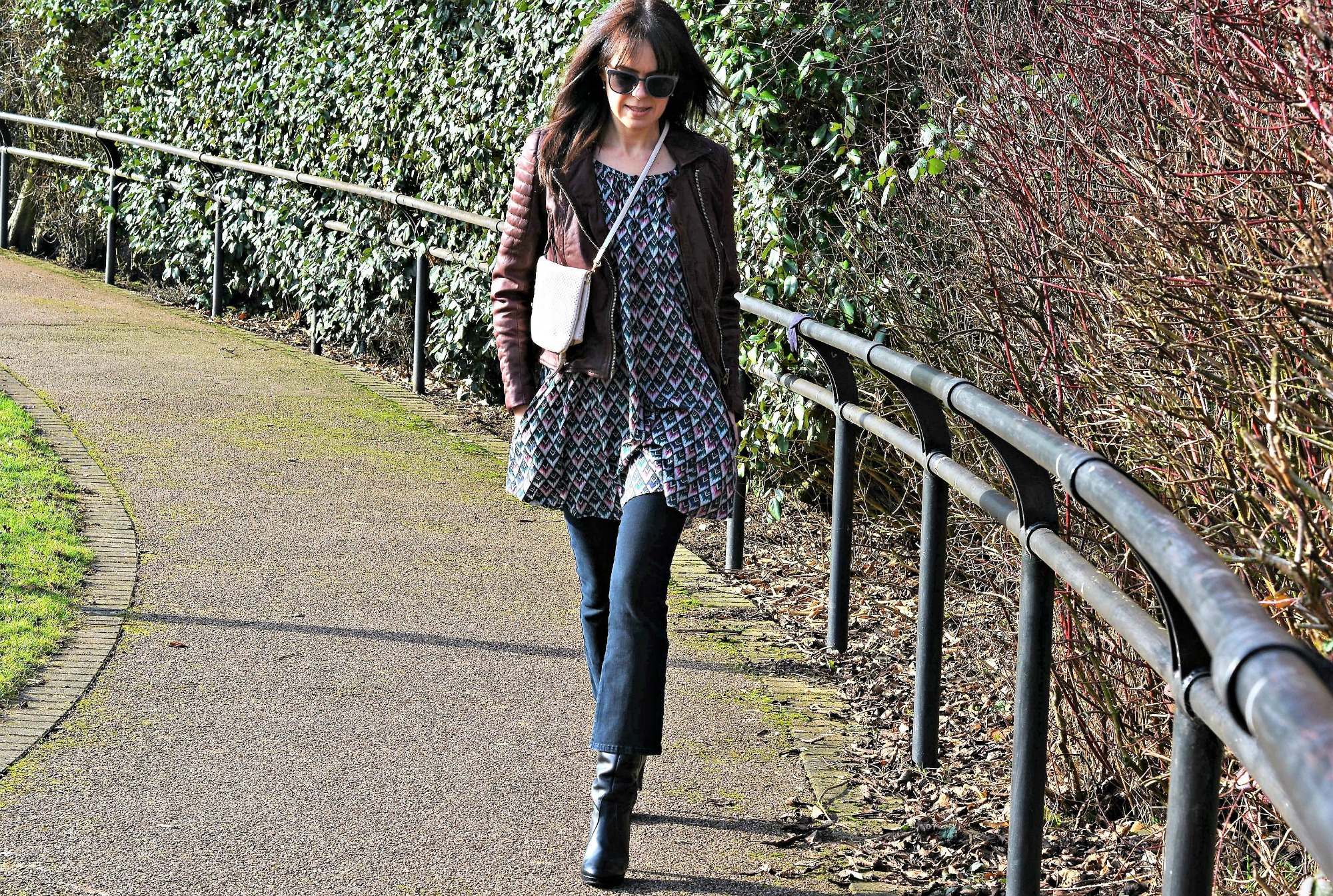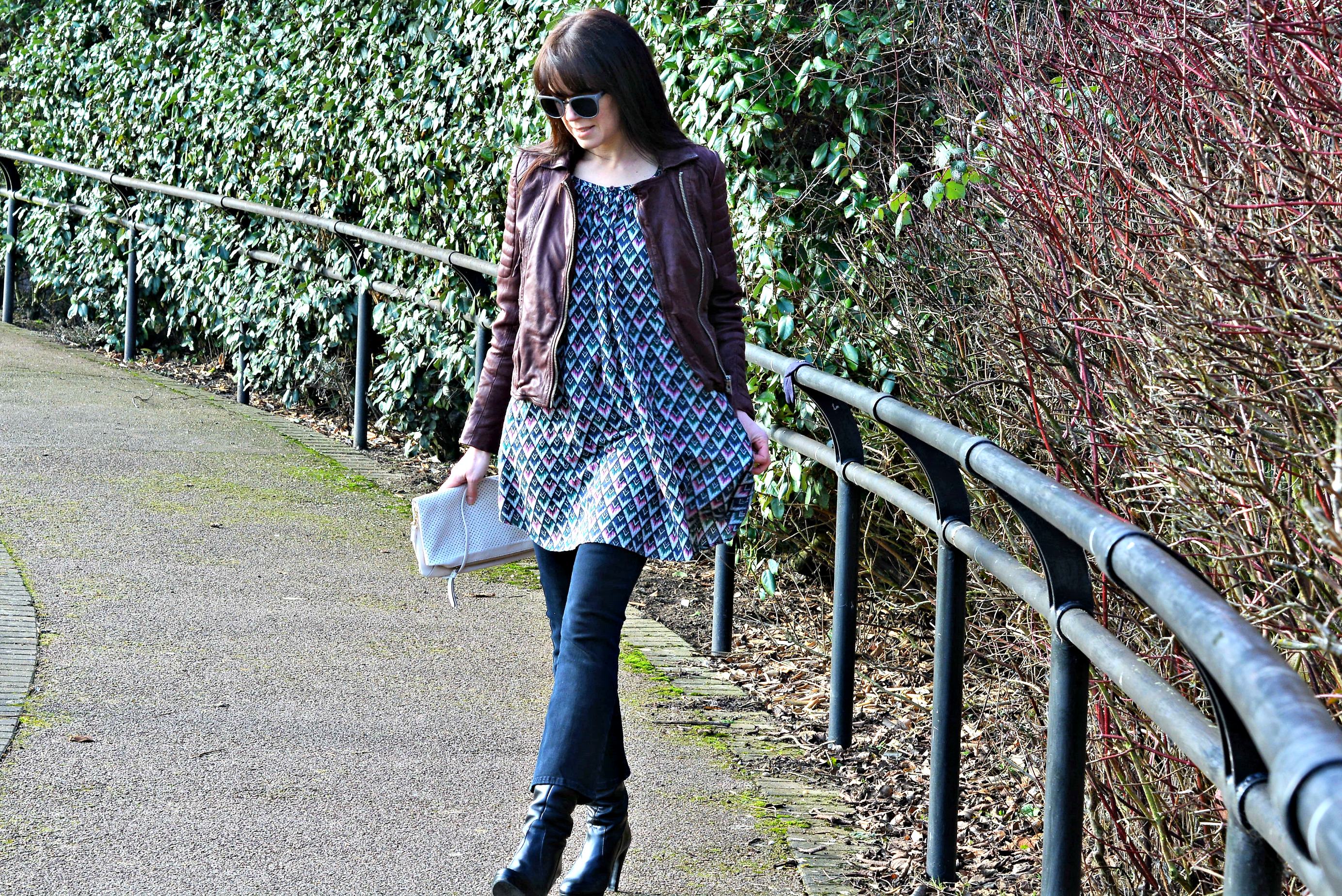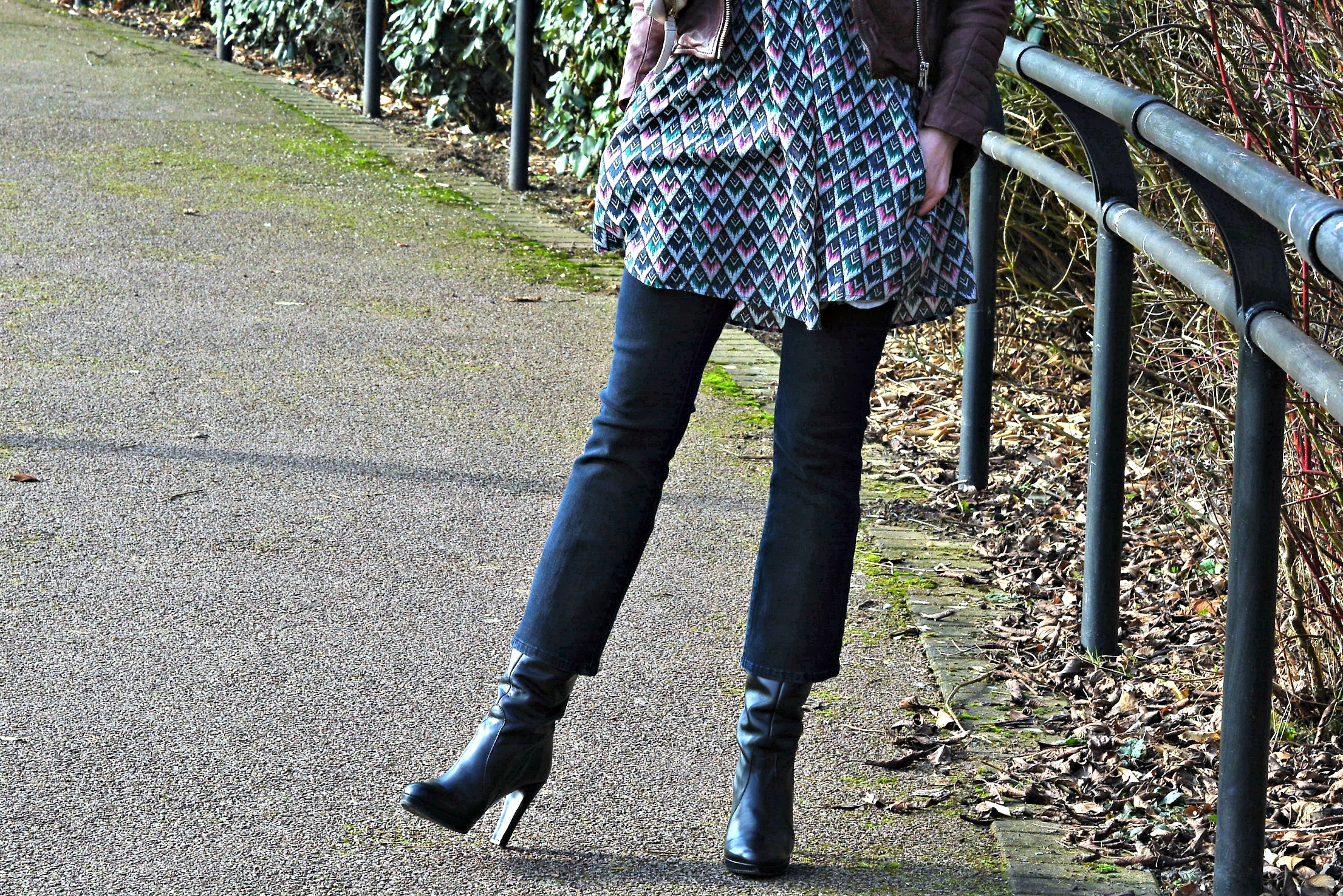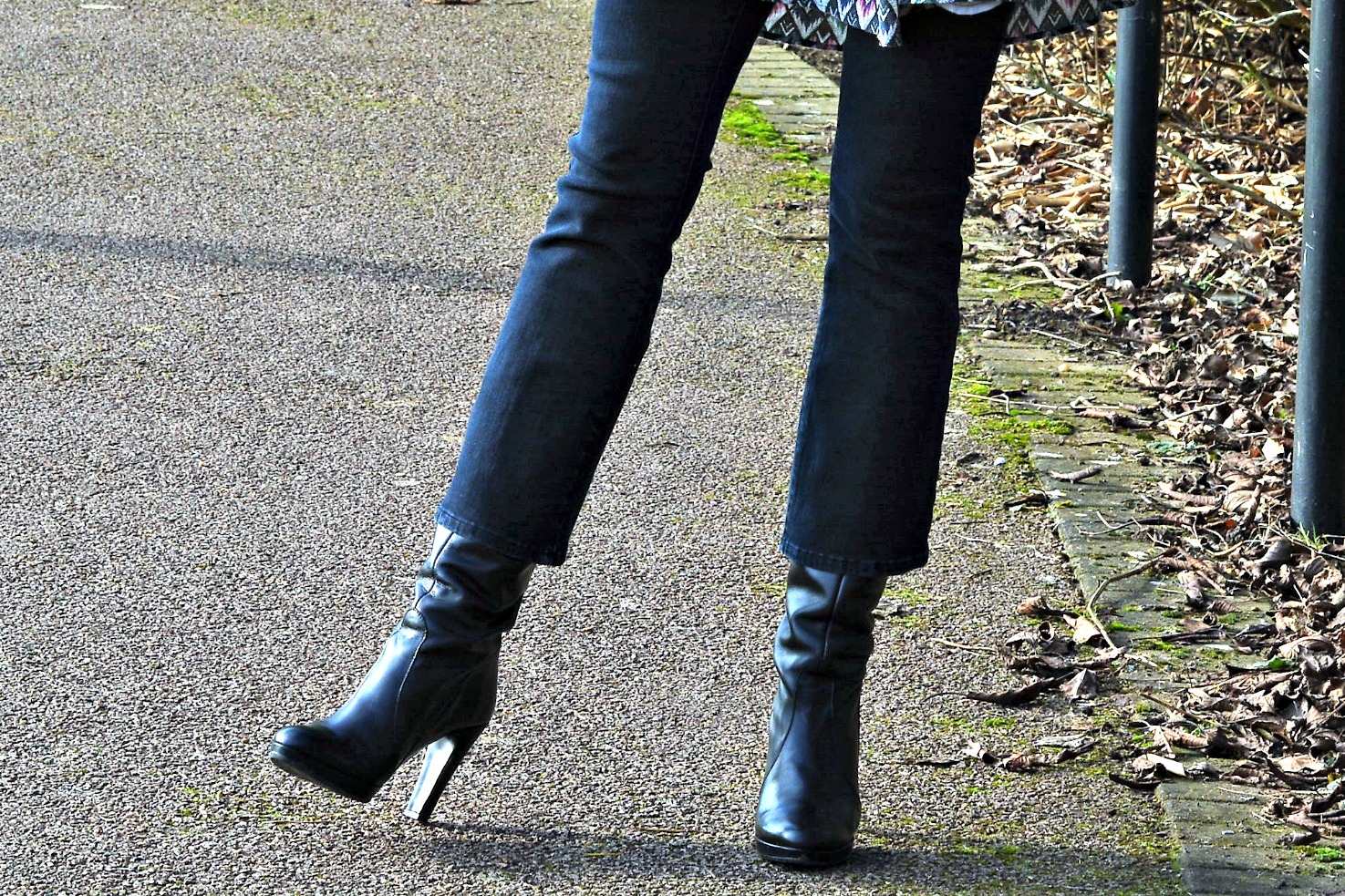 Shop Knee High Boots

My Picks of the Best Black, Green, Taupe, Tan & Metallic Leather Jackets

The dress I'm wearing over my cropped kick flares is Vintage Isabel Marant you can see how I've styled it differently here. My boots are from Ted & Muffy who happen to be having a sale now. You can see me wearing this pair another way here. Do you wear your knee-high boots underneath jeans too? It's a great way to get even more use out of them.
Bye for now, Mx