At 1m 72cm (5ft8″) I'm pretty average in height yet when I wear my J Brand Babe flares I feel positively Amazonian! This pair of jeans is my go-to when I don't know what to wear or am feeling frumpy because no matter what else I add to the outfit I inevitably feel amazing. To be precise, like a supermodel – Yes they are that powerful!
Dark denim is always best to hide any lumpy bits but it's the "skinny flare" that's the true secret to legs for days & a tight butt. They're incredibly tight, somehow magically pushing my butt up & in, yet as comfy as leggings  – well what I imagine leggings are like since I never wear them eek – Then from the knee they make a full on flare to the floor. You'll notice the jeans are super long, designed to deliberately hide your heels tricking the eye into believing you're far taller than you actually are. You can see in my shots how brilliantly this works, bloody genius if you ask me. Don't worry if you're not a fan of stilettos, a wedge or block heel looks just as sexy. See this outfit & also this one in my MJ wedge shoes.
Now, I've worn flares since… well since the 70's actually but none compare in comfort or fit to J Brand. And they offer more than just the Babe style I'm wearing today. There's Love Story, Maria, Martini & my other favourite Bette. Yes premium denim is expensive if you're used to buying your jeans say, from Topshop for example. However if like me you wear jeans to most occasions then cost per wear makes them excellent value. Imagine them with a sparkly top & you're out on a date, a cashmere jumper & you're out to lunch, a black blazer for a casual meeting, a slogan T-shirt & leather jacket for drinks with the girls. I could go on with infinite combinations off the top of my head because I've worn them with every conceivable combination, even a dress! Plus unlike many dark denim jeans this pair of mine haven't faded a jot, that's quality material for you. When you consider I've been wearing them regularly for about 6 years it's pretty impressive right?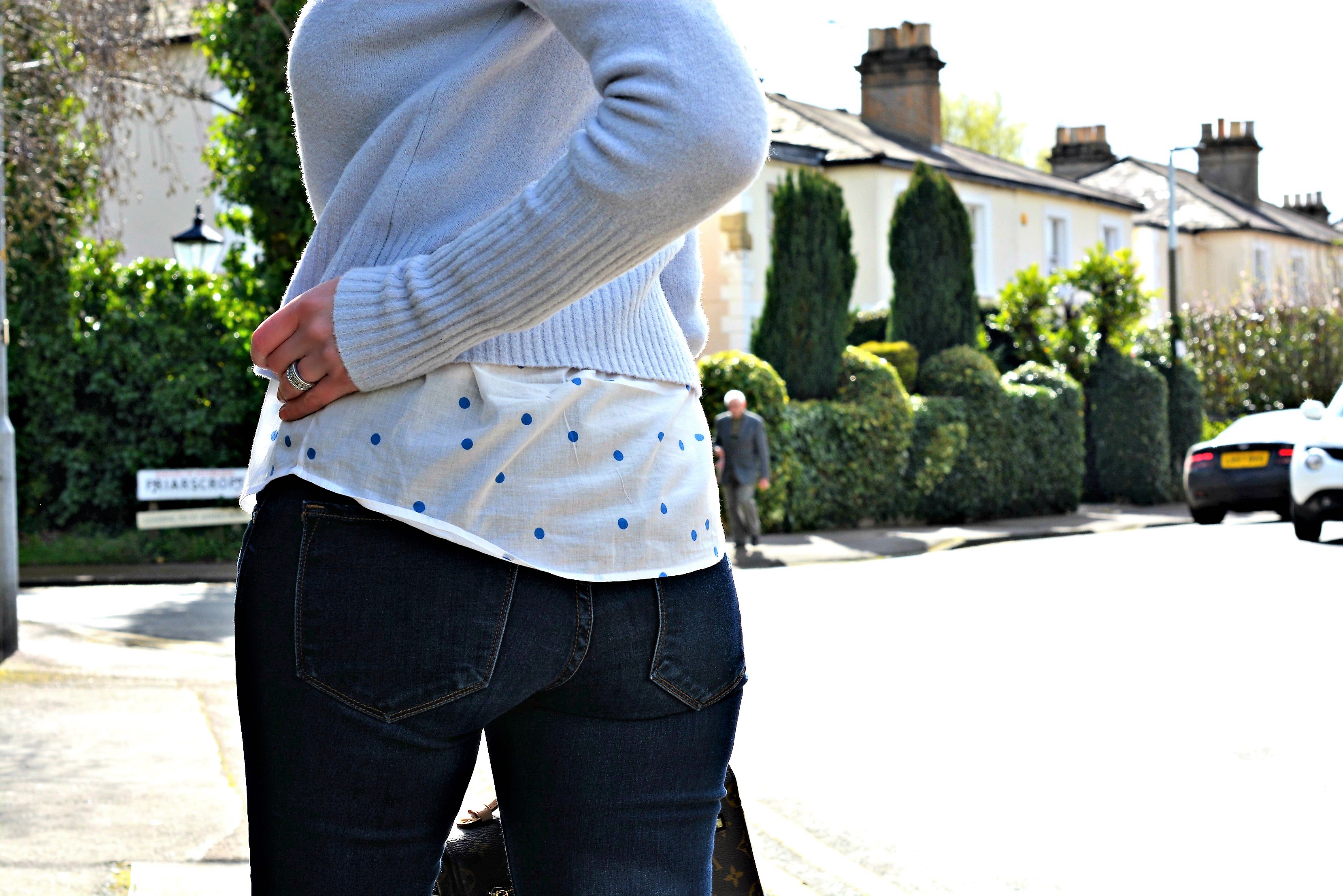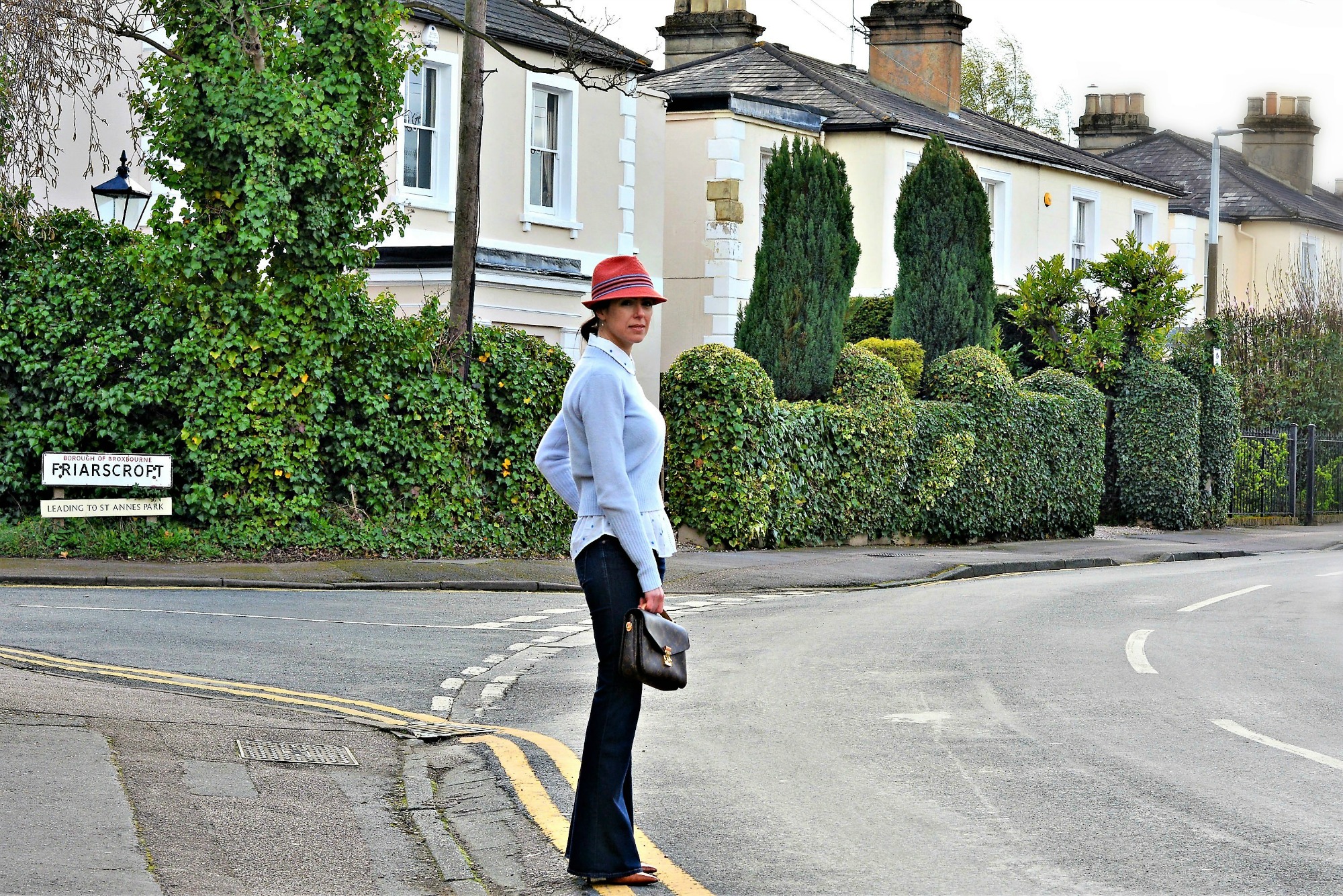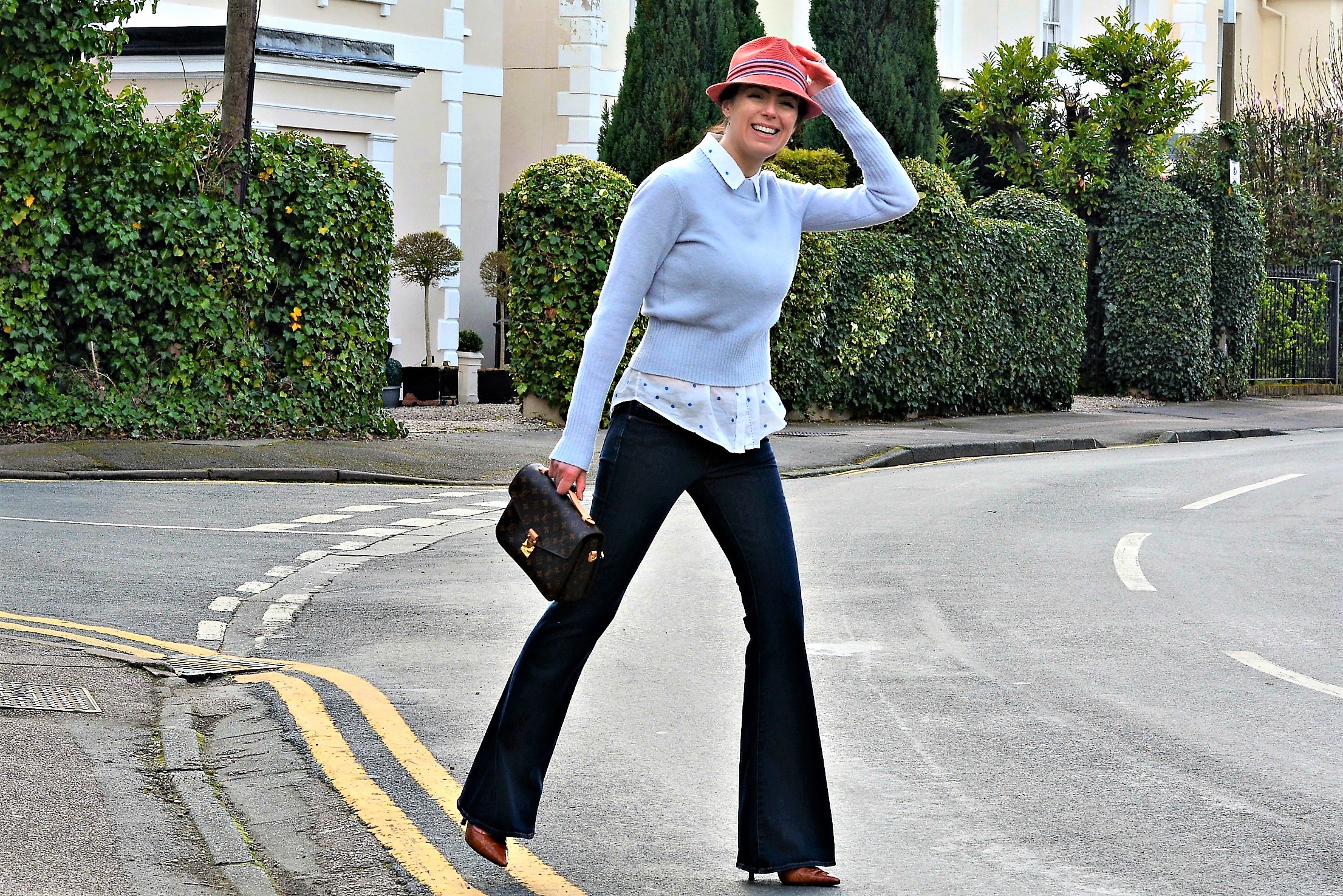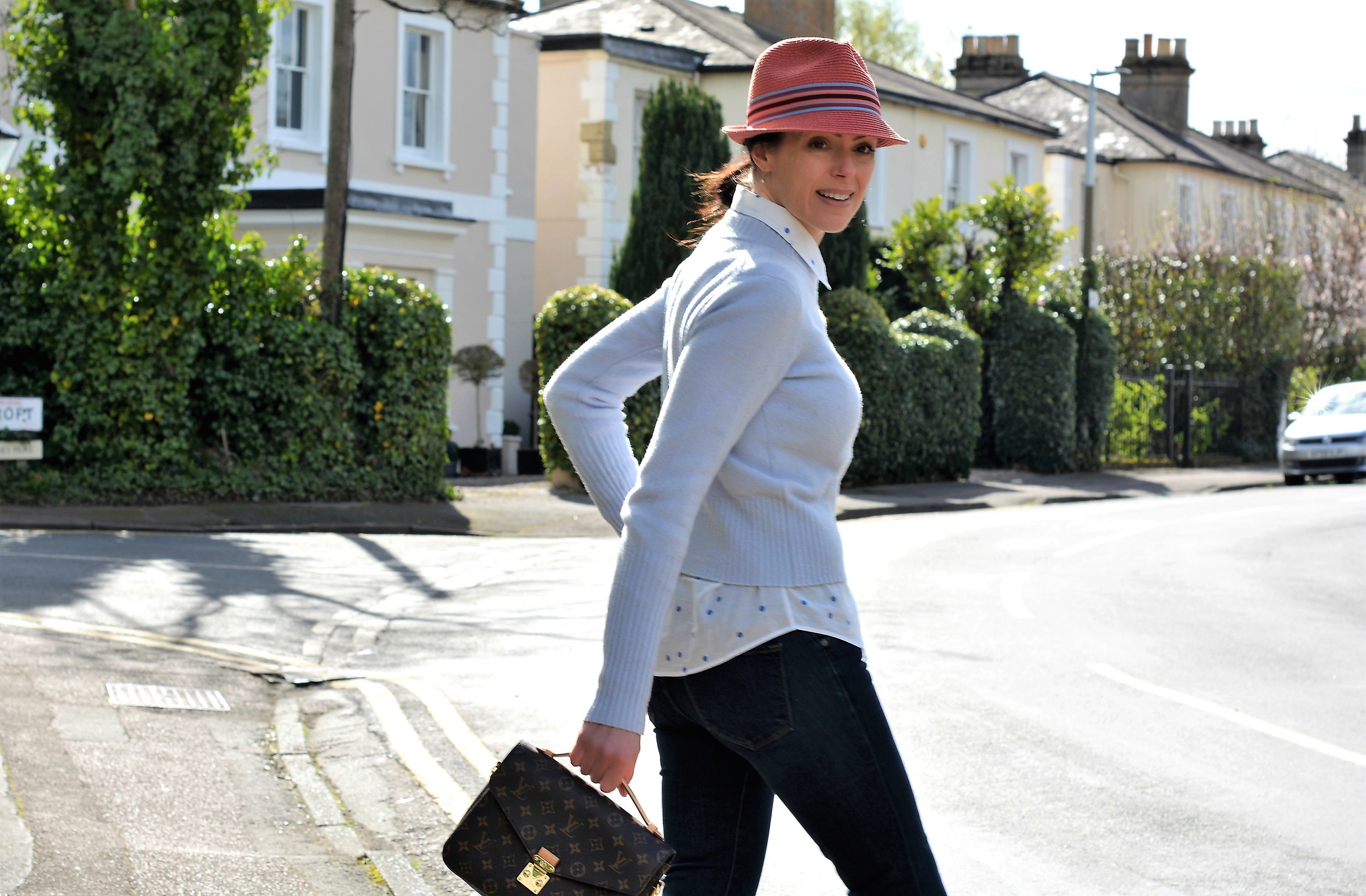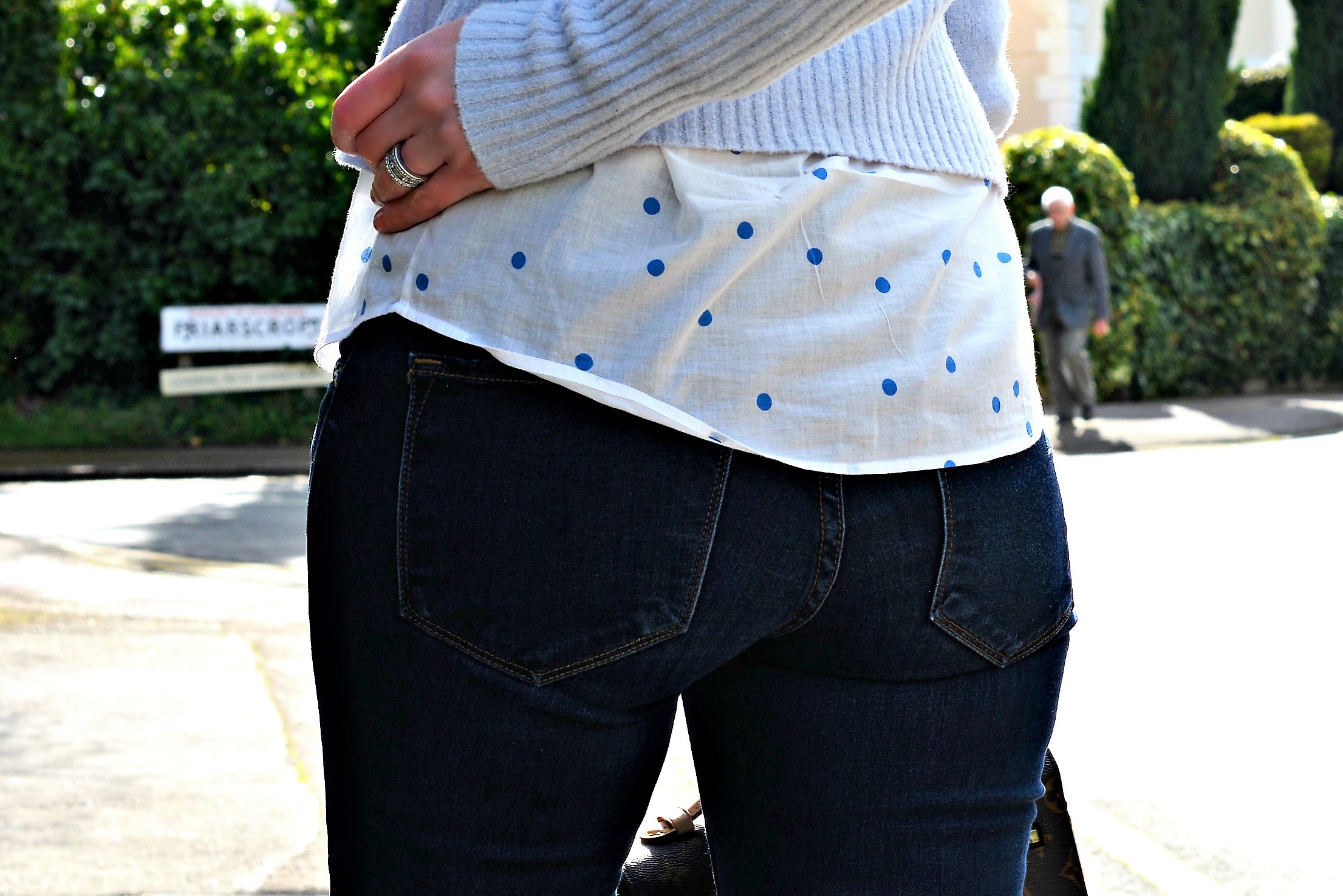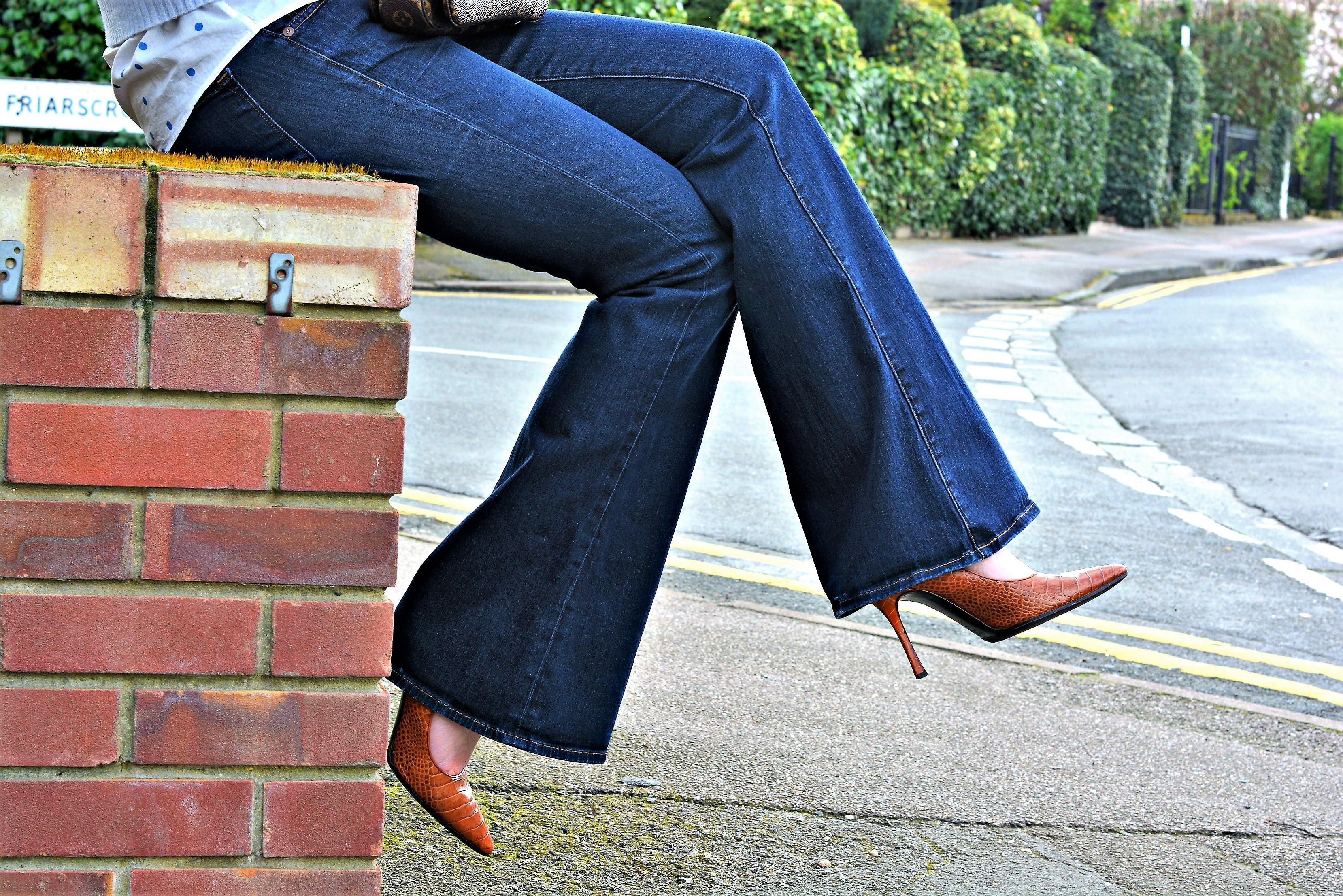 How to wear a hat for every day
Hats disguise all manner of issues when it comes to my hair VS the weather. Today it was that bastard wind causing havoc! This fabulous Trilby was another TkMaxx bargain I bought a few years ago. The hats are always pretty good there particularly for summer holidays, have a look at this wide-brimmed beauty I bought last year for Italy (N.B Remember to check Mens too) That's not to say hats are only for holidays, try wearing one for every day stuff as I have today & here. If you're not sure what to do with your hair simply tuck it behind your ears & leave it down. Alternatively a basic ponytail always looks chic otherwise do what I've done & loop your ponytail through the band creating a loose chignon at your nape. You may feel a little silly wearing a hat at first but trust me it's a great look, be brave, go for it!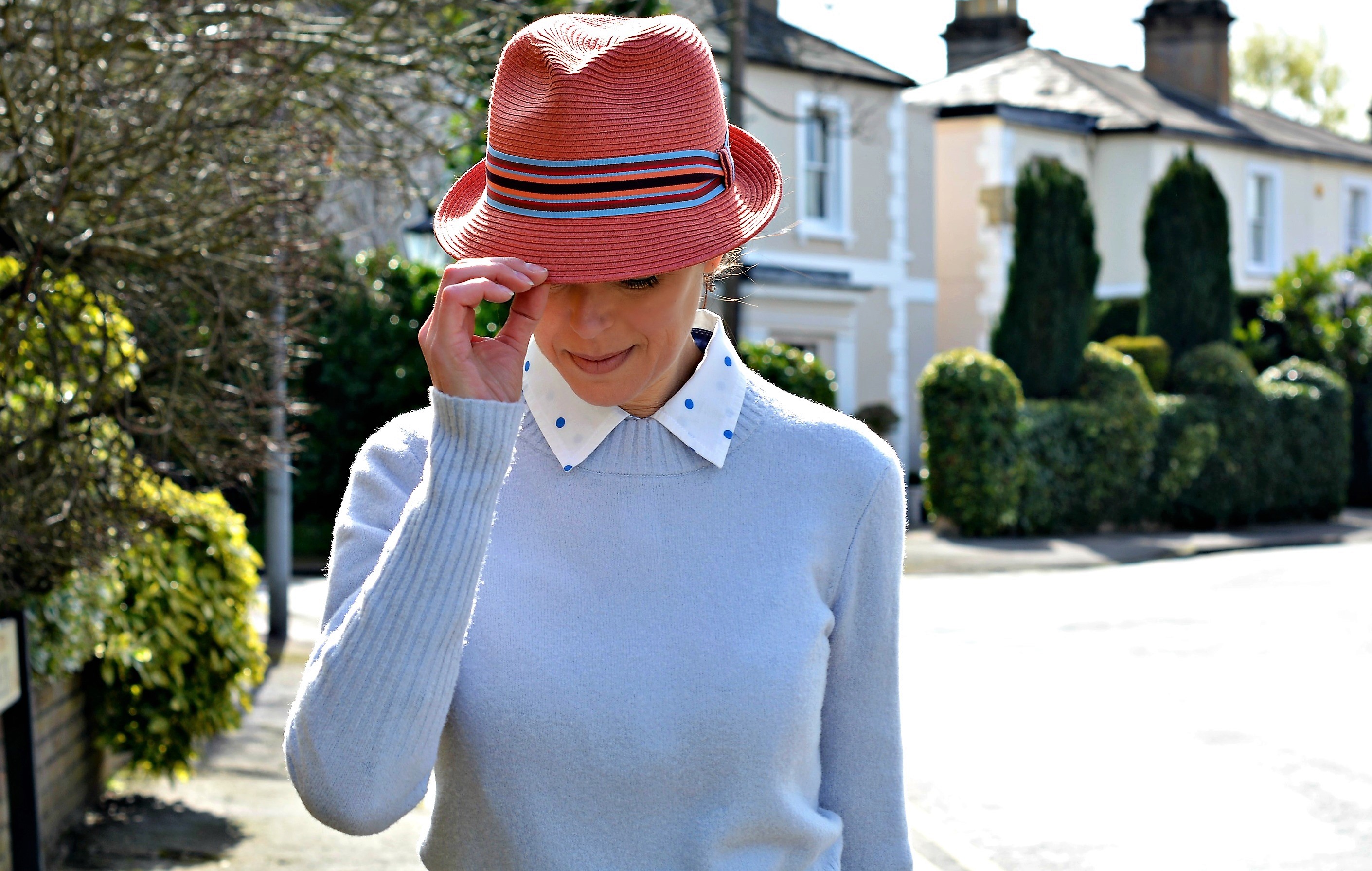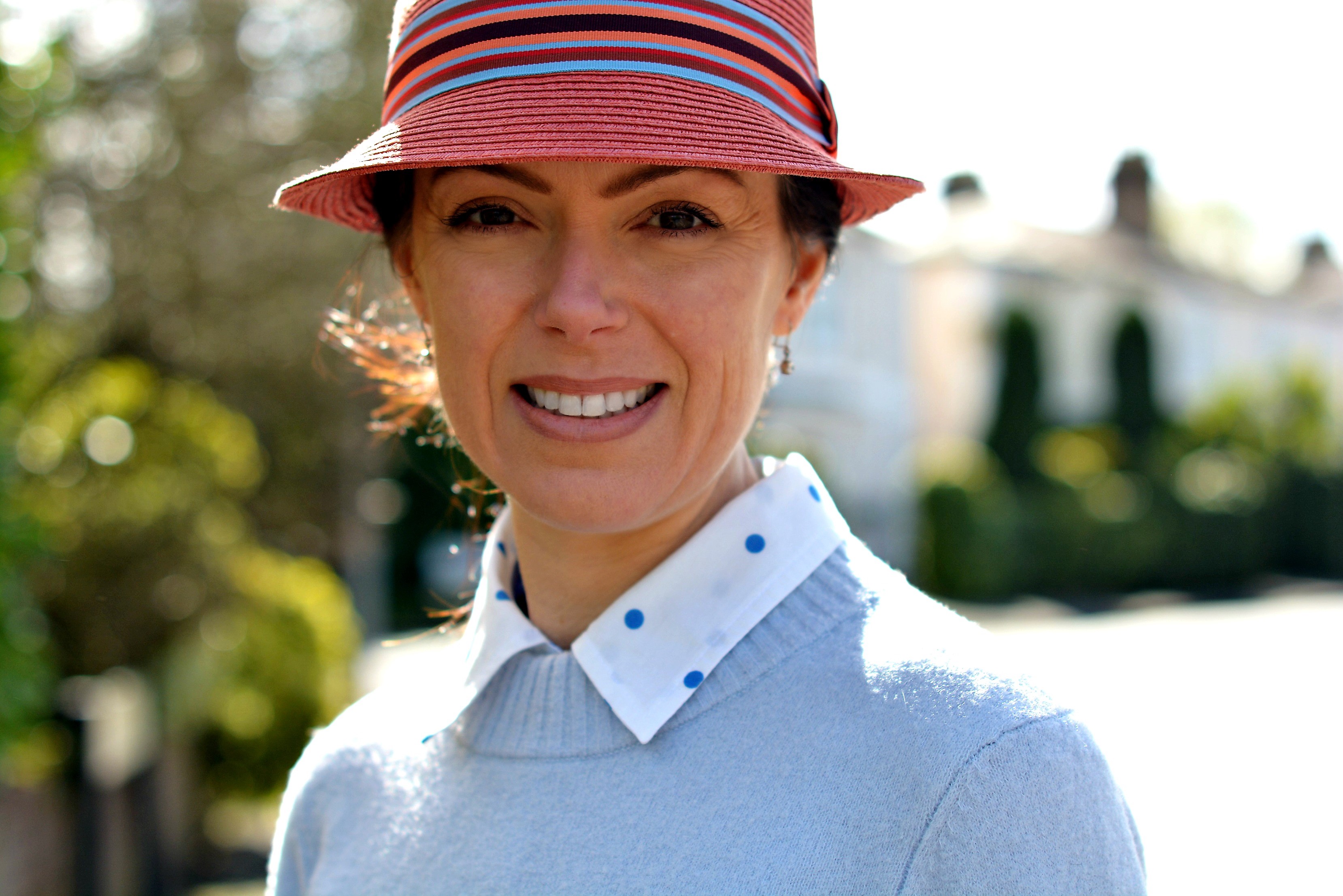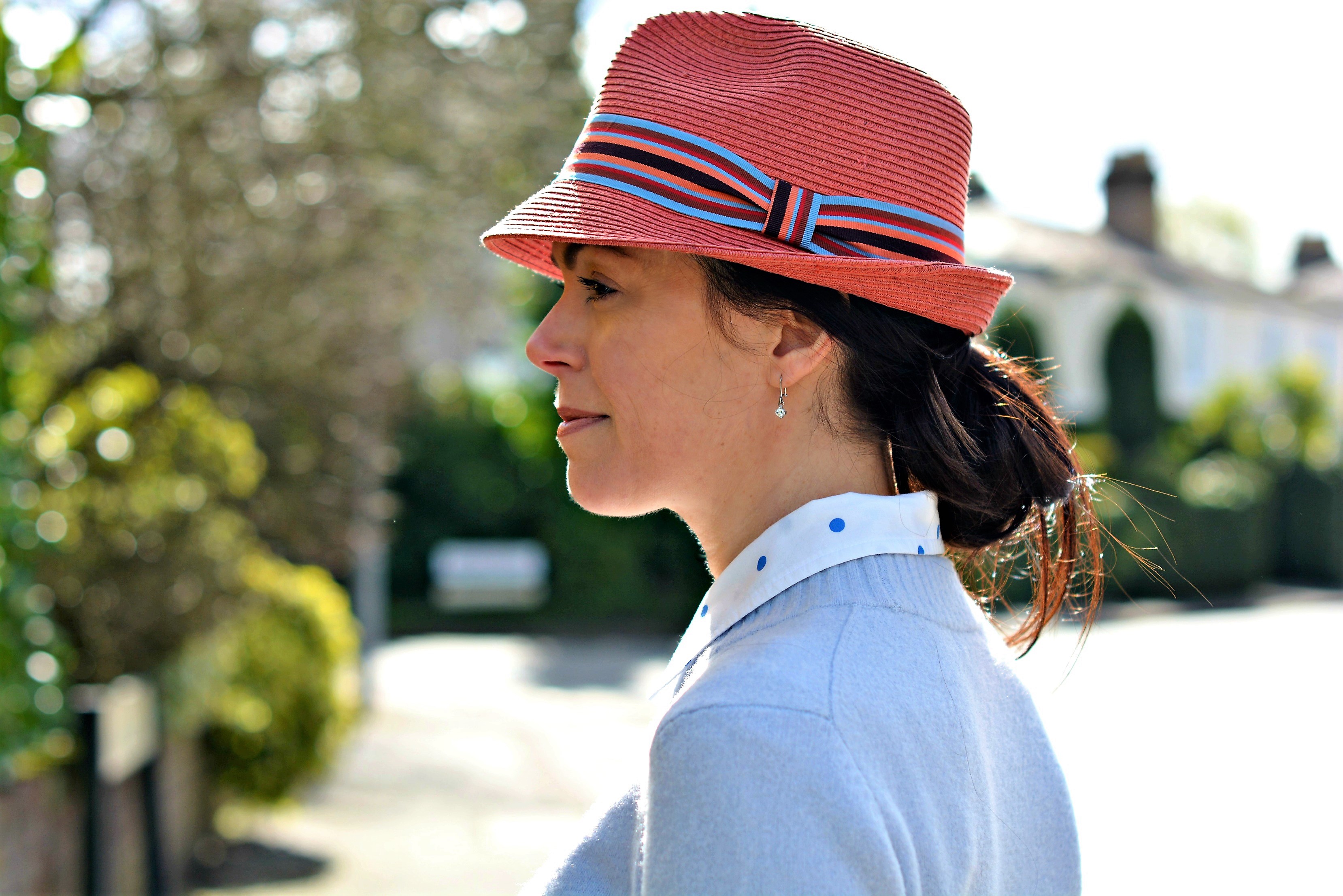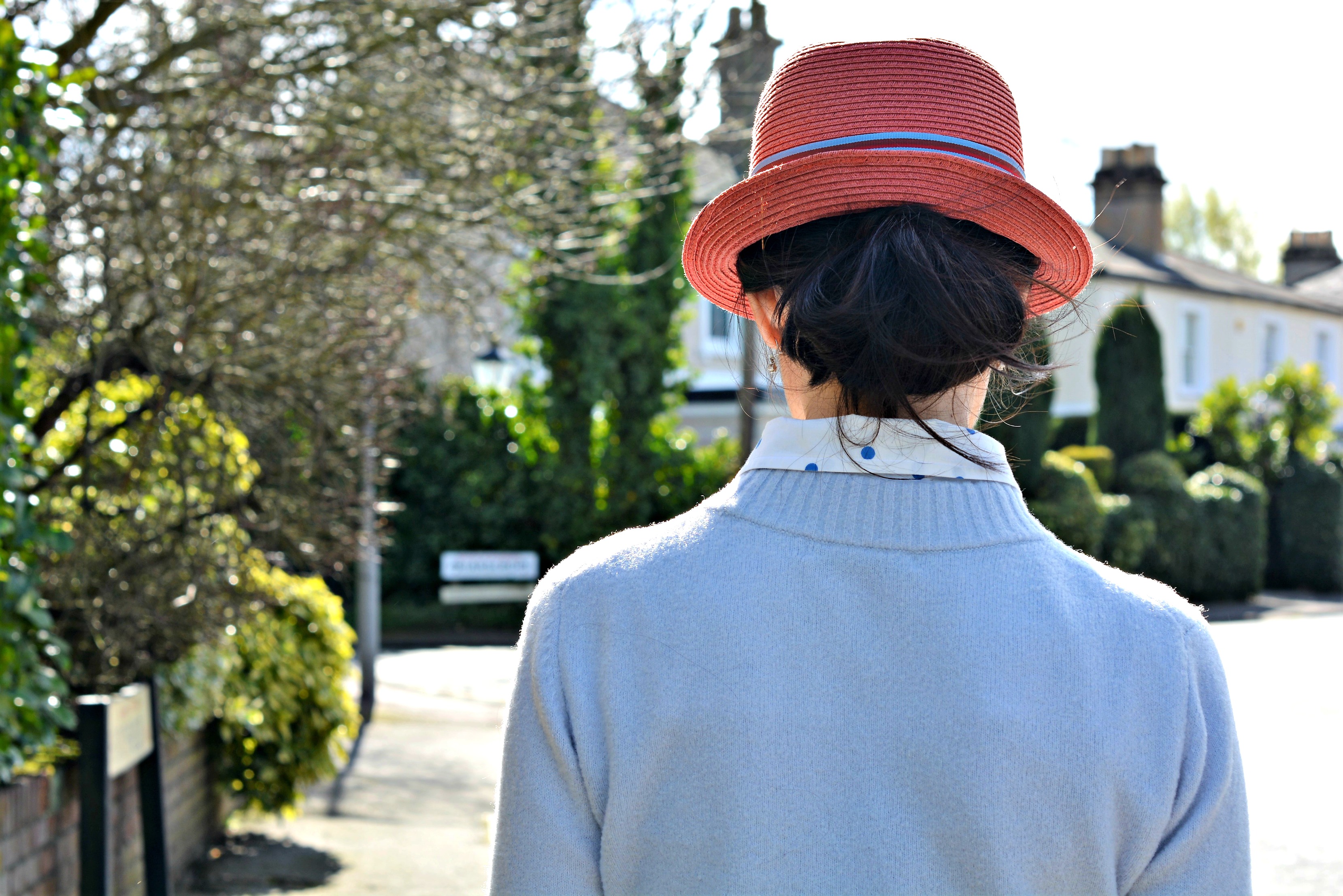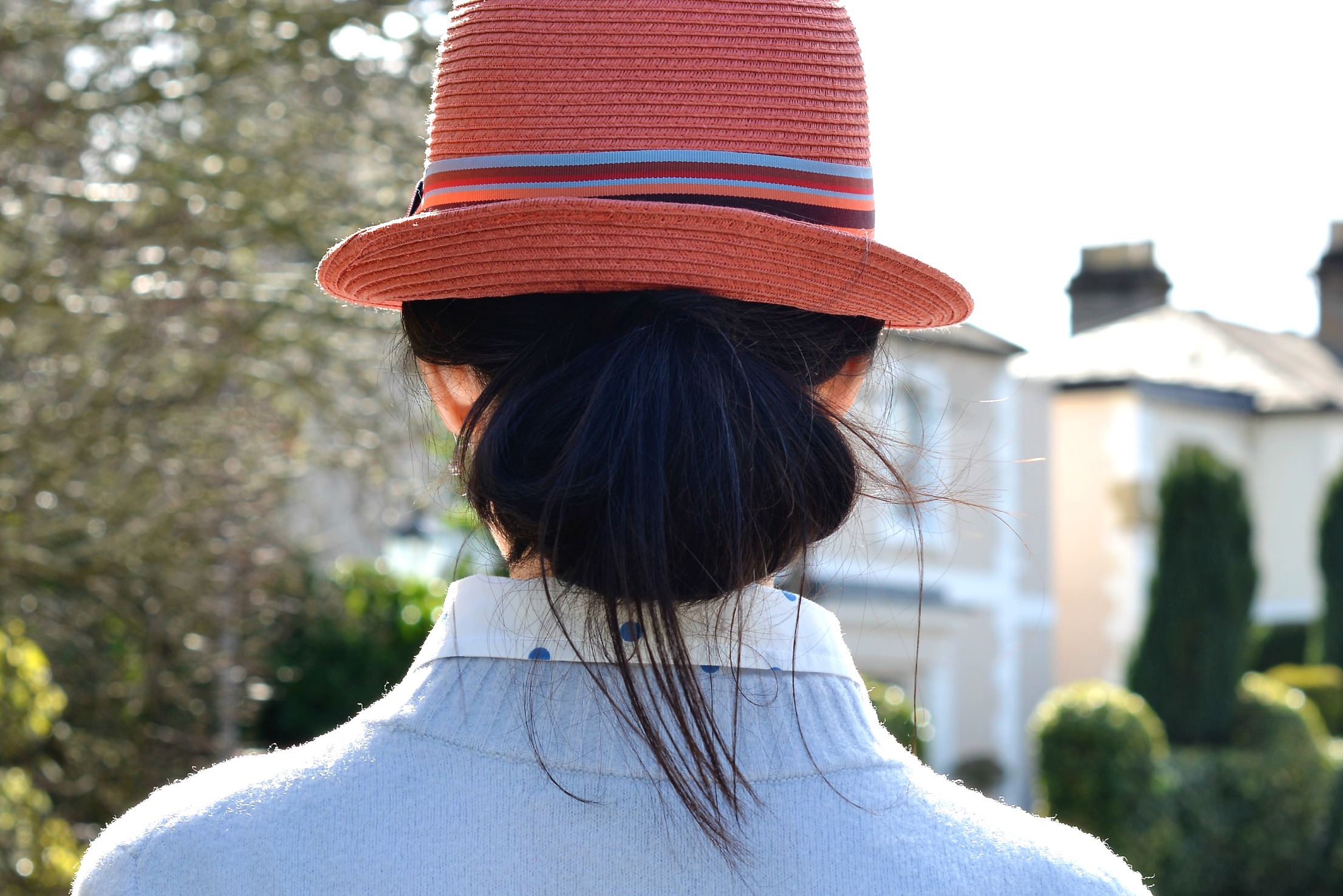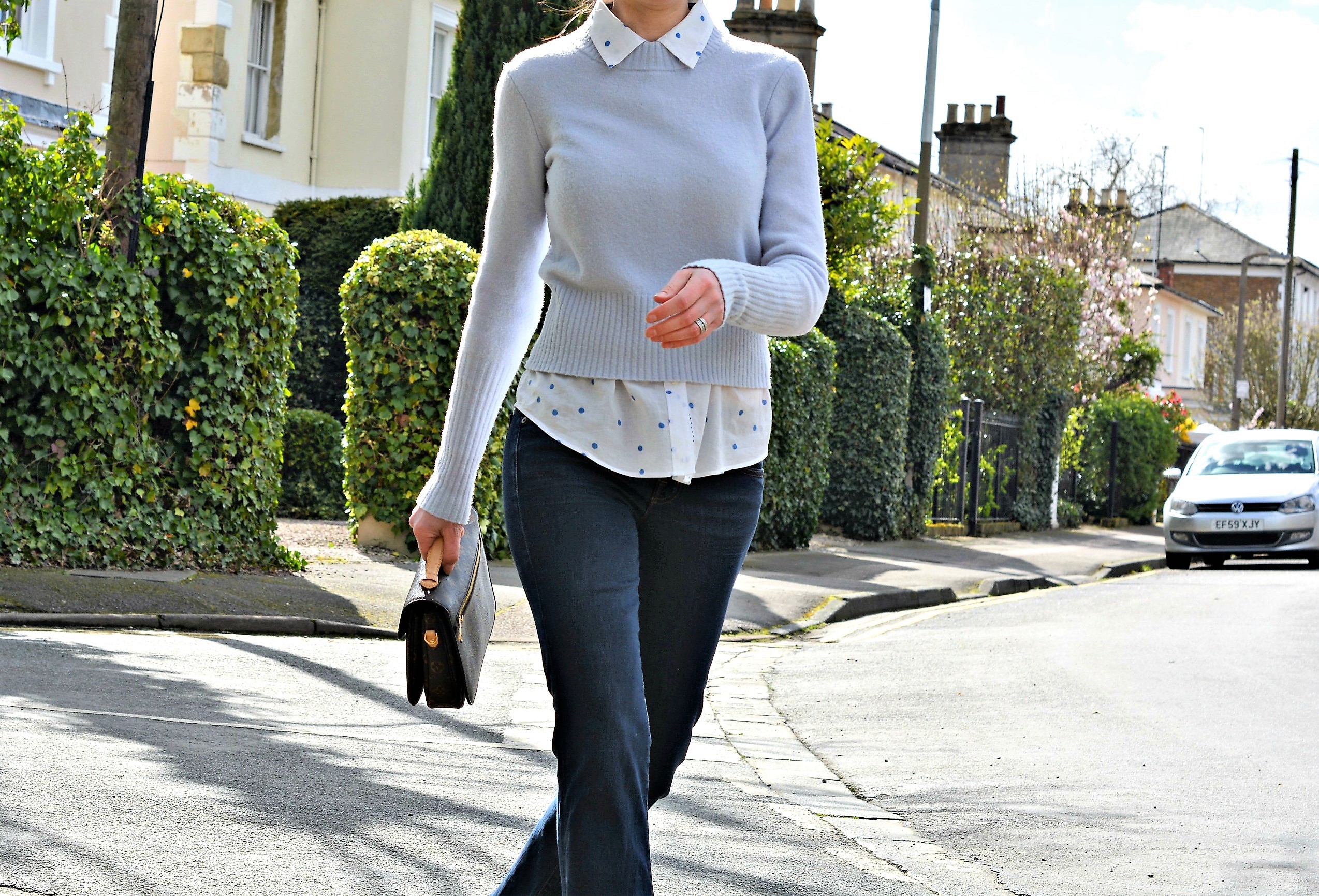 Shop the Look

Shop the Flares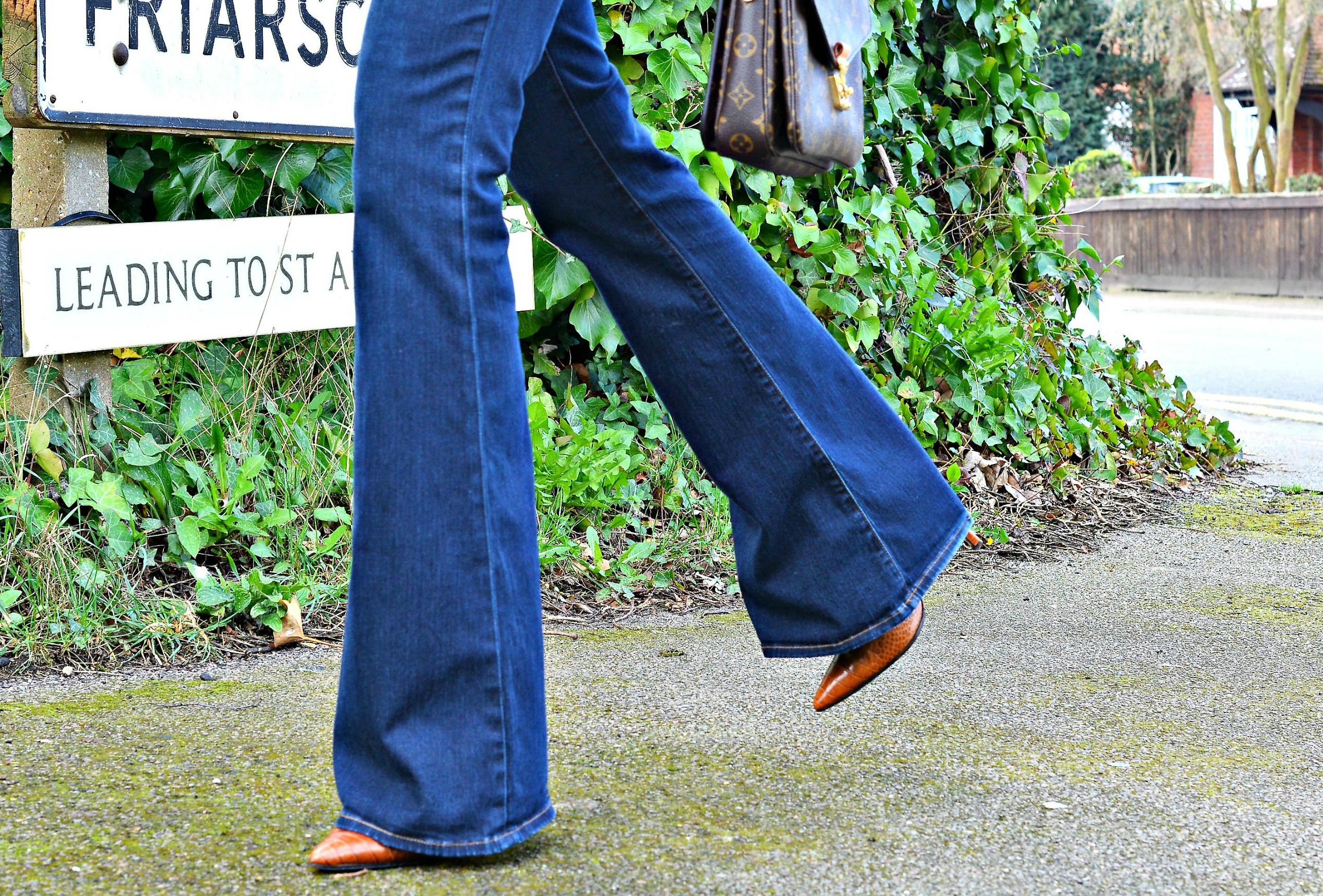 By the way for those who enjoyed this post about leather jacket colours AllSaints are having a sale on some of their iconic bikers including 2 reds. Use the code SPRING for an extra 30% off.
Bye for now, Mx