Every fashionista knows that a trench coat or Mac is a wardrobe staple & I'm no exception. But would you believe I have never owned one?… no not ever. Yep true story.
I've tried on dozens of the high street versions over the years however none have remotely tempted me. Of course there's always Burberry & like many I dreamed of buying one of their iconic designs but the exorbitant price is just way too extreme to justify. Don't get me wrong I do believe the Trench is a worthy investment but £1200? Hmm perhaps not so much…
Then I spotted this Marks and Spencer Trench & I was smitten! The quality of this coat is absolutely incredible so I really hope you can appreciate it from my pictures. I tried hard to show the beautiful stitching & capture tight shots of the metallic details. To say I'm impressed is the ultimate understatement. This particular Trench that Marks and Spencer do is top of the range however all of their Trench coats are manufactured from a special cotton blend material trade marked Stormwear that is water repellent & super durable. Therefore you're getting the same wonderful fabric at every price point including the lowest one of £39.50! Now I'm not here to push you to shop at M&S but I am here to tell you, if you're in the market for a Mac these are worth seriously considering. I promise you I will never be anything but honest in my opinion – infact brutally at times. So when I gush over something it's genuine enthusiasm & that's the truth. I bloody love this coat! It's a perfect fit at size 10, usually I'm a 12 in coats for monkey arm length if nothing else so I'd say it comes up slightly large but then again M&S often do, so keep that in mind. Now take a look through & we'll chat some more about the rest of the outfit further down…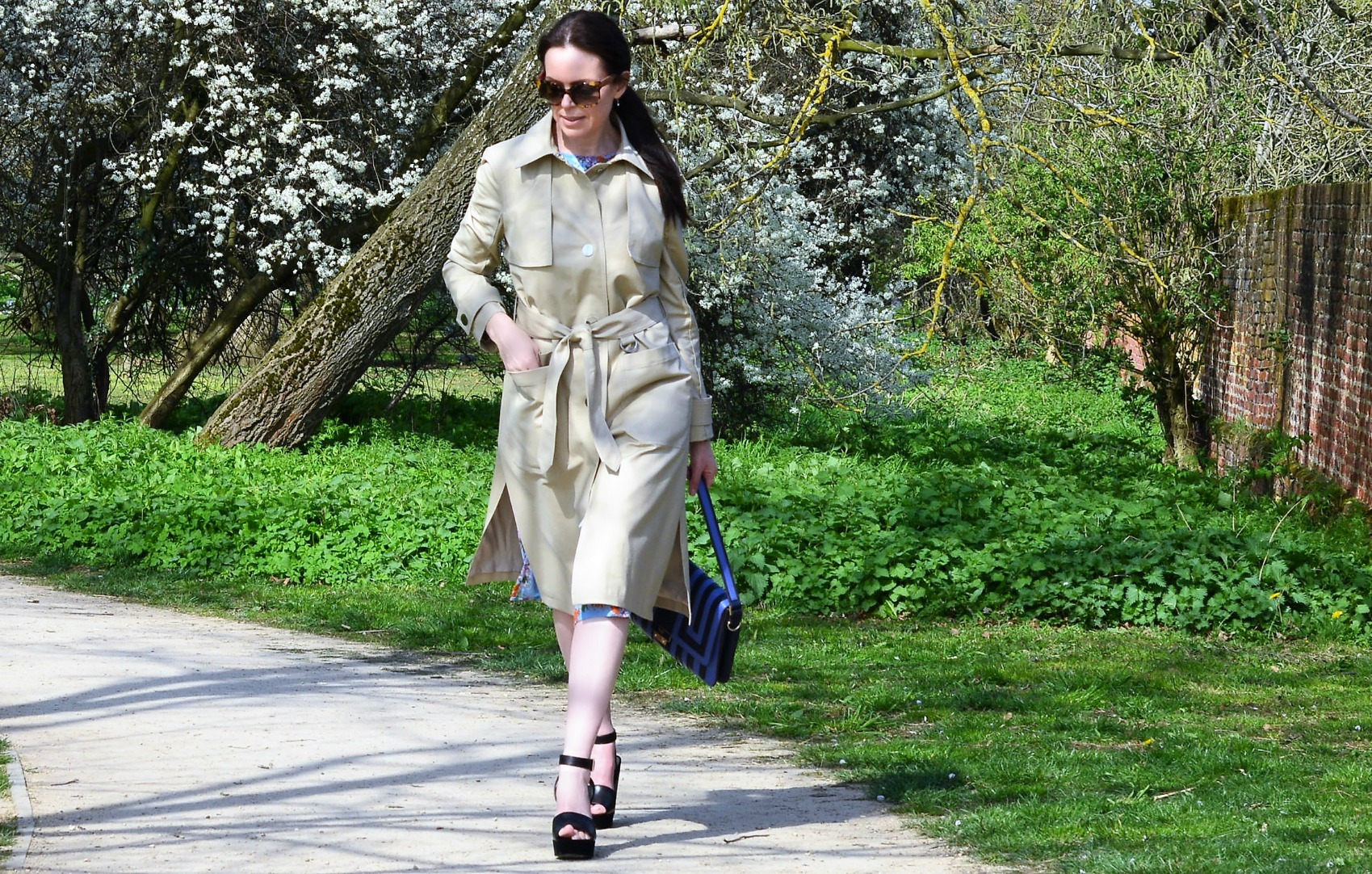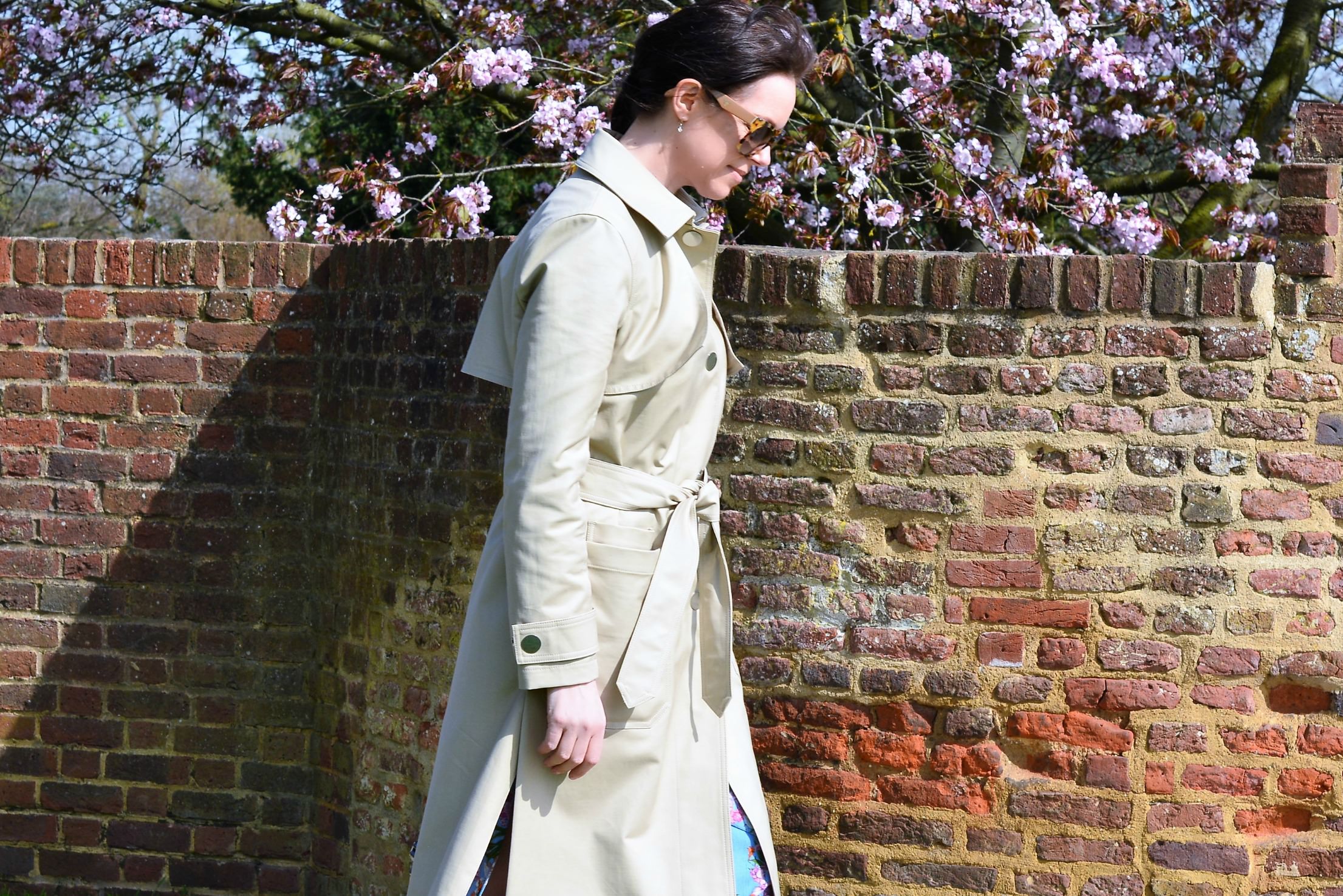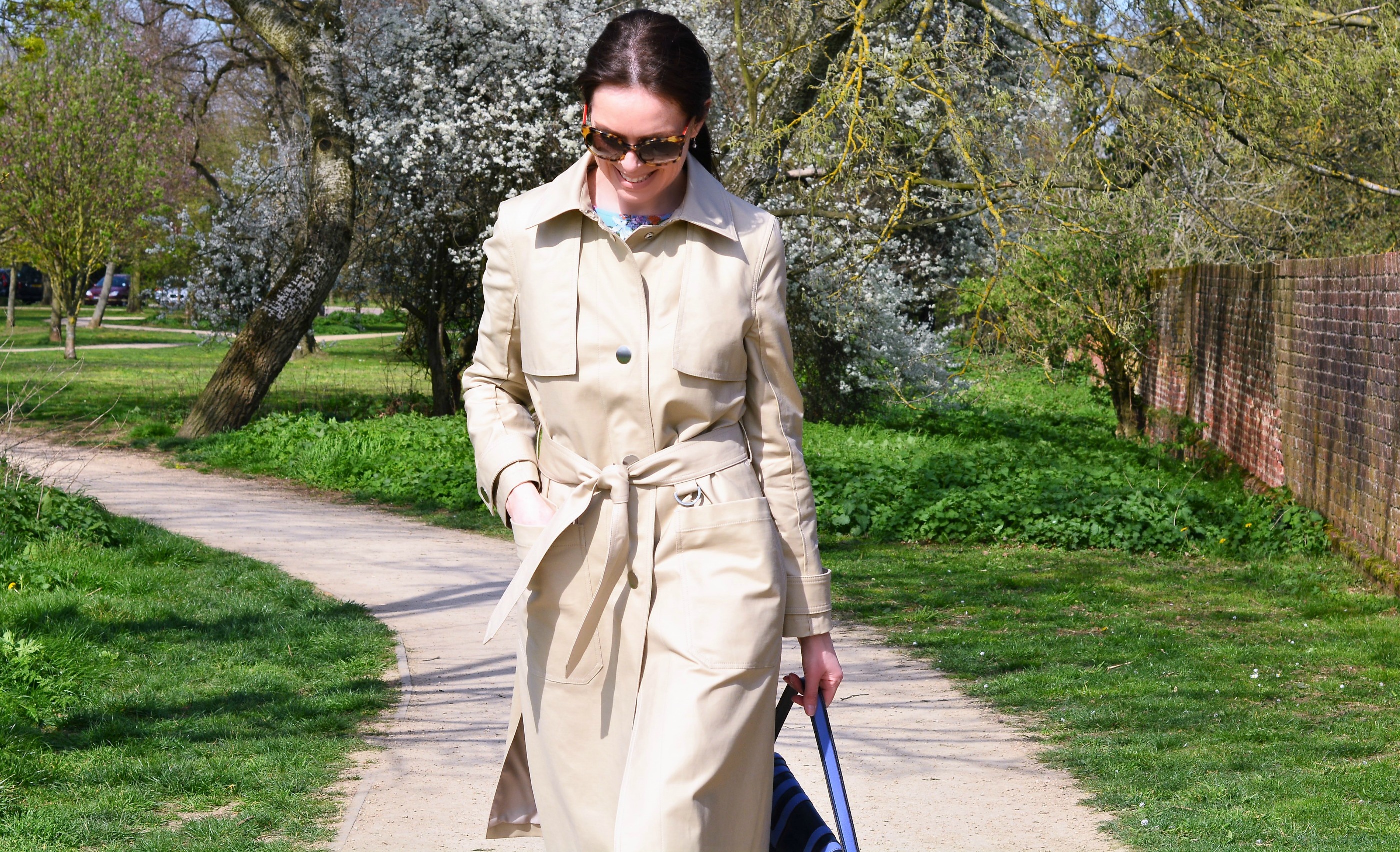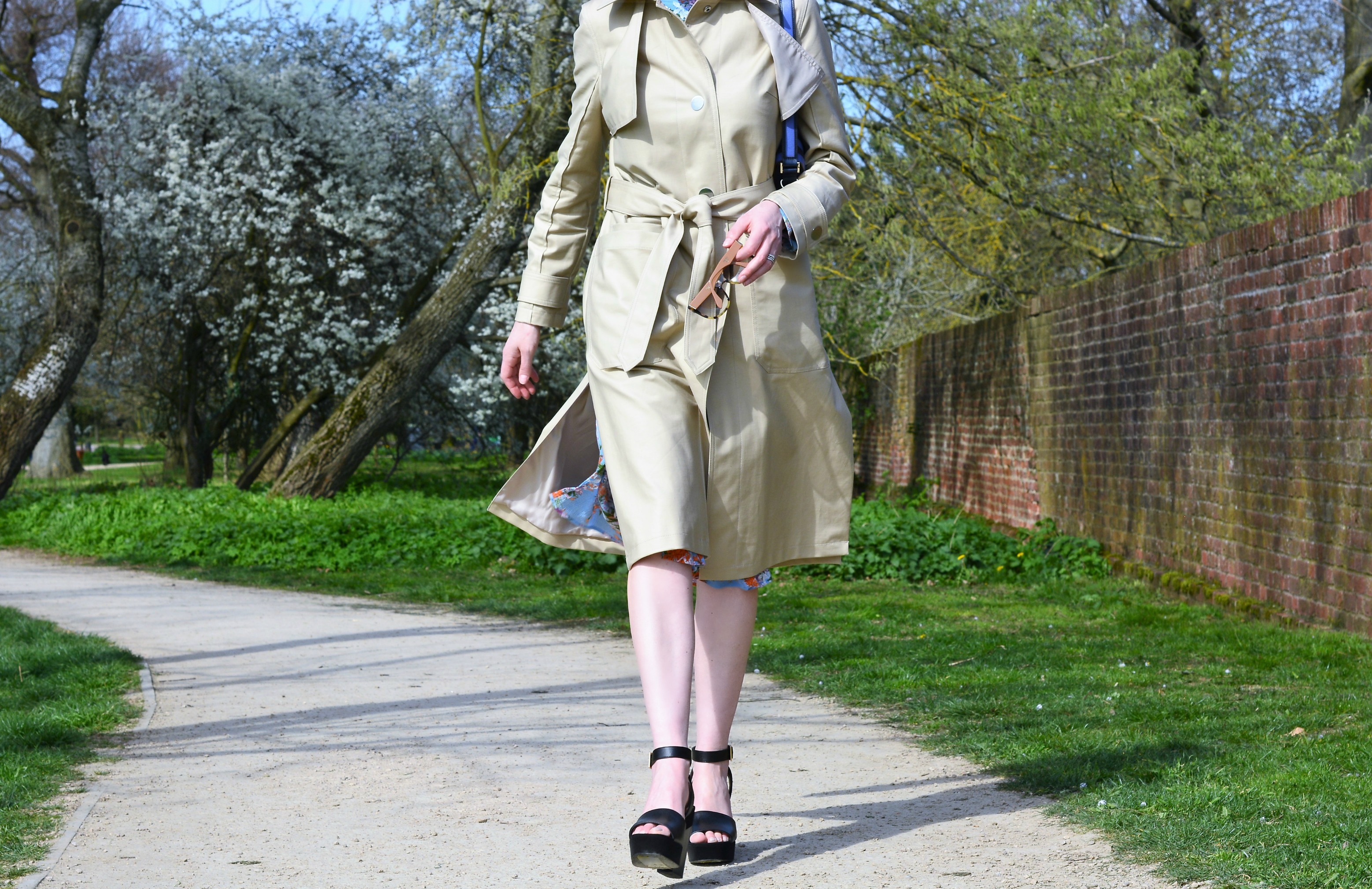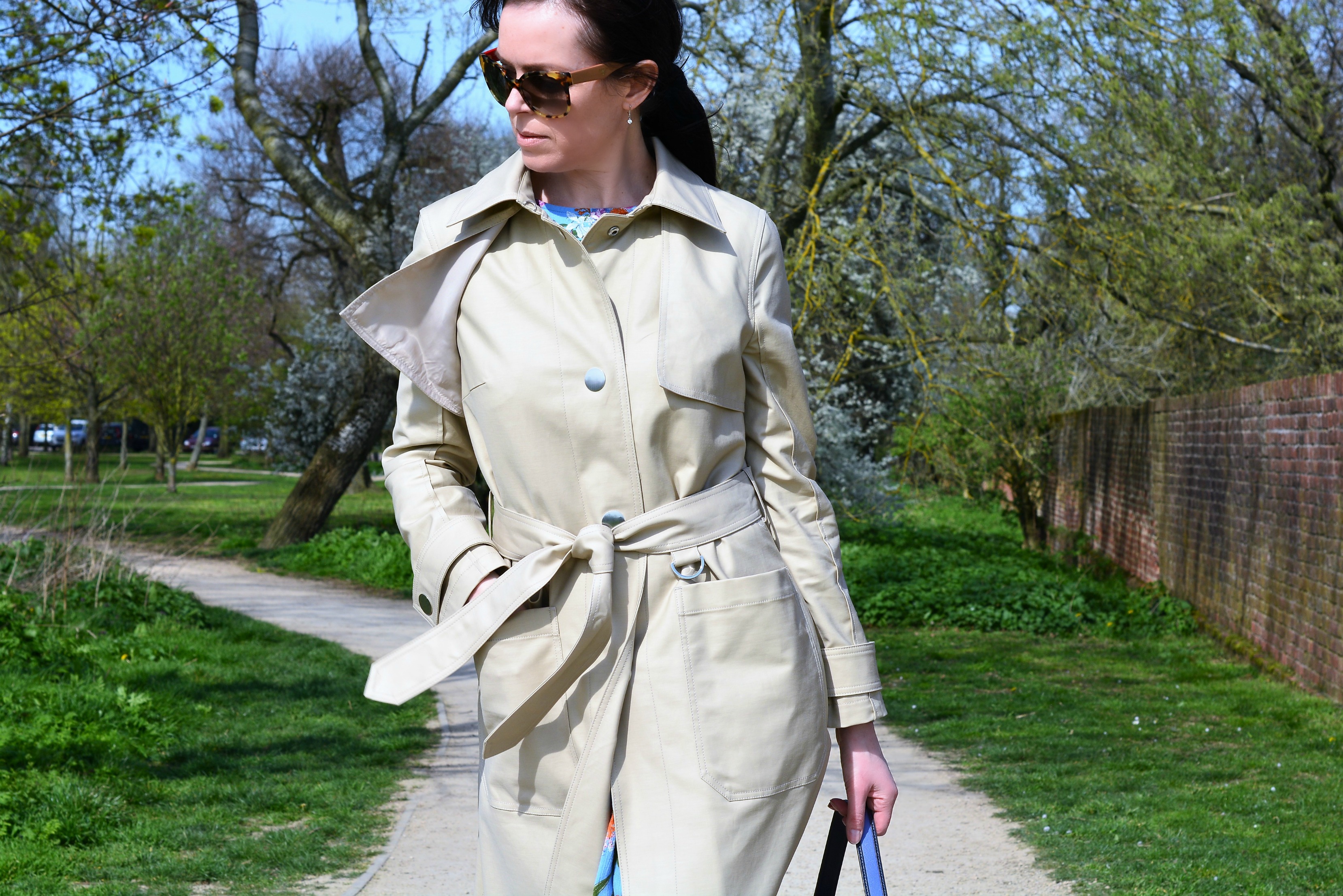 There is a wonderful range of colours this year which are all absolutely divine! I'm sure you'll agree it's simply a matter of choosing the shade that best suits your skin tone. I almost got the baby blue but decided on sand simply because I already have so much blue in my wardrobe. I felt this light neutral would be the most versatile although the khaki would do equally well, especially against black skin.
Everything you need in a Trench Coat
These are the other Trench coats M&S has on offer, including a plus size version although that is only online. There is also a petite for those of you with small frames who don't want to be swamped by the coat. I've had a close up look at all of them & can report the quality is superb even on the lower priced ones. I also love the variety of buttons, particularly the more traditional tortoiseshell.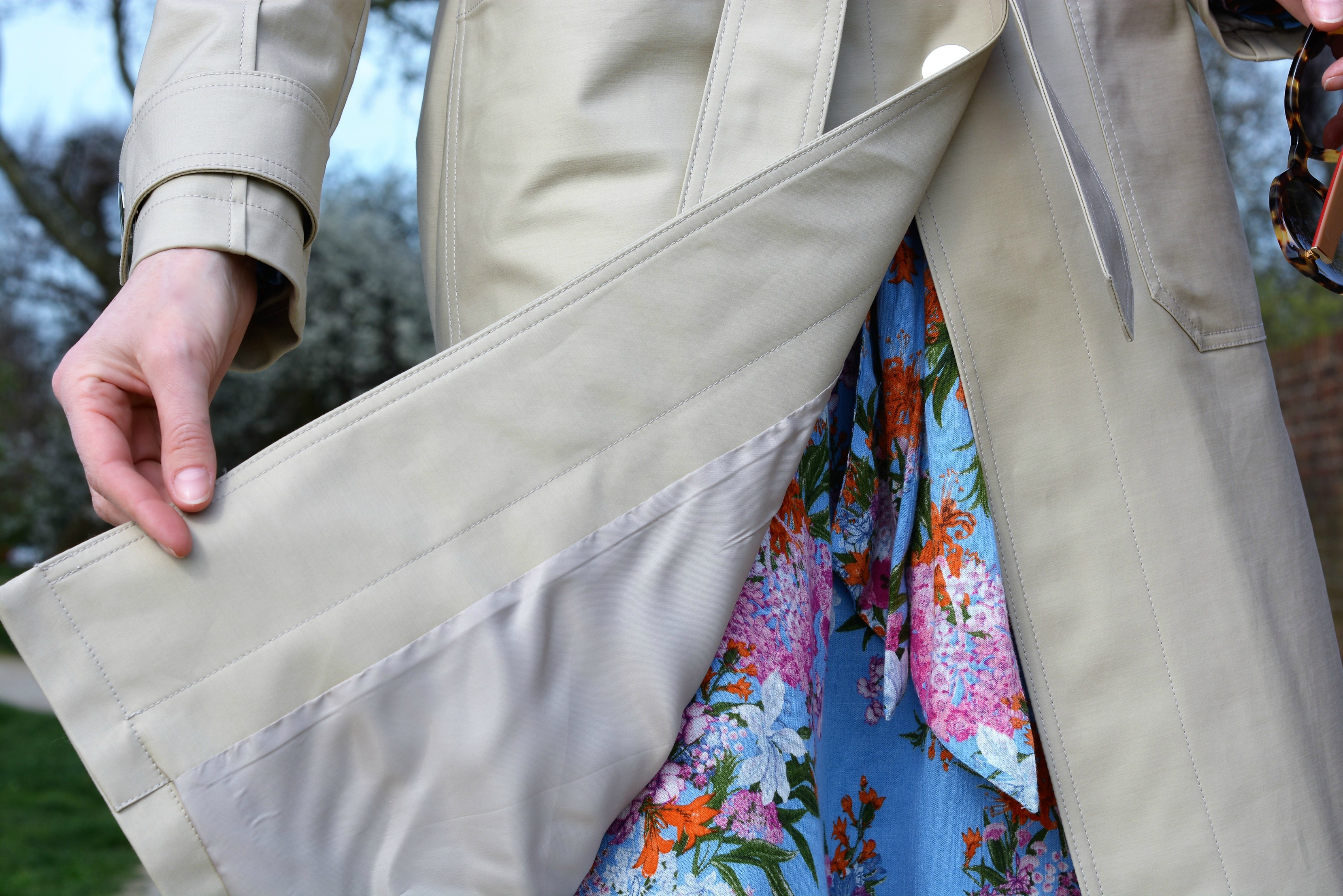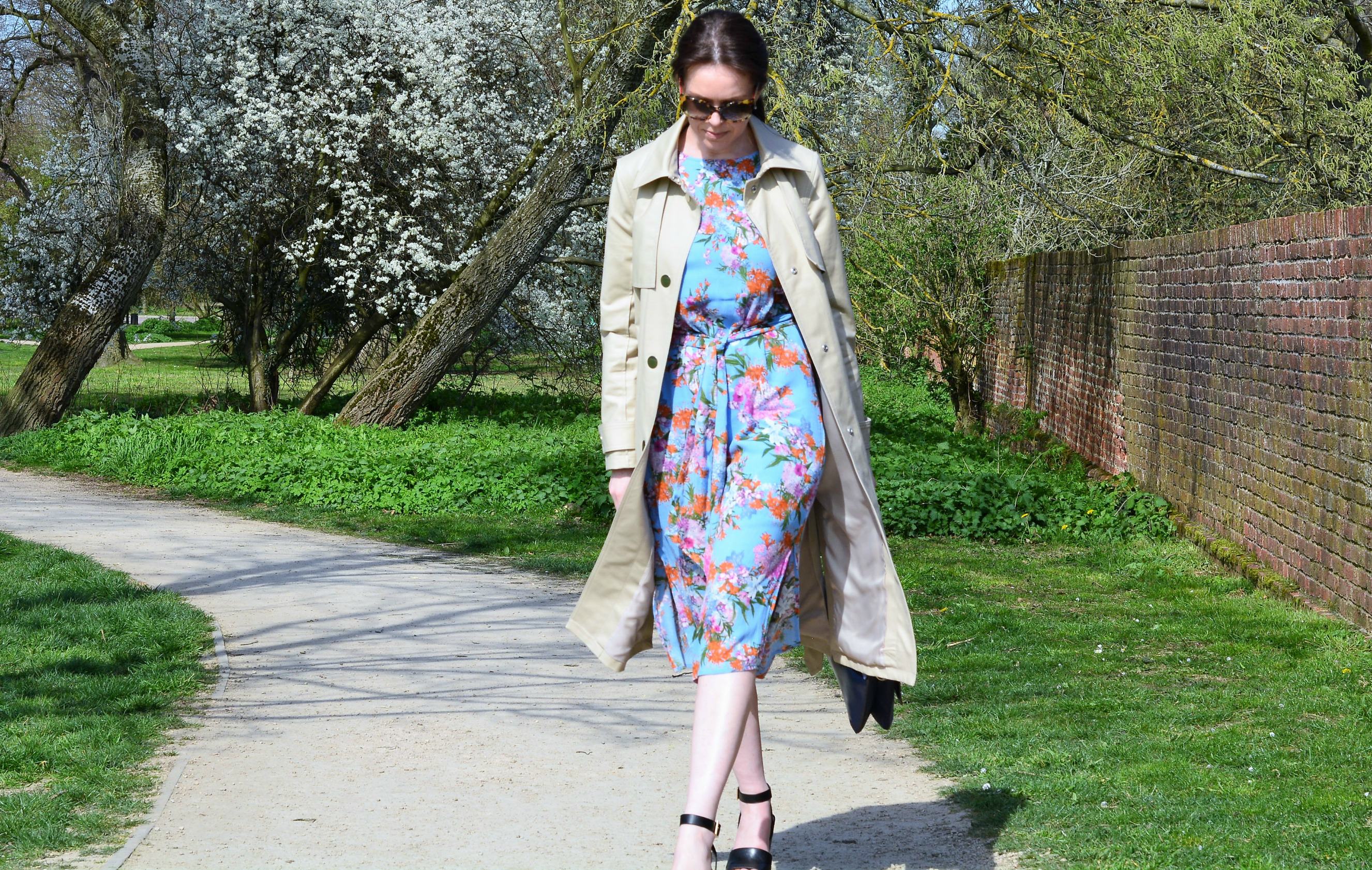 Shop this Outfit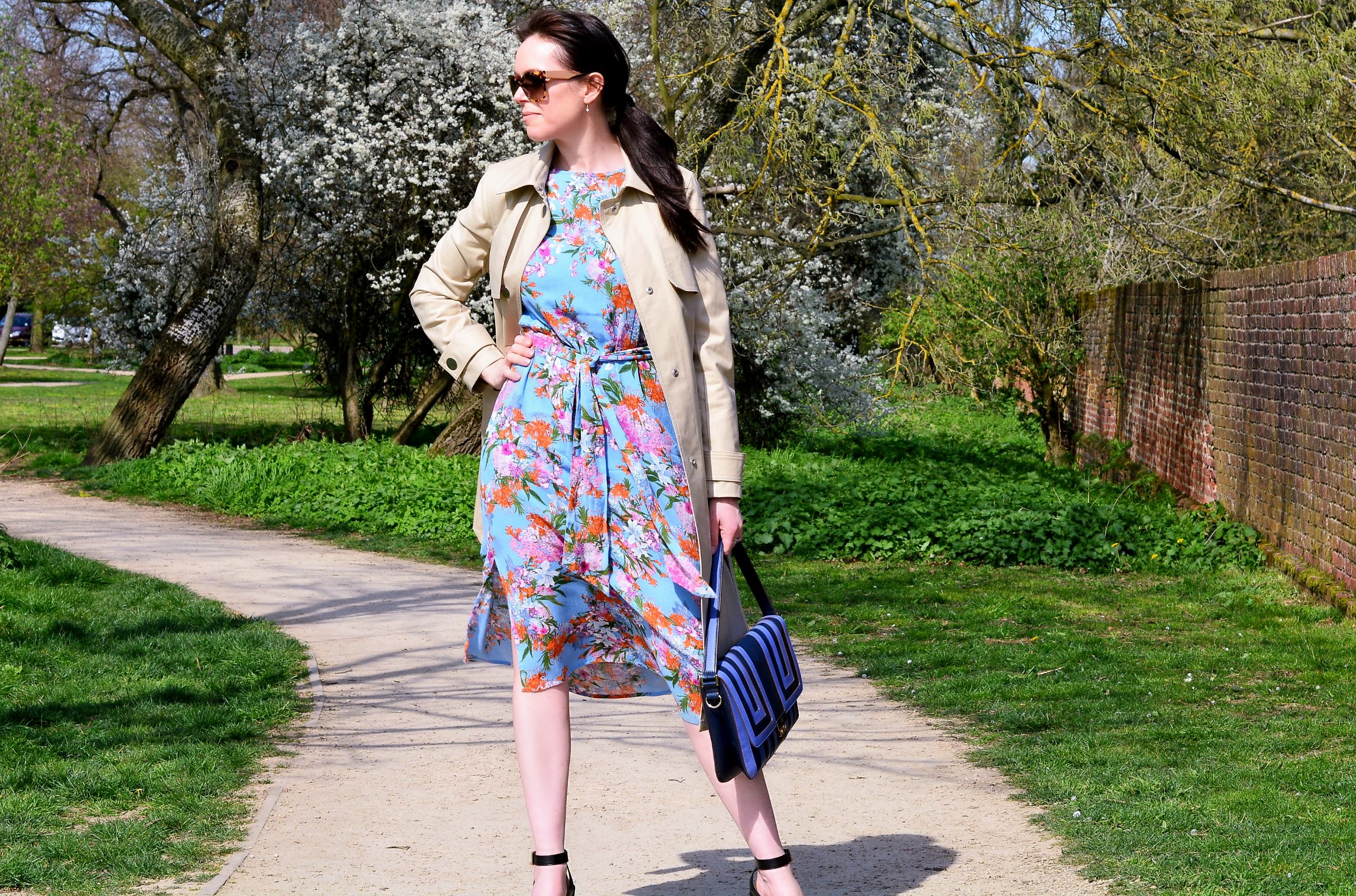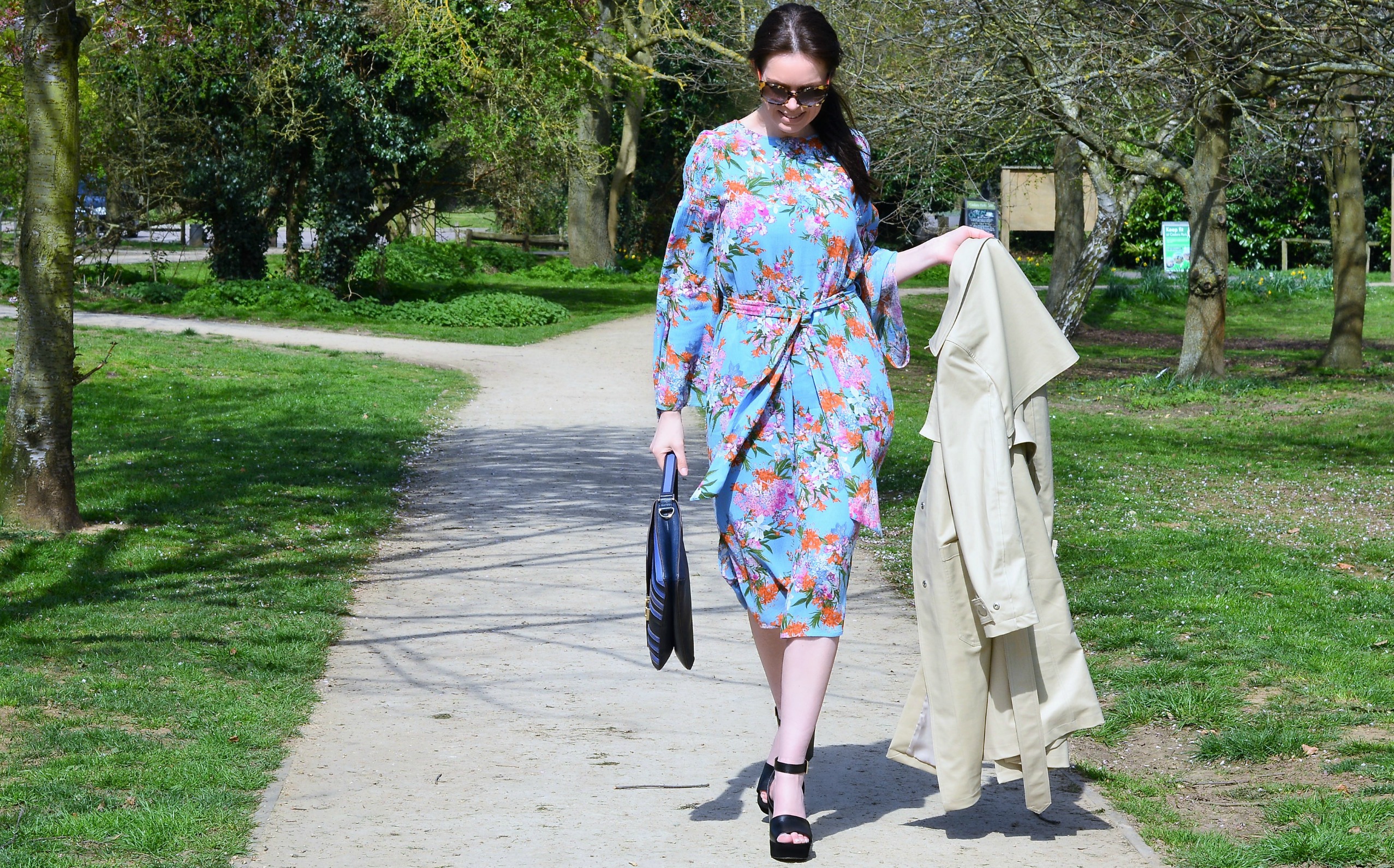 What to wear under your Trench
You will rarely see a floral dress underneath a Trench & I have no idea why that is. Usually women wear trousers or jeans with them. Personally I think the Trench makes an ideal transitional jacket for Spring or Autumn so why not throw it over a dress? I suppose traditionally it's more a workwear coat yet this one is so refined that it doesn't look out of place paired with a floral dress. Of course It'll also look incredible with my Winser London trousers yet for a less formal style this pretty dress is perfect. Besides I'm a bit fed up with trousers & jeans right now aren't you? Sure my legs are so white they're almost blue but I don't care I want them OUT!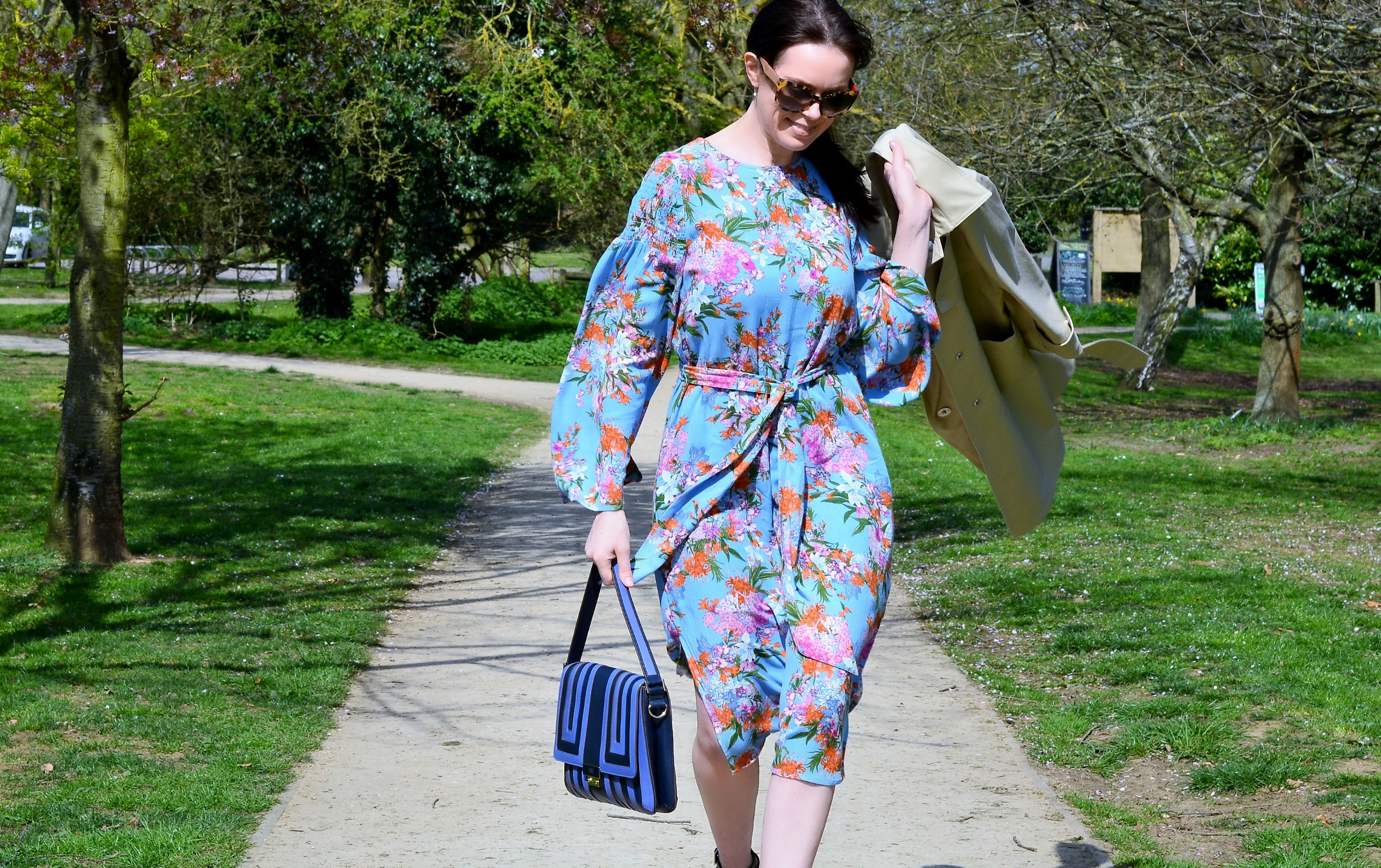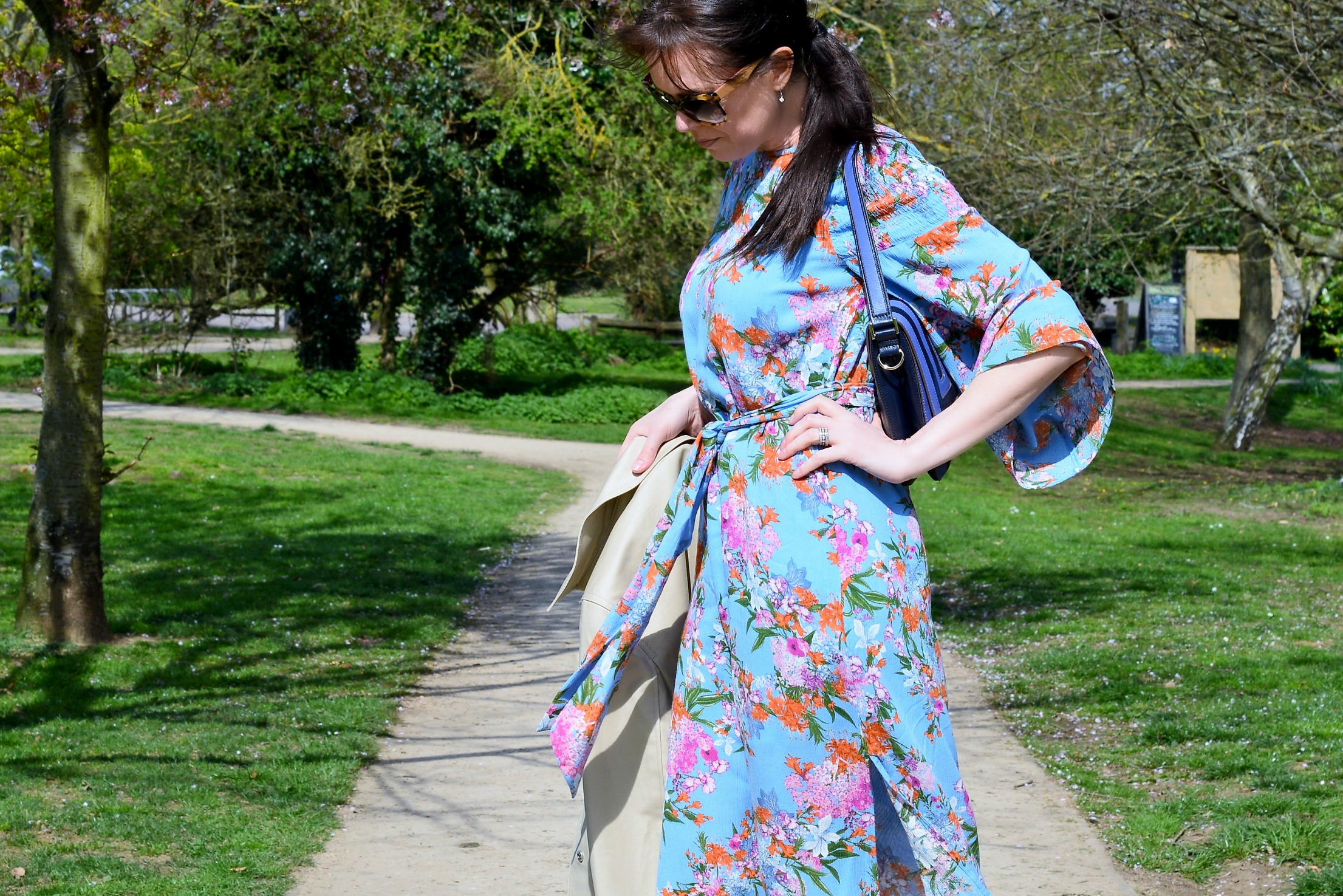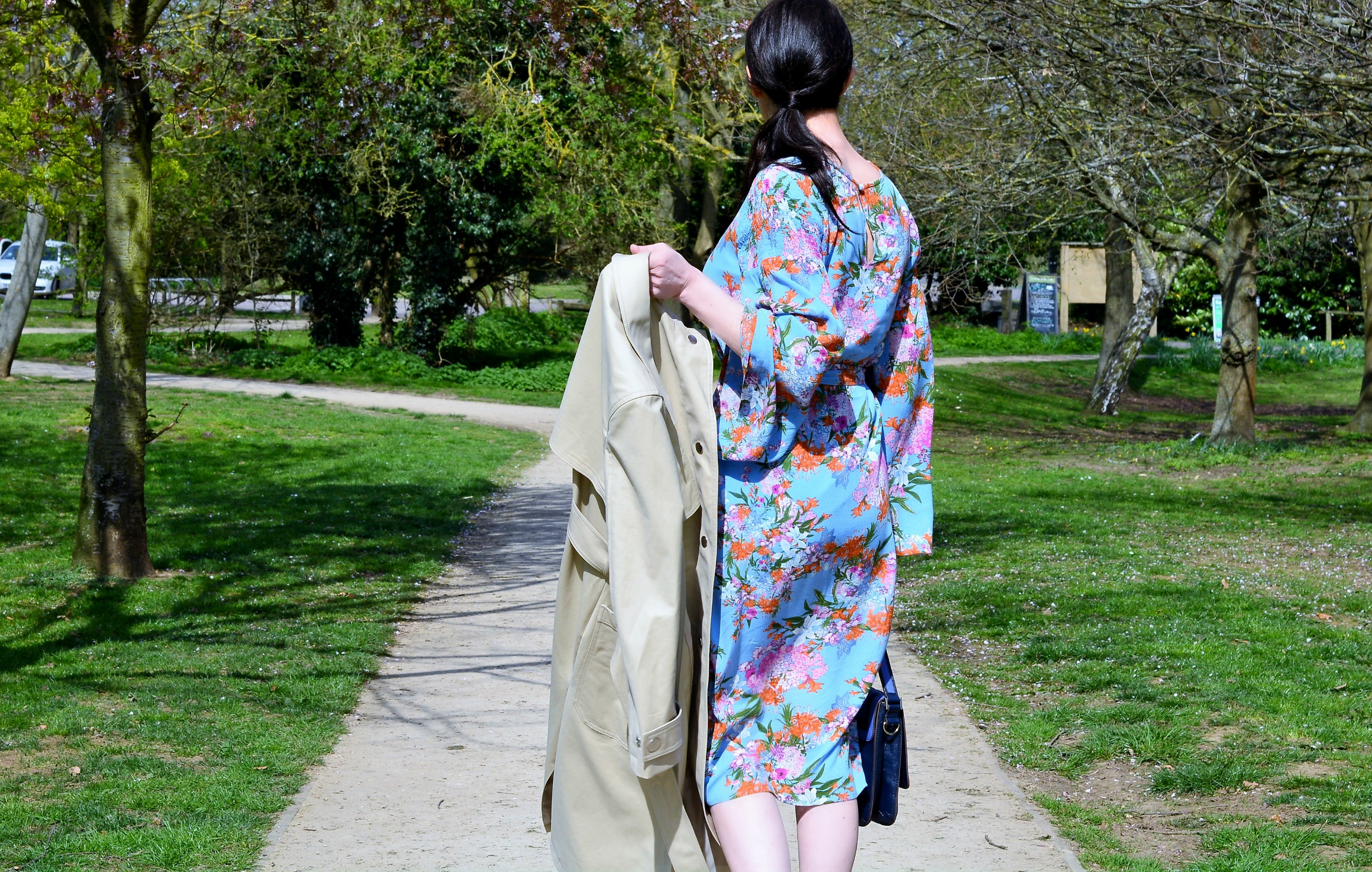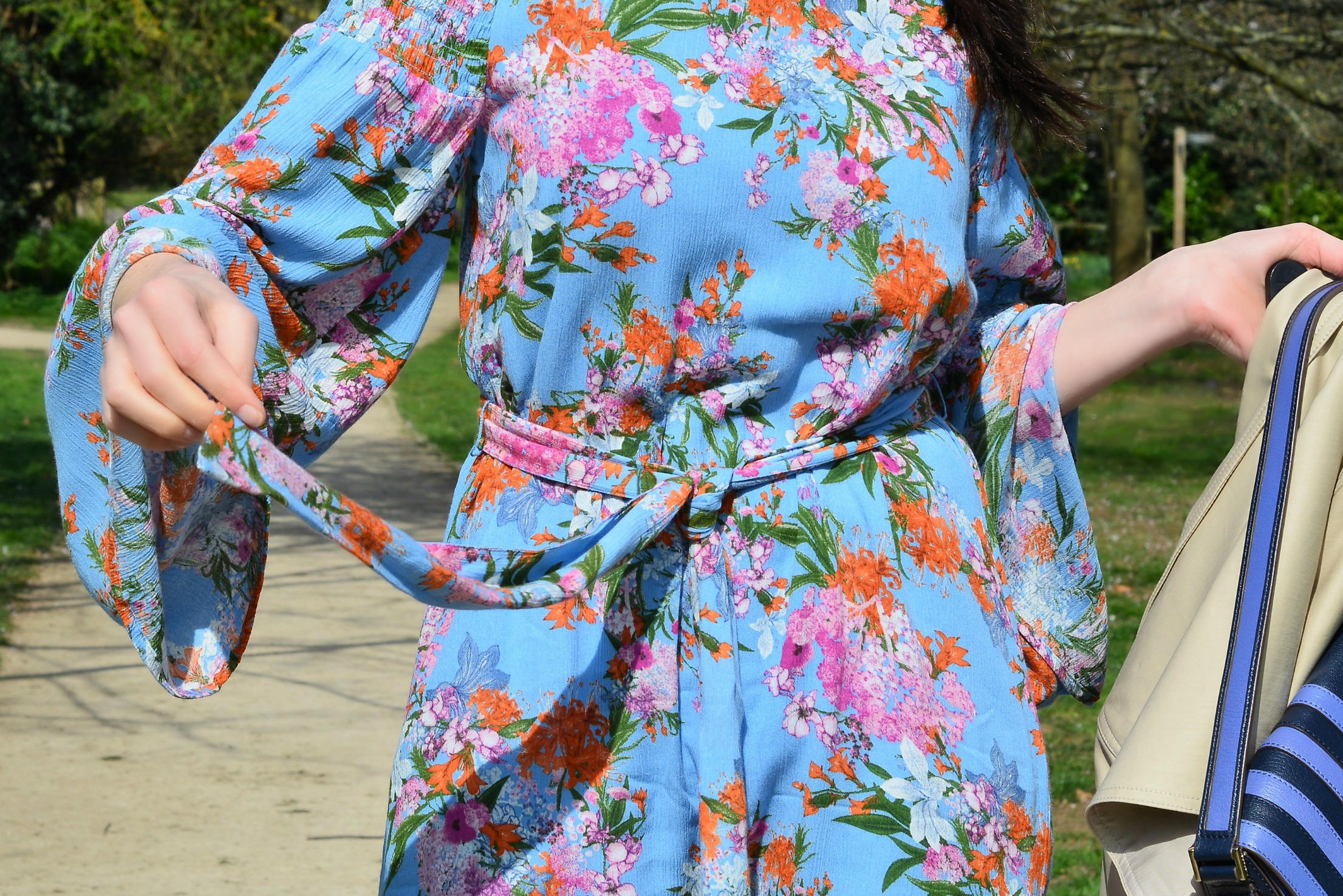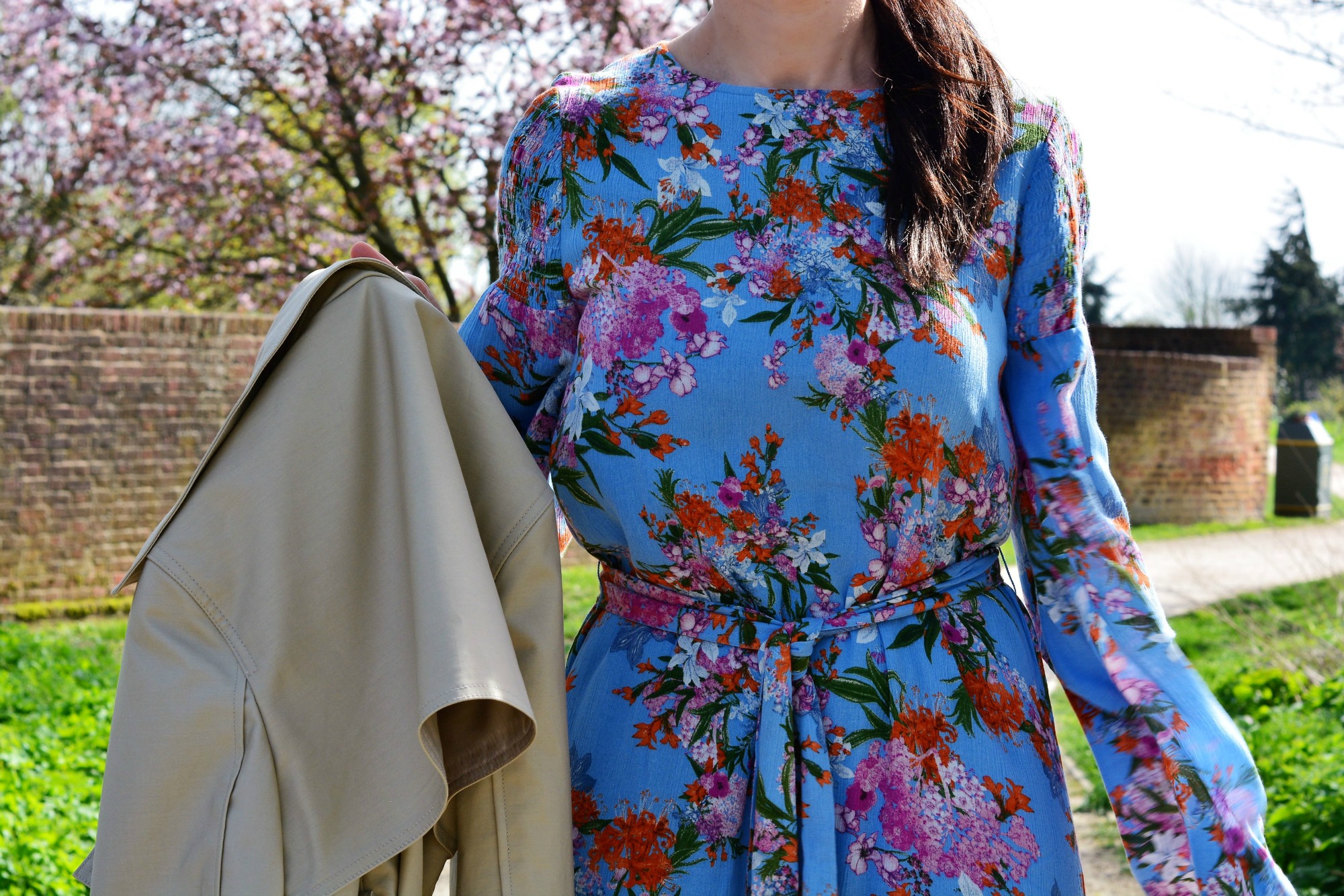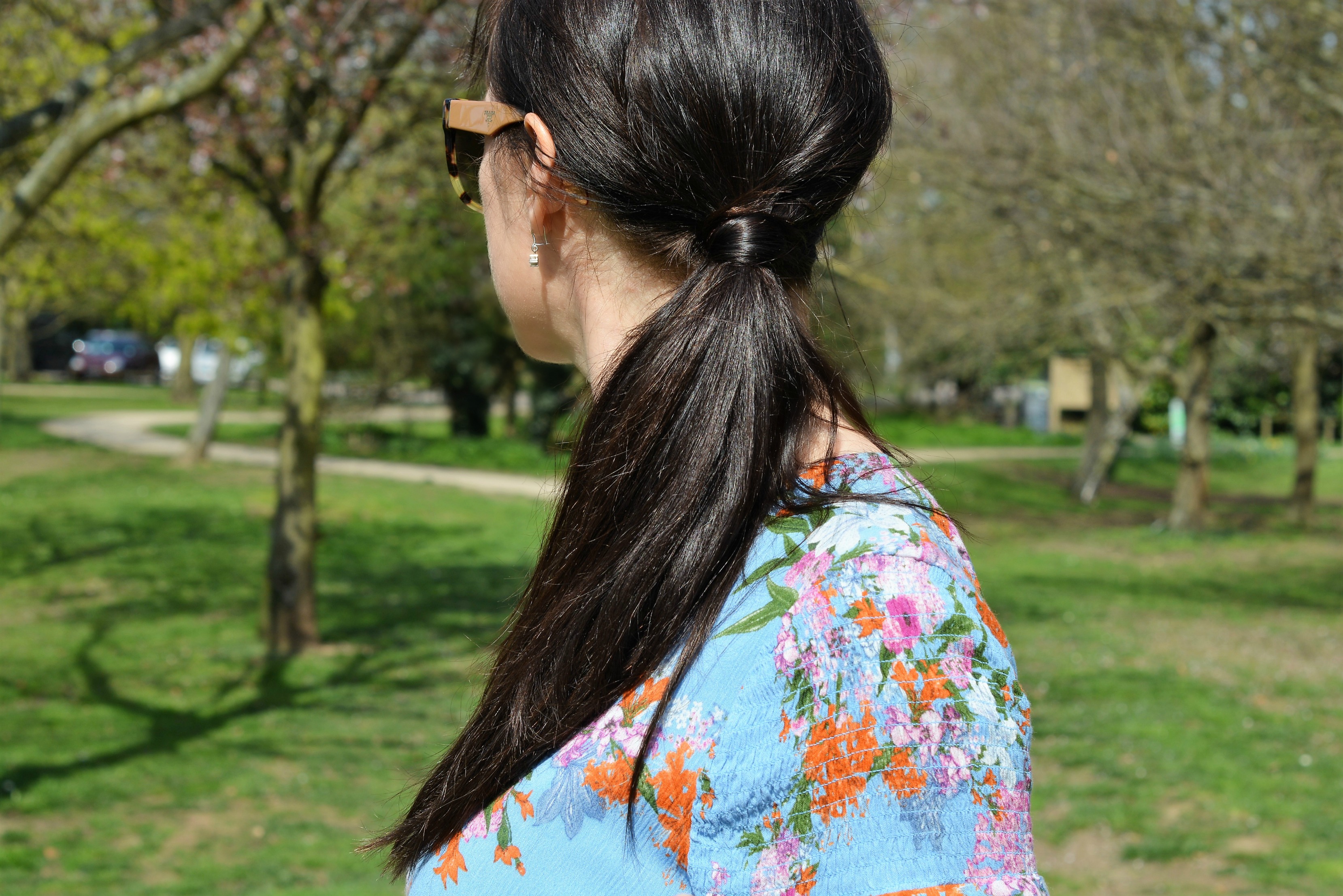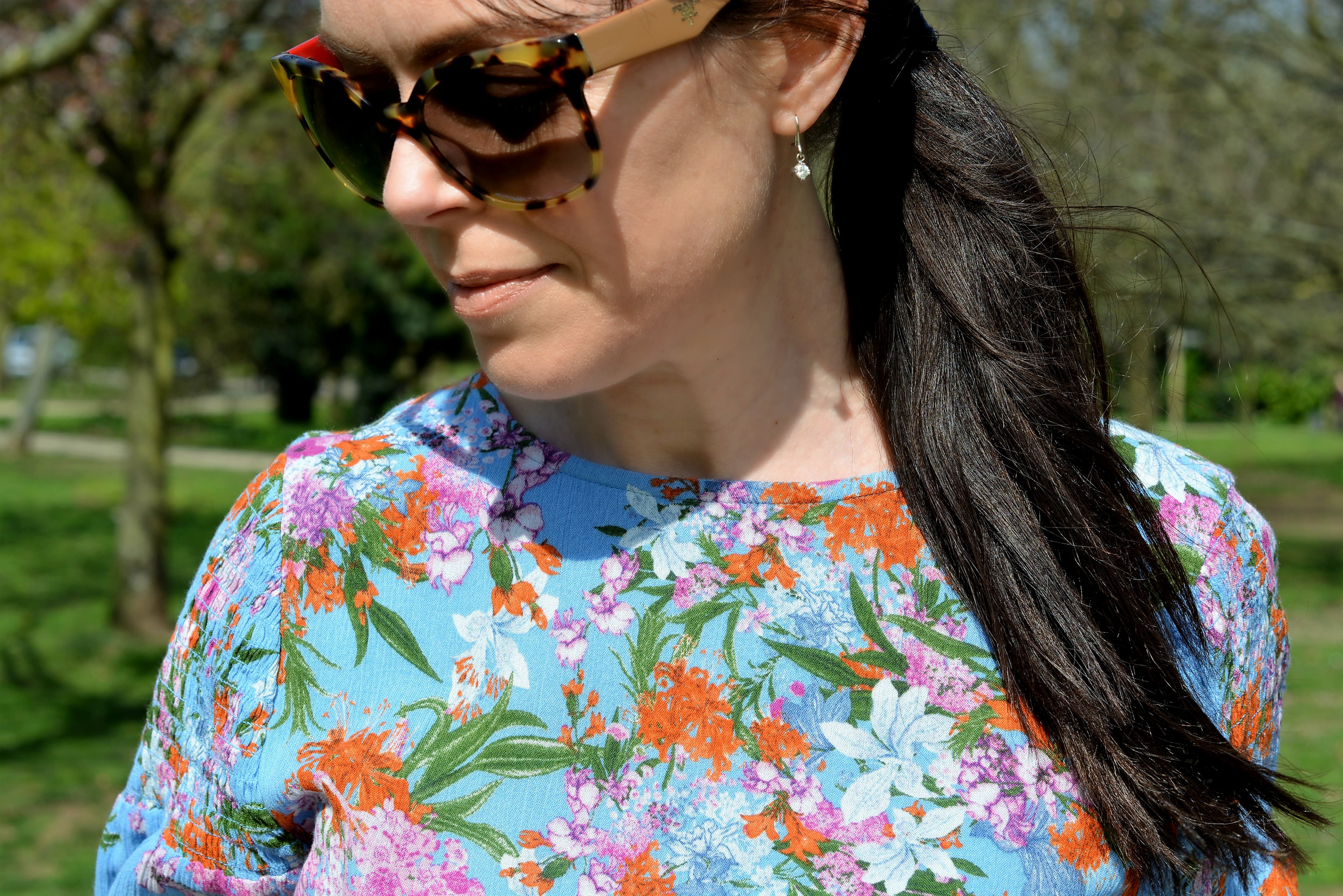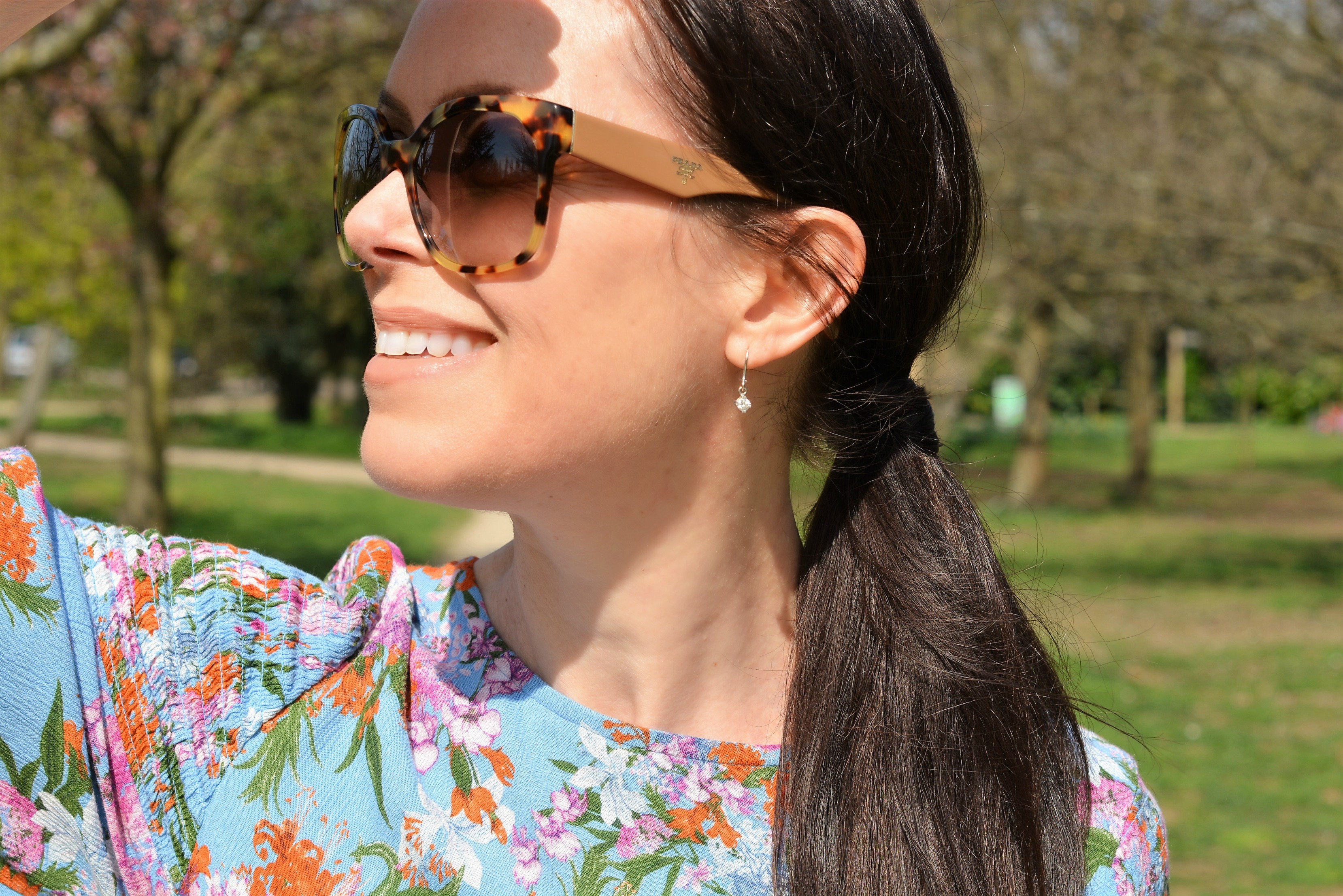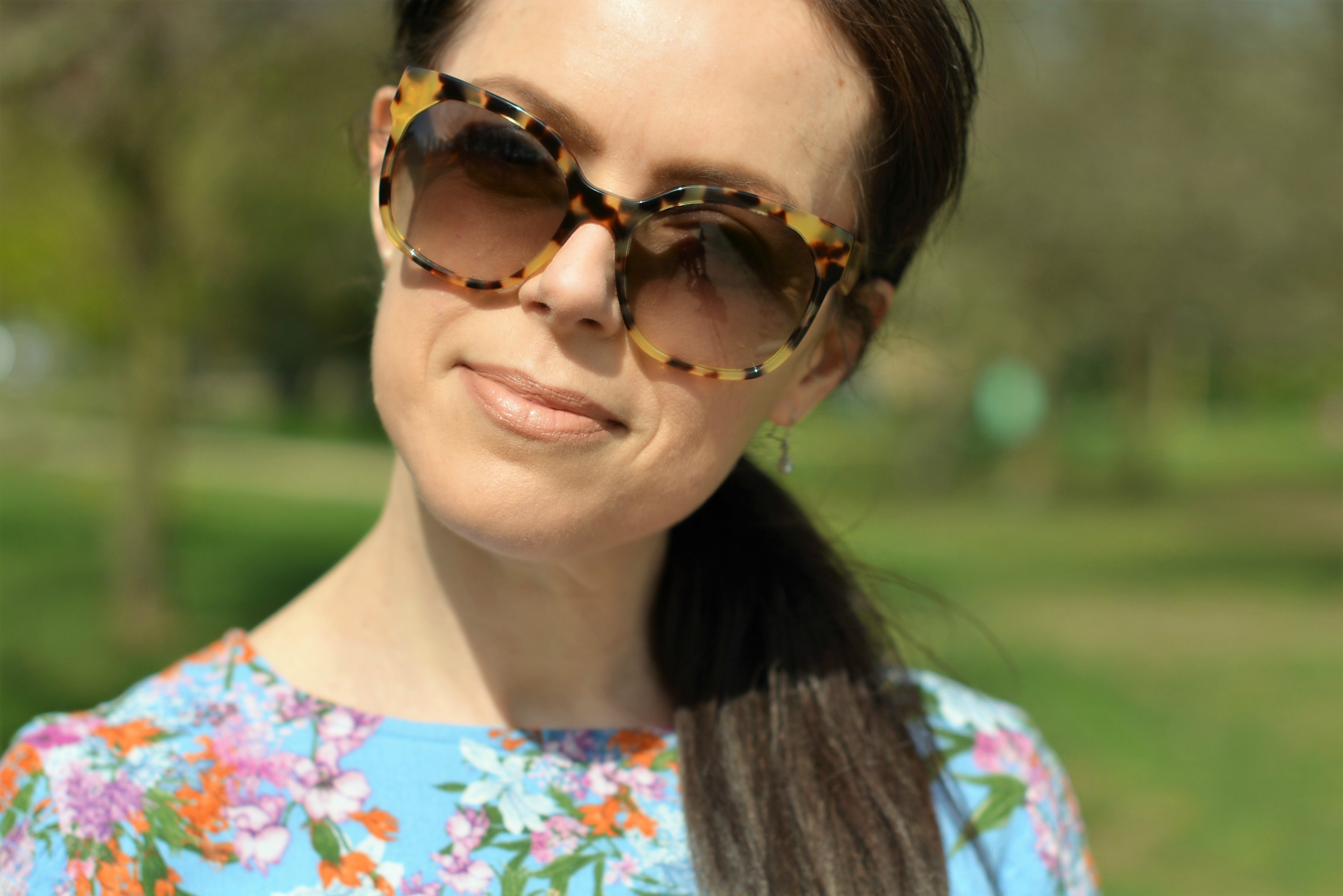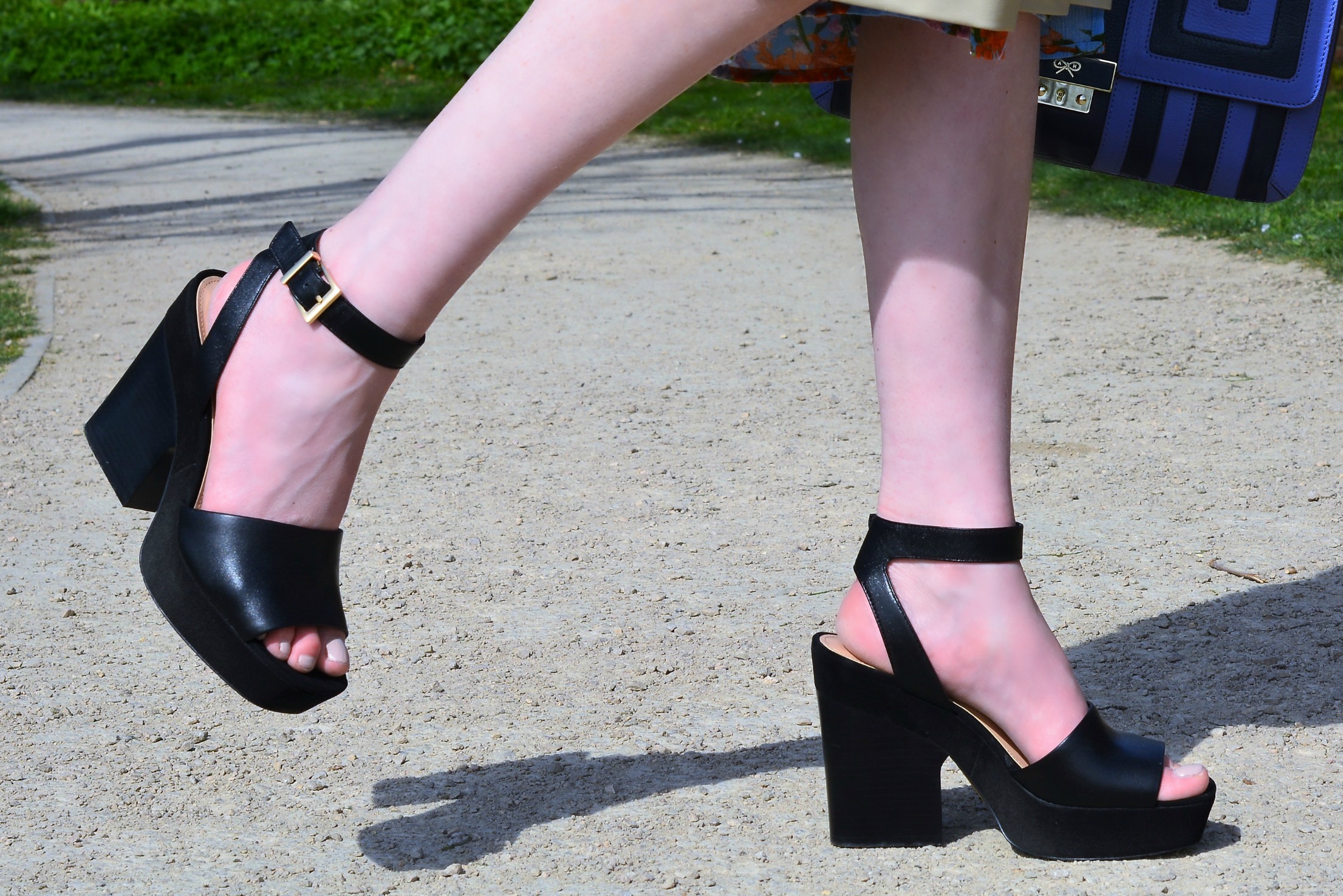 Marks and Spencers padded sole shoes
The beauty of these block heel wedges is a plump padded sole that makes them super comfy for every day. I have a high instep so I know what I'm talking about. It's a rarity for the arch of my foot to even feel the touch of the inner soul, usually I spend the day walking on my tippy toes! The other thing I really like is the use of mixed materials here. The shoes are leather with a suede edge & a gold buckle which adds a touch of glamour. Giving a sexy nod to the 1940's in the ankle strap these wedges have a chameleon-like style making them adaptable to a variety of outfits, translating to literally years of wear.

Now just to give you guys a heads up – It's end of term madness happening here now so although I am planning to keep up my weekly articles there is a chance I'll fall at the first hurdle. Please bear with me & remember if you haven't already subscribed it's a good way to never miss a post. Let's face it I am a tad hit and miss with my publishing schedule, sowee…
Keep up to date with the chaos on
"my stories"
over Easter as I take my family skiing for the first time – Wish me luck! Lot's of love to you & yours,
Mx