Basket bag, Wicker bag, Woven bag or Straw bag whatever you call bags of this style they're suddenly everywhere! Take a quick peek at my Pinterest page for a round-up of the best. It's probably the season or perhaps we're all merely tired of seeing the same leather cross body bags all over Instagram? As usual for me when I really like something I just wear it although eventually I'm back "on trend" by default anyway. And so this is how it happened with the basket bag…See me carrying one here in Paris last year pre-trend alert Hahahaha I know always ahead of the game me, ahem by accident. You may save this style of bag purely for the beach but that would be a crying shame when there are so many opportunities to use it throughout the year. Have a browse through the lovely selection I chose for you below, the pom poms are fun aren't they?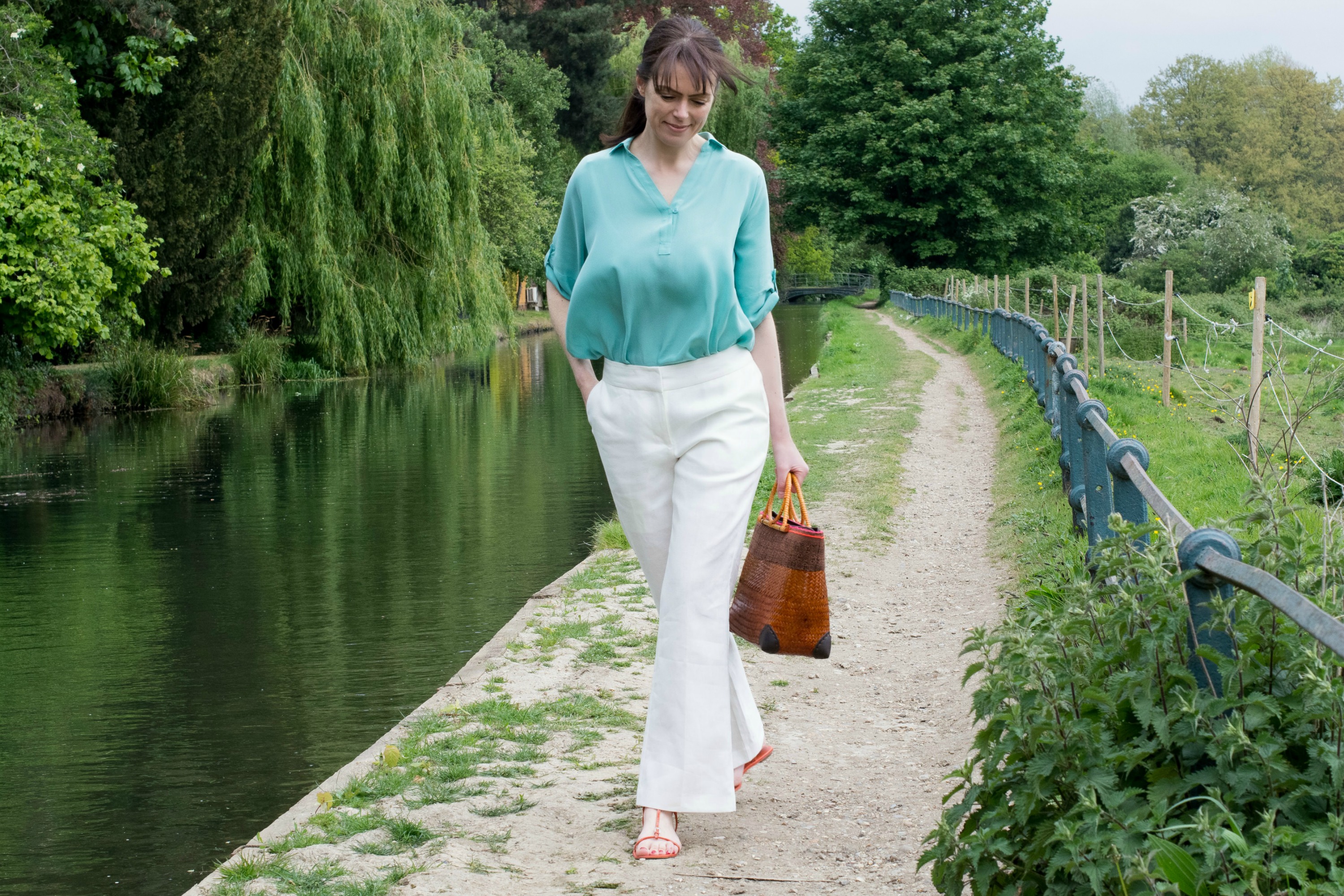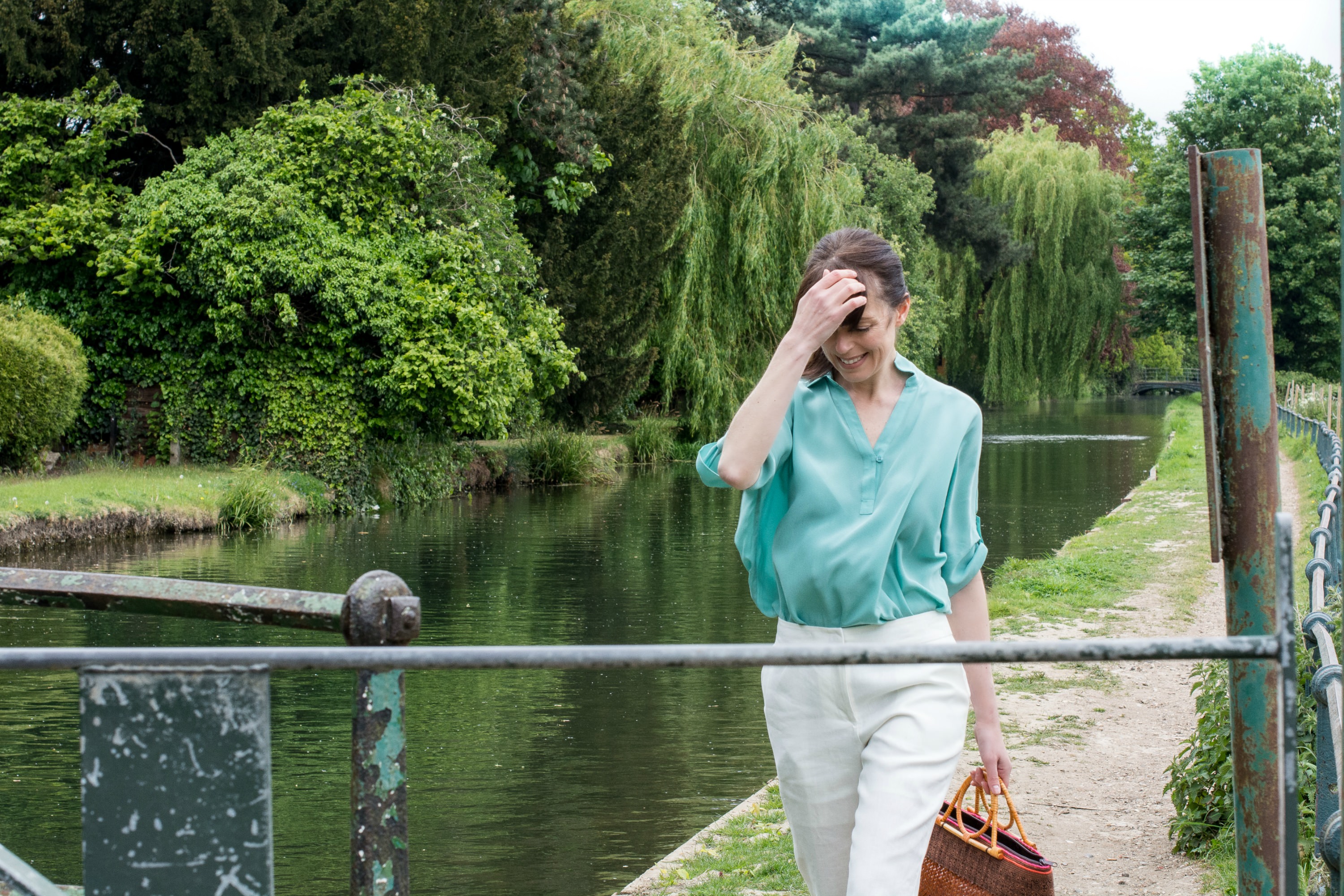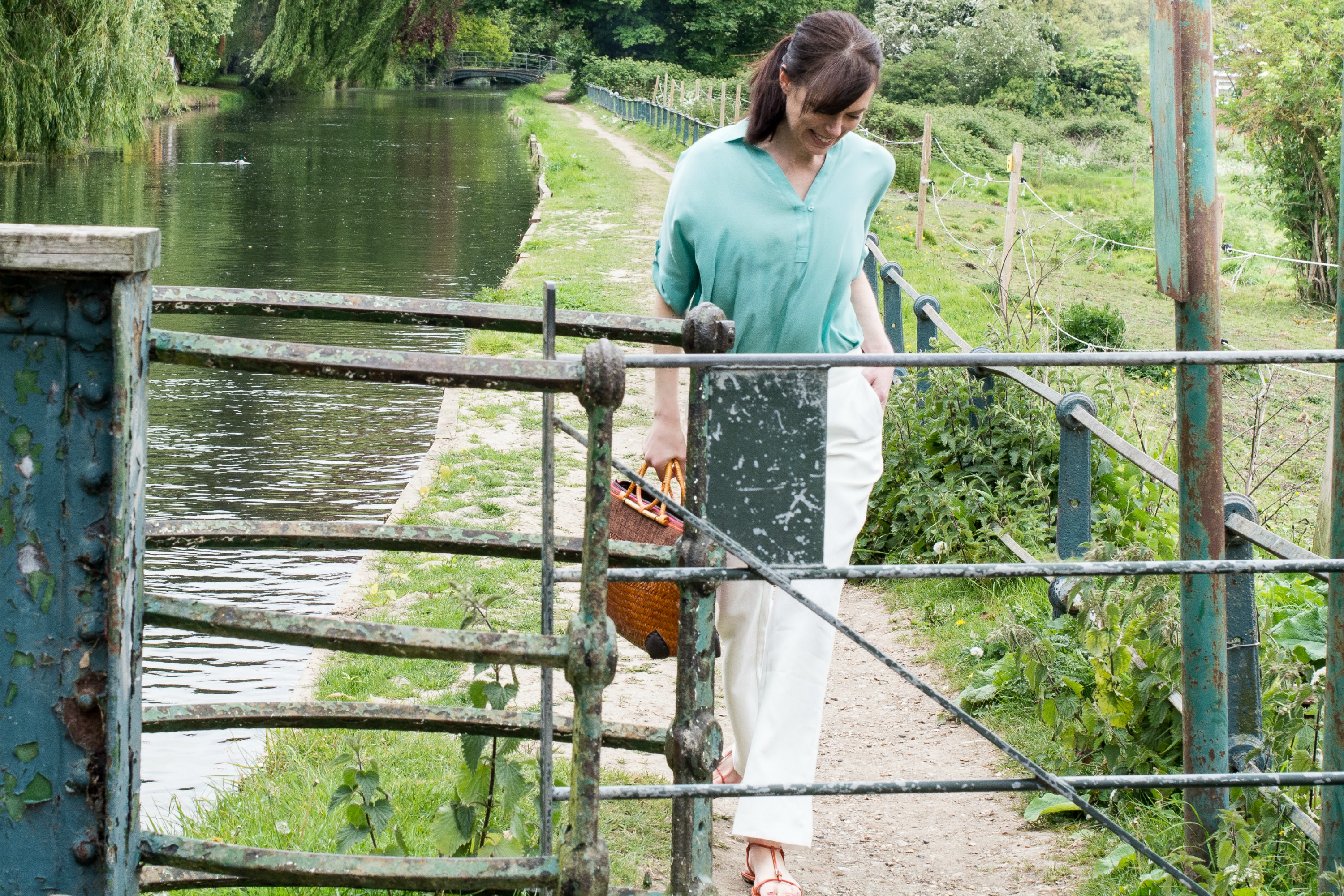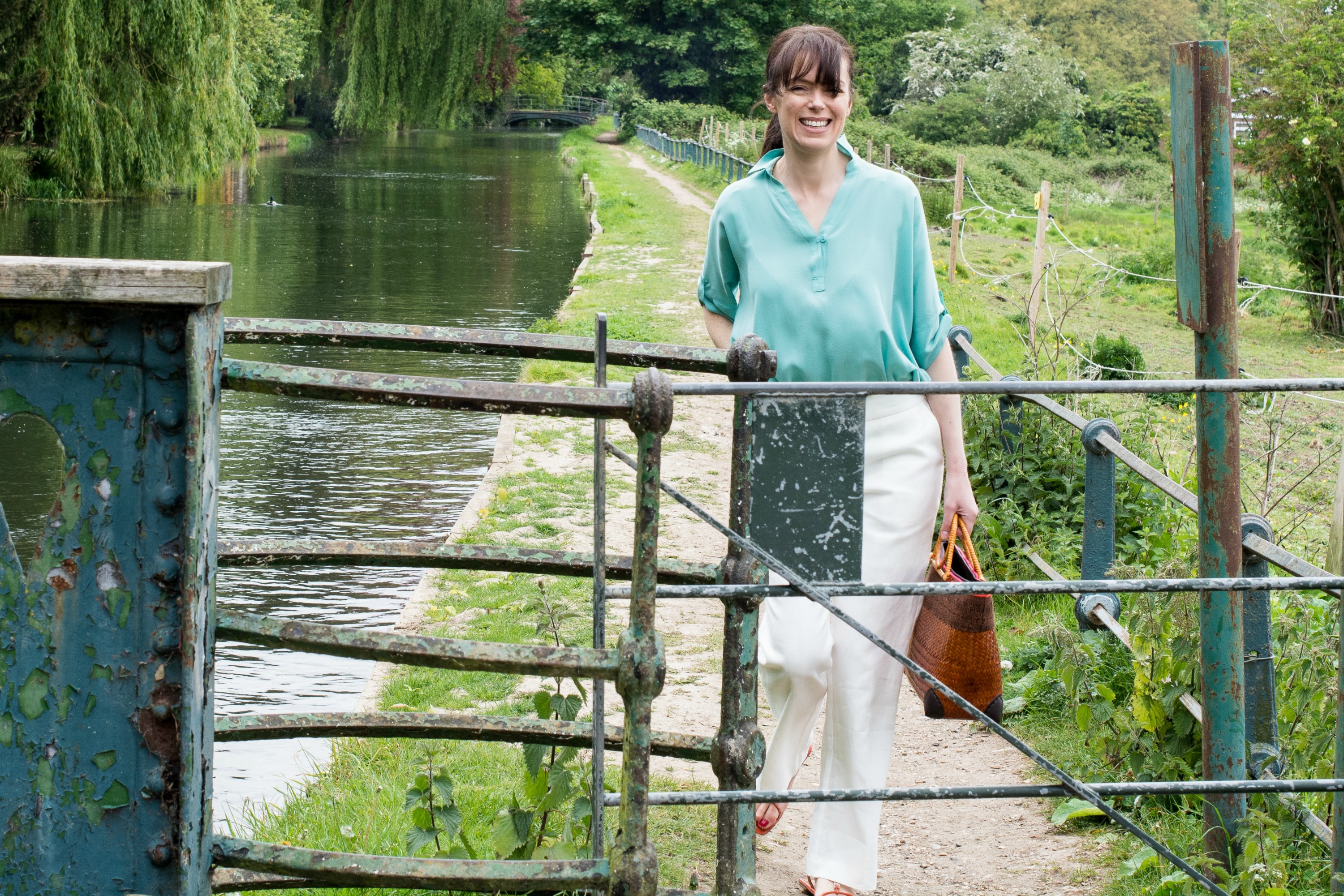 What to Wear with a Basket Bag
For todays outfit post I wanted to showcase the Basket bag by styling an everyday Spring/Summer look from East Clothing. Clean lines of fresh white linen trousers paired with a stunning turquoise silk top make this simple combination "easy chic". Adding the contrasting Basket bag completes the ensemble perfectly. Although this particular bag would be just as fabulous with a dress or jeans, a look I'll bring you at some point in the future when I re-style it. The immaculate weave & rich molasses colour combine with the cane handle to make it the showstopper of any outfit, consequently a clever addition to your bag collection.
When I was little someone gave me a beautiful cane woven bag that I carried everywhere, boy I wish I had that bag now, it was a cracker.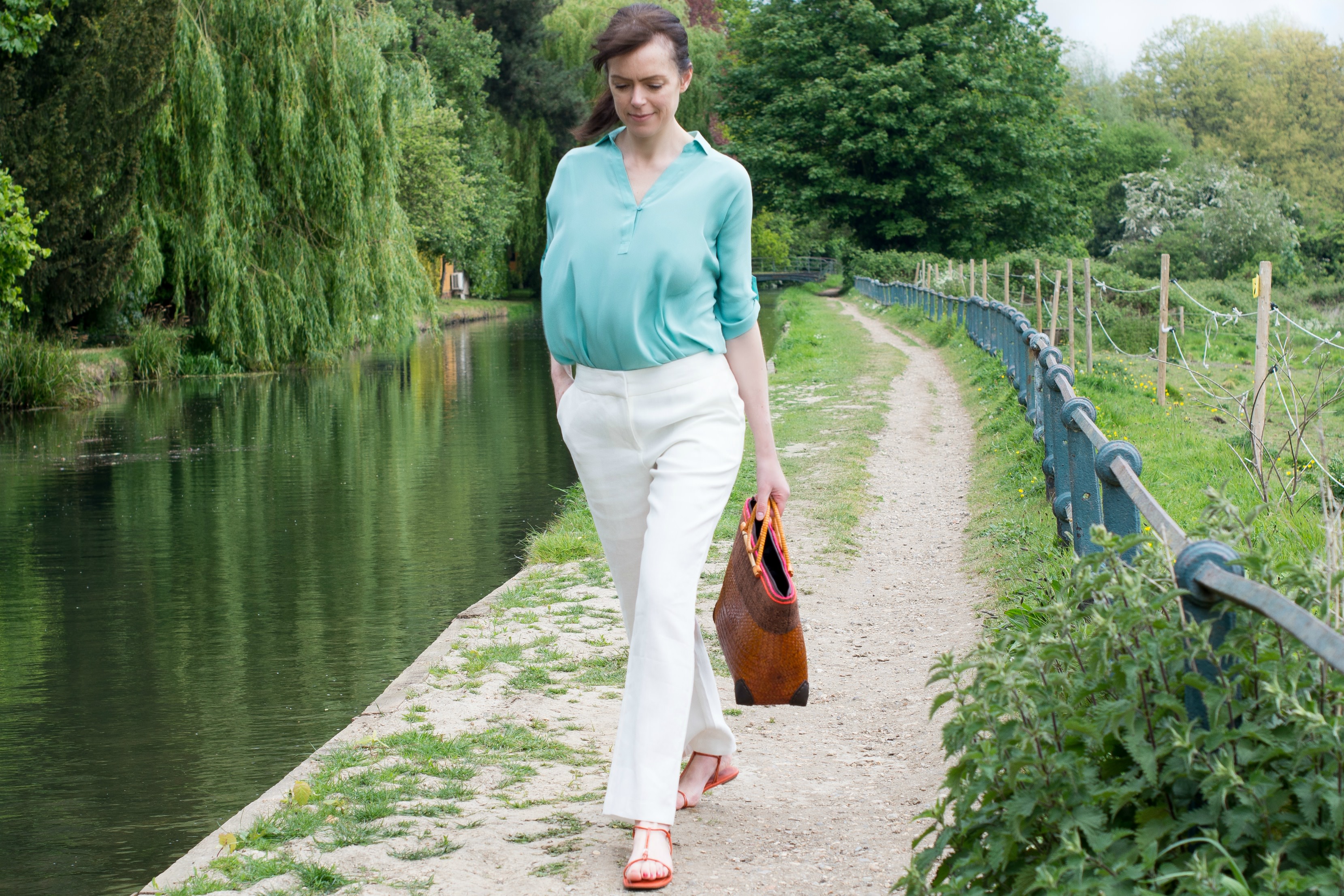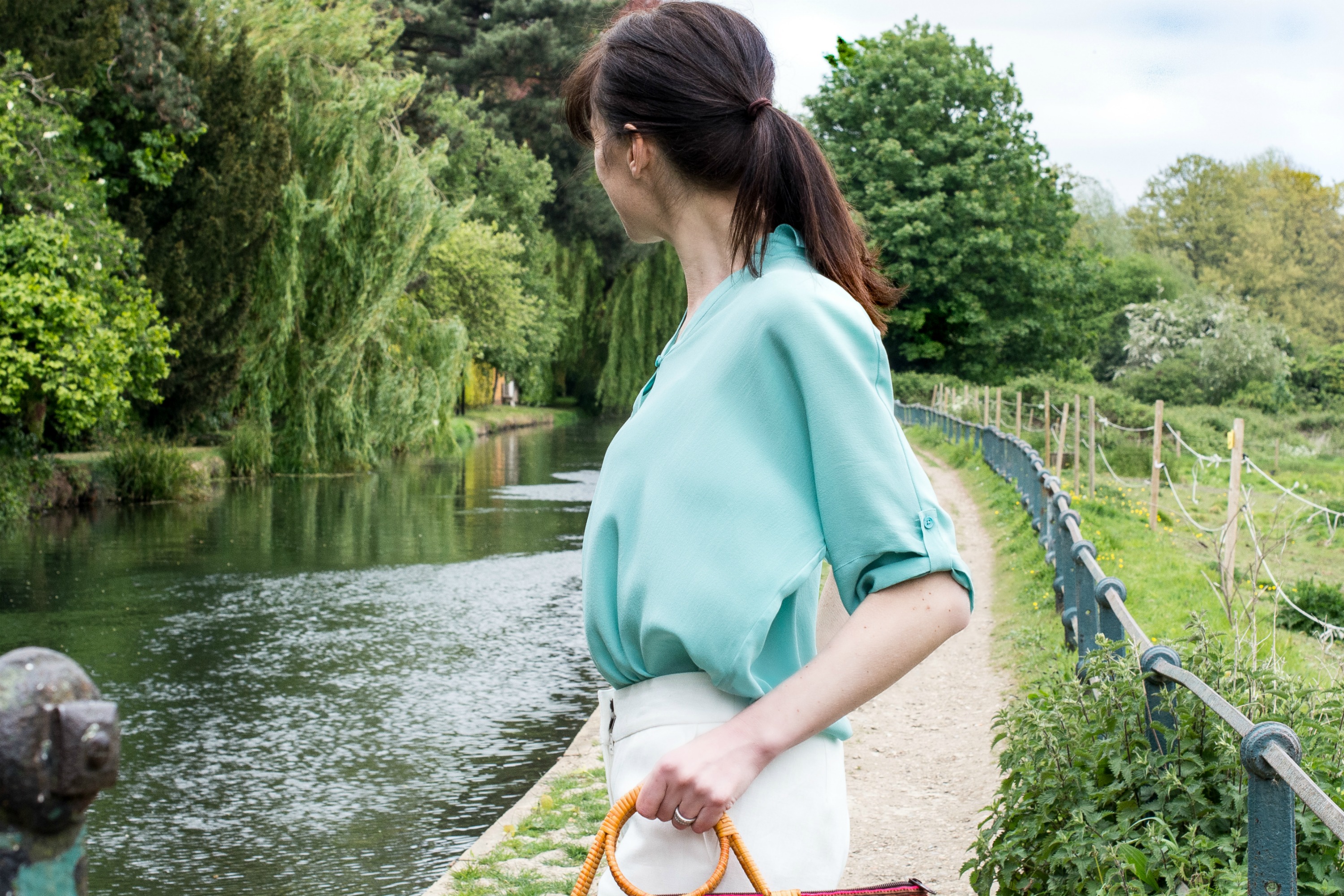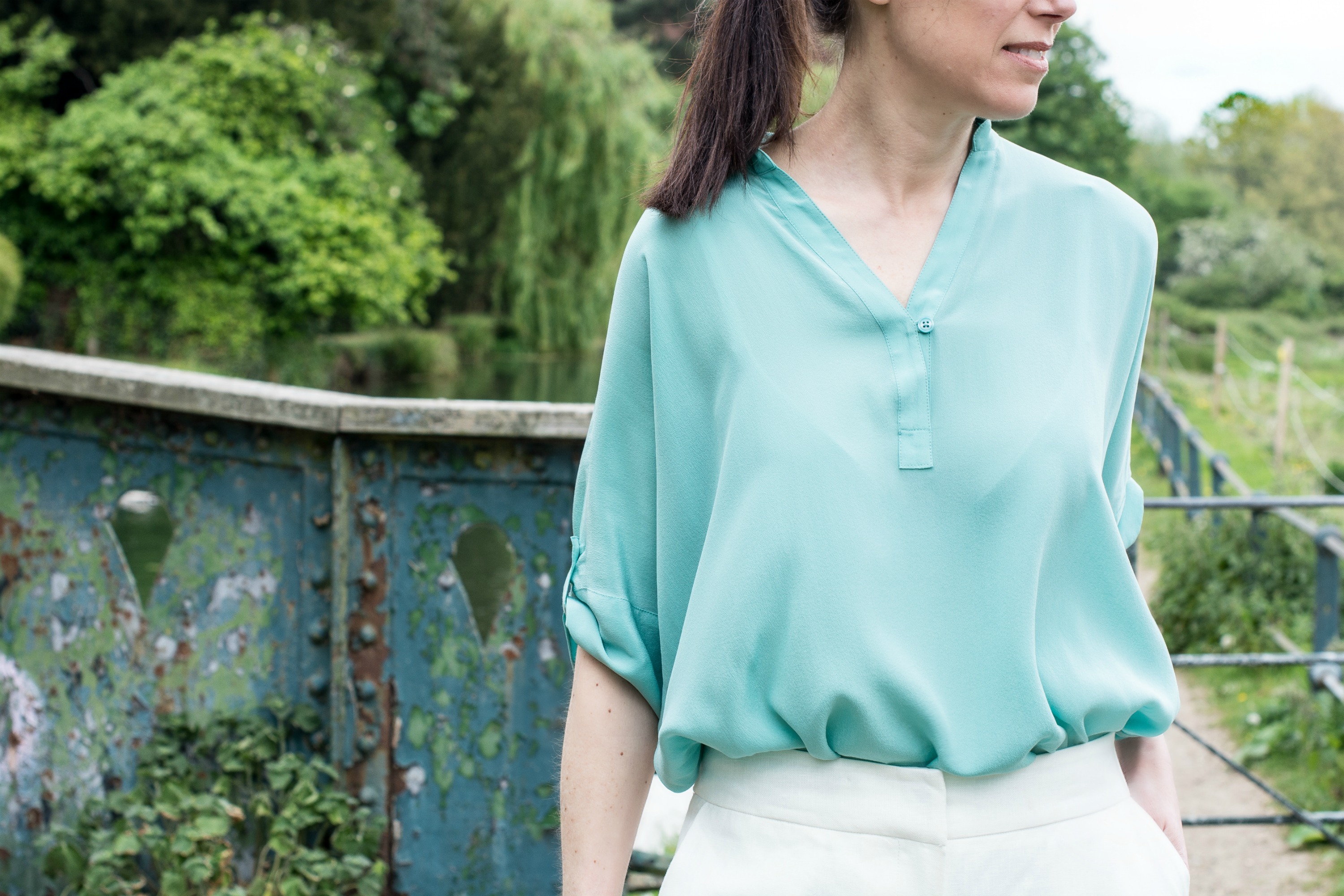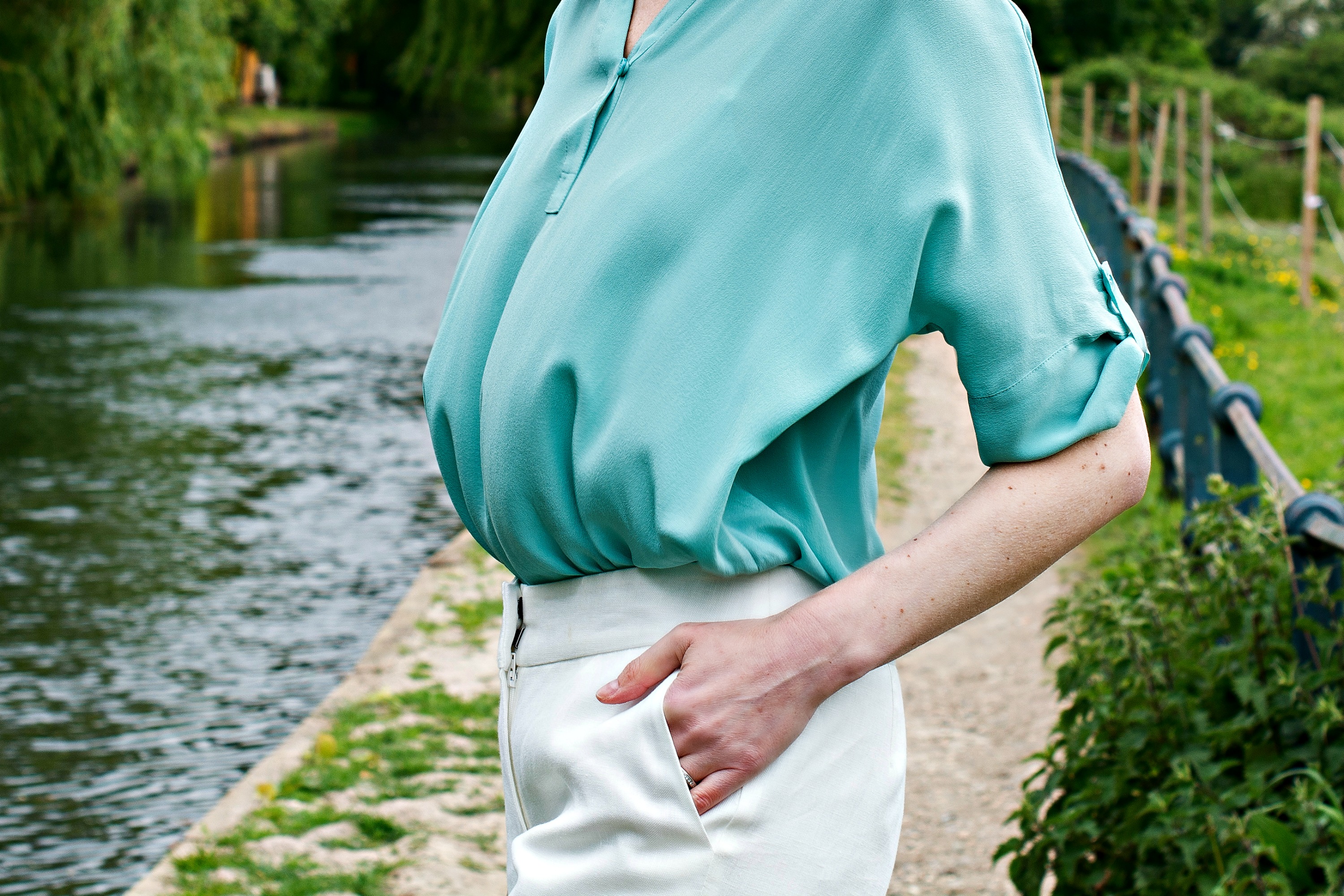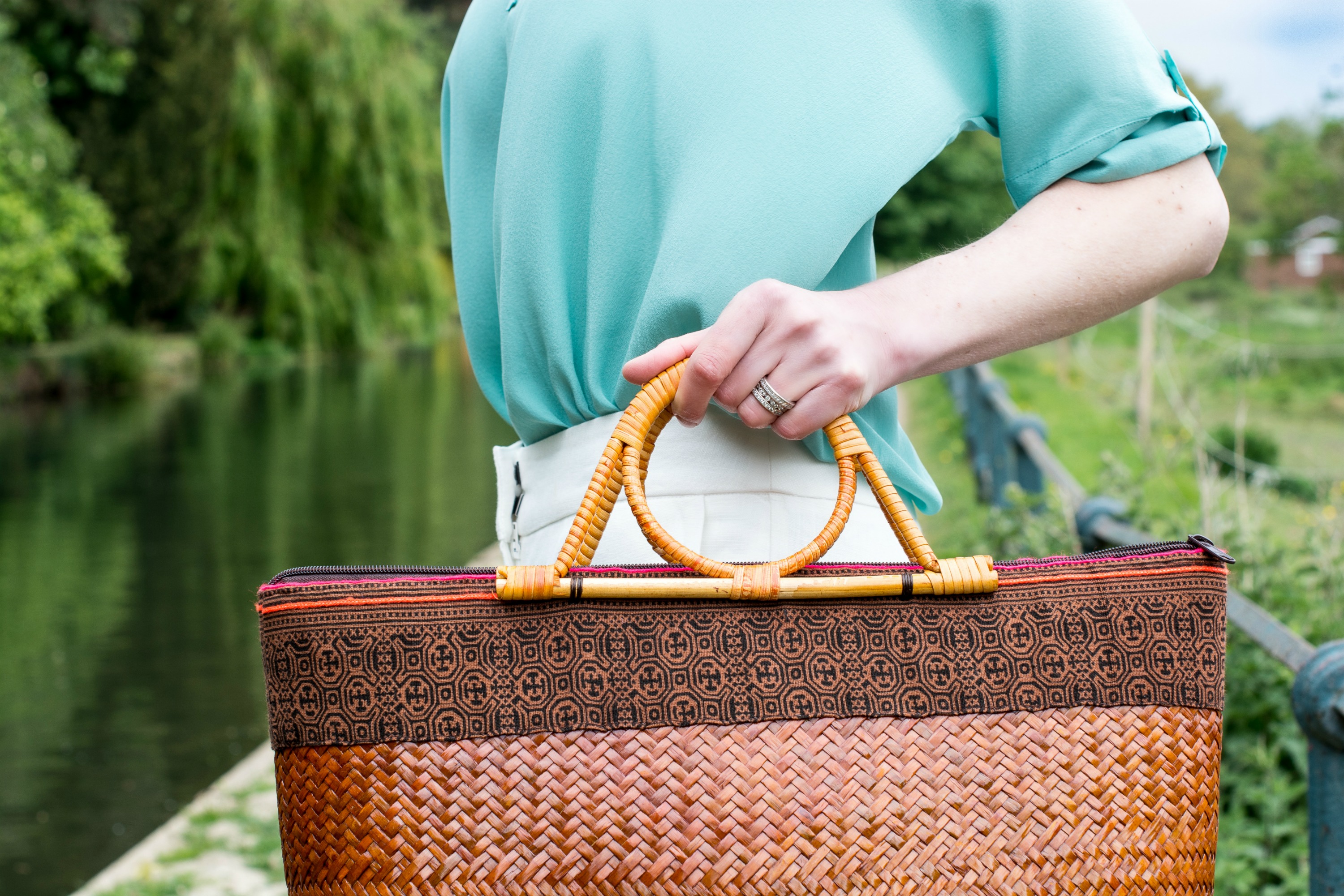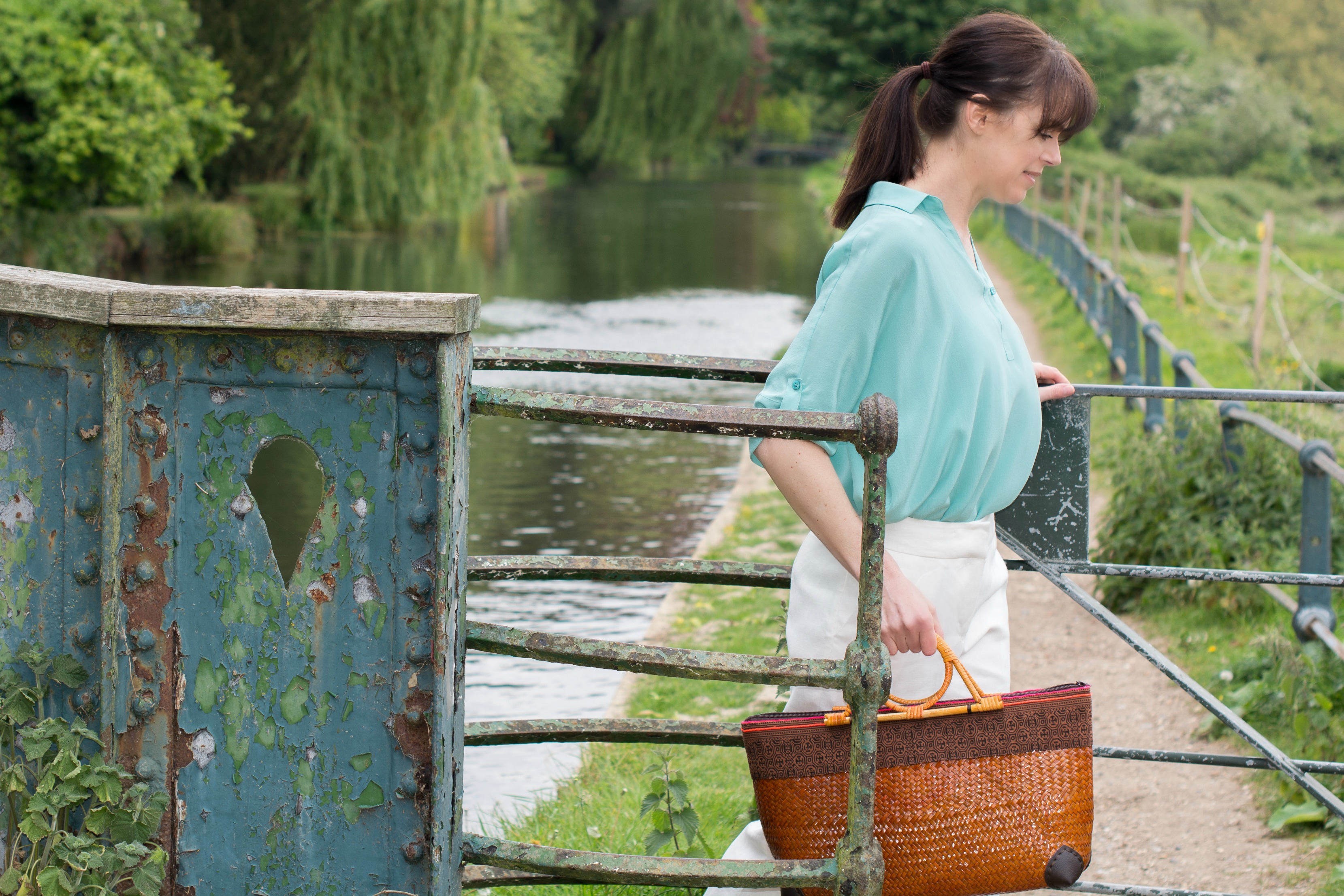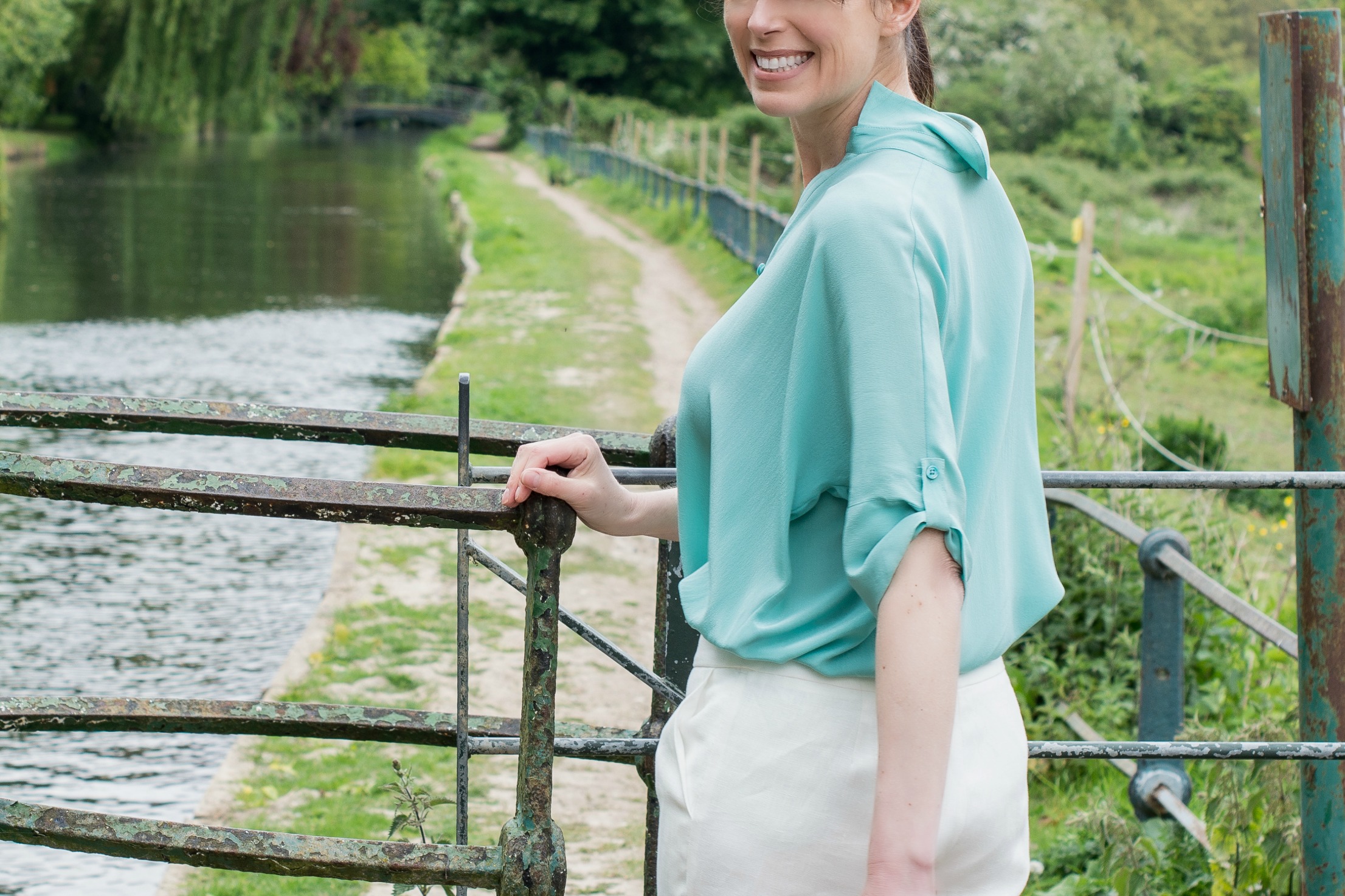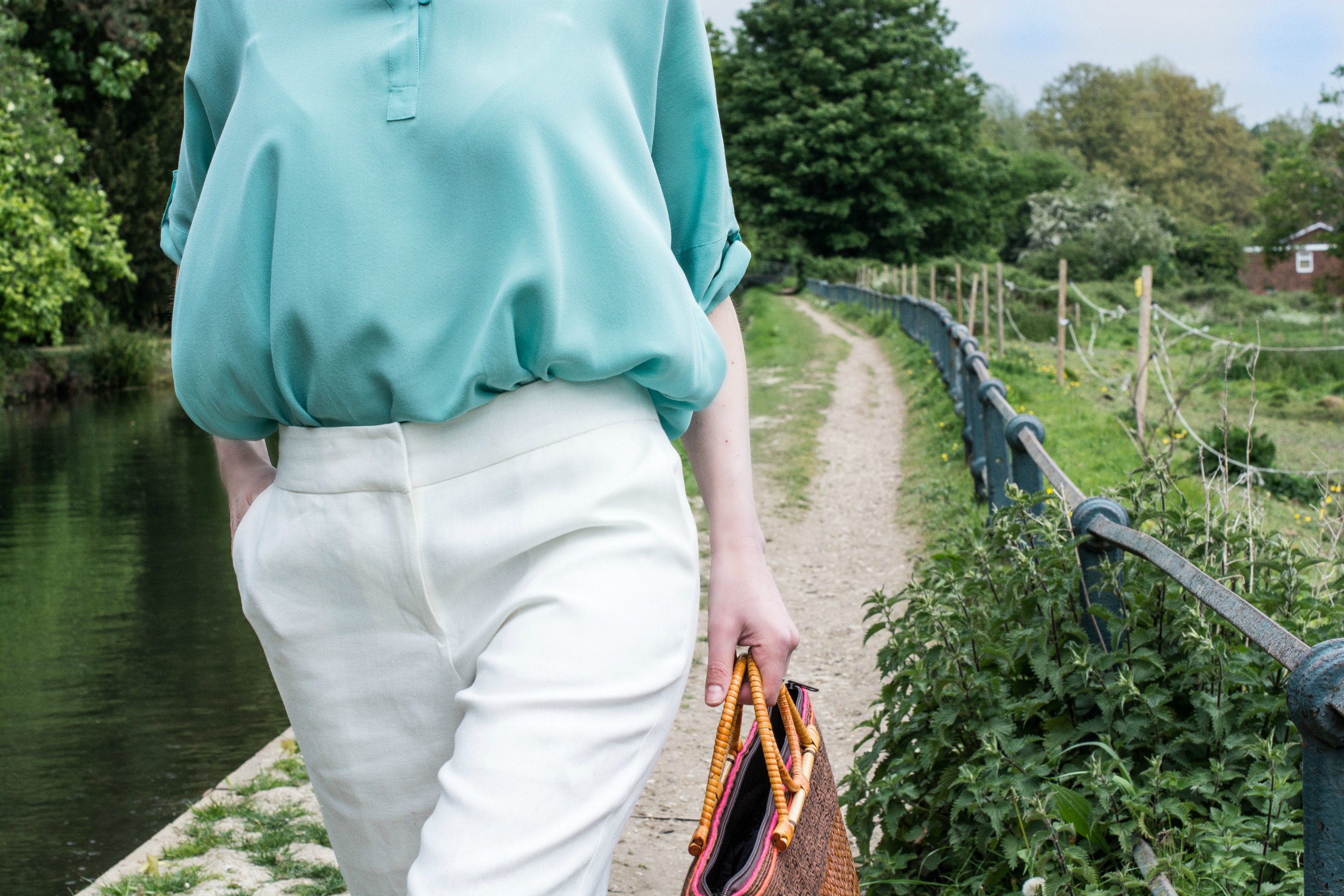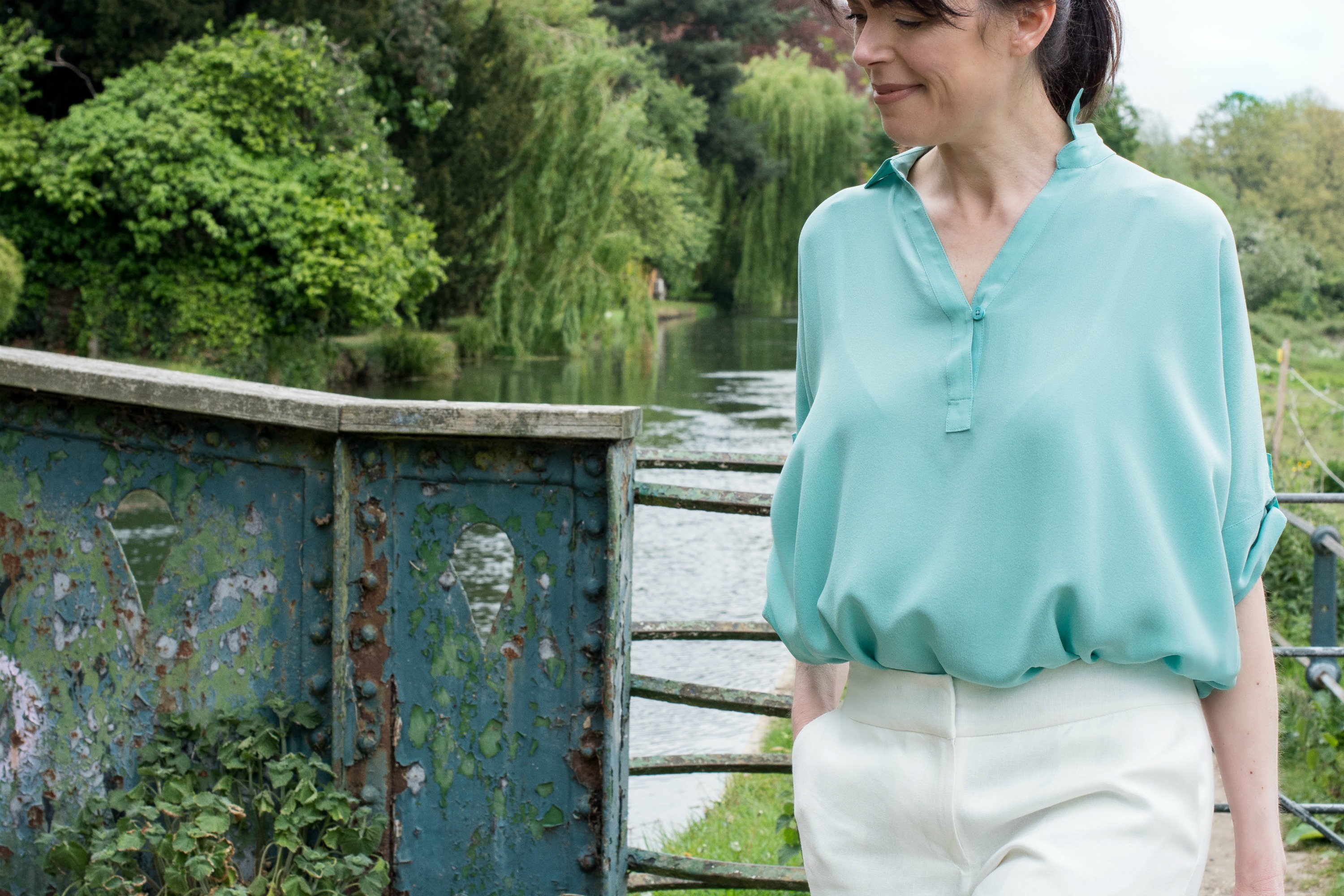 Silk Shirt & Linen Pants
If you're going to wear linen you absolutely have to get over the creasing aspect or you'll go completely mental! I couldn't bear to wear linen for this reason up until a few years ago when I finally realised the beauty of this cool natural fibre. Once I let go of the pristine ironed look I fell in love with its relaxed mediterranean vibe & off duty feel. Todays trousers are the perfect fit in a size 10, a little loose allowing me to plunge my hands into the side pockets without pulling across my butt. The length is just right for flats however I won't be able to wear heels with them although I probably wouldn't anyway to be fair. I think sometimes you have to make that decision from the get go with trouser length otherwise you end up dragging hems through the dirt or looking a muppet in unintentional ankle freezers.
My diaphanous silk top compliments the heavy linen keeping an unadorned look feminine & fresh. Turquoise is a colour that combines well with many so I can further style this blouse with navy blue, pink & best of all, red which looks incredible against it. This top comes up over-sized & is quite long so I took a small, unusual for me although if you like that look take your regular size. Note – The day I shot this a stiff breeze blew right up my jacksie, I looked like the Michelin Man in half the shots! Hahahaha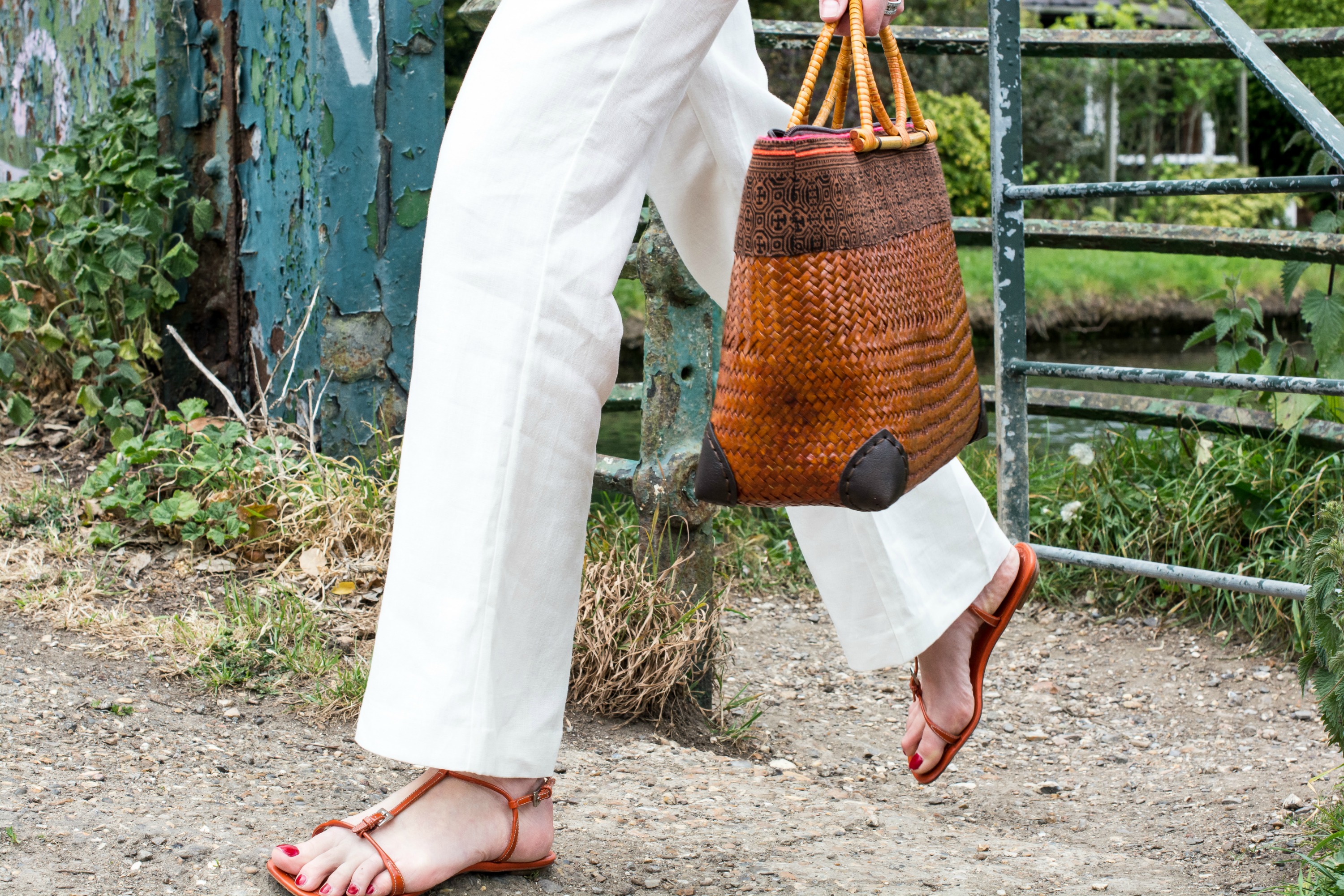 Prada Shoes for Life
Once again Prada is giving me a lifetime of wear with yet another pair of shoes. You can read more about my thoughts on this topic here. These orange T-bar flats are about 12 years old & I pretty much wear them every Summer. (Another example here. ) I can't imagine Primark making that claim can you? BAM shots fired!
Here is a yummy collection of Prada sandals for your perusal, you're welcome!
Ciao Bellissime xxx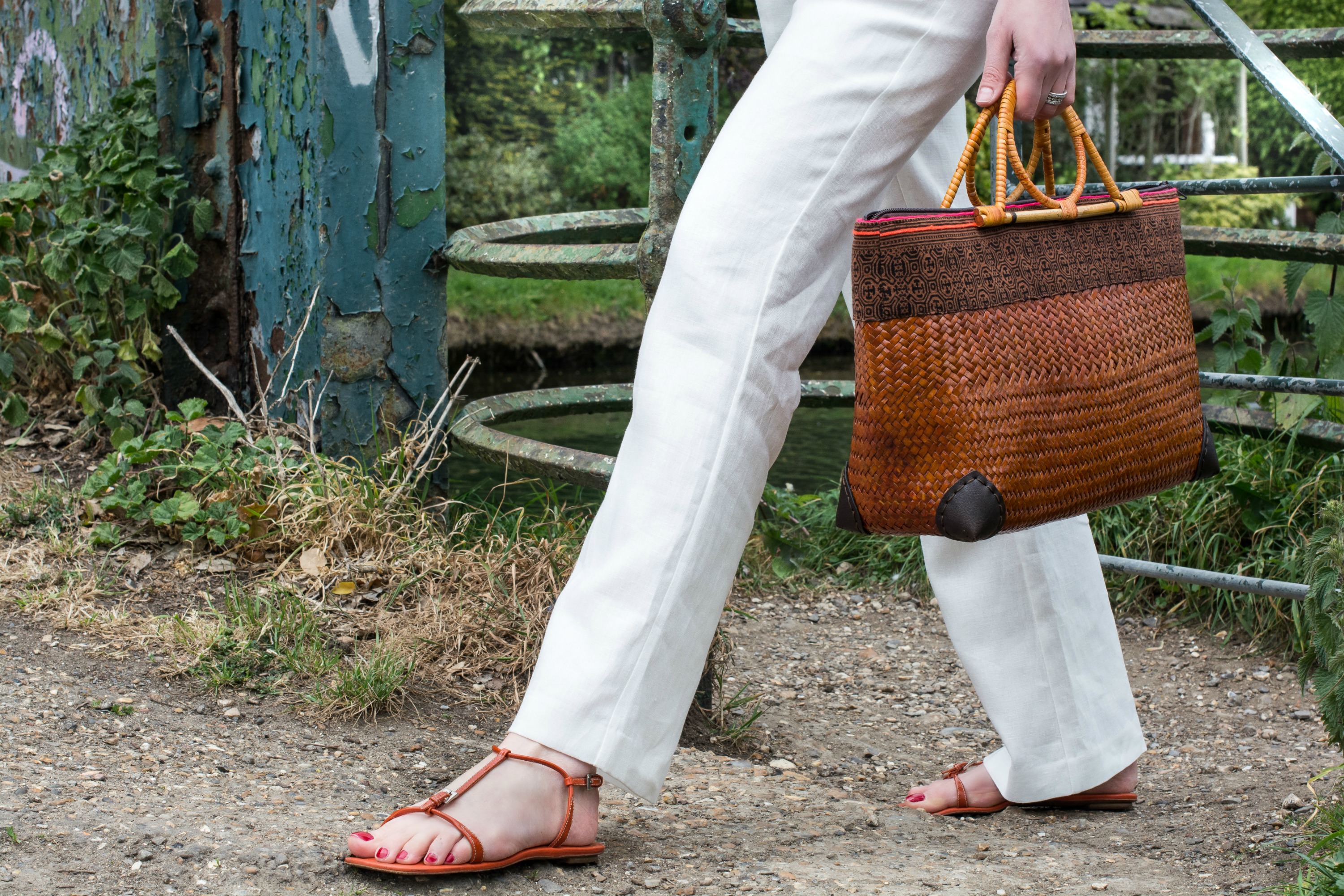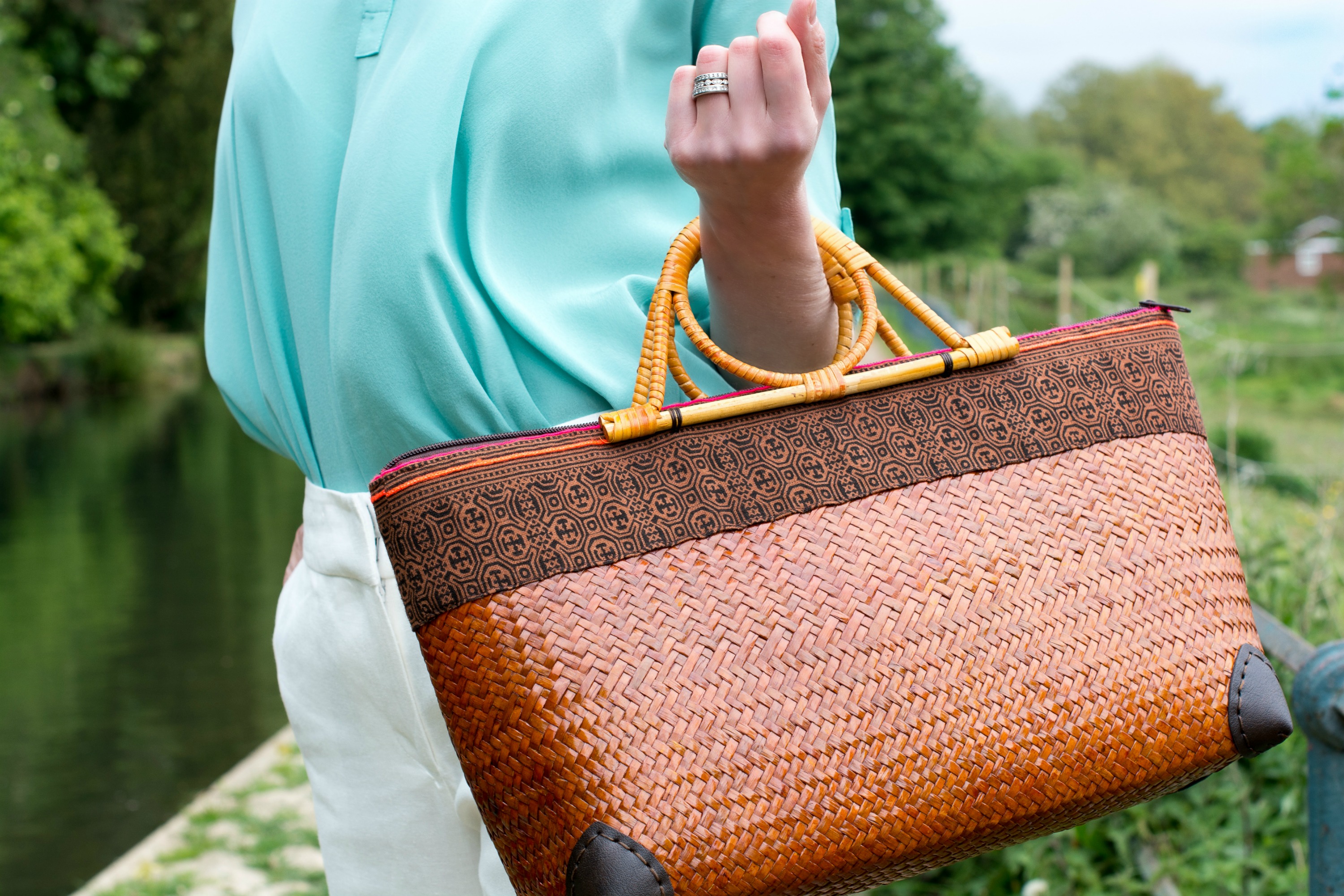 Silk Top
,
Linen trousers
&
Basket Bag
all courtesy of
East Clothing
*This post is sponsored but as you know I only publish what I believe in & my opinion is completely honest.
For more from East check out
What Lizzy Loves
of the O40Co who also styled an outfit from their spring/summer collection.