A couple of weeks ago I published the Top 12 Essential wardrobe Staples for the Grown Up Womans Closet which ended up being my most read post of all time. In the article I said the next one in this series would probably focus on the pieces you need to add ZING to those staples. However before we move on I want to qualify why I specifically chose cashmere as a staple because I think it came off sounding a little pretentious. If you know what I mean?
100% Cashmere is very expensive for sure, that's a given but if you think how often you can actually wear it then it soon pays for itself. The unique beauty of this kitten fur goat hair is not only physical but also genuinely practical with its natural ability to balance body temperature. Like wool it's a hollow fibre although much finer than wool, even the best quality merino isn't anywhere near as thin – Measured in microns (human hair is 75), cashmere fibre is 11-18 where merino wool is 24 microns yet cashmere is warmer! This means as well as being warm it is incredibly light so you can literally wear it all year round & what's more, if you take care of it cashmere won't pill or lose shape as readily as wool giving it greater longevity.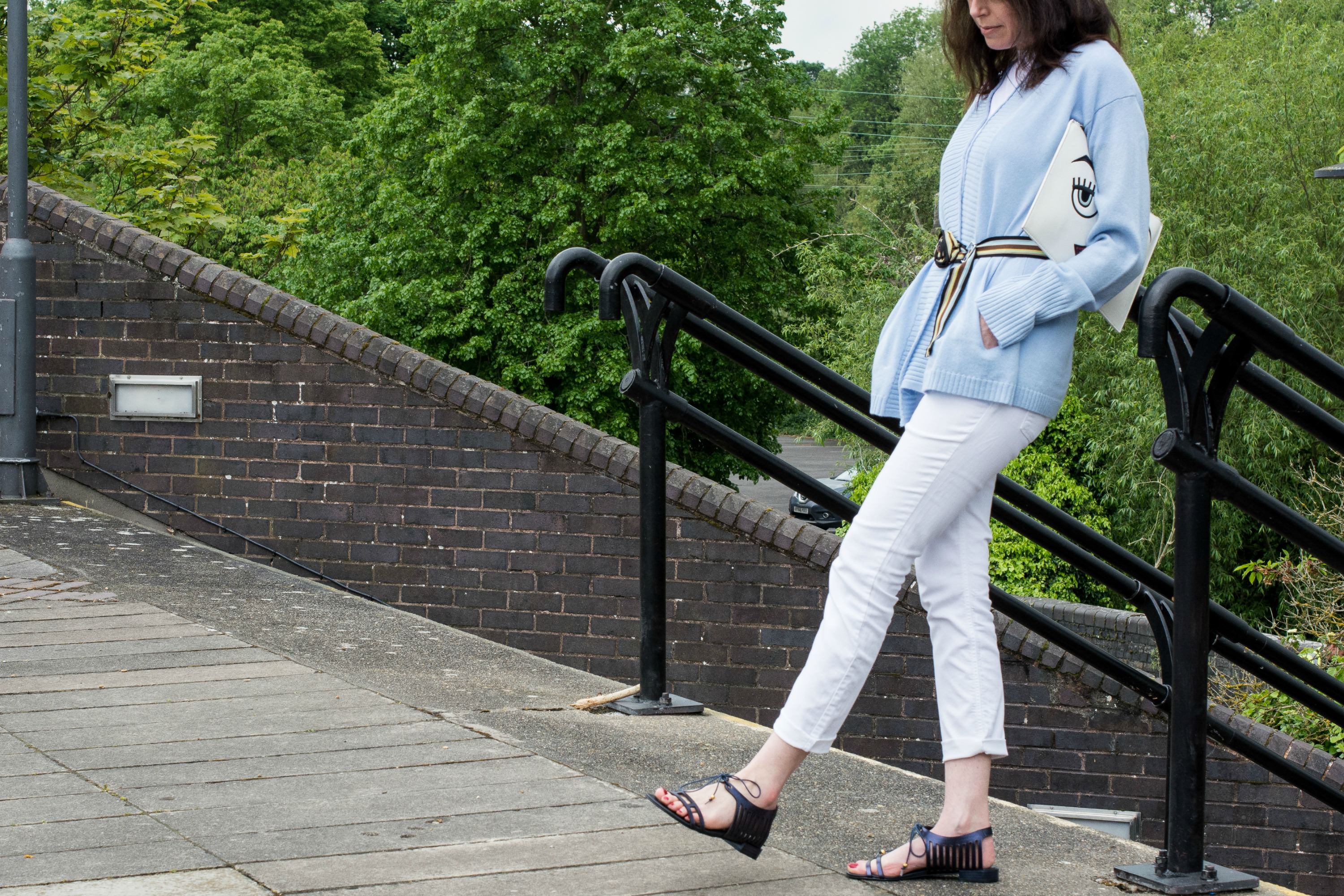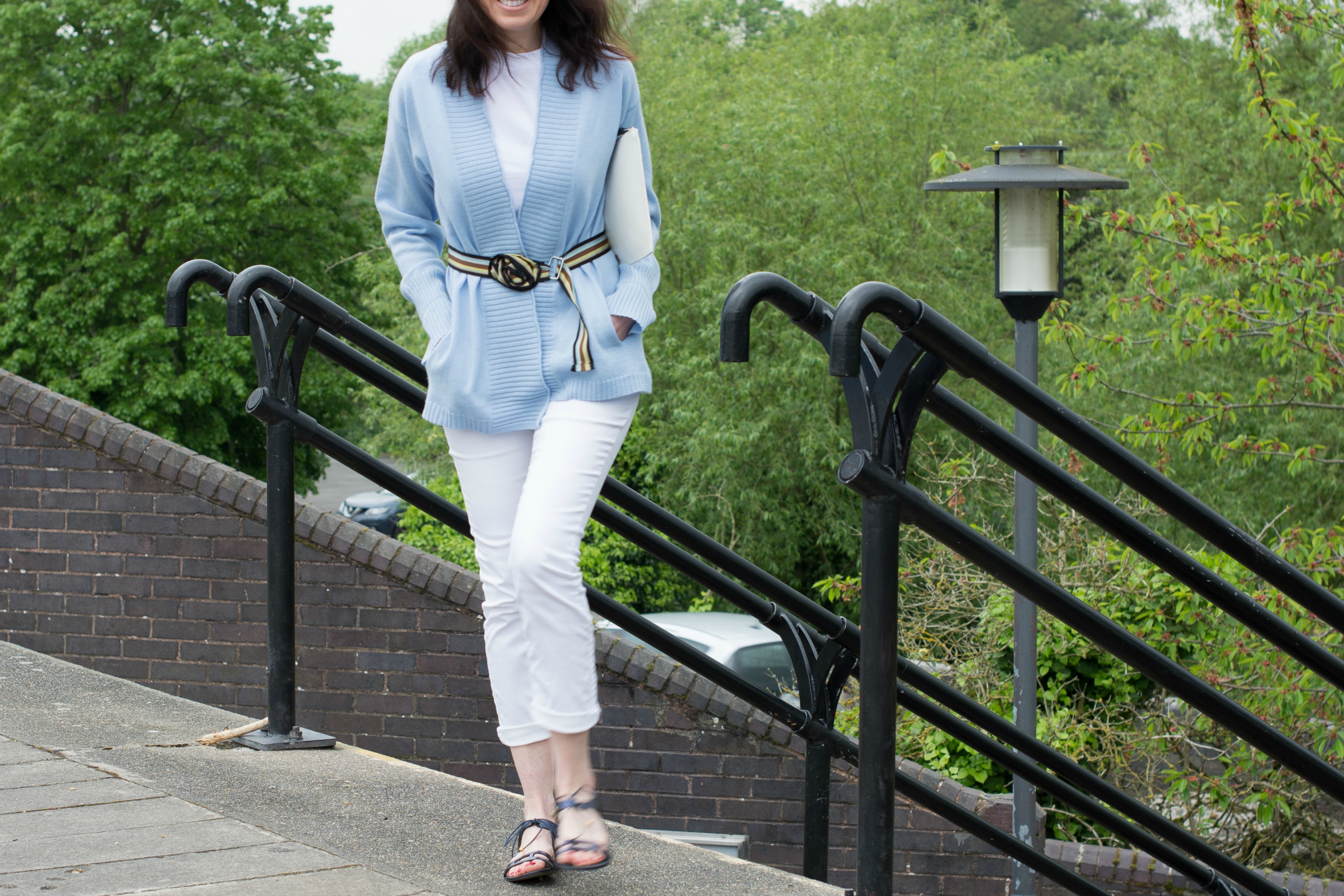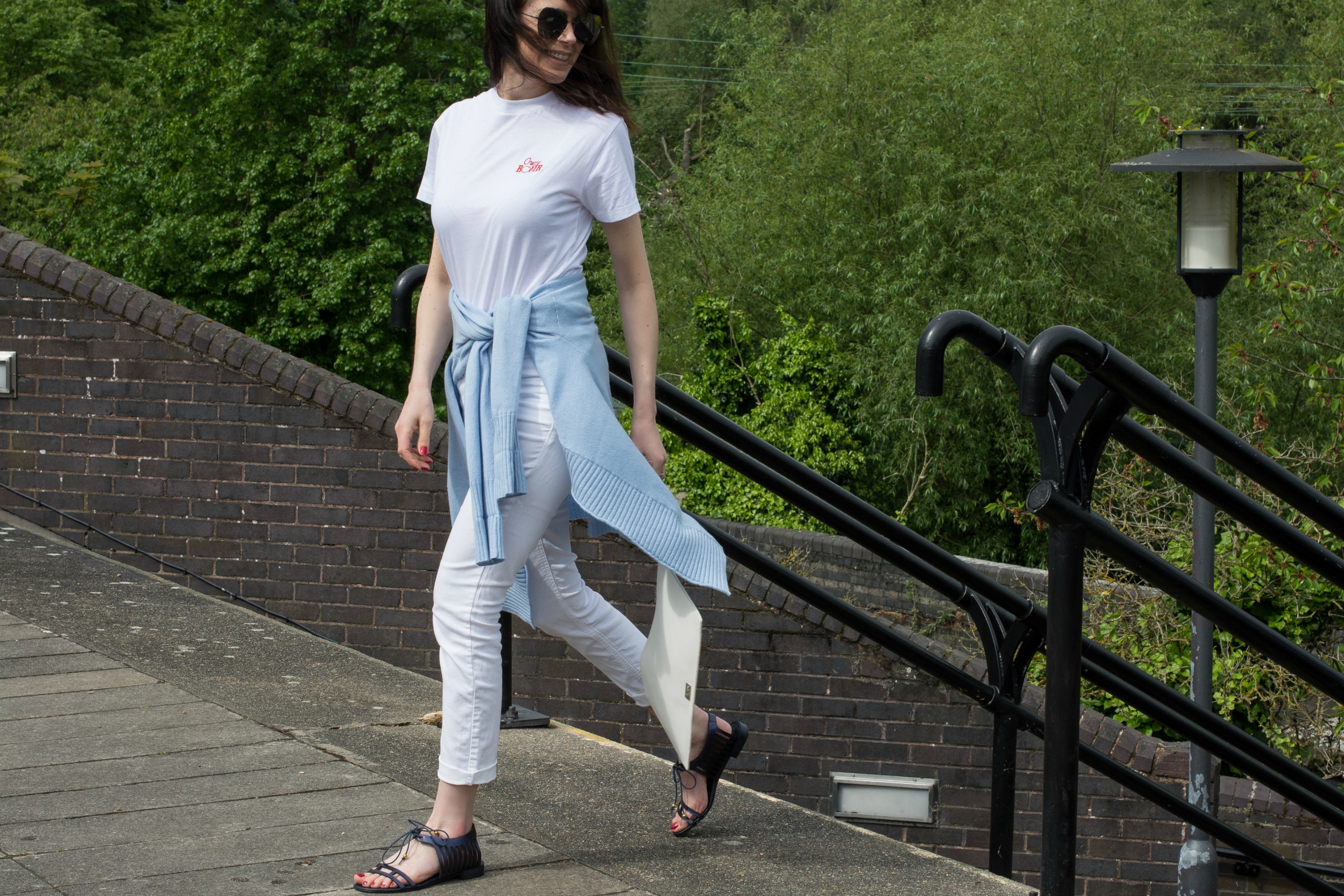 Where to buy the best Cashmere Sweater
Now when I say "the best" I mean in every aspect from quality & price through to style. There's a lot of cheap cashmere on the high street that I wouldn't bother looking at, it's below par standard & quite frankly pointless. Just being labelled cashmere doesn't make it 100% or of high quality as there are many variables required to yield superior yarn. Among other things these include the length of the fibres, where the goats live & what they eat. Consequently the intensive manual labour & number of goats involved to produce one cashmere sweater make it unavoidably pricey which has spawned a market for an inferior product. On the other hand the cost of cashmere can easily cruise stratospheric when individual pristine hairs are collected with gilded combs by magical virgins simultaneously farting rainbows. Clearly those special jumpers are only an option for Oligarchs & Rock Stars! I'm being facetious of course but you get my point right? So for the rest of us with our sensible shoes on terra firma there is the wonderful Winser London.
You may already know I'm a fan of this British Label as I've written about them before here & here but perhaps you don't know they now ship worldwide! WooHoo that's news to my U.S & Aussie readers who were previously missing out.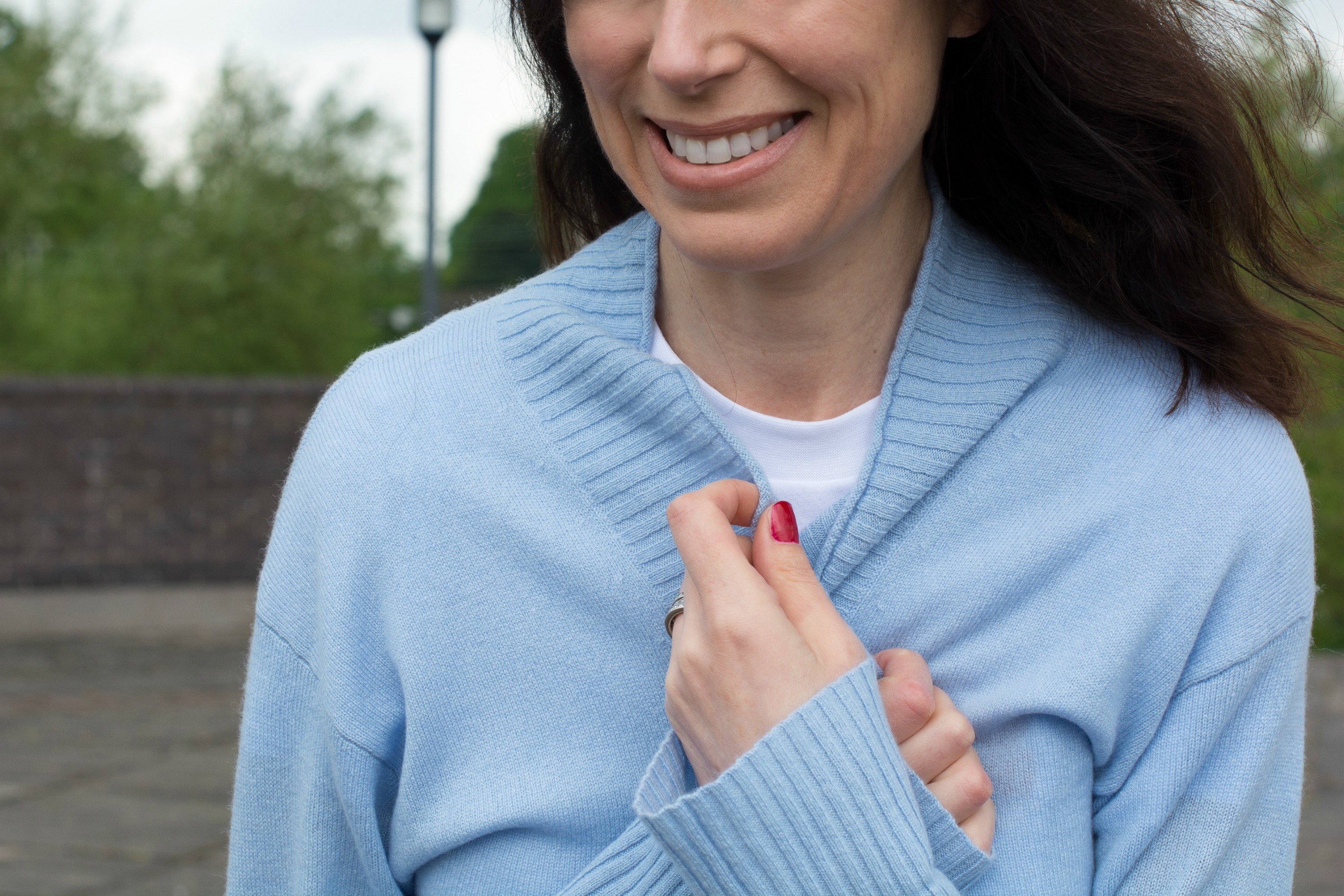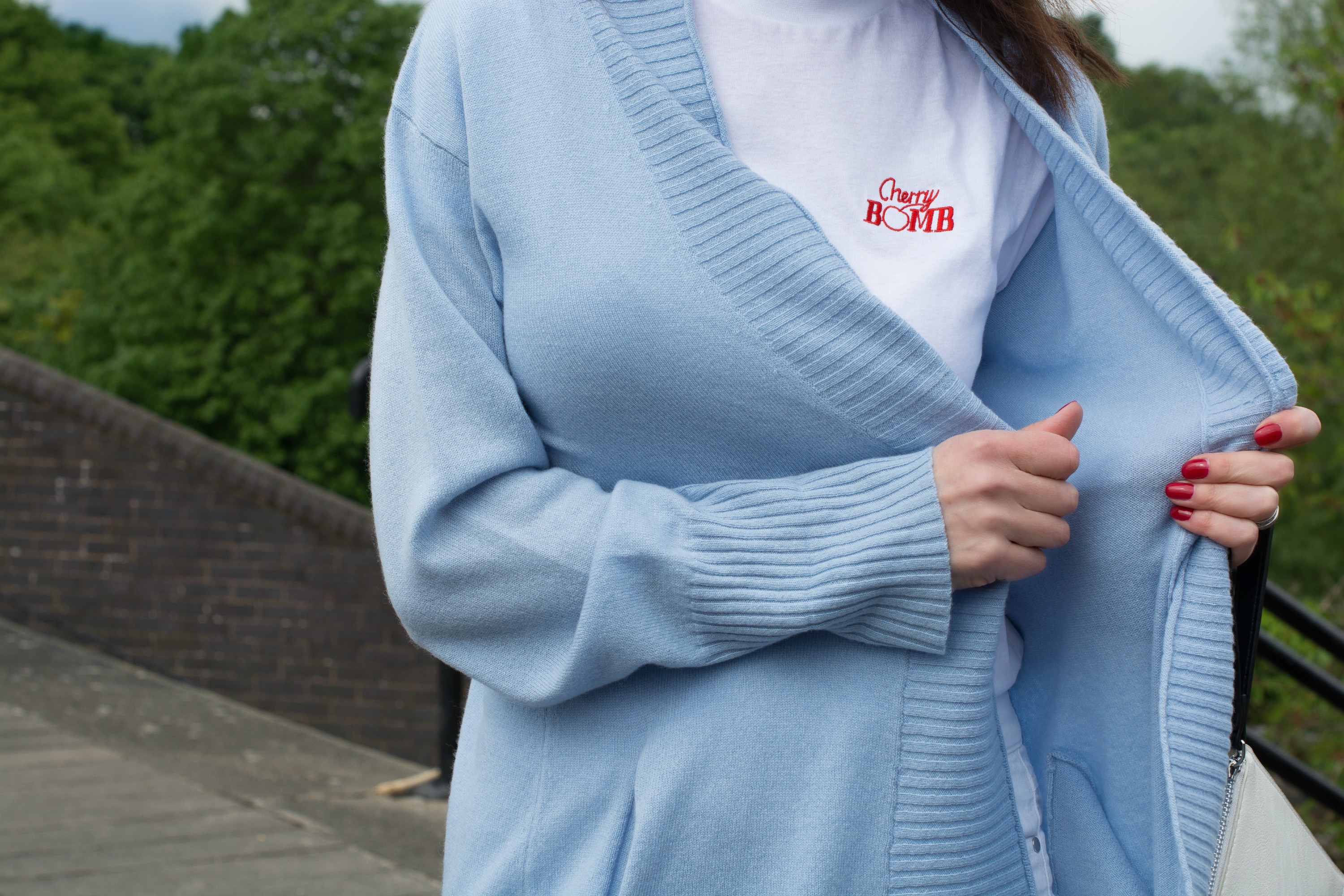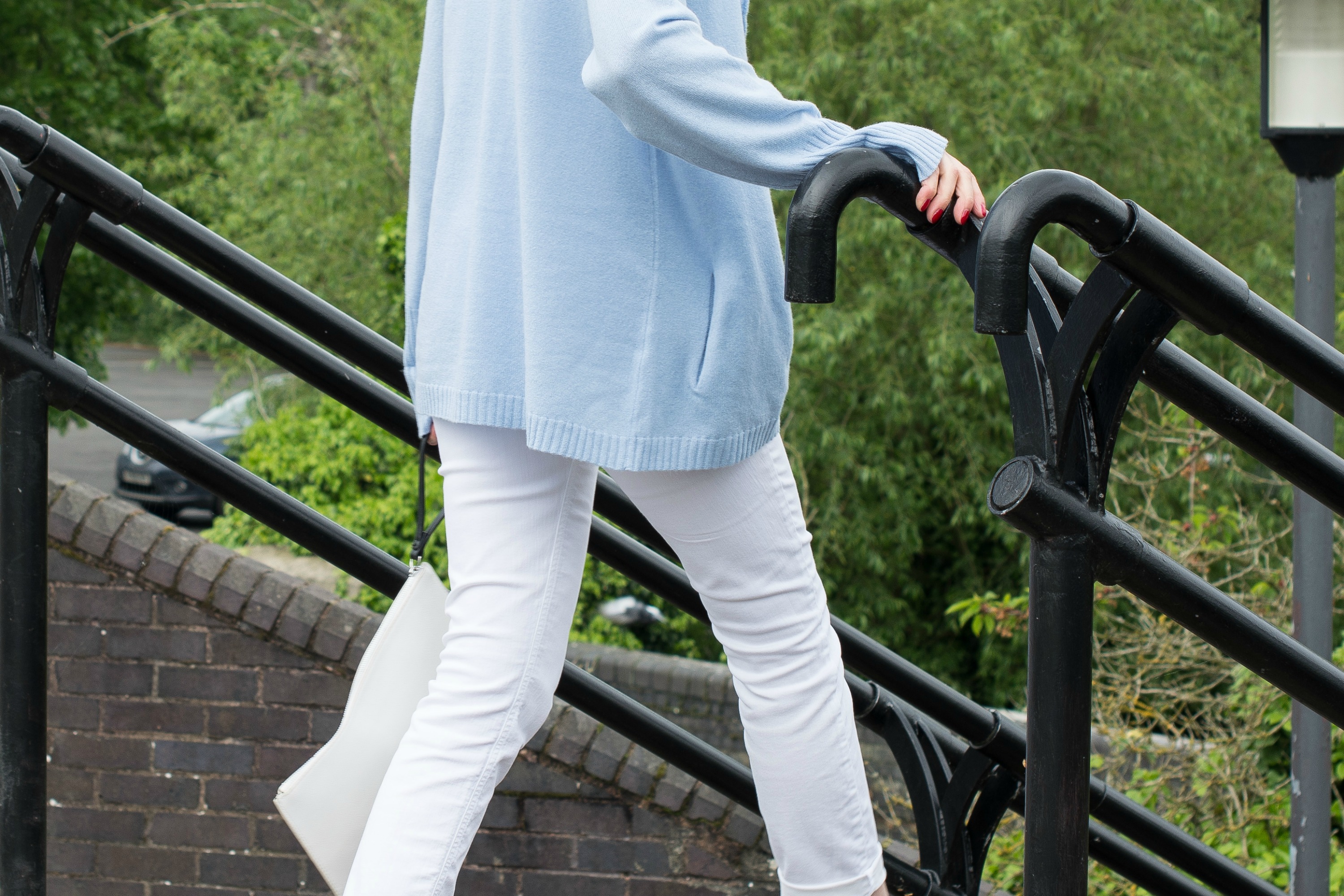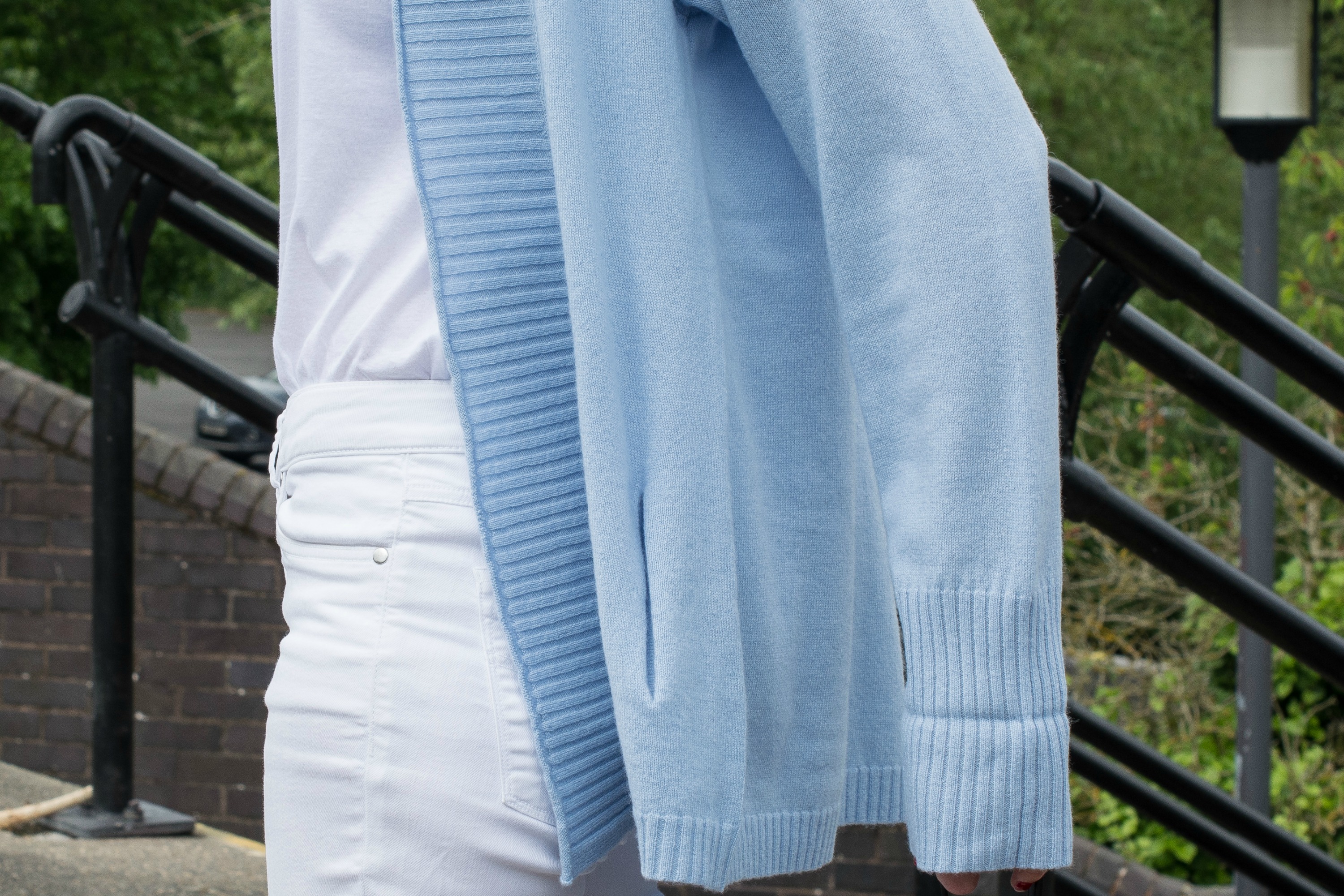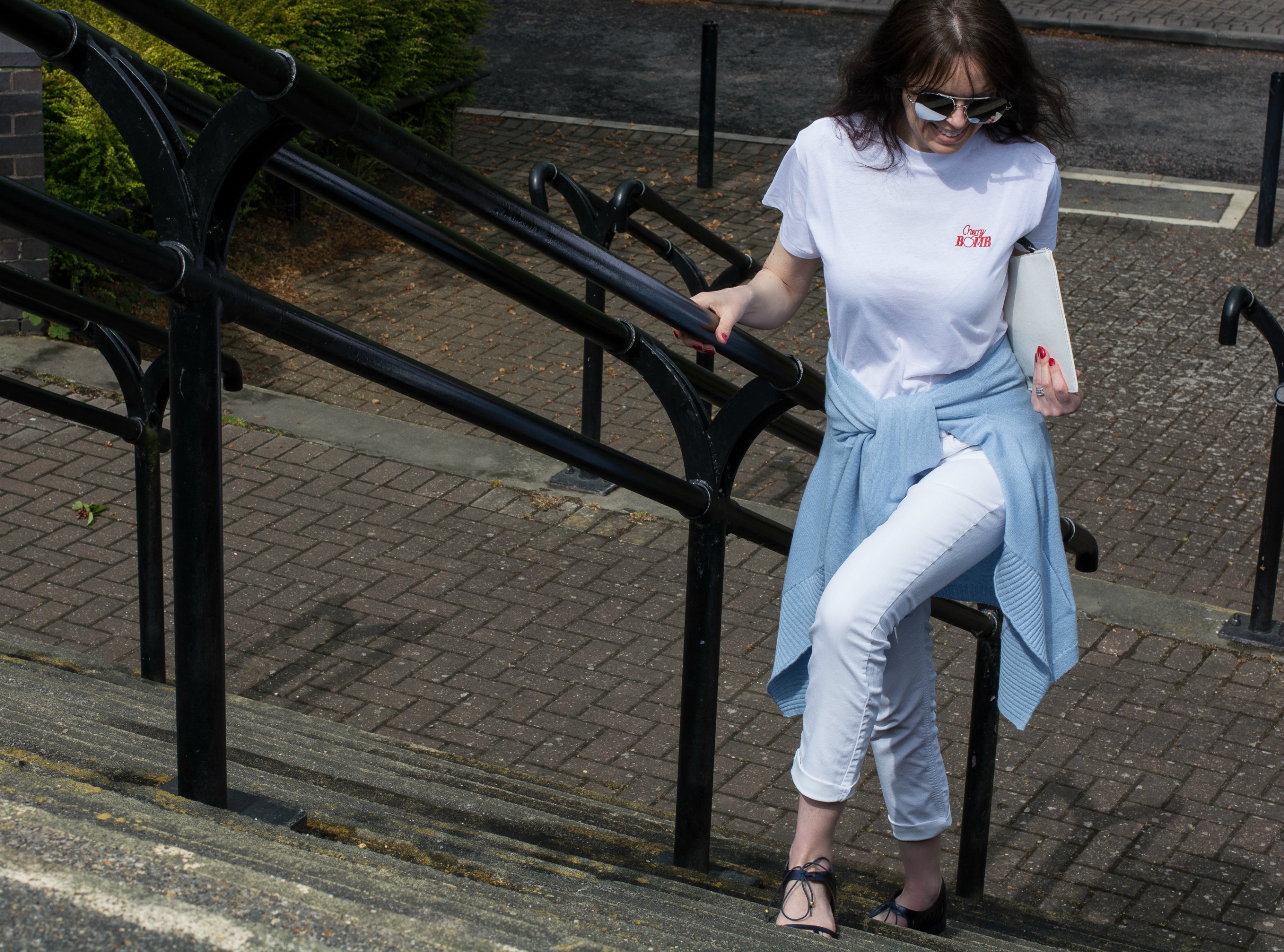 Winser London Cashmere Collection
As you take a scroll through this collection it may seem small, limited even, but that ironically is what makes it great. With Winser you only need a few outstanding pieces for a range of perfection. If you could touch the downy softness online you'd snap it up in a heartbeat! As for colour, I'd go with whatever compliments the majority of your existing wardrobe, for me that's either cream or baby blue. Whether you invest in the Audrey cardigan or sweater both are completely wearable with anything although I suggest the cardigan is more useful through warmer months because you can wear it open. I often throw on a cardi of a summer eve particularly if I'm sitting outside with my Aperol Spritz…Pauses wistfully for summer.
However if you're still hesitant to spend so much money on knitwear start with the diaphanous cashmere wrap. Once you feel this gossamer light scarf caress your neck you'll understand exactly what I'm talking about – Cuddling kittens.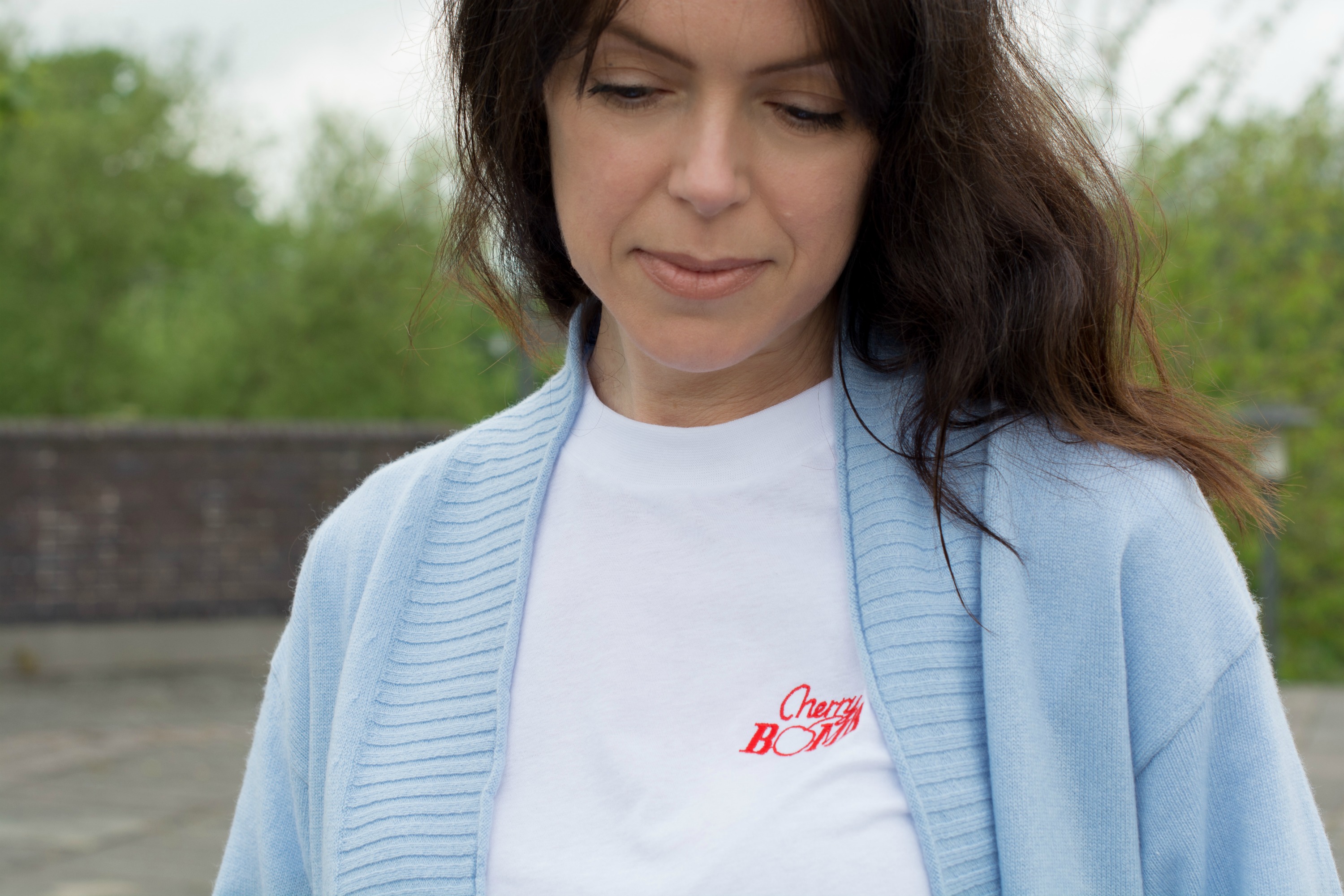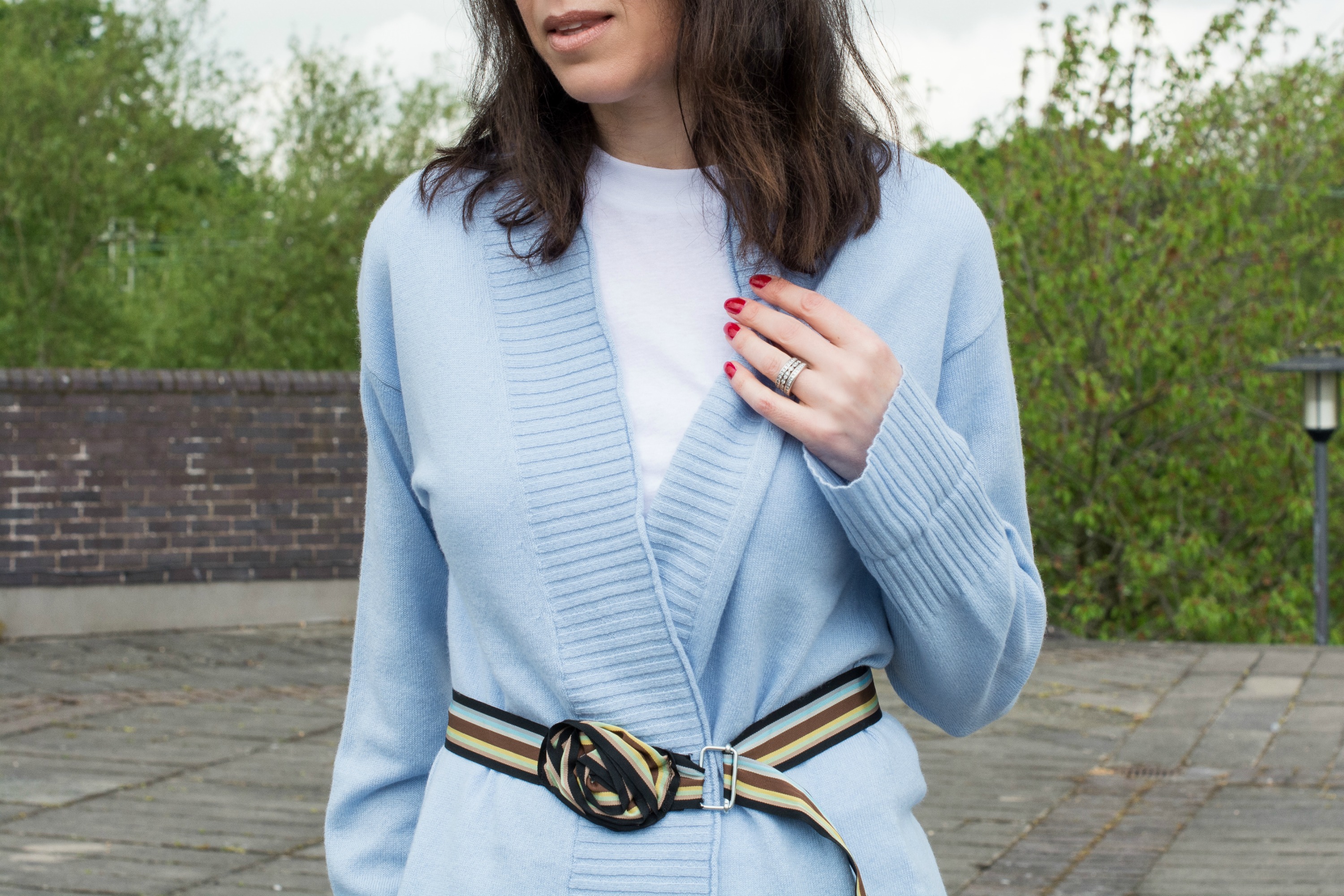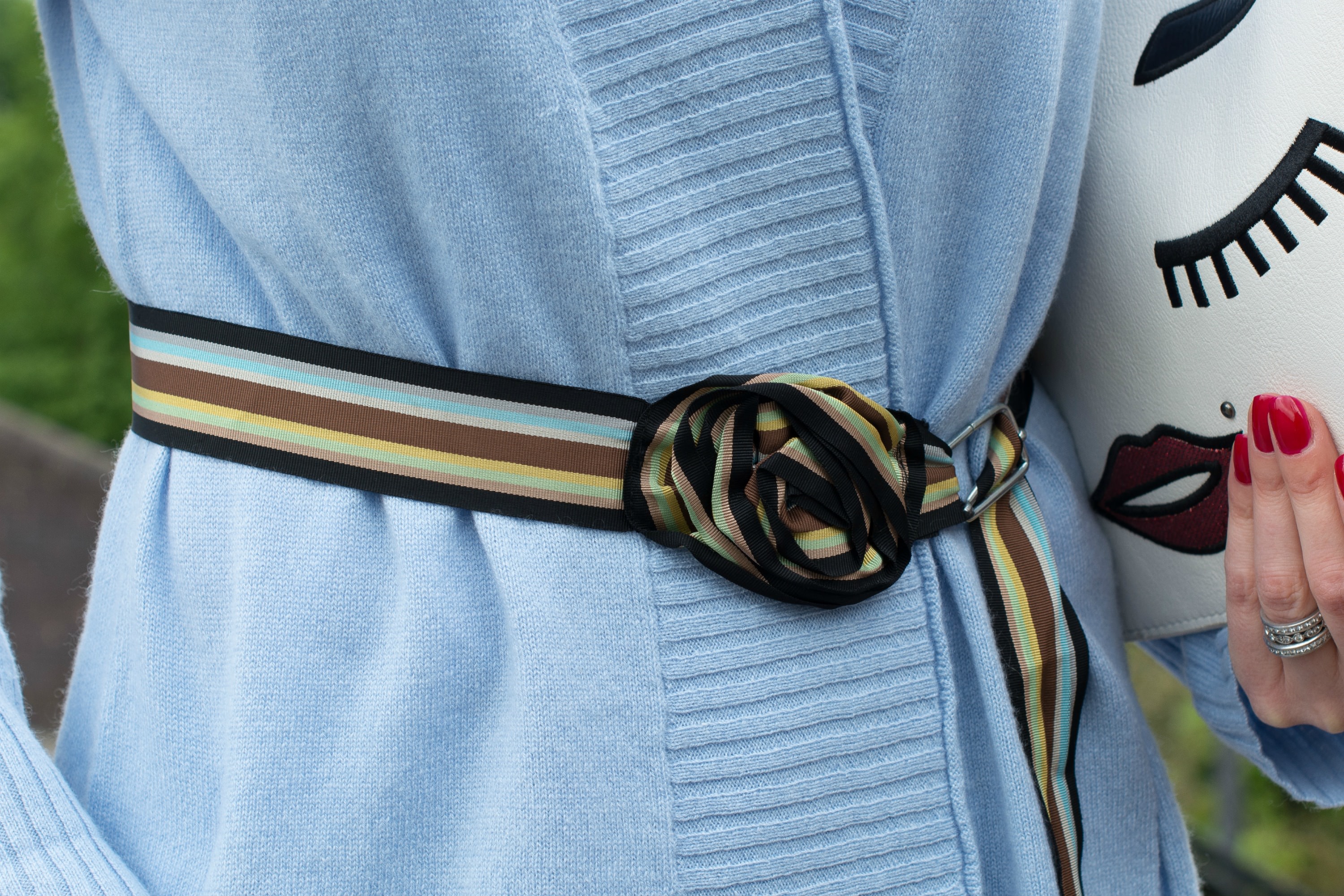 What to wear with your Cashmere Cardi
The answer to that is simple – ANYTHING!
For today's outfit I wanted to show how easily a cashmere cardi adapts to different temperatures. Fortunately the weather turned out four seasons in one day, it was literally cold & overcast one minute then bright sunny & warm the next! This is the Audrey belted cardi from Winser London that I styled with another belt I already had, Finery sandals & the Ganni Cherry Bomb T-shirt. It's a dress down casual look deliberately to show an everyday outfit because I strongly believe you shouldn't save things "for best". Why go to the expense of buying a stunning piece for your collection that will rarely see the light of day? Wear it! I say wear it often & with everything & enjoy it…
Have a fab week one & all, see you soon or catch up with me over on Instagram xx
*Cardigan c/- Winser London