In case you hadn't noticed, I like a bit of Retro. Usually it's a mash-up with my more modern pieces but for today's outfit it's pretty much head to toe. This outfit is how Mama does Retro Chic in 2017! It's super easy to pull off any era without looking like you're going to a fancy dress merely by adding an unlikely twist. For example if you love the drop waist beaded dresses of the roaring twenties but feel a tad too flashy, just add a long-line chunky knit cardi! It's simple if you think outside the box – Imagine your one main piece then pick the polar opposite style to pair with it. If it sounds crazy it'll probably look awesome, trust me.
See what I've done here with my fluid floral Jumpsuit I've added a very strong element in this beat up AllSaints biker? It's that type of thing. My stacked heel shoes are still in keeping with the Vintage/Retro vibe & to a certain extent so is my bag however it's the jacket that keeps the look current i.e ON TREND – Does that make sense?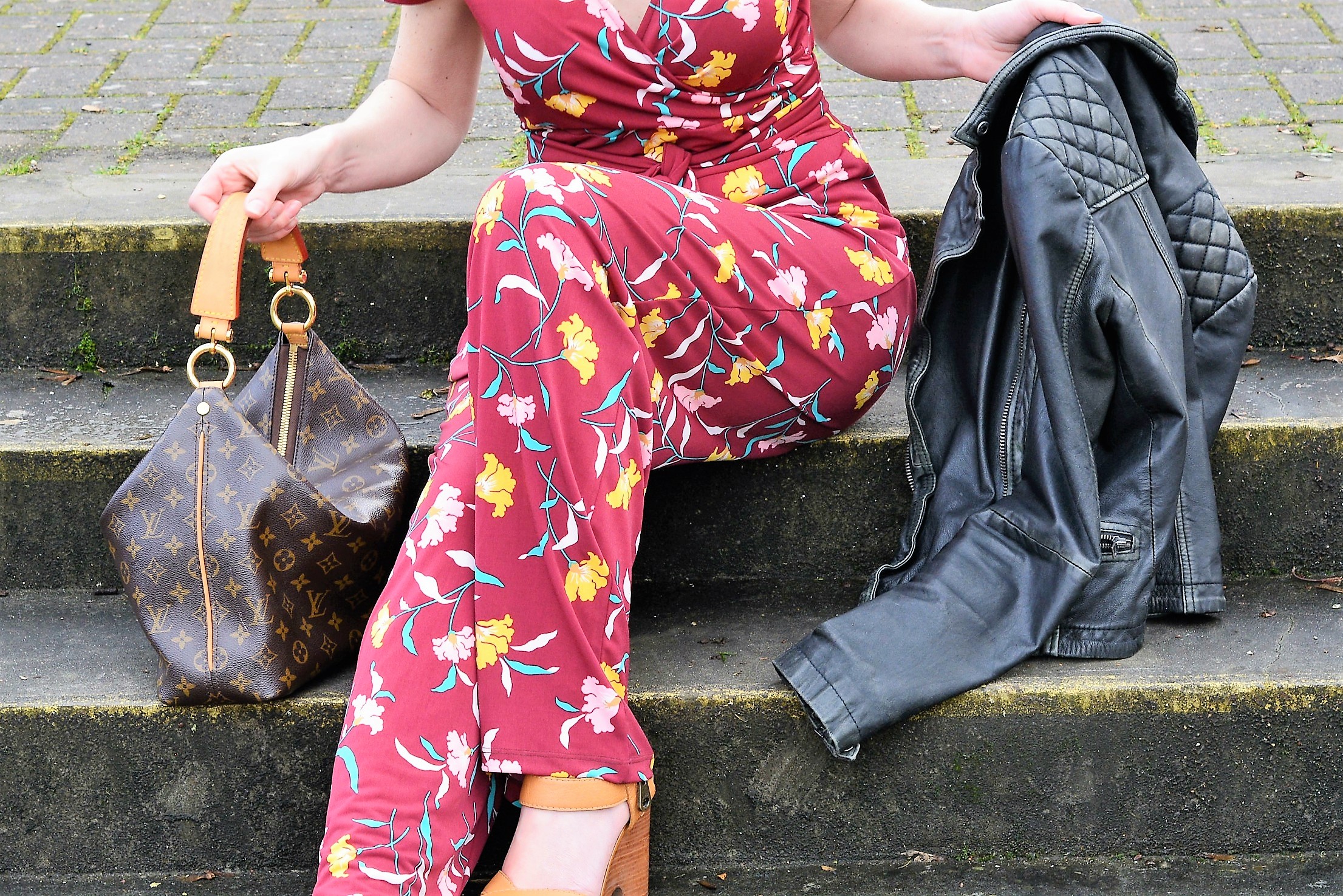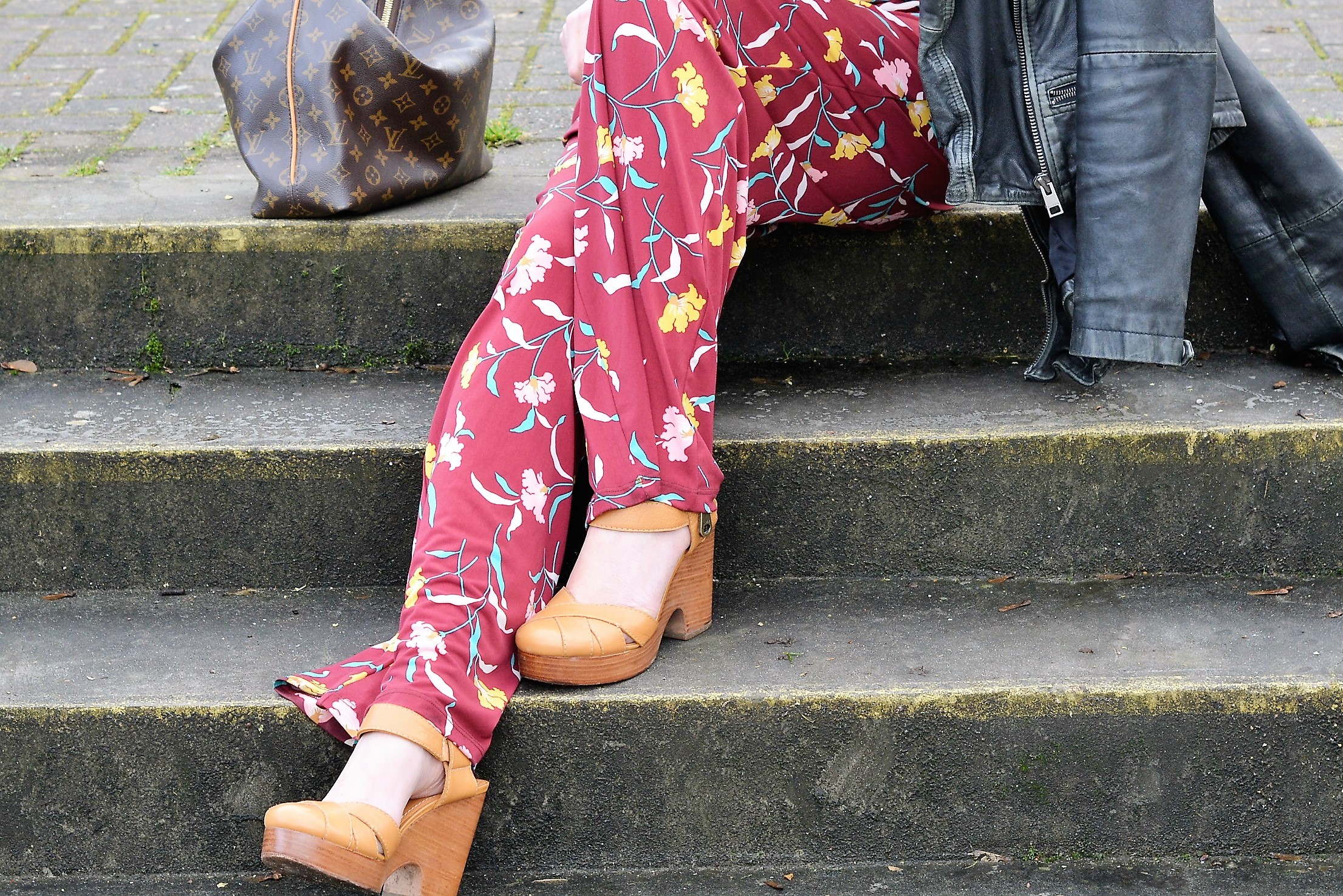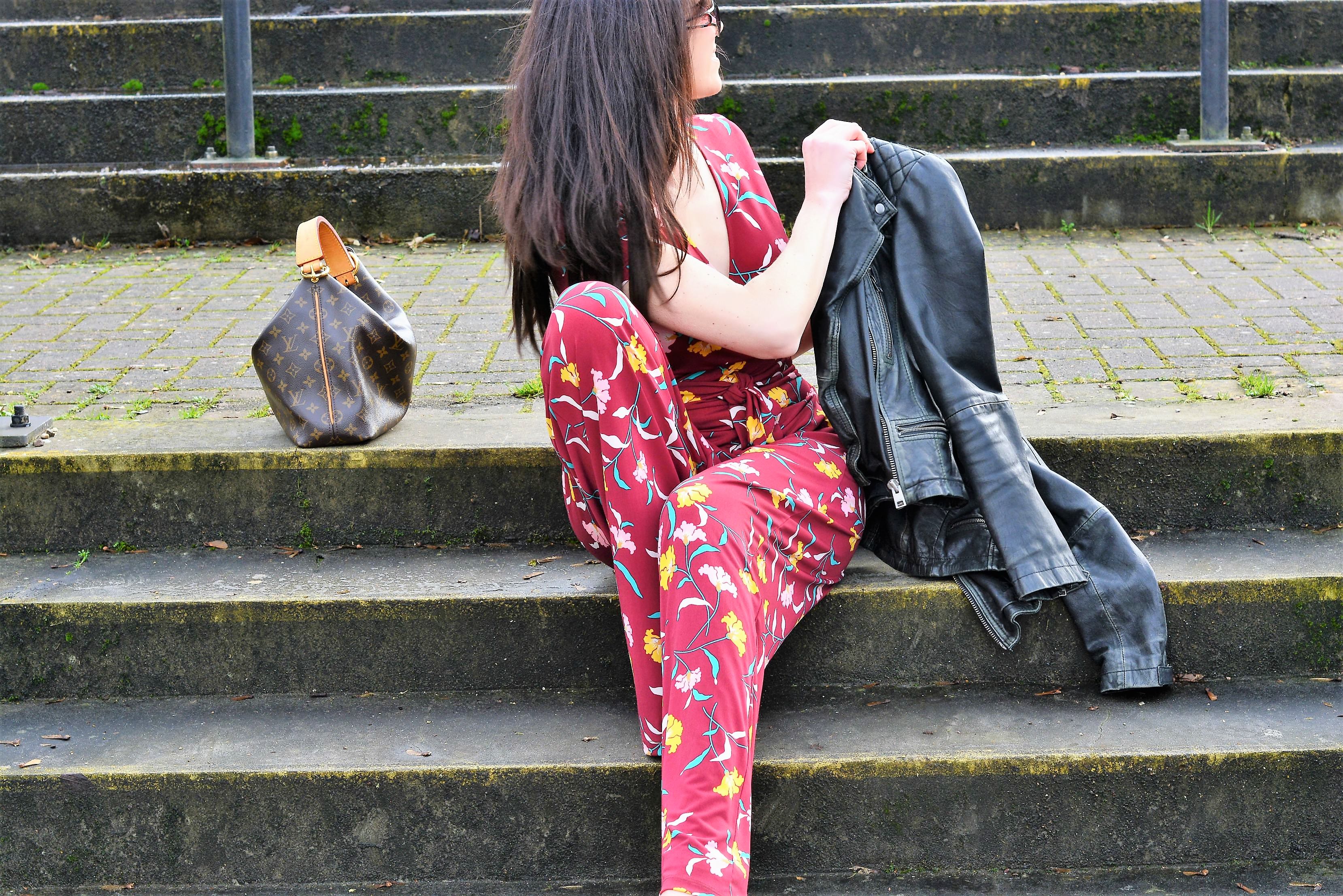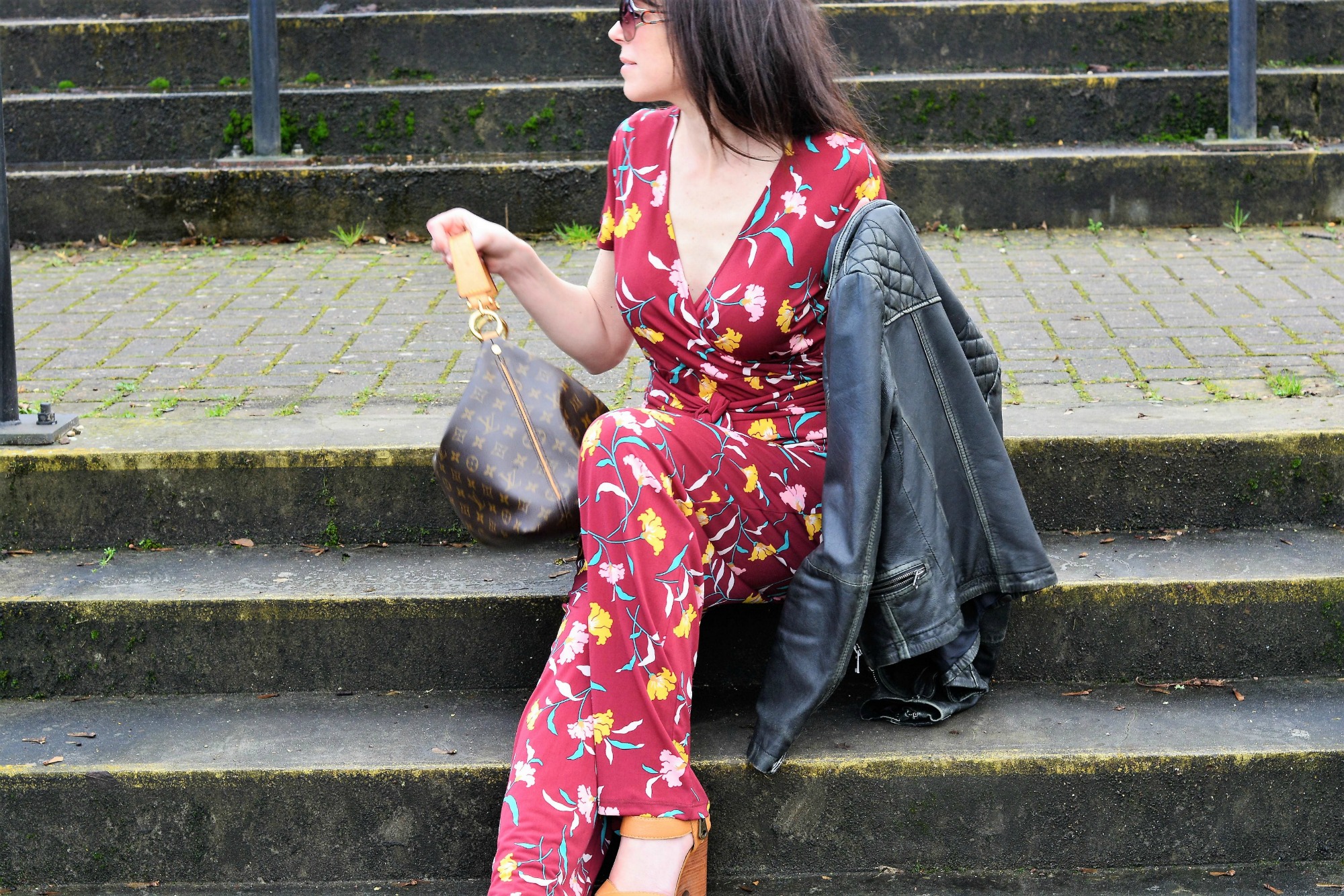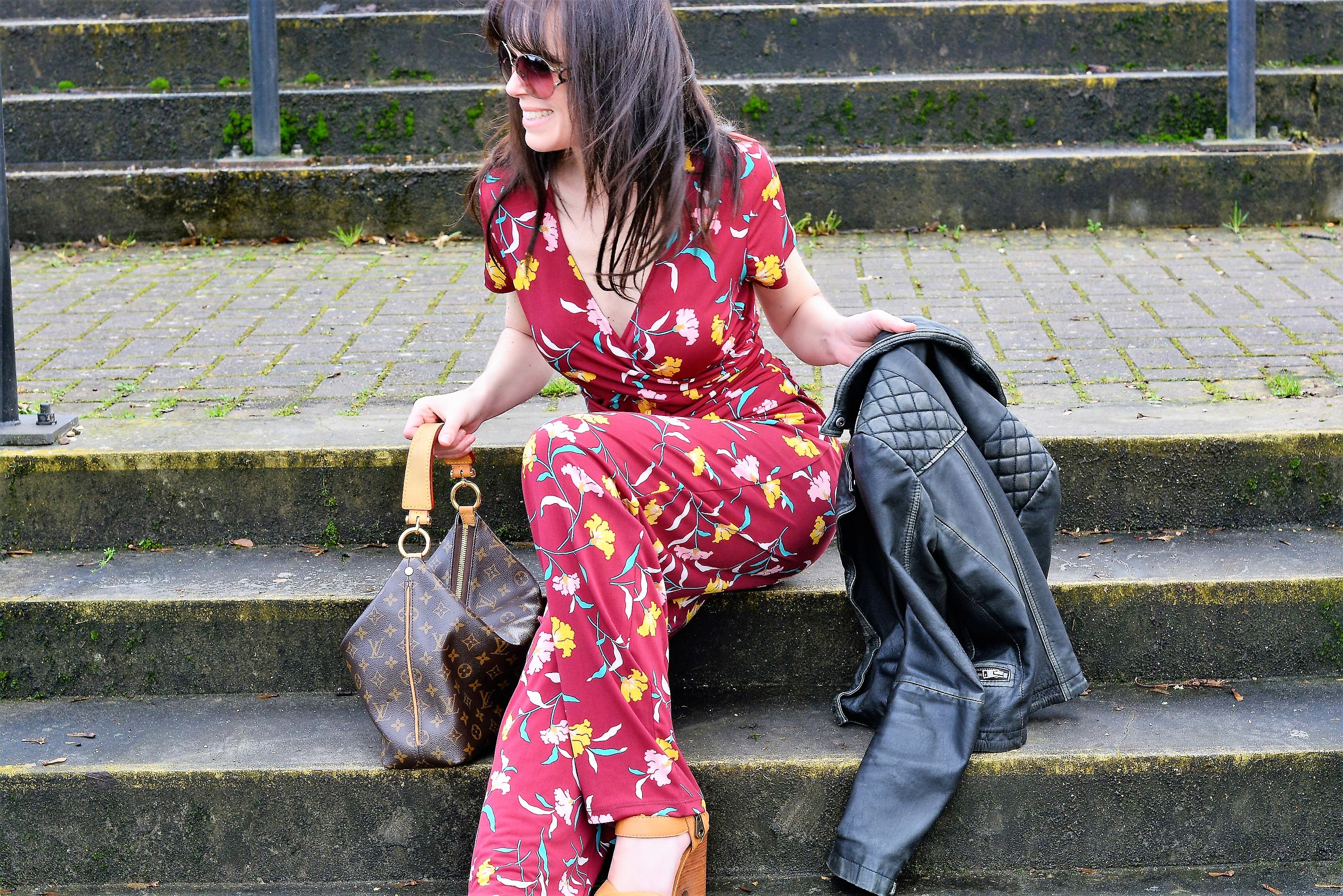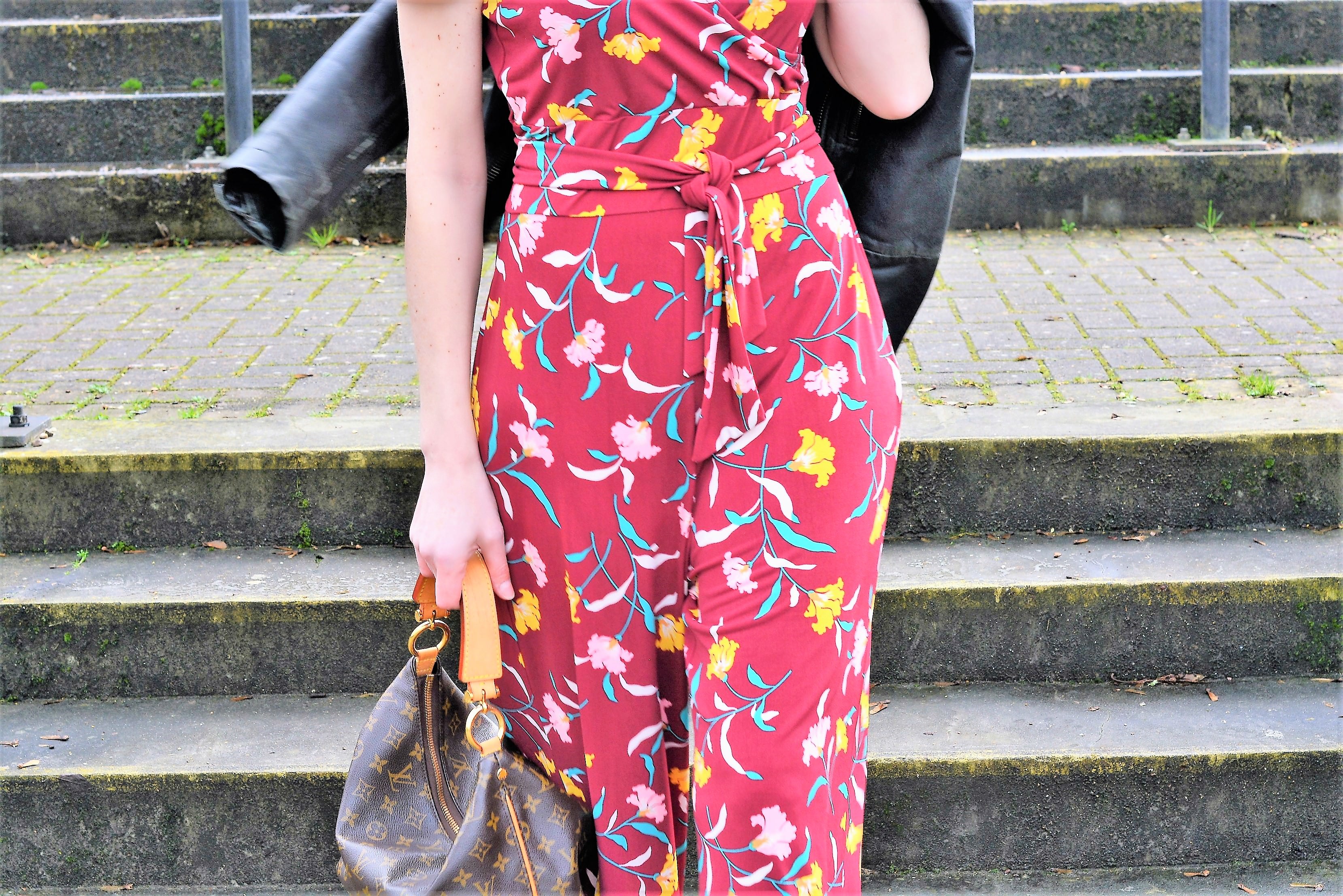 A Floral Jumpsuit and Stacked Heels
This fabulous Jumpsuit has a slinky feel with its voluminous leg & stretch fabric. It's from the funky online boutique Rock My Vintage & happens to be currently on sale at half the price! As I'm trying hard to not knowingly support abhorrent labour practices in the Fashion Industry I asked them for the provenance of the Jumpsuit. Here's what they said…
"The floral jumpsuit comes from a brand called King Louie that only work with manufacturers' who guarantee adequate working conditions. It started in Amsterdam and ships to shops across Europe. They are part of the Fair Wear Foundation that strives to improve working conditions in the clothing industry. They conduct strict inspections to ensure there is no child labour or excessive working hours and conduct strict inspections of their suppliers personally every year. Their clothing also comes with a GOTS certificate (Global Organic Textile Standard) which means that based on organic fibre and production compliance, the clothing is fully sustainable"
Rock My Vintage ships to UK, EU & the US – Simply choose your country in the drop down flag at the top right of the menu. Incidentally you'll also find some amazing 1920's inspired dresses on this site – It's really worth checking out.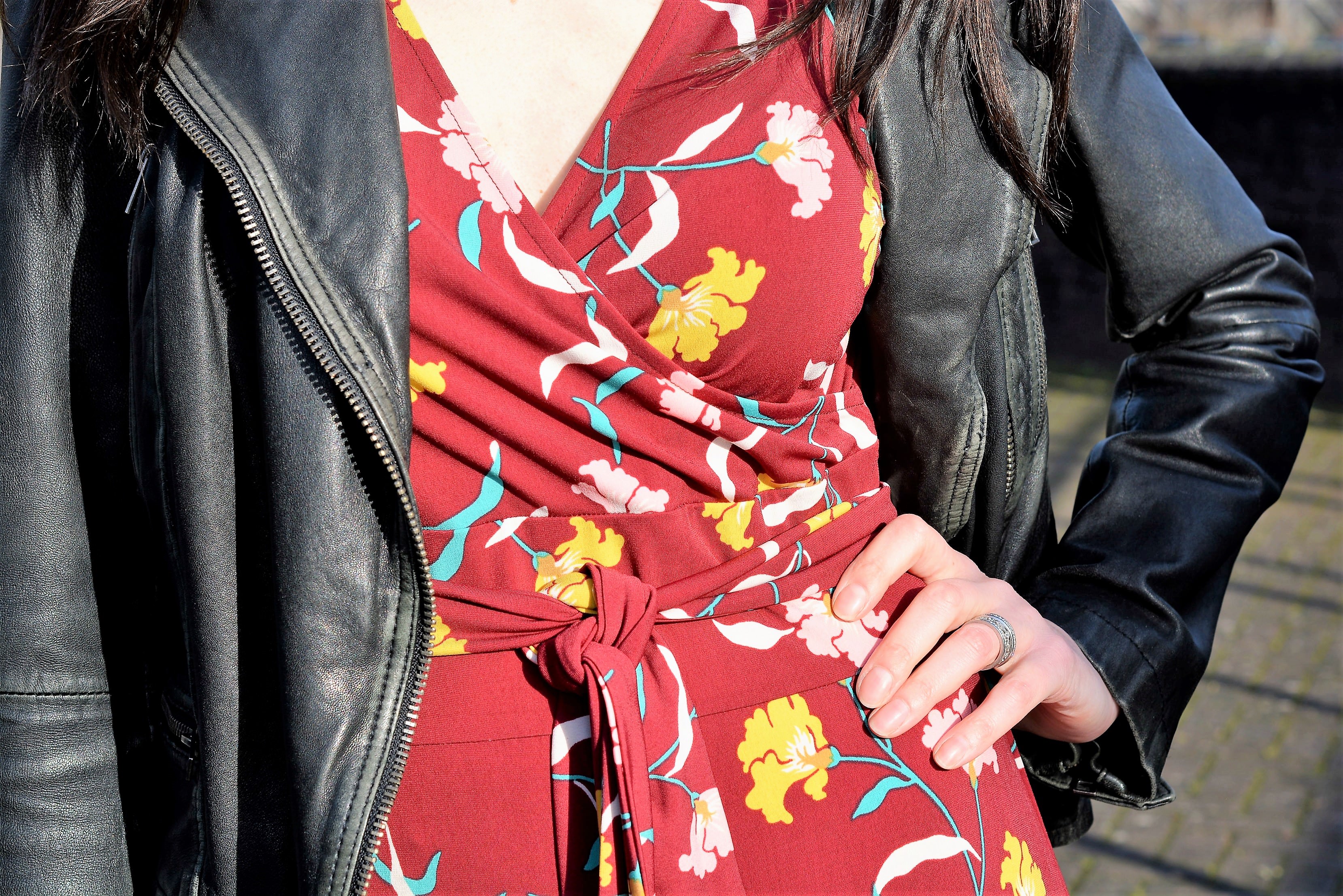 Get the Retro Look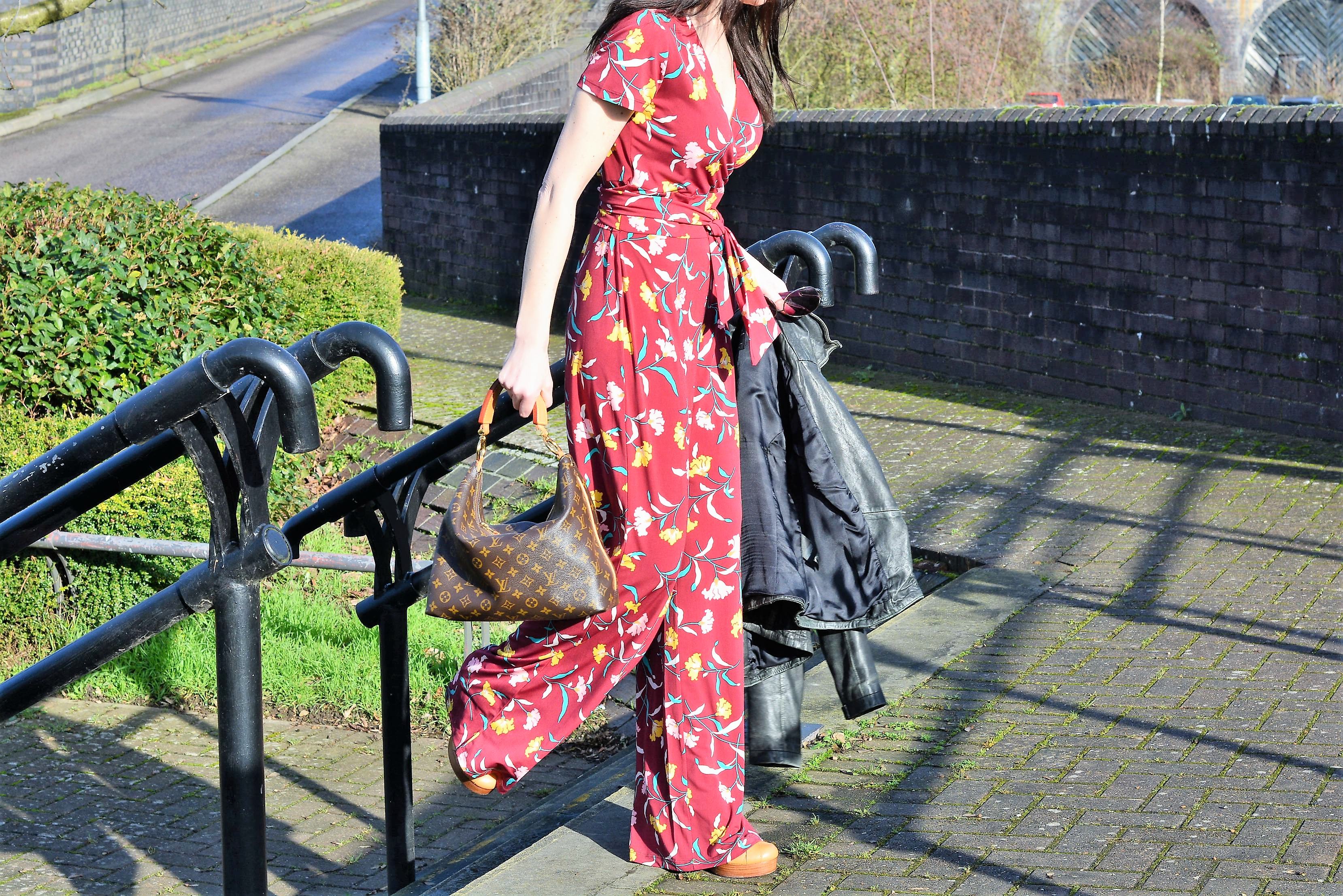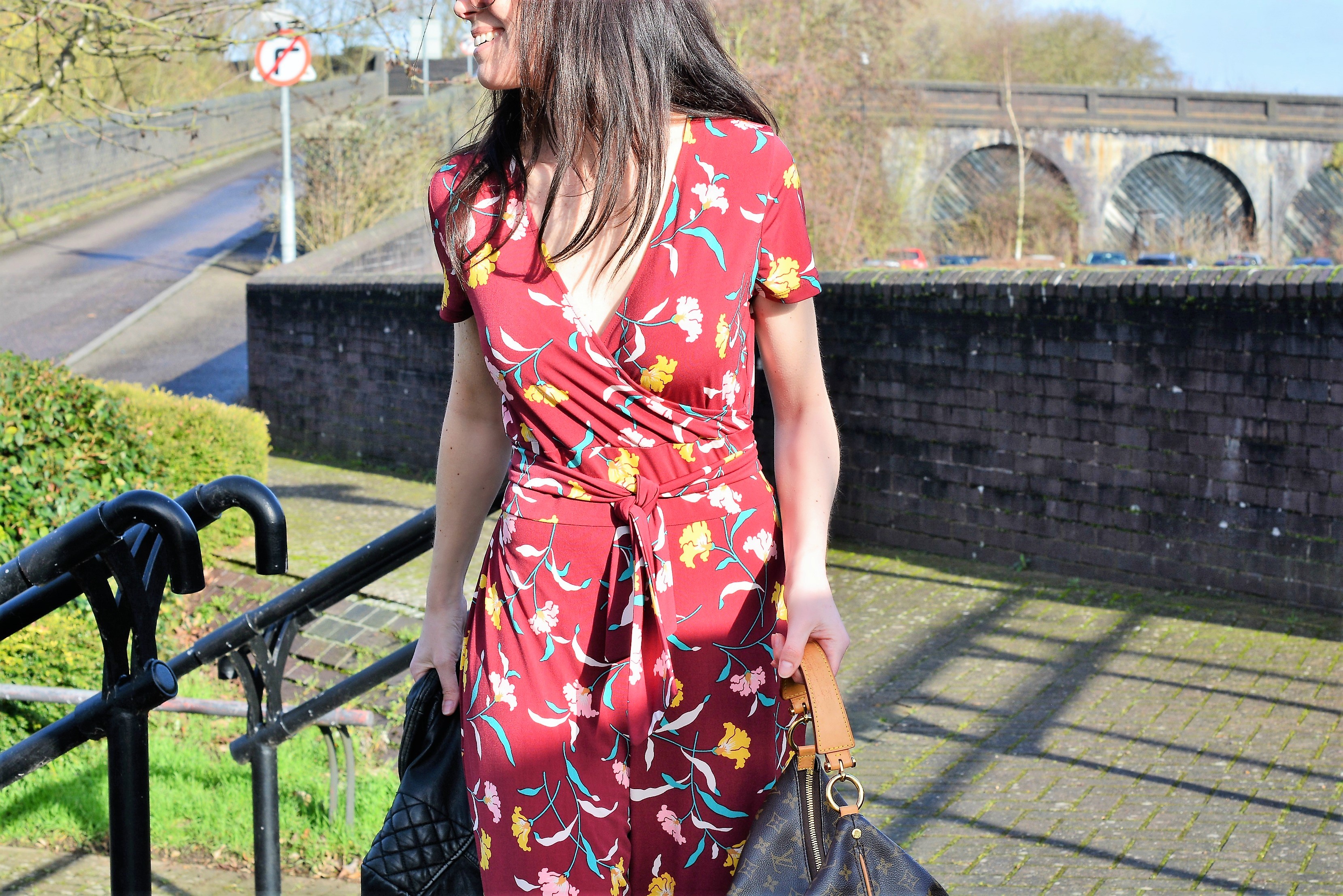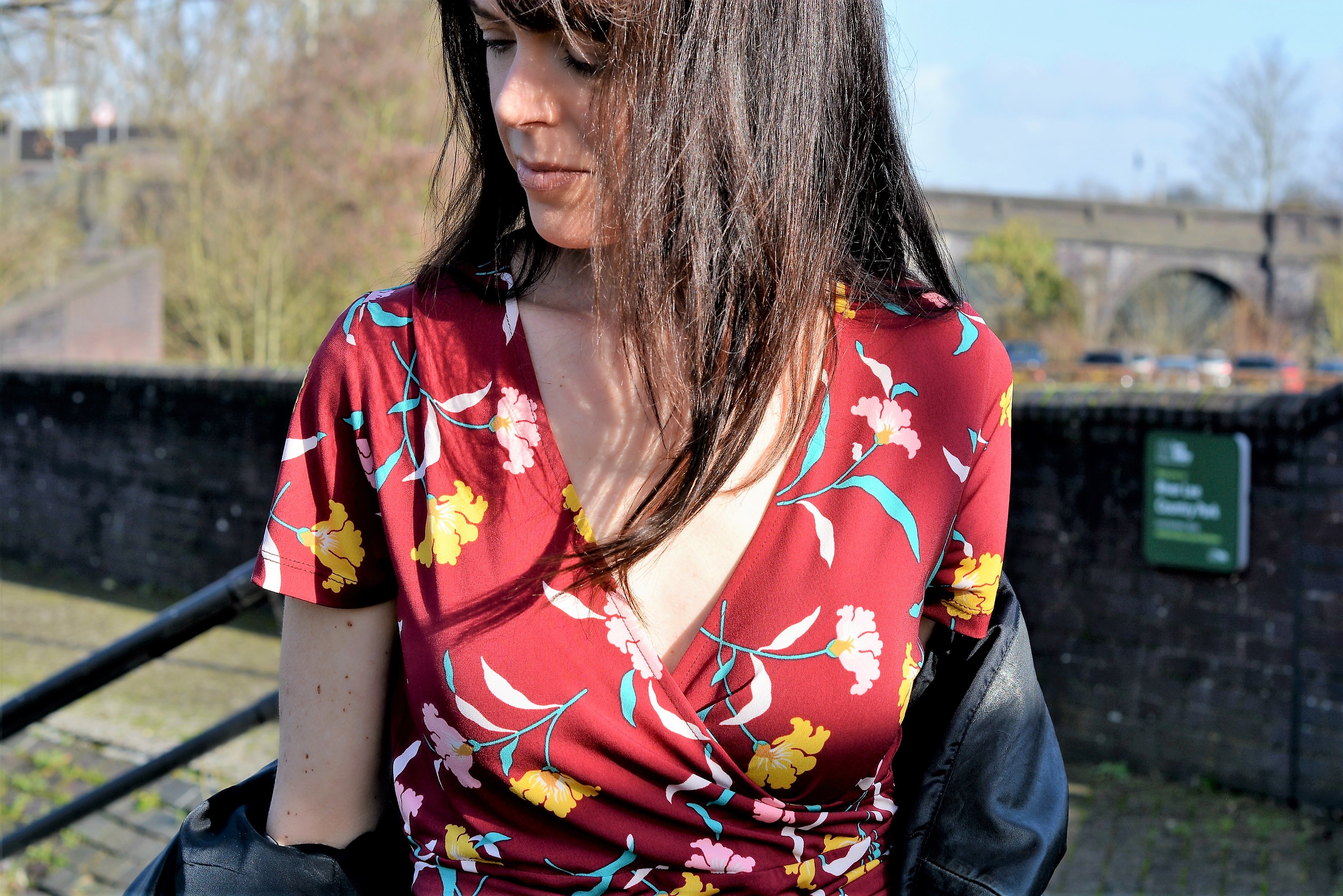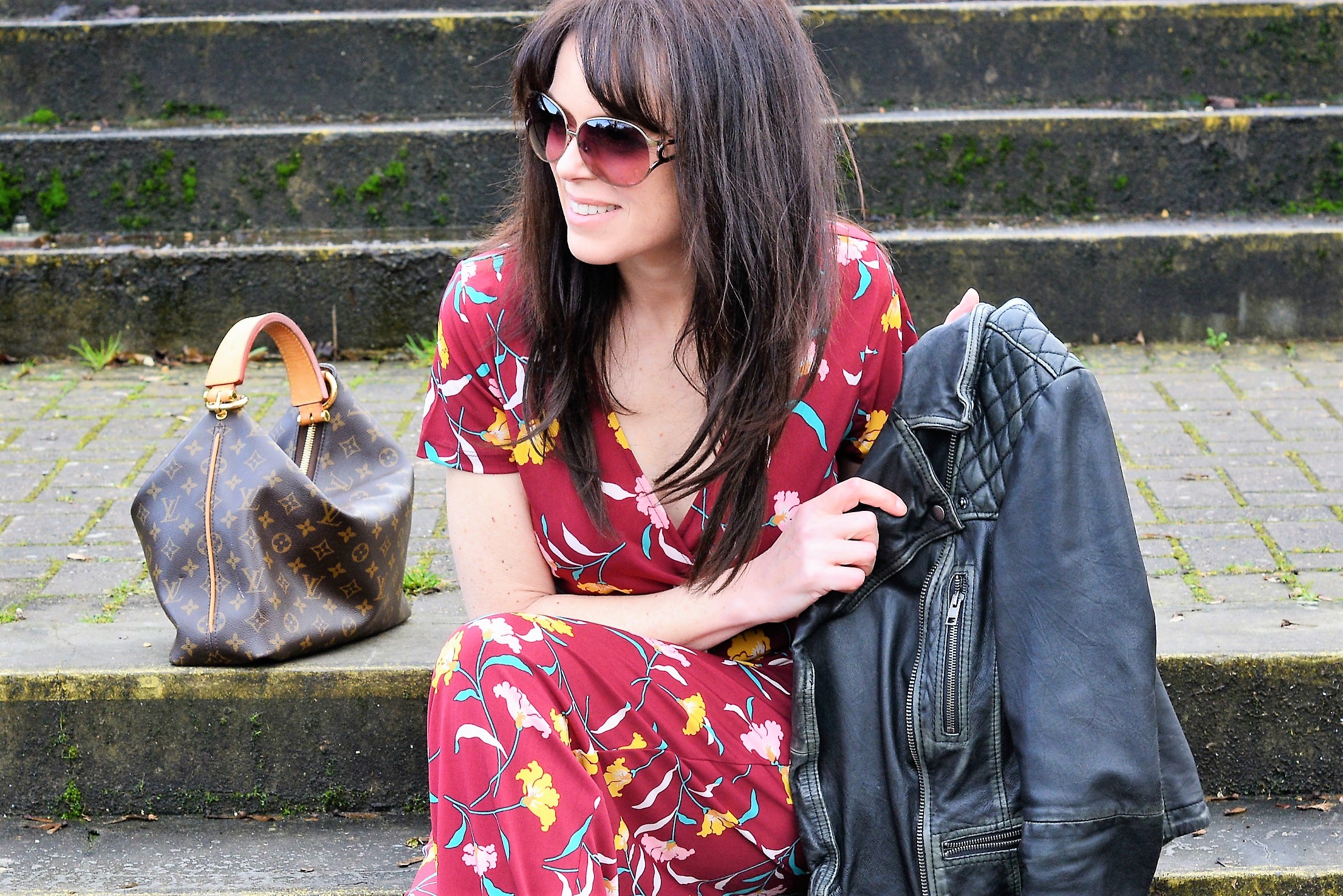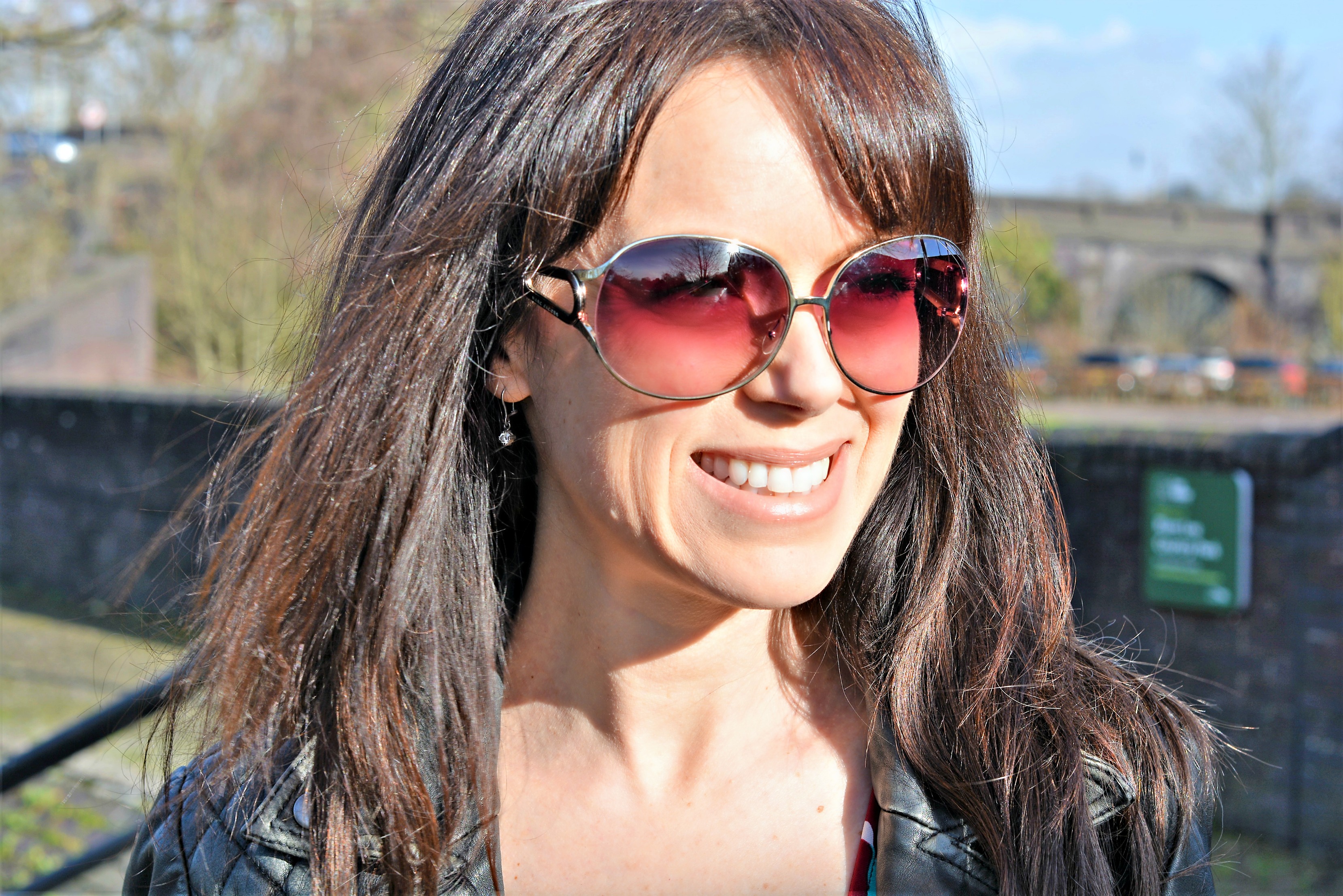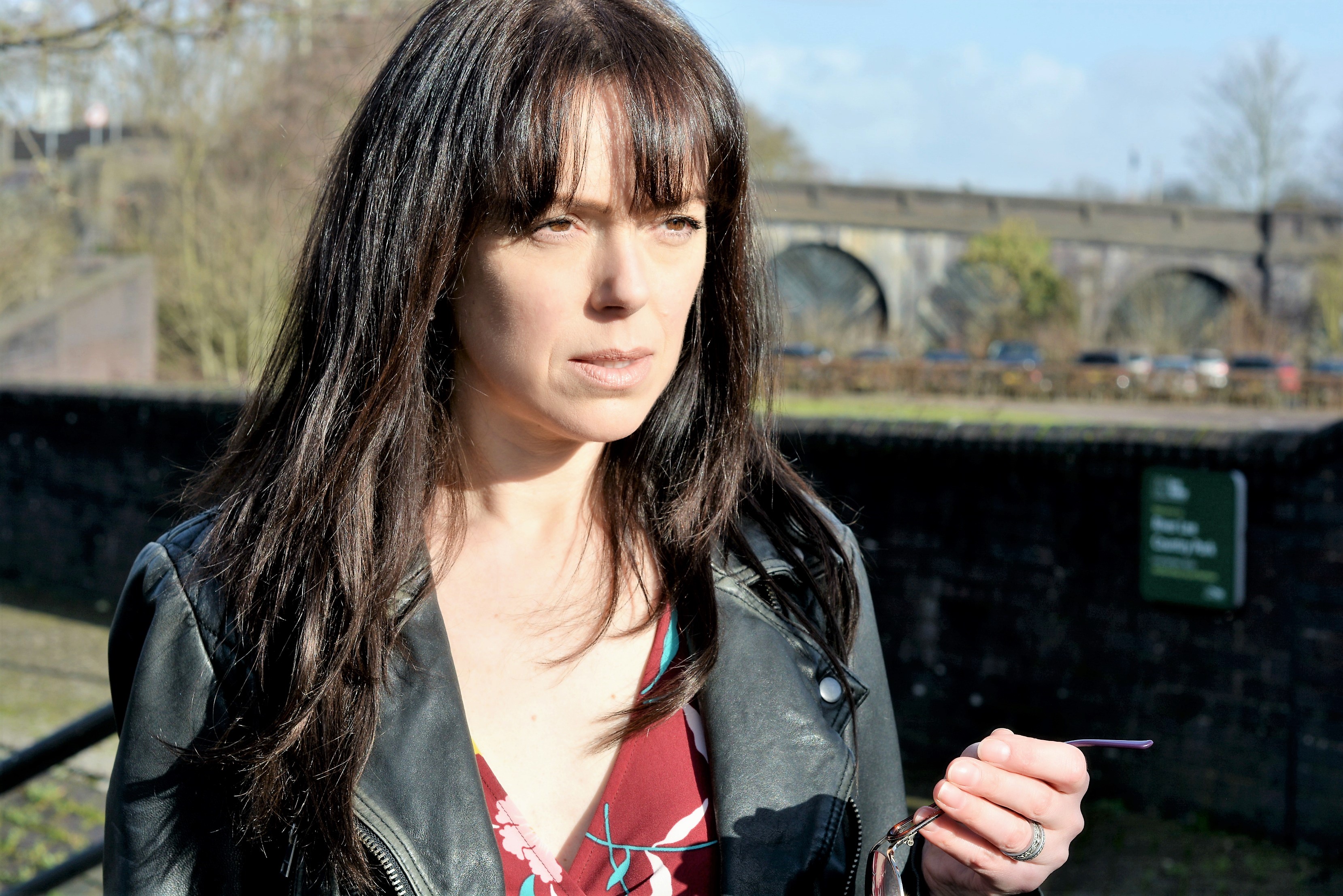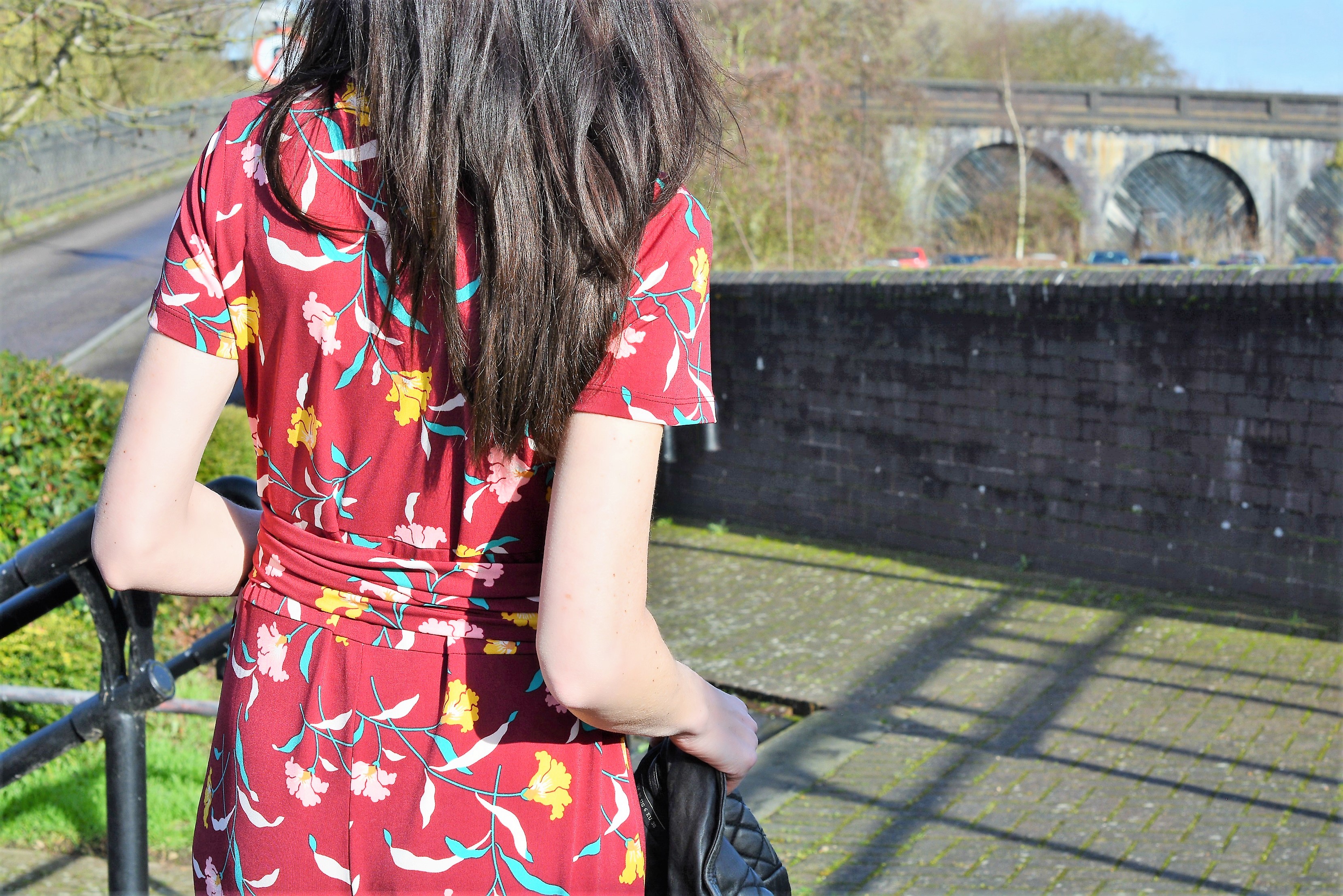 How about these old lady elbows? Has anyone else noticed their elbows aging? Mine look older than any other part of my body & I have no idea why!!! It's bloody bizarre Hahahahah…
Also I need to do some investigating into the best ways to remove unwanted facial hair. My face is covered in whiskers these day, far too many to pluck like I used to. Besides which, I actually can't see them to grab the little suckers since my eyesight is so appalling now. Does anyone have the answer to this dilemma?
Speaking of aging – I have some interesting results from my new Caudalie products trial that I'm sharing with you next week. Hope to see you back for that.
See ya, MTx
Disclosure – Rock My Vintage gifted me the Jumpsuit. My opinion is honest & unbiased.
Linking up with Not Dressed as Lamb