Is it ok to wear a mini skirt after 40? Excuse me?….Obviously this is a rhetorical question I'm asking because clearly I can wear whatever I like, I mean I am a grown up after all!
It wouldn't occur to me to consider what anyone else thinks when I'm deciding what to wear. If I'm honest I was quite shocked to read the ridiculous article uncovered by Catherine of Not Dressed As Lamb Blog on her facebook page. A laughable list of things women over 30 (yep that's no typo – 30!) should NOT wear. Catherine then came up with the fun #iwillwearwhatilike link up where women don the various items on that list in protest & post the picture on Instagram or Not Dressed As Lamb Blog.
The only reason I used this question as my title for today's post is because I now realize many women people actually don't think it is ok to wear a mini skirt after 40 & I want to prove how wrong they are.
You need only follow 2 basic rules to make the mini skirt work for you. 1. Wear flat or low heel shoes such as knee-high boots as I'm wearing or ballerinas or brogues, you get the gist. 2. Choose an A-line skirt or even a full skirt or pleated skirt & steer well clear of tight-fitting & stretch minis.
It's that simple,truly. If you feel the mini skirt isn't right for your body shape, well that's entirely up to you but don't think it can't be done, it's just a matter of finding the right top to balance your shape. Personally I think winter is a terrific time of year to try it out because nothing looks hotter than a mini with knee-high or better still, over the knee suede boots, wool tights & a chunky over-sized jumper. And ladies, you do not have to be a skinny mini to wear the mini this way – trust me, try it.
Check out my FASHION pinterest board for some examples of this outfit style I've recently added. I'll be pinning more as I find them so do please follow me for some inspiration on how you can re-create the look to suit you.
I'd owned this See by Chloe button through denim skirt for many years, the hem originally ended just below the knee but I'd grown tired of it & hadn't worn it for a while. Then a couple of years ago I decided it needed a re-vamp so I had my clever tailor Sadie shorten it to a mini skirt. Then lo & behold a year later Alexa Chung popped up wearing her almost identical collaboration with AG Jeans – I KNOW!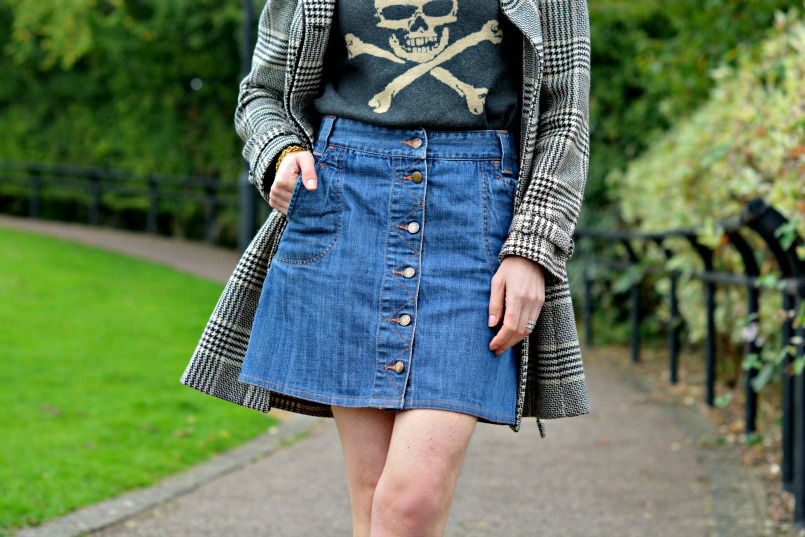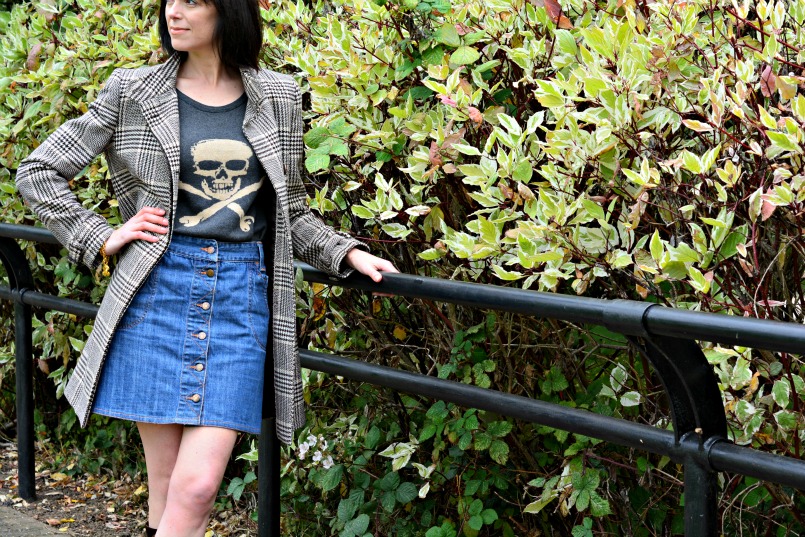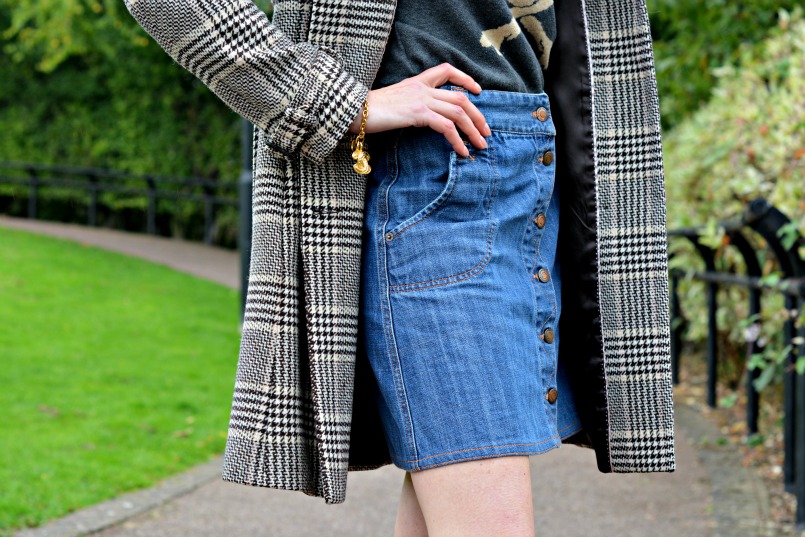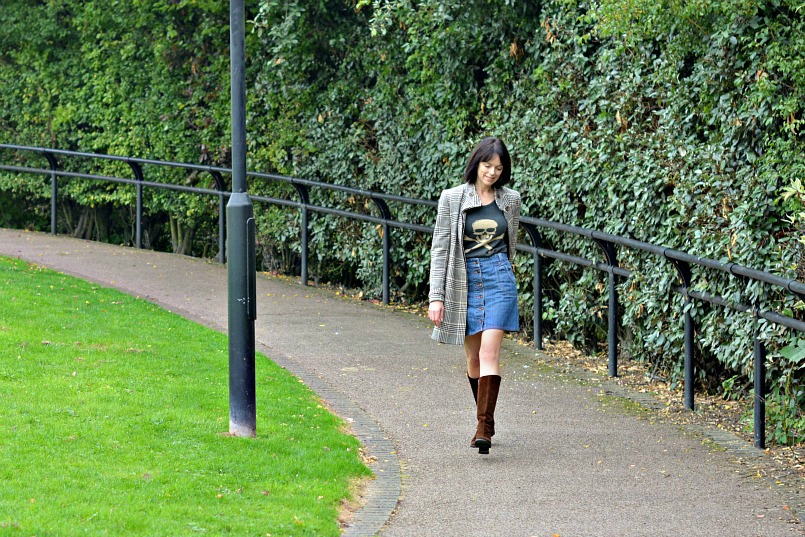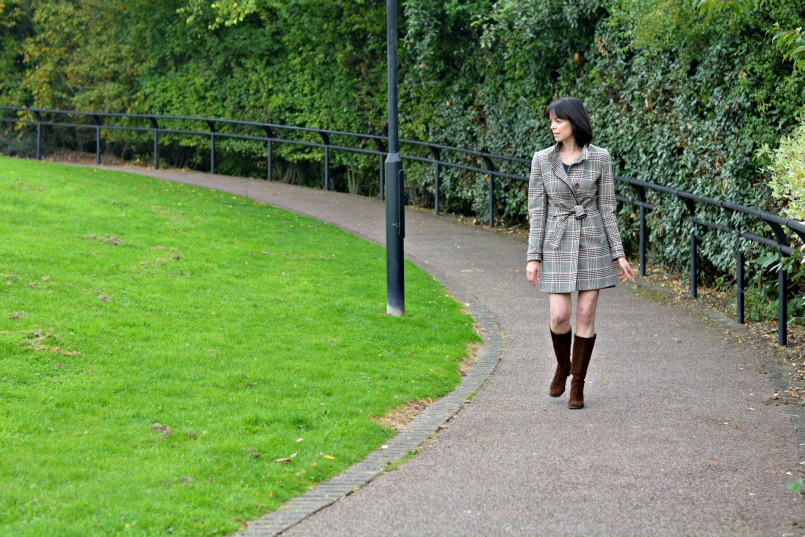 This lovely Trench shaped wool coat from Reiss is very old too, I spotted a woman wearing it & had to ask her where it was from. She wasn't the least bothered that a perfect stranger accosted her in the street & was more than happy to tell she'd bought it from Reiss but she thought it'd probably sold out. Us girls really unite over a fashion dilemma don't we Hahaha?
Anyway you know I'm relentless when I've fallen hard for something so I made the calls to all the stores, finally located one & made it mine. It was a smart buy, I've worn it to death but it remains in as new condition. No pilling at all on the outside & the lining is still in tact & looking sharp. The Autumnal browns are particularly timely now but these colours never really go out of fashion do they?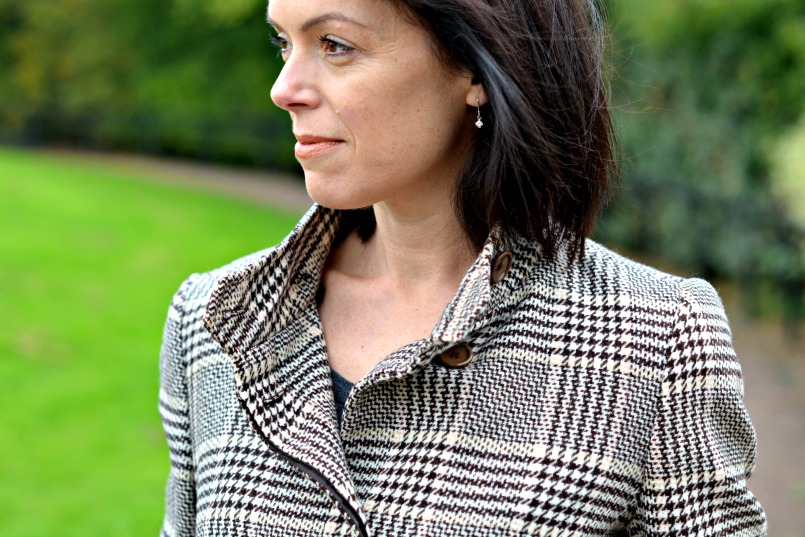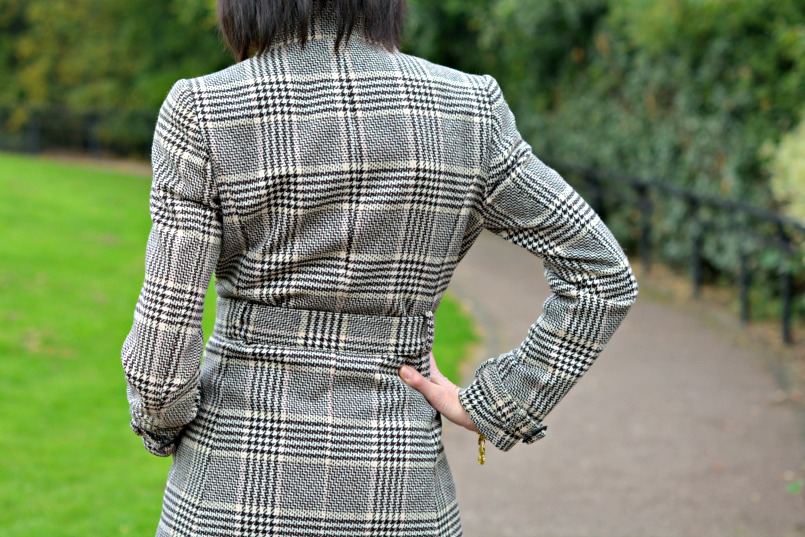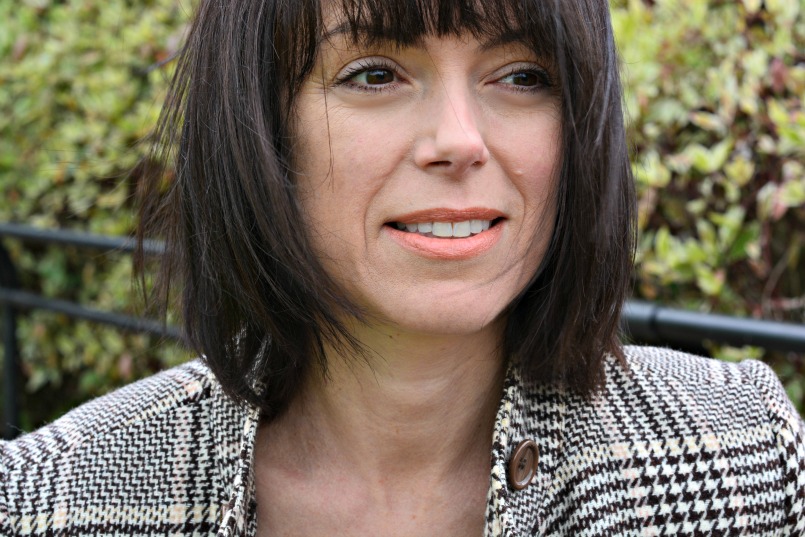 My unusual ruffle sleeved knit is from Warm Pixie. Unfortunately they don't do them any more, shame as it's a bit of a conversation piece. The girly sleeves crossed with an Indie inspired skull make it an edgy addition to any outfit plus with Halloween fast approaching it's a bit of fun too!
These boots were in the window of a little Italian boutique I once walked past in Milan. You know when you just know? Well I bought them on the spot & that was that. Quite unlike me to impulse buy actually I usually agonise over every purchase sometimes to the point of missing out on said item altogether. However these have the perfect shaped heel for me & my comfort value plus I rarely find knee-high boots narrow enough for my skinny calves so it was a no brainer. They're pretty 1970's retro wouldn't you agree? I've had so much wear out of them they've been re-soled twice! I keep the suede looking good by using a wire suede brush on them now & then.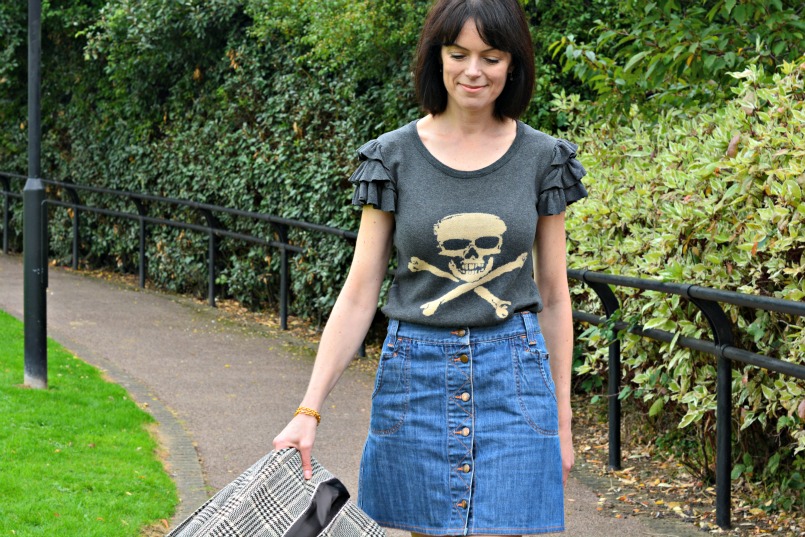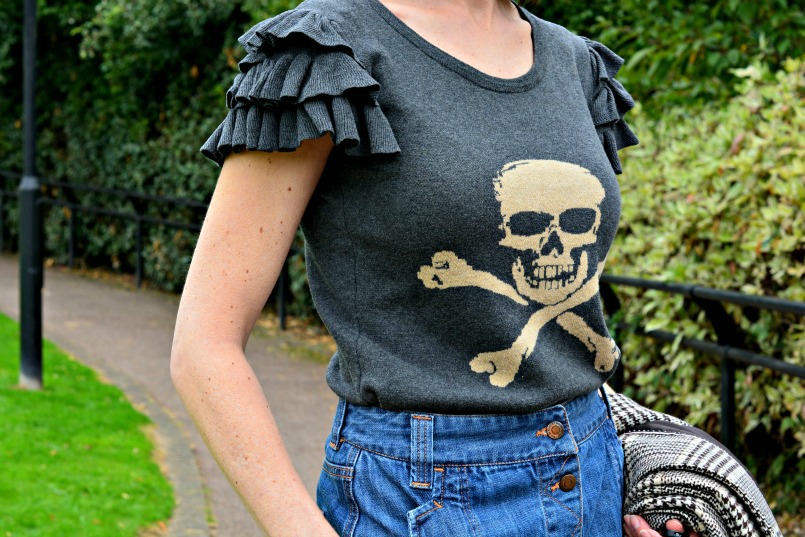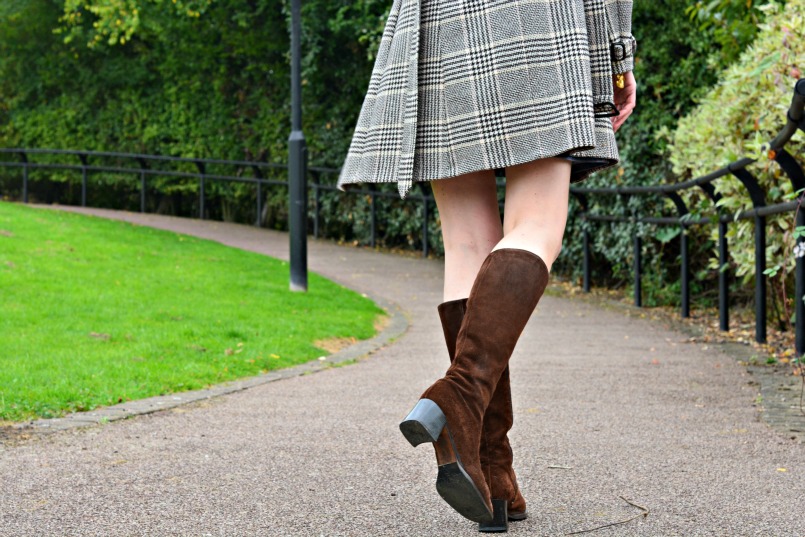 Do you wear mini skirts? What I really want to know is whether you consider what other people will think when you're deciding what to wear? Has anyone criticized your outfit choice lately? See ya, Mx