Do you own a leopard print jumper or top?
Probably you do, it's one of those items most of us have in our wardrobe. It's likely you wear it with blue denim or perhaps black jeans? Well how about updating the leopard print jumper by wearing it with a white skirt? If you don't have a white skirt take a look at this post for a similar combination using white jeans instead.
I balanced the colour weight of this leopard print jumper & white skirt pairing by wearing black knee high boots. Do you see what I mean? Dark at the top & bottom, white in the middle – balance.
I added the over-sized charcoal grey snood for warmth but also because it acts as a heavy collar to the lightweight mohair cardigan adding another layer of interest. If I had a fur stole that would've been even better however I'm still on the hunt for THE ONE. It needs to be suitable to wear with all my jackets, coats & cardigans. I'm thinking bright-ish blue, have a look at this one as an example.
This heavy weight cotton skirt has some interesting detail at the waist with large white metal buttons in the manner of sailor trousers. These are utilitarian as well as decorative, there it has another flap underneath with small buttons to fasten the skirt making a zip unnecessary.
The whole outfit is given a crisp contemporary update with one simple colour change. And a cheeky high slit at the front is a surprising seductive wink to an otherwise rather genteel skirt length. At this point you may be wondering where this interesting skirt is from? Well Acne Studios of course! Take a look at this post for another example of my love for this Swedish label.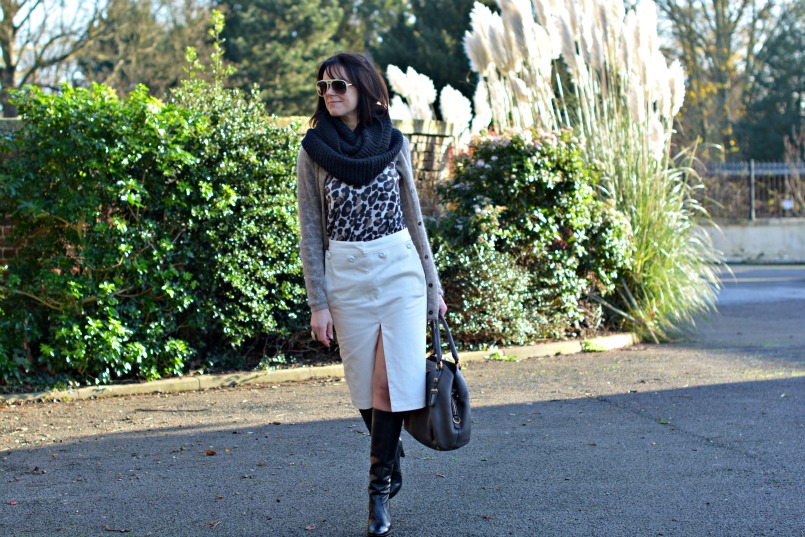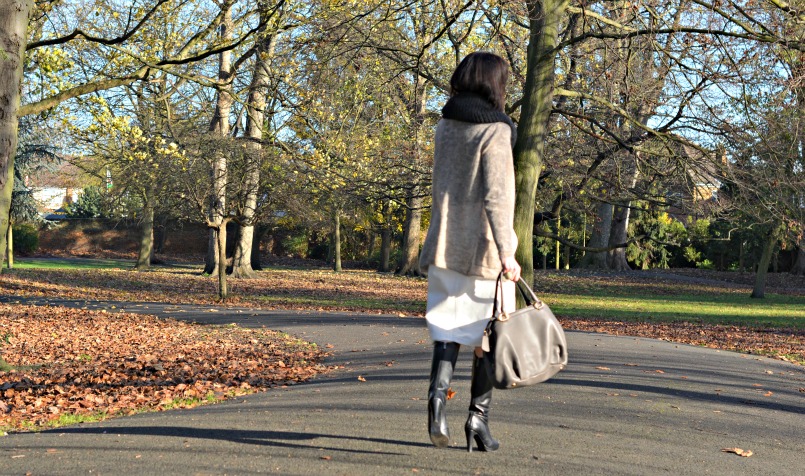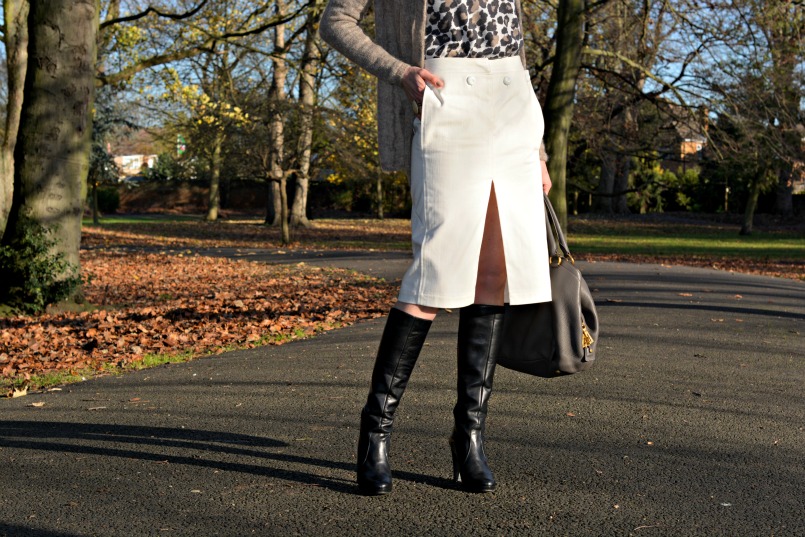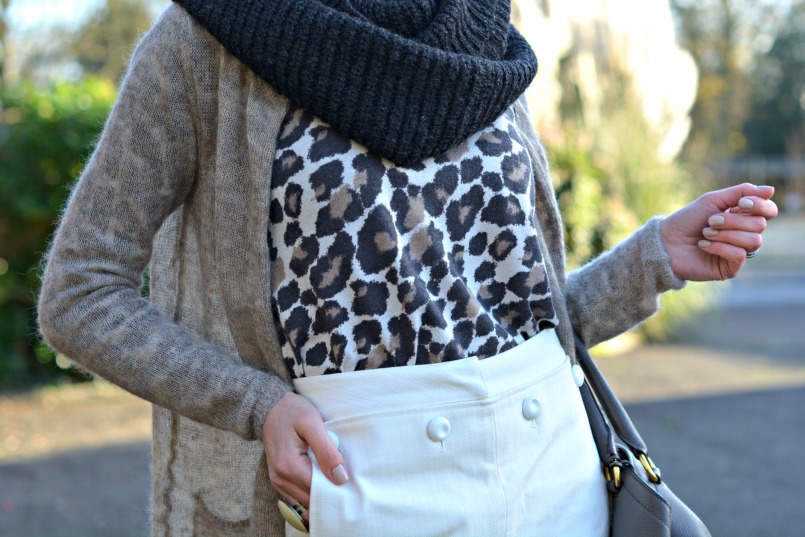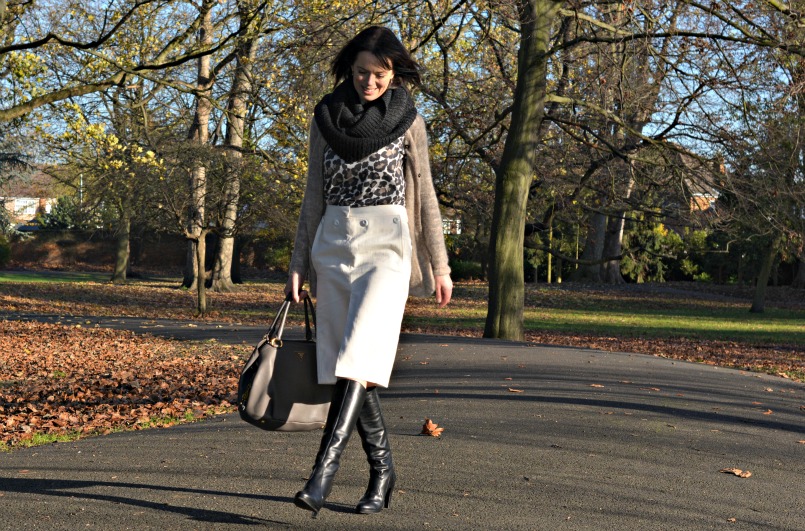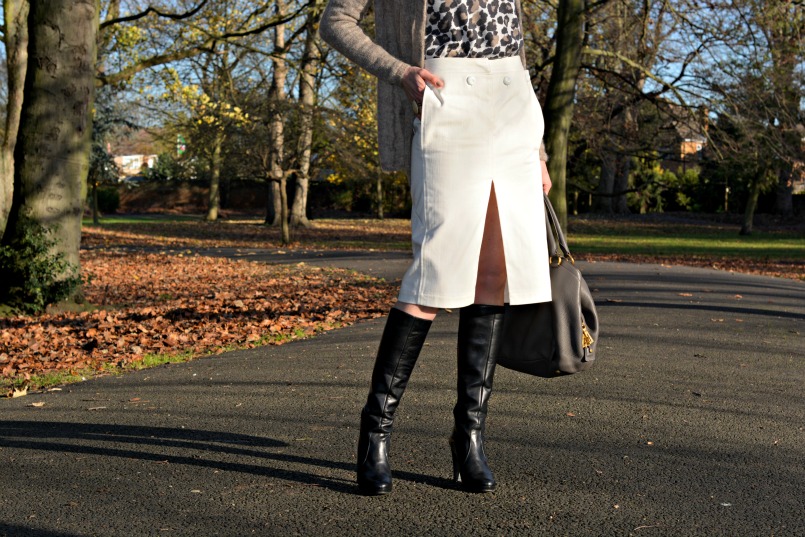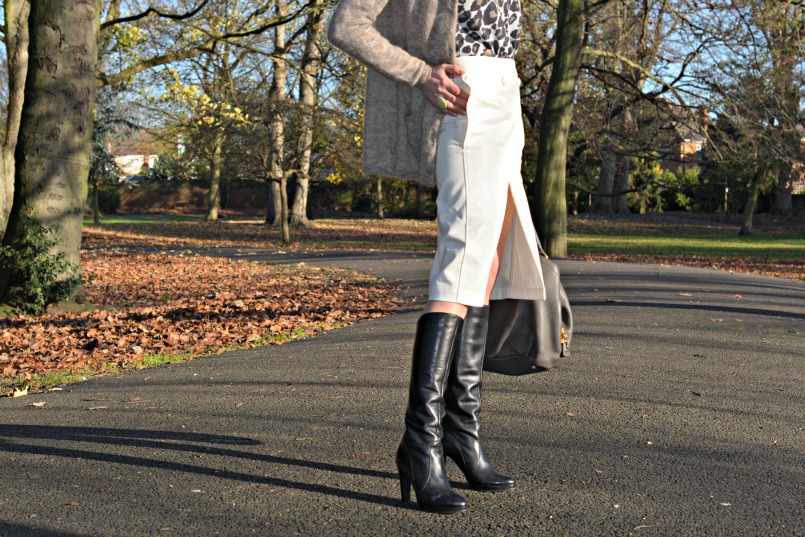 Where did I find these flawlessly fitting knee high boots?
I explain all about them in this post.
While I was shooting todays outfit a very attractive lady asked me what I was doing exactly. After I explained that I have a fashion Blog for women she exclaimed "Women like me? I'm 72!"
Naturally I replied that in fact my Blog is aimed at women over 40 because I'm over 40 & I don't see much realism in the media for us girls past a certain age.
She told me I was "perfect & so positive" then promised to check out RetroChicMama when she returned home. Guess what? She bloody did! Yep, I woke up this morning to a new comment left by Allie on my Every Day Make Up tutorial post. This has absolutely made my week!
Drawing near to the massive milestone of blogging for one whole year I do indeed feel positive & excited & ambitious about the future of my new life chapter. When women support women magic happens & that's not sentimental rubbish, that is fact!
….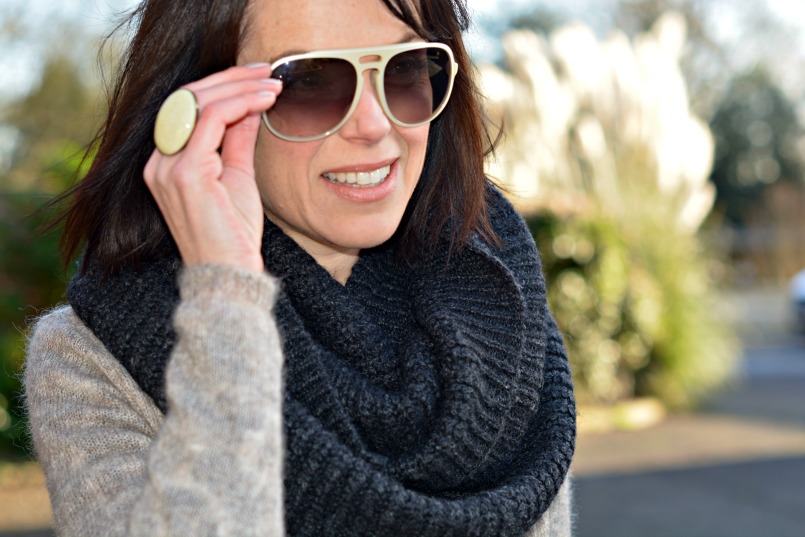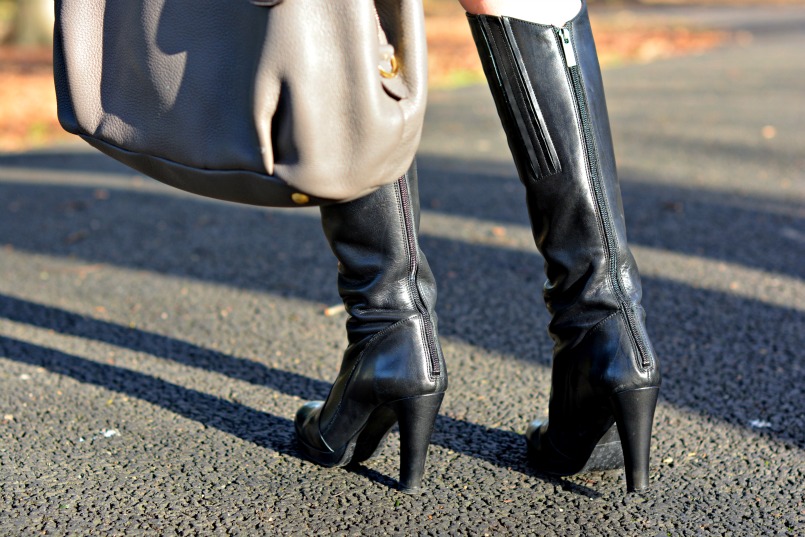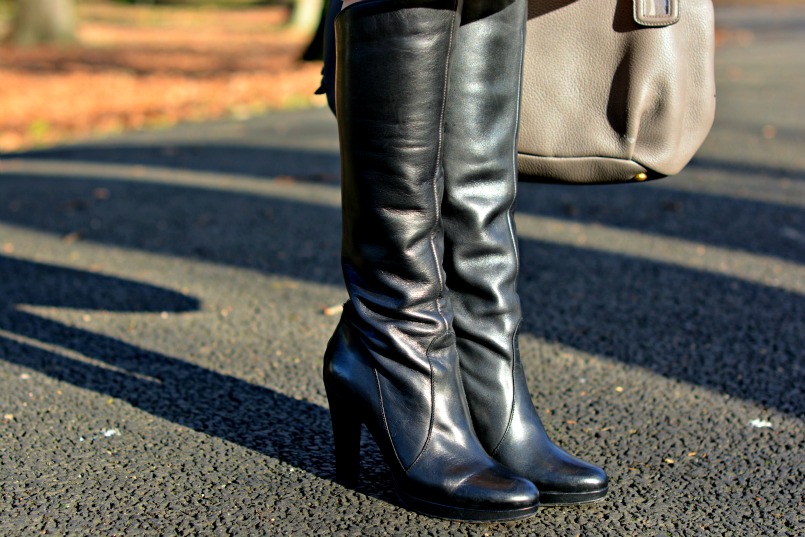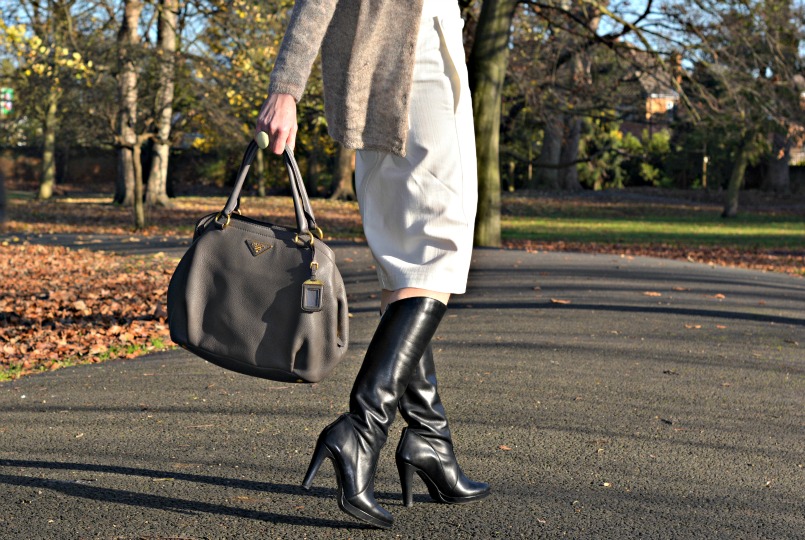 Thanks for popping by – I truly appreciate every single visit to my little corner of the blogosphere so if you like what you see leave me your email & receive every article as soon as it's published! Mx