I have quite a few shirt dresses because they're a relaxed yet chic look that works equally well paired with flats as it does heels. Today I'm going with the heels I posted about buying from Vestiaire Collective a while ago. You can catch up on how I bought these molded rubber beauties by Melissa + Pedro Lourenco by clicking the link.
I waited for this particular Nicole Farhi shirt dress to go in the sale last year,
A risky play that paid off, it was half price! A classic self belted shirt dress where the back hangs distinctly lower than the front which incidentally looks equally as good without the belt. It is a rich dark navy blue with wide elbow length cuffed sleeves & two large square pockets at the sides. This dress works just as well with dark shoes as it does with light coloured making it a versatile piece to pack in your capsule wardrobe. More about multi-tasking clothes in my travel post coming soon.
Arguably the most recognisable logo in the world marks my Louis Vuitton monogram Sully bag perfectly sized for day to evening arm candy. I was immediately drawn to this bag because of it's distinctly 70's vibe, it looks wicked with my flares or tan suede knee high boots! I decided to go with a very dark purple nail varnish on my toes & contrasted it with a very pale varnish on my finger nails accentuated by this stunning cocktail ring from Isabel Marant.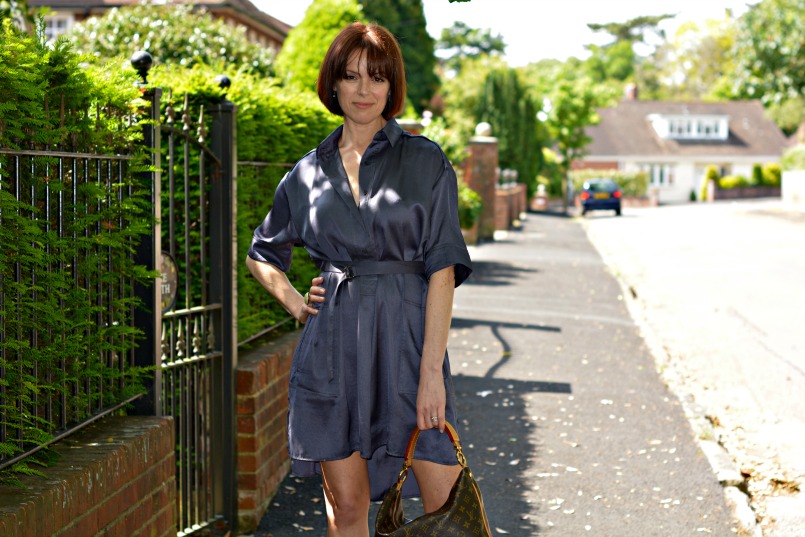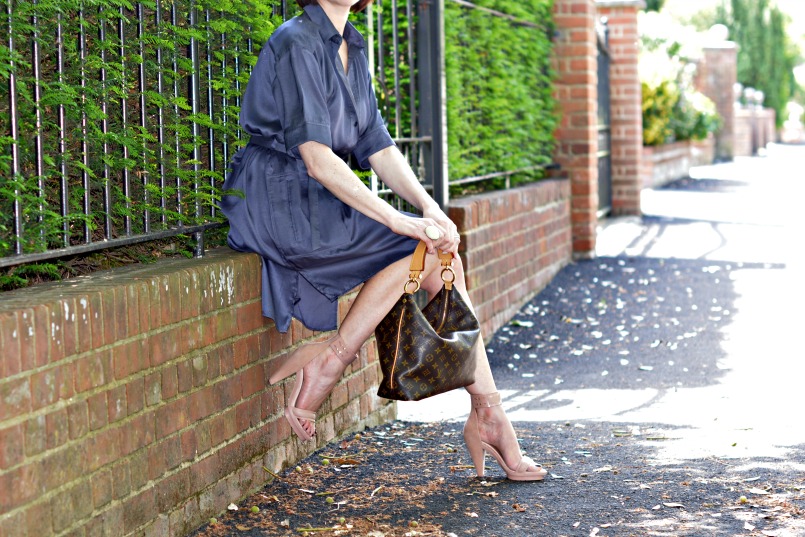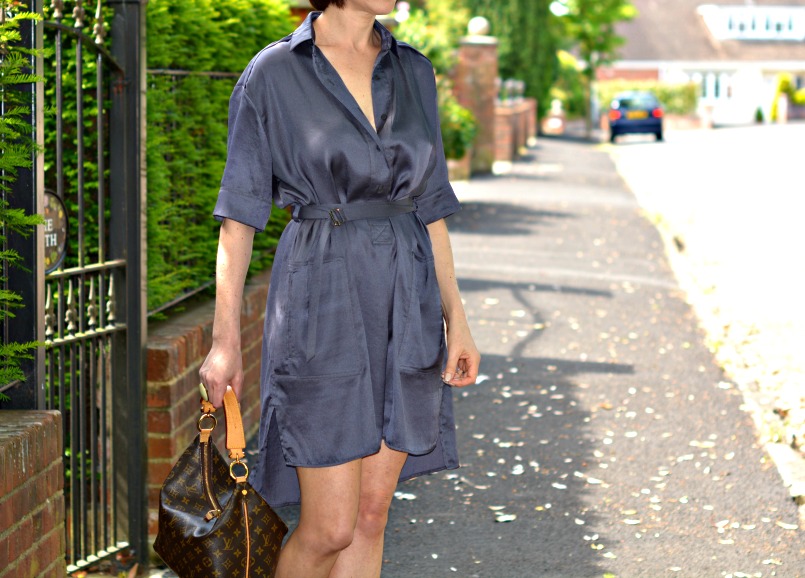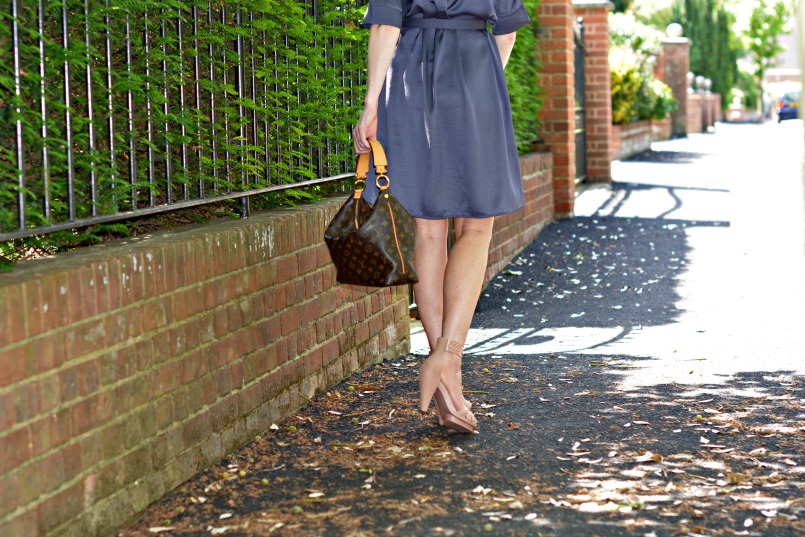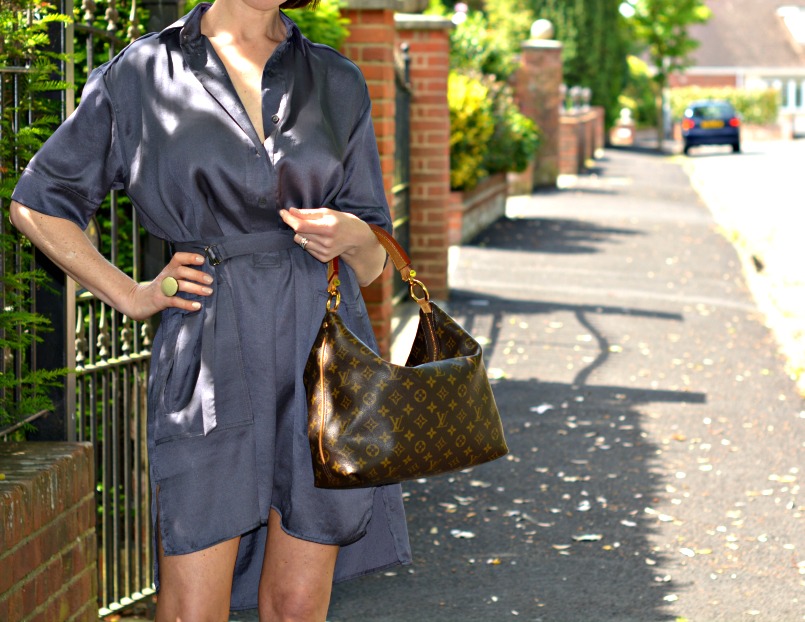 For this outfit I wanted my eye make up to be stronger than I usually do it
So I added a little highlight & shading. Clearly the over the top contouring, popular at the moment, is just too severe for us girls over 40 & personally I think it can look quite aging on the younger girls too.
Keeping my base sheer & my powder light allows the skin to glow instead of heavy make up accumulating in lines or looking caked. To achieve a soft smokey eye I reach for Chanel Intensites D'Ombre every time, this palette in whichever colourway you choose will provide a plethora of eye make up options! The perfect quartet of complimentary colours, however for this make up look I only use the light beige & dark taupe as I'm keeping it soft.
After applying the lightest colour over my entire lid up to the brow I sparingly brush the dark taupe in the crease of my lid taking it out slightly at the corner & along the lower lashes. I thinly apply black cake eyeliner with a very fine sable brush along the top lashes to accentuate them.
As I've said a million times in my career as a make up artist you MUST always curl your lashes before using mascara. Now here's a little extra trick of the trade for you to try along with that…make your eyelash curlers hot before using them with a blast from your hairdryer, it's like tonging your eyelashes & works a treat!
Next I applied Benetint highlighter above my cheek bones & the pink Benetint on the apples of my cheeks as well as on my lips which I then went over with Mac Lipglass for a high shine pout.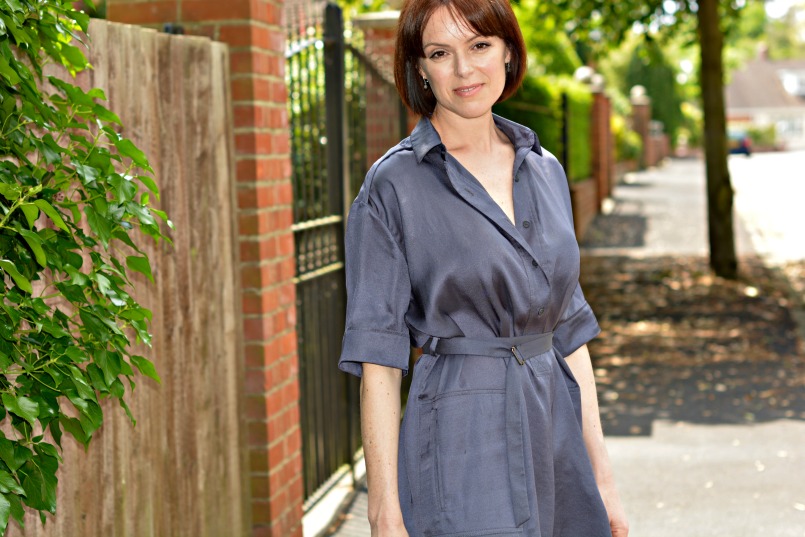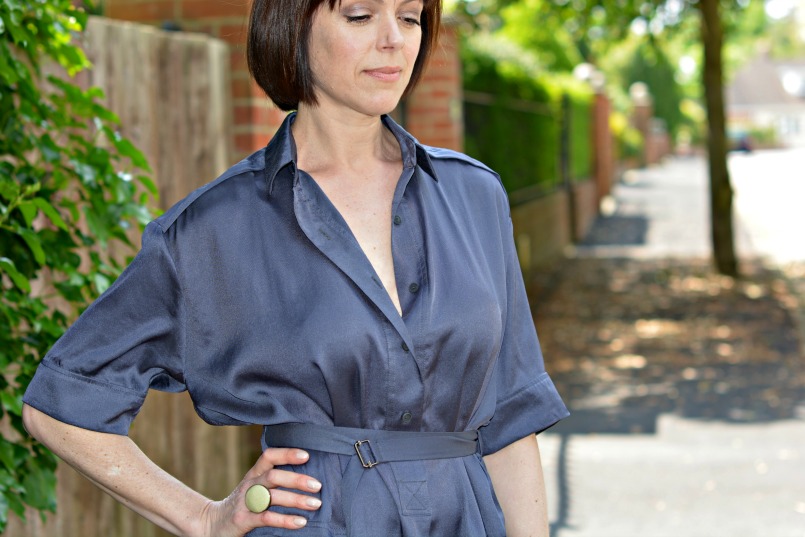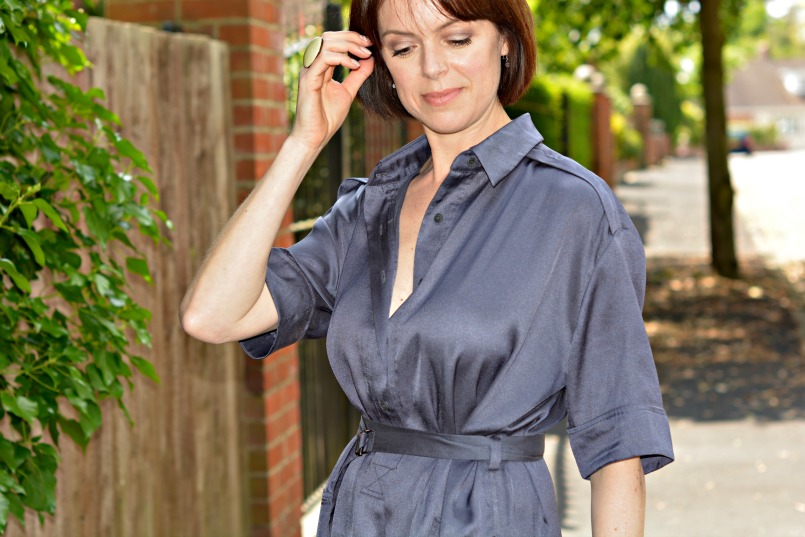 See ya, Mx