As I'm taking a week off to be with the children 100% I decided to re-publish a couple of my popular older posts.
Now is about the time we start thinking of booking our family summer holiday.
So where better to start than this post of our best family summer holiday in Cesenatico, Italy!  If you're wondering where to go next summer I highly recommend the Hotel Beau Soleil.
READ ON FOR A LITTLE INSPIRATION & ALL THE DETAILS…
We said goodbye to our Aussie friends & the beautiful big Tuscan villa then set off for a short three hour drive across to the other side of Italy known as Emilia Romagna. To be more precise, Zadina a little village on the outskirts of a small town called Cesenatico. I stumbled upon this quintessentially italian holiday destination on the internet about six years ago when I had just two babies. We've been back every year since & although for a few years Mark & I would say we really should try somewhere new, we just can't seem to let go. And here's why….
The Hotel Beau Soleil is family owned & run with the same wonderful attentive staff year on in. We often see the same guests too, they must feel as we do, like part of the extended family. Or at least that distant cousin you only see at a family wedding, you know the one you feel connected to but don't really know very well? It's easy just slipping into that groove & as the children have grown up we've felt more at ease with letting them roam around the hotel, leaving them at the kids club for an hour or allowing them the freedom to go downstairs to breakfast ahead of us.
It's tricky squeezing a family of 5 into 1 hotel room however with this one it works. We get the same room every year which is split into two parts & with a very high ceiling gives the feeling of more space. The first part, as you walk in has a single bed, double bunk & wardrobe as well as a large window. There's a door through to the next part which has a large double bed, wardrobe, dressing table & the en suite. Essentially there's also a breezy balcony with a small clothes line which is a must for the endless wet cozzies. We always ask for a little fridge to be brought up to our room that we use for drinks & a supply of fresh prosciutto & cheese from the local grocer so we can stay in at lunch time when it's too hot out for the kids. More often than not they'll have a little nap giving husband & I that skerrick of respite you rarely get on holiday when you have young children.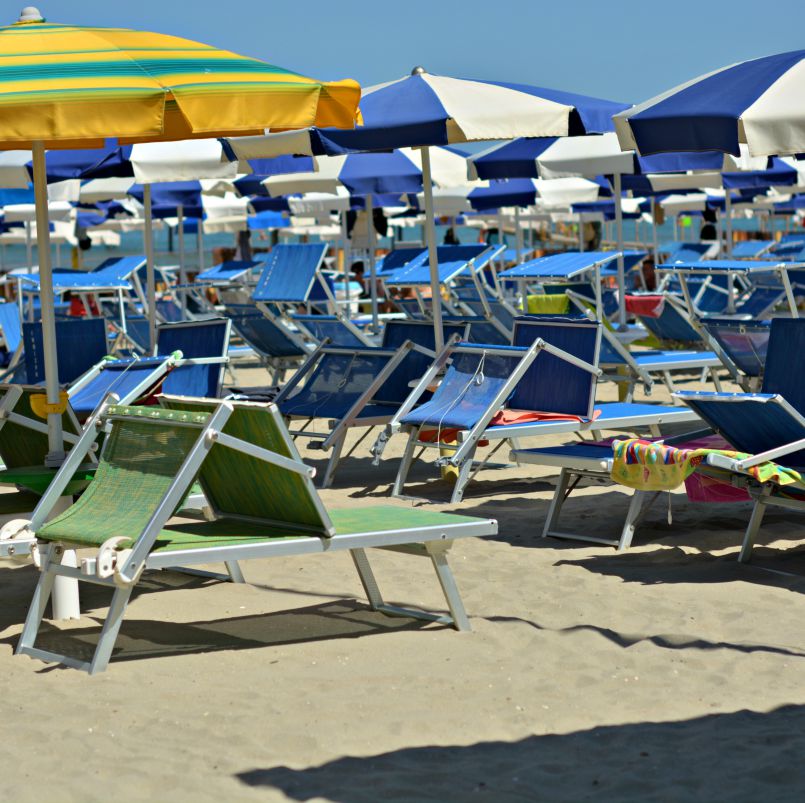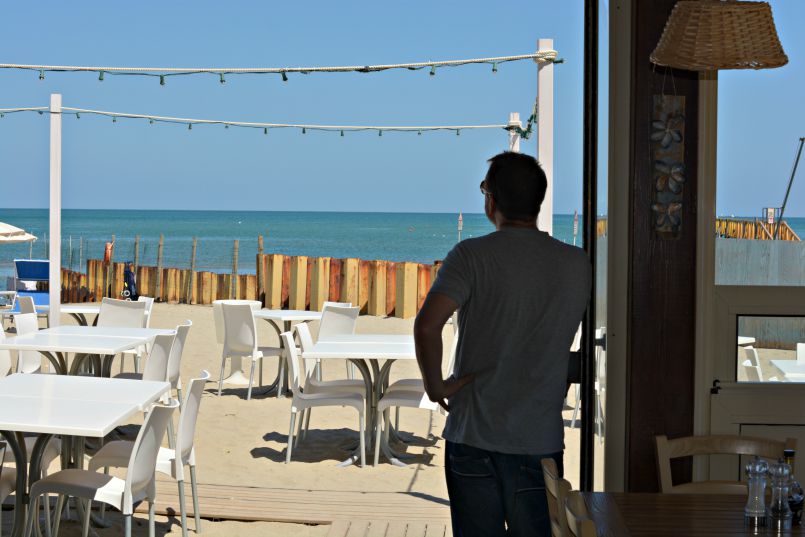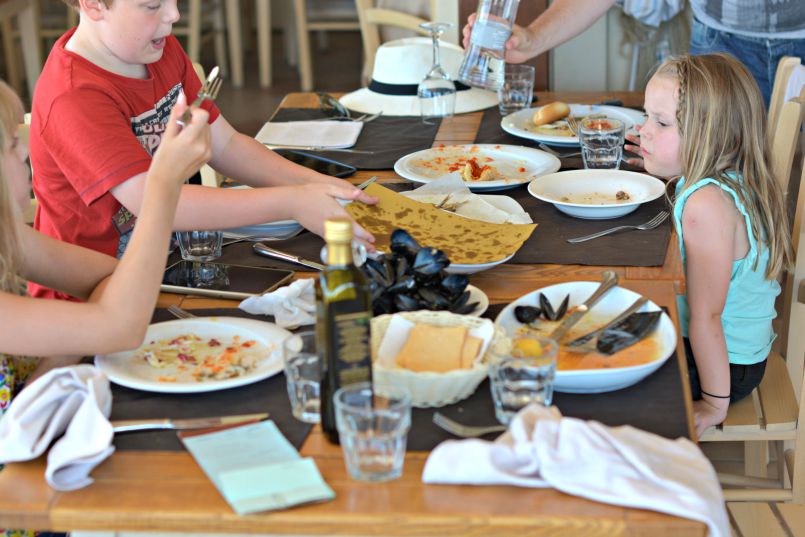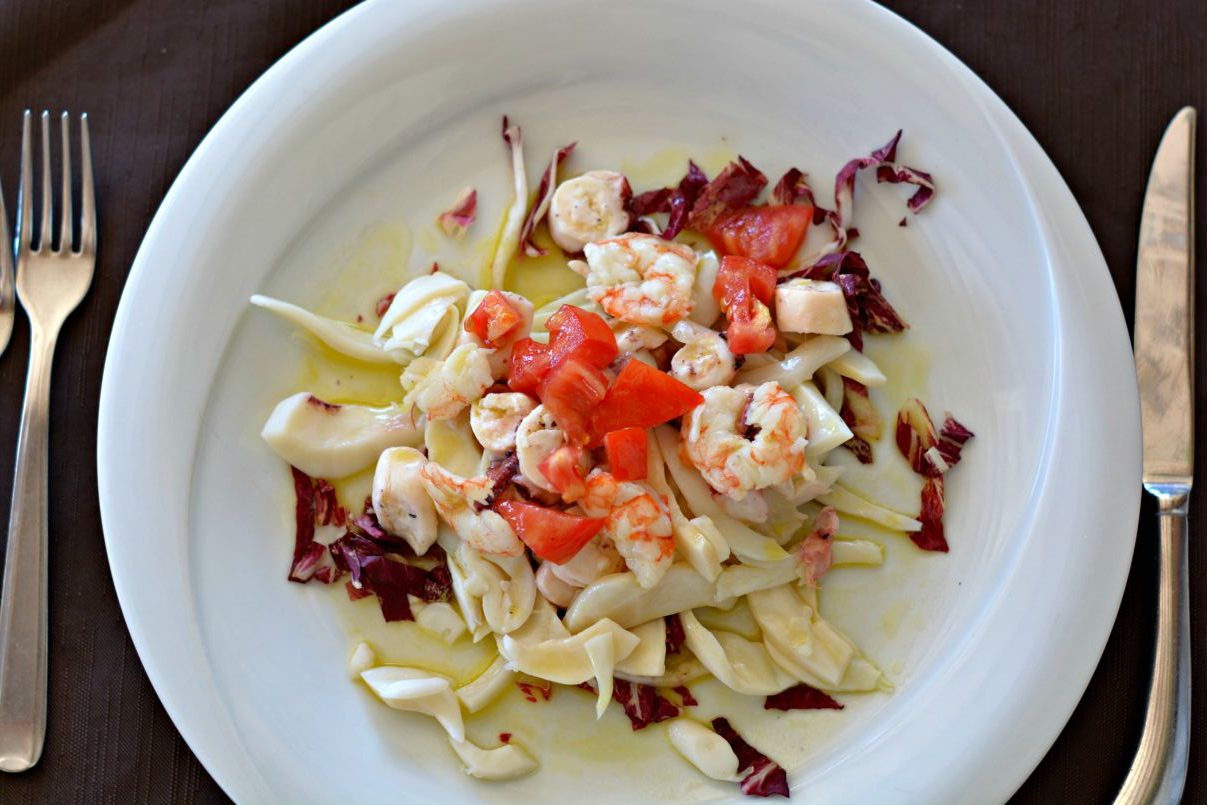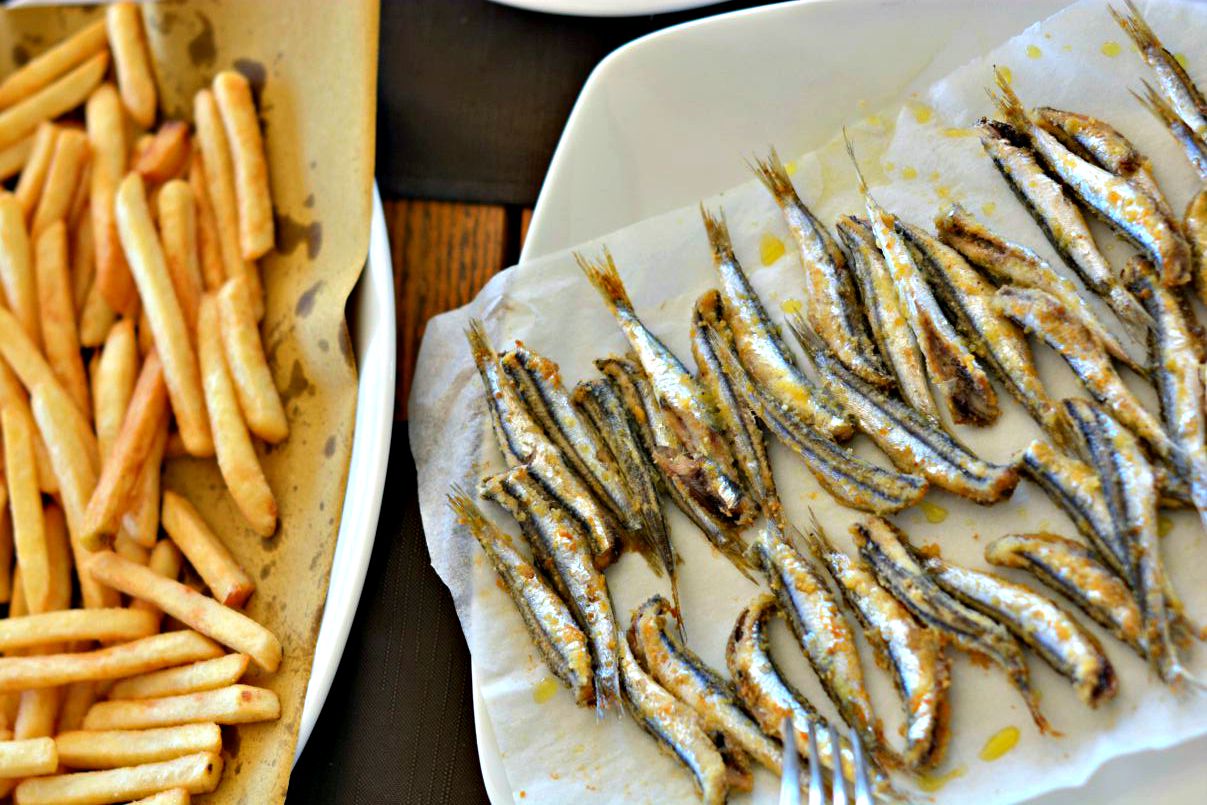 Zadina Spiaggia
A flat sandy beach, which although isn't the most picturesque I've ever seen has something much more attractive to me these days…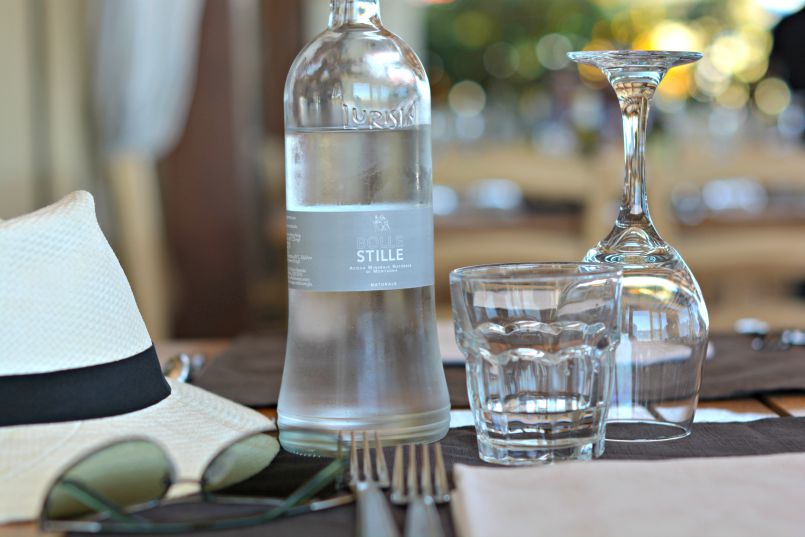 Child safety.
Oh & COFFEEEE.
Rarely a wave & shallow for what seems like miles, I don't feel on a razors edge when the kids go in. Although when they were little we mostly paddled on the shore building sandcastles & collecting shells, these days we can't get them out of the water! If they do get out & want to play there are also Little Tykes wendy houses, fuse ball, ping-pong & volley ball dotted along the top of the beach where the restaurants are so if you're getting fried there is retreat rather than surrender for Mama.
We've developed some happy habits here such as having lunch at Gabbiano, our favourite beach restaurant. Of course it's seafood every time, always the mussels & always the sardines among other delectable delights. We'll enjoy our feast, then walk it off along the seashore. I'll let you in on a little secret…It costs roughly the same as an average take away from your local, cheap as chips! I know, criminal!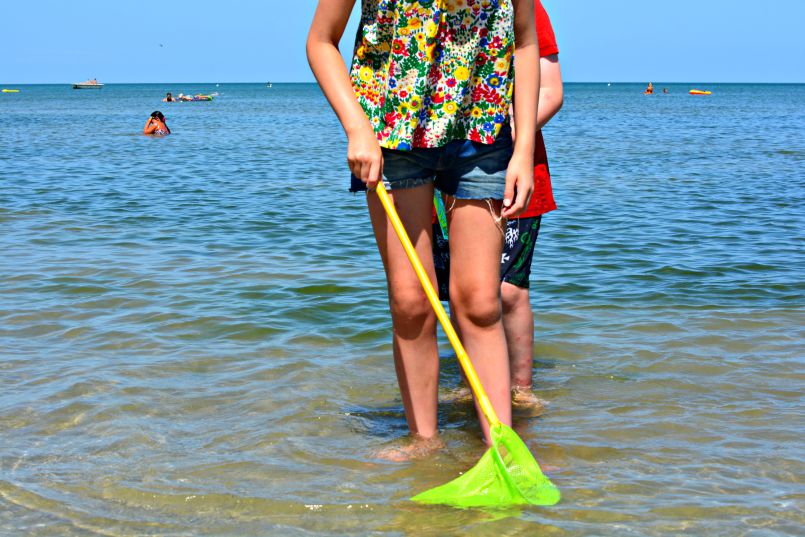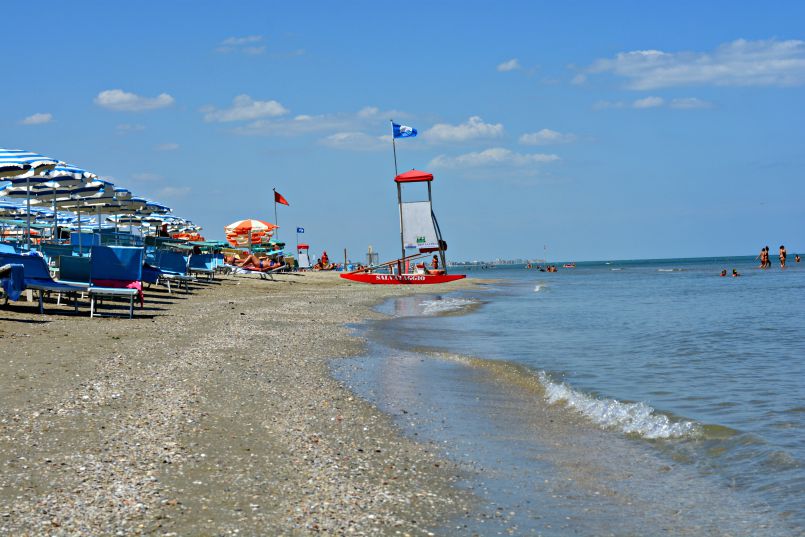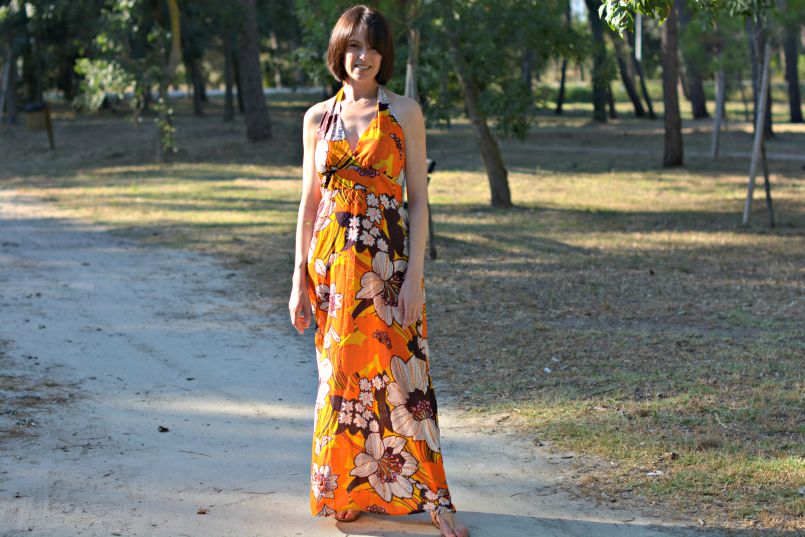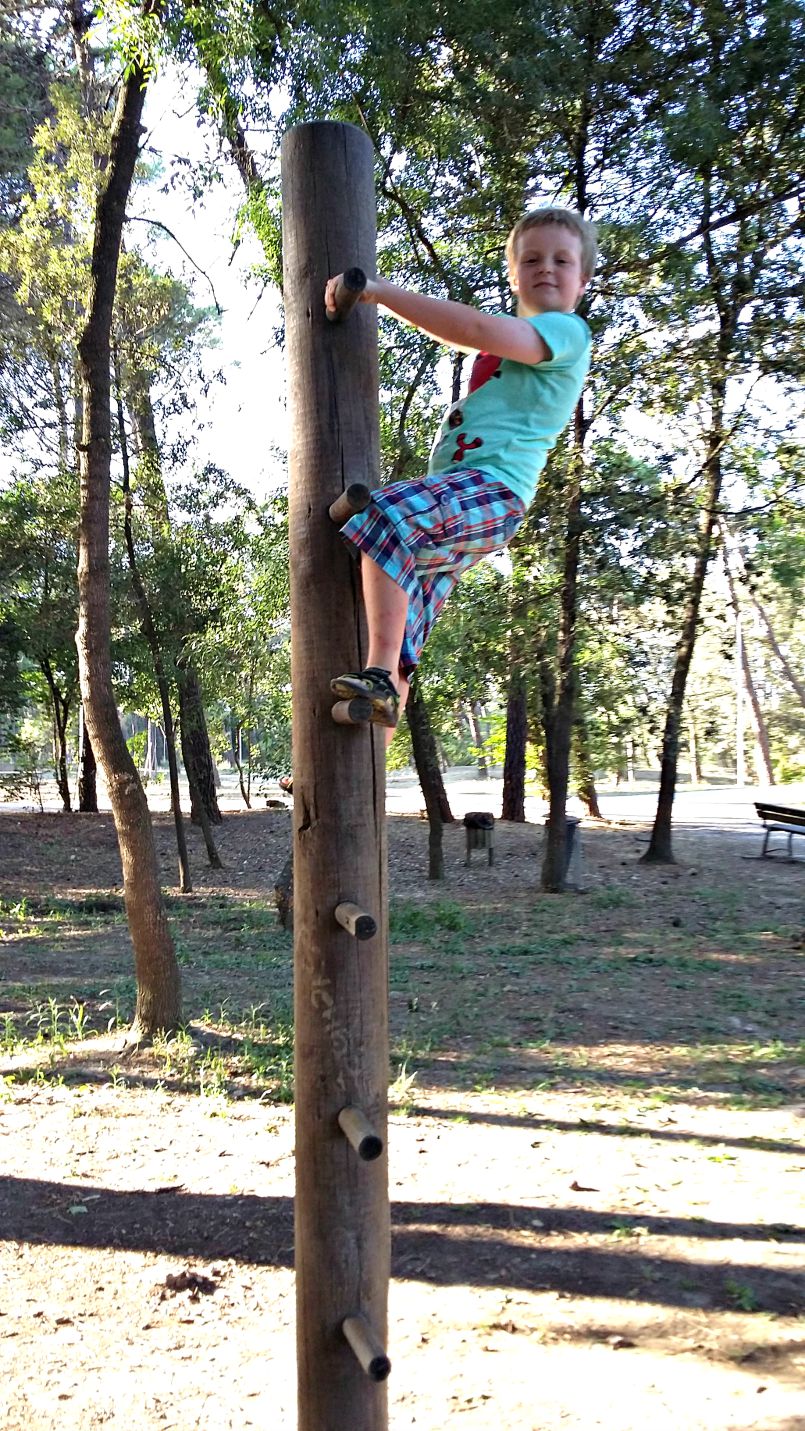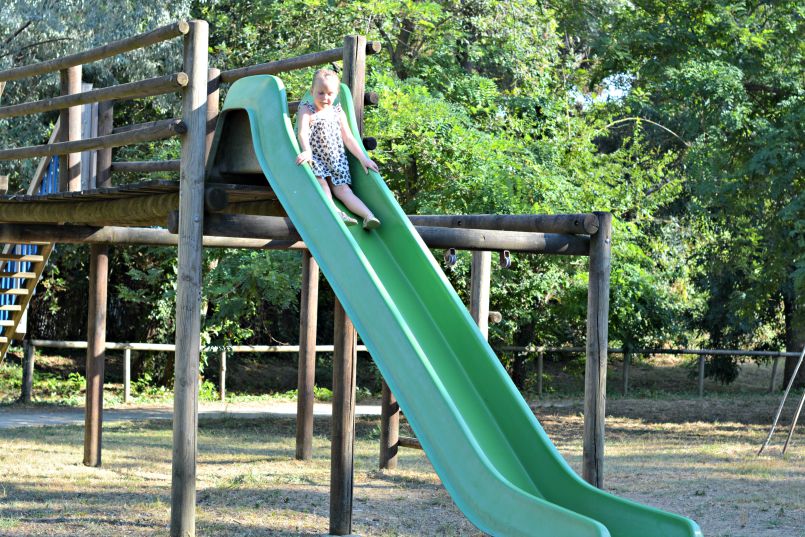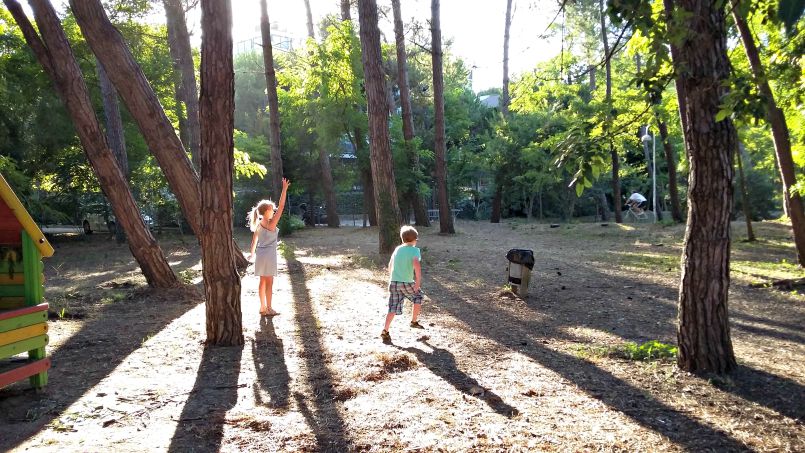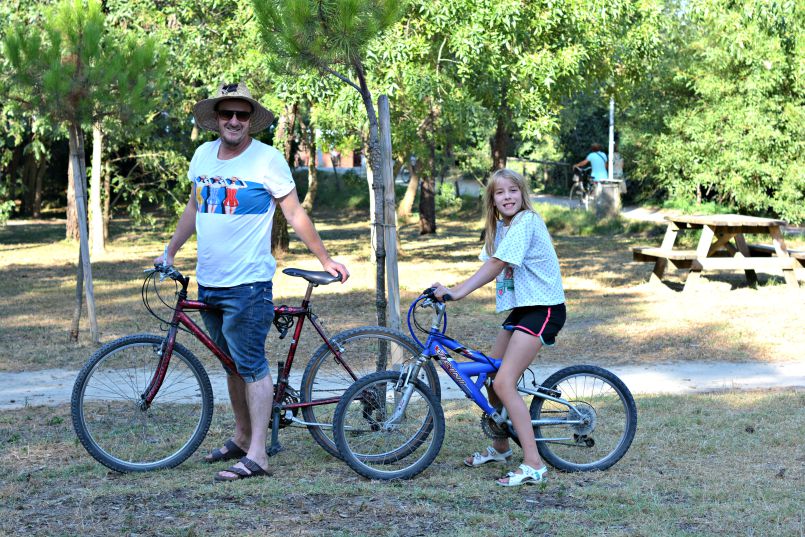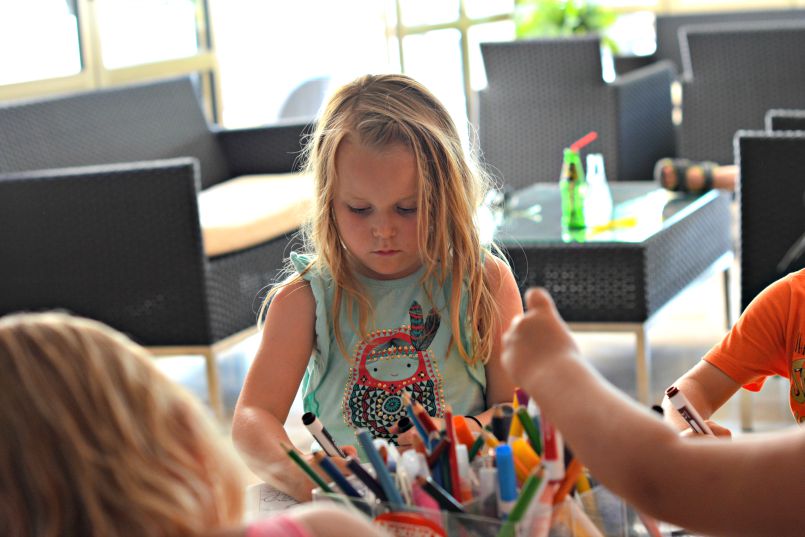 Back to the hotel for a swim in the pool which is a proper length.
If you fancy a few laps there are a couple of lanes set aside otherwise the entire rest of the pool is for play. Alongside it is a toddler pool with adjoining jacuzzi so nobody is left out. If the pool isn't your thing the beach is only a two minute walk through the delightful pine forest park which provides a wind break & protection from the blazing high summer sun. It is sympathetically set up with kids swings, slides & climbing frames that we'll often make good use of right before dinner to work up an appetite.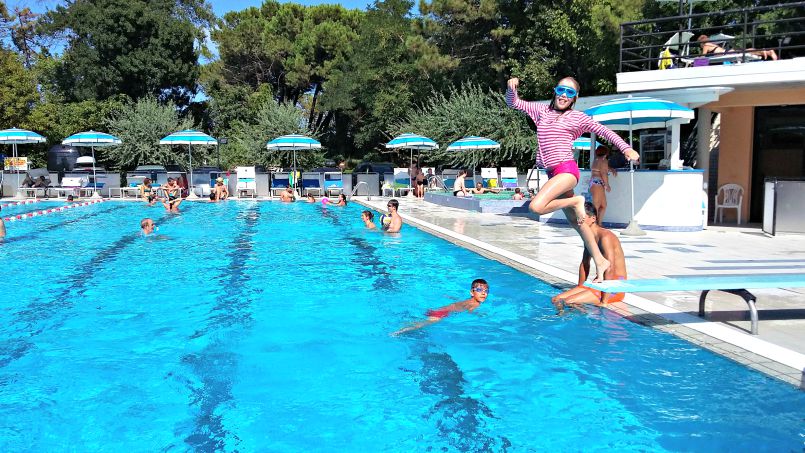 Cesenatico proper is a pretty port town of about 20,000 cyclists people.
It's an easy stroll to circumnavigate taking in the colourful boats & wandering through the small shops. Indulge in your favourite gelato combination (mine's chocolate & lemon btw) or sample some of that delicious locally caught seafood they have around here!
There isn't anything that Hotel Beau Soliel could do to provide us with more opportunities to relax at this stage in our young family's life. It's location in the rustic village of Zadina, has more than adequate essential shops for supplies & browsing. There really is no need for a car here so we returned our rental to the local depot the day we arrived & the hotel will drive us to Bologna airport when we depart.
Along with the kids club at the hotel they have bicycles to borrow for all ages including baby seats when our kids were too little to ride. Cesenatico & it's surrounds are perfect for cycling because it's completely flat consequently absolutely everybody here rides! Obviously with so many cyclists the roads have cycle lanes & the drivers are all very bike aware making it feel safe even for a part-time biker like me. occasionally we'll take the bikes into town but I also like the little local bus. For 2 Euros you get a gentle tour of the town that goes every hour & only takes 20 minutes.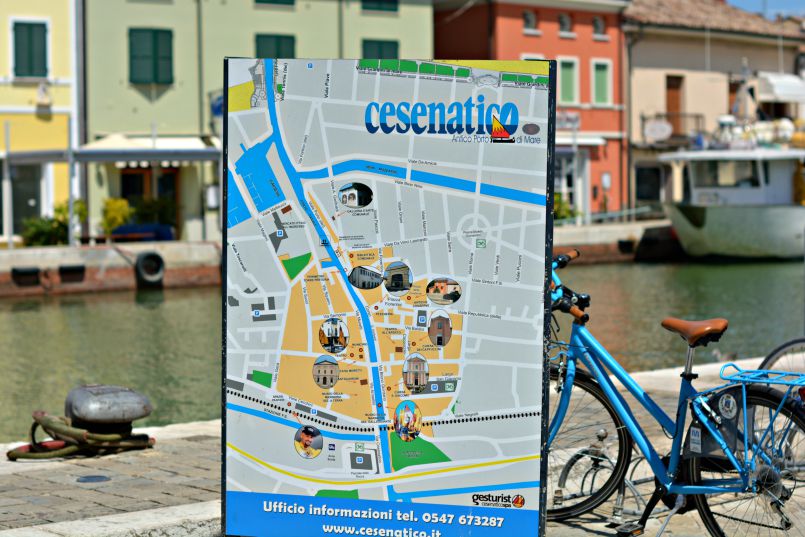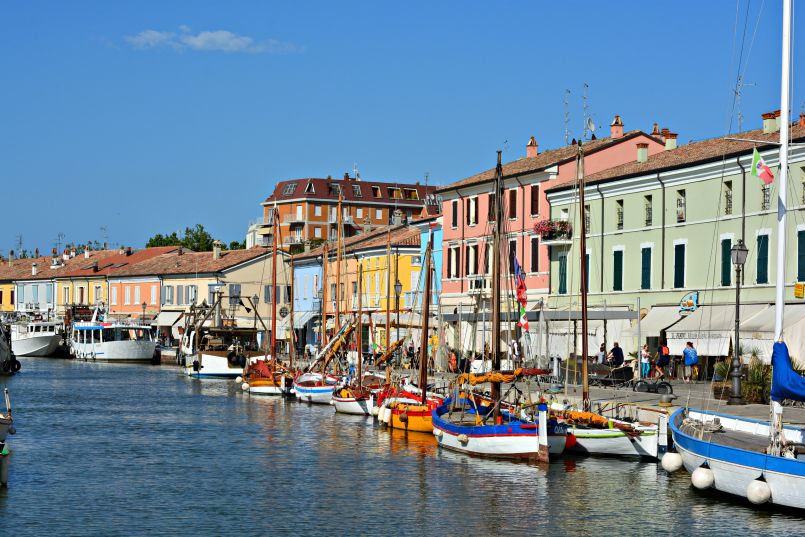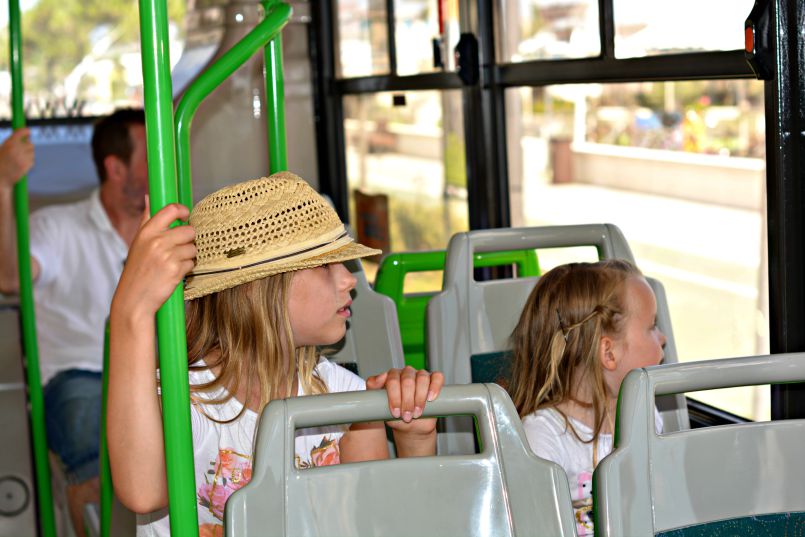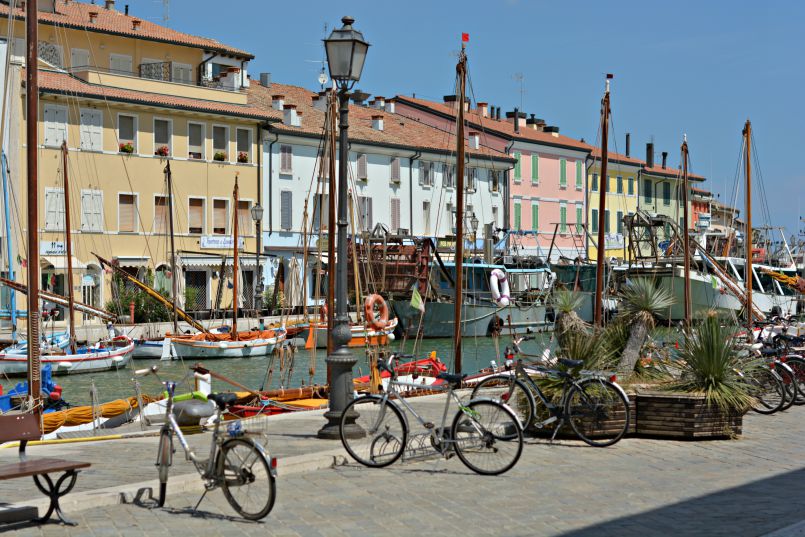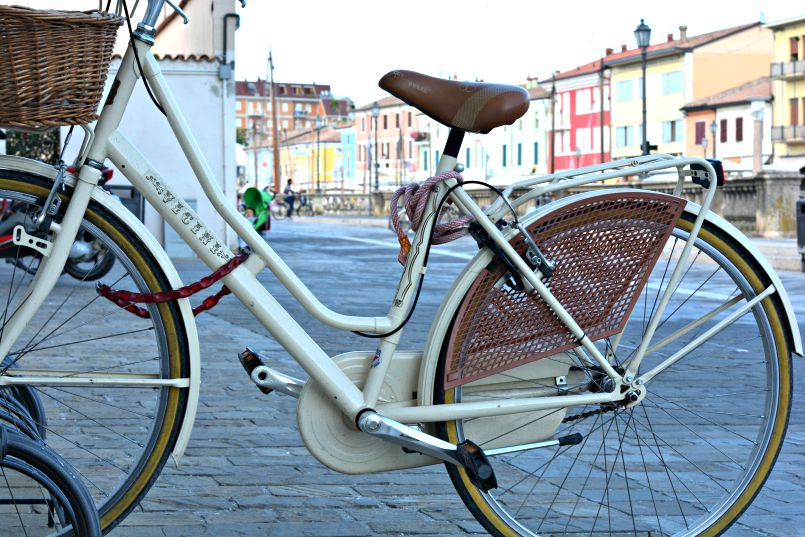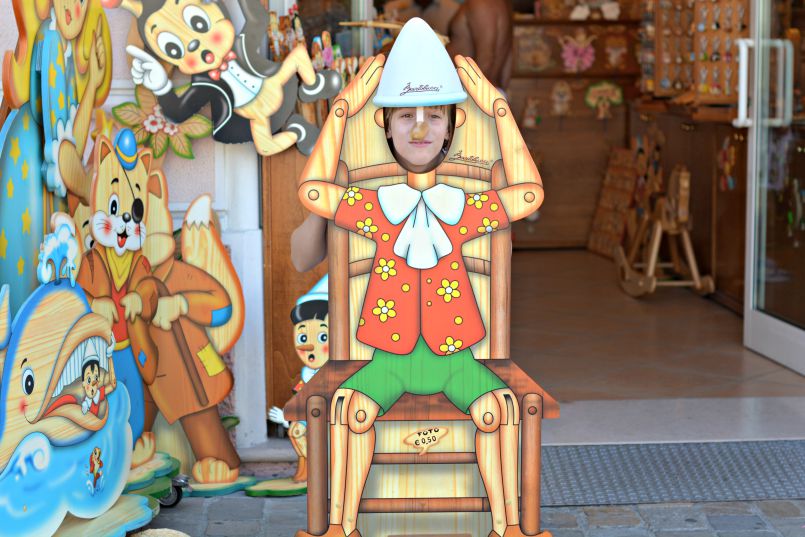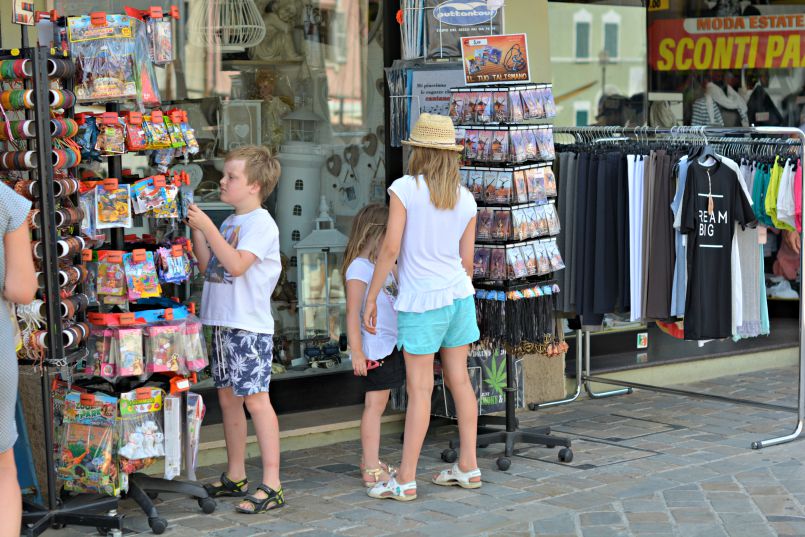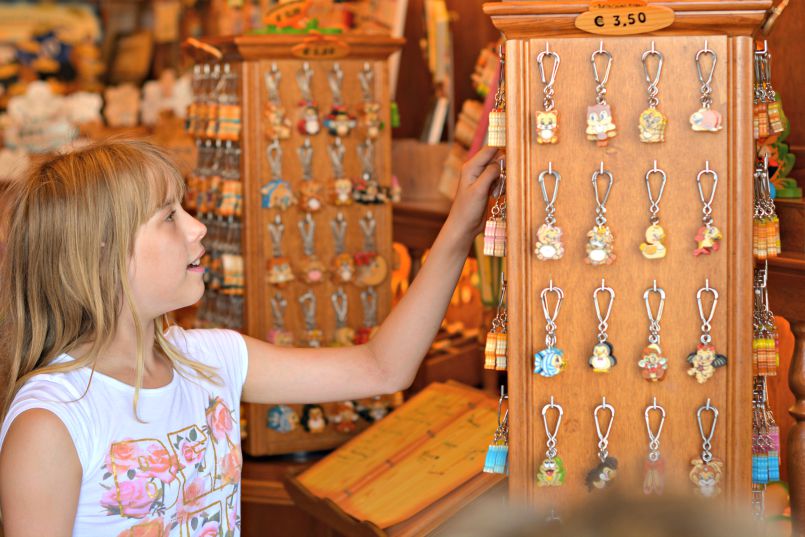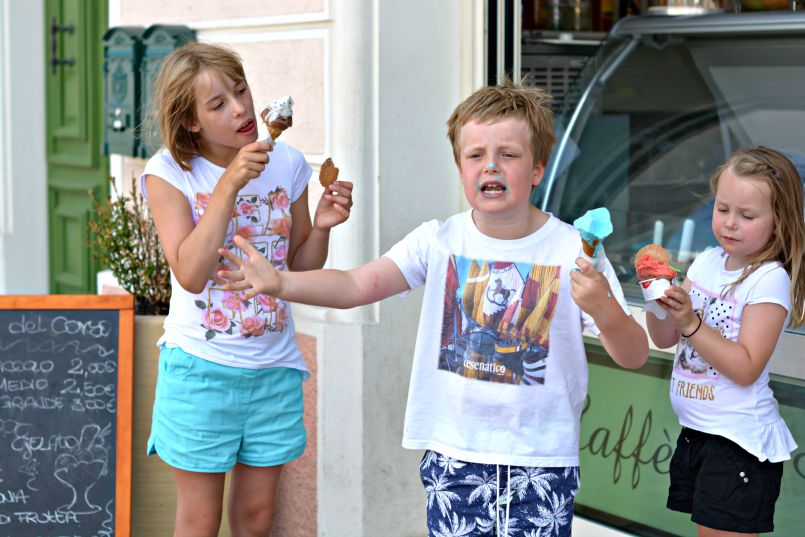 Yep I reckon we'll go back next year, what do you think? Do you have a holiday destination you can't say goodbye to?
Ciao…Mx