Taking only carry-on luggage for a three day city break sounds rather optimistic doesn't it? Ahh well then prepare to be amazed….
The weather plays a big role in my capsule choices, obviously the cooler it is at your destination the bulkier your luggage will be. However that's not to say a Winter capsule carry-on isn't possible, it is. I've done it successfully many times but we'll talk about that later in the year. For now let's agree any temperature over 20 degrees celsius is covered in today's post.
What you need to do first is decide on the outfits you want to wear for both the days & the nights. Why nights? I always enjoy a change for dinner because, well I like to, it adds to the fun for me. Lay everything out on your floor to get perspective of the actual amount of stuff you have. This is truly enlightening, usually there's way more spread over the floor than you can physically wear. This is why I decide on my outfits before I pack, no chance of excess. Let's say it's 3 nights & 4 days (including travel) then you want 7 outfits in total but you'll be wearing one to travel in, so literally packing 6. YOU DO NOT NEED 7 PAIRS OF SHOES. I repeat you do not need that many pairs of shoes people.
Here's the trick, choose a stylish yet comfortable pair of flats that are a neutral colour. I like pale pink for this. They will go with every single outfit. Then I pack one pair of heels for my evening of fun dressing up. Although this time I didn't actually wear the heels I took because the cobblestones & steep steps were diabolical & I know for a fact I'd have ended up in traction. Guess what? It didn't matter a jot because my neutral flats literally went with everything! And to be honest it didn't matter because I still felt rather glam & dolled up anyway, without the fear of injury teeheehee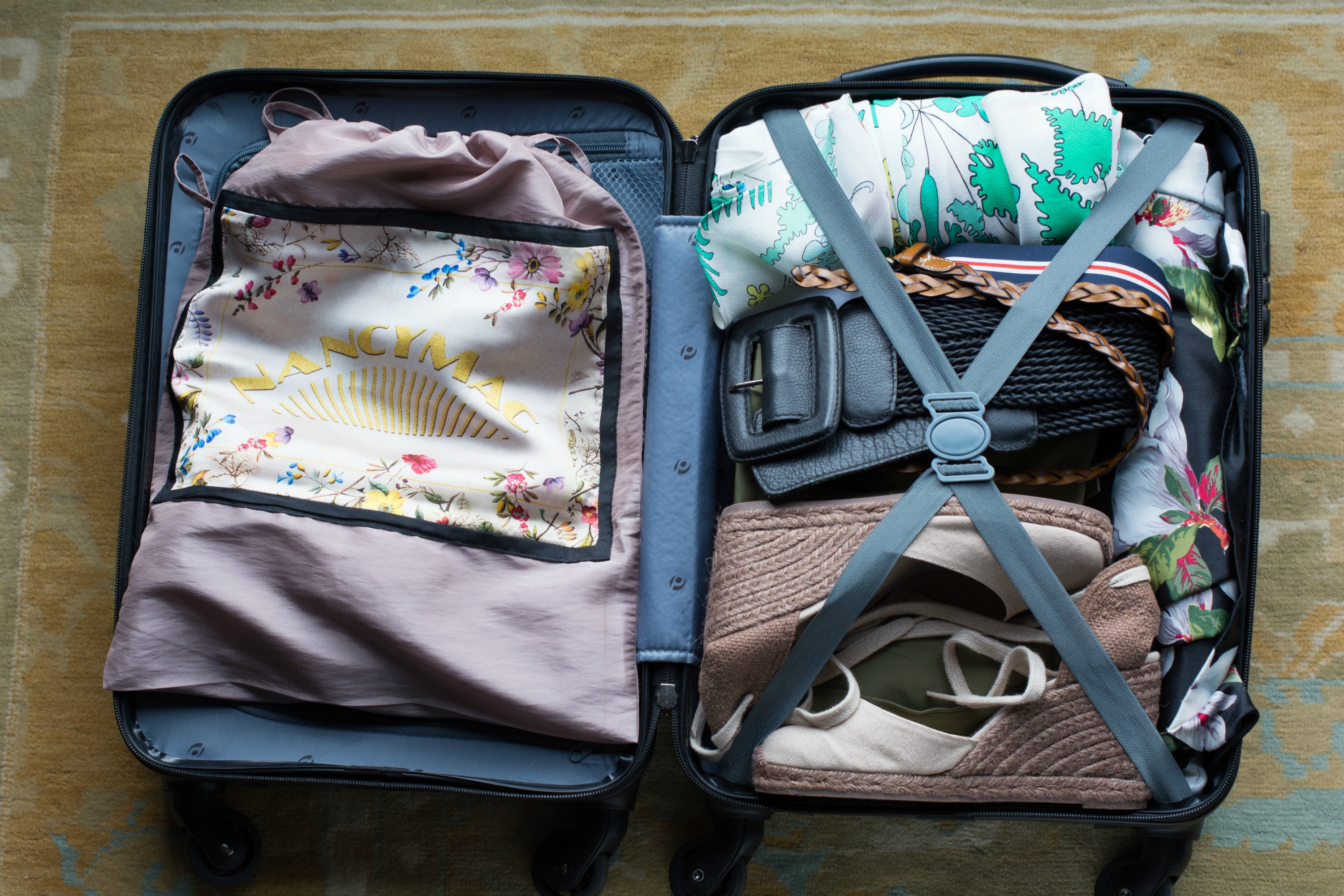 CO-ORDINATE YOUR OUTFITS BEFOREHAND
You'll see I took a photo before we left of what I packed to show you how easily it all fit. The drawstring satin bag contains my underwear & a cozzie. Turned out I actually wore the plaited belt with my travel outfit. Neither the striped elastic belt nor Castaner espadrilles were touched in the end. A medium-sized cross-body bag does double duty for your bits & bobs on board the flight & works brilliantly hands free for daytime exploring as well as night-time dining. No fancy schmancy clutches please. Trust me if you invested in an awesome all-purpose convertible cross-body, your every need is met in one.
To travel in & save space I wore jeans & my flat shoes with this shirt dress & my M&S trench. A superb trench never looks out-of-place over any ensemble, even my outfit in today's post! This travel outfit affords me a spare cool cotton dress should the weather become warmer & a light coat if it gets cooler. As we arrived late afternoon I went out wearing all but the trench.
Day 2 outfit Jumpsuit – Walking the Old Town wall in full sun was breezy & super cool in this jumpsuit & my flats. My outfit for the first evening, see here the Rixo midi dress & flats, was perfect for the mild conditions so I didn't need the trench.
Day 3 outfit Leather skirt & T-shirt – Going up the cable car & exploring the town in my knee-length black leather skirt & slogan T-shirt, again wearing flats. Sorry I forgot to take a photo, whoops. This night out I wore the maxi skirt in today's post that I previously customized, see here. Paired with my khaki silk shirt from Winser London & my very old wide waist belt from AllSaints. By the way the Winser silk shirts are so brilliant, not only are they amazing quality but miraculously they just don't seem to crease, Hoorah!
Day 4 sadly we had to leave fairly early so I wore my jeans, the T-shirt & my trench home. Perfect as it was a little chilly in England when we landed.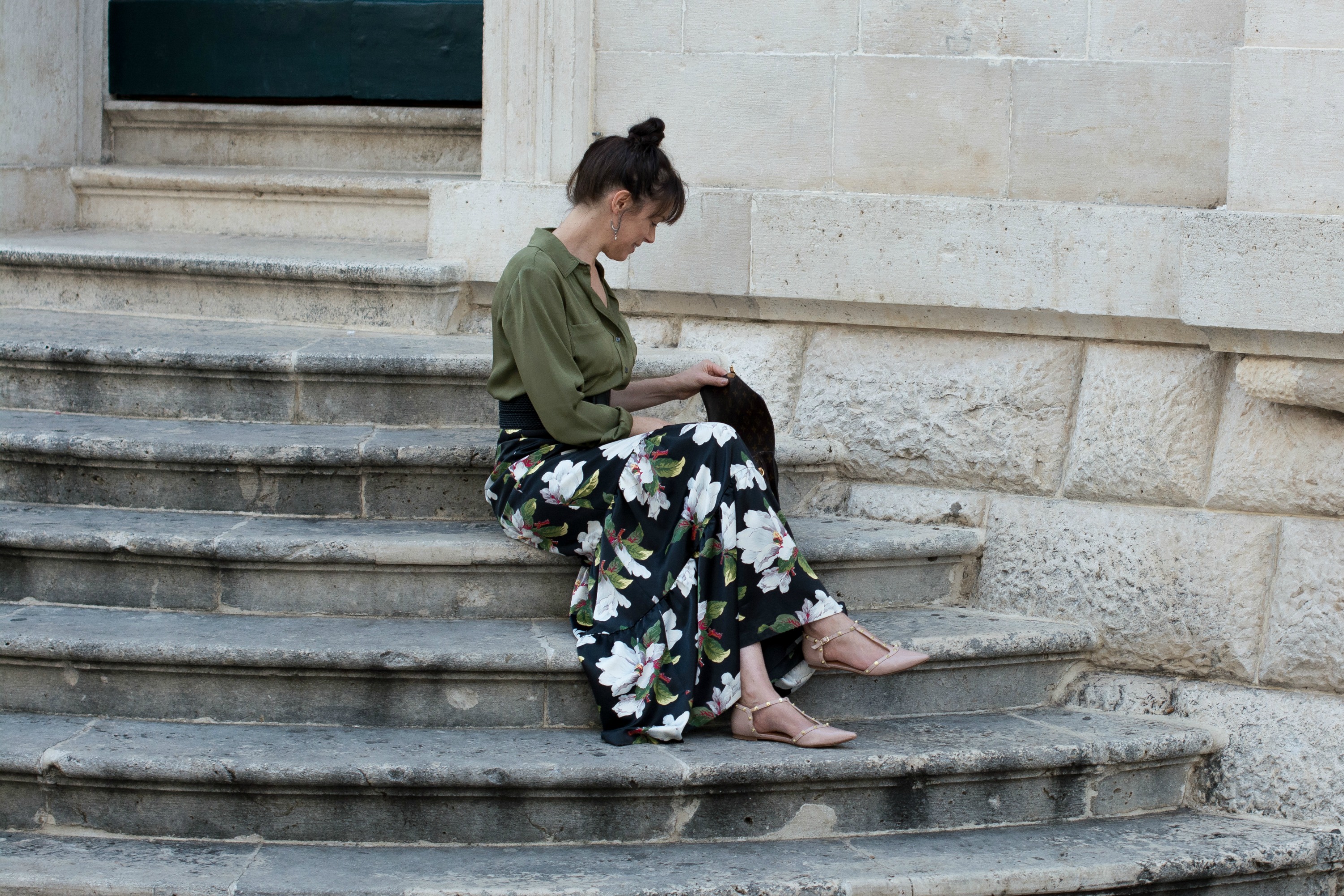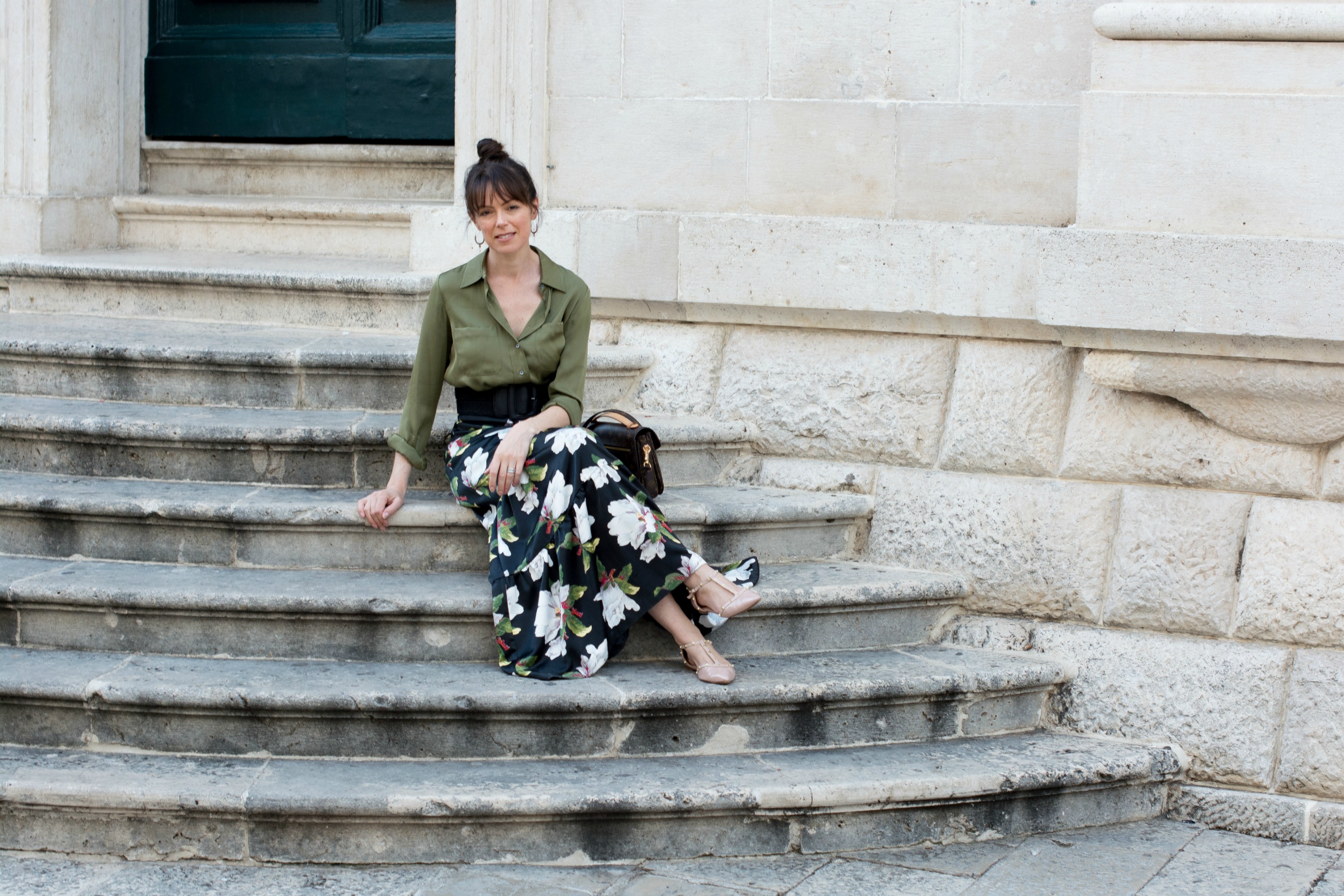 HOW MUCH WILL FIT IN A CARRY-ON BAG?
Airlines have deemed the size of a carry-on bag be 56x45x25cm (including handles and wheels) with no weight restriction. Best to check the particular airline you're flying with although I have never had a problem using my blue bag above. I bought it for £35 at TKMaxx where you'll always find awesomely cheap quality luggage.
Remember the liquids rule for carry-on must be in its own container of no more than 100ml (3.4 ounces) & in a clear plastic bag. This is super easy these days as you can buy anything in travel size or decant into travel containers. These bits are then shoved back into my carry-on after I've cleared security. When you're going with a friend it's helpful to share the basics like shampoo, conditioner & toothpaste. The accommodation will usually supply a hairdryer & soap but you should check, nobody wants frizzy hair on holiday right?  Finally I use the old backpackers trick of rolling my clothes so they don't need ironing which also frees up a little extra space in the bag.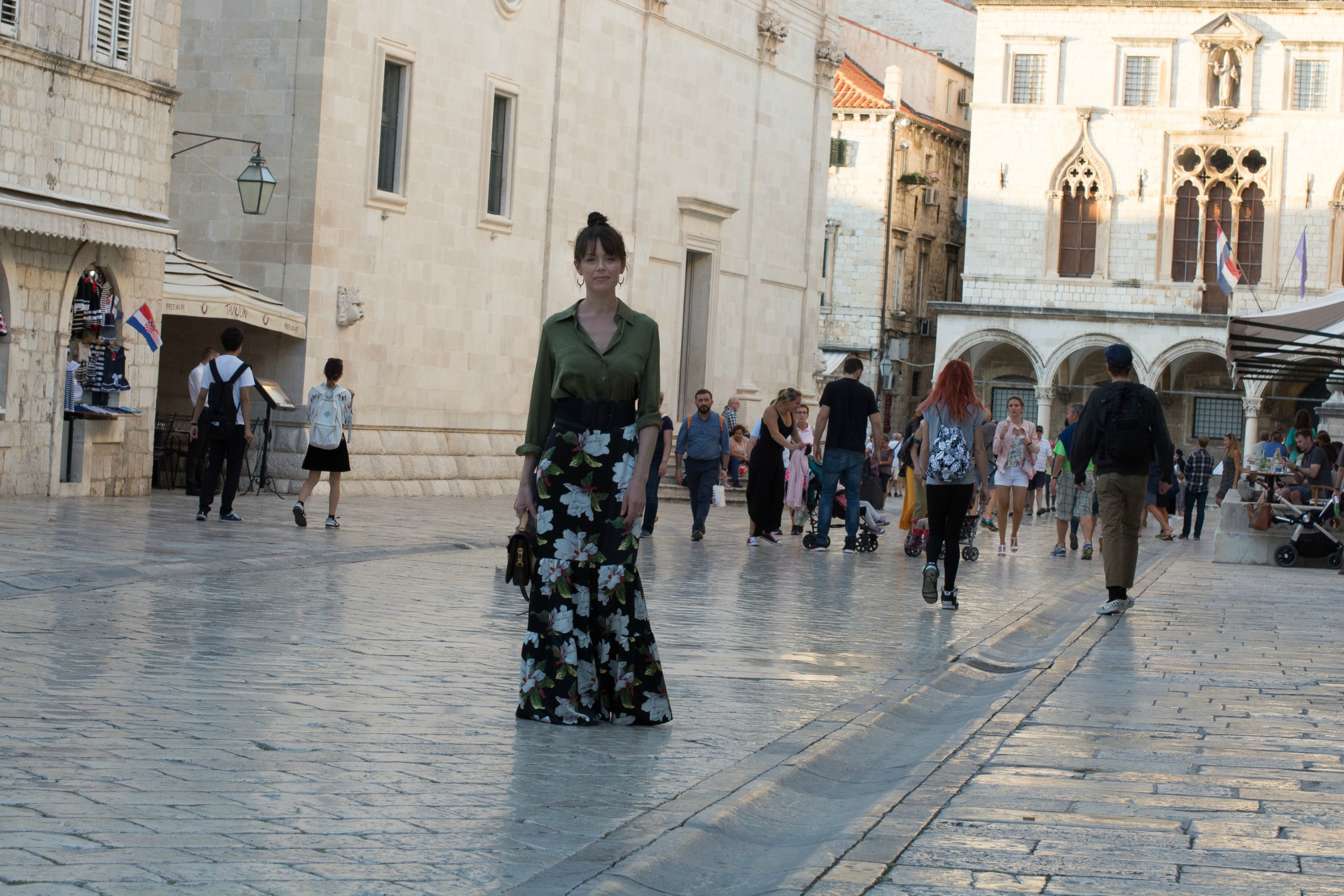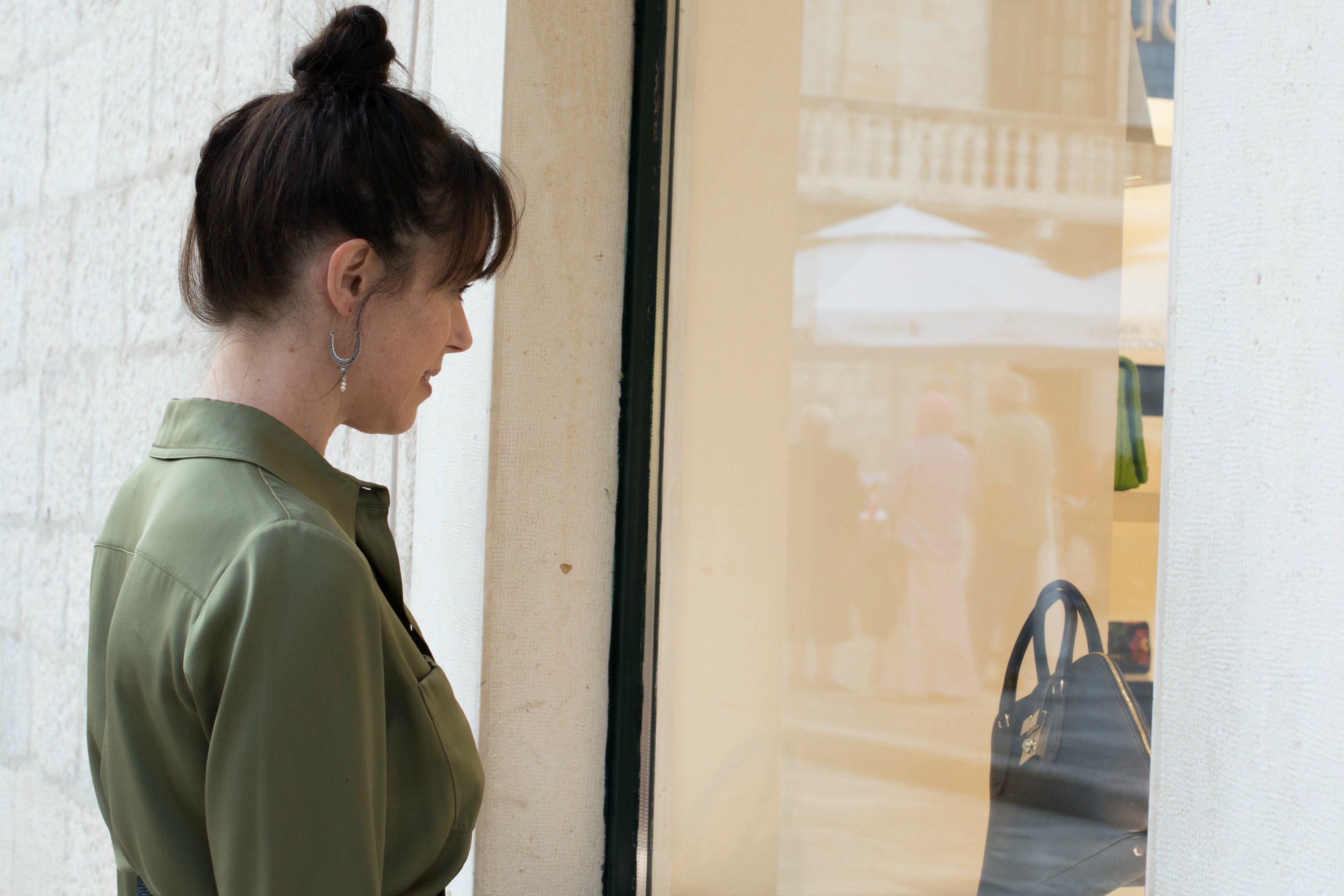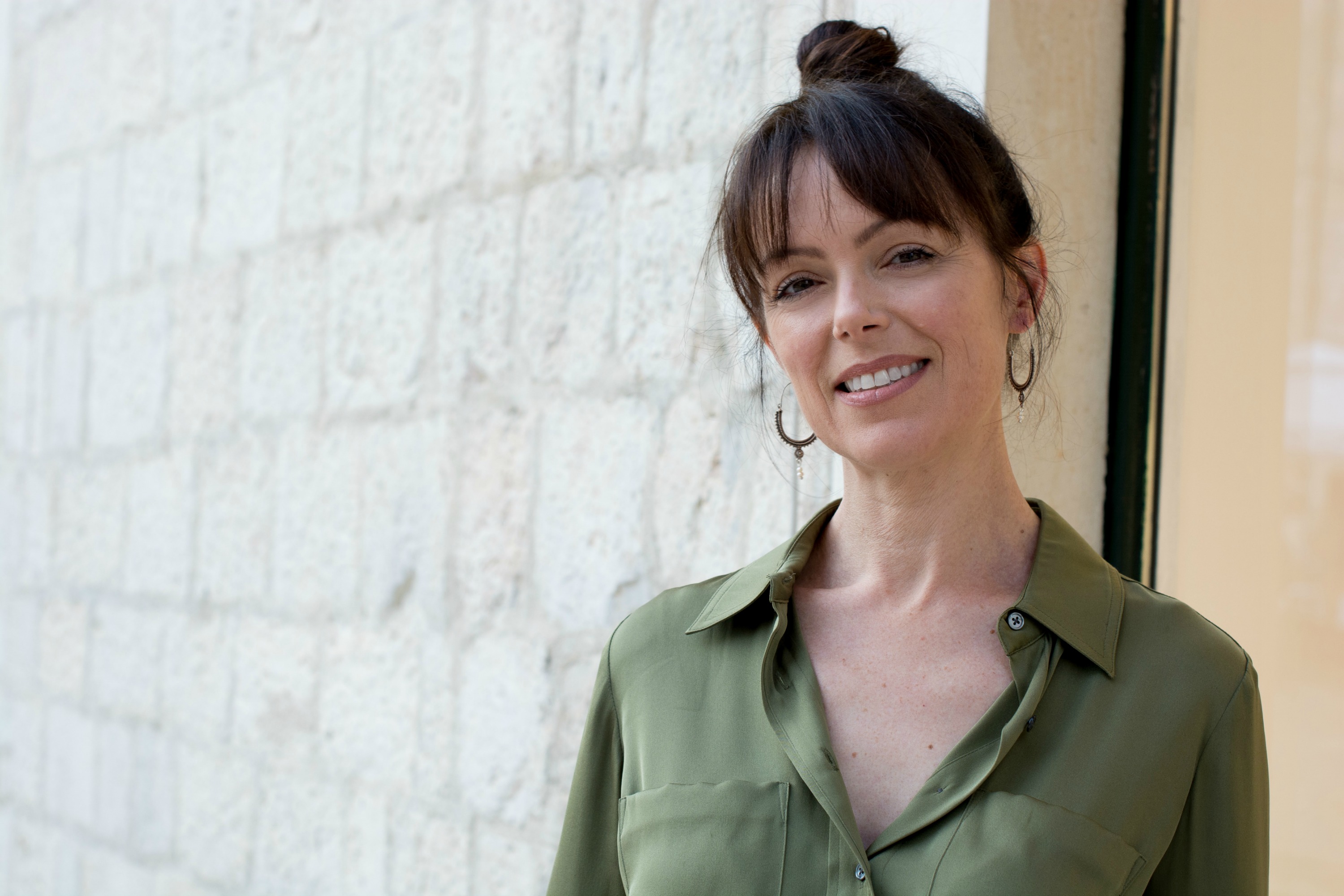 LOCALLY MADE JEWELLERY IS A PRECIOUS SOUVENIR FOR LIFE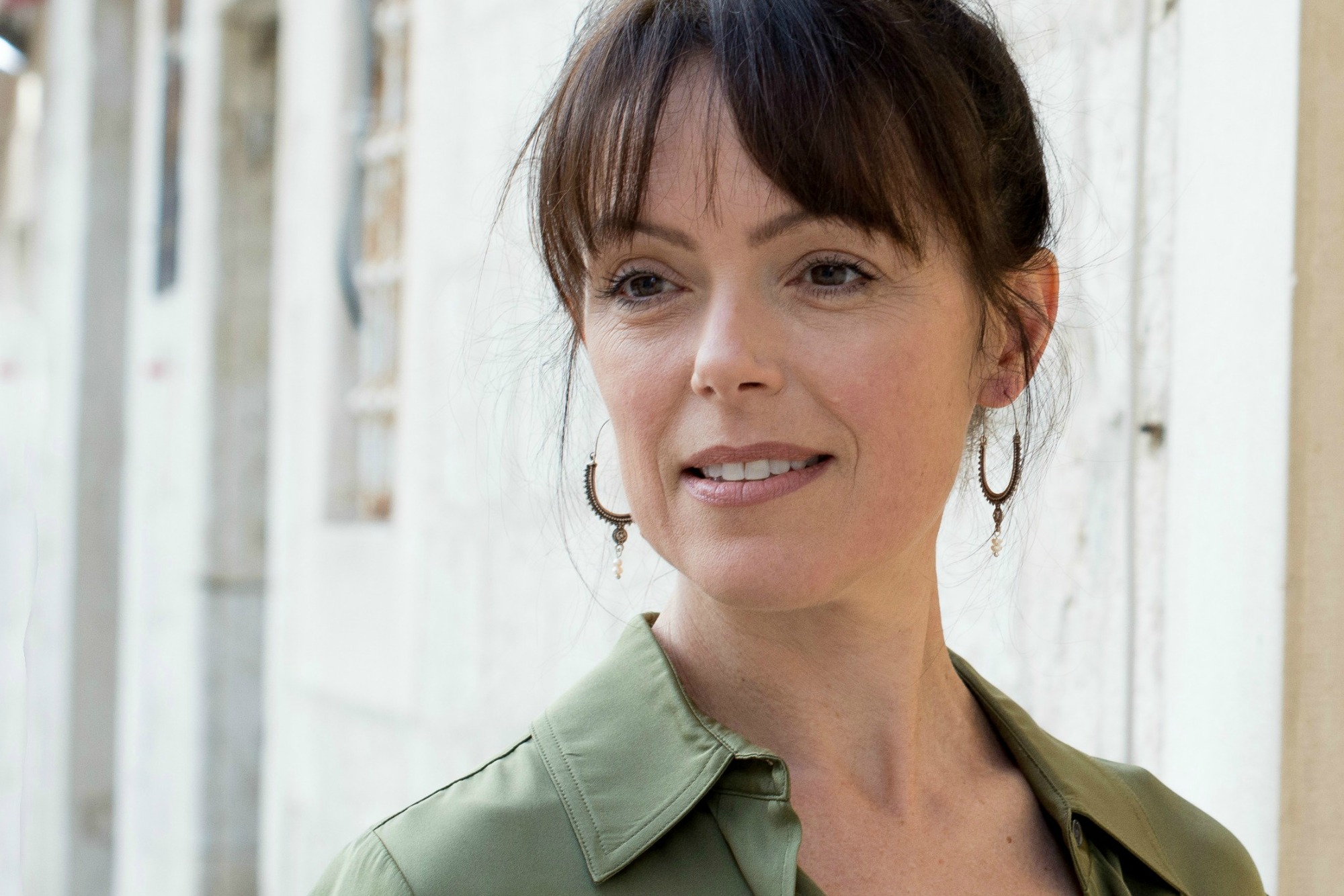 Wandering the cobbled streets of Dubrovnik Old Town we stopped at various souvenir stalls, many of which sold locally hand-made jewellery. We noticed they used a lot of stone & also red coral found in the area. Suzy bought a beautiful stone statement necklace & I decided on these pretty traditional filigree earrings. In fact the local jewellery is so exquisite & affordable, I regret not buying a pair of these earrings in gold too. The point is if you like to take a souvenir home with you, nothing beats the connection you get from a piece of jewellery. It doesn't necessarily have to cost the earth, my earrings were £16!
I hope this was helpful. Obviously you should tweak it to suit your own sartorial style. I really wanted to show you how easily you can throw a few chic outfits together when you have already done the hard work in curating your wardrobe for life. Basically you have the key pieces so you really can't go wrong. Besides what's the worst that can happen? You have to buy a couple of bits when you get there or you end up wearing the same pair of shoes four days in a row? Who cares! I'm telling you the freedom of only having a carry-on far outweighs the possible fails. Not only that but when you get to your destination, look up at what can only be described as a cliff-face of steps & realise your bed is at the top….well a little carry-on is a pretty clever choice after all. Just sayin'…
Bye loves xxx