I found this pair of Jigsaw leather trousers on Ebay a little while ago – see this post. They're a flattering straight leg cut which lends itself to flat shoes equally as well as heels. Because my first post wearing them was with flats I decided it was time to style them in mega heels so you can see how versatile they truly are. Just because I'm 48 doesn't mean I have to be conservative so I'm giving you a little bit of an edge this time too wink
This is how to style leather trousers the casual way
A graphic T-shirt rocks leather in any form be it trousers, shorts, a skirt or just a biker jacket. Today my choice of graphic tee is a cute See by Chloe bunny that I hacked cut the sleeves off to toughen it up.
I threw on my luxuriously soft long length cashmere cardi to demonstrate a gentler version of this look in case you feel it's a tad too much.
Although to be honest I actually quite like how my butt looks in these trousers. The weight of the leather holds my wobbly bits together rather nicely & because they're not skin-tight I don't feel like every man & his dog can see what I had for breakfast – If you get my drift? teeheehee
However saying that, my friend Annette of The Lady of Style utterly rocks the skinny leg style leather trousers. As usual it comes down to your own taste & of course body shape, she looks incredibly sophisticated in her style.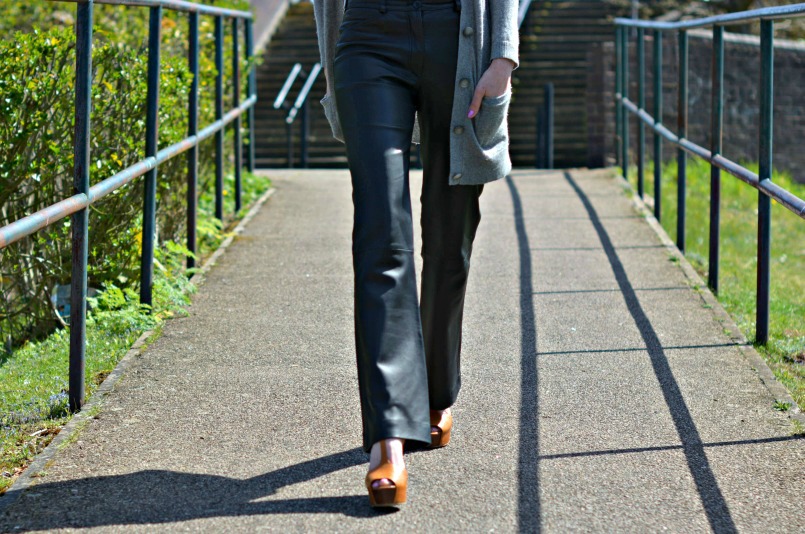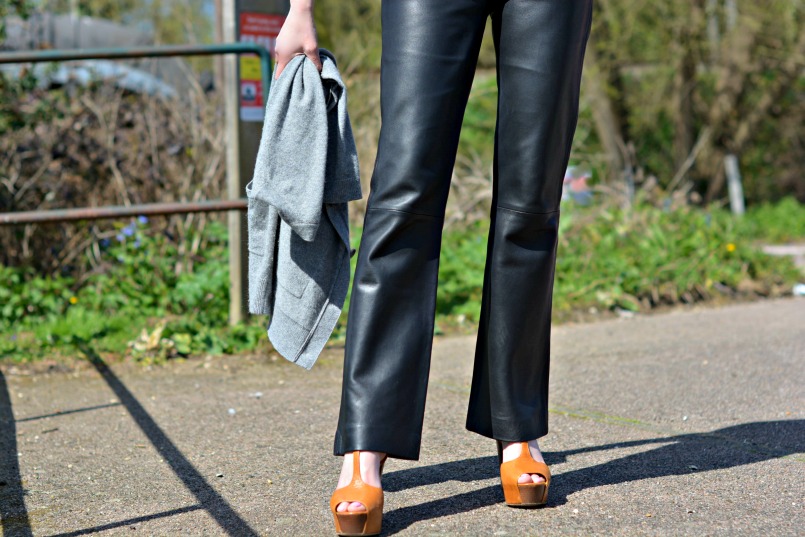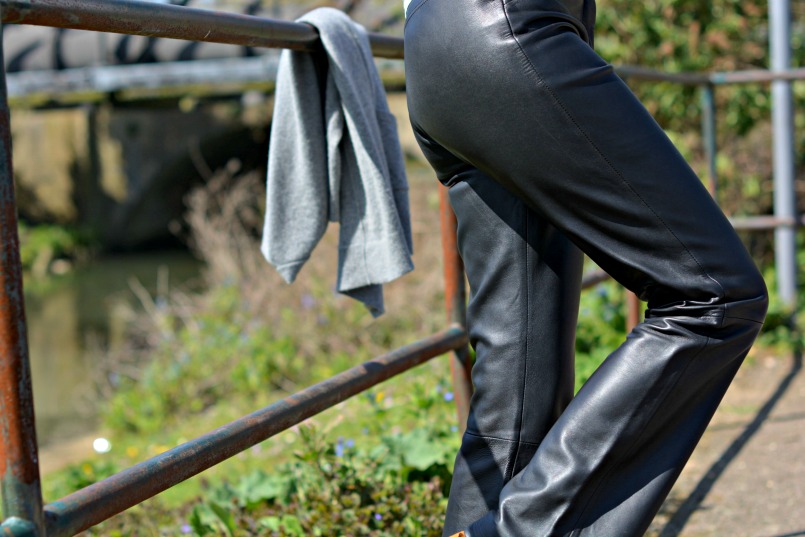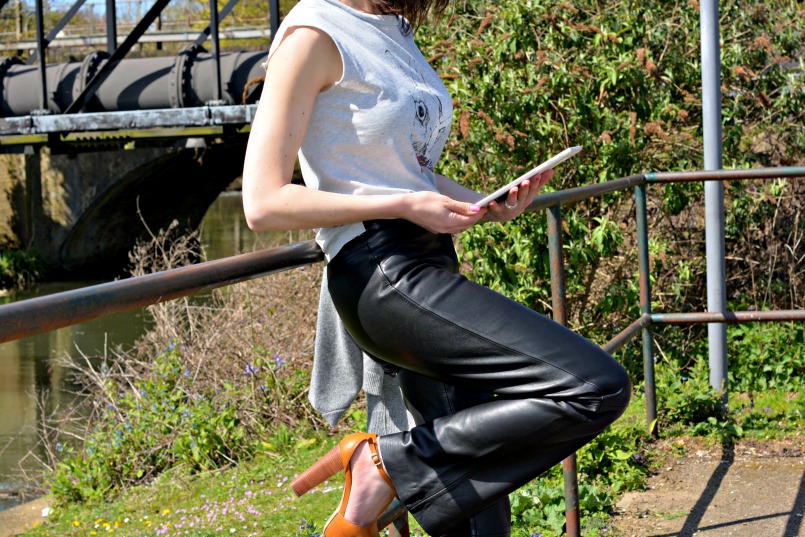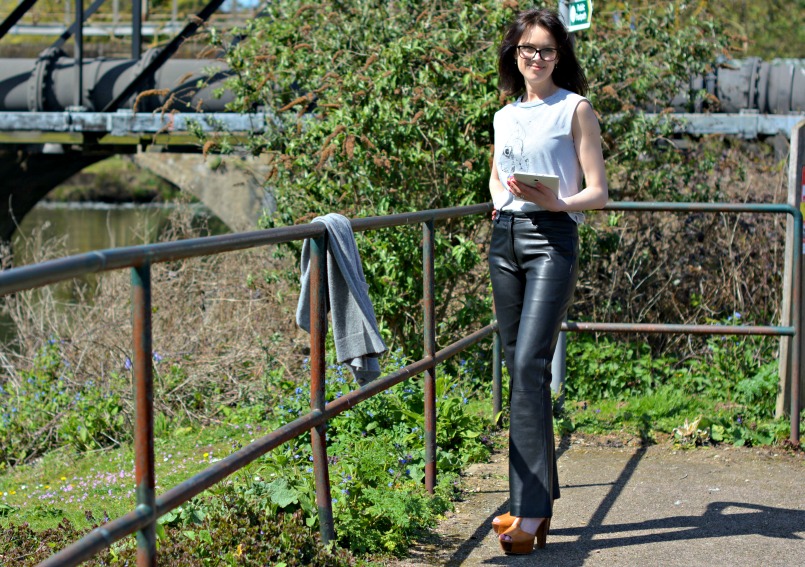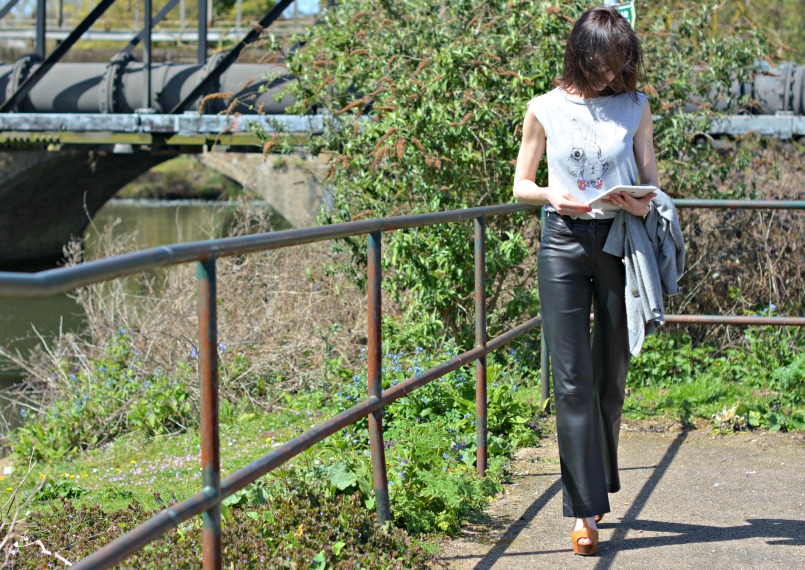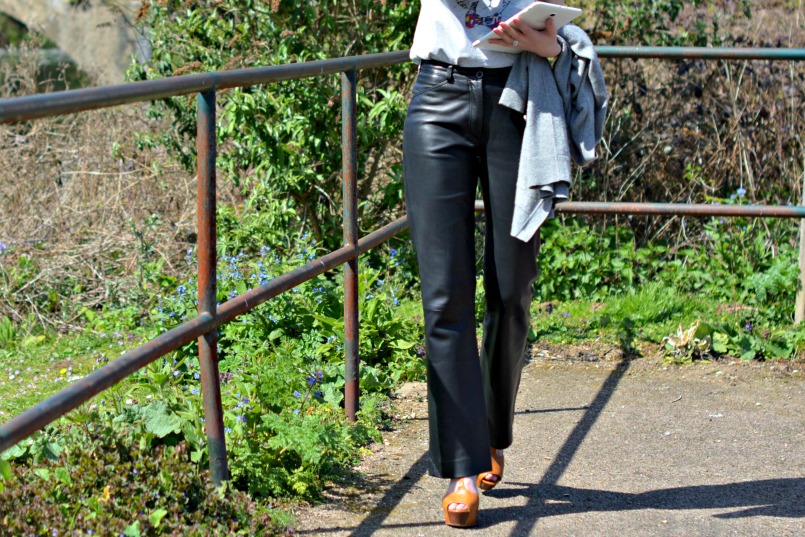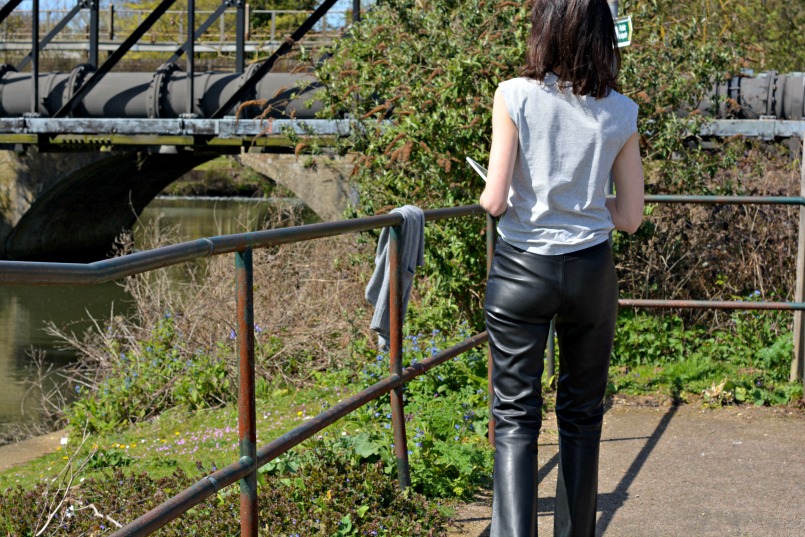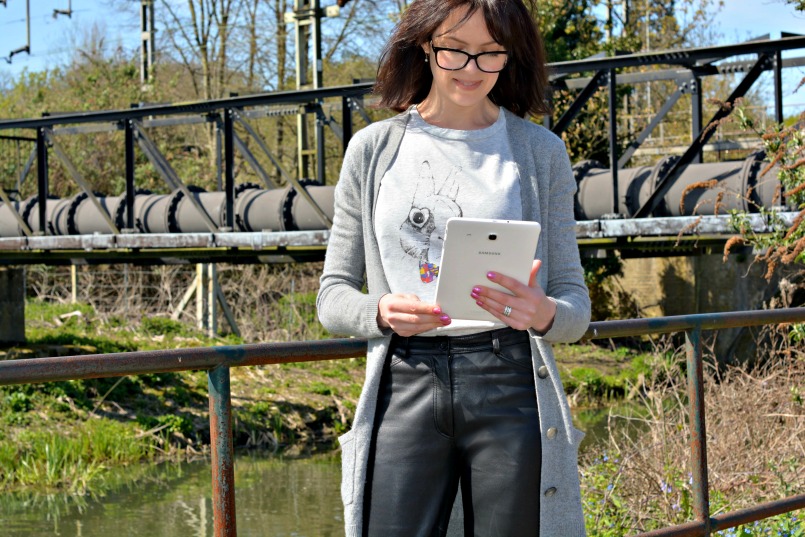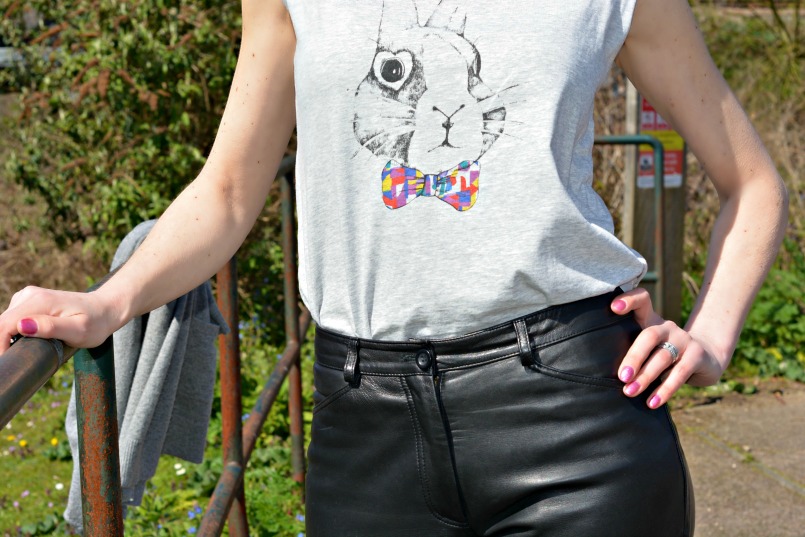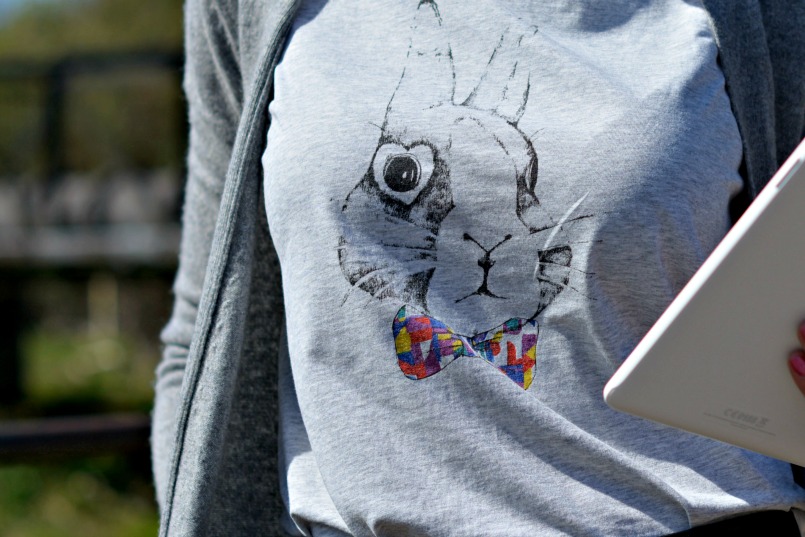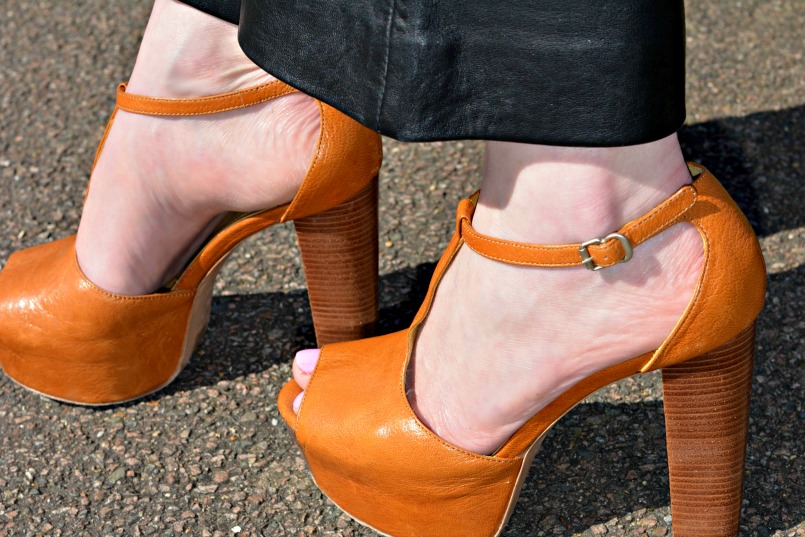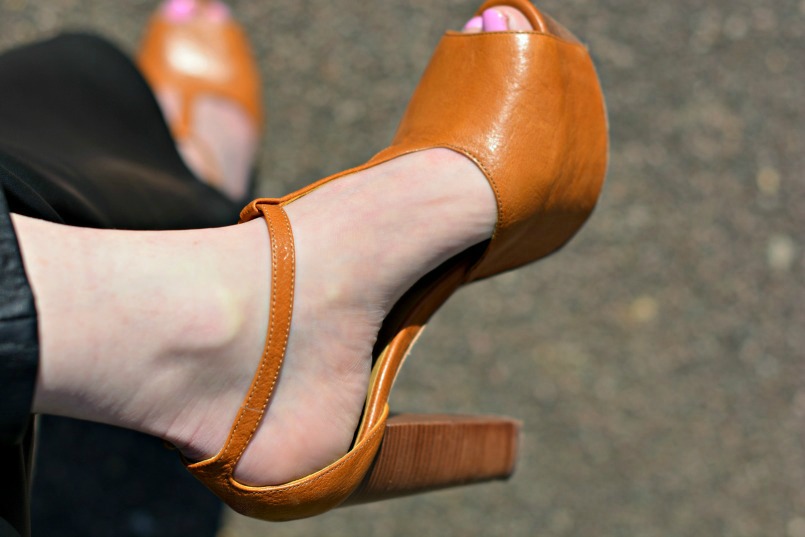 Sky High platform shoes
I know these platform shoes look ridiculously high but trust me when I say the platform is the very thing that makes them easy to walk in.
This pair of tan leather sandals are See by Chloe, they have a real 1940's vibe about them due to the almond shaped front & ankle strap. I think an ankle strap has to be the sexiest style of shoe & like your shoulders, ankles don't appear to age at all.
I've found a few brands for you to browse in my carousel above, they're pretty popular in every price range so you won't have trouble selecting a pair to suit.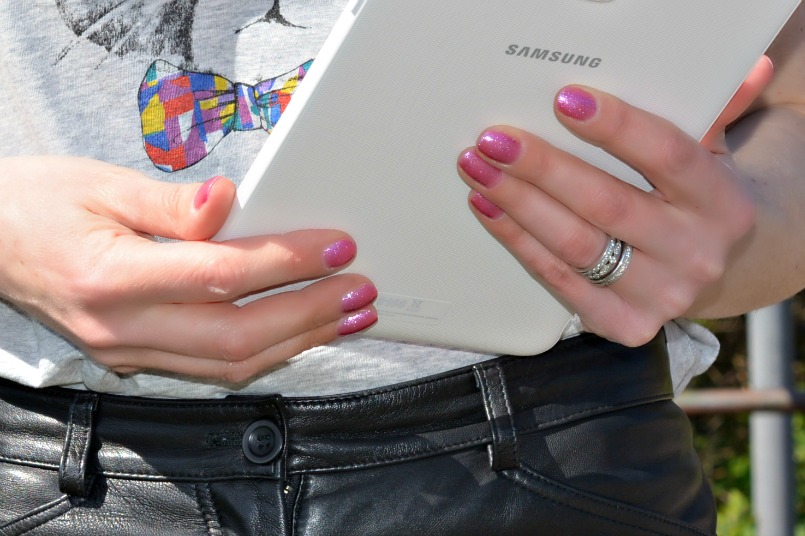 OPI sparkly pink nails
I borrowed Lulu's Hello Kitty sparkly pink nail varnish to add a little whimsy to my playful bunny Tee. I found the Hello Kitty box set at my hairdressing supplier & knew Lulu would go nuts for it. It made the perfect birthday gift for my little fashionista, along with a pink bunny bag that I found on sale in M&S! She carries the varnish around in the bag, it's so adorable…
Mx