I bought this pair of Jessica Buurmann shoes over a year ago as an affordable alternative to the phenomenal Aquazzura Christy flats. As you can see below they've done me proud.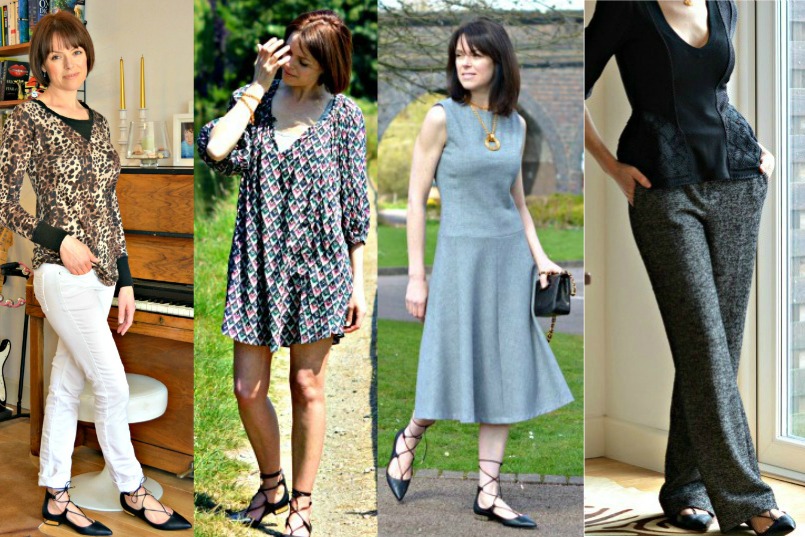 Going for the expensive Dupe
Opting for the higher end Dupe means the quality really shows plus with all the wear I'm getting out of them they've remained pristine. I can't see this style of shoe becoming unfashionable any time soon particularly with the plethora of looks it transforms. In fact I'm actually considering buying a similar pair in another colour since they even transcend seasons!
Namely this pair of Halogen lace up ballet flats just out at Nordstrom – What do you think, pretty cute aren't they? I bought the Halogen T- bar flats online from Nordstrom a while ago. Fyi this is another pair of excellent quality yet affordable shoes that I've worn multiple ways, money well spent me thinks wink
This is how I wear my lace up ballet flats 4 ways…
With skinny jeans I prefer the laces wrapped neatly, finished with a pretty gold tipped bow. In the second of my examples I'm wearing Vintage Boho Isabel Marant hence simply knotted laces left loose & a little untidy.  The third picture is todays outfit of a full skirted Zara shift dress.  Here I've styled them in the manner of a ballerina complimenting the incredible cut of this dress whilst adding a hint of drama.
Finally, the fourth photo is with wide legged wool trousers where the laces are entirely hidden altogether.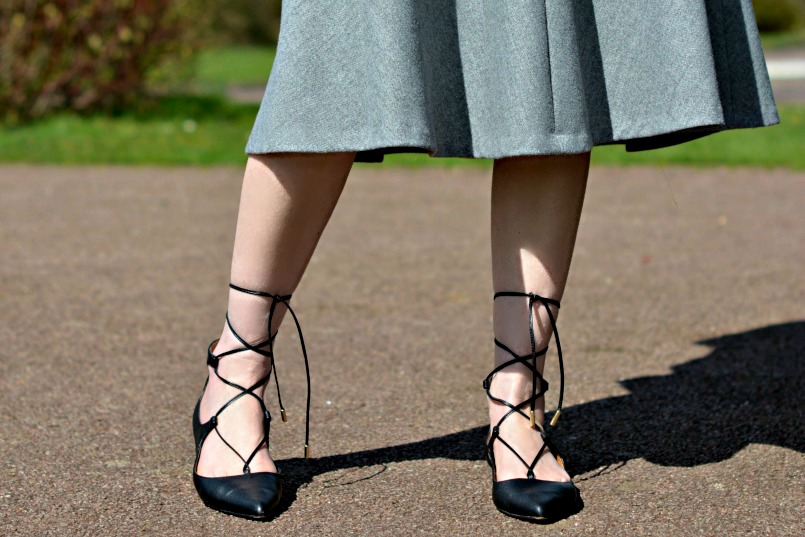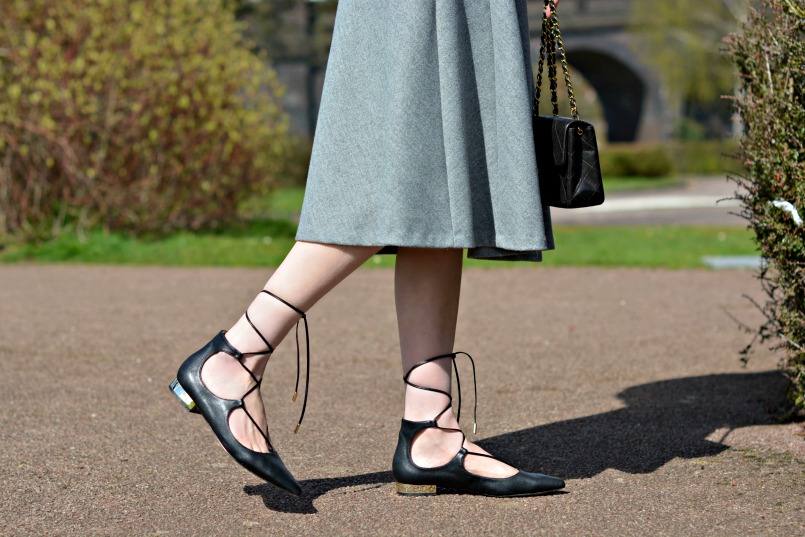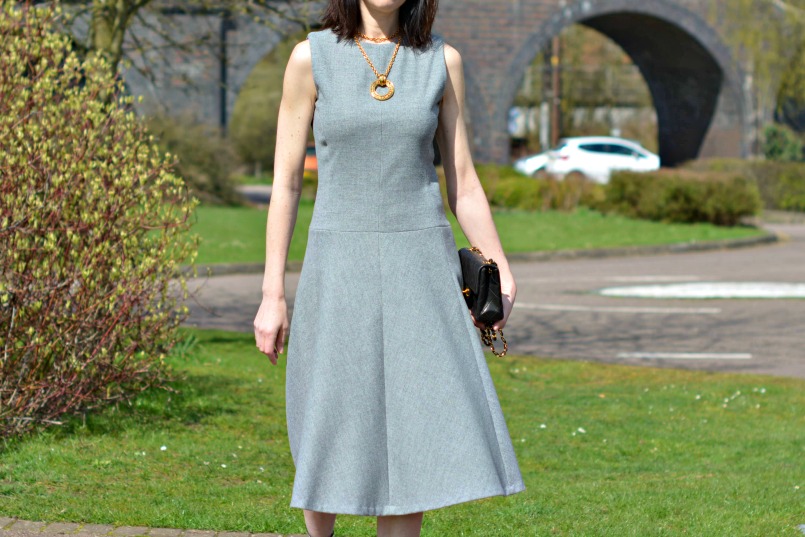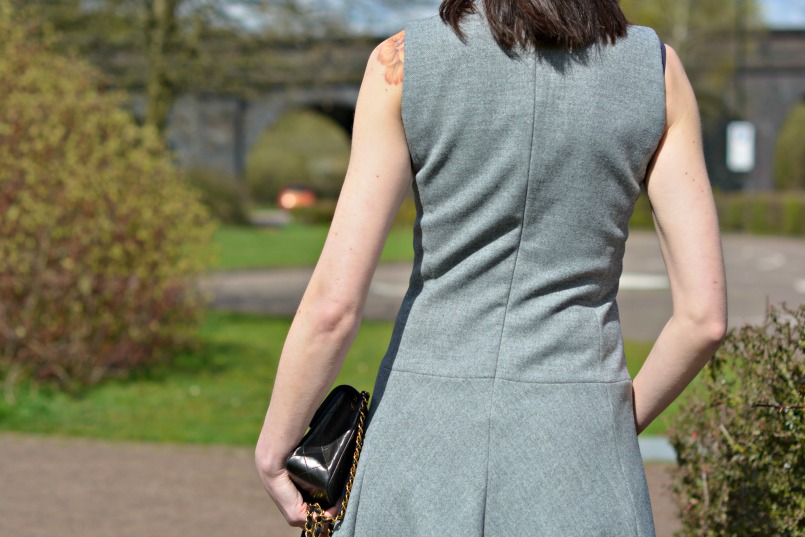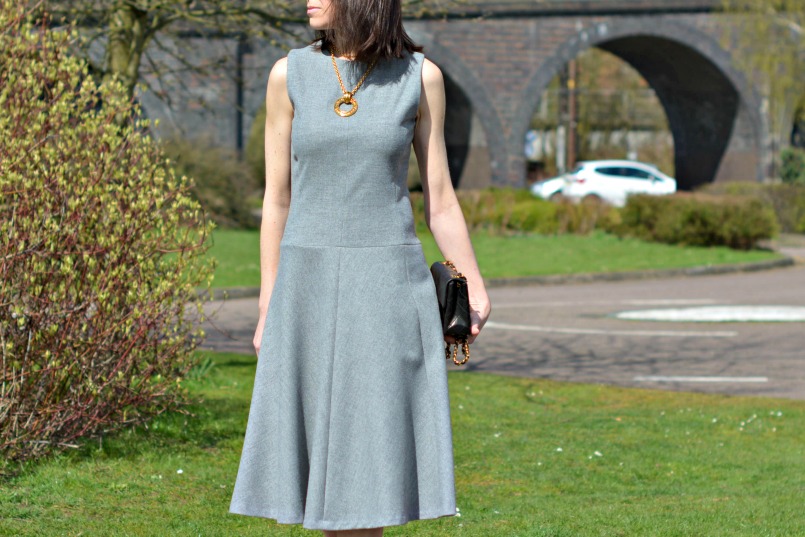 A perfectly cut dove grey shift dress is a wardrobe staple
full stop
I bought this one in the Florence Zara a few years ago. It's one of those dresses that speaks volumes without saying a word – know what I mean? This particular grey will work for almost any occasion from the office onto your dinner date. Furthermore it makes the ideal hero for a capsule wardrobe weekend away!
Picture wearing it on the plane with knee-high boots & coat. Followed by your day sight seeing – leather jacket & scarf with ballet flats. Onto evening meal- heels, cardi & beaded clutch. Are you seeing it? I mean what smarter way to travel than only taking carry on luggage while still looking city break chic!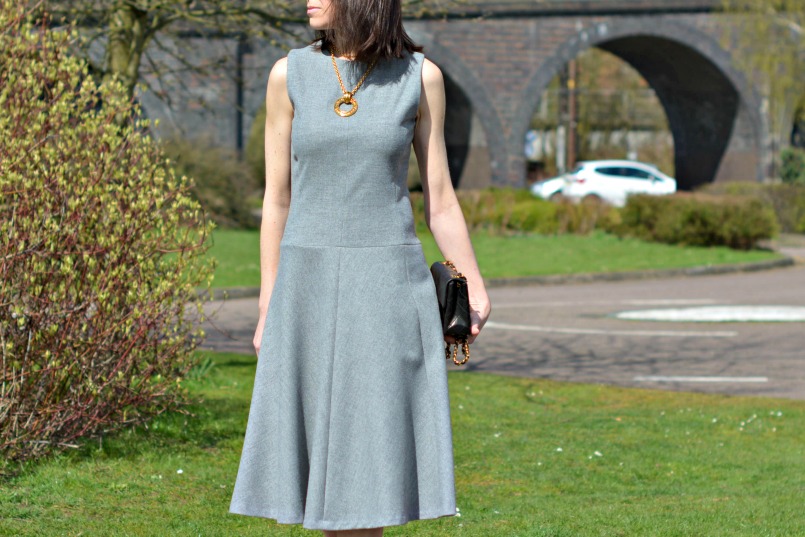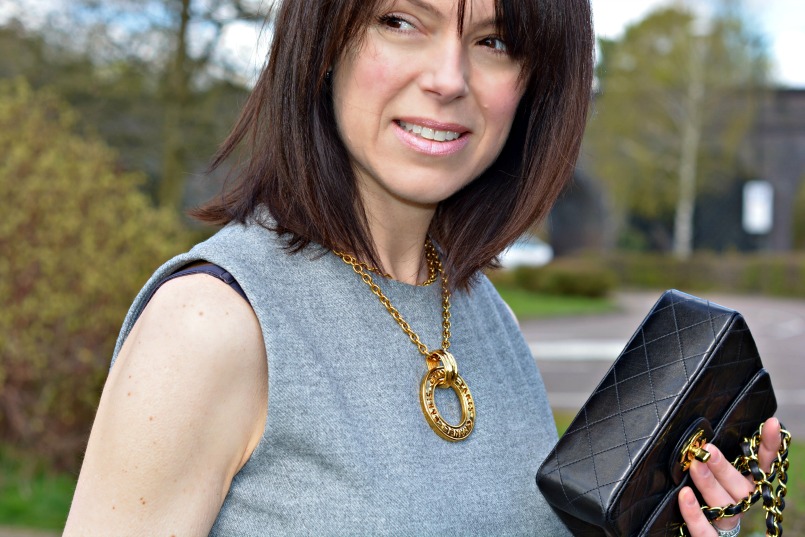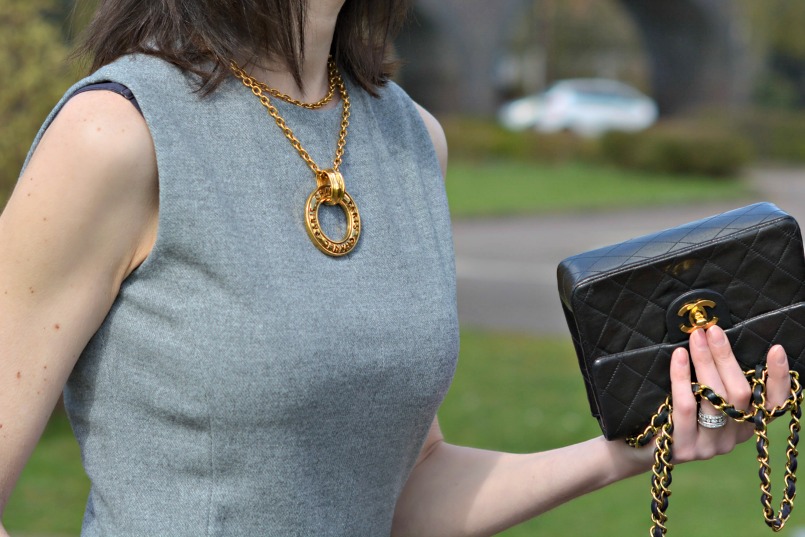 Vintage Chanel necklace
This vintage Chanel necklace is the epitome of statement jewellery & my most prized possession (apart from my wedding rings obvs)
A magnificent example of 90's Chanel unaffected by the passage of time or changes in fashion. A unique piece that will transform even a plain white T-shirt & jeans. Take a look at Vintage Heirloom for guaranteed authentic Chanel jewellery – their brooches are also sensational by the way.
Failing that you should have a look at & Other Stories jewellery. They have a stand out range of distinctive beautiful necklaces that you won't have to save up for. I've also gathered a small variety in price below for you to browse. You're welcome!
Mx