I don't know if you've noticed but long-sleeved maxi dresses are big for Autumn/Winter. This Boho style is super simple to dress up yet surprisingly it's equally versatile to dress down.
Imagine it with a slouchy jumper & boots or a polo neck & velvet slippers, how cosy does that sound? We all know the ubiquitous biker jacket & trainers pairing works well but personally I'm a bit over that look. Let's be honest it's getting a tad boring seeing it constantly all over Instagram right? 1970 jumper anyone? Heeheehee… Anyway, this time around I'm pairing my maxi with knitwear & velvet or suede shoes for a more tactile combination. Another option to consider is wearing your dress over jeans. I've always got along well with the dress over jeans look so I really quite fancy trying this with a maxi but remember it must be a button through dress or you won't get a glimpse of the jeans underneath!
My dream shoes for all of these outfits are the classic Alberta Ferretti embroidered slip-on flats. These Manolos are pretty awesome too but also out of my price range at the moment. Fortunately Queen of the Dupe, Jessica Buurman has these embroidered mules plus this sensational pom pom pair at more affordable price points. In the meantime I'm happy to go with my old Jessica Buurman Aquazurra dupes that you can see me wearing here 4 ways. These great quality lace up flats have become a staple of my wardrobe & are now also available in lush suede!
In hindsight buying the original Aquazurra Christy flats would have paid off cost per wear. However back when I bought my dupes I had no idea I'd wear them so much or indeed for so many years!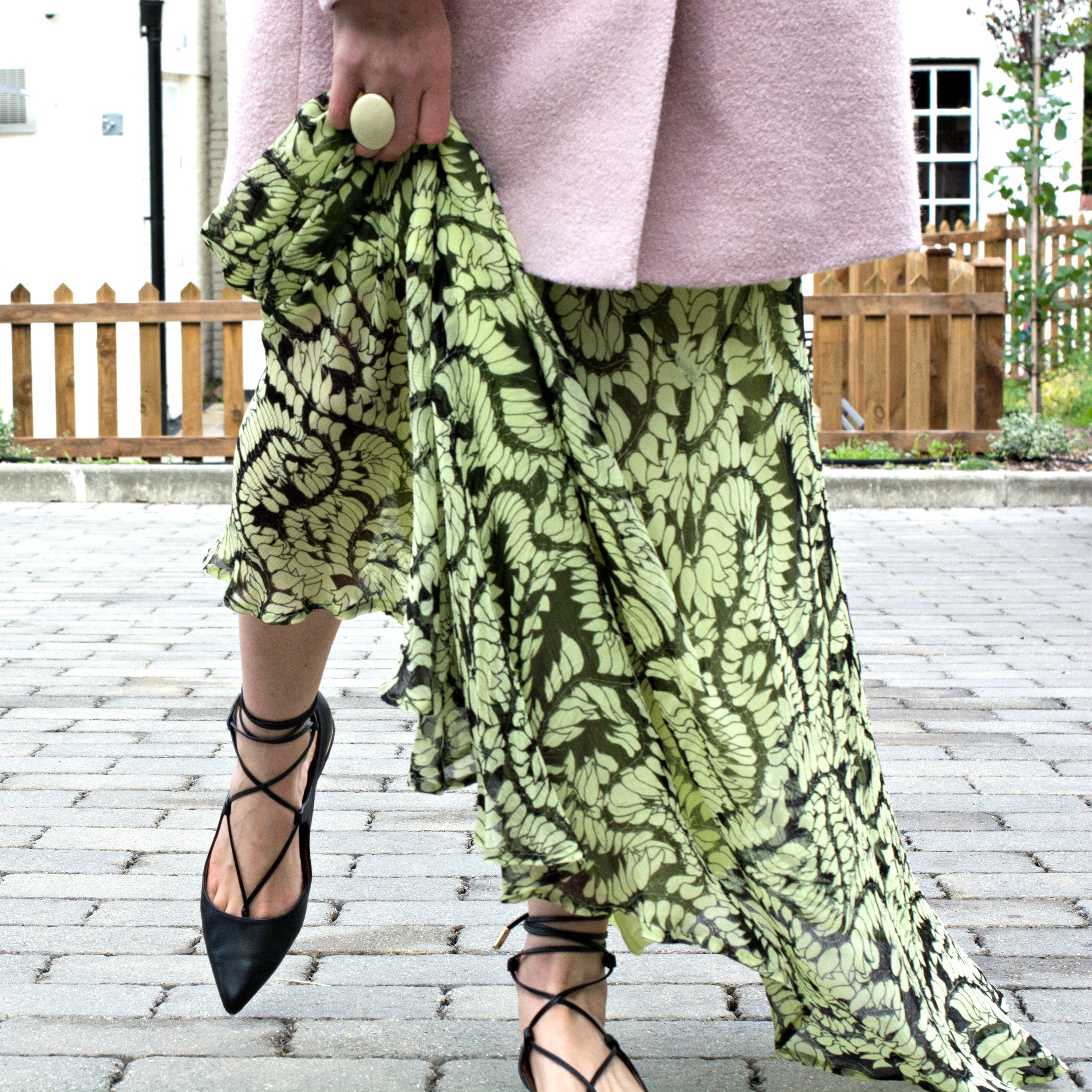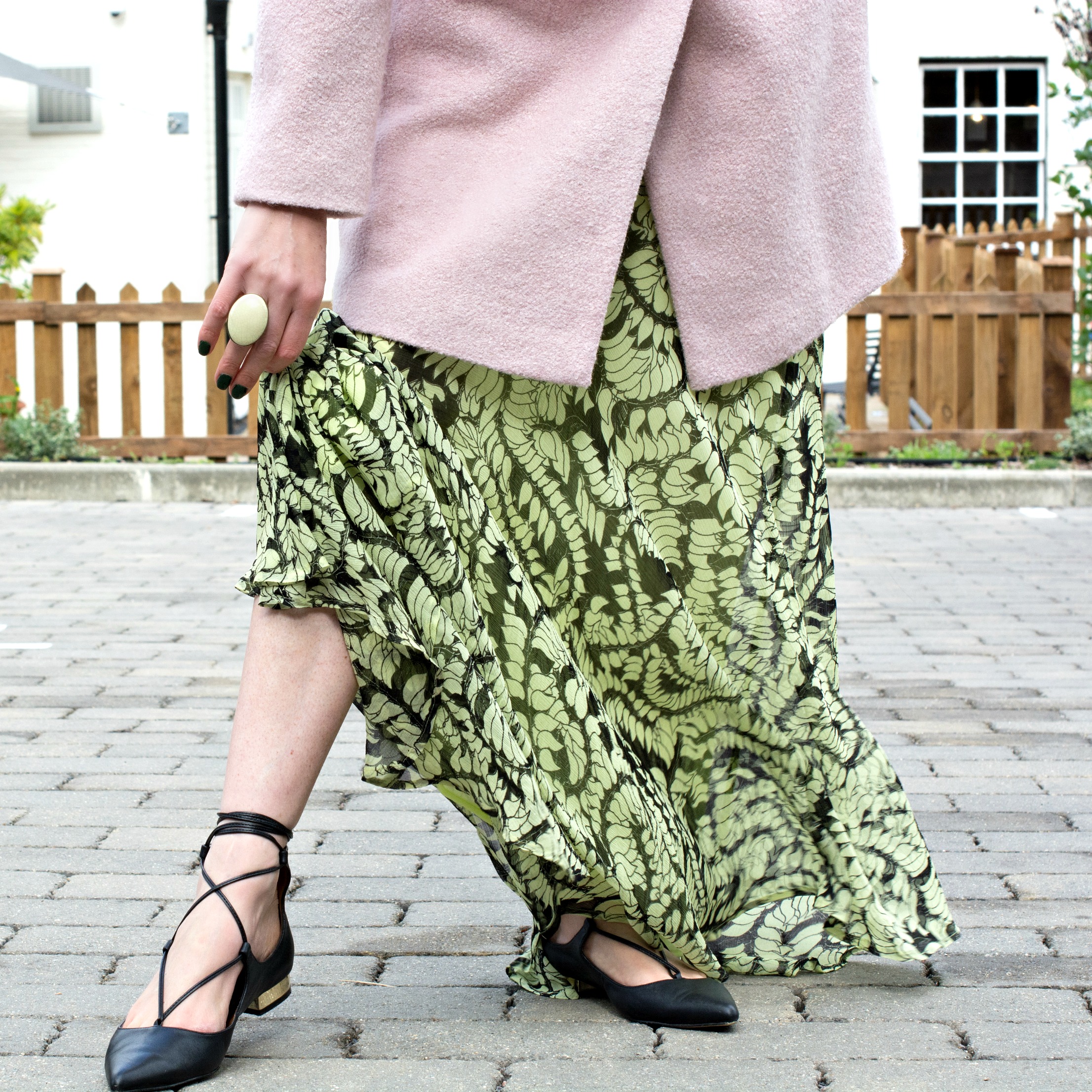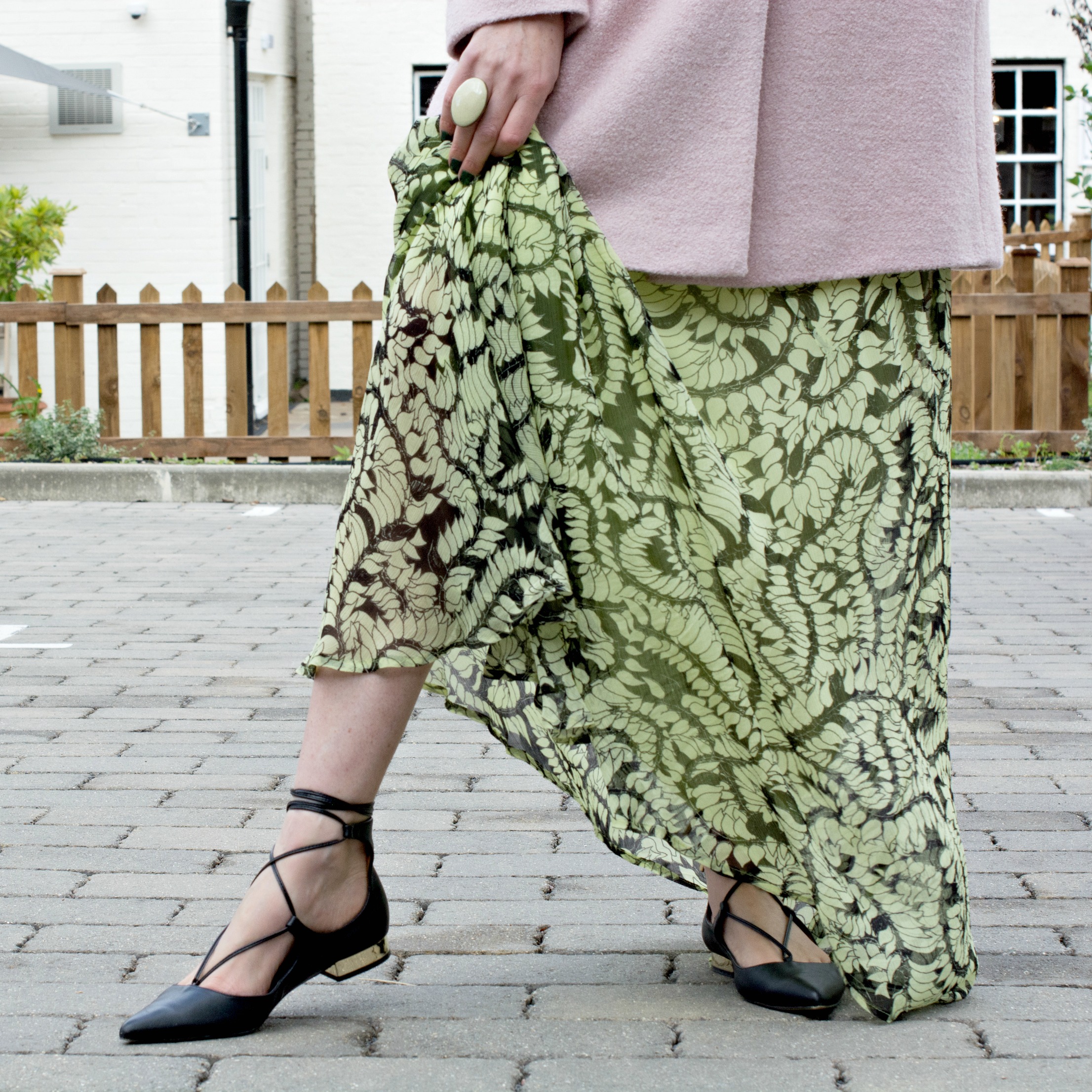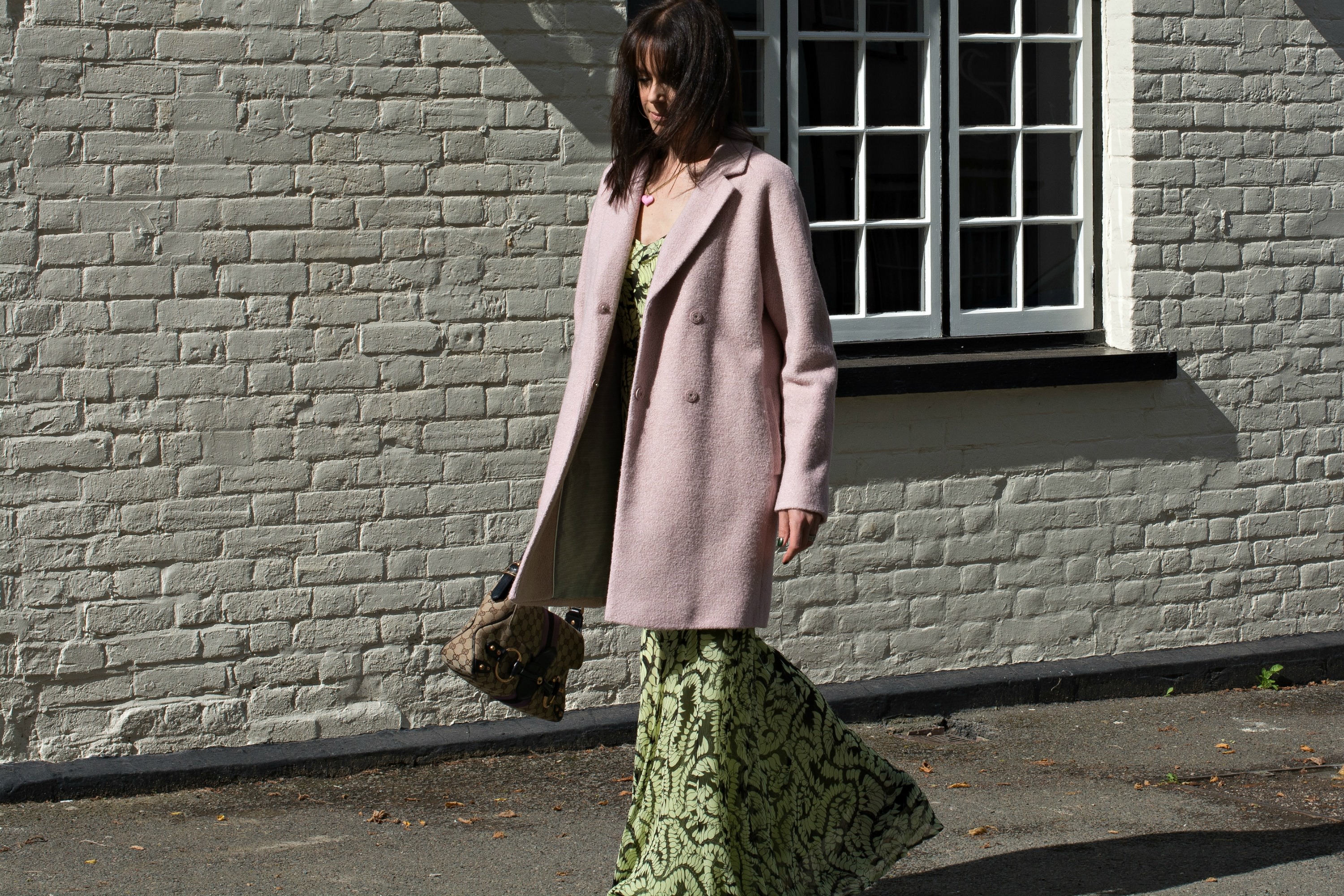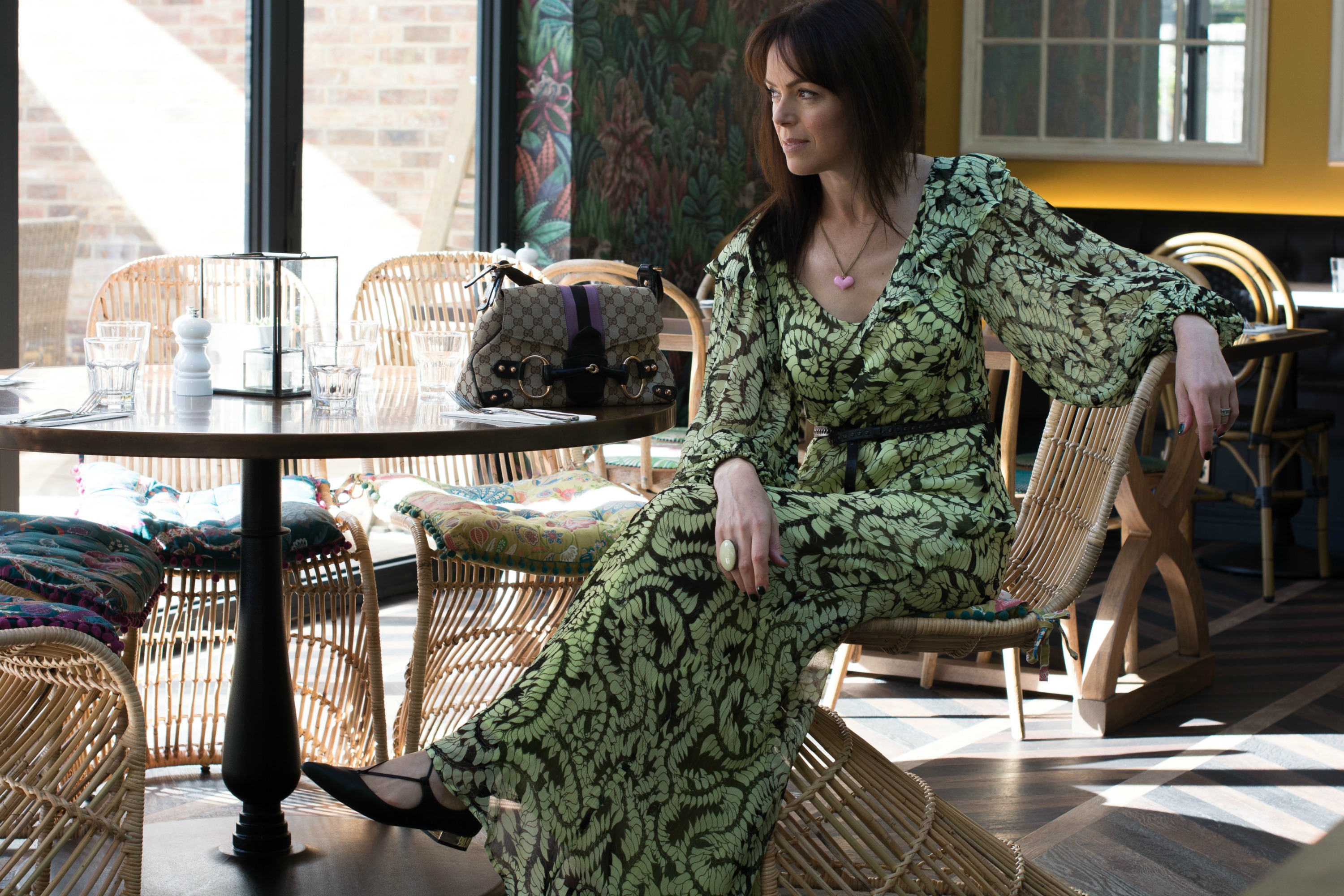 SHOP THE OUTFIT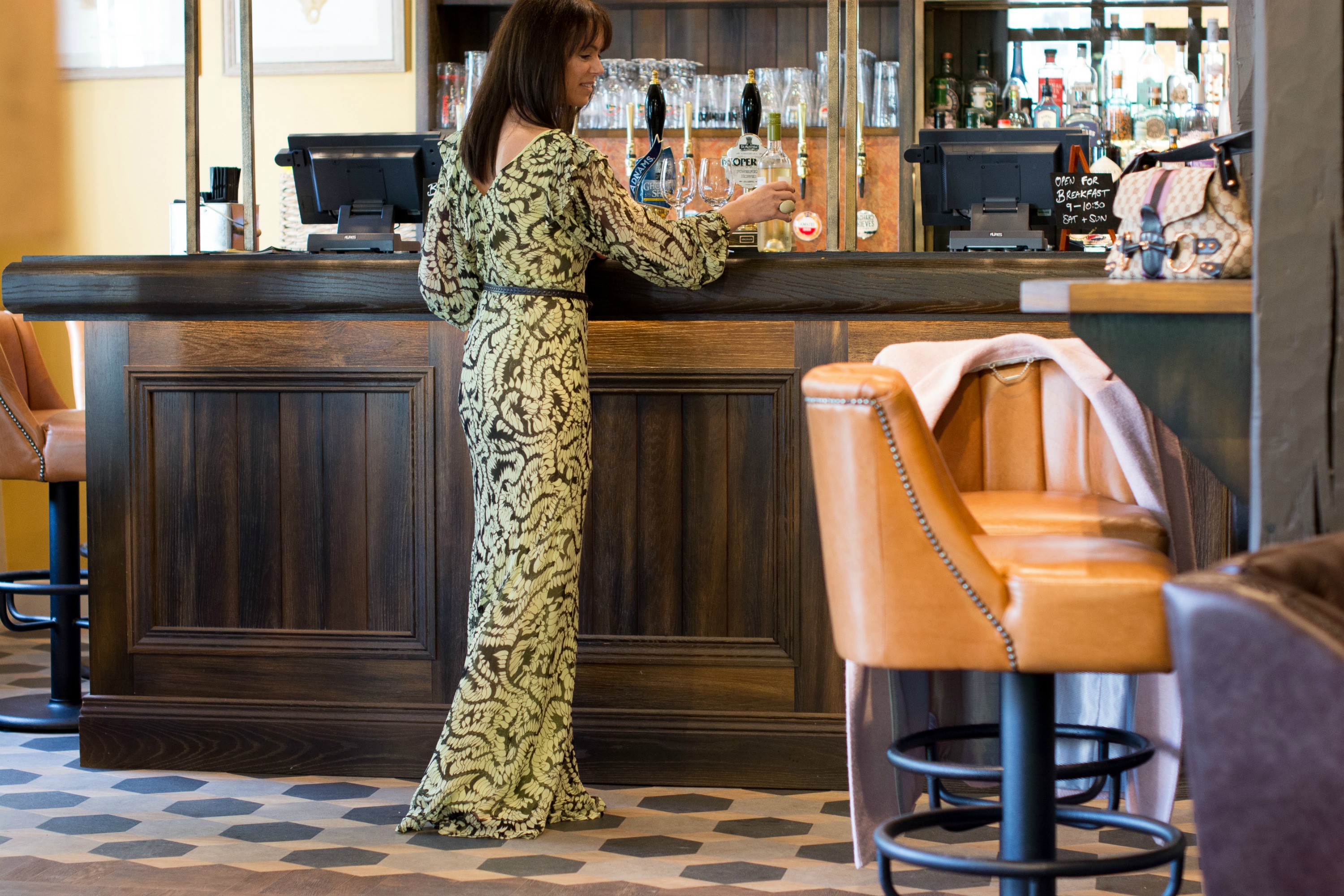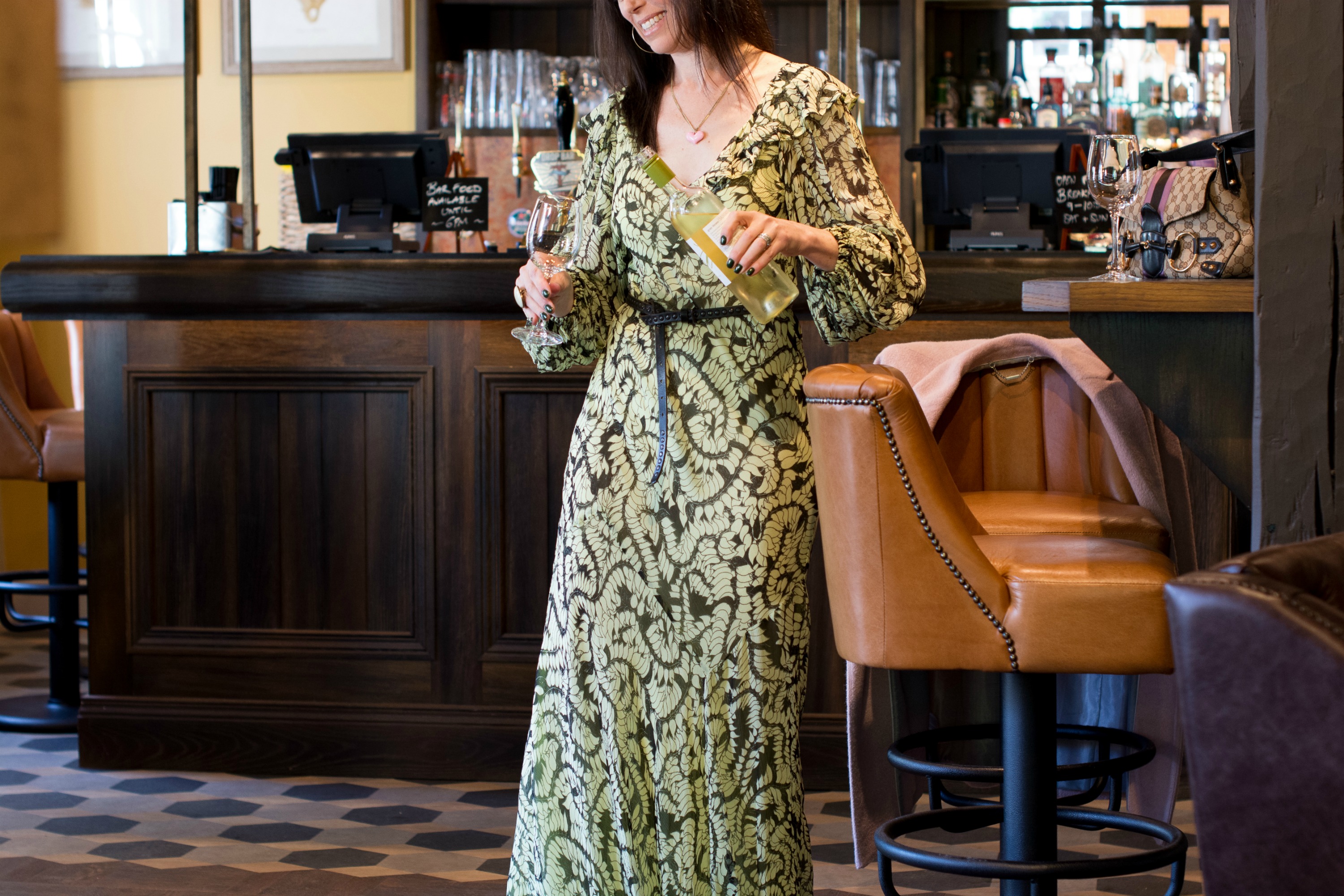 CHANEL Emerald Nail Polish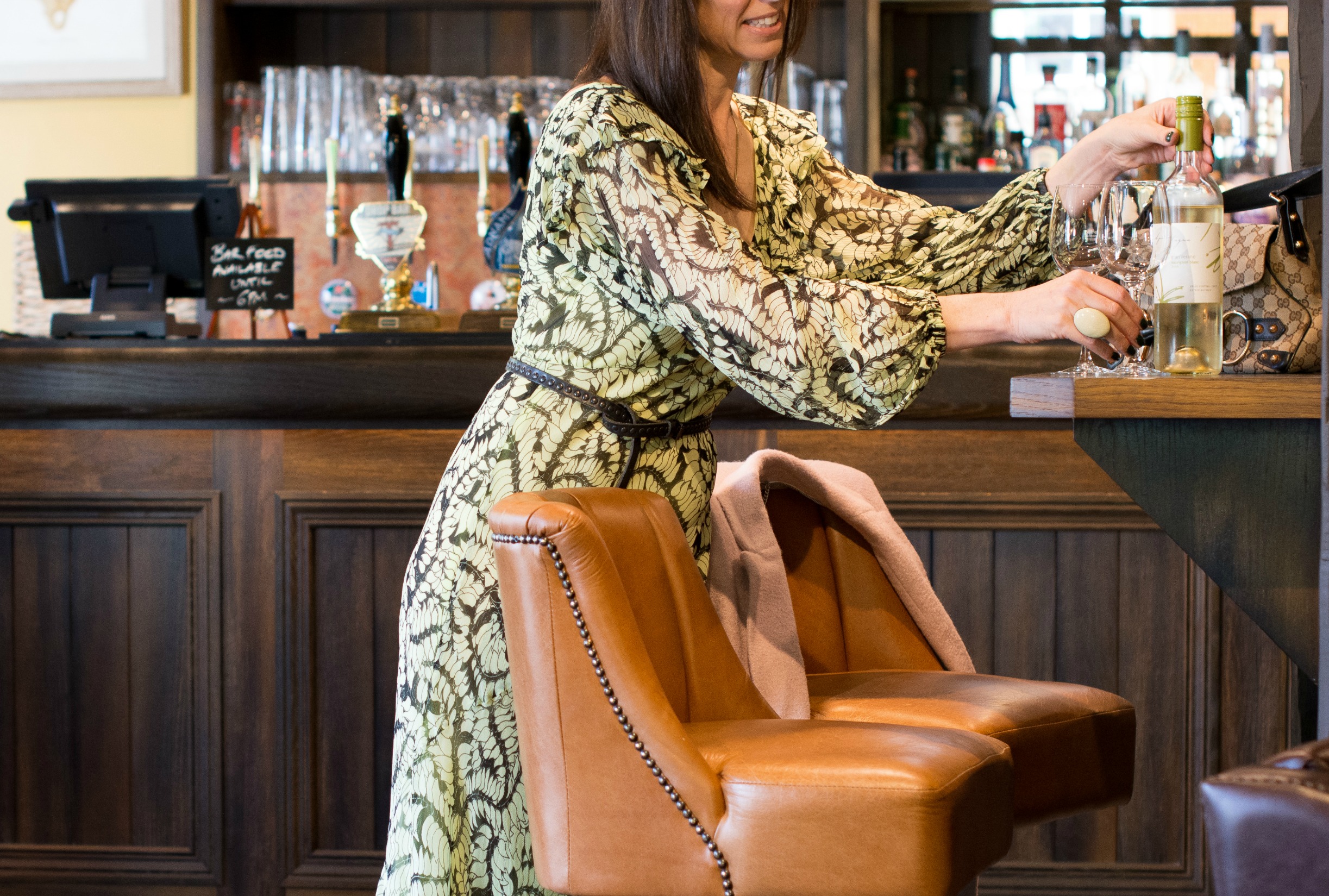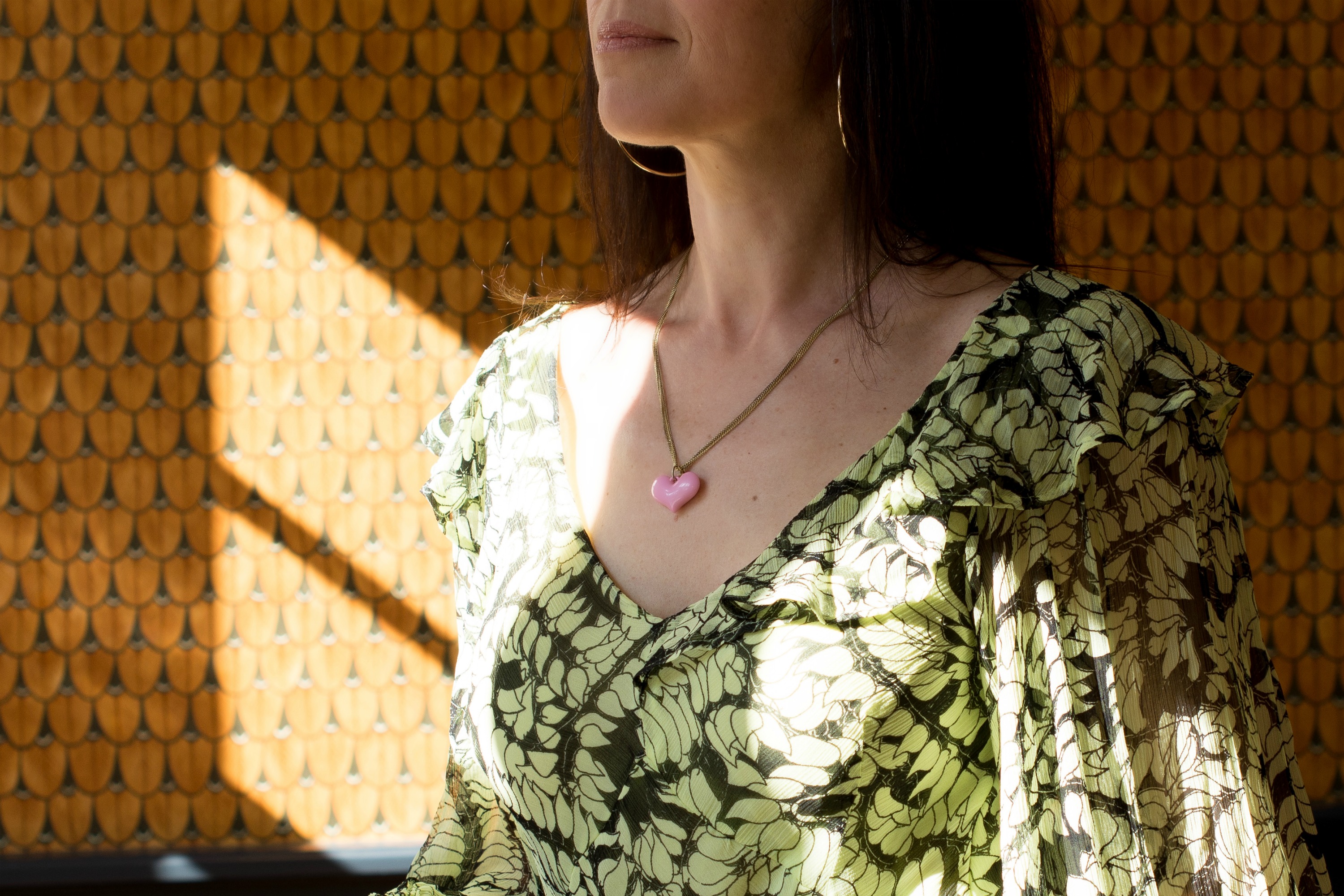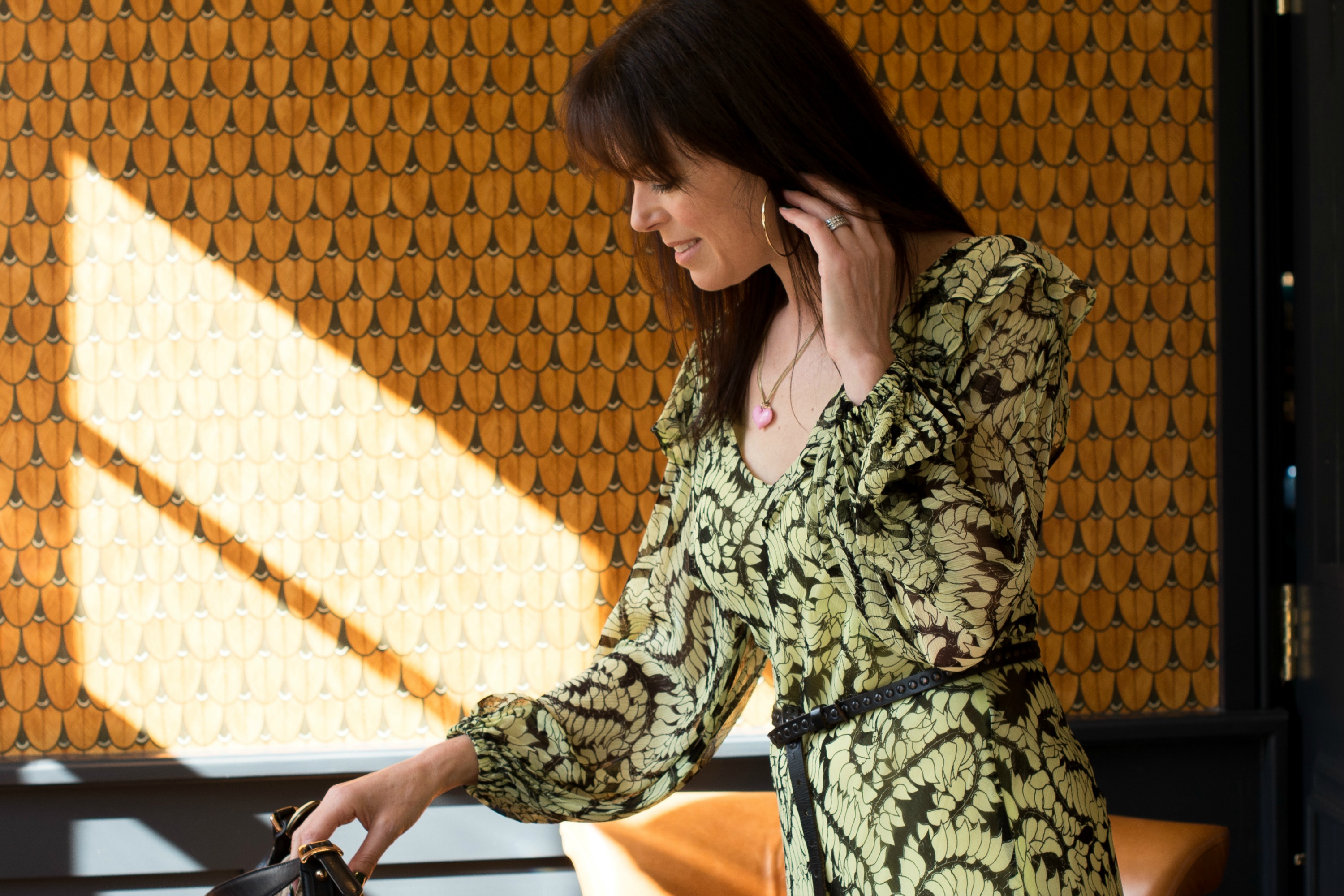 DO A BACKGROUND CHECK ON THE BRAND
I like to do a background check on a brand before I buy from them. I want to know that they enforce strong policies against things like forced labour, child labour & have strict environmental standards. You may be surprised to know that many companies are now quite transparent & will have this information available on their website. However if for some reason I can't find it there I'll simply email them & ask outright. You know what? I usually receive a reply. Shocking I know. So you see it does pay to ask the questions.
One label that is without question of the highest ethical standards is Beulah London. Born from the desire to create beautiful, elegant clothing whilst helping lift vulnerable women out of poverty. The brand created Beulah Trust which receives 10% of profits from all sales.
"The Trust aims to give grants that pay for skill courses giving women who have been victims of sex trafficking and abuse the chance to find work, generate an income, and live a self-sufficient life, free from abuse."
This stunningly beautiful long-sleeved maxi dress by Beulah is currently reduced. In my opinion it's a timeless investment piece for the maxi lover. Another gorgeous maxi that will re-style perfectly through Autumn & Winter is a versatile leopard print by Lily & Lionel. This sexy number comes in at a more affordable price of £200. Equally priced & made from the sustainable eco fabric Tencel is this exquisite tulip print maxi by People Tree. Check out more of their gorgeous 1930's inspired collaboration with the V&A Museum for other styles in this material. For something priced between these two you can't go past Ridley London. This fledgling label produce a luxurious silk crêpe de chine long-sleeved maxi dress that you can have made to order for the perfect fit.
See below for more guilt free maxis I adore…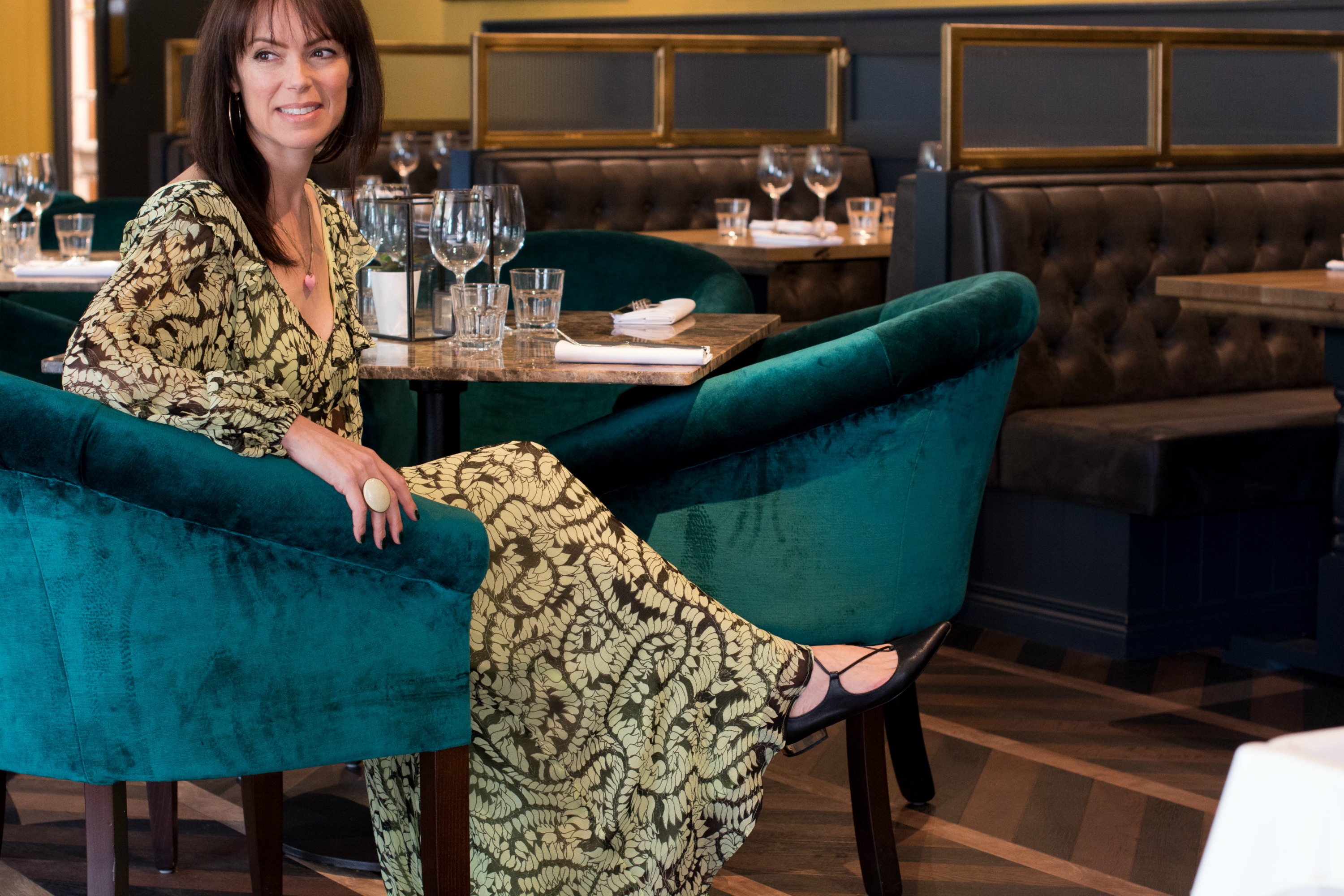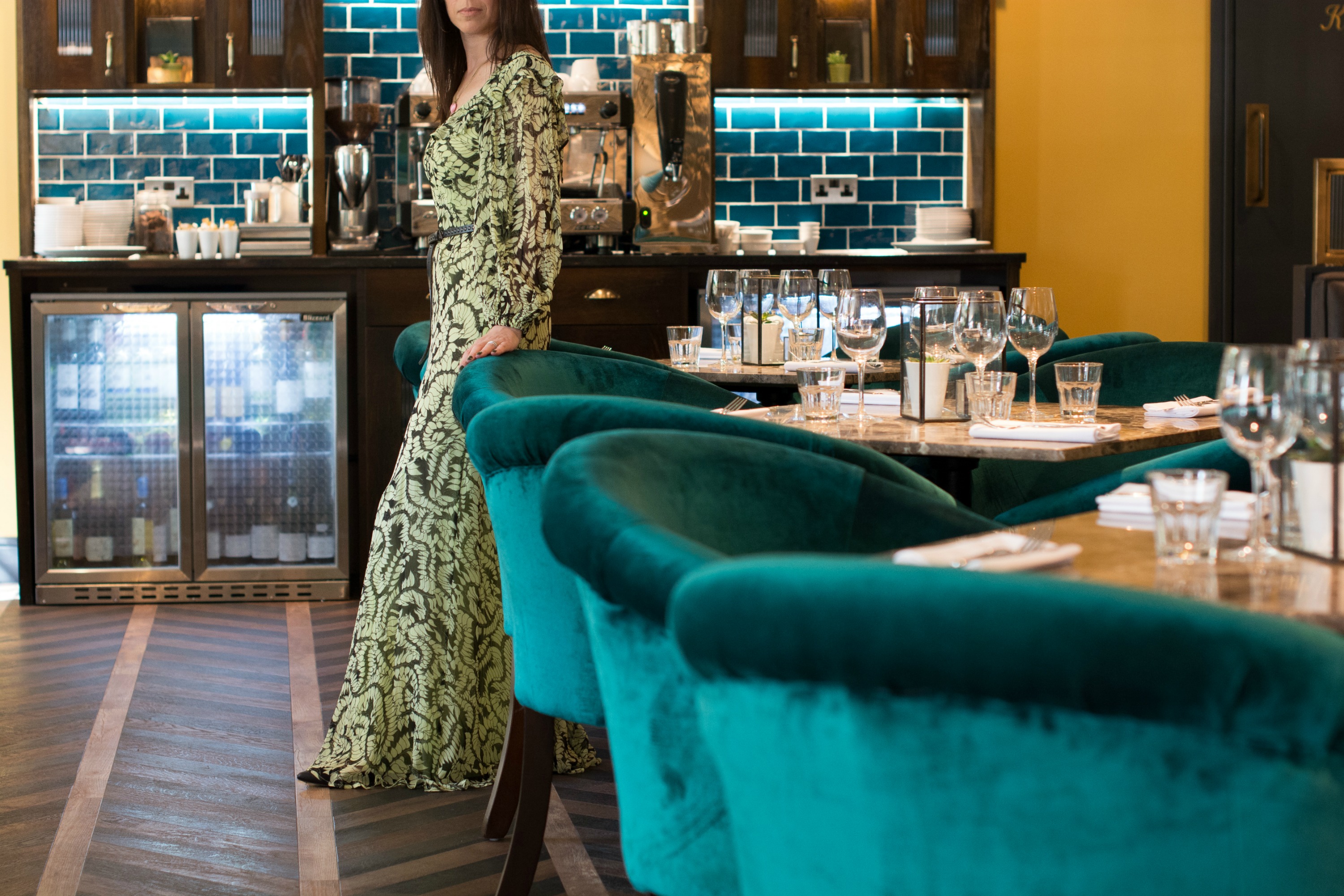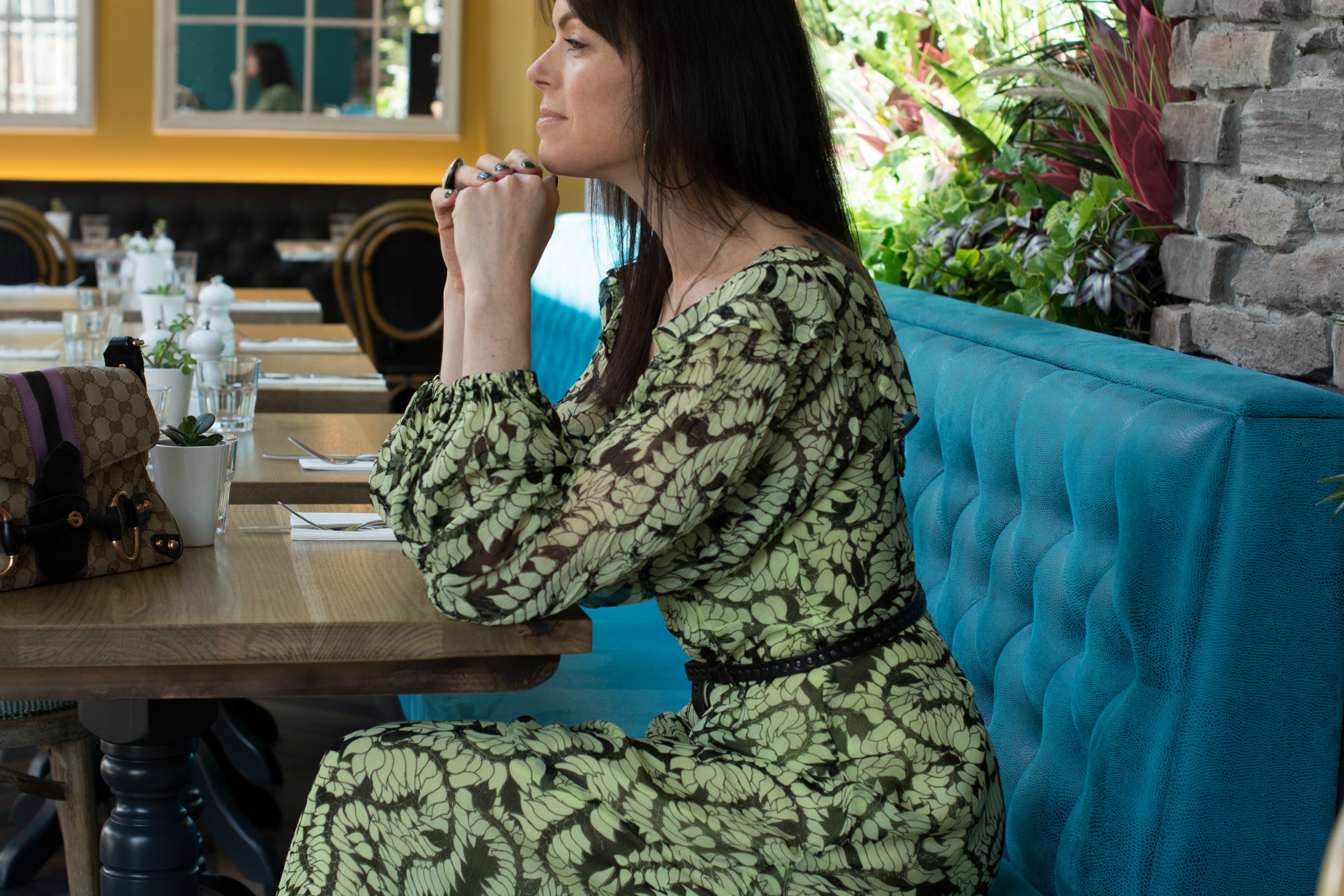 WHERE TO BUY 2ND HAND DESIGNER BAGS
Lately I'm often being asked where I buy my 2nd hand designer bags. Take this Tom Ford era vintage Gucci in today's post. I found it a few years ago on Vestiaire Collective, a bargain in immaculate condition. The classic monogram canvas & horse bit design makes just about any outfit look both chic & funky, it's a no brainer bag! So next week I'm publishing a post focusing on where to buy your 2nd hand designer bags with confidence. By that I mean in terrific condition & absolutely without a doubt the genuine article. If you like high-end vintage or just merely prefer not to pay full whack for designer, you don't wanna miss that post! In the meantime I've sourced some equally fabulous Gucci bags for you to browse below.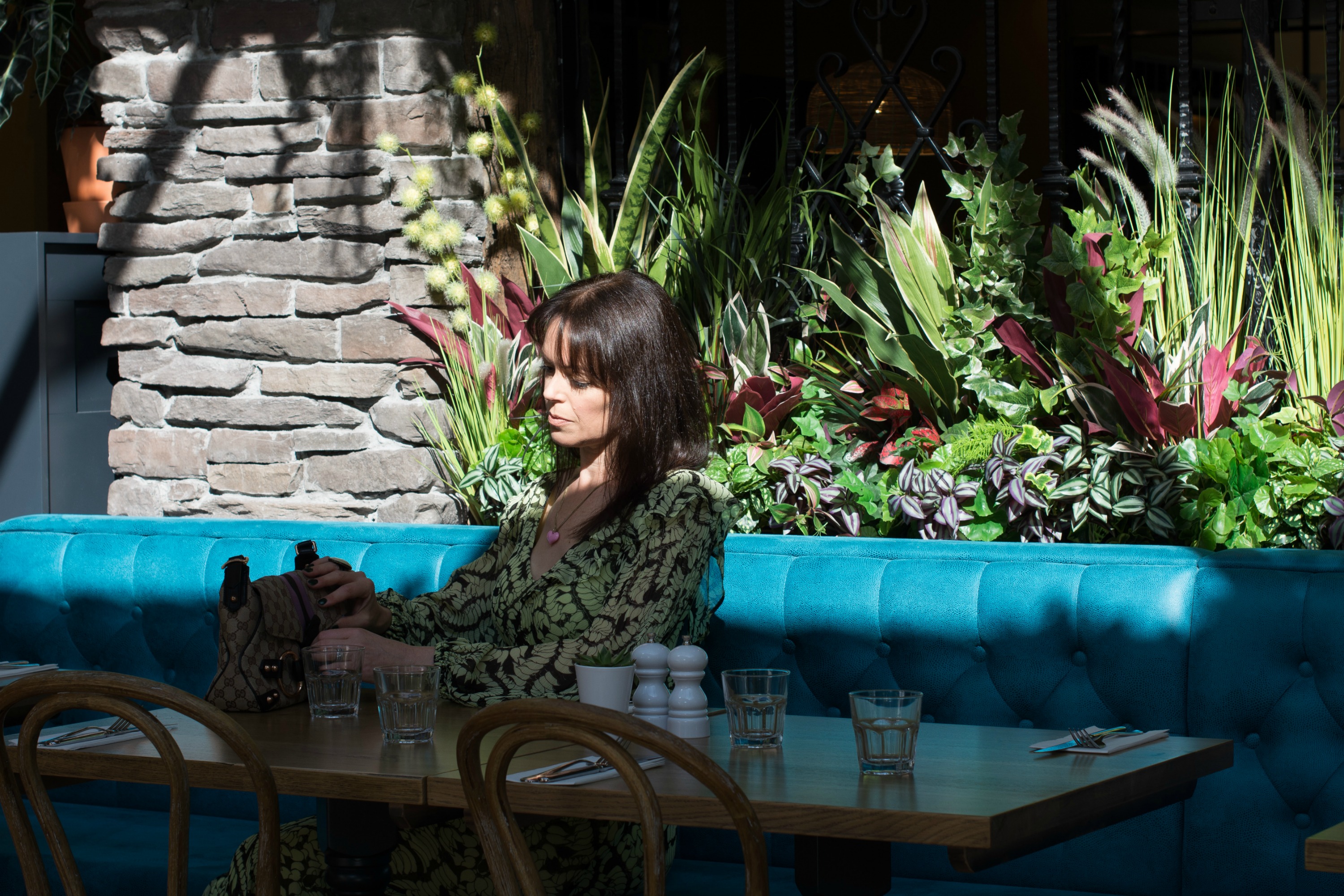 COMING UP ON RCM…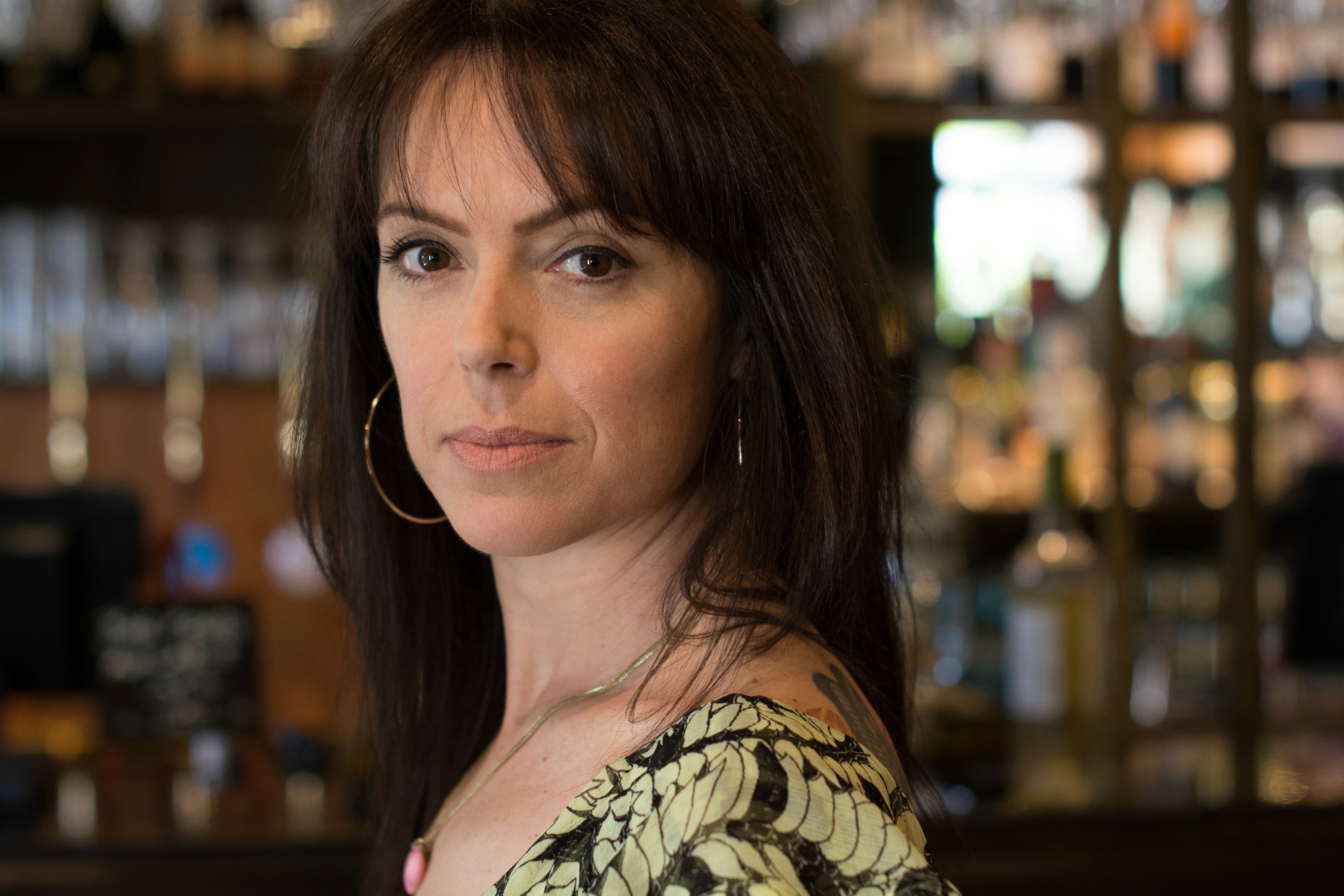 I've documented my first experience with filler for a combination blog & vlog for you. I filmed all the nitty-gritty details during & after the process including my thoughts about the results. Following that will be my post on where to buy exquisite designer 2nd hand bags. And shortly after that is my mini break to Lisbon where I'll shoot the capsule outfits I managed to fit in just a carry-on! Remember to subscribe so you don't miss anything!
Finally I'd like to thank every single one of you for your support & staying with me these past couple of years. As you probably already know (since you guys got me there) I've just hit 10k on Instagram Woo Hoo! I'm over the bloody moon about this because it's like the holy grail of numbers. I've worked hard to get to 10k to prove to brands that I'm the real deal macro influencer they need to hire now! So you see, it's pretty big for me in order to grow – THANKS MY BEAUTIES, LOVE YOU GUYS xxx
*Thanks to The White Horse for allowing me to shoot in your awesome establishment. By the way everyone, the food is delish! Mark & I took Kiki there for lunch as a special treat before she went back to school as she started later than the other two. On Friday we're going there again only for dinner this time. So if you're up Hertfordshire way or fancy a drive to the countryside I recommend visiting the quaint village of Hertingfordbury. For more detail about The White Horse Pub you must read the excellent blog KateJonesLondon
Bye for now…