In collaboration with HOBBS London the Over40Collective is doing DESK to DINNER in our typically unique way….Wait, typically unique is that an oxymoron?
For my part the choice was super easy. I have longed for a good quality, sharp trouser suit for many years. In fact more so since I'm back in the work force, meeting with clients & brands in London is now a regular occurrence. When business is done I'm obliged to catch up with a friend, I mean it'd be rude not to right? Here's where a sophisticated suit is lacking in my collection. One that'll switch up with little effort, for dinner or even just drinks. As it happens HOBBS do a particularly beautiful trouser suit. I opted for navy blue as this colour works brilliantly with my wardrobe. I will never struggle to style it. The cut & fit of this suit is sheer perfection, the quality far outweighs the price. I'm wearing my usual size UK10 in both the trousers & jacket.
For the DESK part of our post I chose my pink silk shirt by Winser London to both contrast & brighten the overall block of navy blue. Because silk is such a fluid & tactile fabric it softens the structured suit beautifully along with leaving the cuffs loose. This serves to create fabulous statement sleeves. Both shirts I linked to below have pretty ruffled cuffs that also work well as a subtle feature. I added them to show how you can customise my version of a look to suit yourself, if that makes sense? Same goes for my studded T-bar flats that are a few years old. Once again, I supplemented them with a different pair that give the same vibe. Basically I've matched the same light pink colour of my silk top with my flats. As you can see they needn't be these exact ones to style this look. Now onto the belt, also from HOBBS – Brown tone snake printed leather with a pretty gold buckle. I have to tell you I was blown away by the incredible quality of this belt! The superb finish is truly on a par with any high-end designer belt I've ever seen. I look forward to wearing it as a feature on the waist of my dresses & coats throughout autumn/winter. Many of you will have seen my LV bag styled numerous times on RCM . It is certainly a hard-core investment item, one I waited two birthdays & a Christmas for. Yet as cost per wear goes I'd say it's up there as my best sartorial decision to date. The perfect size for my needs, convertible & it goes with literally everything in my wardrobe!  See here, here here & here for outfits. The cost of this bag at Louis Vuitton has increased a lot since I bought mine however if you're interested I found a couple of beauties on Vestiaire Collective.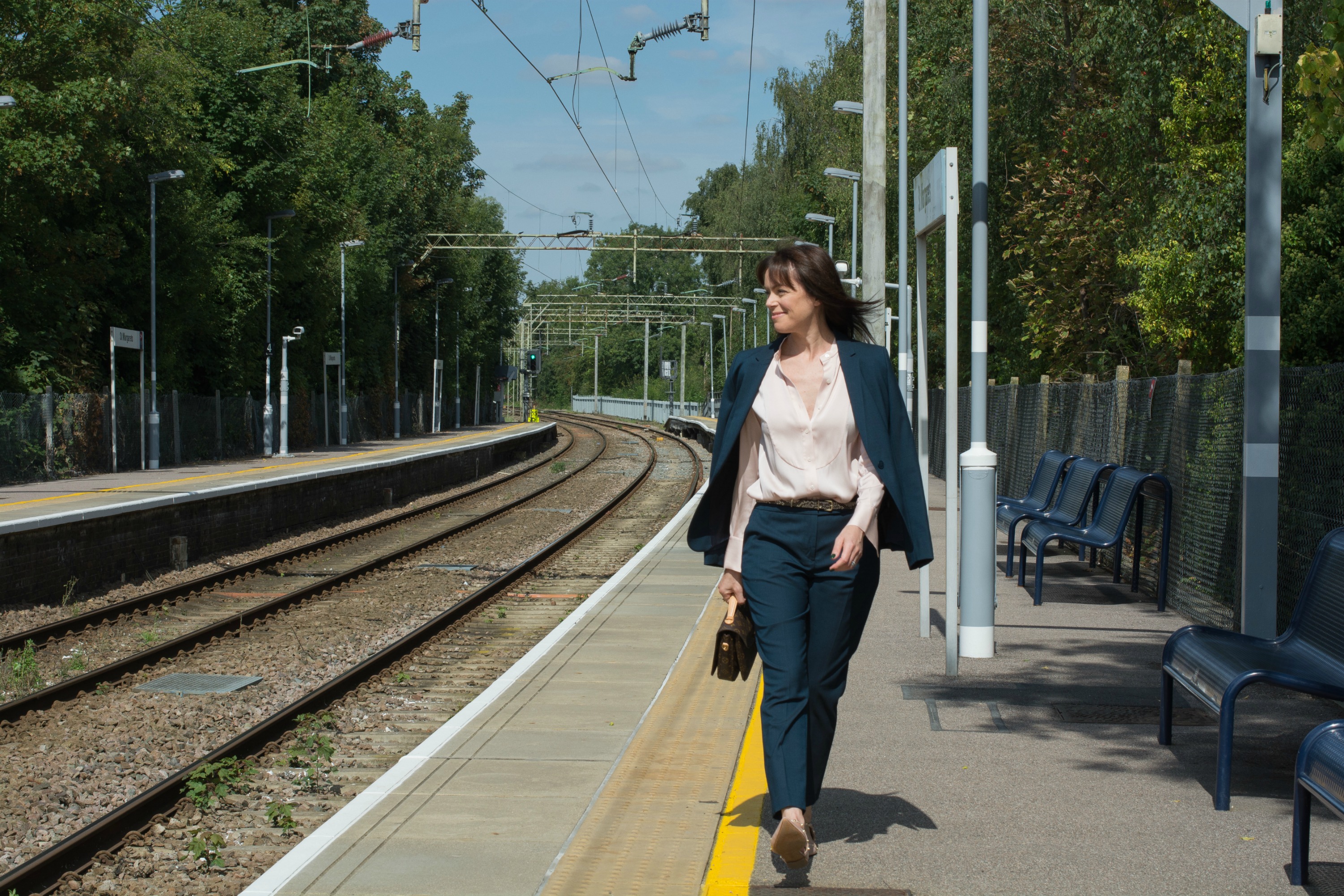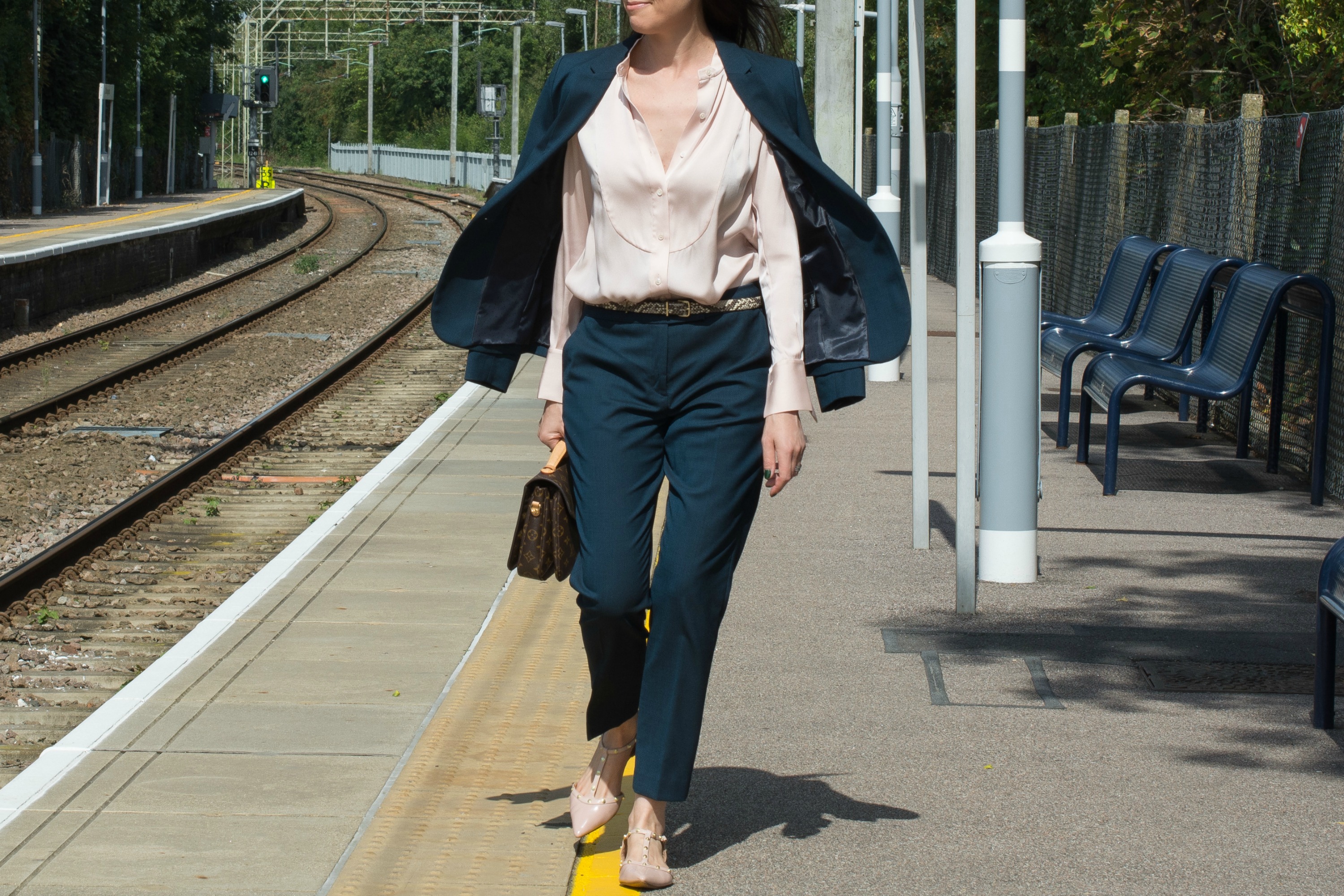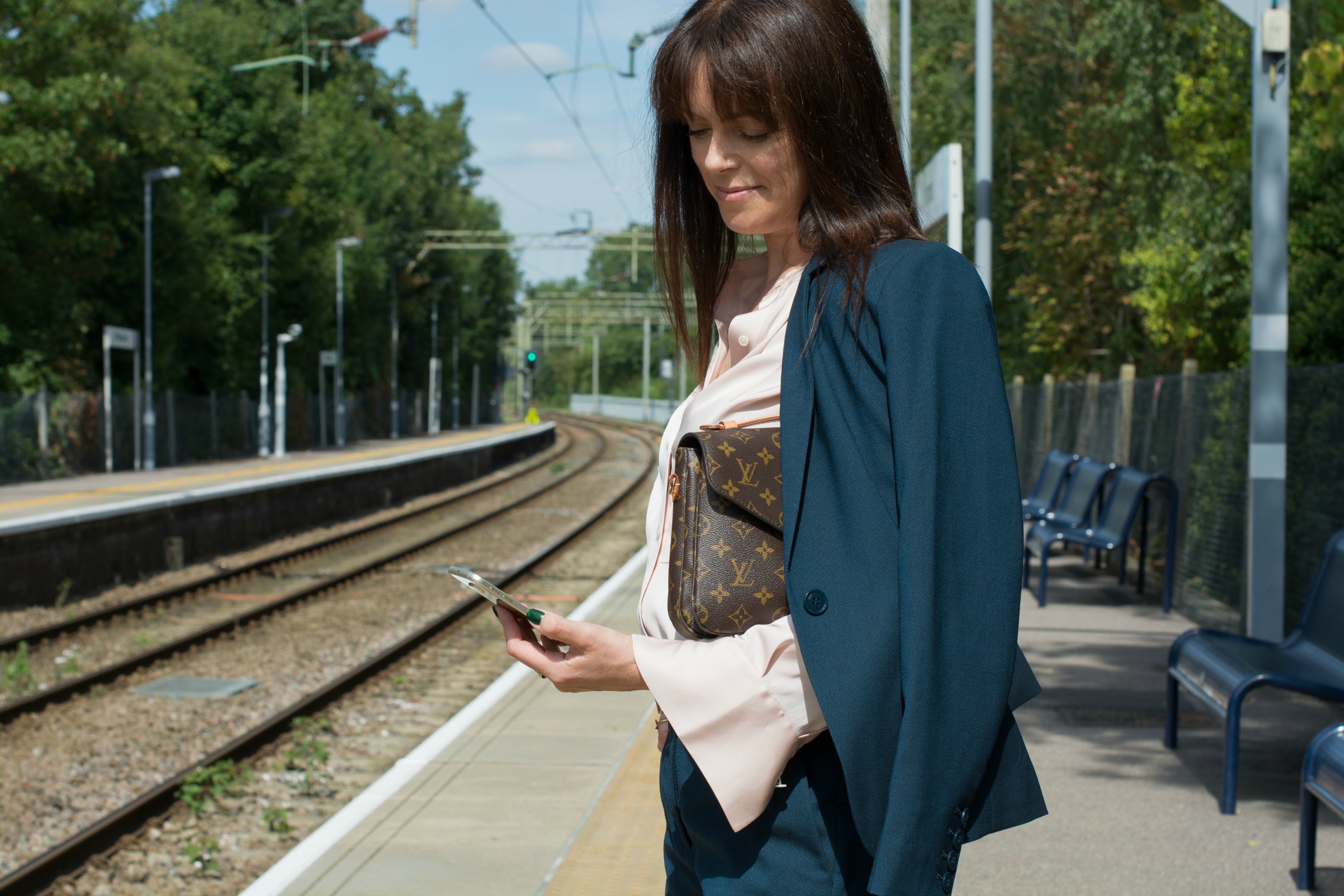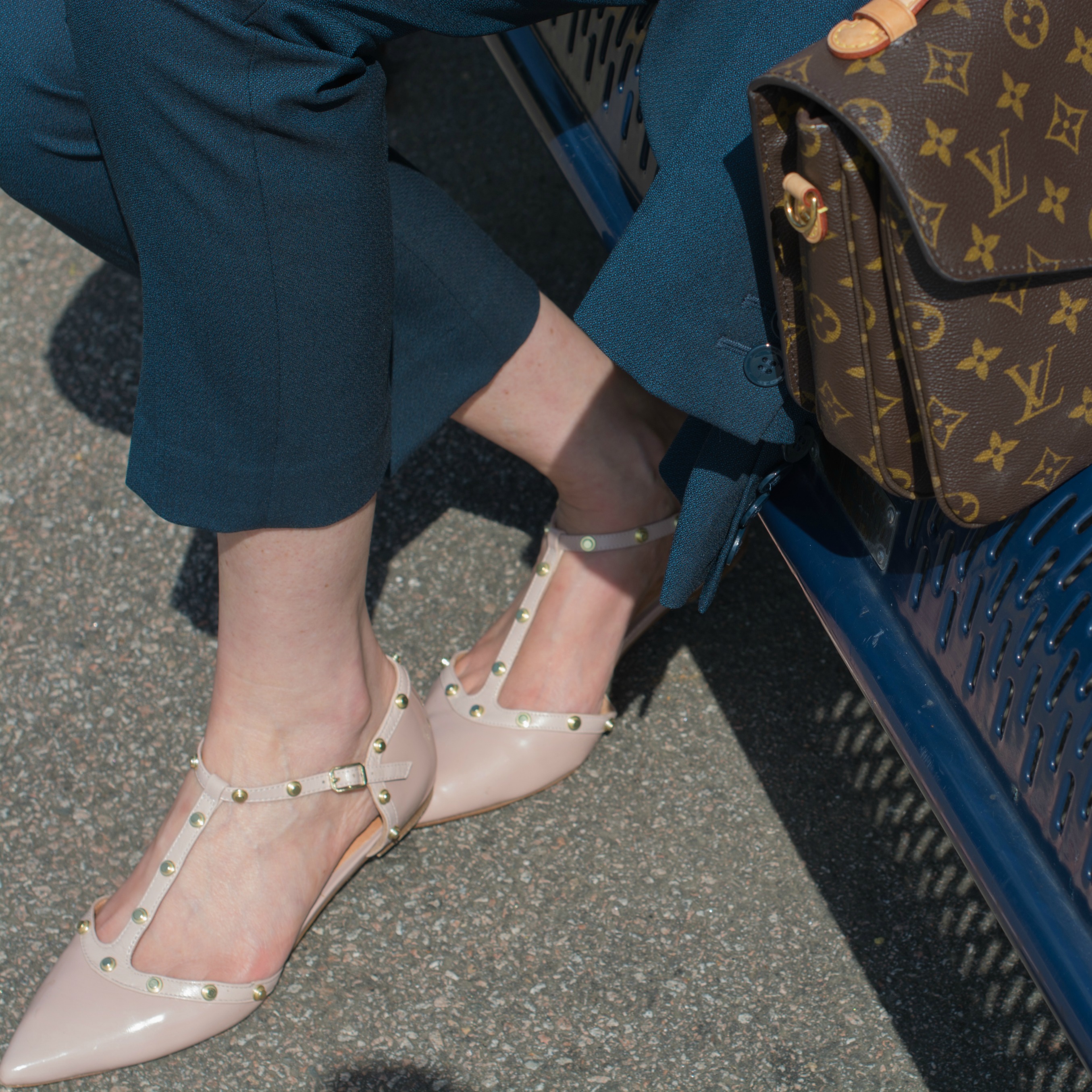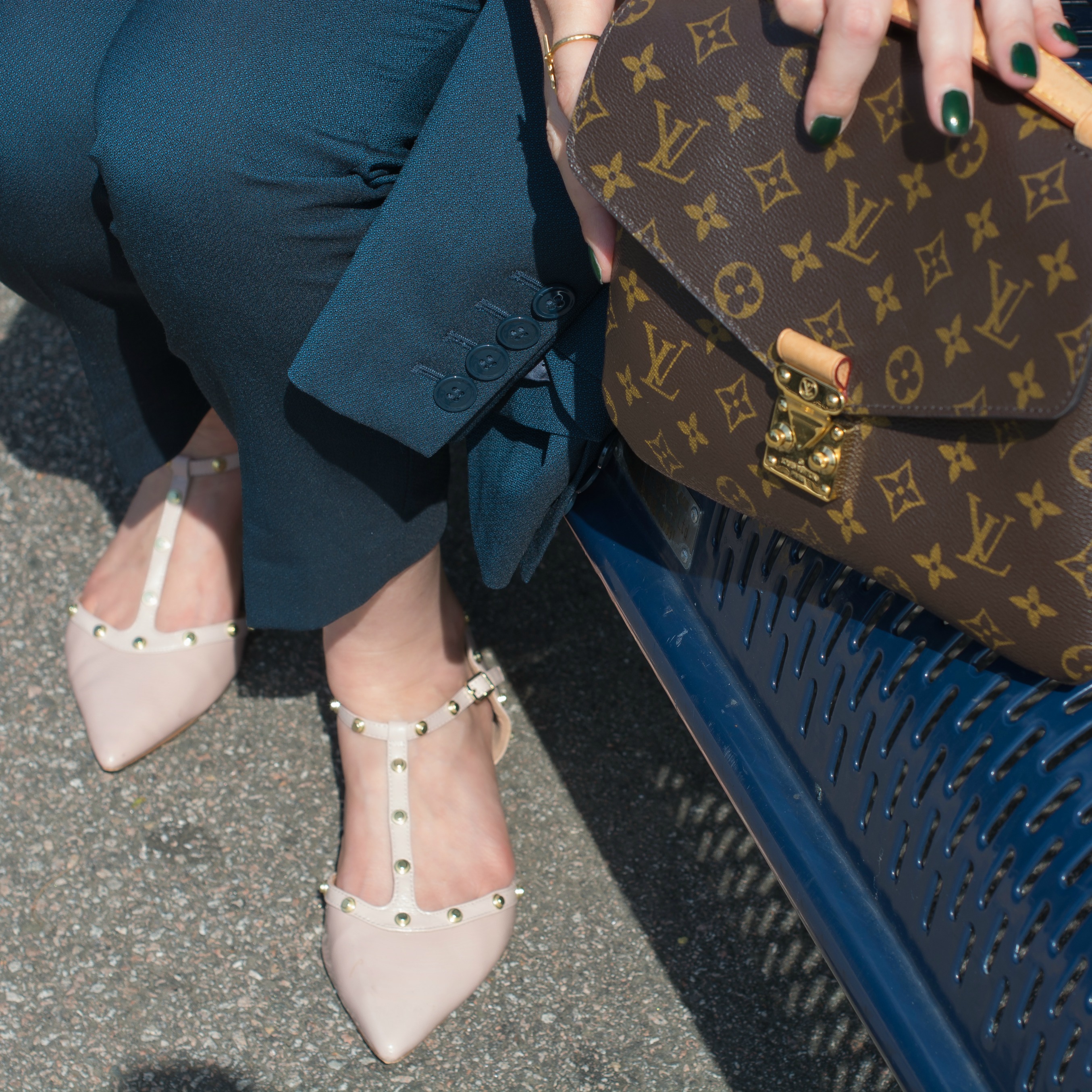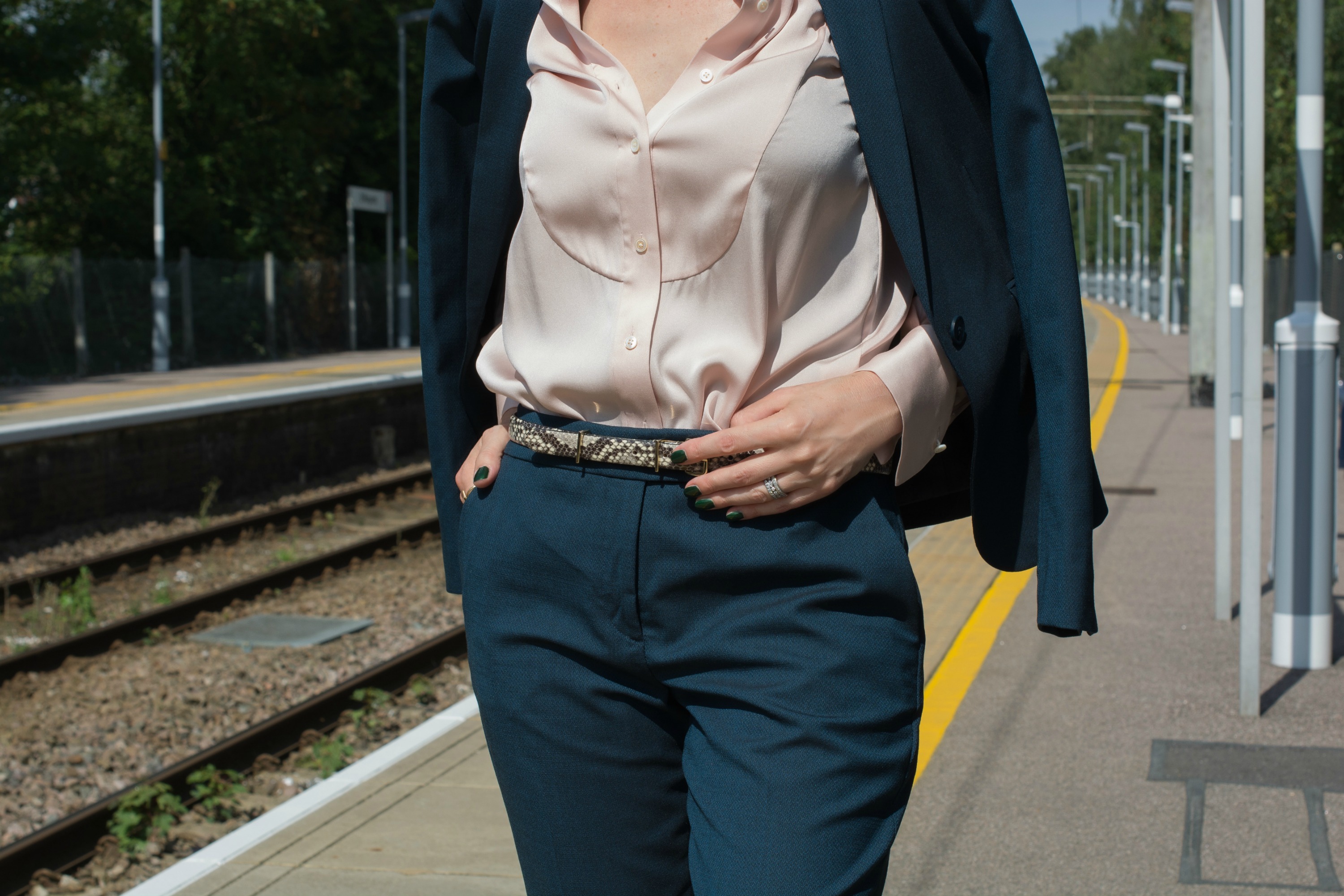 SHOP THE TROUSER SUIT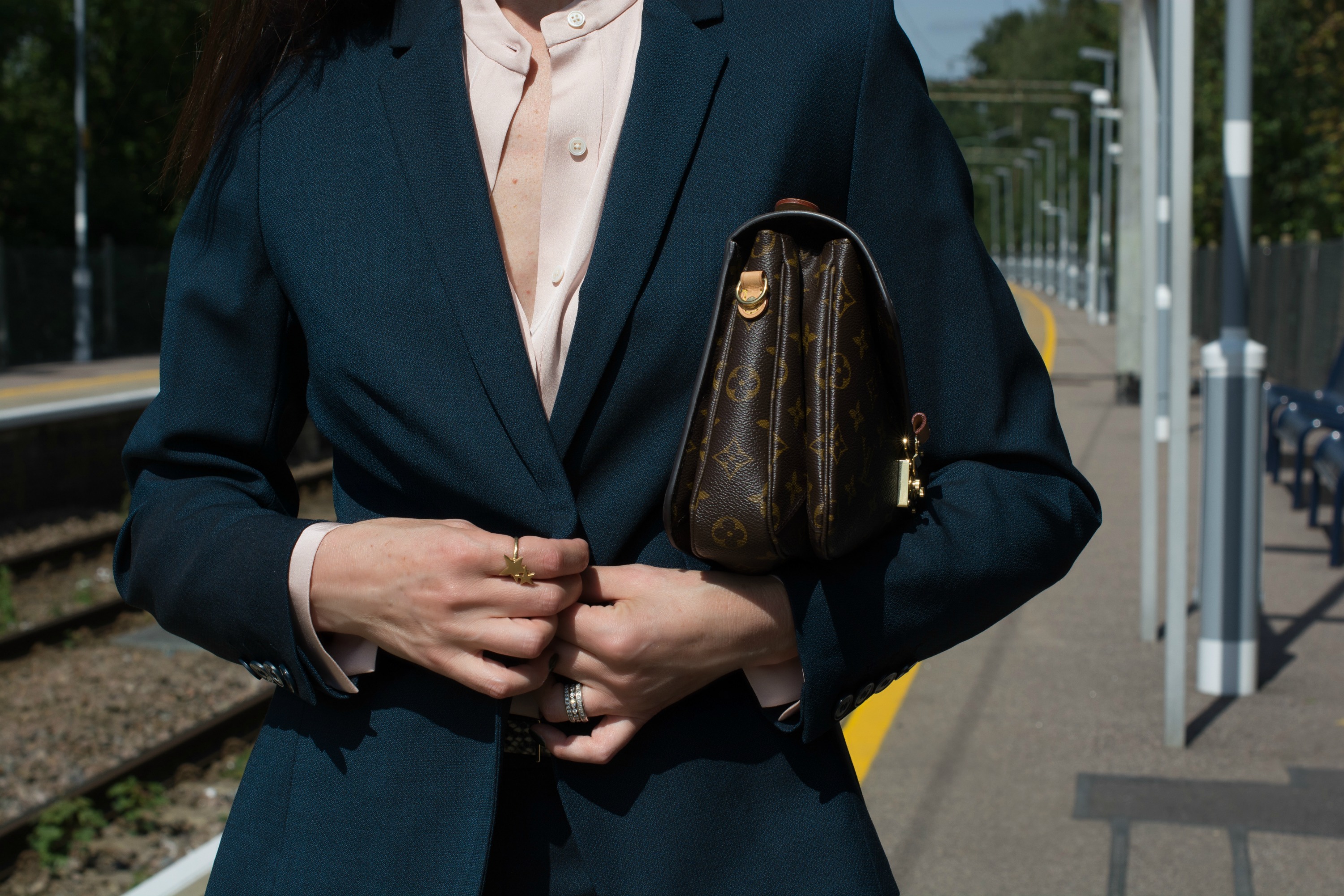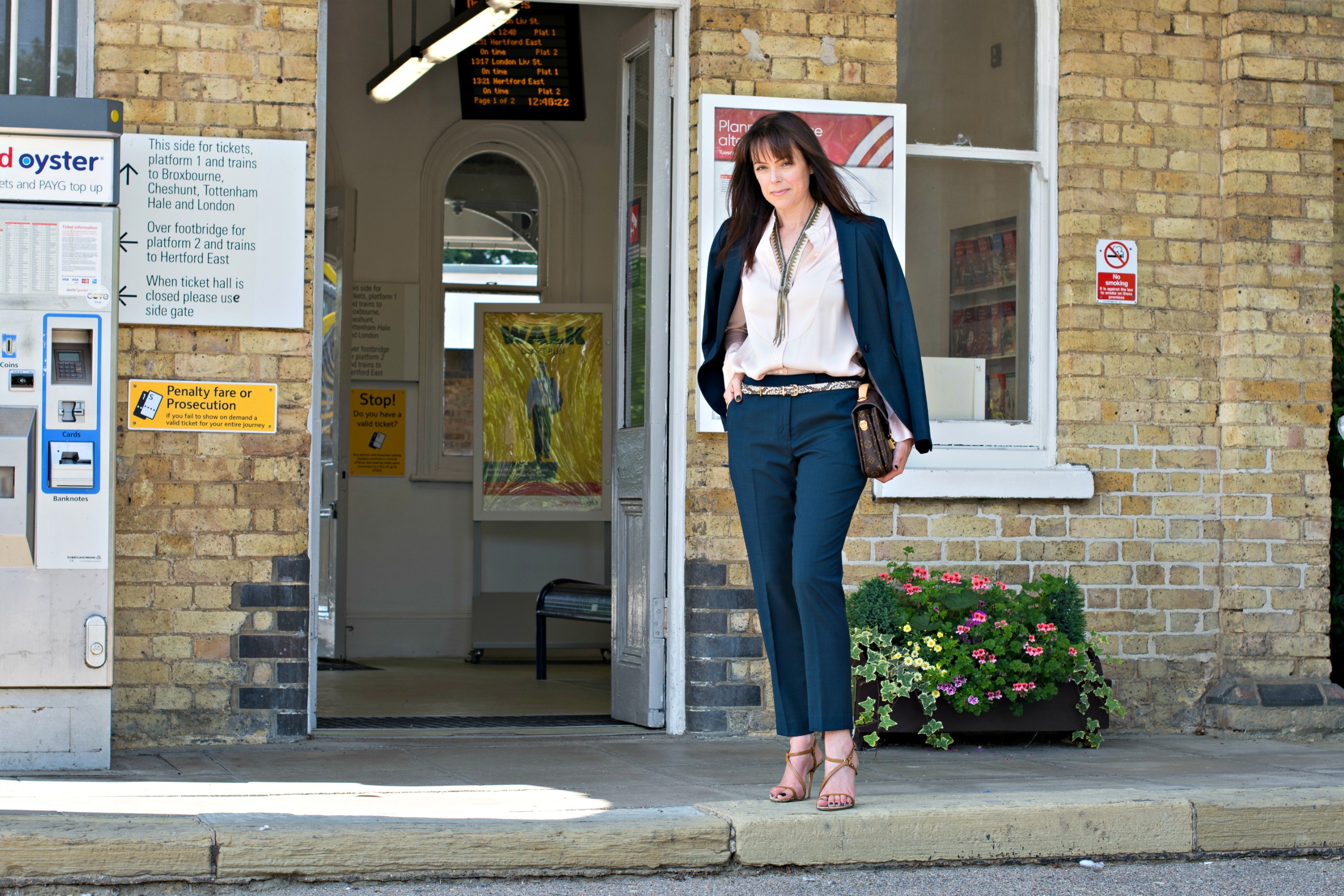 Switching up the Trouser Suit

Switching up a trouser suit is straightforward with a pair of sexy sandals & a statement necklace. For continuity in my accessories I continue the brown theme with my Gucci killer heels. My showstopper necklace is by French jewellery designer Marie Laure Chamorel. I urge you to take a leisurely stroll through her beautiful website. This unique jewellery is truly magical, no two pieces are the same yet it's surprisingly versatile. Mixed metals, hand-stitched onto raw silk, this one was a lucky find for me in the Fenwick sale a few years ago. You can read the full story in this post if you like. I found some second-hand necklaces from her collection as well as a couple of lovely chain necklaces from HOBBS below. Finally, my emerald nail varnish is Chanel & my awesome STAR RING is from Lizzy O Boutique.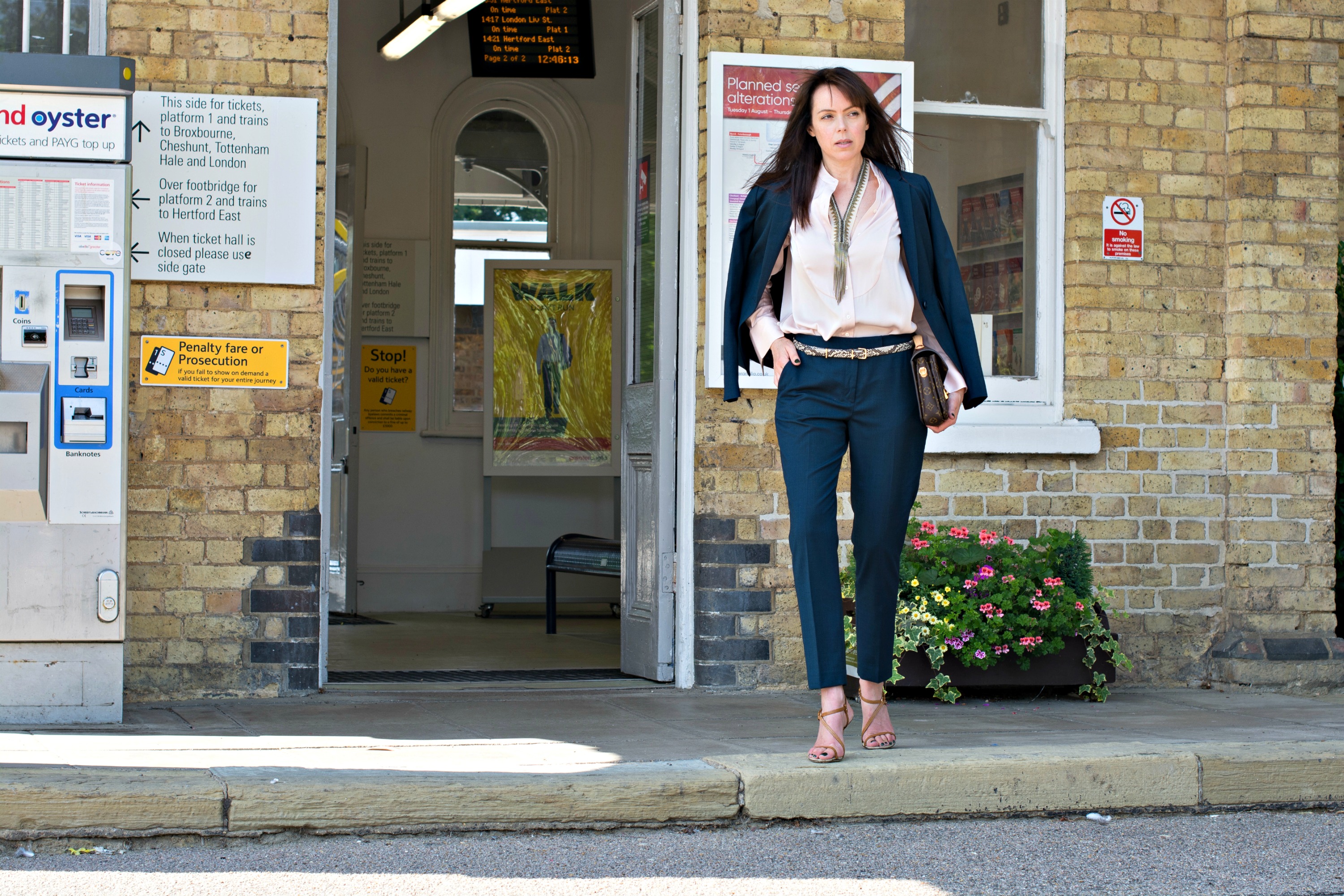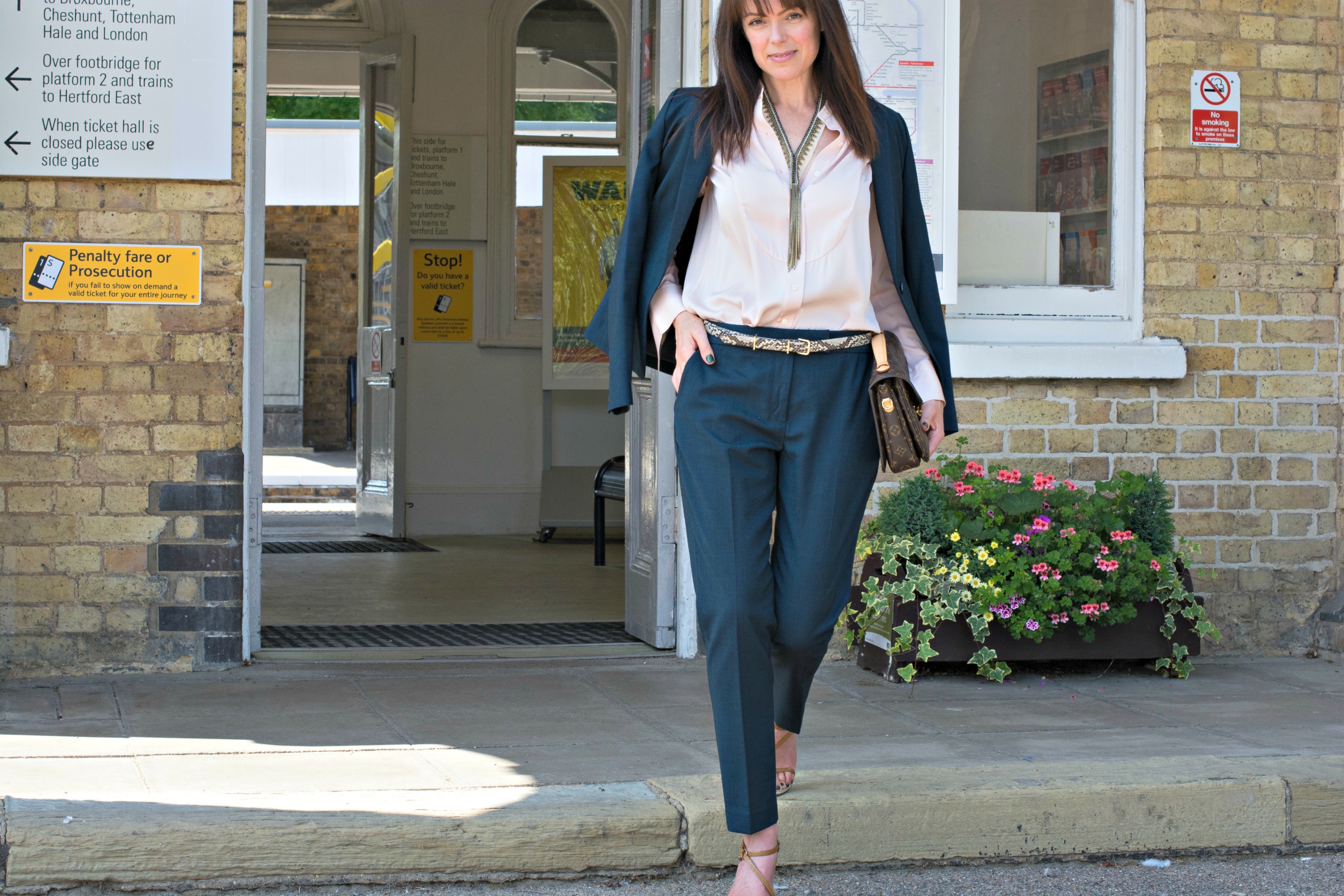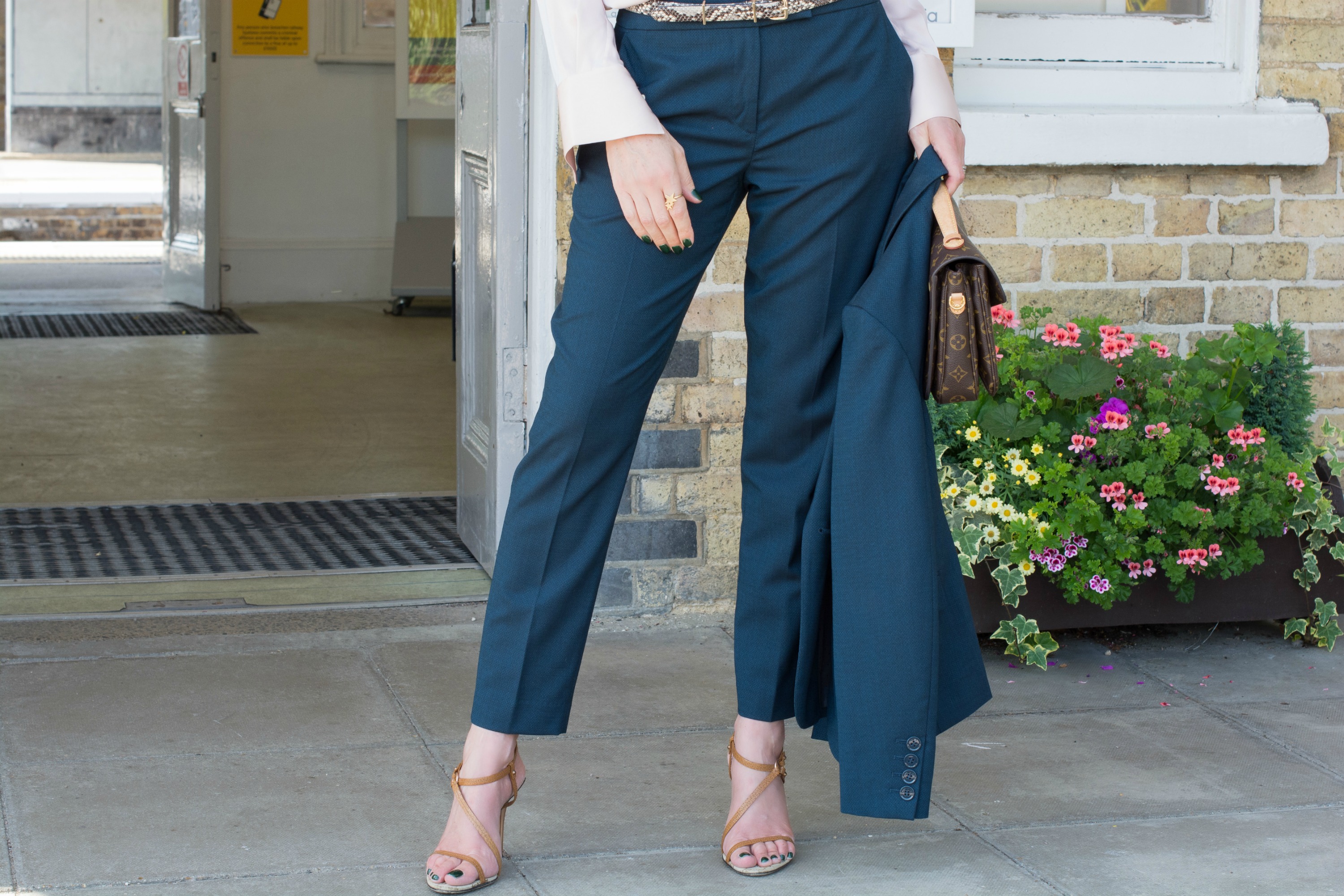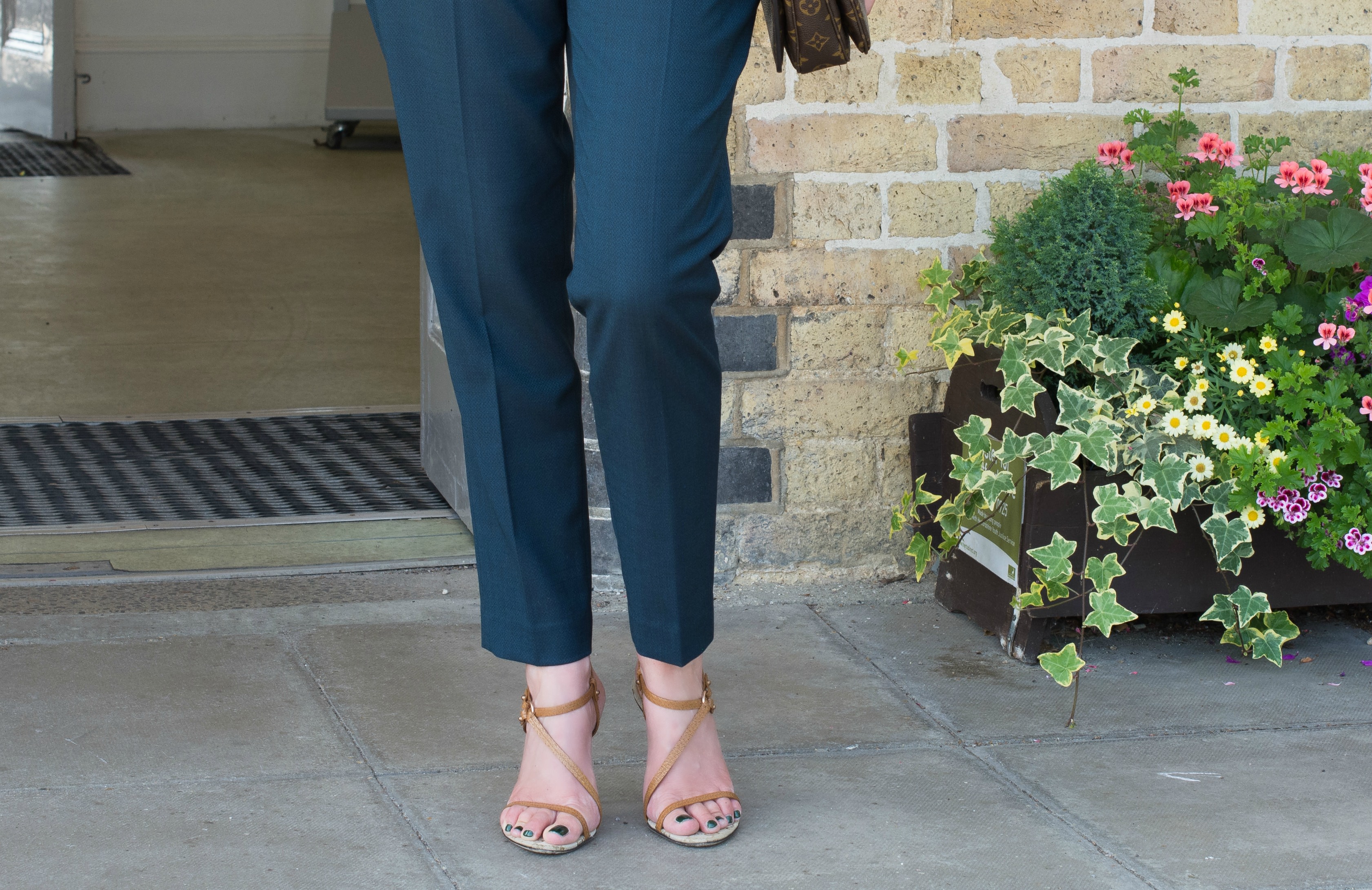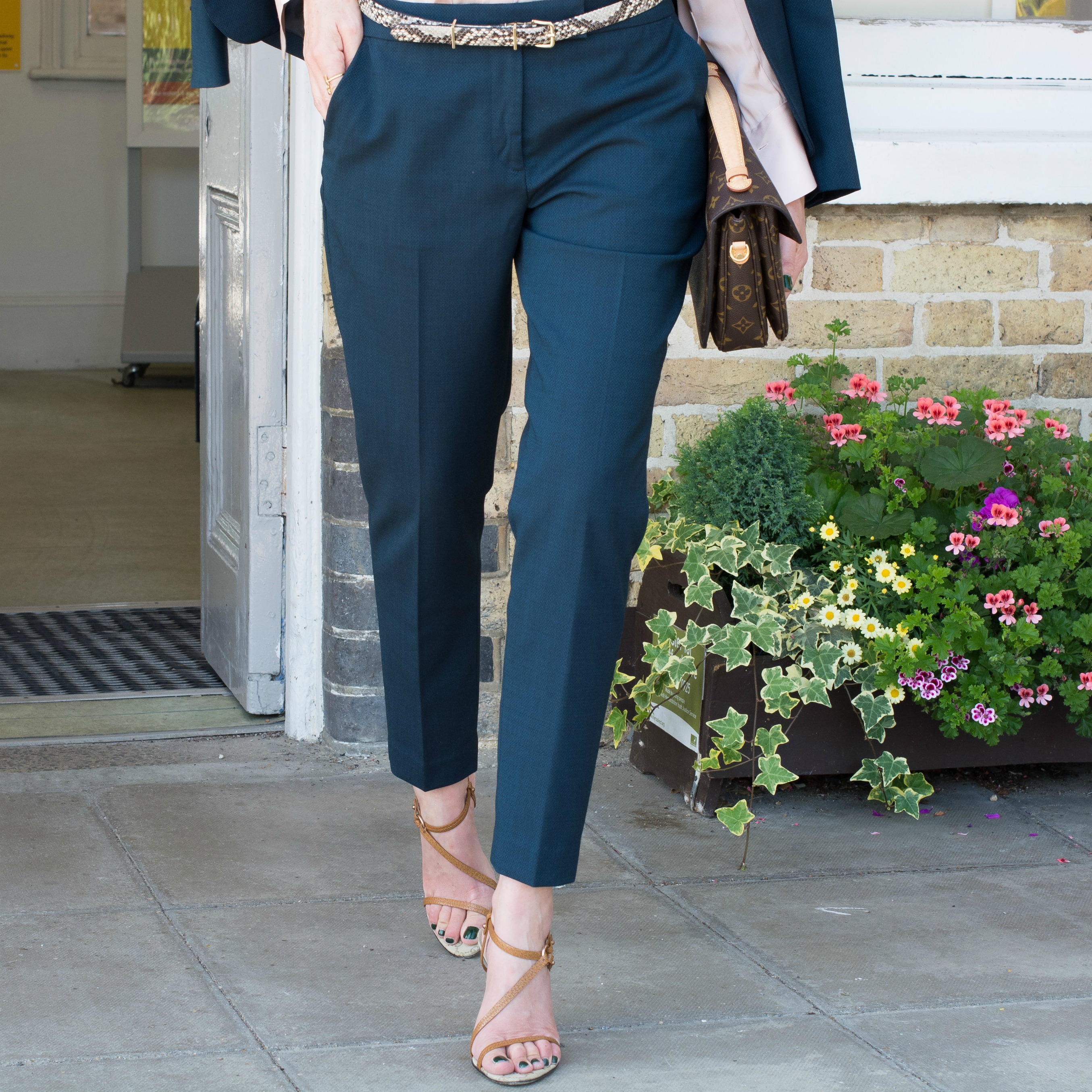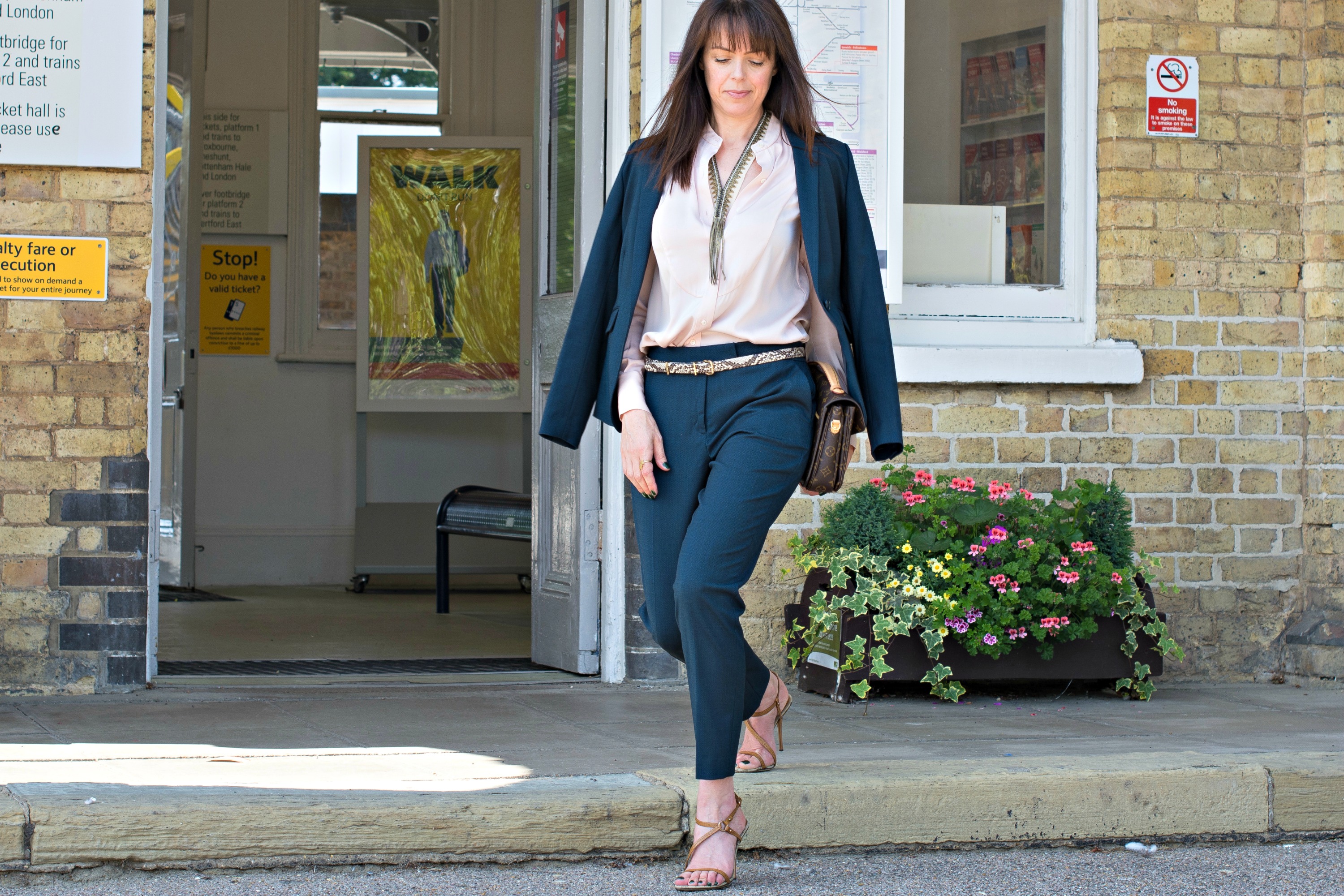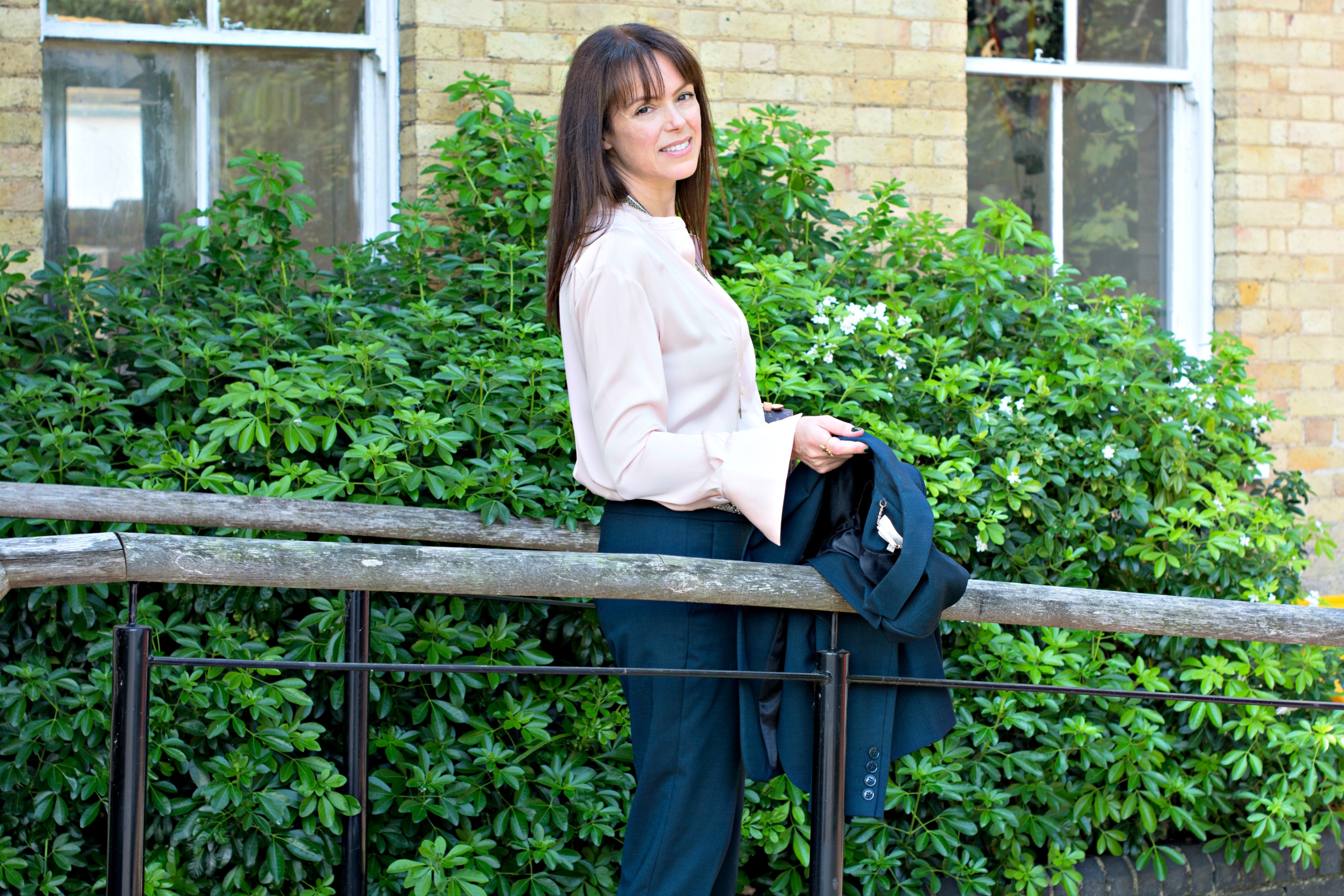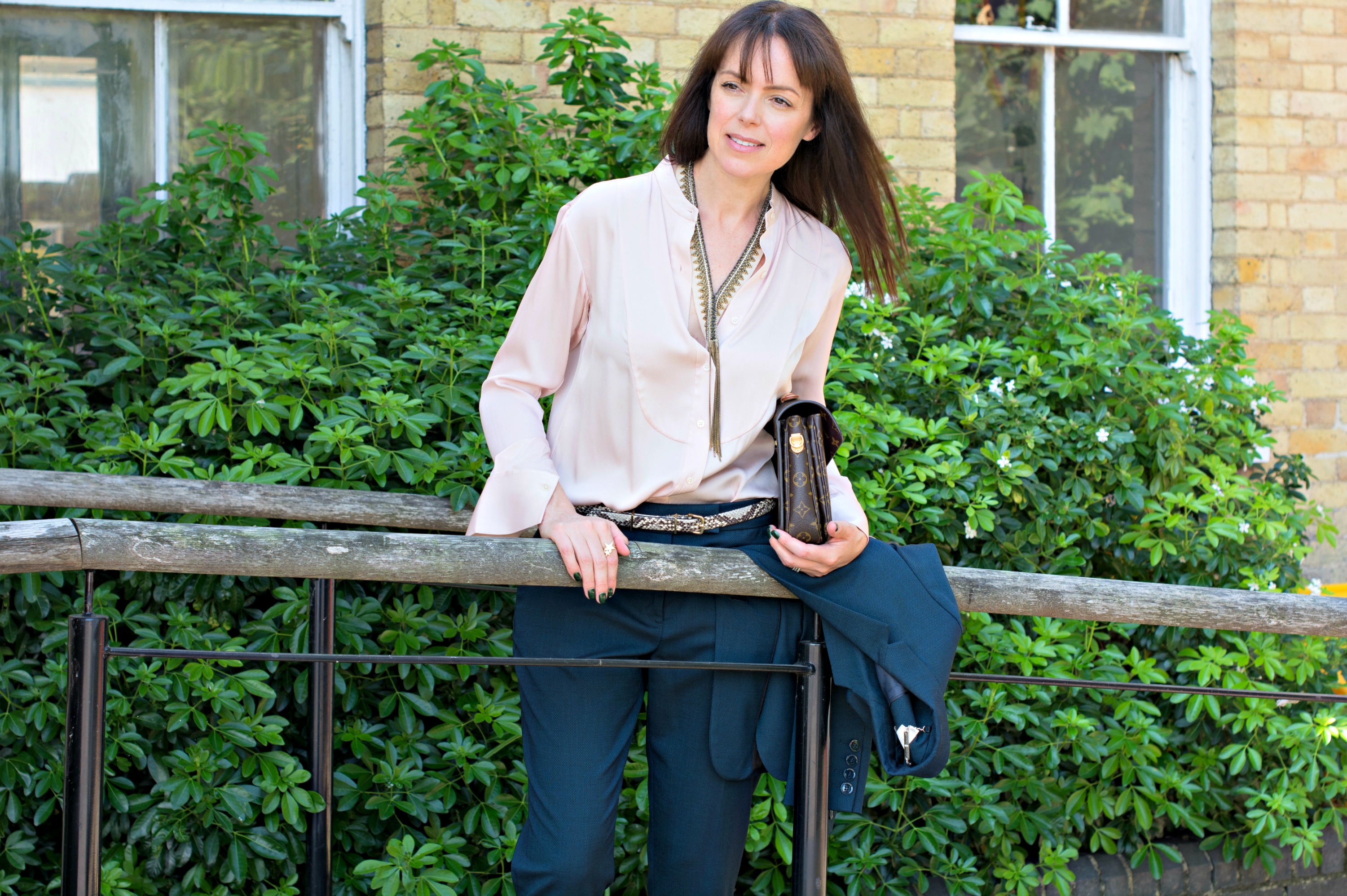 The OVER 40 COLLECTIVE
Time for a squiz at the rest of the O40Co to see what DESK to DINNER looks they chose from HOBBS. For the details of each outfit & more fabulous images, click on the photos. As usual we've styled our pieces completely differently which is what we're about. When we work with a brand it's our aim to inspire you by showing there is always something for everyone. We're the catalogue for EVERYWOMAN!
Have fun lovelies, bye for now xx
*Thank you to HOBBS London for providing the suit