Winter is drawing to a close, the Spring blossoms have begun to bud & the days are getting longer. O.k so it isn't quite trans-seasonal outfit time just yet, still I fancy lightening up my look.
A summer shirt dress such as this chambray one will do that literally & figuratively. Worn over a pair of white skinny jeans to keep the occasional stiff breeze at bay. True when the sun goes down the temperature drops dramatically so then I throw on my navy wool coat & that bargain Zara stole I told you about in this post.
My exquisite Prada bag has both a gold & silver zip which is stunningly in sync with my necklace of mixed metals.
The necklace was a fluke find from Fenwick. I was perusing the jewellery counter when it caught my eye, I had to do a double take at the sale mark down price. These pieces are hand-made by skilled artisans in the Paris studio of Marie Laure Chamorel & they are not cheap.
This necklace was the last one left at Fenwick's end of summer sale…
Down from £350 TO £80!!!
I know I know, yes I almost bit the sales womans hand off gracefully grabbing it from her as I passed her the cash. Certain there had been a terrible mistake I bolted for the exit faster than you can say "Excuse me Madam there's been a terrible mistake!"
It's such a beautiful piece yet doesn't look over the top with a plain T-shirt, therefore I actually do wear it a lot. You can see here & here for other outfits I'm wearing it with.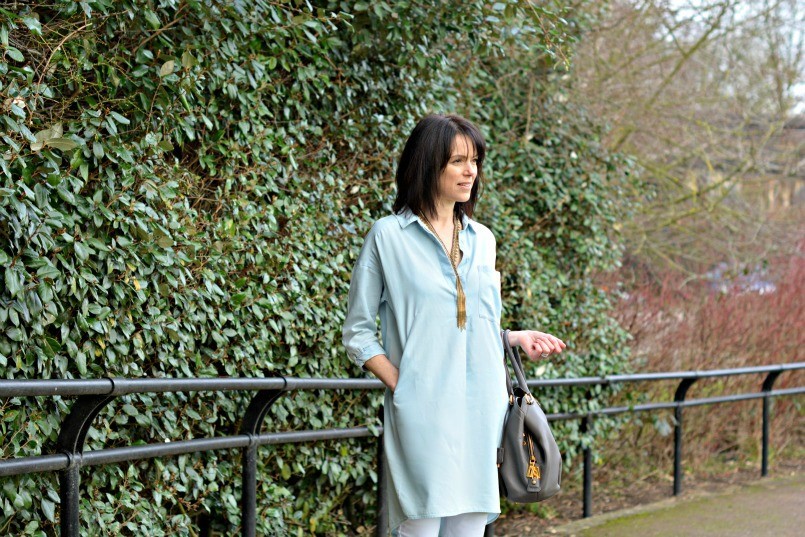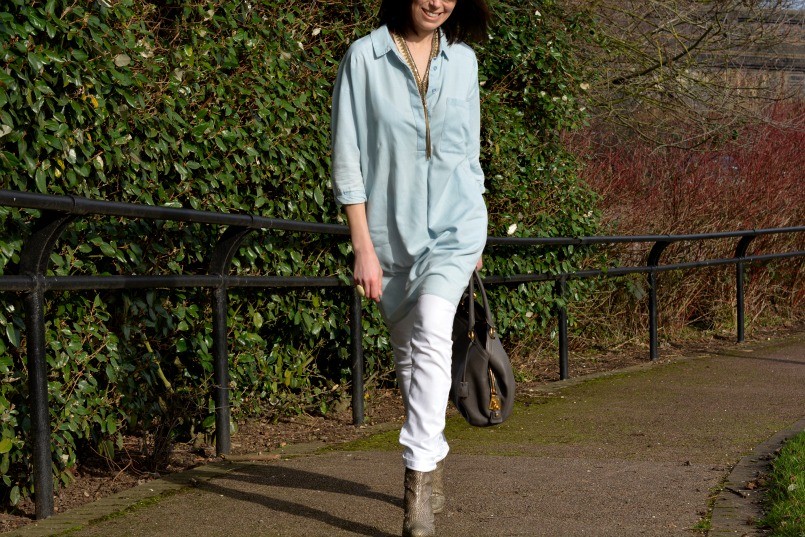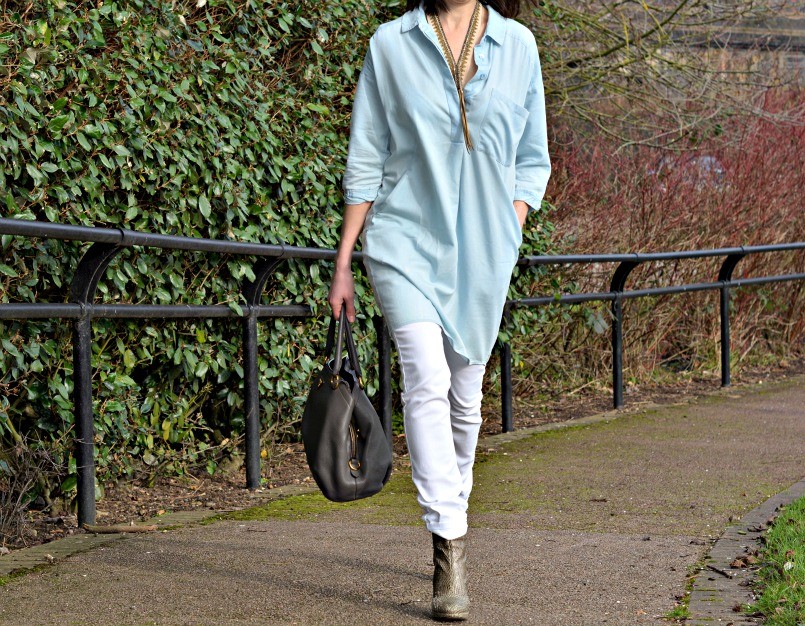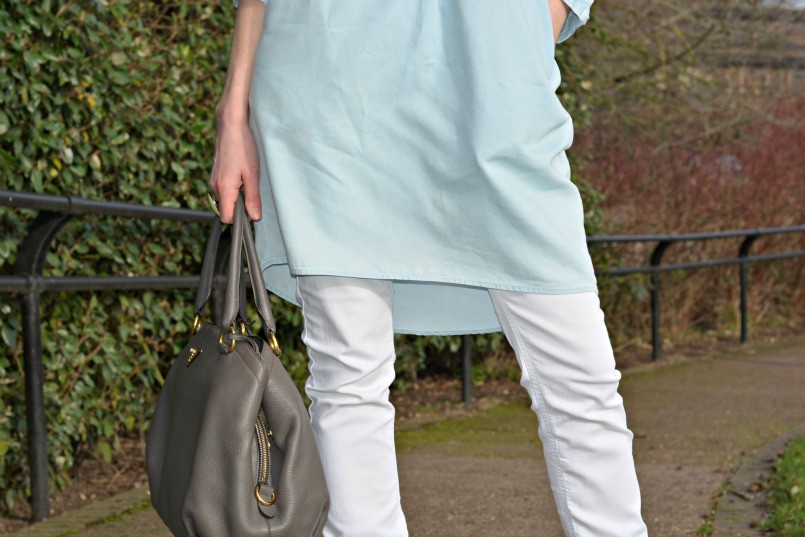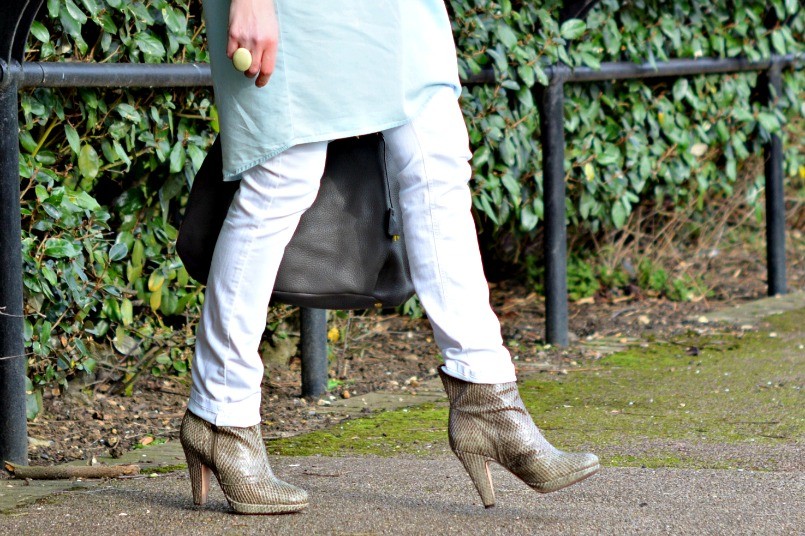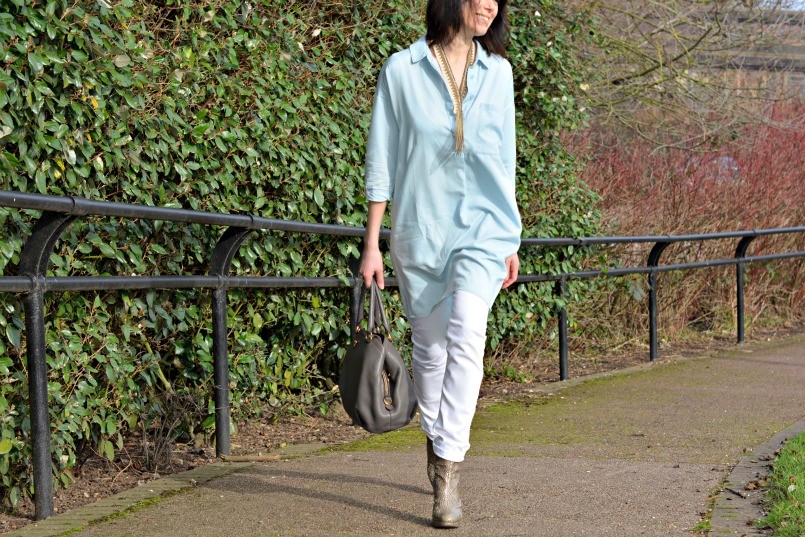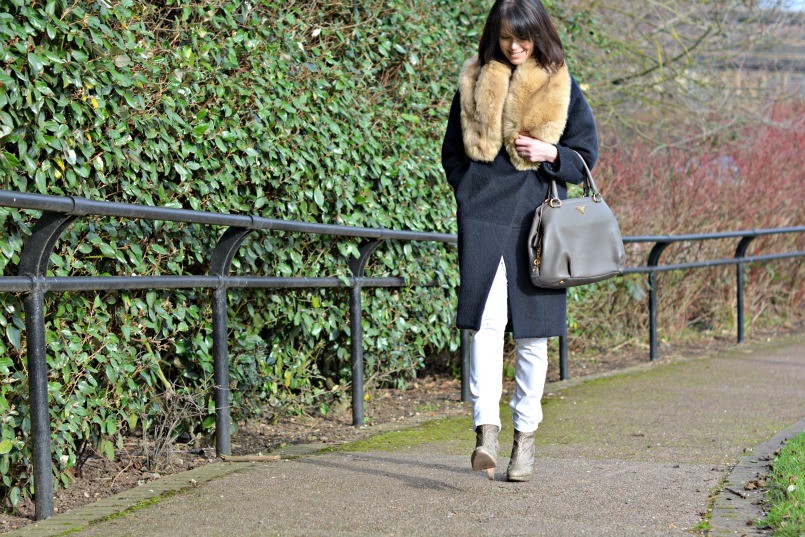 Tell me something – would you wear a Summer dress over jeans & would you wear this outfit?
Thanks for popping by, Mx