Isn't this the perfect outfit for Christmas? Not just Christmas, this look works for any fancy occasion. Whether it's a dinner date or drinks at a cocktail bar there's no doubt this sparkly autumnal ensemble will dazzle. But hang on a sec there are more options here than first meets the eye…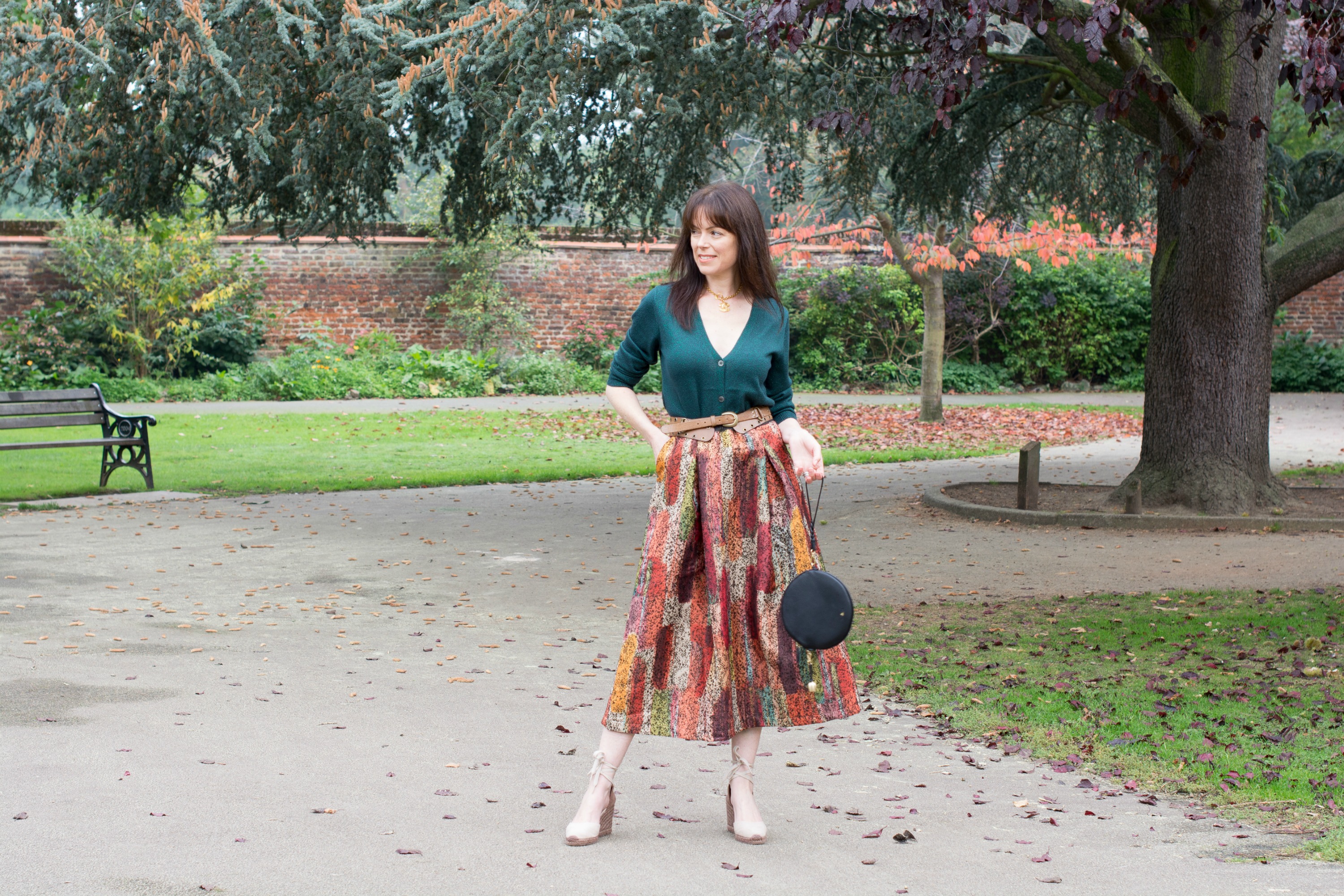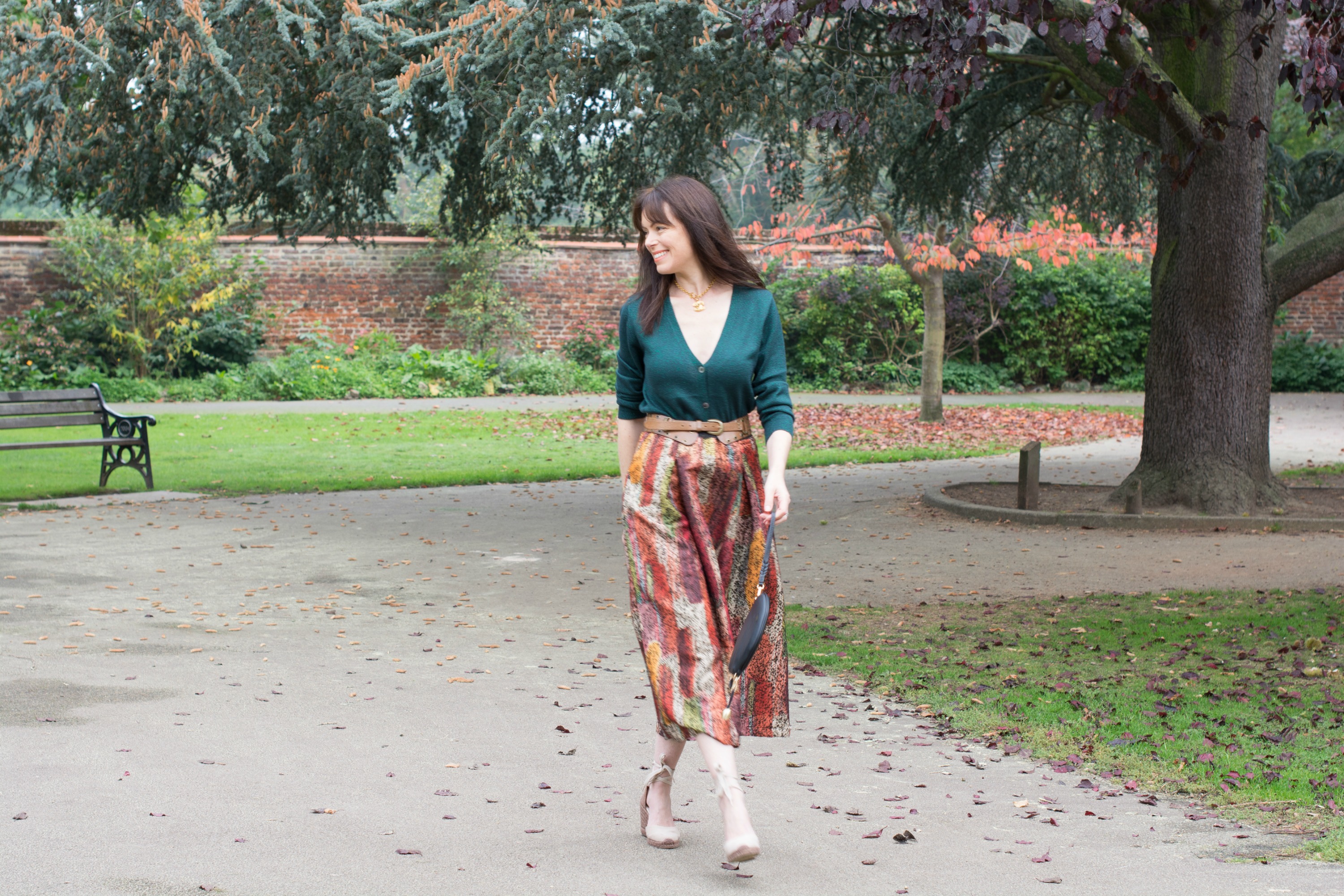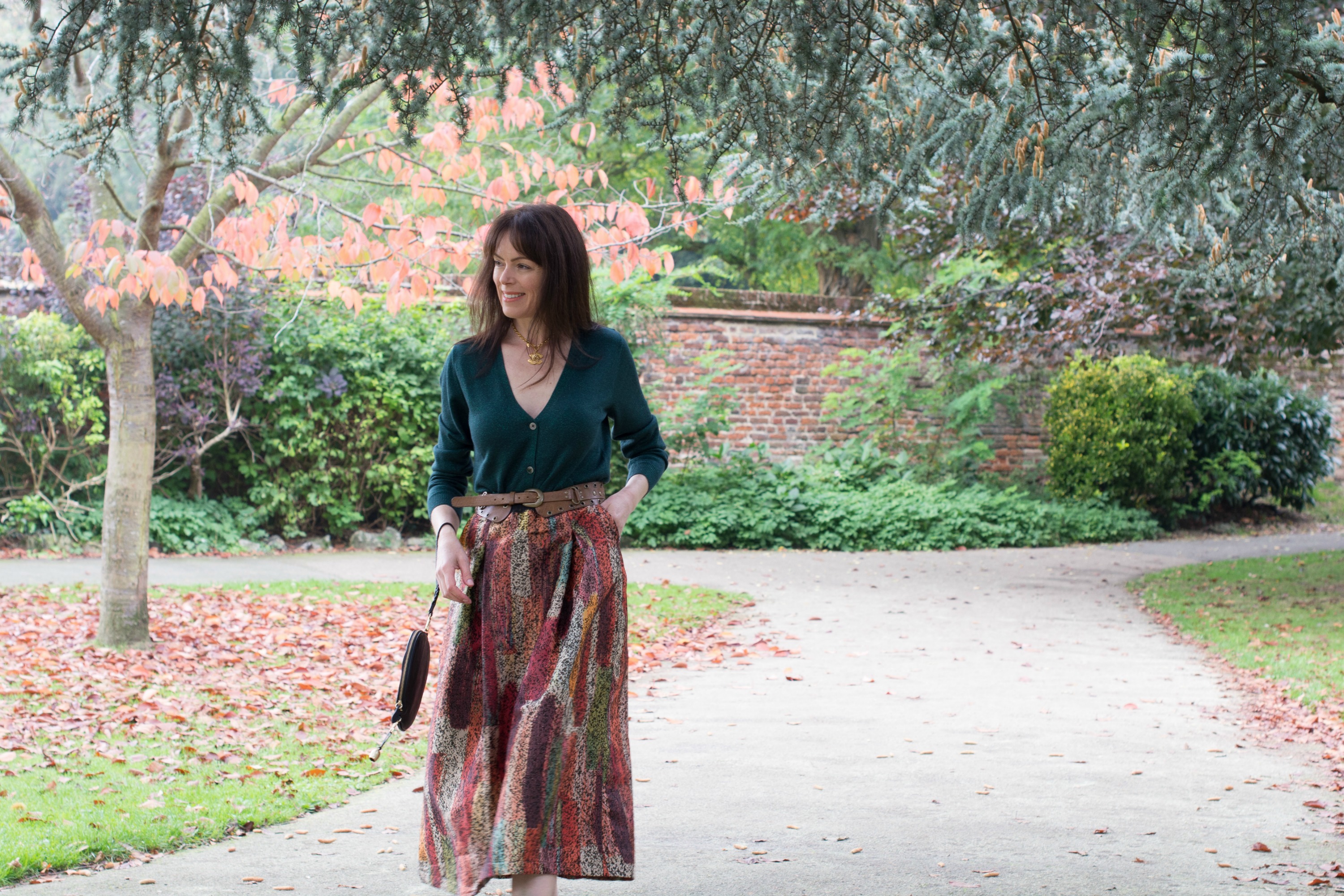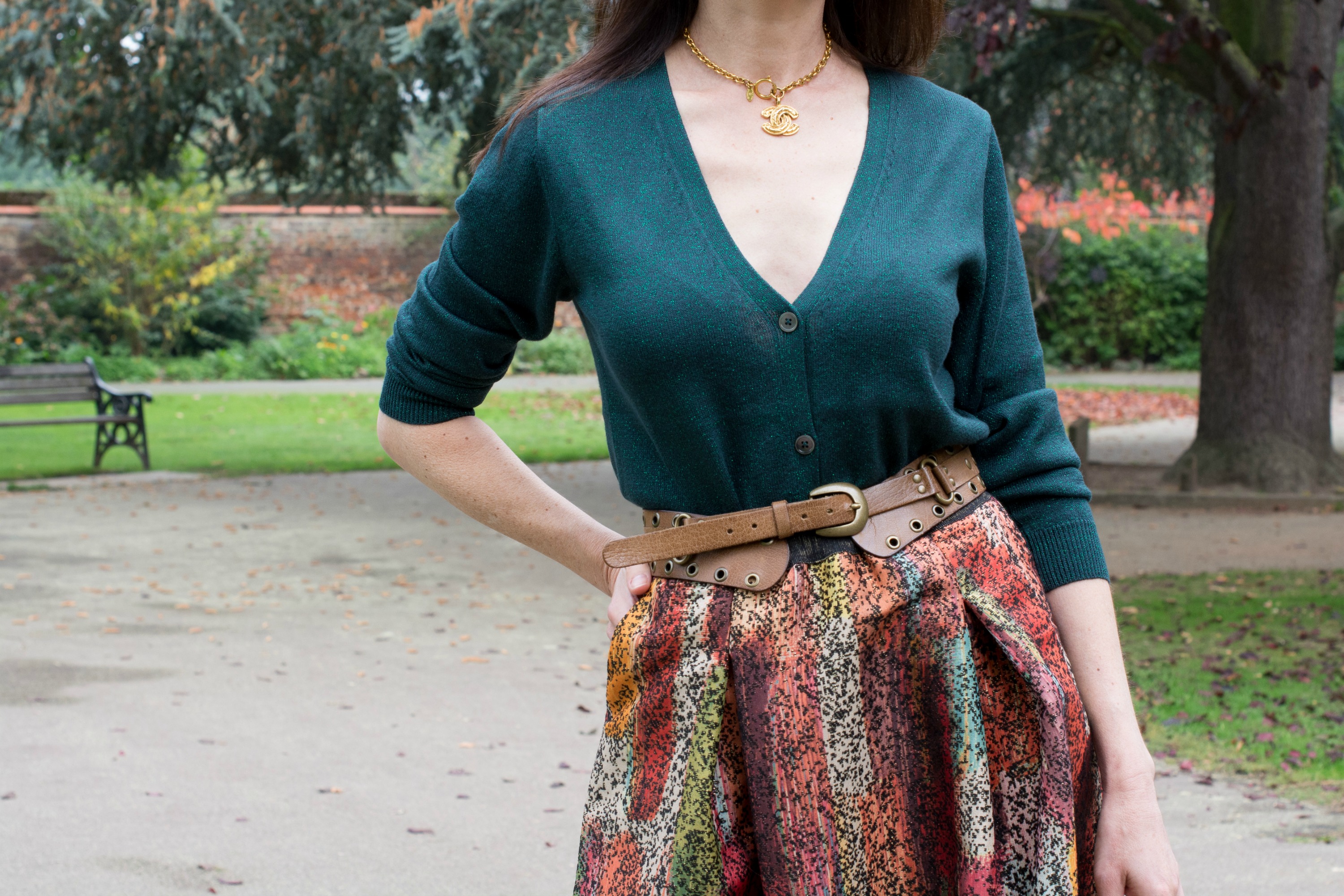 HOW TO DIAL IT DOWN
When I spend a lot of money on an amazing piece of clothing the last thing I want to do is save it for best! Think about how to get more wear out of your investment pieces so they pay you back sooner. Take this sensational sparkly cardi from Belgian designer Nathalie Vleeschouwer for example. It looks amazing with her spectacular Jacquard skirt yet isn't it a shame to only wear it dressed up?
In order to get more wear out of the cardi I deliberately chose size M. This way I can also wear it loose with jeans or open, layered-up with pants. Doing a mental inventory before I make my purchase allows me to calculate how much of my wardrobe will work with the new addition. It's very rare that I buy a stand alone outfit these days in fact I don't think I've bought anything that doesn't work with at least a quarter of my existing wardrobe. To me that would be a complete waste of money. For more ideas on what wardrobe staples to invest in you can read this post.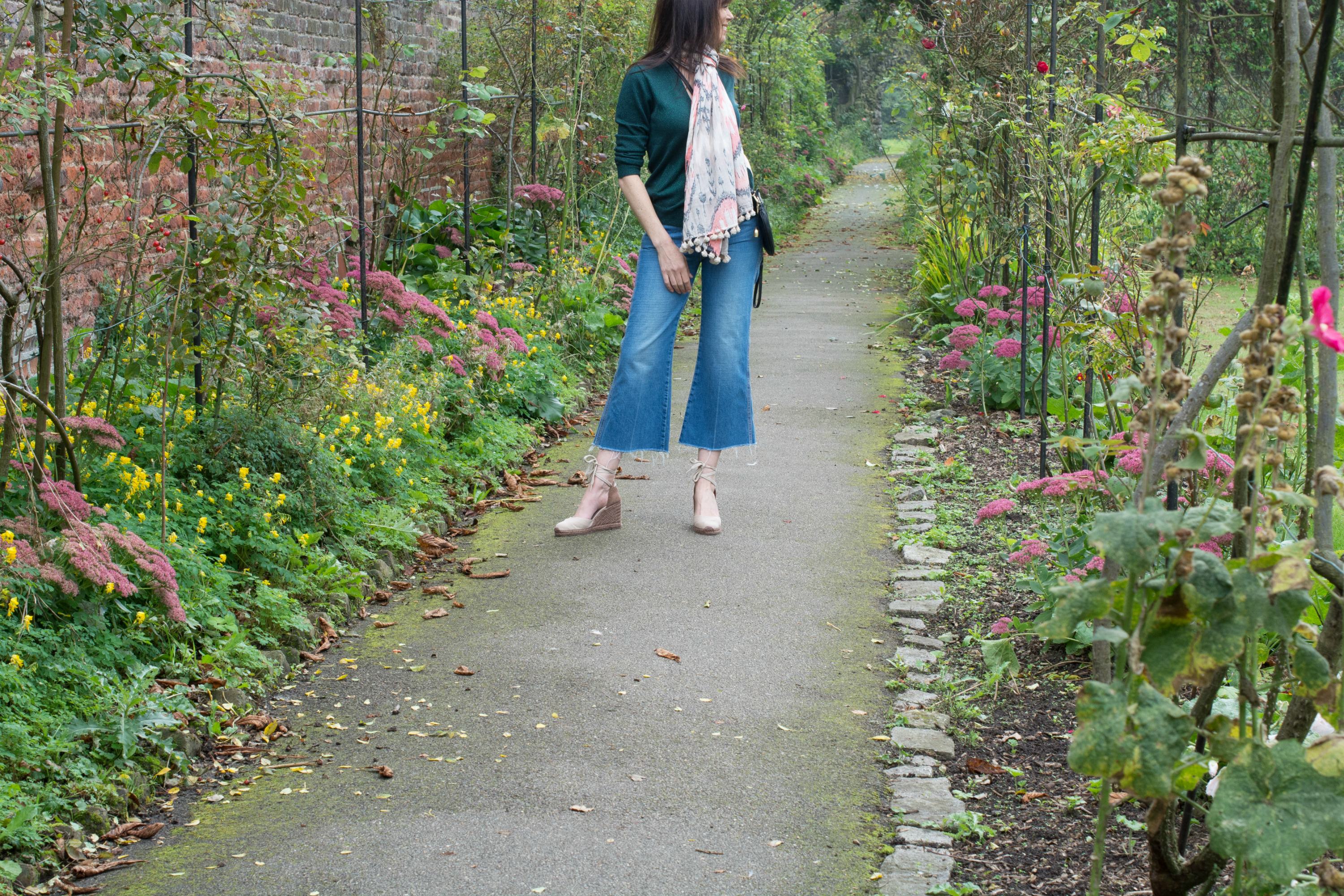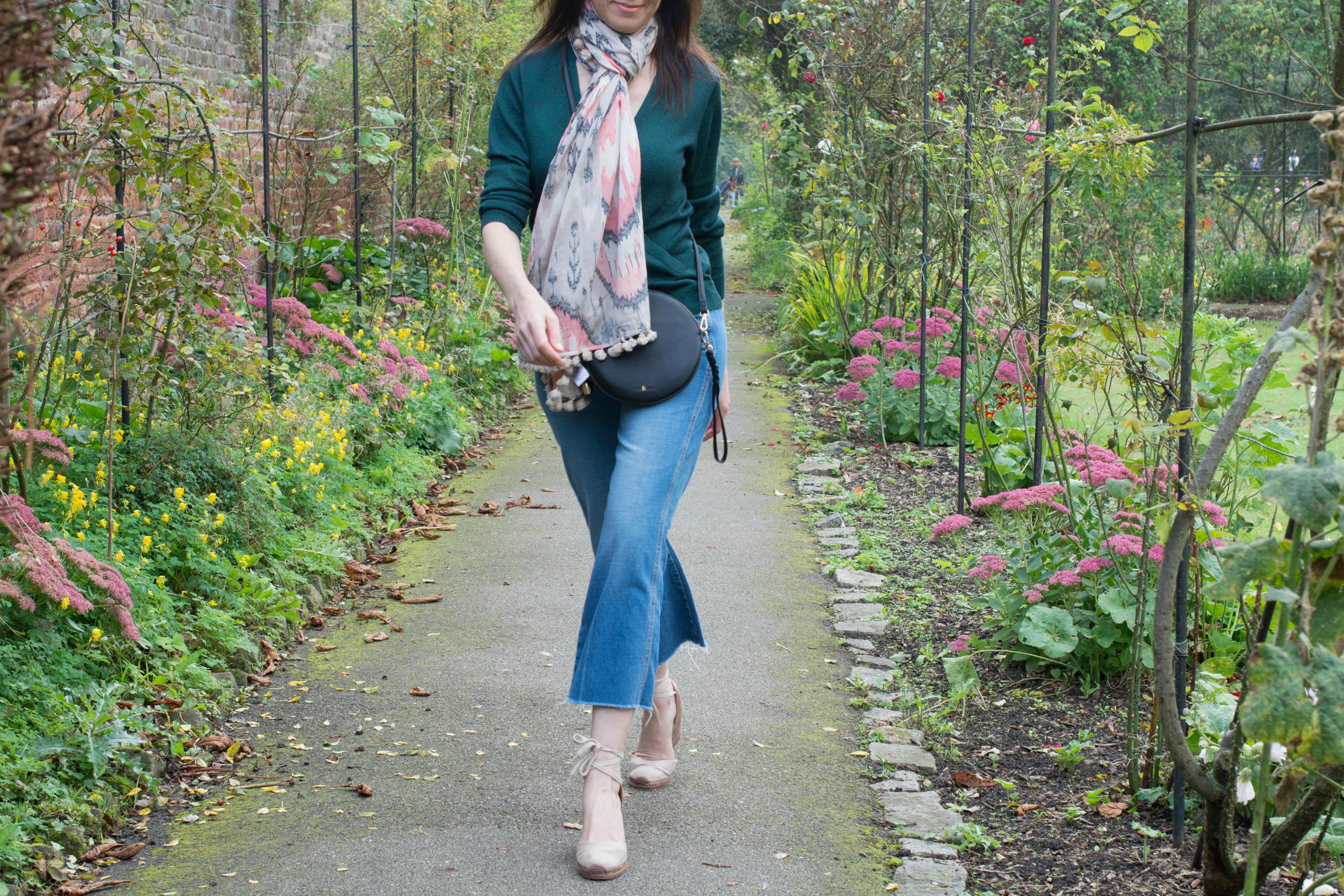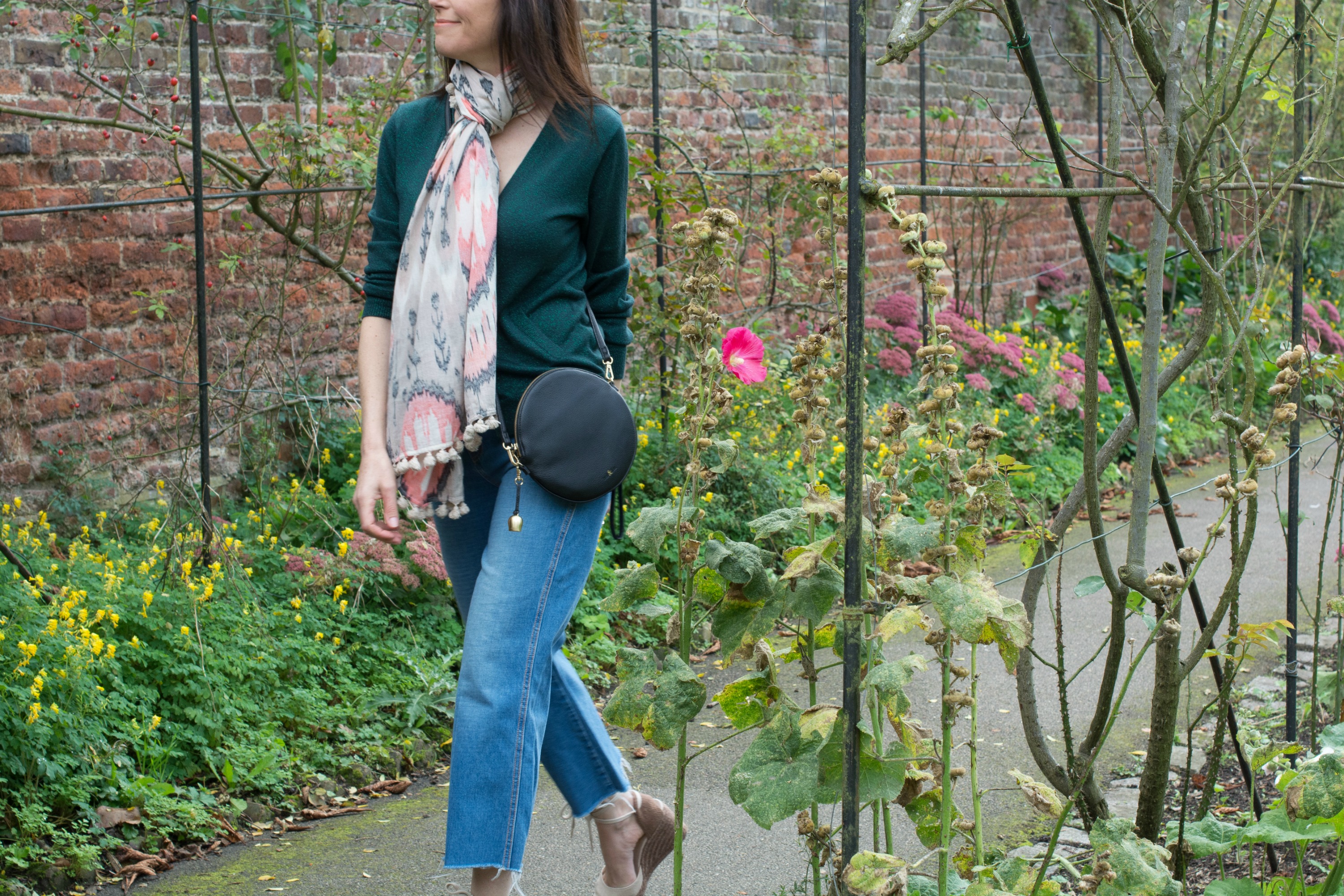 IF YOU LOVE IT, WEAR IT!
Life's short wear the sparkly cardi or whatever… I'm loathe to leave my favourite clothes hanging sadly in my closet. These are my friends, I adore them! Nope I don't see the point of saving my pennies for a special piece only to feel the joy of wearing it every now & then. If you love it, wearing it will make you feel good & remember, you can never be over dressed. Just as I felt fabulous walking the streets of Dubrovnik in my Rixo dress last week (see here). Sure almost everyone else was in jeans & trainers but I didn't care, I felt fabulous! And that's really all there is to it.
So basically all I did in this case is switch the skirt for my diy cropped jeans (also worn here). Instantly I am transformed from glam to casual without skipping a beat. I even kept the same bag, because well…it's adorable so why not? A convertible cross-body bag is definitely THE wardrobe staple of handbags & this one from Bell & Fox is incredibly pretty. Even the little bell charm makes a delightful tinkly sound as I walk!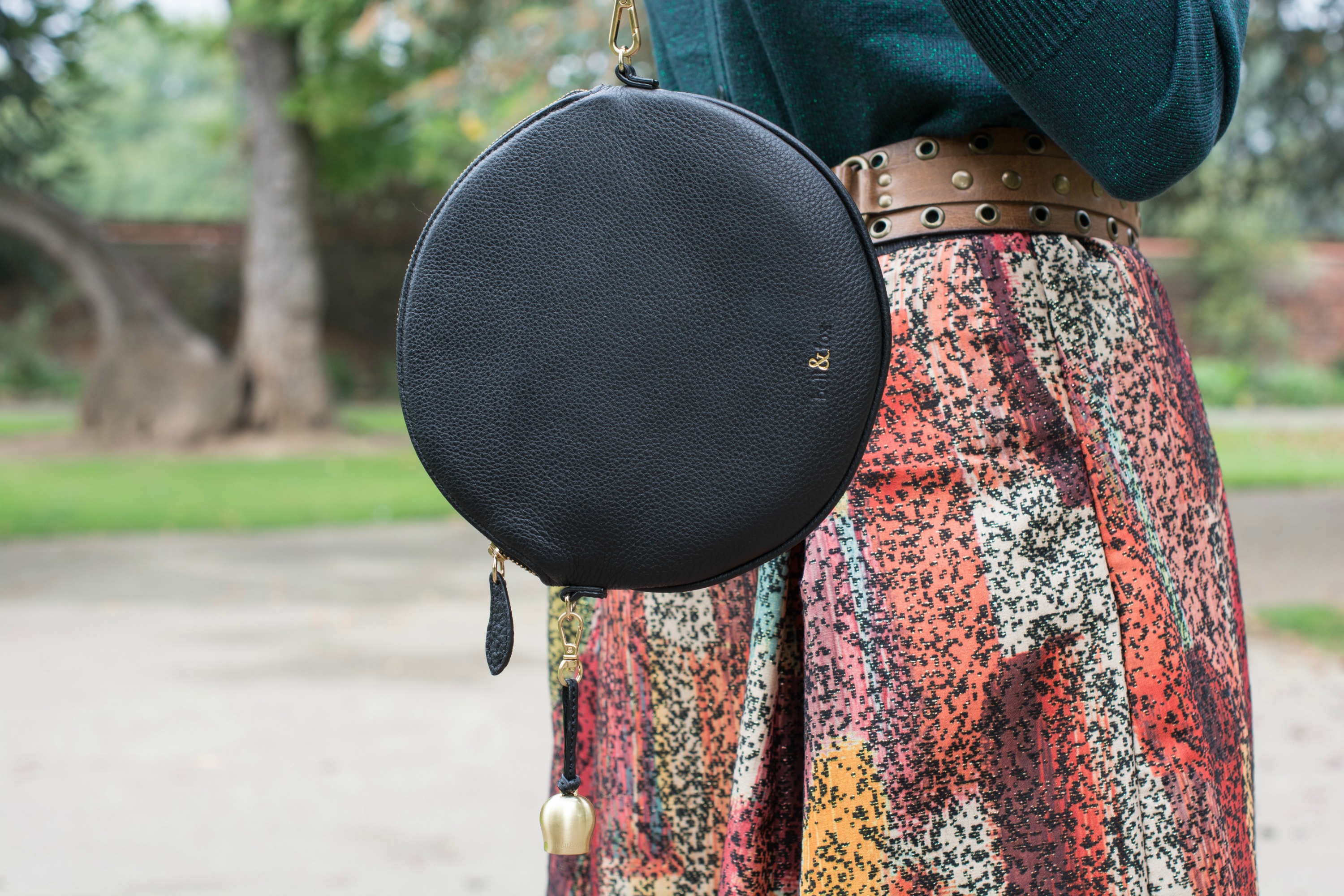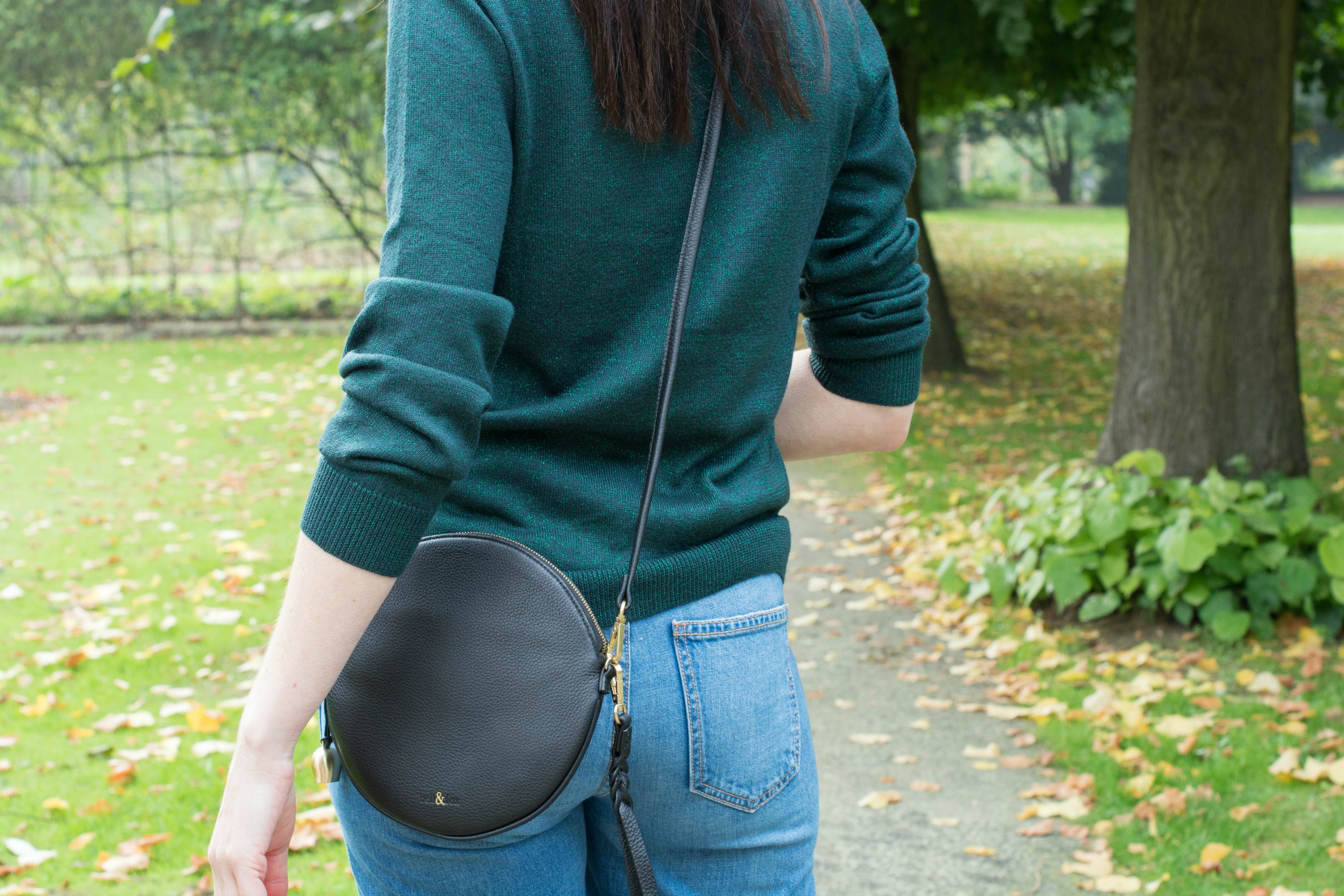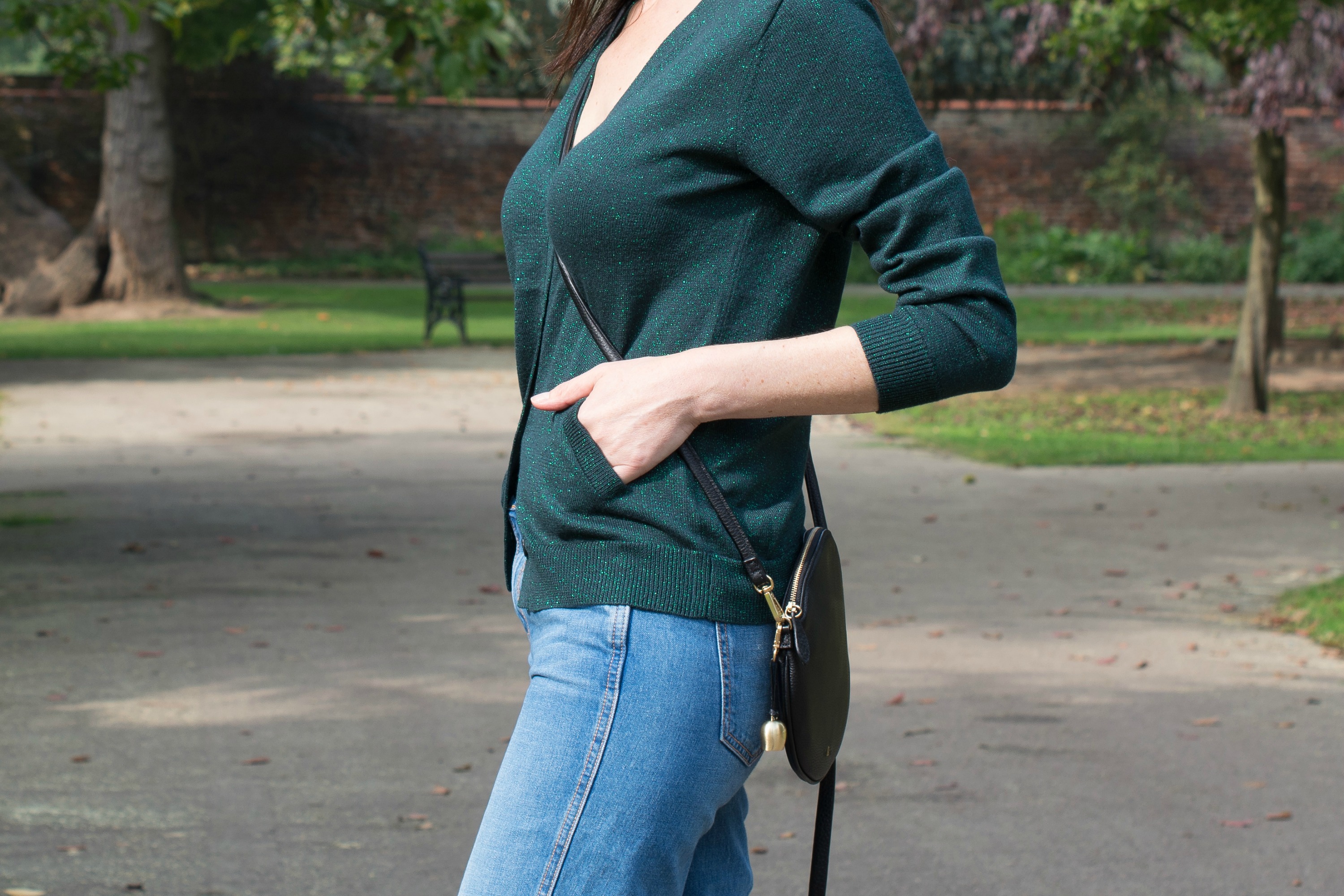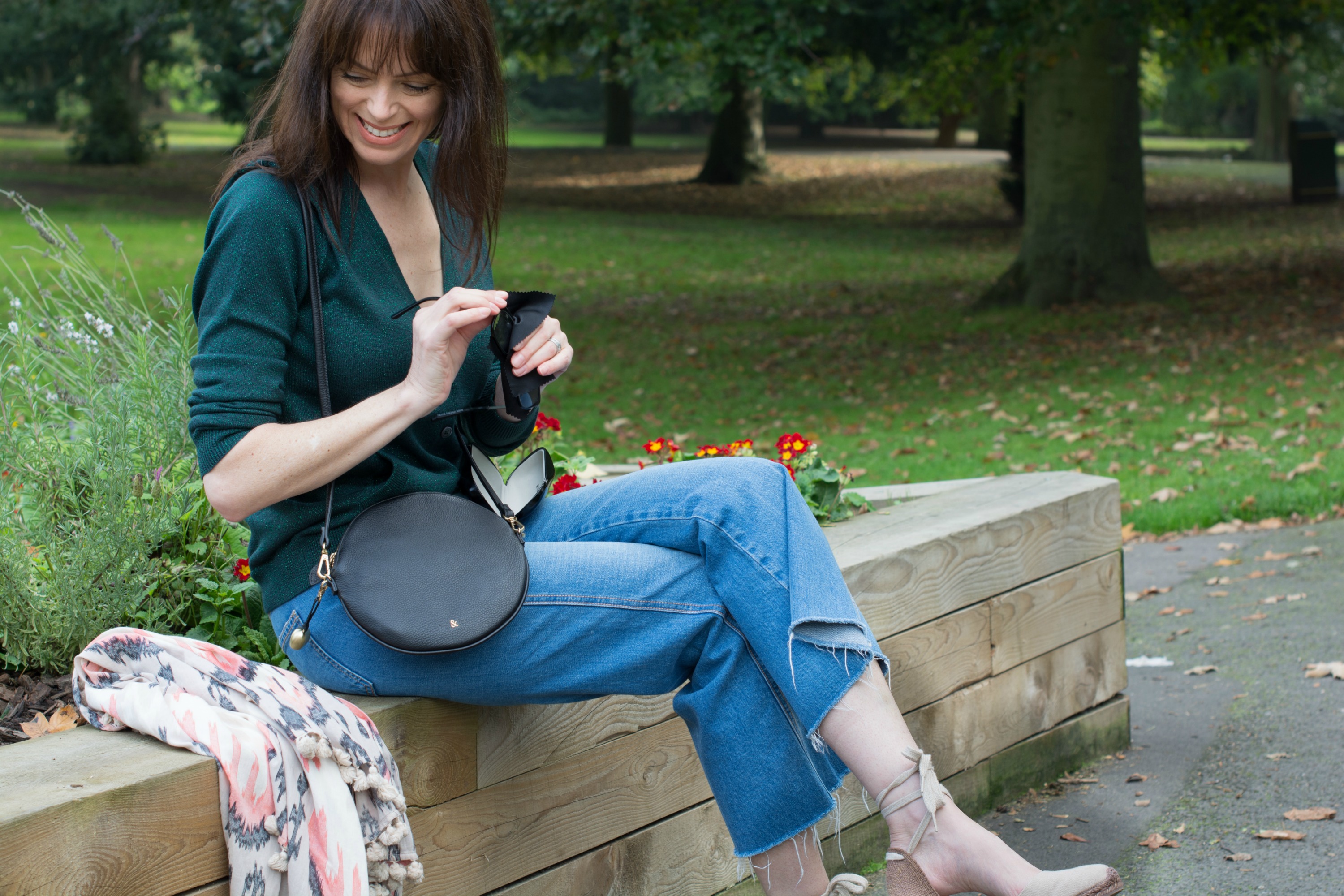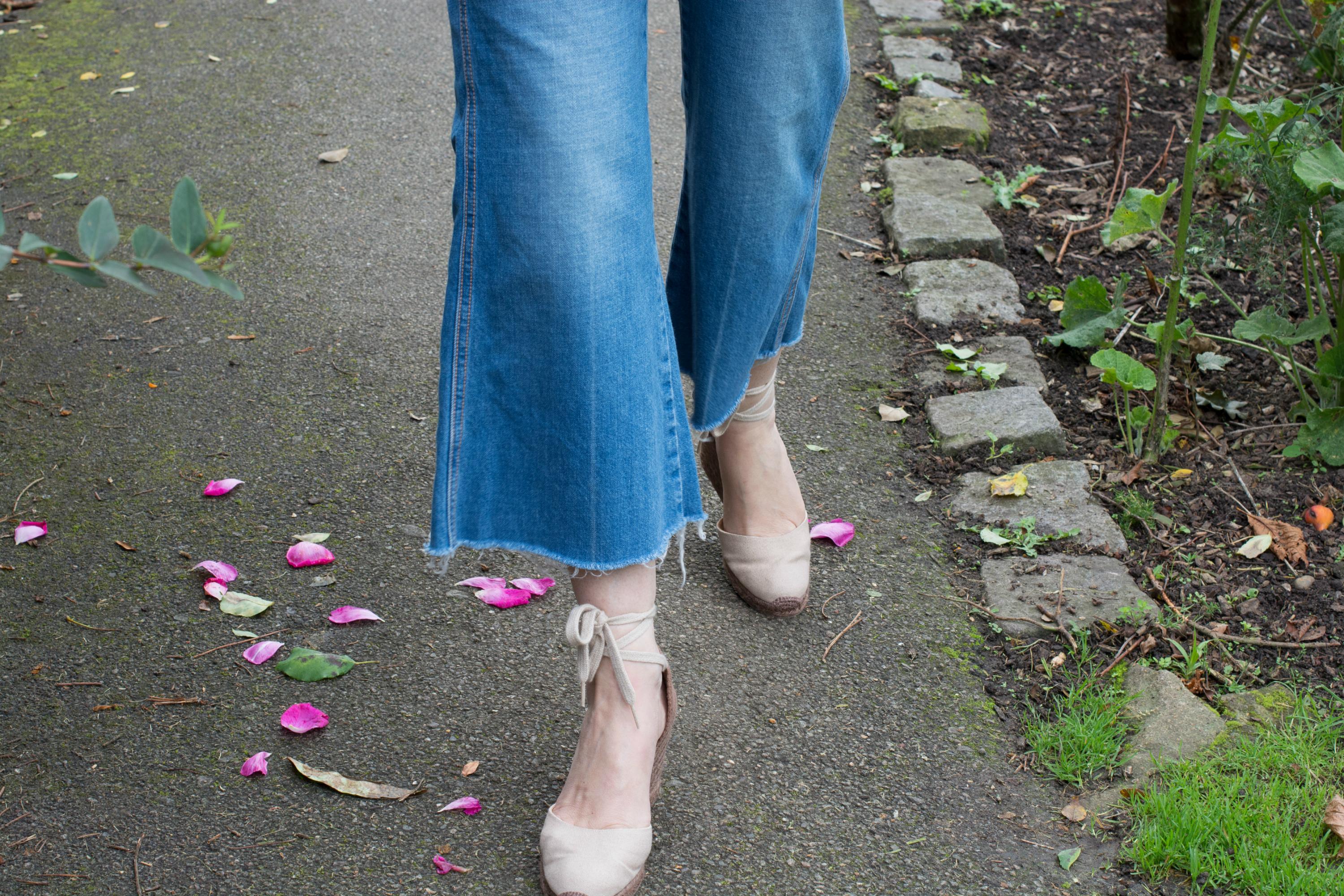 My pom-pom scarf is super old & no longer available from AllSaints but I found this similar one from POM Amsterdam which is divine. My espadrilles are from Castaner. You can find a vintage Chanel necklace like mine at Vintage Heirloom & my belt is from Oxfam charity shop.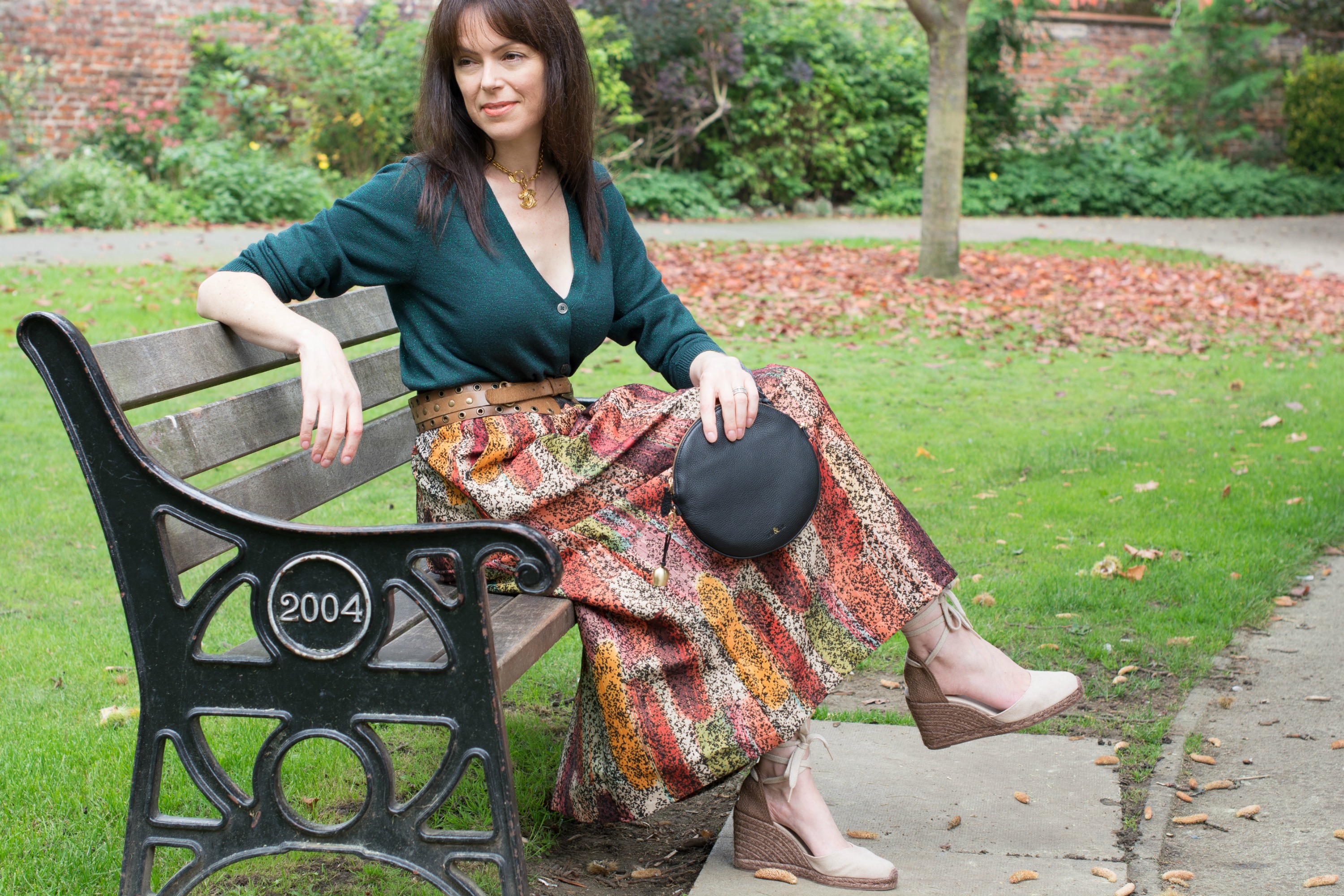 SHOP MY OUTFIT AT THE-BIAS-CUT
This stunning skirt & cardigan by Nathalie Vleeschouwer & the beautiful Bell & Fox bag are available from online boutique The-Bias-Cut. Browsing through this website you'll notice a unique collection of carefully curated wardrobe staples. Superior quality designer led pieces ranging from clothes & shoes to bags & accessories including exquisite hand-made jewellery. I'm so impressed by the high standard on offer, although it's not even October yet, I'm already clocking Christmas gifts to buy. Yikes! How many times have I mentioned the C word now? Sowee…
Bye for now loves xx
*THIS POST IS SPONSORED BUT AS ALWAYS MY OPINIONS ARE HONEST.