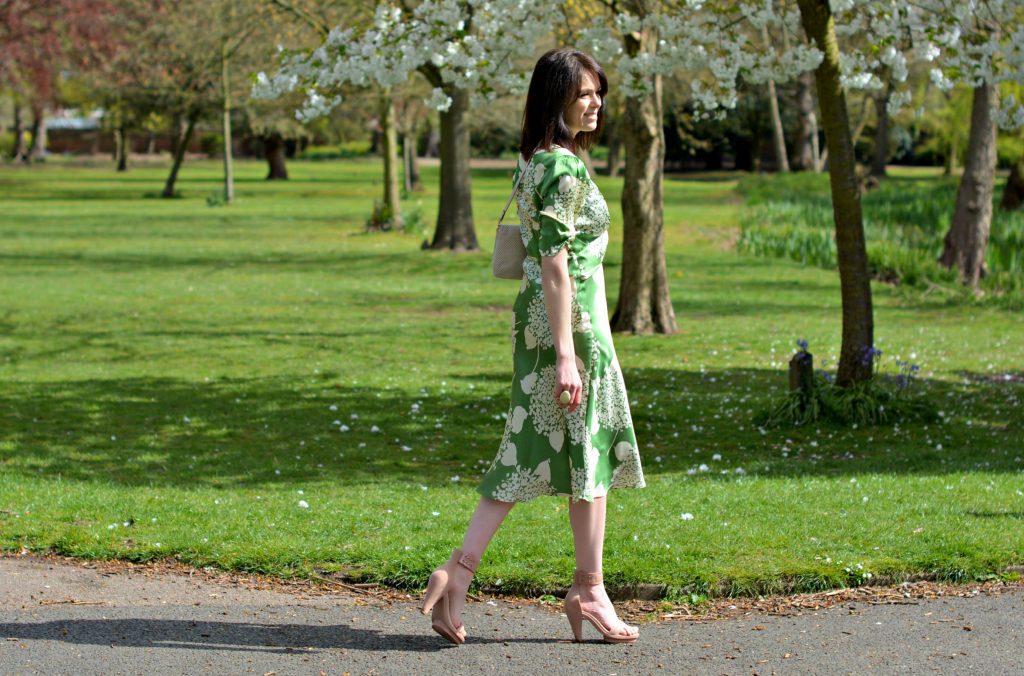 I haven't attended a wedding in many years although I've been bridesmaid 4 times & even the "best man" once. However that was way back in my twenties, I guess I'll be catching the second timers soon? That's cheeky…
Though a very dear friend of mine did get married a couple of weeks ago – In Hawaii!!!
I know awesome right?
We couldn't go unfortunately yet it really wasn't an issue for her either. You see Skye & Simon are in their 40's & have been together for over 10 years. They have a gorgeous son, thriving business & frankly a menagerie of animals on their sprawling property. Therefore it was a completely different place that they were coming from when they decided to tie the knot. I mean that knot was already tied.
Their wedding was for them. It was on a beach with only their immediate family & it was stress free. The photos were stunning, they looked breathtaking in all white & the 3 of them had the time of their lives. It got me thinking if I were a wedding guest now what would I wear?
There's a fabulous new online retailer called Lux-Fix, have you heard of them?
They asked if I'd like to collaborate on a blog post & when I saw their Nancy Mac dresses I thought – YES!
Perfect wedding guest outfit.
I chose this particular dress because of the feminine cut & silky drape but also because of the colour. I mean how amazing is this GREEN? After the wedding you want to be able to wear the dress again & again don't you?
This is that dress.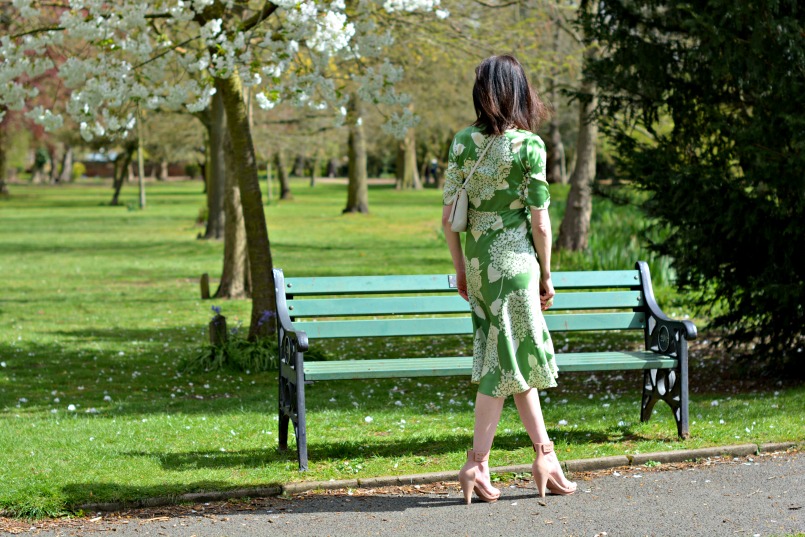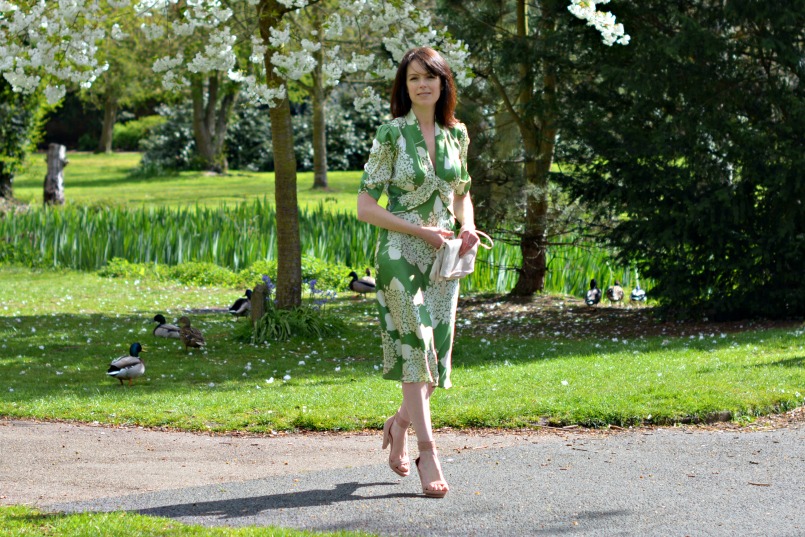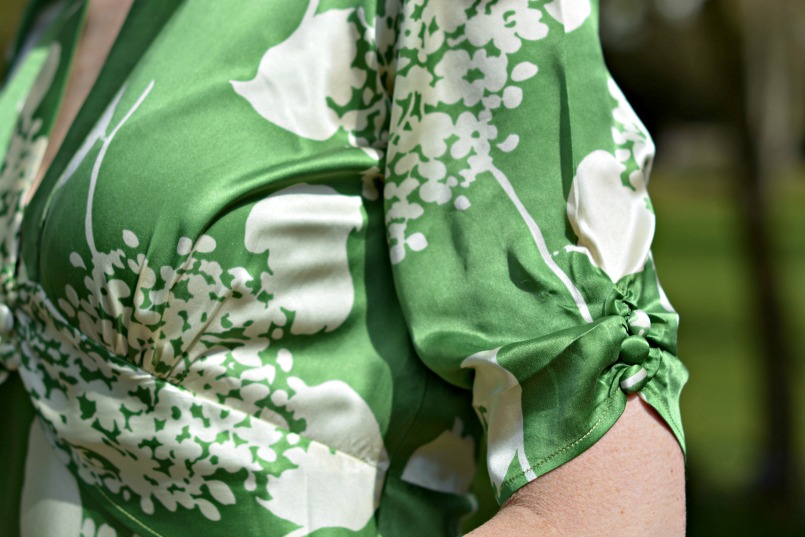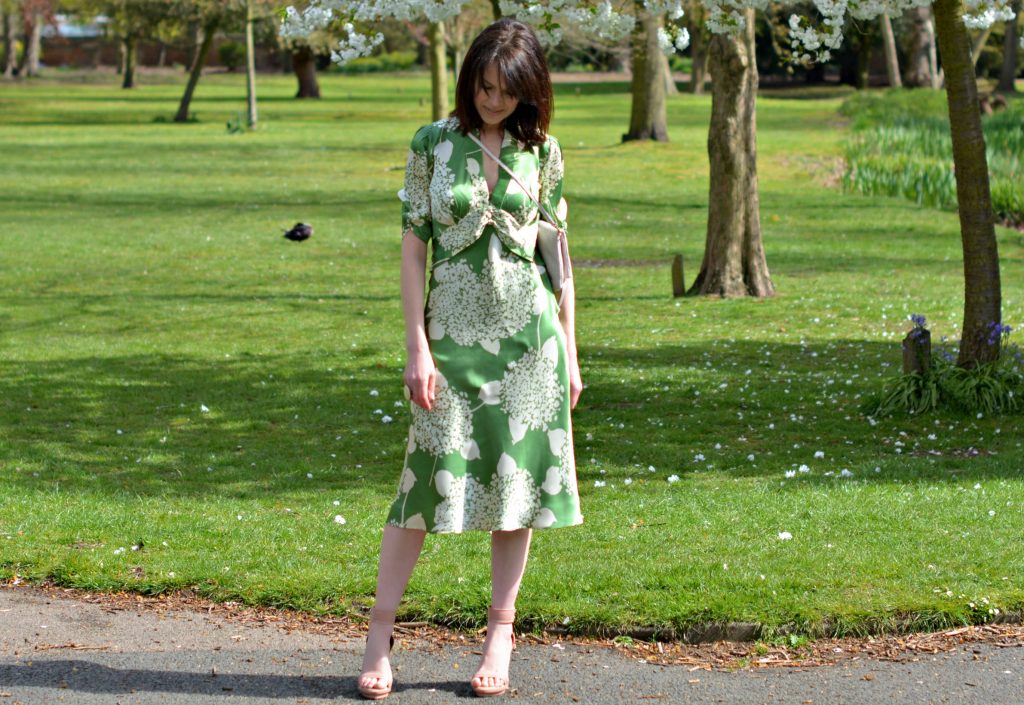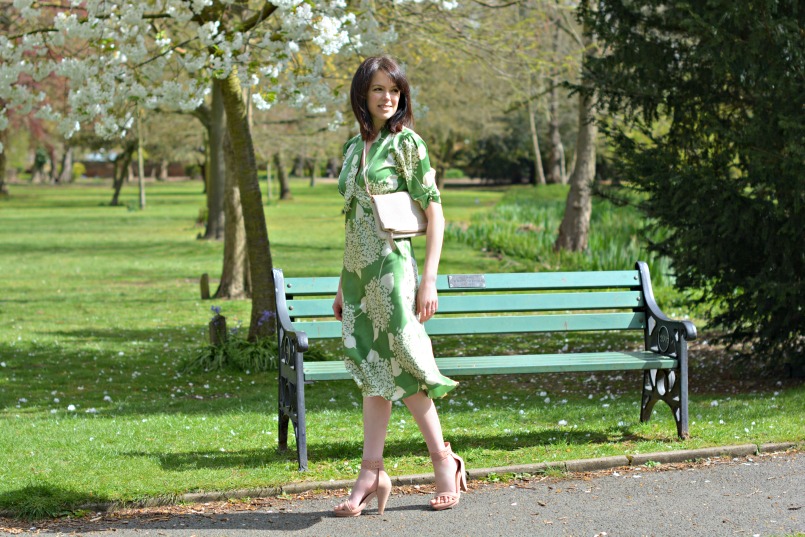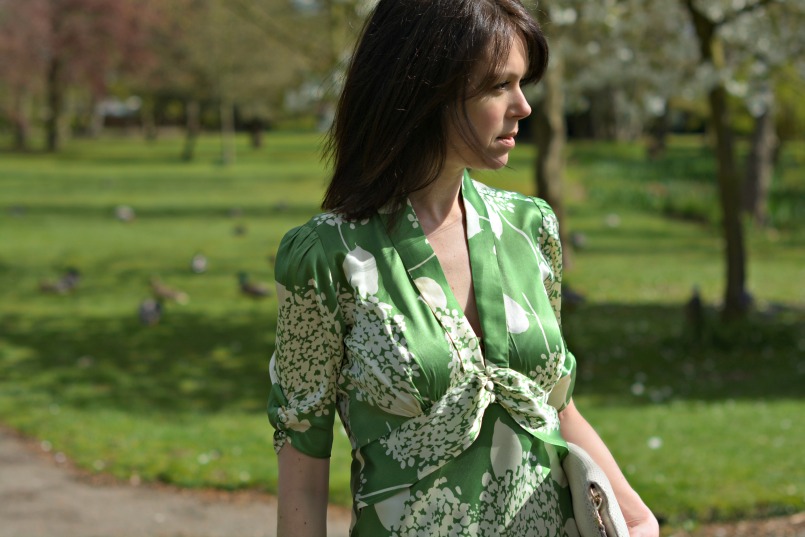 1 fabulous dress 2 ways
Personally I prefer the stronger look of black knee-high boots & black over-sized clutch yet pairing nude accessories gives it a romantic, weddingy (I know bear with me) vibe.
Either way Nancy Mac is HOT HOT HOT.
Have a look at the collection, I defy you not to fall head over heels in love. Swoon
Now if the Ted & Muffy boots don't rock your world nor the Melissa moulded rubber sandals fulfill your hearts desire, fear not! I have another idea…
Next time wearing this fabulous tea dress I shall style with TANGERINE.
Platform pumps vs flat sandals. You can take a peek at the pumps here. I haven't worn my Prada flat sandals in a post yet so I'm looking forward to giving them a run on RCM. I think they're about 8 years old but last Summer I let them rest. Sometimes you just need a break from each other you know?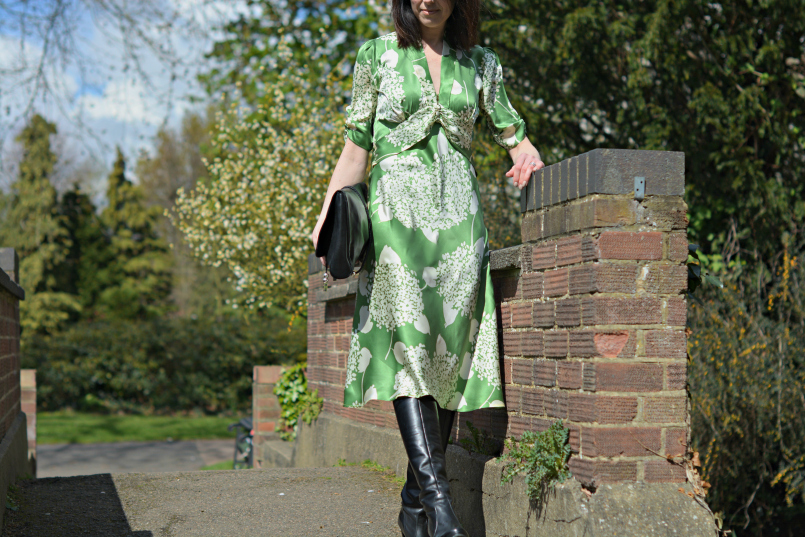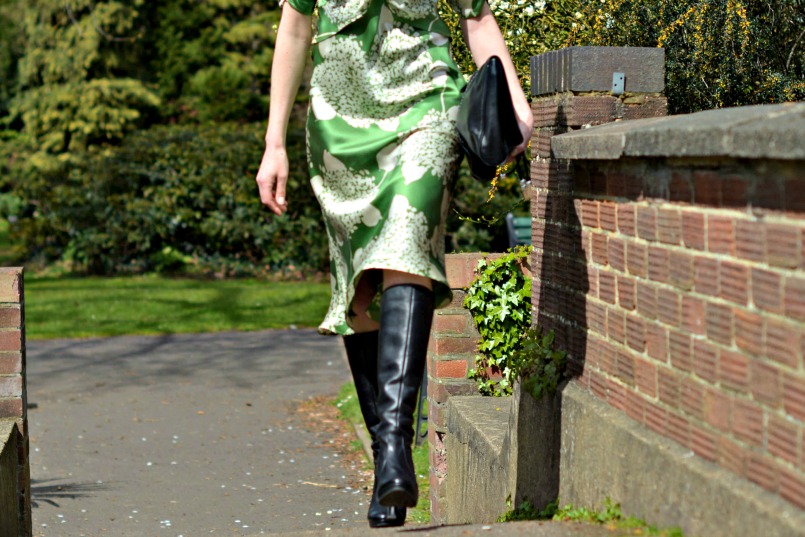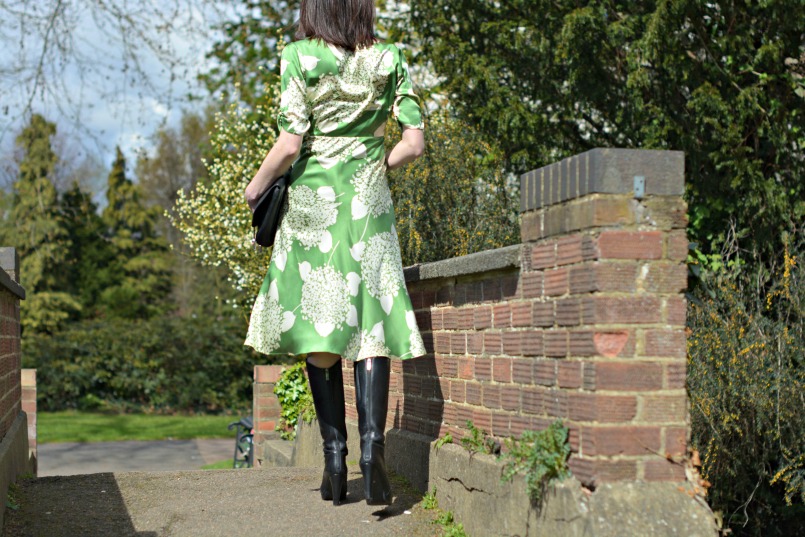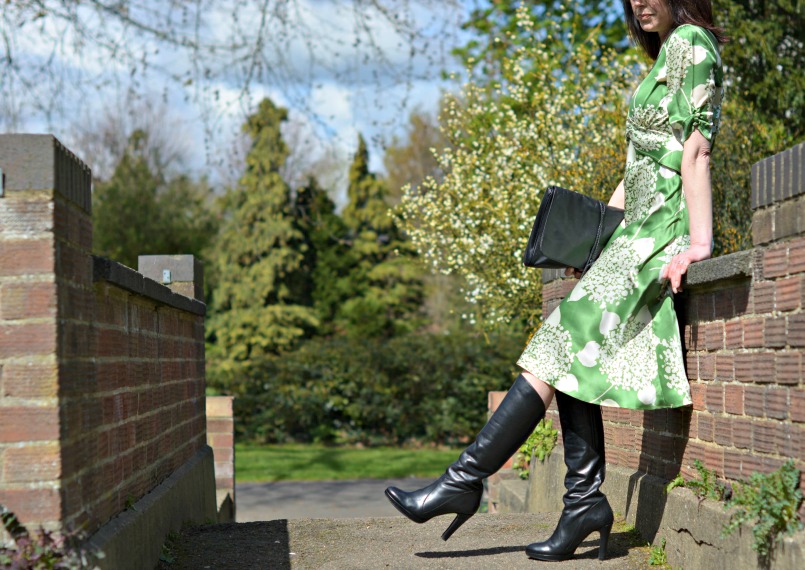 Tell me which is your favourite look? Have you been to a wedding lately & if so what did you wear? I'd love to hear your thoughts.
See you next week, Mx