If you haven't heard of Dodo Bar Or yet I'd be really surprised. Israeli designer Dorit Bar Or has finally hit the mainstream since launching her label 7 years ago. Some may say her current range of Boho dresses is reminiscent of Isabel Marant yet it reminds me more of my time spent slaving working on a Moshav in The Negev Desert.
The tassels & heavy weave cotton evoke memories of the Bedouin kaftan worn by men everywhere across Jordan, Israel & Egypt. Today's maxi wrap dress is the epitome of this style & although the remainder of the collection is less so it retains the uniqueness of this colourful culture.
There's no doubt Ms Bar Or is influenced by her native environment as the beautifully embroidered & adorned textiles have an authentic design quality. Her previous collection, equally as stunning, was more Rock 'n Roll yet with a traditional Yemeni twist using metal coins as garment accessories. It all has me yearning for the feast of sights & smells I experienced back in my travelling days across The Middle East almost 30 years ago!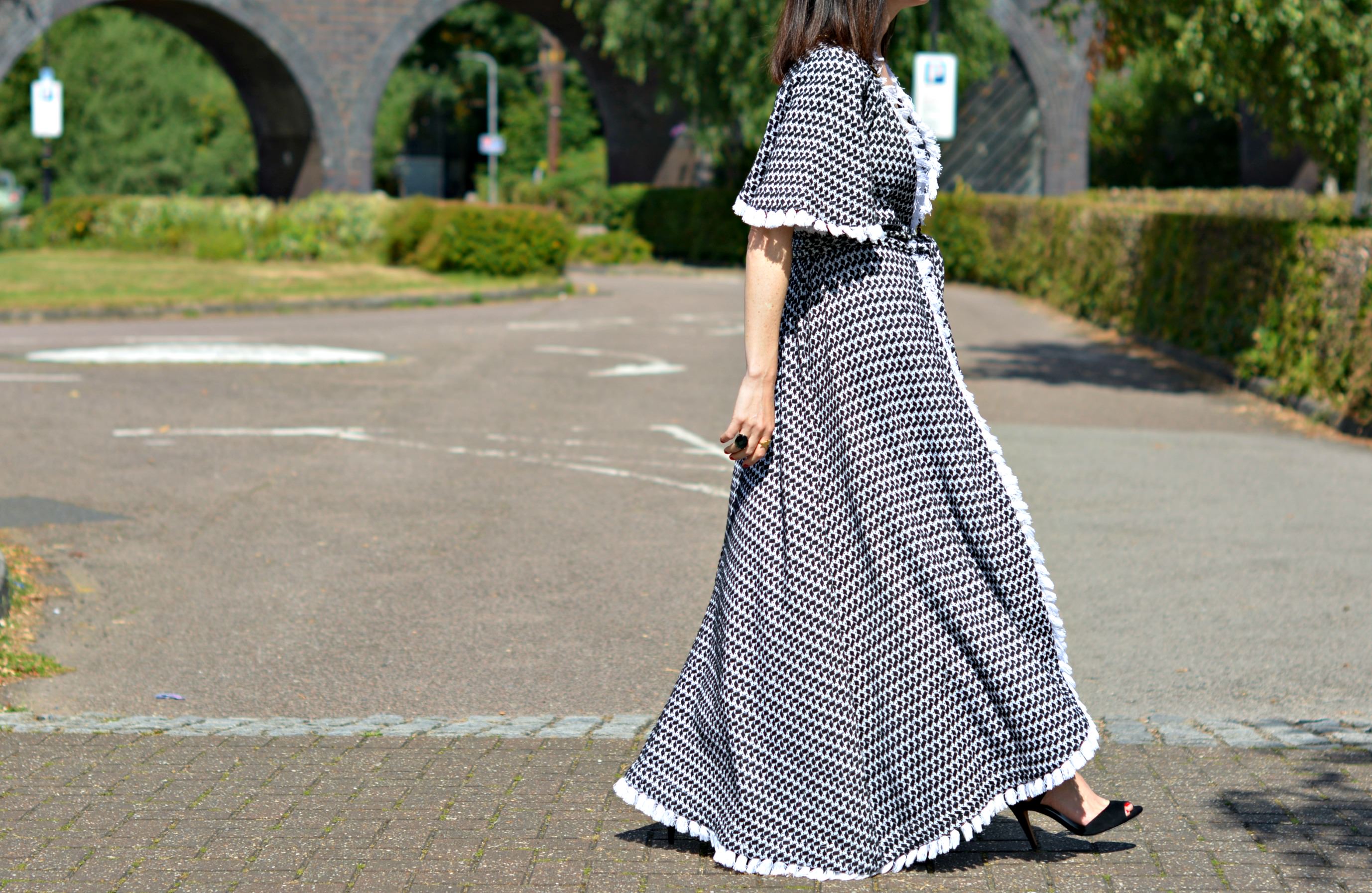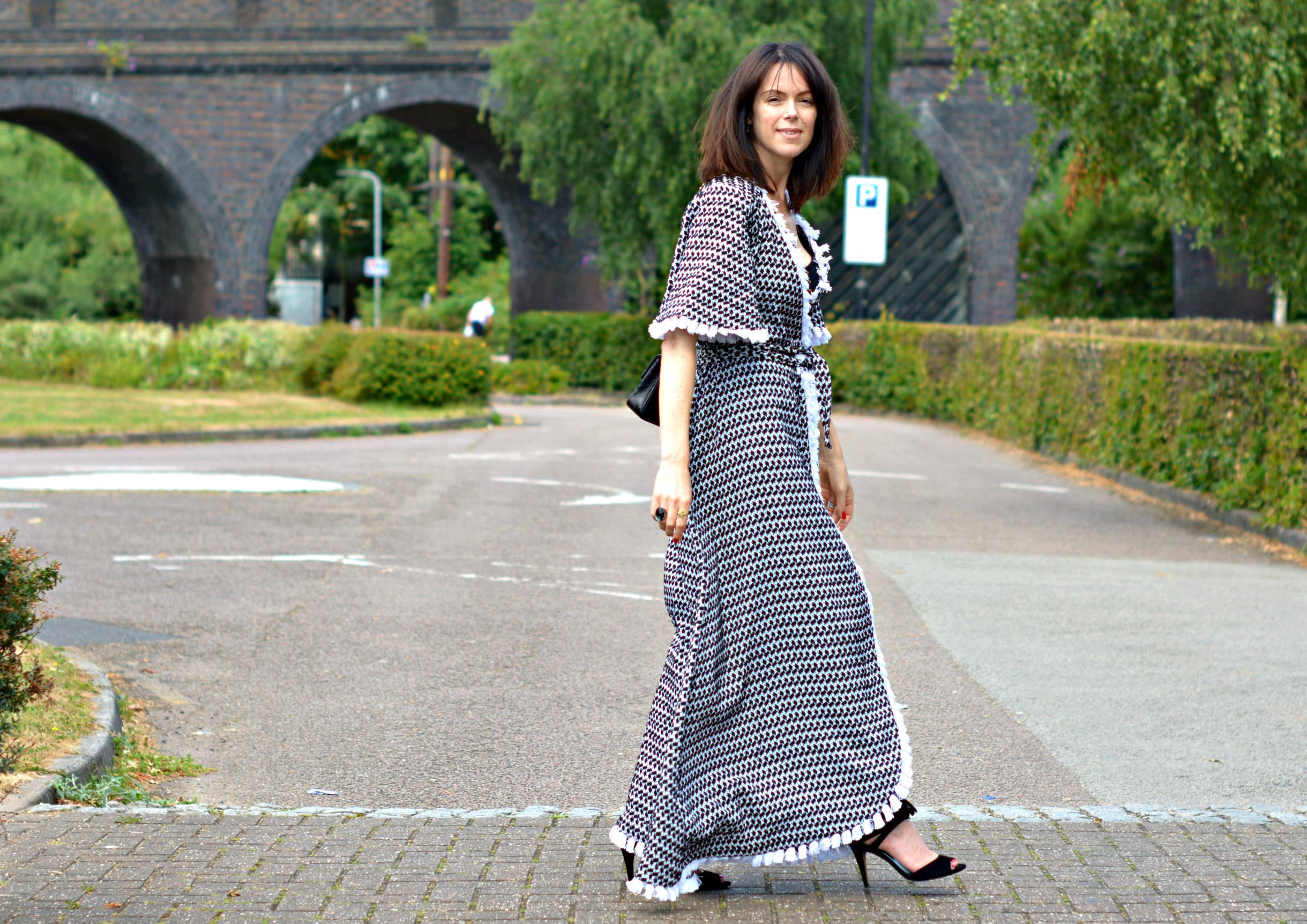 Wearing a maxi wrap dress or Kimono over jeans like a Duster Coat
Have you noticed a surge on The Duster Coat over jeans look lately? Pop over to my Pinterest for some other examples & more styling inspiration.
Personally, I'm really liking it although I don't actually own a Duster Coat & have no plans to buy one. Of course I won't let that minor point stop me experimenting with a new look. In fact it got me thinking how easily a long wrap dress would double up as one! I'm a dedicated fan of the dress over jeans look particularly a maxi dress if it has a long slit or two. You can see my Maxi Jumper Dress over jeans outfit here.
All I did for this outfit today was tie the self tie together first rather than loop it through the hole in the side seam. Next I simply wrapped the remainder of the tie around my waist & knotted it securely. Naturally I had to wear a vest underneath because the bodice is supposed to overlap but that's fine, besides this makes the dress look more like a coat doesn't it?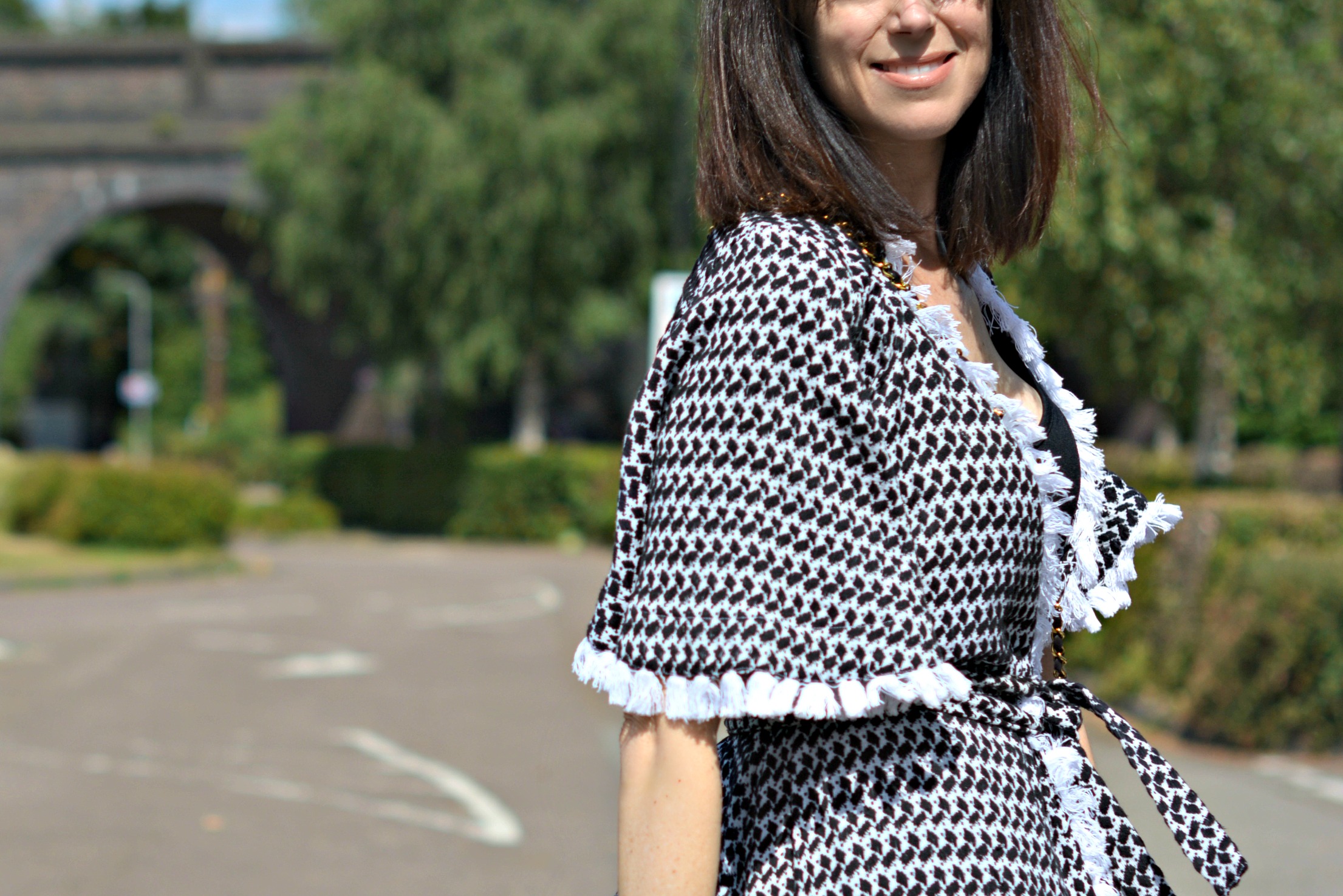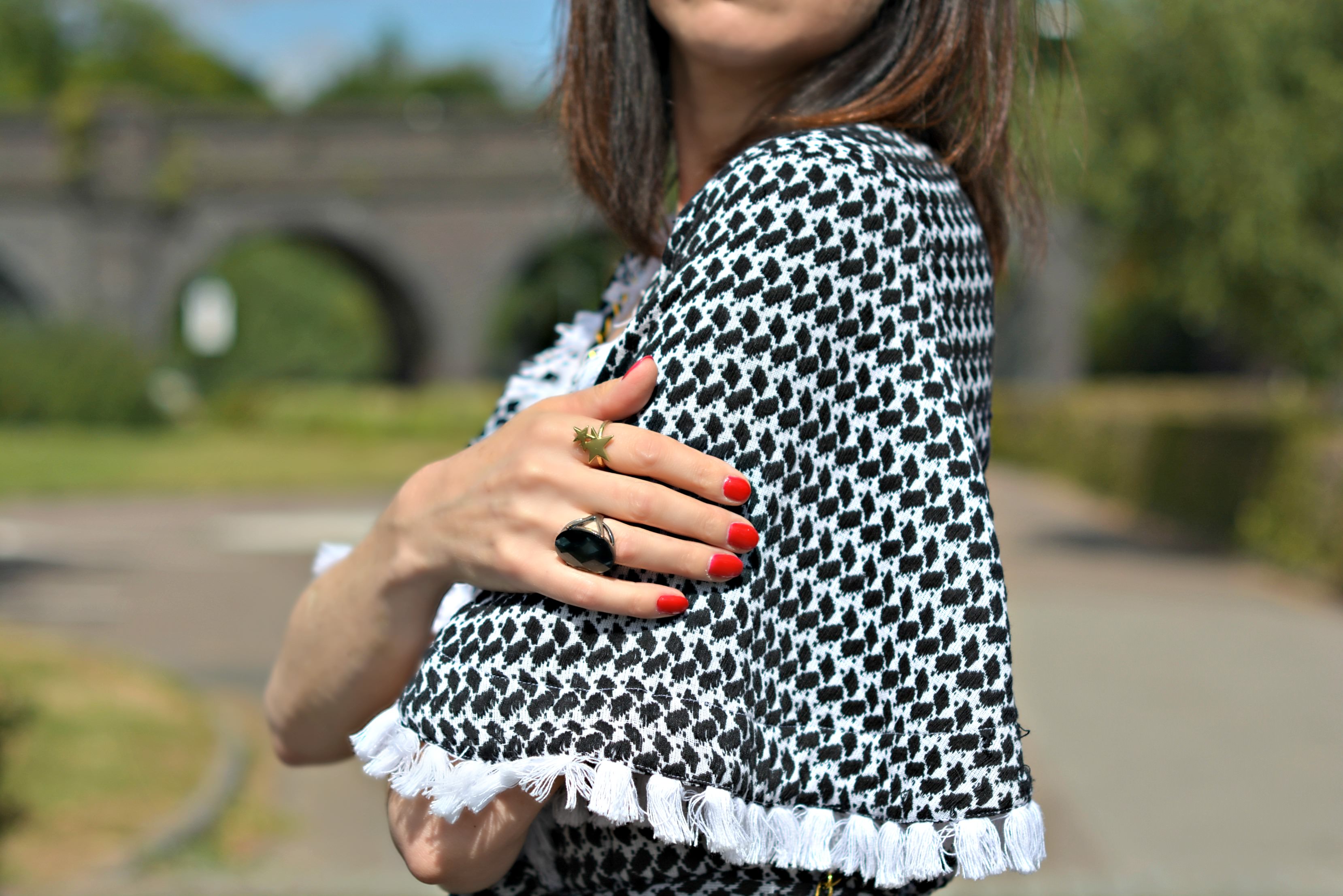 To complete the look…
I'm wearing my favourite skinny jeans from Neuw Denim & my new Ted & Muffy lace up sandals  – More tassels please! There was no question toes & finger nails had to be RED & Chanel Pirate is my favourite one. I've done something here I've never done before, can you guess what that is?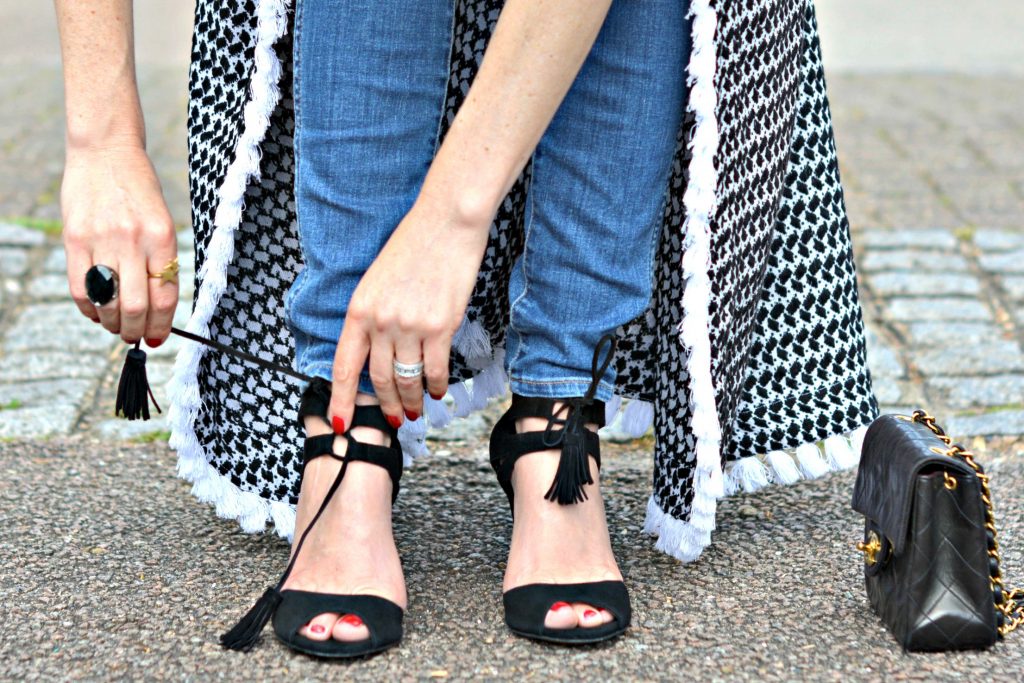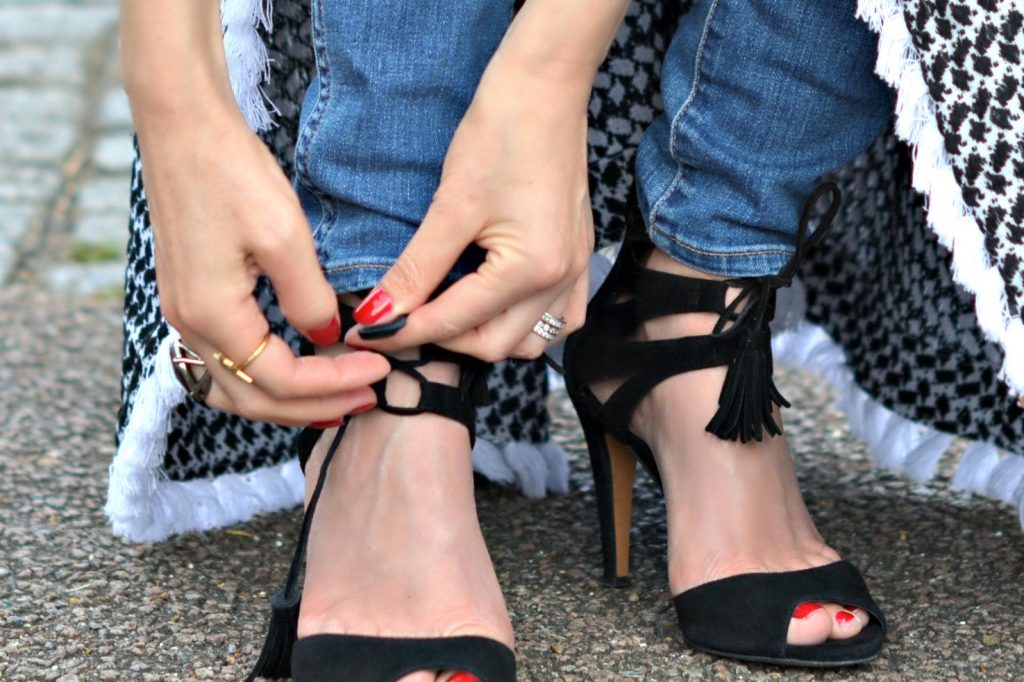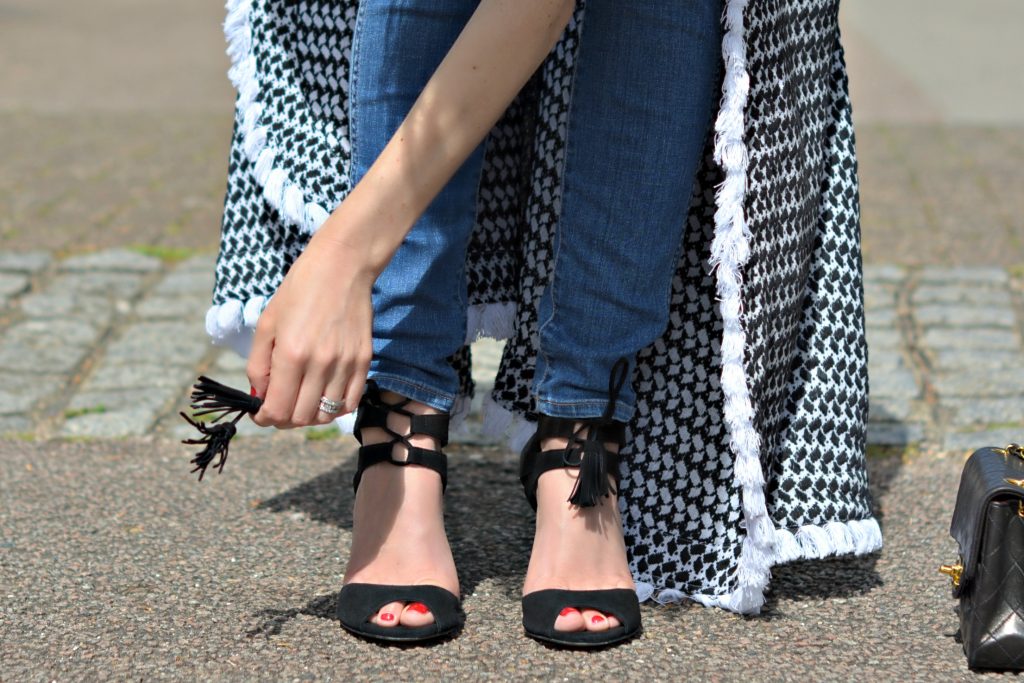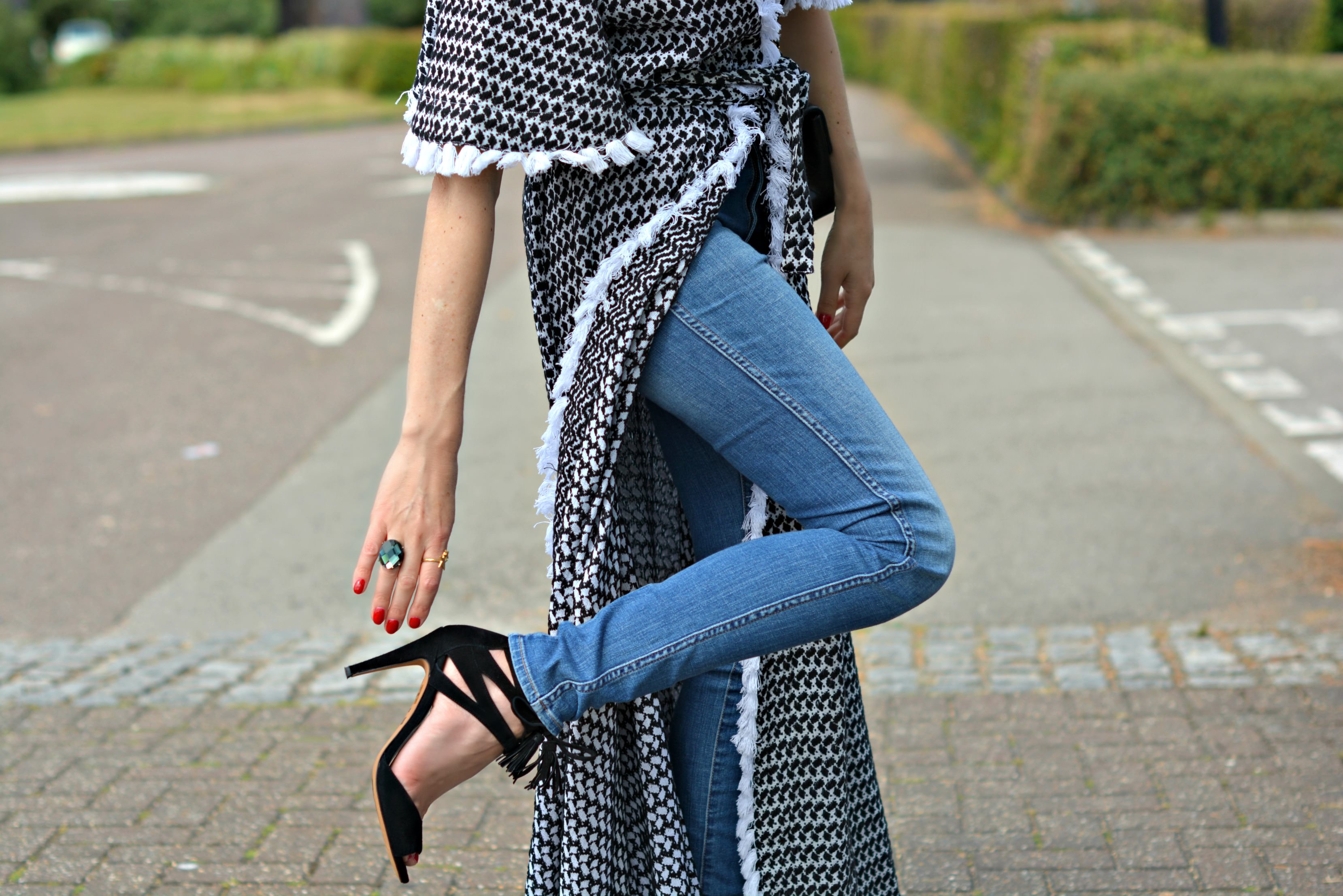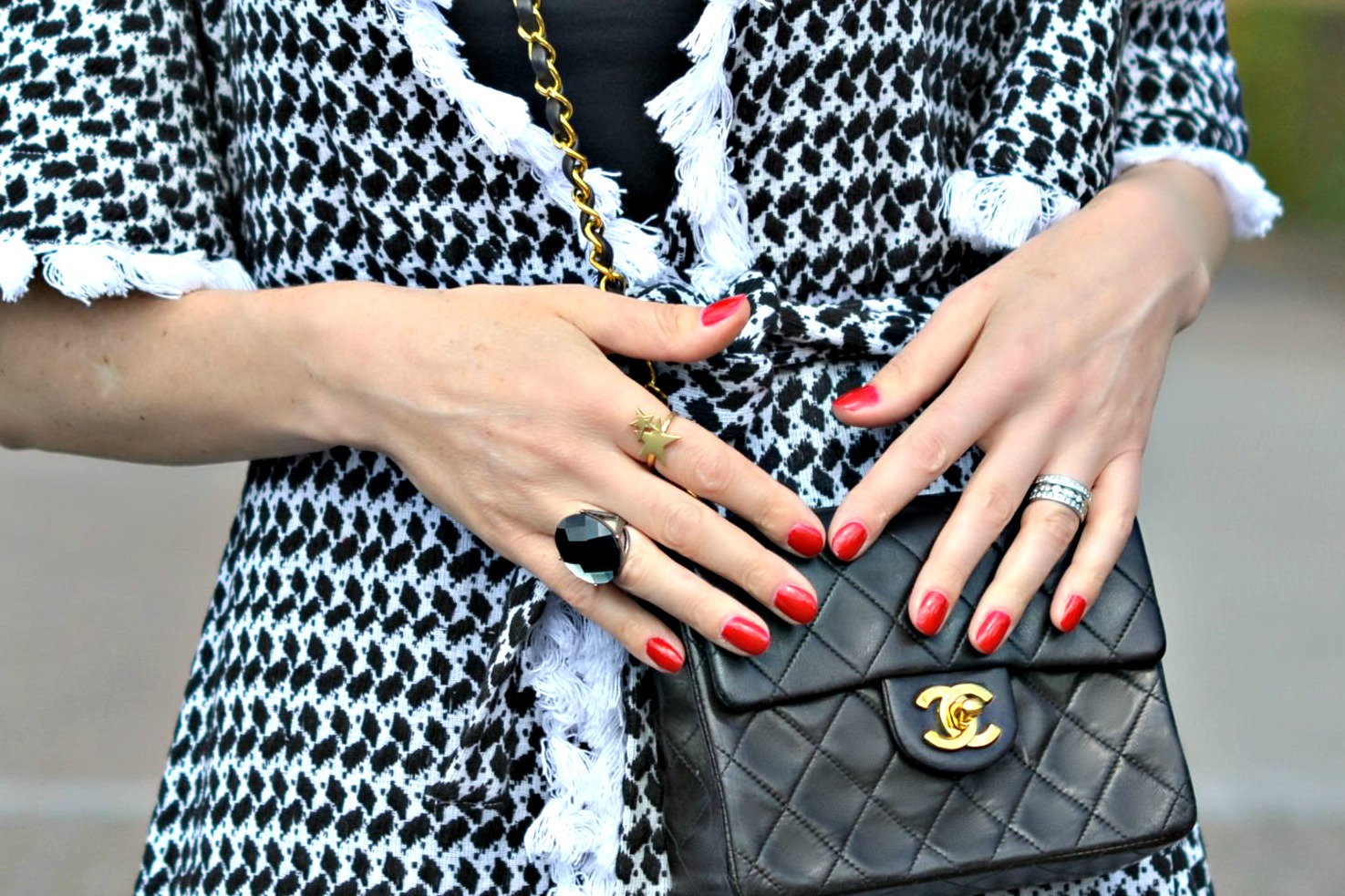 I've mixed my metals wearing 3 different rings!
For some reason I just went for it – Gold, platinum & silver with the black stone thrown in for good measure. Too much? I don't know what came over me Bahahaha CRAZY TIMES!
Below is a selection of the Dodo Bar Or black & white range I cherry picked for you to browse. I actually bought my Cristina dress online from Anna in their current sale. I did that scary yet exciting thing where you save the page in your toolbar to check daily for further reductions. I eventually snapped up the dress for a cool £98 BAM! Happy danced the rest of that day let me tell you Hahahahaha
It pays to play chicken in sales – Seriously, who cares if I lose? There's always another dress I'm desperately in love with.
Unfortunately Cristina is now sold out however I've found similar pieces from the range for you to browse. Being heavy cotton it's the ideal trans-seasonal item.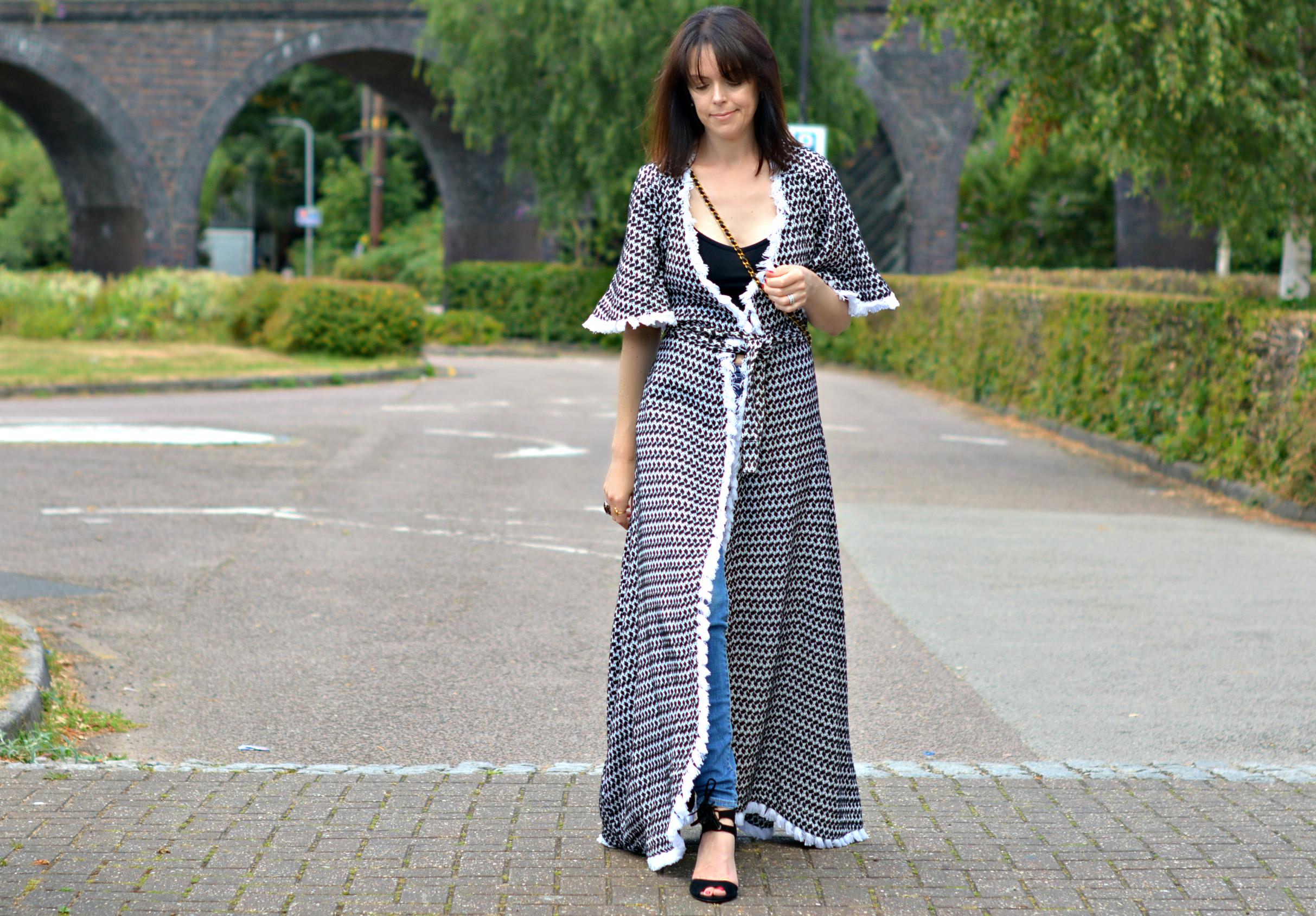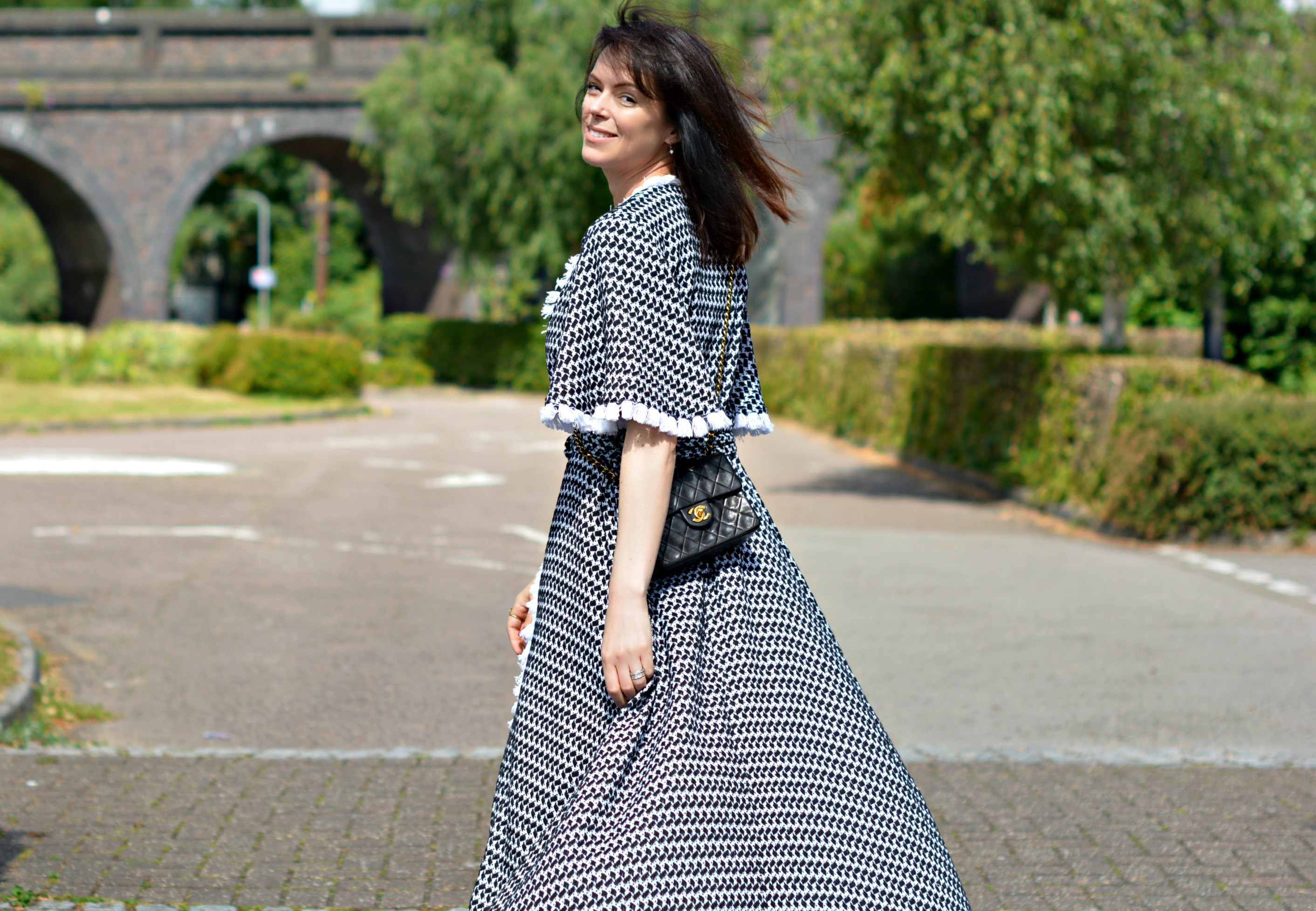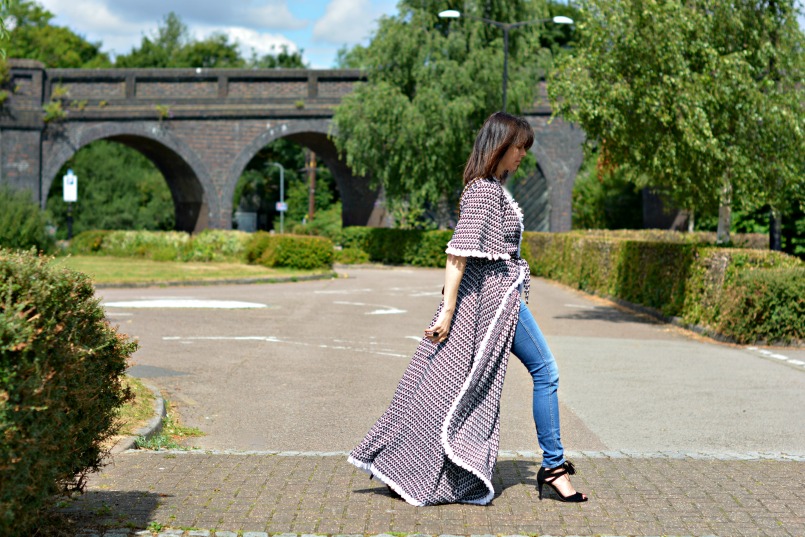 By the way we're off to Italy again in 10 days so I'll be publishing a couple of travel/fashion posts from there. On The Adriatic this time instead of The Med so keep an eye out for my holiday styling of this fabulous dress.
Thanks for popping by, Mx